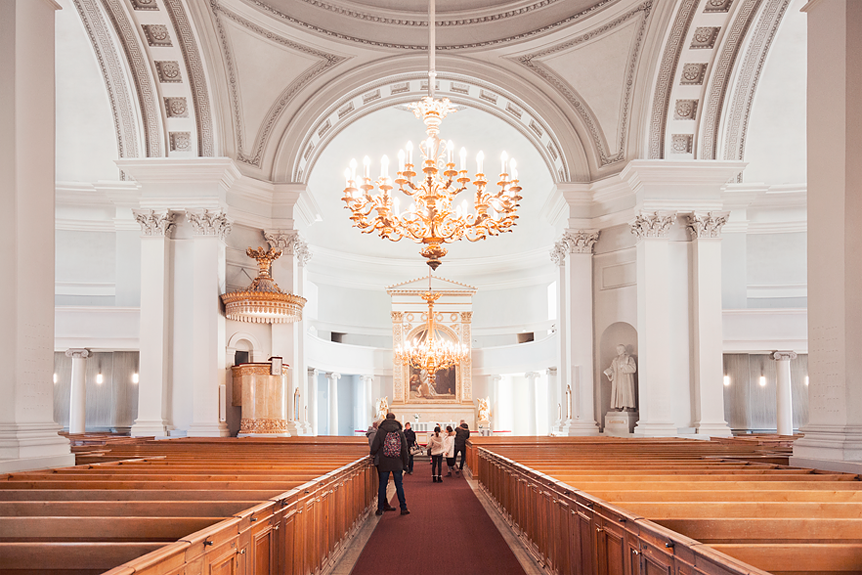 Helsinki Cathedral – Helsinki, Finland
Helsinki Cathedral – Helsinki, Finland
 Helsinki Cathedral is such a distinctive part of the Helsinki cityscape.
Just google Helsinki and you find this majestic building in pretty much every picture. It is also one of Helsinki's most visited buildings with almost 350 000 visitors annually. The cathedral, who is called Helsingin tuomiokirkko in Finnish, was completed in 1852 and is still used regularly for religious services and weddings and has the compacity of 1300 people.
The white exterior with the green domes really appeals to me, but I have to admit that the interior wasn't blowing me away. I think I had imagined the interior to be a little bit more like St. Peter's Basilica in Vatican City, so I was surprised that everything was pretty simple and white. Although, I can just imagine how pretty it must be to get married here! I've worked as a wedding photographer and can with experience say that it would be easy shooting beautiful and bright wedding photos in this environment 😉
Read more from Helsinki
Travel Diary – Rock Church – Mumin Kaffe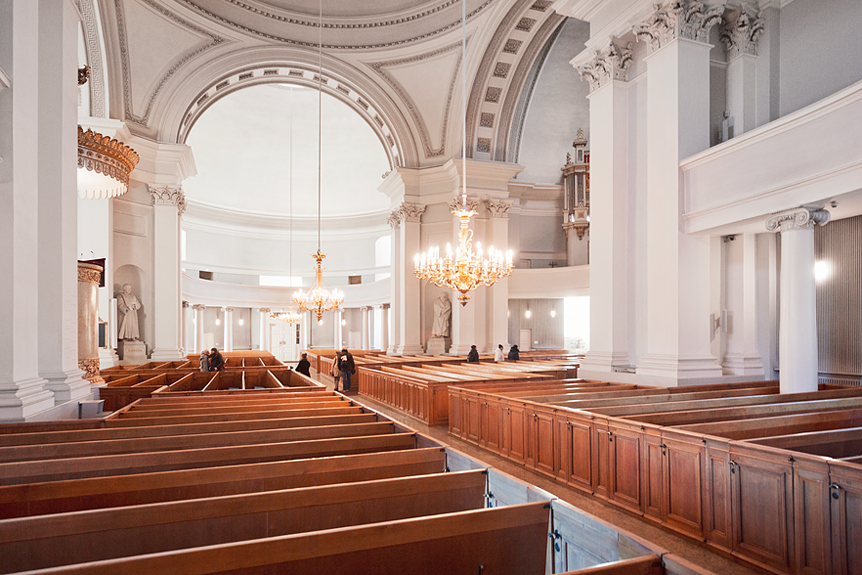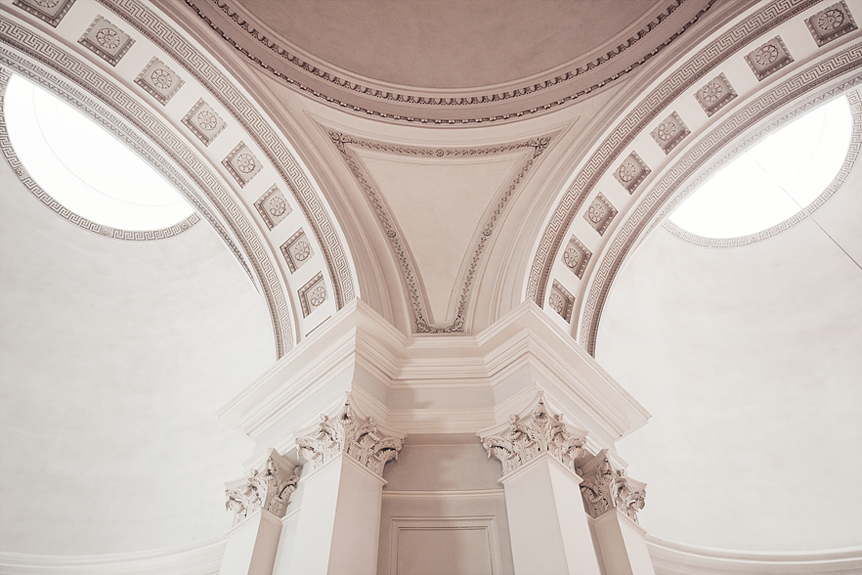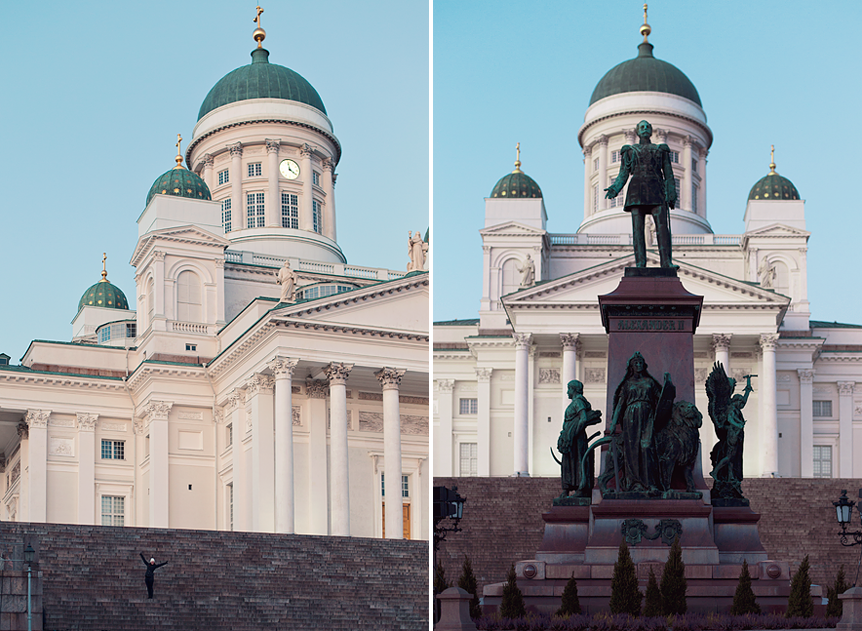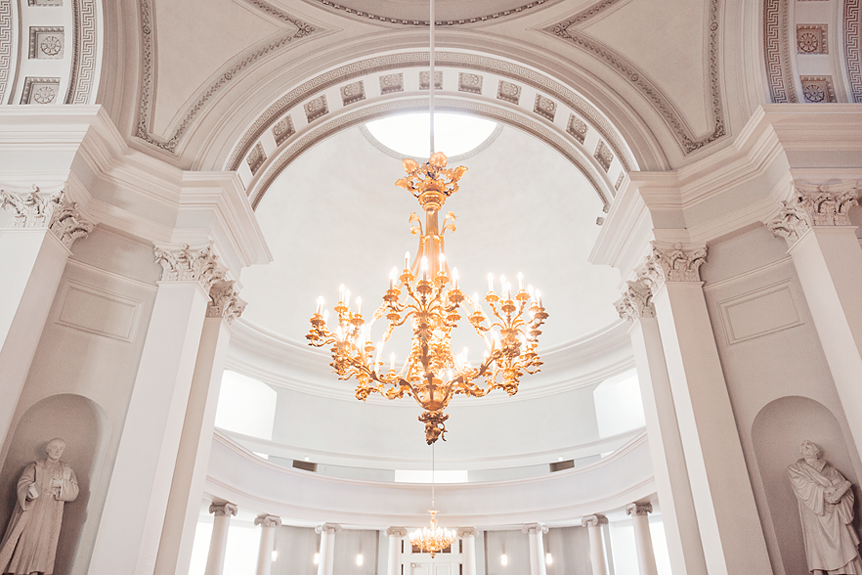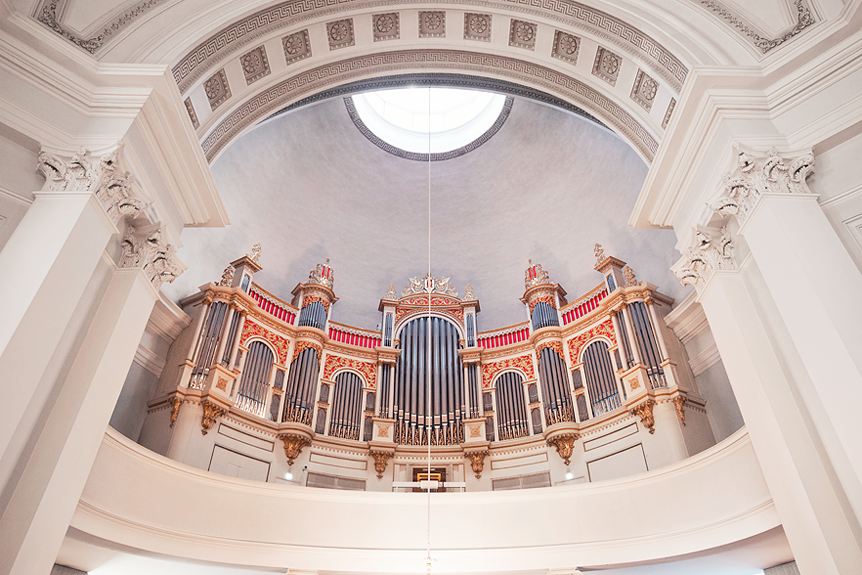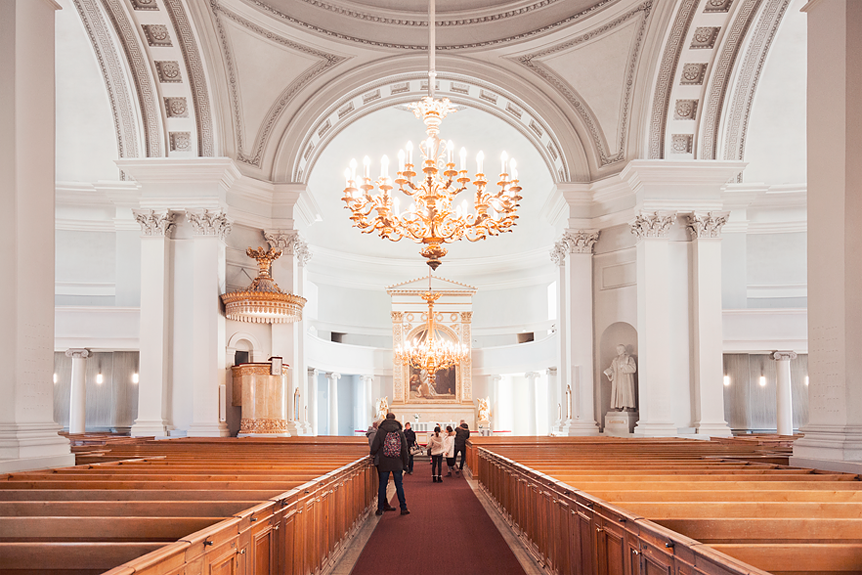 Quick facts about Helsinki Cathedral
Name: Helsinki Cathedral/Helsingin tuomiokirkko
Location: Unioninkatu 29, 00170 Helsinki, Finland
Built: 1852
Opening hours: Open daily 9 am–6 pm, June–August 9 am–midnight.
Entrance fee: No entrance fee
Guided tours: Possible with most Helsinki Walking Tours.
Suitable for: the Mass Tourist, the Seeker, the Escapist and the Educational Tourist (click here to read more about the different traveler types)
Good to know: Sightseeing visits are not possible during church ceremonies.
My rating:
★★★/★★★★★