When I was in Helsinki at the beginning of the year, I had brunch in this cute café called Mumin Kaffe.
Since we only had 6 hours in Helsinki, we didn't want to spend much time on the whole, "We need to eat something"-process and decided to find a place beforehand where we could combine breakfast and lunch. I googled quite a lot before finding Mumin Kaffe, and since the children book characters the Moomins are the main thing I think about when I think of Finland, we obviously had to go there.
There are actually in total 4 Mumin Kaffe's in Helsinki, but after looking at pictures we decided to go to the one called Fabianinkatu, mostly because we liked the colors of the walls, haha. I had a spinach filled croissant and my friend Madeleine a broccoli pie and we were both happy with our choices. We were there a bit after 10 am on a Monday and it was only us and another family there, which gave us a calm start of the day where we could plan on where to go next. There was also a little shop with Moomin products which we had a look at before we left and explored the streets of Helsinki.
Read more about my trip to Helsinki
Travel Diary – Rock Church – Helsinki Cathedral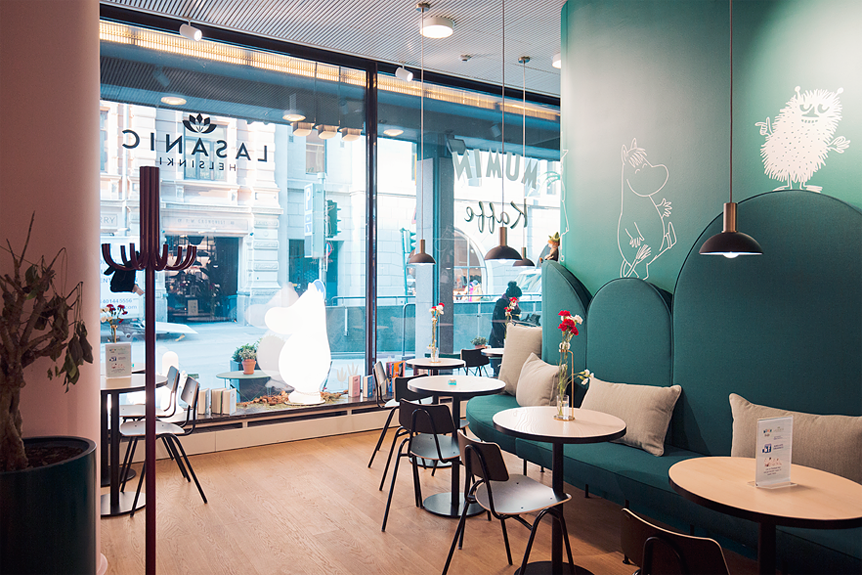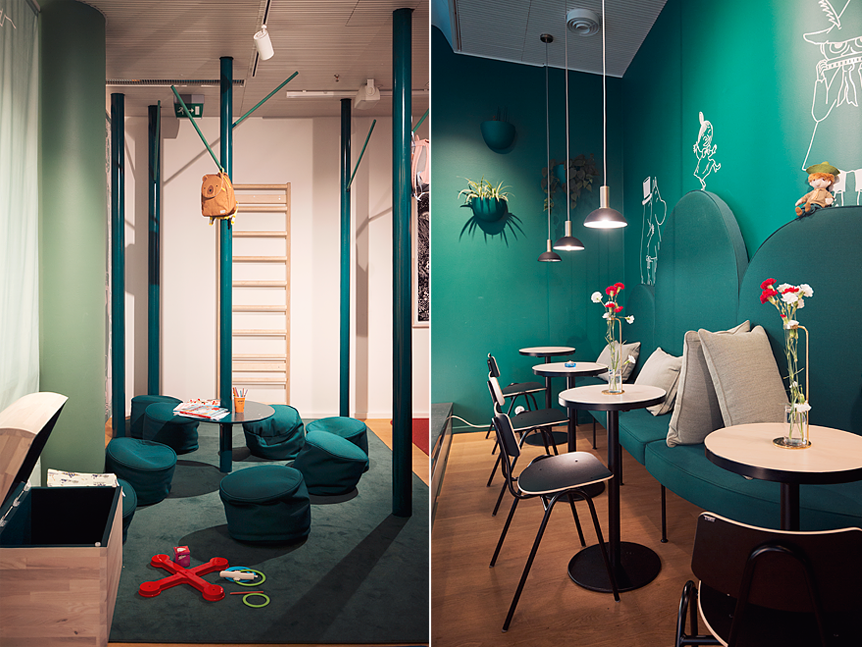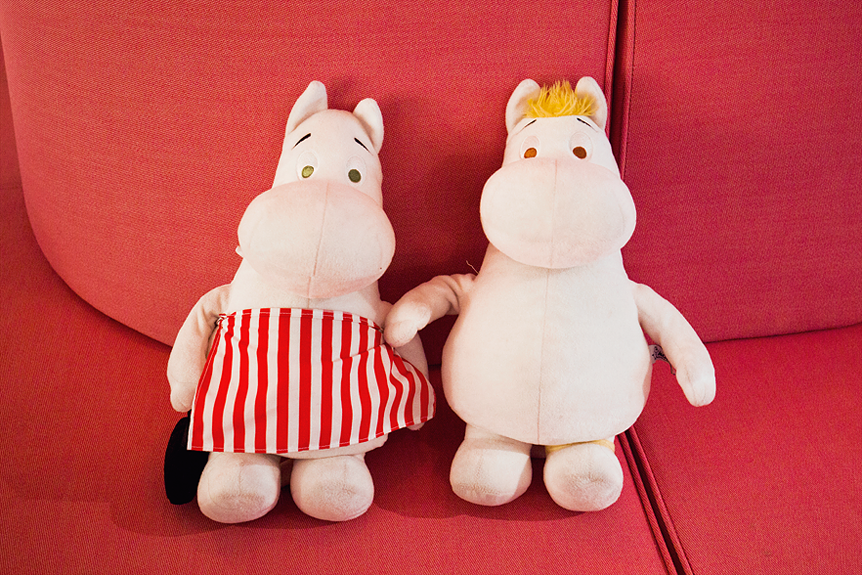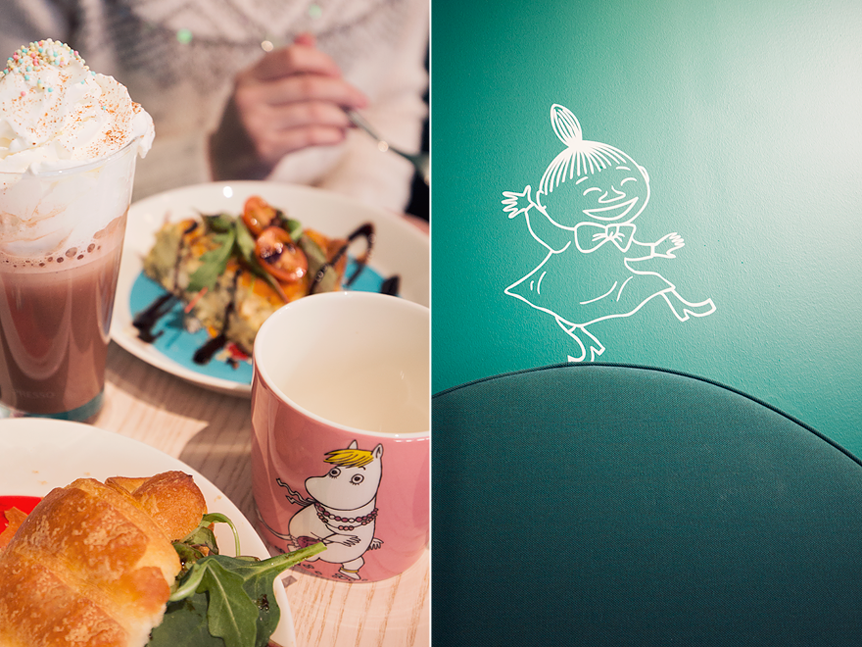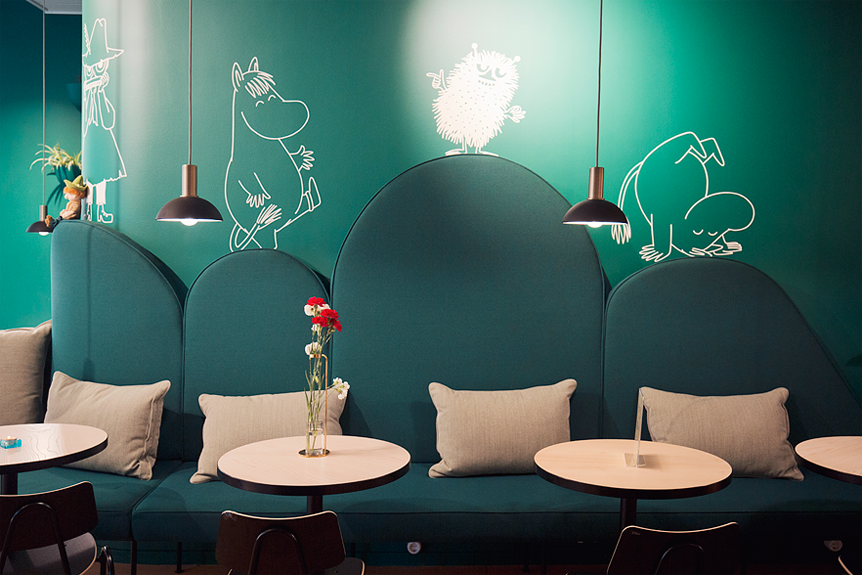 Quick facts about Mumin Kaffe
Name: Mumin Kaffe Fabianinkatu
Menu: Sweet pastries, sandwiches, pies, ice cream and a wide selection of hot and cold drinks
Location: Fabianinkatu 29, Helsinki
Opening hours: Open daily 10 am to 6 pm
Other: Has a small Moomin shop with Moomin products for sale and an area for kids to play in. Super family-friendly!