This post contains affiliate links
During our visit to Amsterdam, we stayed at Hotel2Stay*.
It's a hotel next door to Sloterdijk Station where you can get to the airport in 10 minutes or the Central Station in 5 minutes with the train. We lived in a Queen Studio with a big double bed and a fully functional kitchen, and the hotel also offers a gym, sauna, and a rooftop "garden".
My boyfriend and I have very different travel styles – I want it to be as cheap as possible, while he doesn't mind spending a bit more for better comfort. Therefore, we compromised and ended up both being satisfied with this hotel's high standard – for only 70€ per night. It's a bit outside of the central parts of the city, but the public transportation is very good in Amsterdam so this wasn't anything that bothered us. It may not have been av "WOOOOAW"-experience staying here but the beds were comfortable, everything was tidy and clean and the staff was super friendly, and what more do you really need?
Read more from Amsterdam
Travel Diary Day 1 – Travel Diary Day 2 – Travel Diary Day 3 – Corner Bakery – Coffee & Coconuts – The Breakfast Club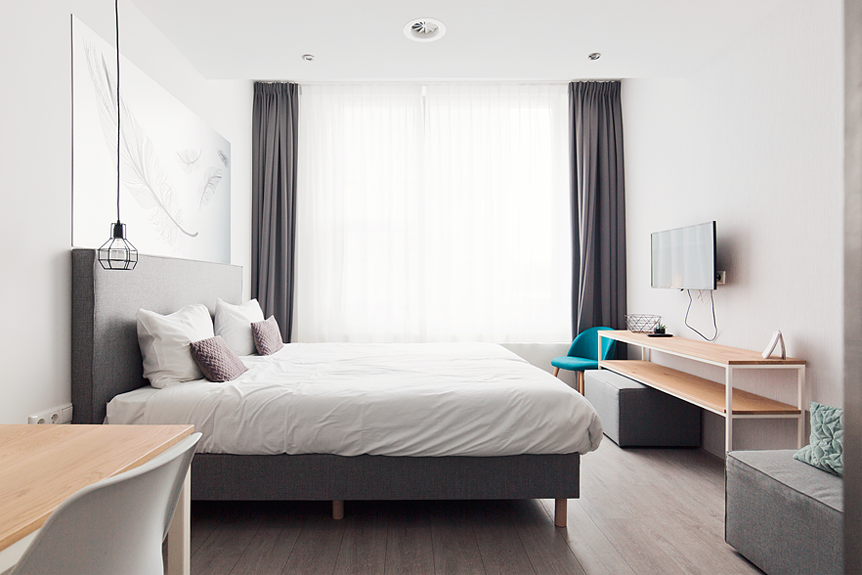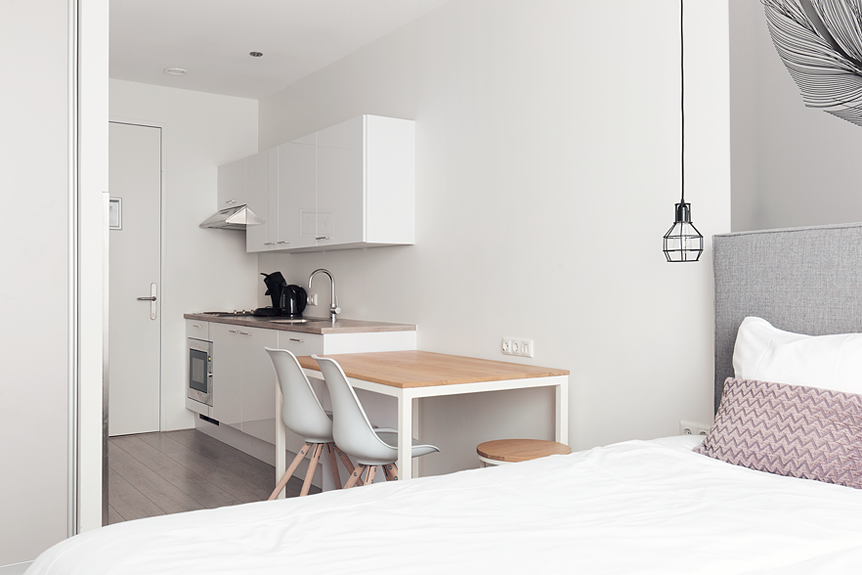 Quick facts about Hotel2Stay*
Name: Hotel2Stay*
Location: Tempelhofstraat 2, Amsterdam
24-hour reception: Yes
Animals allowed: No
Breakfast: Yes
Gym: Yes
Parking: Yes
Pool: No
Wi-Fi: Yes
Price per night: Around 70€ for a Queen Studio
Distances: Anne Frank Huis (4,1 km), Central Station (4,6 km), Rijksmuseum (5,0 km)
Other: All 157 rooms have their own bathroom and kitchen. Super friendly staff who can help with anything from booking tours to bike rental.
*affiliate links