I have spent this Friday on the road together with my family.
We all had a couple of days off during Easter and wanted to travel somewhere together, but pretty much every flight, train and boat ticket was ridiculously expensive, and even though we all love to travel we refuse to pay overprices to get somewhere. We waited on a good "last minute"-deal but realized it was impossible to do with five people (me, my boyfriend, my brother, and my parents) in the traveling group and decided to go on a road trip in Sweden instead.
We started to talk about possible destinations when we realized that none of us has been to an island called Öland since I was about two years old, which I obviously have no memories of. All said and done we booked a hotel in Kalmar (the city where you have to go to get to the island) packed our bags and headed out on the roads. Like every good road trip, we took a couple of stops on the way to places like Valdemarsvik, Västervik, and Gunnebo. The two photos below are taken in Valdemarsvik, which I, by the way, learned the hard way is a town that is pretty much closed down during public holidays. Let's just said that the search for a toilet after two hours on the road got interesting 😉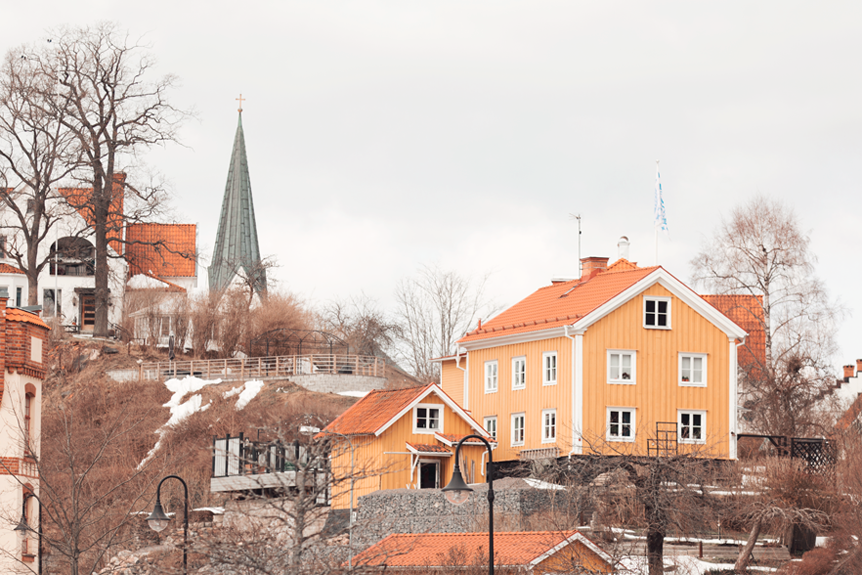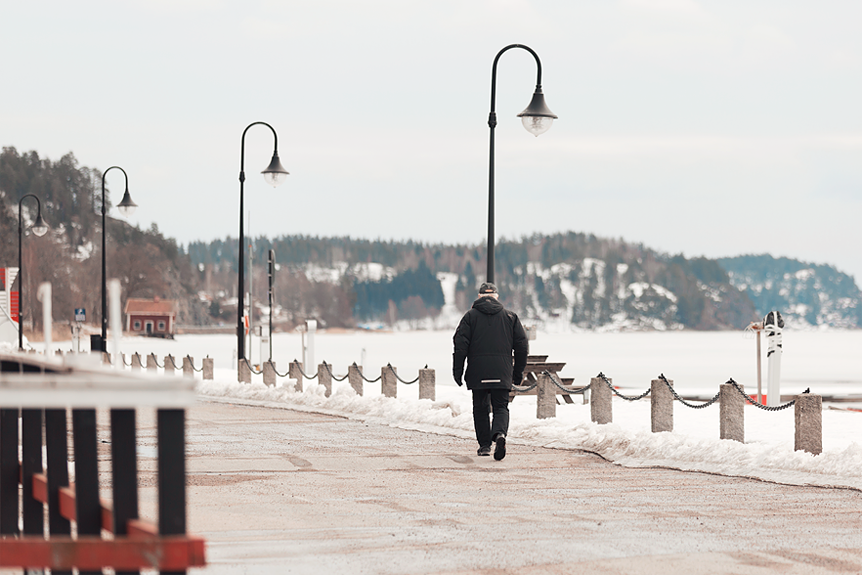 After a couple of hours on the road, we finally reached the city Kalmar where we had booked our hotel. The hotel is called Slottshotellet (translation: Castle Hotel) and is decorated in a very old-fashioned style I just adore. I have to remind myself to take some interior photographs before we leave!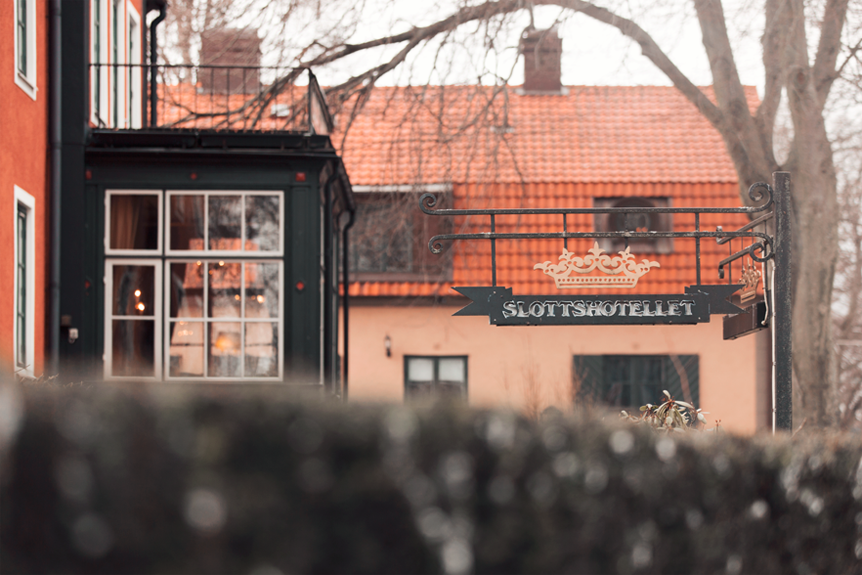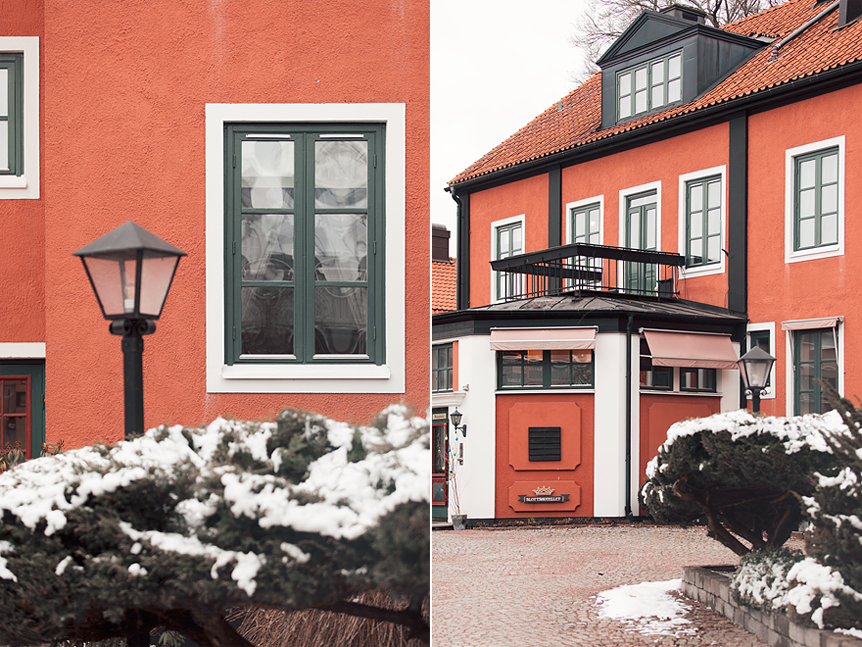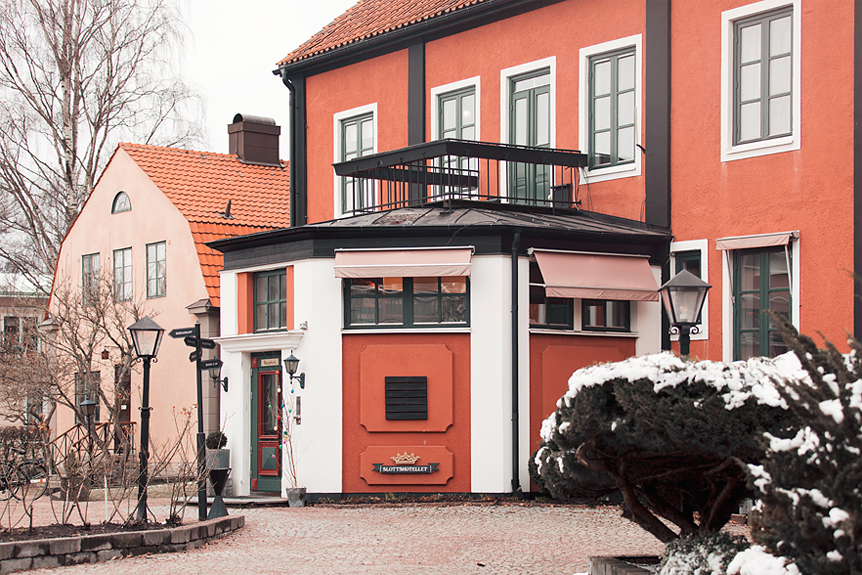 We left our bags and the car at our hotel and headed out to explore Kalmar and get some dinner. I ended up with a memory card full of cute houses and a stomach full of spinach with cheese sauce wrapped in filo pastry from the restaurant Table 20. Eat there if you ever visit Kalmar, so so SO delicious!
We also stumbled upon a bench that's apparently the longest bench in Sweden. I'm not sure what else I can write about that since they didn't even write how long it was so I think we'll just leave it at that 😉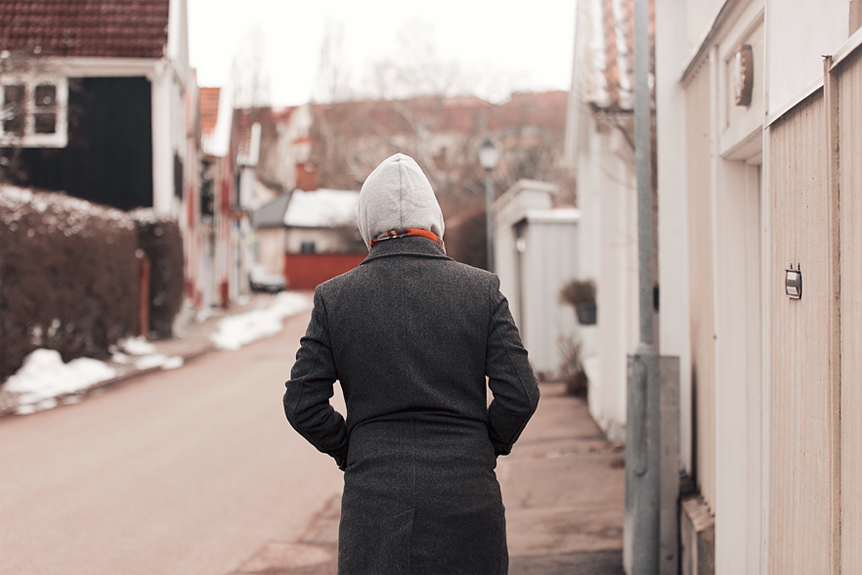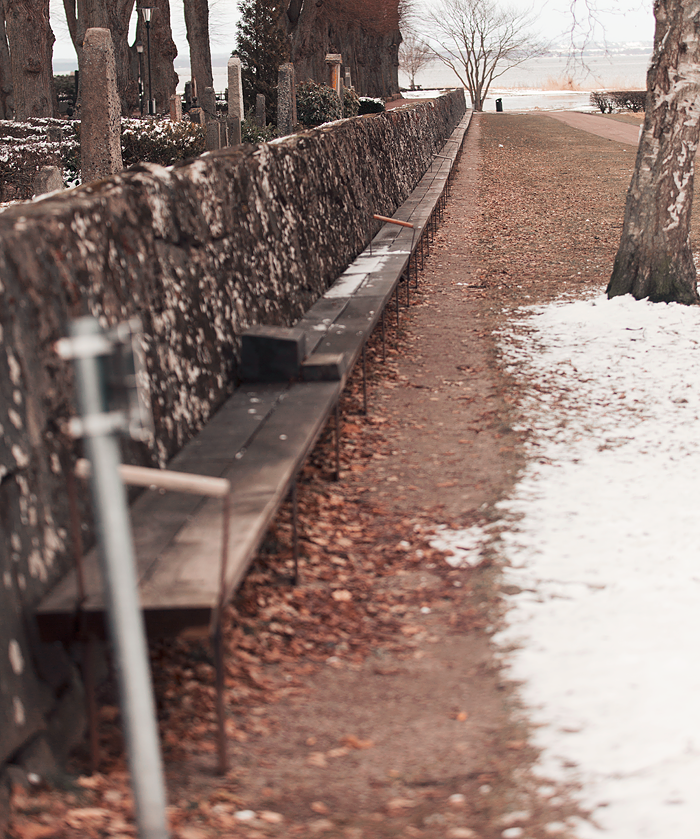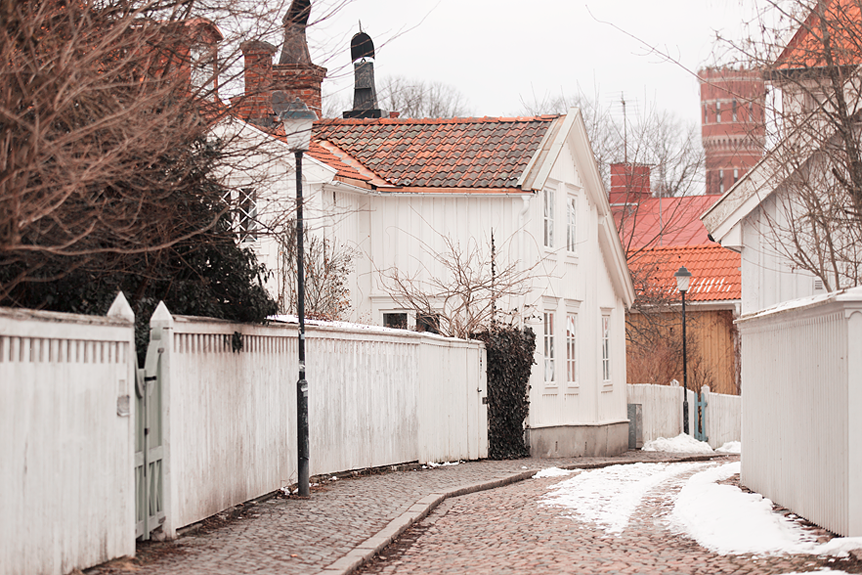 Before heading back to our hotel where we spent the evening playing cards, we also took a visit to Kalmar Castle which was built in 1100 and used to be an important part of Swedens defense back in the days. Unfortunately, the castle was closed for the day so we only got to see it from the outside, but we plan to go back there before we drive back home to see the inside as well since a lot of historical events have taken place there.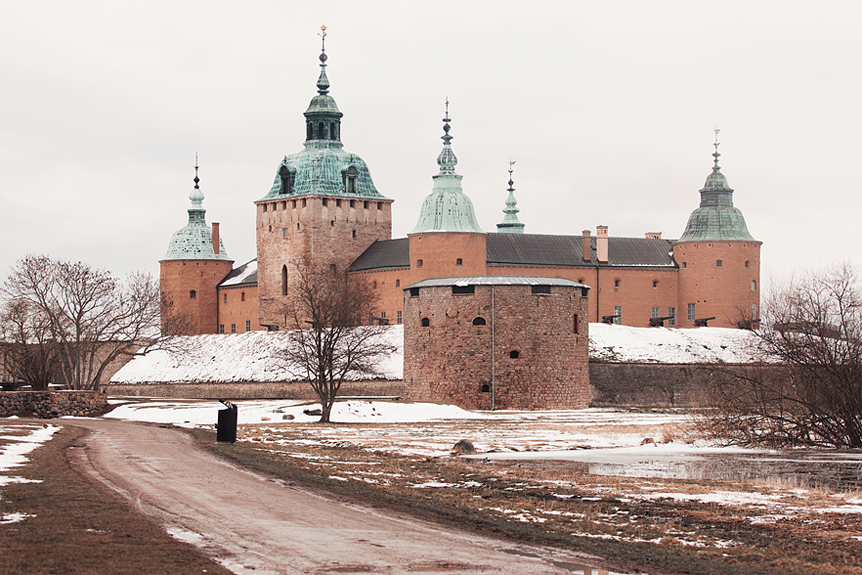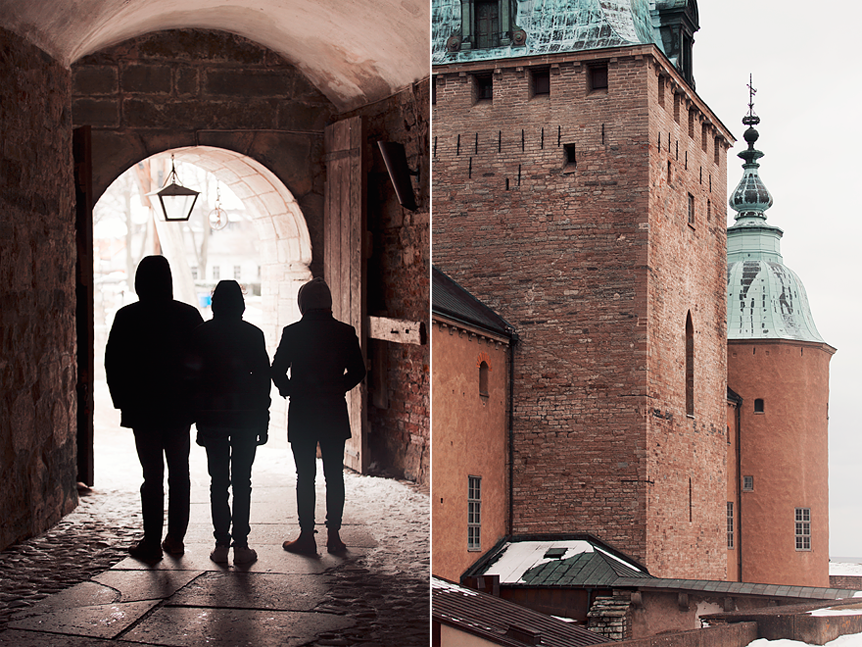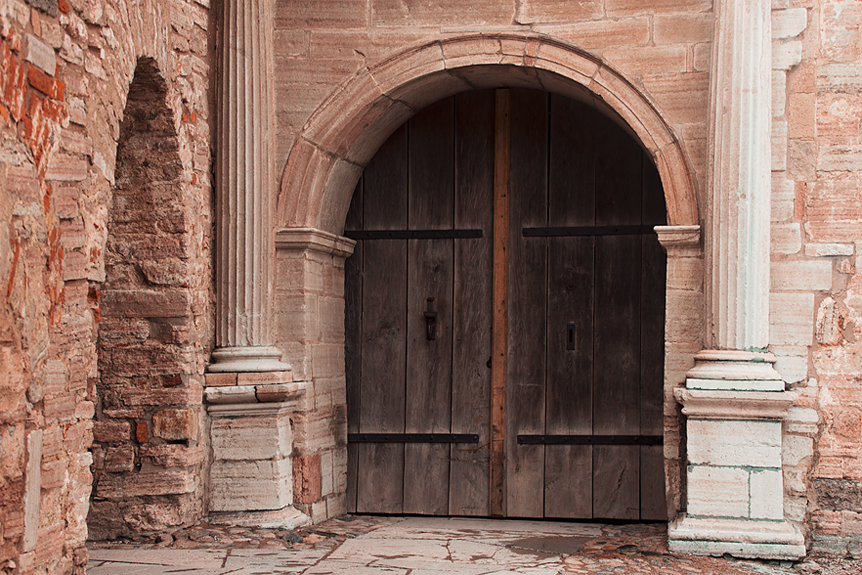 Our main goal with this trip is the island Öland which we will head out to tomorrow, but I'm already so satisfied with this trip since I've already been to so many places I've never been to before. I'm so happy that we actually ended up traveling somewhere this easter even if it's "only" a car ride away. Who said you had to go far to experience new things?
Read more from Kalmar & Öland
Travel Diary Day 2 – Travel Diary Day 3 – Kalmar Castle