One of my favorite restaurants/cafes in my hometown Stockholm is Mahalo.
The place is beautiful, the staff super friendly and everything I've tried on the menu is delicious – and none of the things I mentioned is even the best part! The best thing about Mahalo is that everything is vegan! I try to eat as much vegan as possible because of both environmental and ethical reasons and it's just so easy to make a good and sustainable food choice at this place. Its full name is Hälsocaféet Mahalo, which is translated to "Health café Mahalo".
It's quite a small restaurant and it's really popular so it's often crowded around lunch, but if you come here early or late, it's a fantastic place to bring your computer and get some work done in a lovely environment. I saw a post on Instagram that they recently opened up their terrace in the back for the summer so I'm guessing that I'm going back there pretty soon!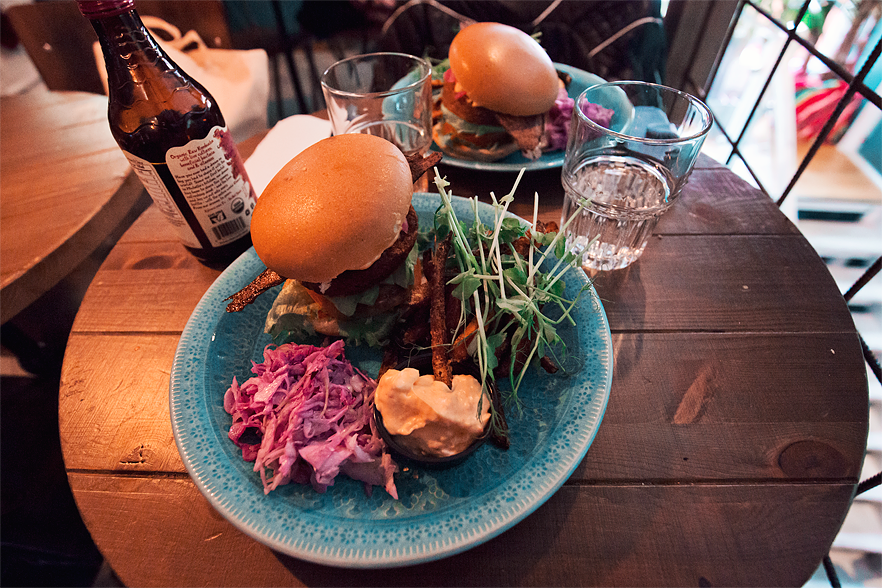 Quick facts about Mahalo
Name: Hälsocaféet Mahalo
Menu: Smoothie bowls, wraps, burgers, falafel, pancakes, smoothies, milkshakes etc. Everything vegan! Location: Hornsgatan 61, 118 49 Stockholm
Opening hours: Monday – Friday 9 am – 7 pm, Weekends 10 am – 6 pm
Other: Dogs are allowed!