Photograph while traveling, what should you think about?
I love to photograph when I travel. Both because it's so inspiring to photograph at a new destination, but mostly because photographs hold so many memories that I want to keep forever. In this post, I've gathered some of my best tips on what you should think of when photographing while traveling so you can get some lovely memories captured on your next holiday. Enjoy!
. . . . . . .
📷 What camera equipment should you bring? 
I'm the type of traveler that easily leaves an extra pair of shoes at home to bring an extra lens or a tripod, but I realize that not everyone is like me. A sign that you packed the wrong equipment is that you leave the camera in the hotel room because it is too heavy and uncomfortable to wear and carry, so I would say that the golden rule is to bring as much as you are willing to carry.
Another way to decide what equipment to bring is to think about what you're going to photograph on your trip. If you're going on a safari in Africa you probably want to have a tele-zoom with you so you can photograph the animals, and if you're going to a city with narrow streets you probably want to have a wide-angle lens so you can capture all of the buildings.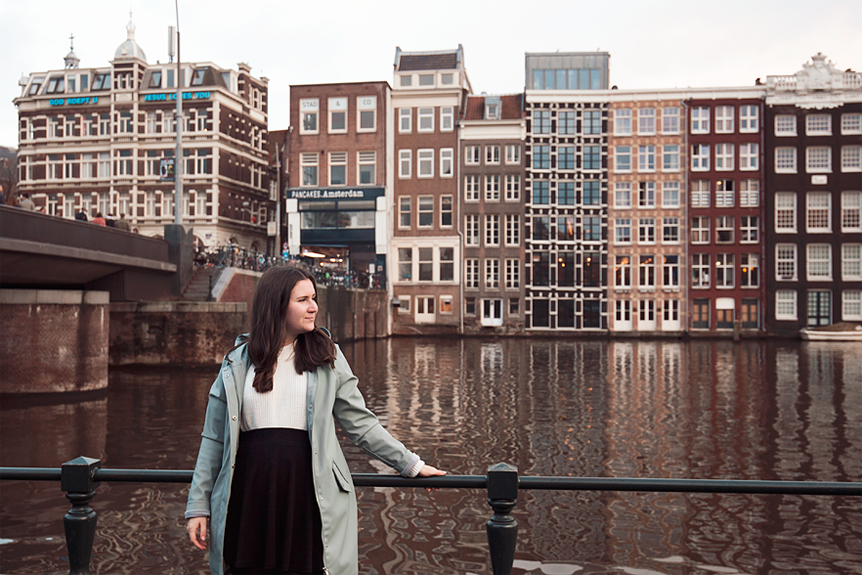 📷 What should you not miss to photograph?
The sights
There are thousands and thousands of pictures of the Eiffel Tower, Big Ben and the Statue of Liberty, and frankly, how fun is it to take pictures like everyone else? Therefore, back a couple of steps and look around you to see if you find something that can make a more interesting composition. Are there any trees you can shoot through? Any street performer who appears? Any cloud in the sky that can help out? Try to take an exciting photo of the sight that no one else has taken.  
One sunrise, one sunset
This is something I want to be so much better on, so I'm writing this as some kind of reminder to myself. There are two occasions every day when the light is just magical and that is just after sunrise and just before sunset and that is the time when you can take dreamy photographs. So take this opportunity and try to photograph at least one sunrise and one sunset during your trip.  
Overviews & close-ups
I think like this: An overview photograph describe what something looks like, and a close-up photograph describes what something feels like. If that made no sense, let me explain it like this: You can take an overview photograph of a narrow shopping street, and a close-up photograph of the items sold there. If you get both these types of photographs, you will bring a whole new level of narrative to your holiday photographs.  
Your travel company
Make sure to take some photographs of your travel company in action where you can see the surroundings. A close up of someone with sunglasses could have been taken anywhere so think of it as portraits, but take a few steps back to get more of the environment into the photograph.    A reminder to myself again is to always take a group picture with the ones you travel with, as it both helps to remember who was actually on the trip, but it's also a fun thing to have!  
Yourself
When you love to photograph, it's easy to get stuck behind the camera to capture all the cool things you're up to and come back home without a single picture of yourself from the trip. Been there done that. Be sure to let your travel company or someone passing by shoot a picture of you, or use your camera's self-timer. You will never regret taking a picture of yourself at an interesting destination, I promise!
📷 Do not forget this at home
Additional memory card
I have a tendency to fill up my memory cards quite fast when I travel and it's so annoying to miss a photo opportunity because your memory card is full so you have to sit down and delete some photographs. It's so much faster and smoother to have another memory card with you that you can swap too!  
Camera charger/battery
Be sure to always bring your camera charger (and adapter if needed!) in your luggage, and feel free to bring an extra battery if you're going to be away from a socket for a longer time.  
Transmission cable to the computer
I think it's nice that every night on the go, transfer all photographs taken during the day to the computer. Partly to empty the memory card, but also because it feels safer to leave all holiday photographs on a computer in a safe at the hotel room, then outdoors on the destination. A camera is easy to replace in case of an accident, images, however, are irreplaceable.  
UV-filter
If you don't own a UV-filter, GO AND BUY ONE. An UV-filter is a transparent filter that attaches to the front of the lens, which serves as a protection against both dirt and scratches. They usually cost around 10-50 euros depending on quality and size, but I promise that it is a lot cheaper to replace a scratchy UV-filter than a scratchy lens.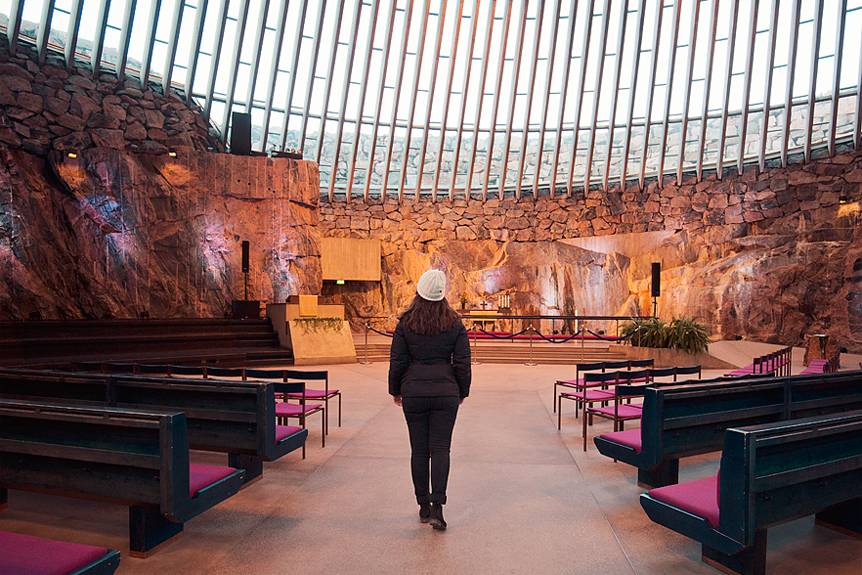 📷 Let's be practical
Keep the camera in a handy bag
A combined handbag where you can keep your wallet and city map together with the camera is the best so you don´t have to carry around two different bags at your destination.  
Find out what your insurance cover
Let's face it, there are a lot of things you can do to prevent bad things to happen, but unfortunately, you can never prepare for everything. Better safe than sorry, so make sure you have an insurance that coverers everything if something happens to the camera so you don't have to stand there without one. The camera is made to be used, so don't be afraid to use it!  
Always travel with the camera in the hand luggage
My hand luggage is always on the verge of overweight when I fly because I want to have all the camera equipment with me all the time. I have experienced checked-in luggage which has disappeared or been broken on arrival, so it feels a lot safer to have the camera in the hand luggage where I always can keep an eye on it.  
Keep your pictures in a safe space when you get home
There are just so many memories in photographs, and who wants their beautiful holiday memories to disappear? No one. So make sure to back up and store your photographs in a way that will keep them intact even if the computer crashes or the house burns down.
Read more about how to back up your photos in this post.
Read More on How to Photograph
And Back Up Your Photographs – At the Beach – In the Cold Winter – With a Smartphone