I'm back in Sweden again after a week on the Greek island Crete.
I was there with my boyfriend's siblings and their families so we were a travel party with a total of 10 adults and 2 kids, which obviously comes with both pros and cons. Cozy to hang out everyone together since we all live in different parts of Sweden, but difficult to accommodate 12 peoples different wants, needs, and expectations. I've traveled in big groups before so I decided early on to lower all my expectations and just go with the flow – and ended up with a vacation with a mix of laying on the beach and exploring the island.
Here is what our first day looked like!
We got to Crete in the afternoon of the 26 of July and we pretty much just dropped our bags at our hotel called Hotel Bueno and walked straight to the beach 100 meters away. There where a thunderstorm up in the mountains so I ended up going back and forth into the ocean every time there was a bang even though the lightning was kilometers away, haha. Better safe than sorry!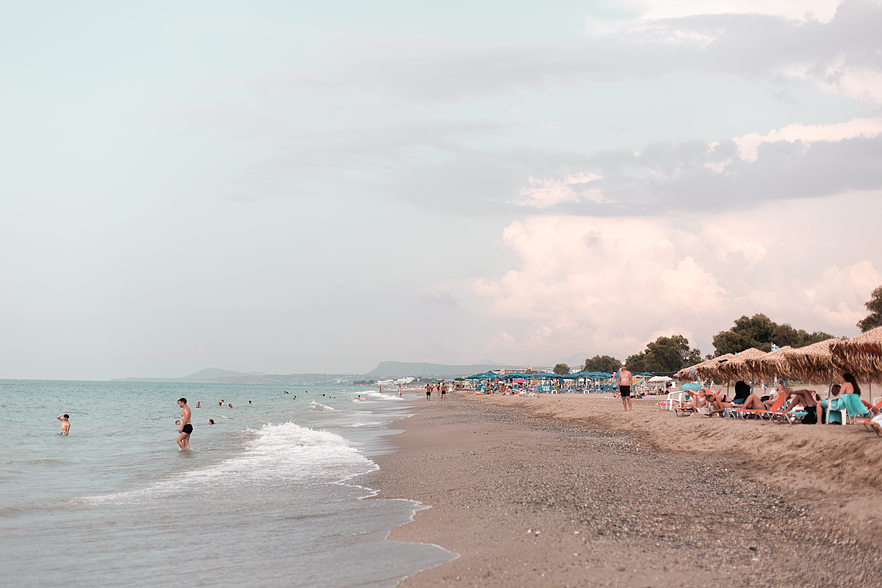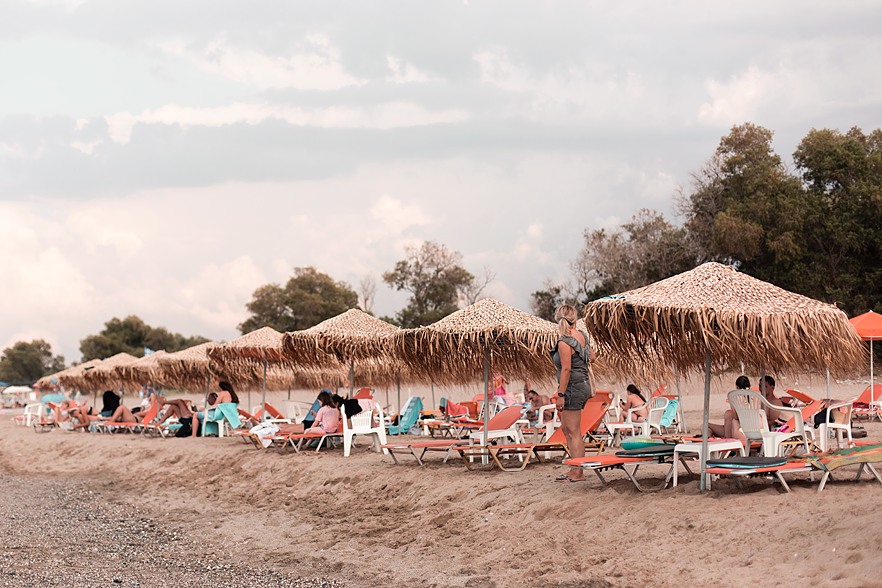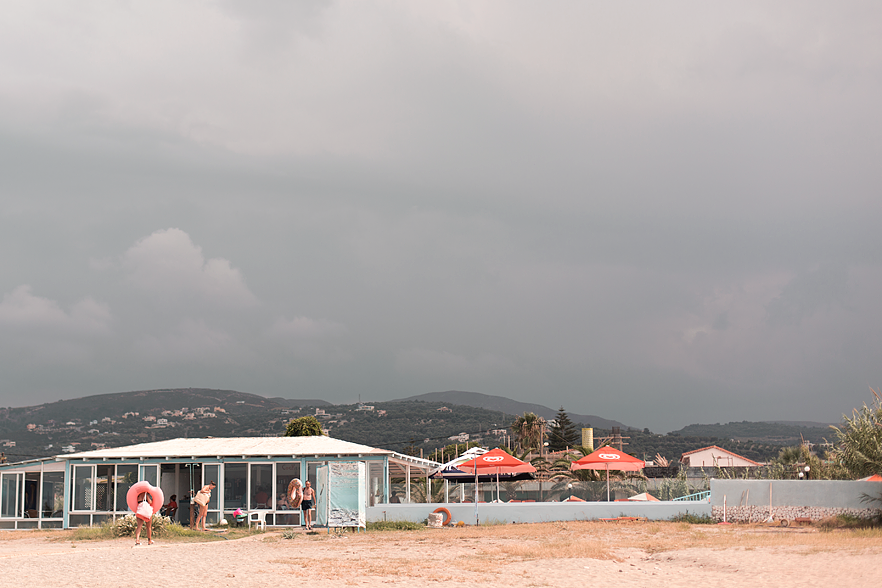 After some time in the ocean, we decided to try out one of our hotels three pools. This pool was located on the beach and had a little bar with some food and drinks, and I obviously had a milkshake.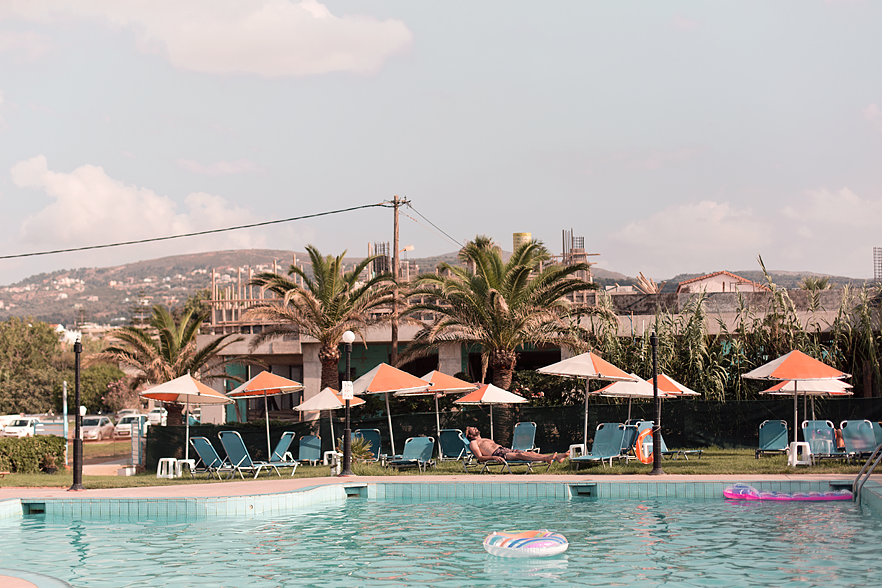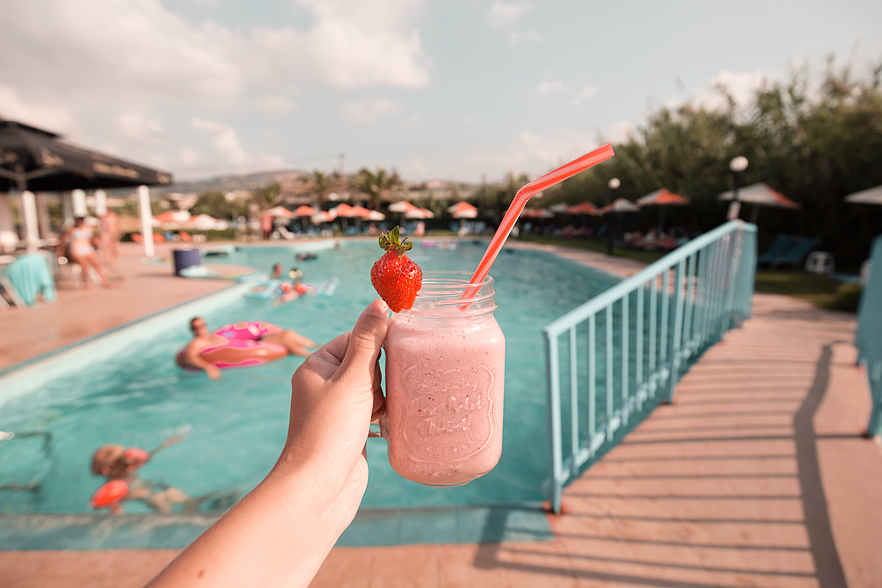 For dinner, we just went next doors to a restaurant called Myli which had a really cute outdoor area with windmills and fountains. I ate a really delicious dish with aborigines and Cretan feta and some banana split for dessert before going back to the hotel, falling asleep pretty much as soon as I put my head on the pillow.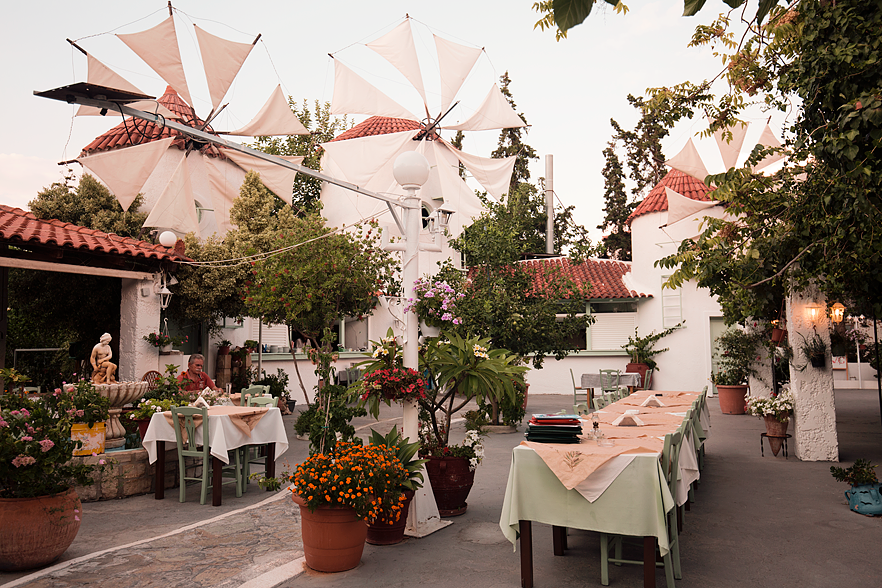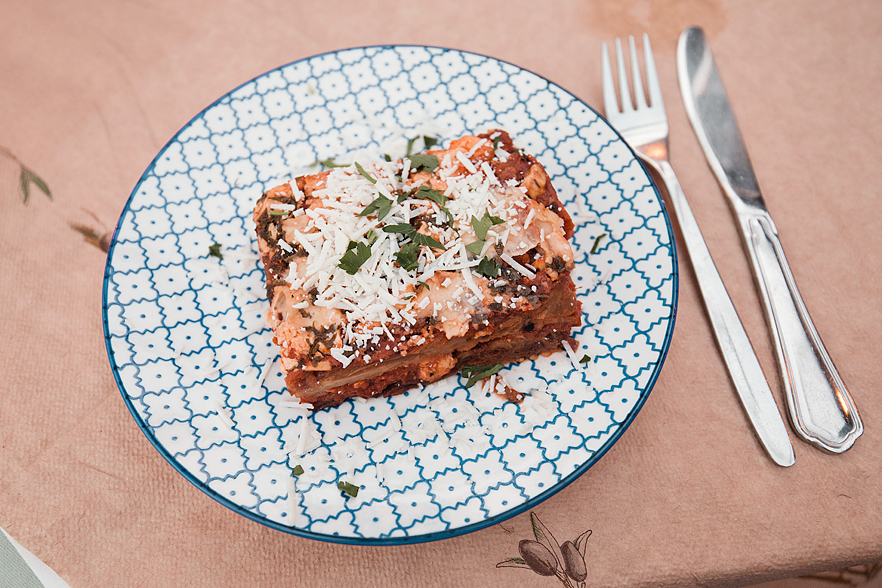 Read more from Crete
Travel Diary Day 2 – Travel Diary Day 3 & 4 – Travel Diary Day 5 – Travel Diary Day 6 – Travel Diary Day 7 & 8