Let's continue with my Gotland updates!
I got home over a month ago so it's time to speed this up, haha. I'm actually going back there this weekend, but until then, here is how day 5,6 and 7 looked like during my latest trip there:
DAY 5 & 6
I'm combining day 5 and 6 since I ended up with an empty memory card from both of these days, haha. We spent day 5 at the same beach as we had spent day 2
(I even had the same pizza for lunch!)
so if you want to see how that looked you can have a look at
this post
. Day 6 was spent at Stangmalmen where the competition Stångaspelen took place which is often called "Gotland Olympics" since it's the biggest competition for sports with heritage from Gotland. I'm competing in the sport varpa, but this day I only stayed on the sideline and cheered for my parents and boyfriend who competed as a team. Okay, I did not cheer that much since I apparently was very tired and spent most of the day sleeping in my chair, haha. 
DAY 7
On day 7 I teamed up with my boyfriend and we competed together at Stångaspelen in varpa and if I remember it correctly, we ended up in fourth place. After the competition was done, we all went to Visby where we first had some dinner at a restaurant called Trädgårn'. I had the vegetarian alternative of the day which was some really delicious falafel and salad.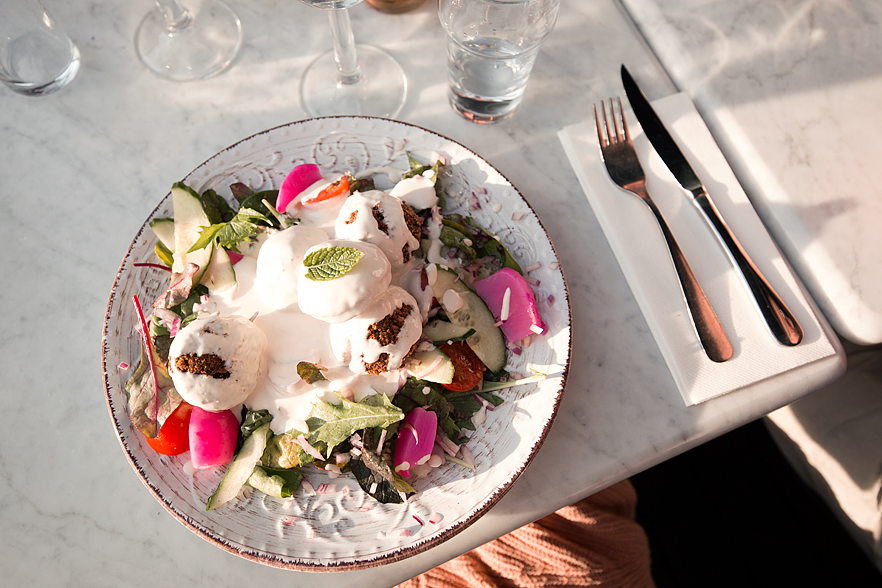 After dinner, we went for a walk inside Visby. I know that I say this pretty much all the time, but I am going to buy a house and live in Visby one day. Such a pretty city. We walked through Almedalen, past the harbor and up to the ruins St. Hans and St. Per in the beautiful evening light.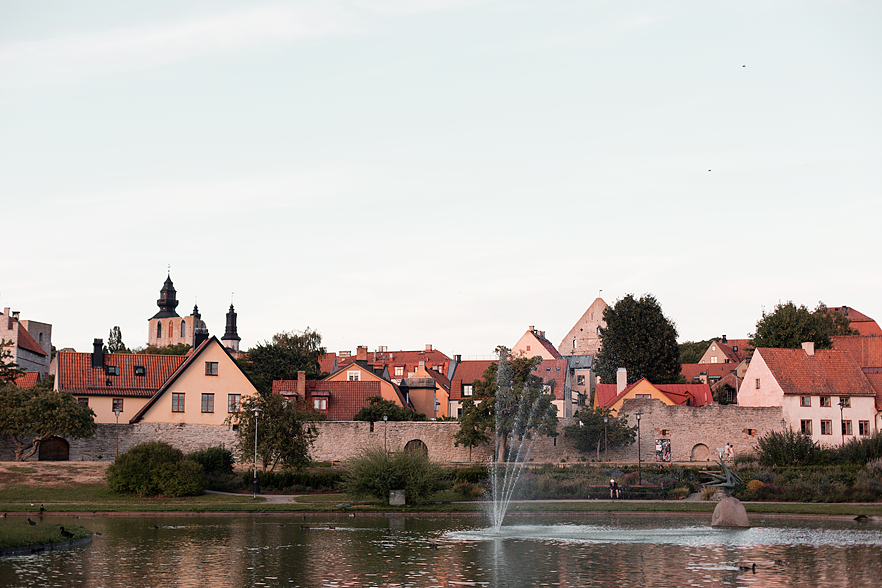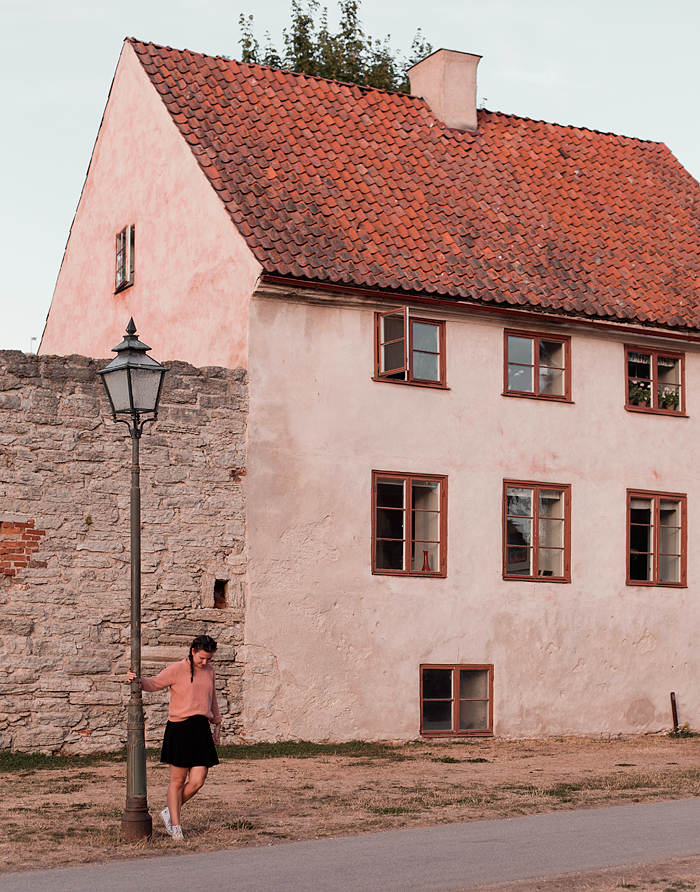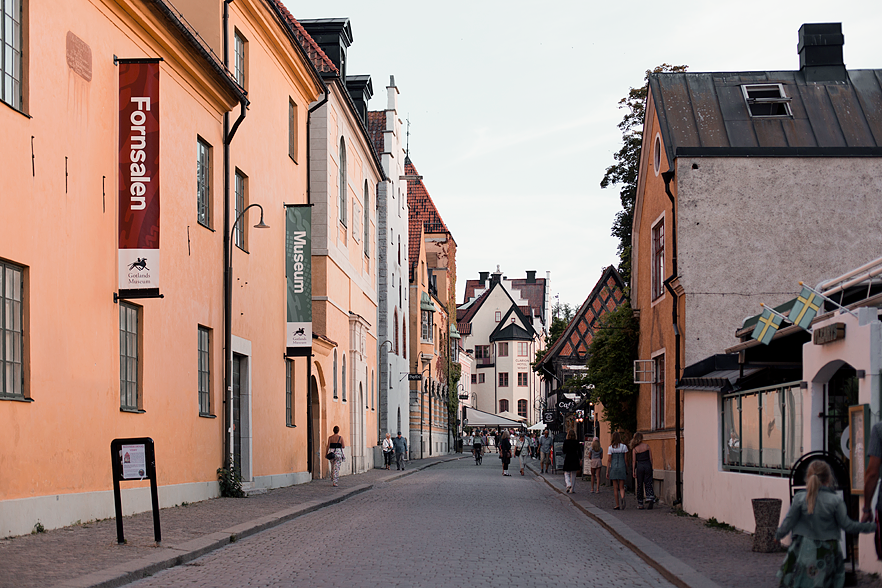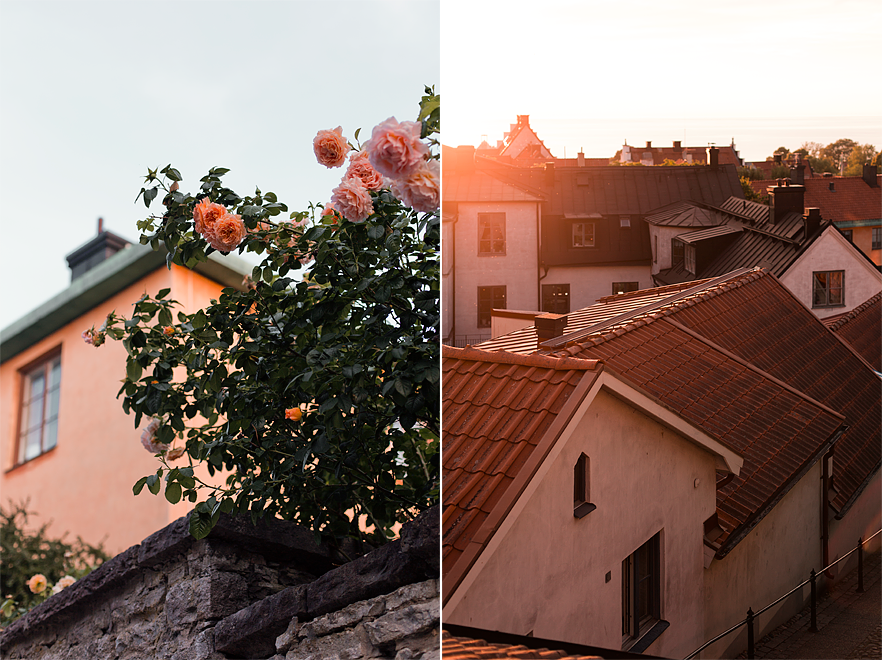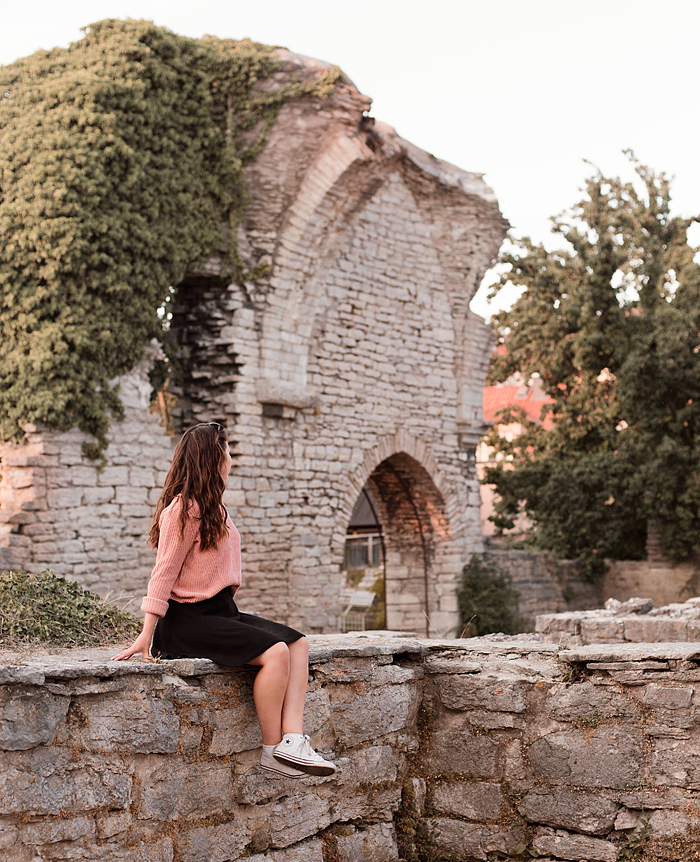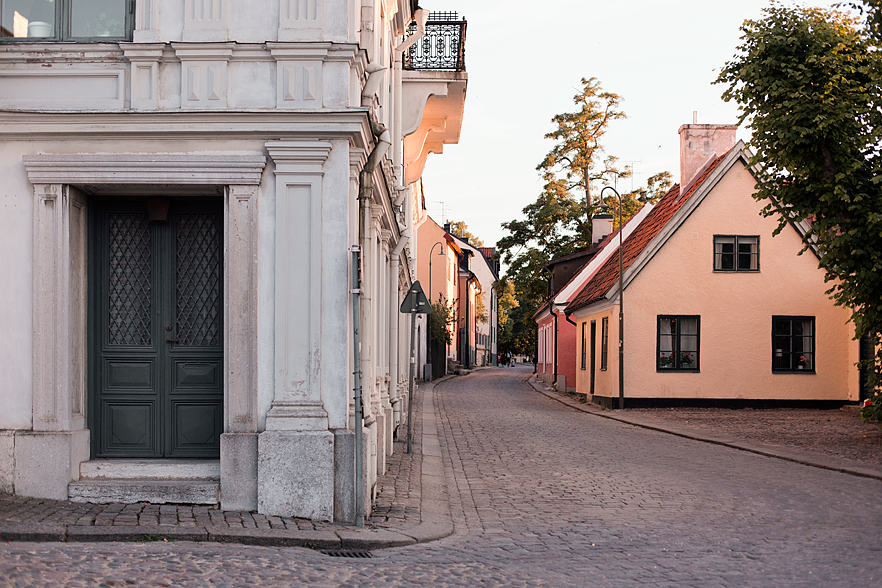 On our way back home to the apartment, we stopped on one of my favorite places right outside Visby to watch the sunset, Högklint. It's a cliff with a stunning view over the ocean which got quite magical as the sun was setting and turned the whole place pink.