Day 8 on Gotland was our last one.
We started the day by cleaning out the apartment we had rented, meaning that we had to say goodbye to this beautiful balcony view: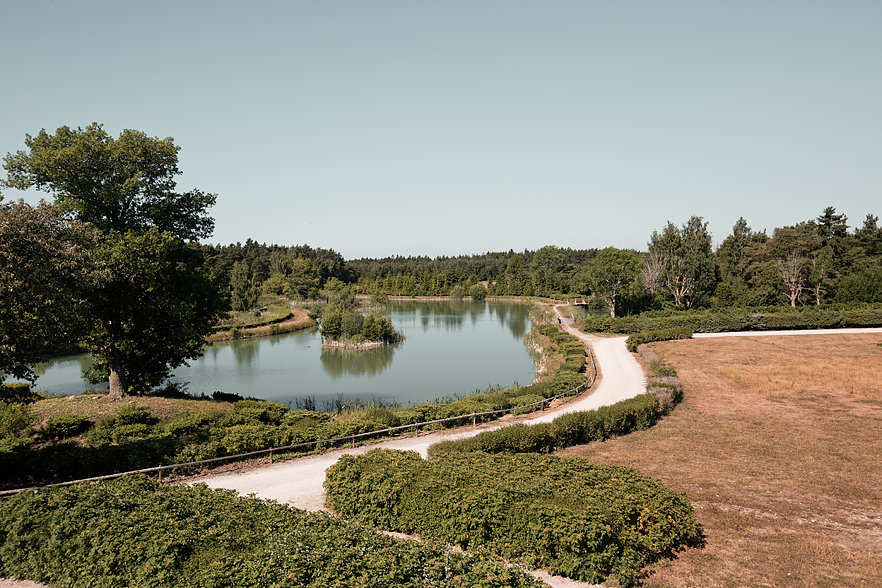 When the keys had been returned we drove into Visby and had some lunch at my favorite restaurant in the entire world: Crêperie & Logi, or "Creperiet". Creperiet serves crepes
(shocking, I know!)
and they are just incredibly delicious! I think I've tried every single crepe on the menu by now, and this time I choose a dessert one with ice cream, banana, and 
meringues. Such a healthy and balanced lunch, I know 😉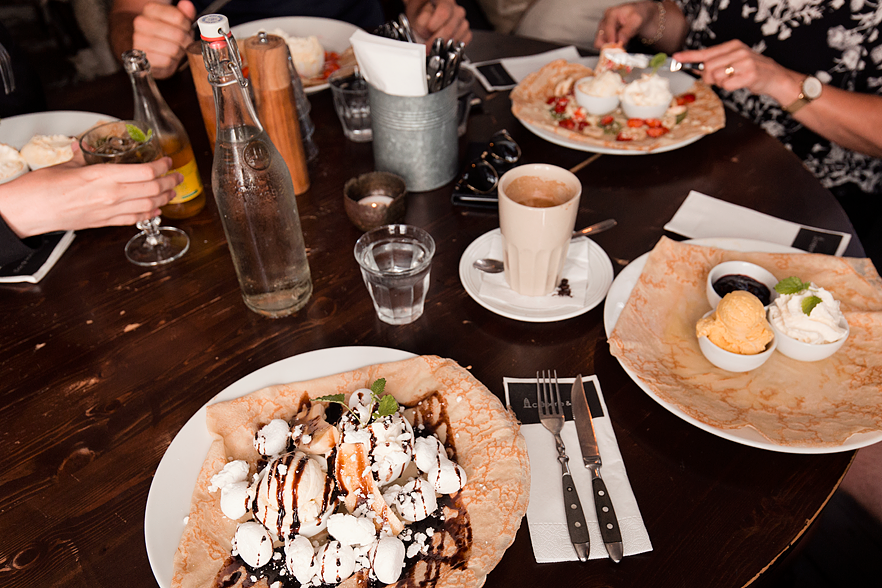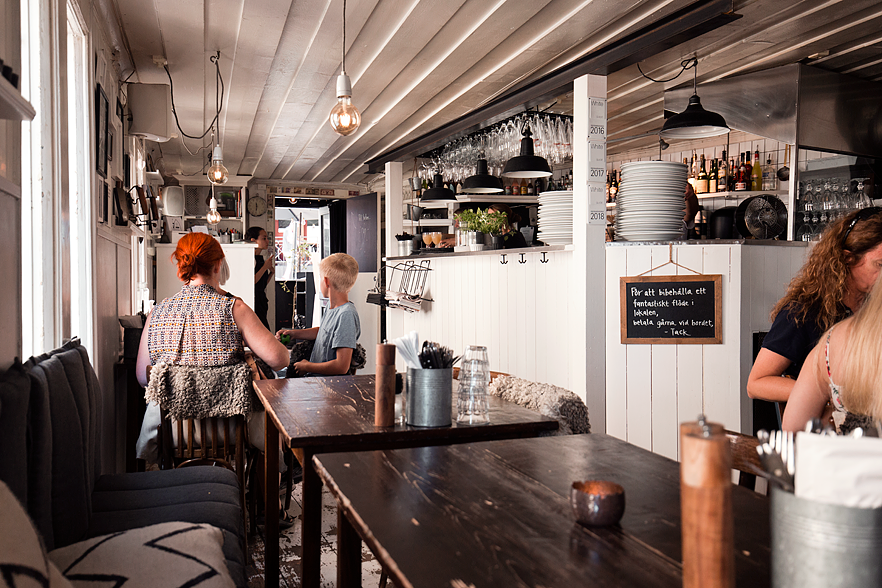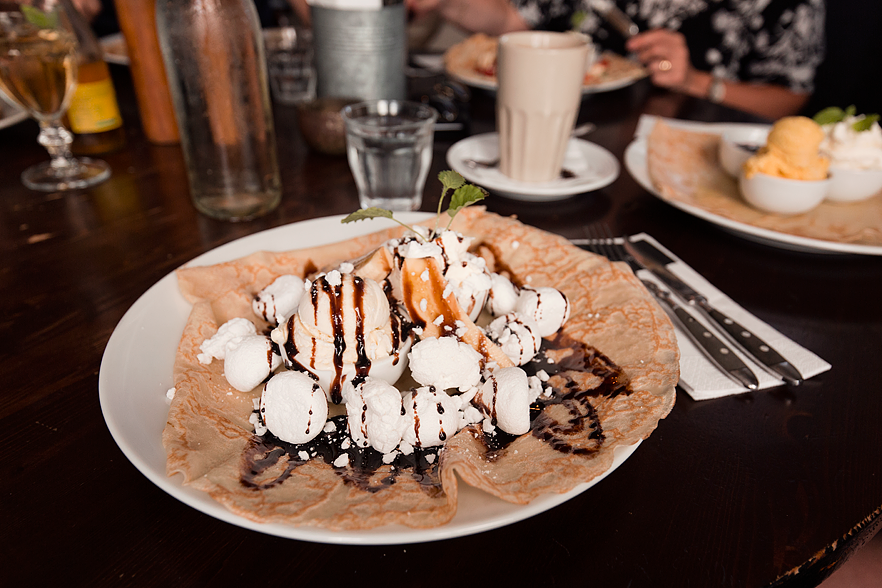 After the lunch, we strolled around Visby for a while before it was time to get on the boat which was taking us back to the mainland.