You can't visit Rome without also stepping into the smallest country on earth: Vatican City.
Vatican City only has 450 citizens on an area of 0,44 km² and I went there during my trip to Rome in the spring of 2016. Being the worlds smallest country isn't the only thing Vatican City is famous for since its also home of the head of the Catholic church, the pope. As a tourist you mainly visit two places which are the big St. Peter's Square (which is pretty much half the area of the country) and the big church St. Peter's Basilica and we obviously visited both.
It's hard to capture size and everything in photos but the interior of the church is really gigantic, just have a look at the last picture of this post and see if you can find the people walking around in the dome. Be prepared for neck pain if you visit St. Peter's Basilica since you pretty much have your head tilted back all the time to see all beautiful art in the roof, haha. Going into the church is free, but we also decided to pay some euros to take like a thousand steps to get to the top of the Basilica (okay, I googled, it was "only" 510 steps) and I was dripping with sweat as I walked them, but getting the most spectacular view over Vatican City and Rome at the top was totally worth it! They even had a little café on top of the roof where we had some ice cream and discussed if our toilet break means that we can say that we have peed on the pope's roof, haha.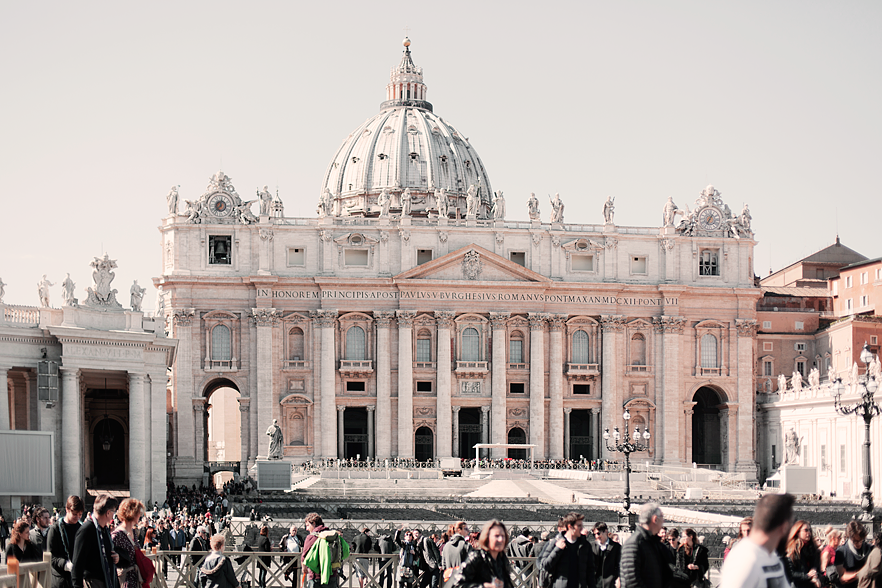 St. Peter's Basilica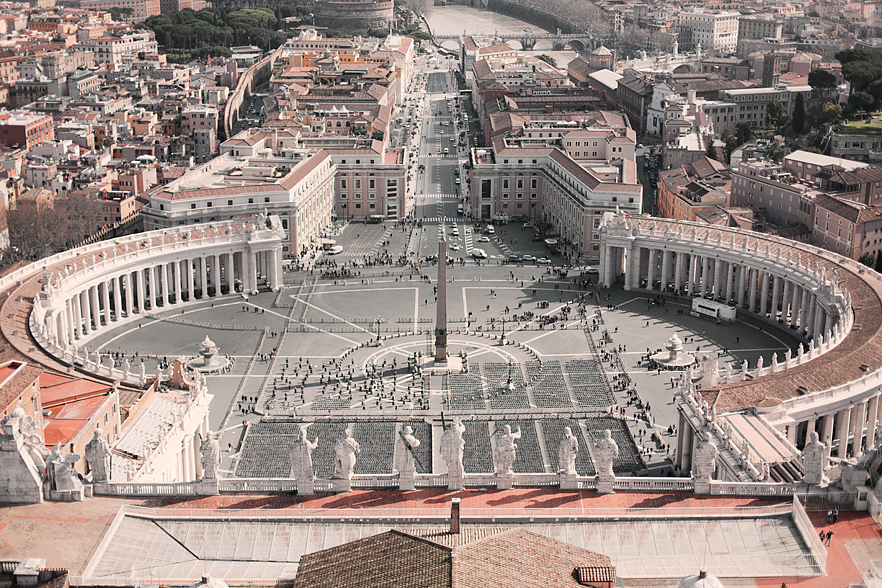 View from the top of St. Peter's Basilica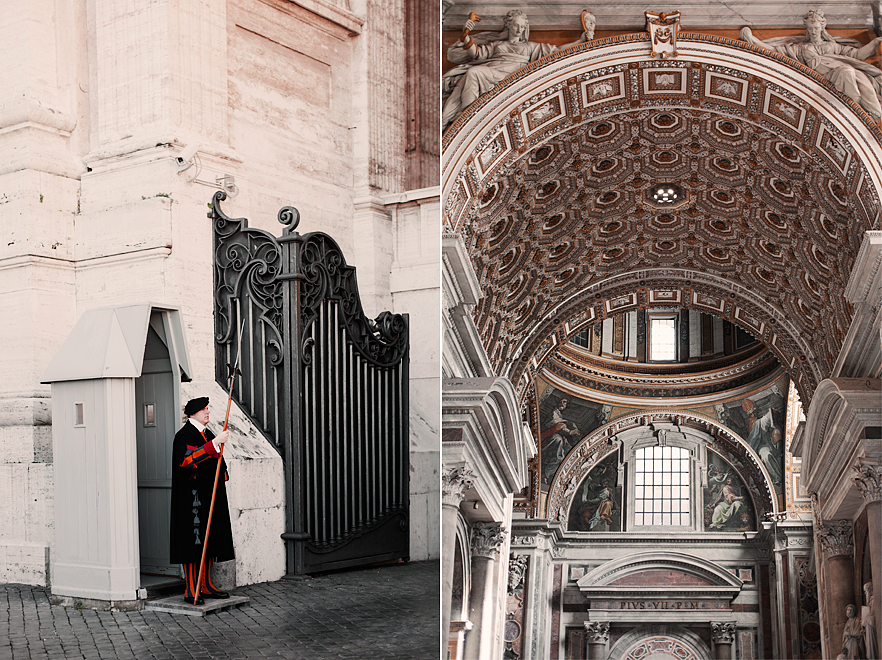 Swiss guard / Inside St. Peter's Basilica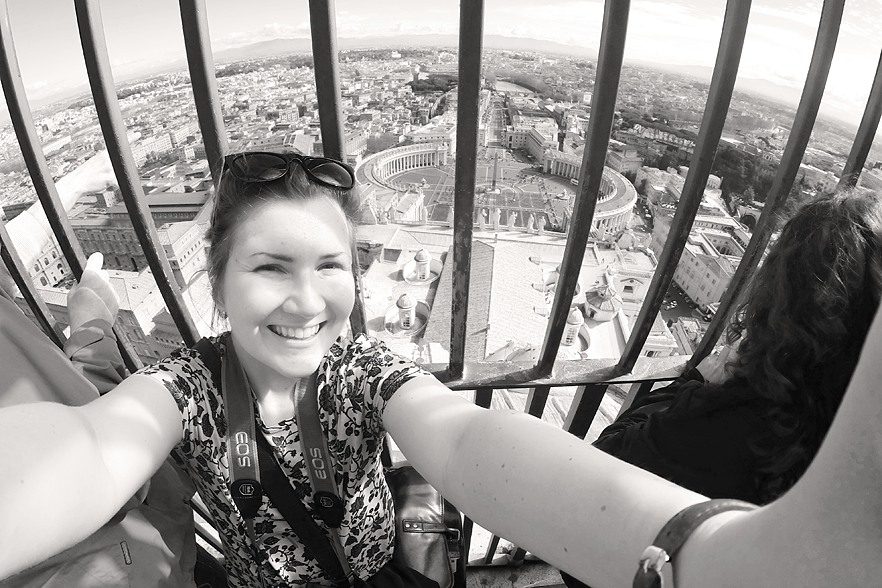 Selfie on top of St. Peter's Basilica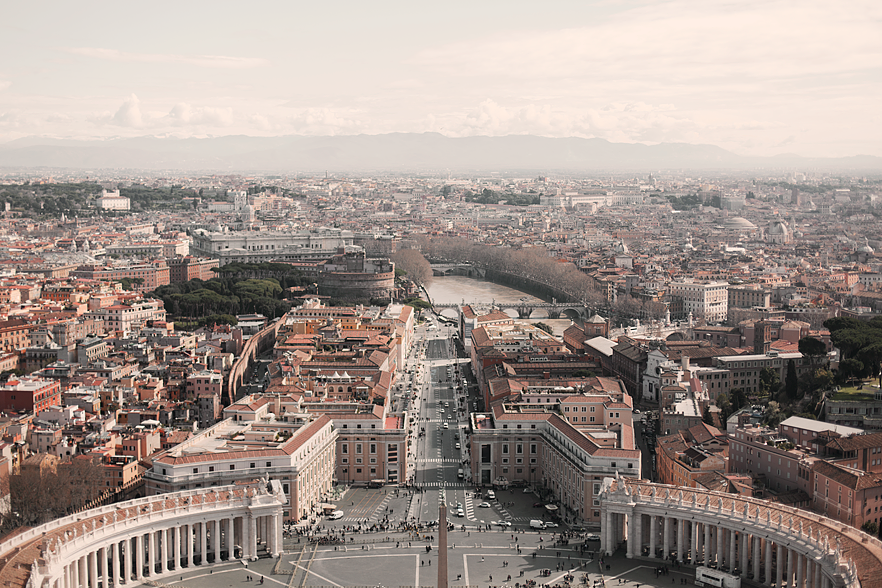 View from the top of St. Peter's Basilica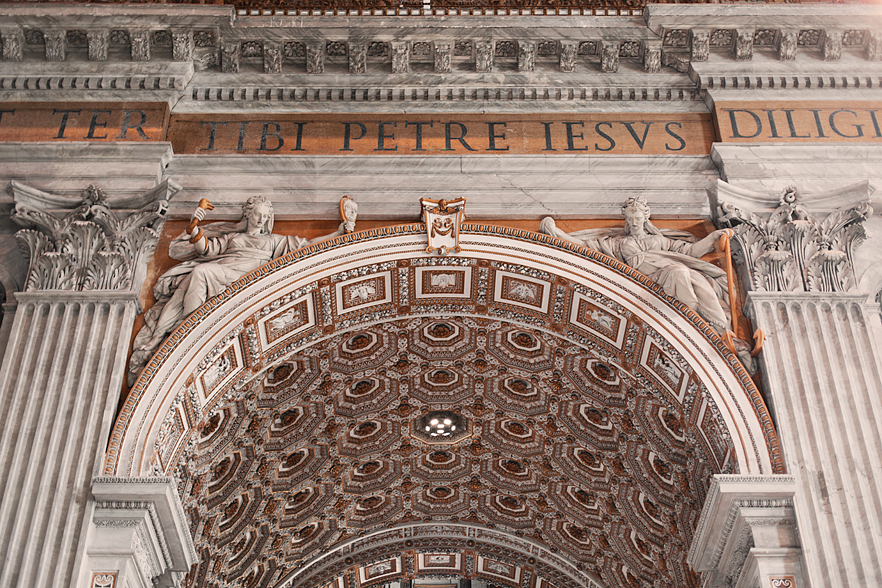 Inside St. Peter's Basilica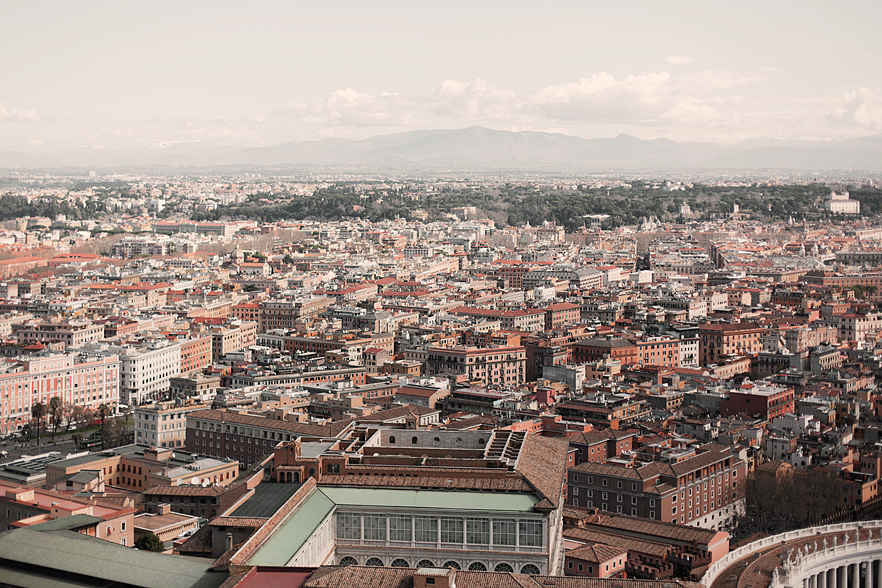 View from the top of St. Peter's Basilica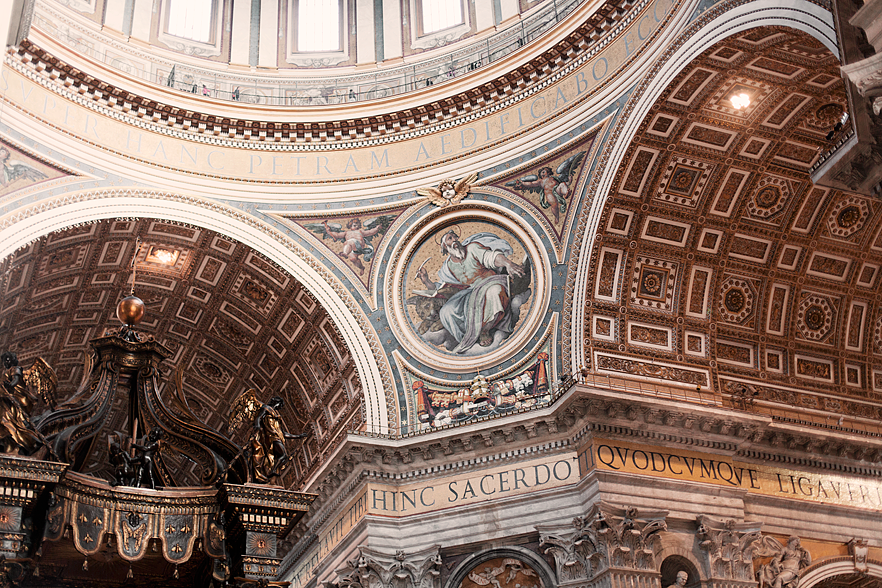 Inside St. Peter's Basilica, look at the humans in the dome to get a grip of the size