The days pass by so quick and now it's Thursday again so let's have another Travel Throwback!
Swedes have for some reason always loved travelling to Thailand during the winter months and my first time there was in 2006. I was ten years old at the time and we were three families travelling together and all had kids in about the same age which were great! I think we were there for about three weeks and I remember that as a homework from school I had to write a travel diary every day. I know that I still have the travel diary in a nostalgic box somewhere but couldn't find it while writing this post so just say that the memories a quite vague, but our photo albums have really helped!
We started our time in Thailand by staying at a hotel somewhere around Prachin Buri (no one in my travel company seems to remember exactly where) before going to the island Koh Chang and then we ended our Thailand adventure with some days in the capital Bangkok.
I remember that we visited a jungle with waterfalls, sat in the back of a truck without wearing seatbelts on the highway (hello safety!), got dressed up in traditional Thai clothes by some Thai women, almost flipped a boat over when everybody ran to the same side of the boat at the same time, rode on elephants (something I would never do again by the way!), and bought way to much junk in the shopping mall MBK in Bangkok, haha.
I actually had my own camera already then and here are some amazing photos I took with it during this trip, haha. The photos of me are probably taken by my mum though, I did not do the tripod thing back then 😉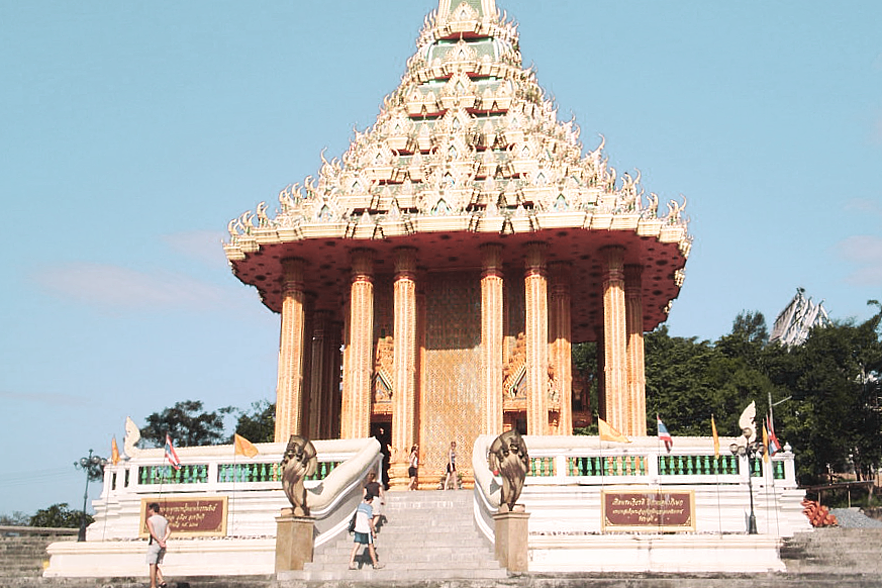 A temple I, unfortunately, have no idea where it is or what it's called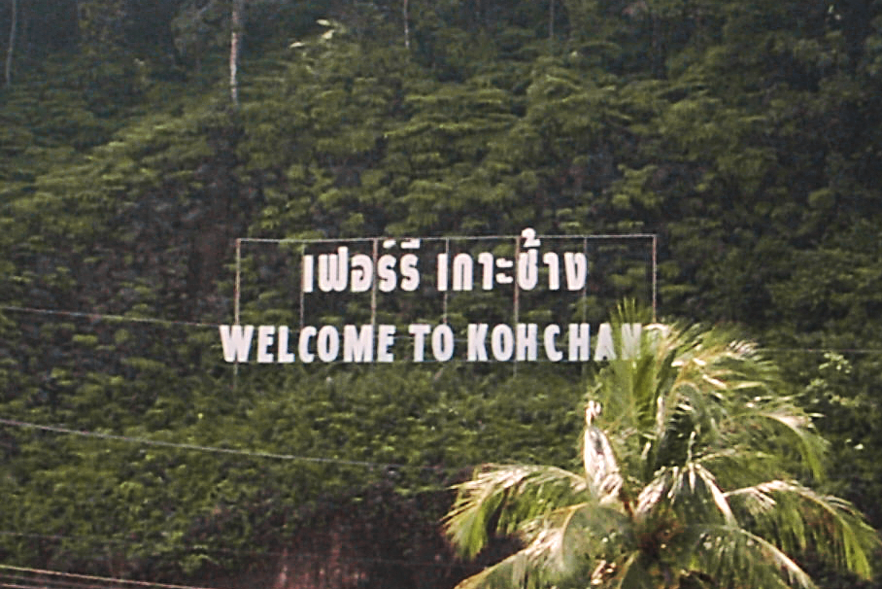 Sign welcoming us to the island Koh Chang
A Thai cutting down coconuts for us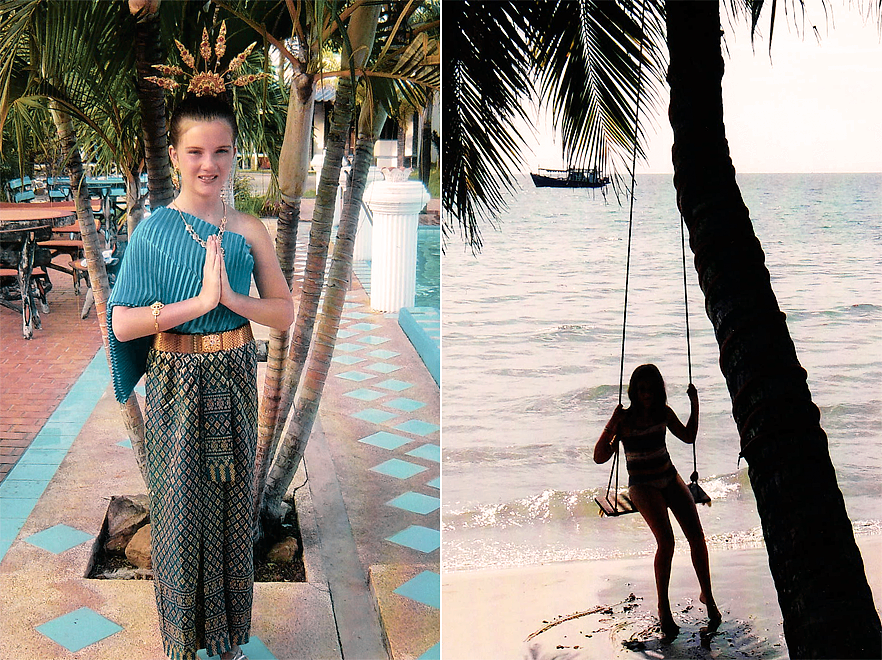 Me, dressed up traditional Thai clothes / Me at a beach, taking Instagram-worthy photos before Instagram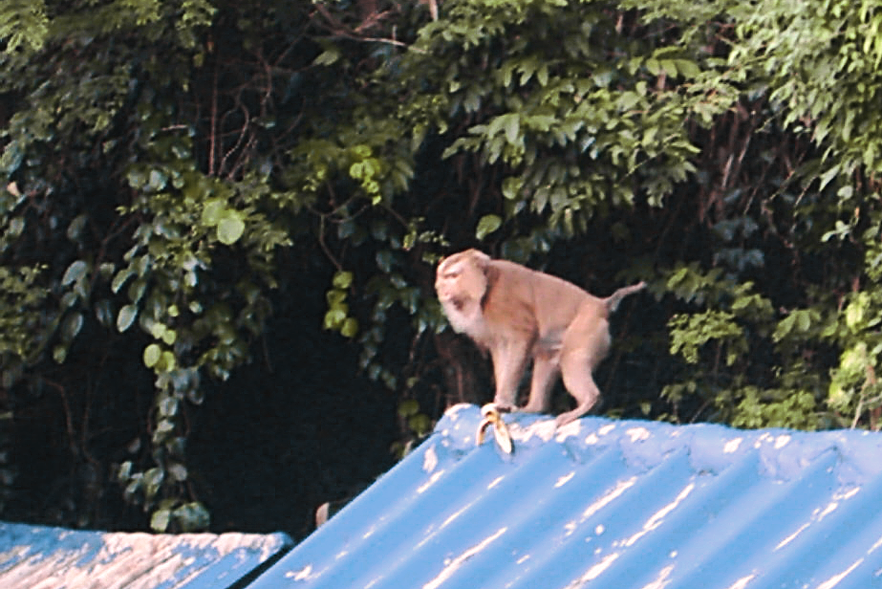 We had monkeys jumping around outside our balcony at our hotel in Koh Chang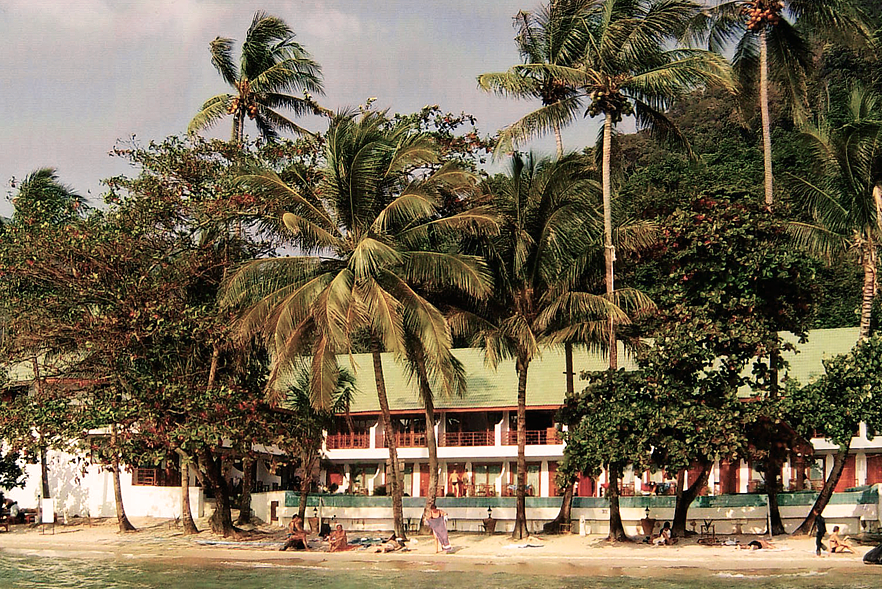 Our hotel in Koh Chang