In today's Travel Throwback Thursday I want to look back at my trip to Copenhagen in 2016.
To even understand this trip though, we have to look back even further to the summer of 2015 when I was one of the summer workers at the amusement park Gröna Lund in Stockholm. Gröna Lund had put up goals in customer satisfaction and sales that summer, and if we reached those goals all employees would receive a trip to the amusement park Tivoli in Copenhagen. As you probably already have figured out, we reached those goals and got to go on this trip!
A super early morning in April 2016, all Gröna Lund employees took a chartered train från Stockholm to Copenhagen to spend some hours on Tivoli before going home the same day. An intense 24 hours in other words with pretty much no sleep, very much train-time and some really fun rides at Tivoli with my "gang" who had worked at the same attractions as me the year prior. Such a fun trip!
This was my second time in Denmark and I haven't been back since which means that the only parts I've actually seen of Denmark are Legoland and Tivoli, haha! I've already promised myself that I'm going to change that in 2019 so if you have any suggestions on what I must see in Denmark besides amusement parks, please tell me! 🙂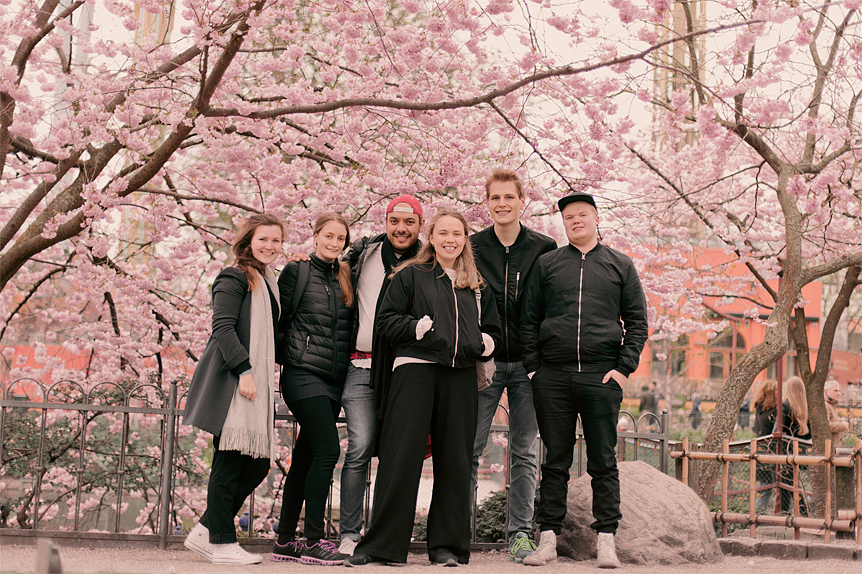 Part of my gang who was operating the attractions Fritt Fall and Vilda Musen at Gröna Lund 2015.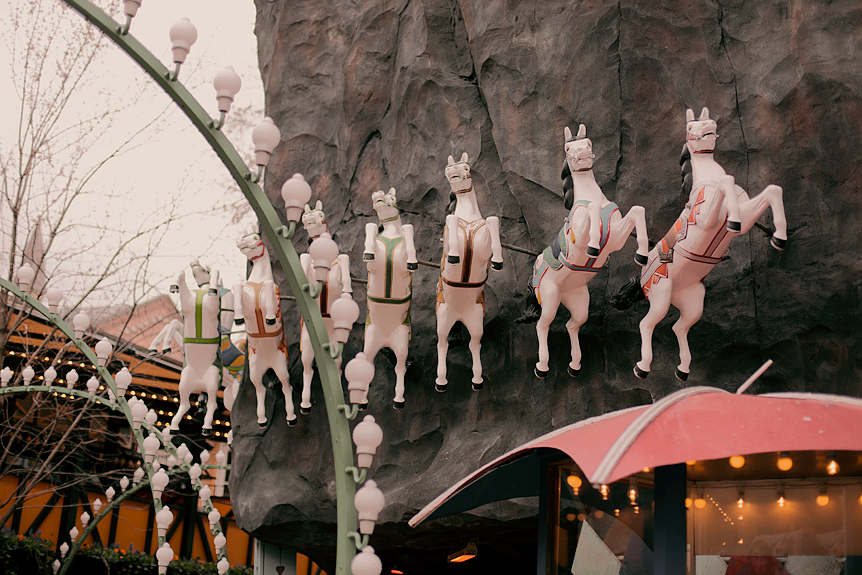 Tivoli has this very old and traditional amusement park vibe which I just adored.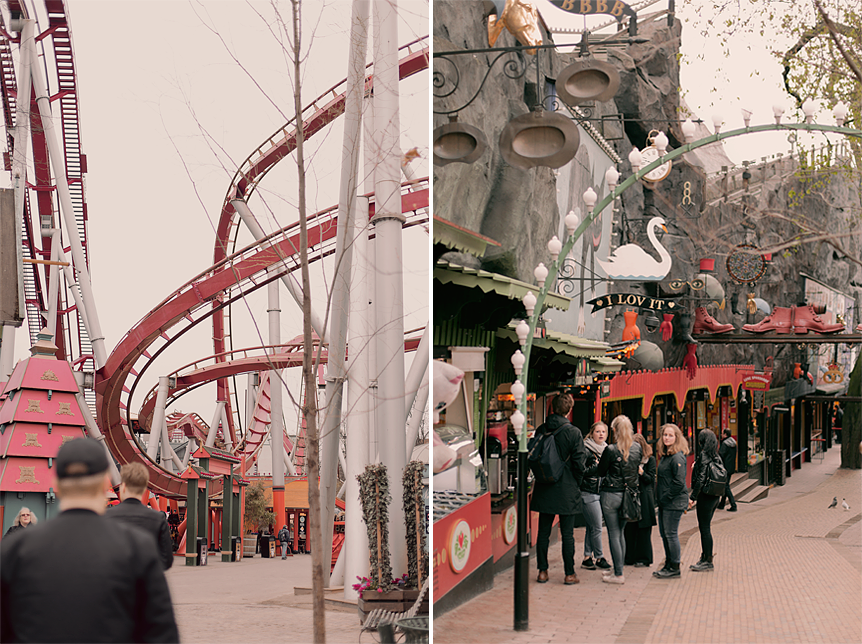 "The Demon" / A cute little shopping street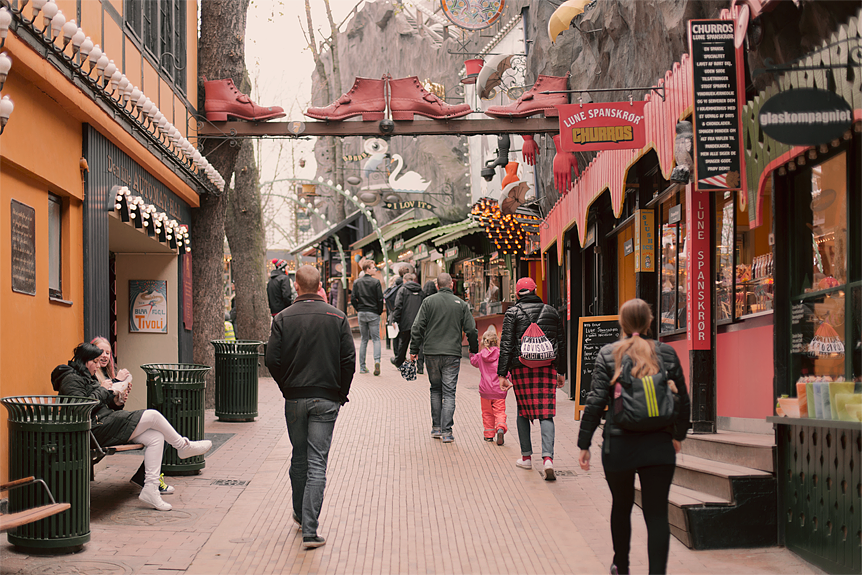 The same little shopping street again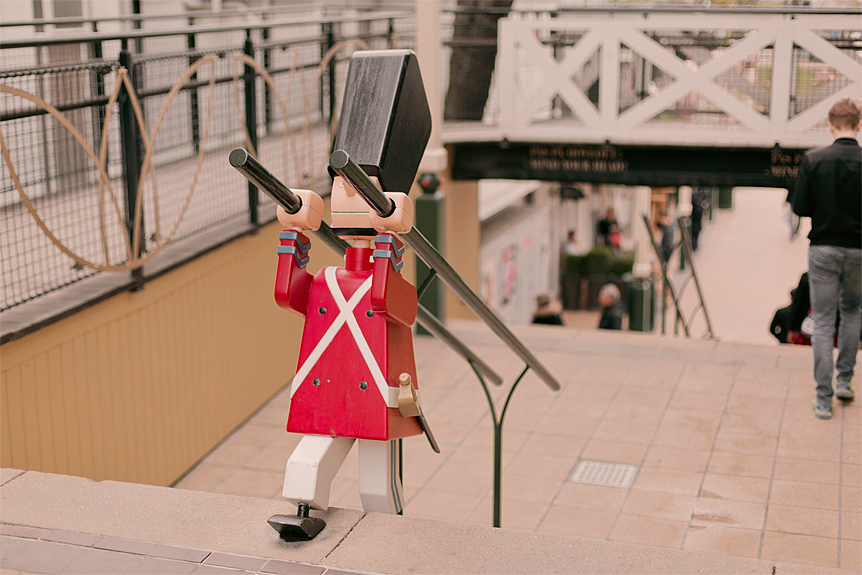 Just love little details!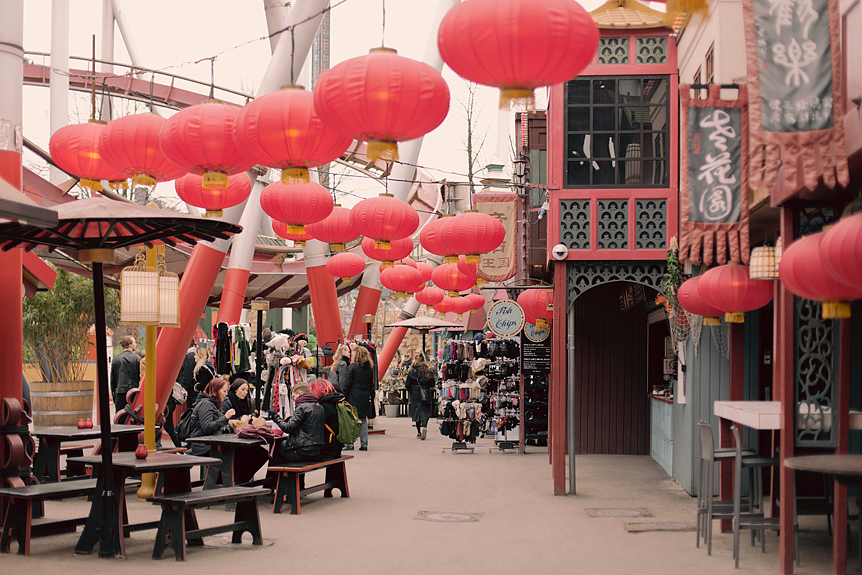 China Town or still at Tivoli? Nobody knows.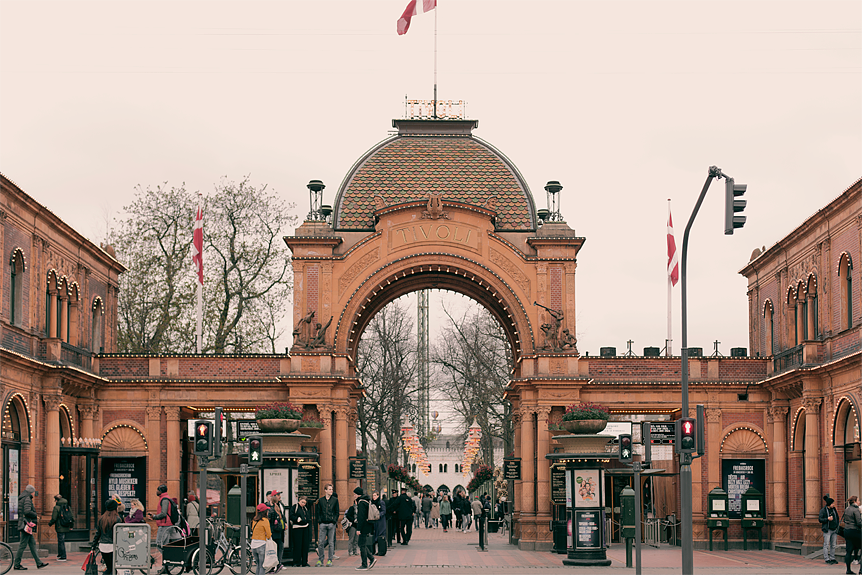 The classic view of the entrance to Tivoli