Just as about 20 000 Swedes do every year, I've celebrated one Christmas in Thailand.
The year was 2012, and I thought we could take a look at that trip in today's Travel Throwback Thursday! This was my second time in Thailand (read about my first time here) and this time I traveled to the island Koh Samet together with my family. We got there with a speedboat that dropped us off so far from the beach that we had to walk through the ocean, with suitcases and everything, to reach land and our hotel where my cousins family and our grandmother were waiting for us as a surprise. We ended up being a total of eleven people on this trip which made us quite a big travel party and as I mentioned before that has both cons and pros. Just say that ordering food every evening at the restaurants was a nightmare since we never were served at the same time and someone always ended up getting the wrong thing och someone else ended up with nothing at all, haha.
We spent most of this trip at Koh Samet, hanging on the beach, going on snorkeling trips, eating watermelon until we were exploding, getting massages, riding banana boats and drinking milkshakes to every meal. We celebrated both Christmas and New Years at Koh Samet and even though we brought some Swedish Christmas candy and drinks with us we did not quite get into that Christmas mood, haha. I hated New Years since I'm terrified of fireworks after a New Year-celebration when one firework exploded in my best friend's face (she was fine, just burnt one eyebrow off but it was still scary as hell!) and the Thais aren't really famous for their safety thinking and combine that with hundreds of drunk tourists all cramped at the same beach with fireworks going off everywhere and you're in my nightmare.
Oh well, I survived the New Year-celebration and then spent the first days of  2013 and the last days of this Thailand-trip with a couple of days in Bangkok where we went to the movies twice, once at a luxurious cinema where everyone got their own barcalounger/bed with pillows and blankets and one cinema with 4D with water splashing in the face and shaking chairs. We also went to Sea Life Bangkok Ocean World, Bangkok Butterfly Garden and spent way too many hours in the big shopping mall MBK.
Here are some photos from this trip!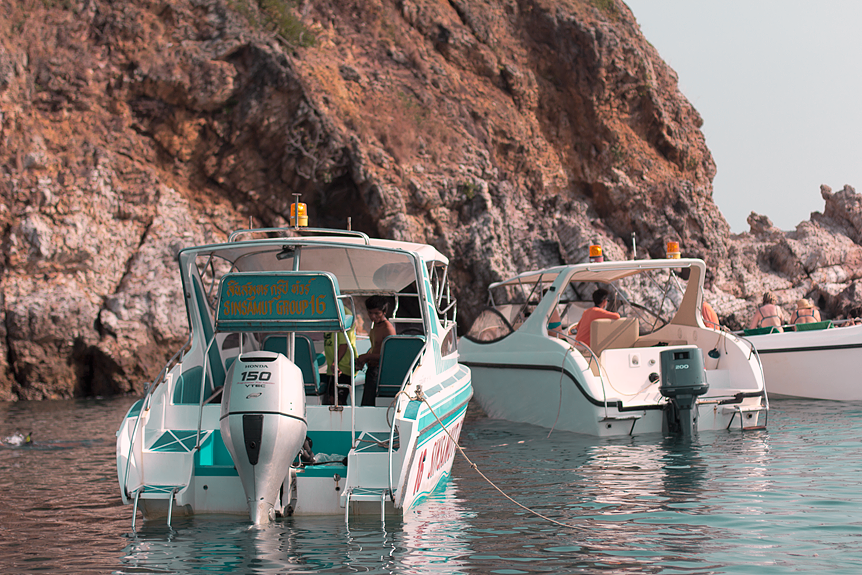 Snorkeling tour with speedboats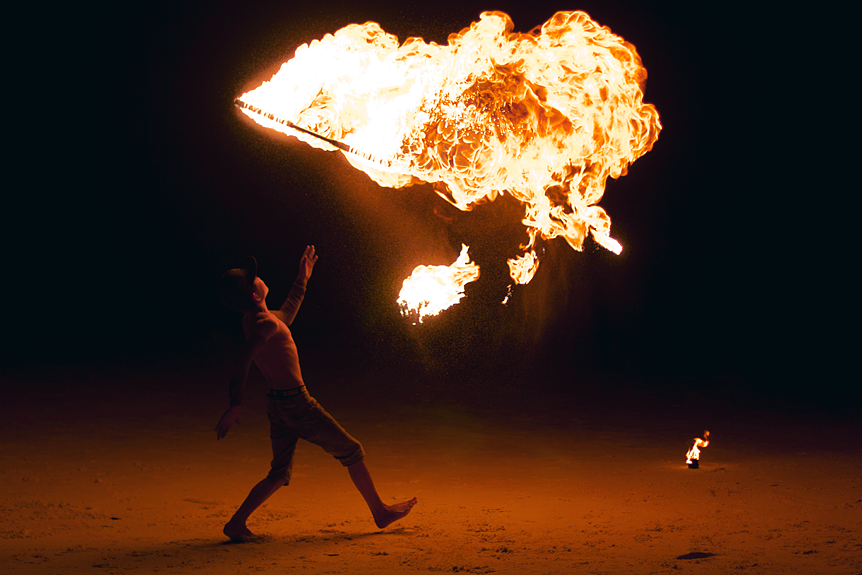 Fire shows at the beach pretty much every night
Me snorkeling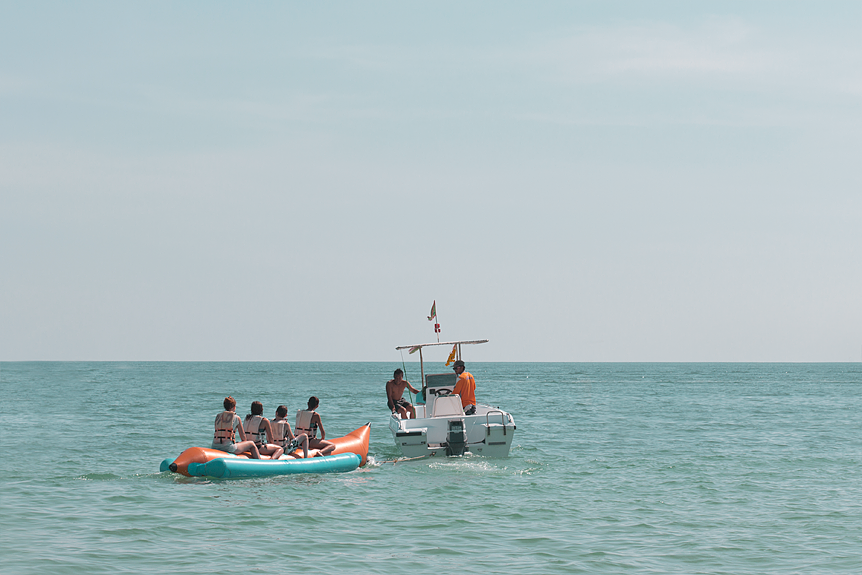 Banana boat with my brother and two of my cousins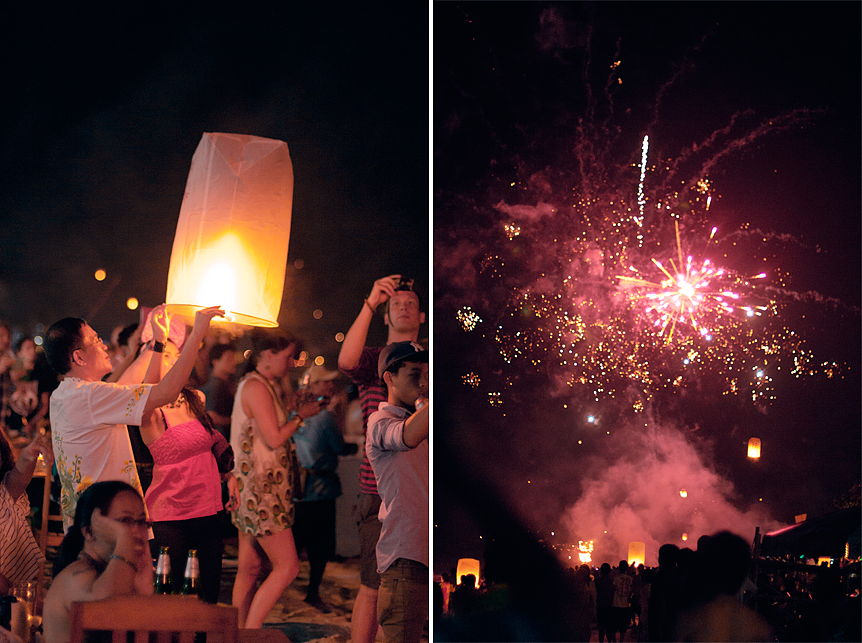 New Years – looks pretty, feels horrible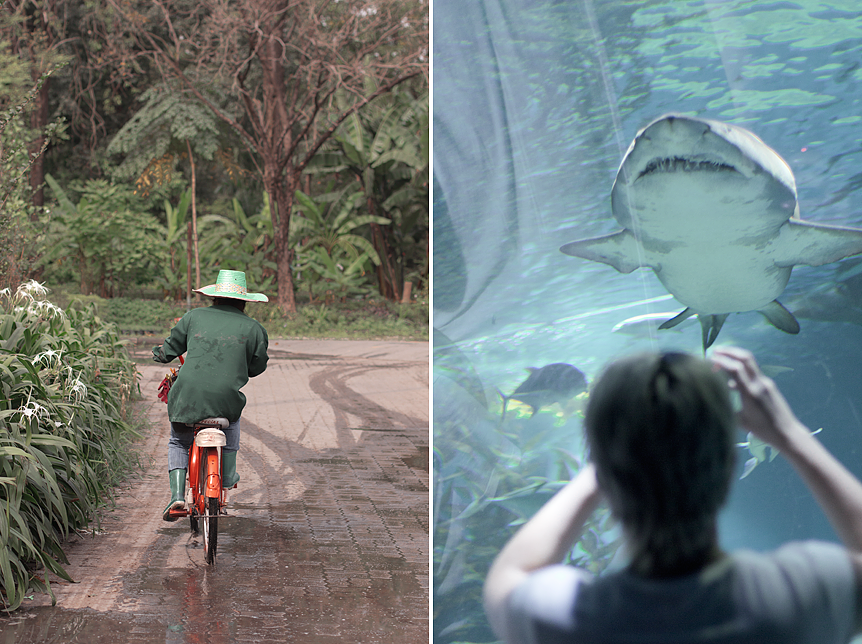 On our way to a Bangkok Butterfly Garden / Aquarium at Sea Life Bangkok Ocean World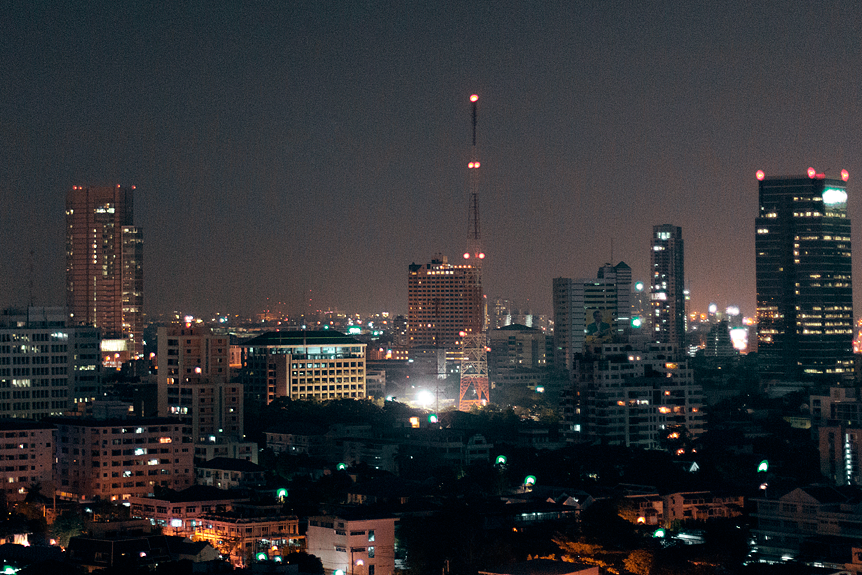 Bangkok by night