It's only two weeks left until Christmas and everywhere around me, people are freaking out on what to get their loved ones this year.
Can we all just stop with this sick need for consummation around Christmas? How much we love and appreciate the people around us are not measured in how much money we spend or on how many presents we buy, period.
In the same time, I know that people aren't going to stop giving Christmas presents anytime soon but can we all just agree to stop buying things that will end up in a closet somewhere gathering dust before next Christmas? I'm really happy that the Swedish trade association Svensk Handel decided that the "Gift of the Year" this year is the "Recycled Garment" since the gift of the year is supposed to reflect the society we live in that year here in Sweden. Isn't it wonderful that people are taking more and more responsibilities for environmental issues?
Most people know by now that travelling isn't good for the environment. Just a one-way ticket from Stockholm to Bangkok release more carbon dioxide per person than every person should release each year alone. Newly produced stuff is also bad for the environment for many reasons which makes it tricky giving sustainable gifts – but don't freak out since you just started to read this post!
The modern traveller cares about the environment, so here are 10 ideas on what to give the modern traveller for Christmas this year!
● ● ● ● ● ● ● ● ● ● ● ● ● ● ● ● ● ● ● ● ● ● ● ● ● ● ● ● ● ● ●
A Guided Tour
One thing most travelers have in common is that they love to explore new places, and I promise you that there are loads of things to explore in or around your hometown! Do some research and give your friend a guided tour of the best attractions in your area. Maybe visit a museum, hike the best nature trail or find the best spot for a sunset view.
Everybody should explore their hometown as a tourist once in a while.
Water Purifier
Most people know by now that plastic is a big problem in the world and we need to minimalise our use of plastic. One way to do that is to stop buying water bottles that we only use once and then throw away.
"But you can't drink the water everywhere" is a common used excuse for still buying those one time use water bottles, but either invest in a water purifier that works as a filtration system for the water or some water purifing pills you just add to the water and you can drink both tap water abroad and drink water from a lake without any problems. A water purifier is in other words a great gift for the modern traveler!
Vegan Grocery Bag Prenumeration
Most travellers get home at some point and have to buy food for their everyday life, so why not make that part of life easier by giving them a grocery bag prenumeration where they get a weekly grocery bag to their front door with inspiring recipes? Make that grocery bag vegan as well since a vegan diet is far better for the planet than a meat-based one.
A Staycation
You don't have to travel far to get into that vacation mode – sometimes it's enough to stay in your hometown at a hotel. We all know that travelling has a bad effect on the environment, especially travels by flight, but with a Staycation, you don't have to go anywhere.
A Donation to Charity
Let's face it, if your traveller friend can afford to travel they probably already have all their basic needs covered. Why not take this opportunity to think about the people in this world that don't have their basic things like water, food, warmth or education covered and donate your gift money to the ones in need instead.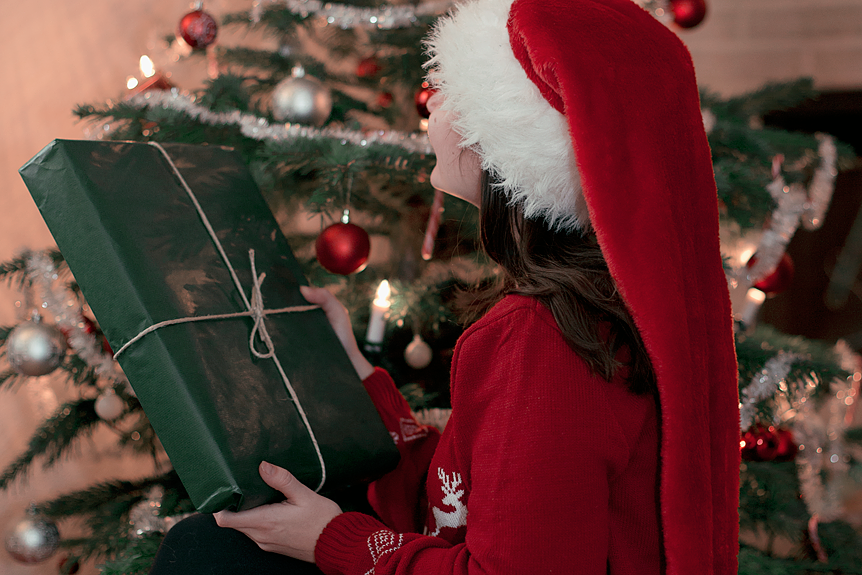 Yourself for an Hour or Two
Are you great on putting together IKEA furniture? Organizing messy closets? Cooking dinner? Give yourself and your talents as a gift this year!
A Climate Compensation
Do you know that your friend is going to travel anywhere special soon? Buy a climate compensation for the amount of carbon dioxide it takes to get there. Some aeroplane companies offer you to pay an extra fee for "green fuel" that is better for the environment, or you can donate money to a tree plantation or a solar energy provider.
An Outdoor Adventure
Go hiking, canoeing or camping. Zero climate impact and so much fun for an adventurer!
A Massage
Hands up if you ever said "I need a massage" after a long flight or road trip. A massage is always a good present for when a traveller get home (or reach their destination).
Something That's Really Wanted
There is nothing wrong with buying something newly produced once in a while, and if you know that there is a certain thing your friend have wanted for a long time and are going to use for a long time – go for it!
Are you going to give away any climate friendly gifts this year? 🙂