Now I finally have had the time to sit down and write about my last trip of 2018!
My boyfriends family lives in Hillared in western Sweden and we went there on December 21st to celebrate both Christmas and New Years and got home again January first. We were there for a total of 12 days and since many of the days looked pretty similar I thought we could bunch up a few of them and start looking at day 1 to 5.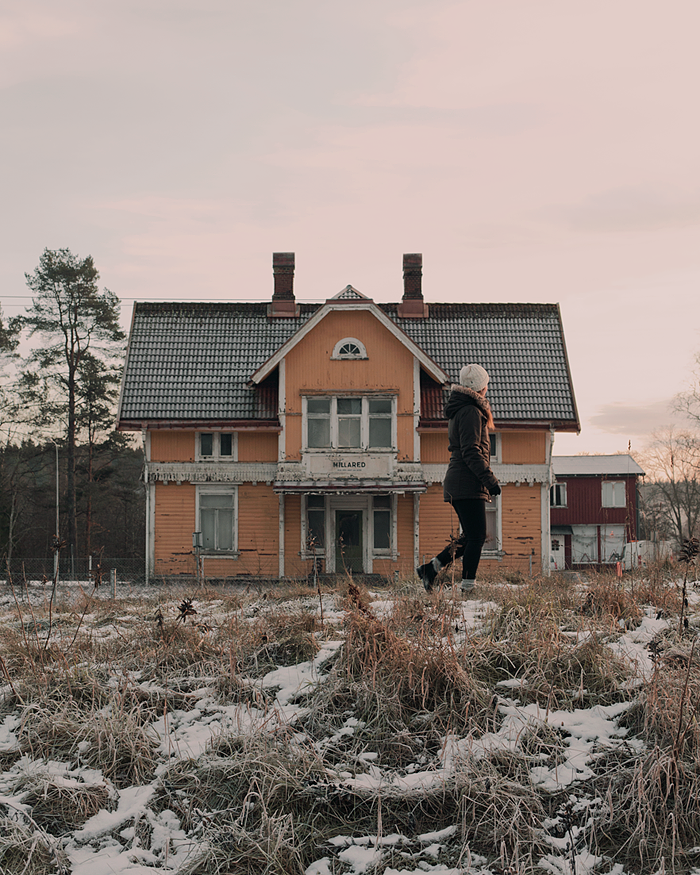 DAY 1-5
I always get so lazy with the camera when I visit places I've been before, and especially when the goal with the destination is to hang out with family/friends. I'm not even going to bother dividing these days up since the only "blog friendly"-photo I have is the one above from a walk when we passed Hillared's train station which hasn't been used in ages, haha.
Oh well, during these first 5 days of our trip we spent most of the time with my boyfriend's parents (who we lived with) just hanging out, watching movies, going on walks, playing games and those sort of things. We also hung out with some of my boyfriend's siblings at different locations and made quite a few trips to the biggest city nearby, Borås. We also celebrated a typical Swedish Christmas where everyone gathered and ate a lot of food. A great deal of quality time!