It feels like I haven't done one of these in ages, but it's Thursday so let's have a Travel Throwback on one of my previous travels!
In the year 2012, my family and I went on a cruise around the Arab Emirates and Oman and our first stop was Fujairah. I knew pretty much nothing about Fujairah more than it was one of the seven Arab Emirates and I think I was sort of expecting a place straight out of the movie Aladdin. All of the Arab Emirates has gone through a major development during the last couple of years (just google "Dubai 20 years ago" and you'll see) and Fujairah is no exception. There were places that looked like Agrabah, absolutely, but most of the city looked like a construction site with big skyscrapers rising from the ground everywhere.
Since we came to Fujairah with a cruise ship we did not stay in the city for more than a couple of hours. I'm not sure what alternatives we had on what to do (or if we even had any alternatives?) but the only thing we did was getting on a bus that took us to Lulu Hypermarket which offered super cheap shopping and then we went back to the ship again. So yeah, I'm not the person to go to if you wondering about what to see and what to do in Fujairah, haha!
Even though we did not do much I still have a bunch of photos from Fujairah (mainly taken through the window of the bus, haha) and here are some of the not-so-crappy-ones!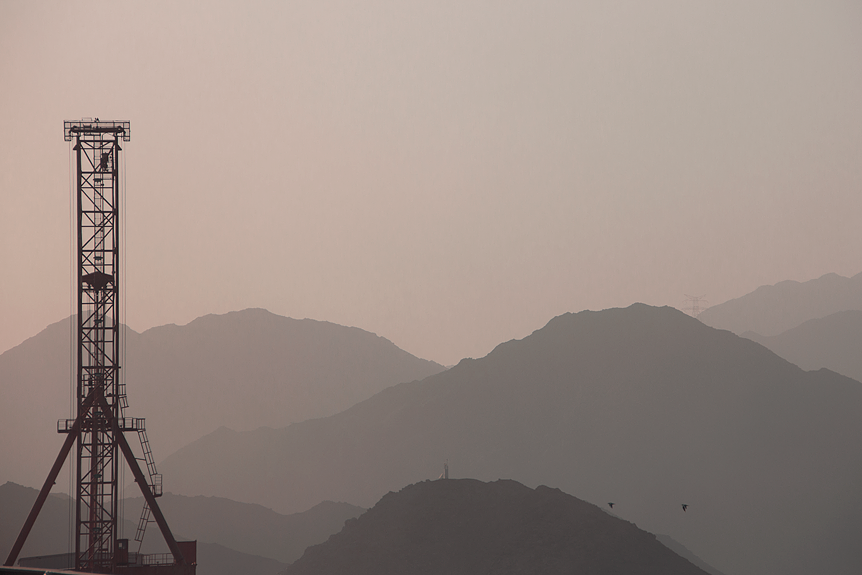 Mountains seen from our balcony on the ship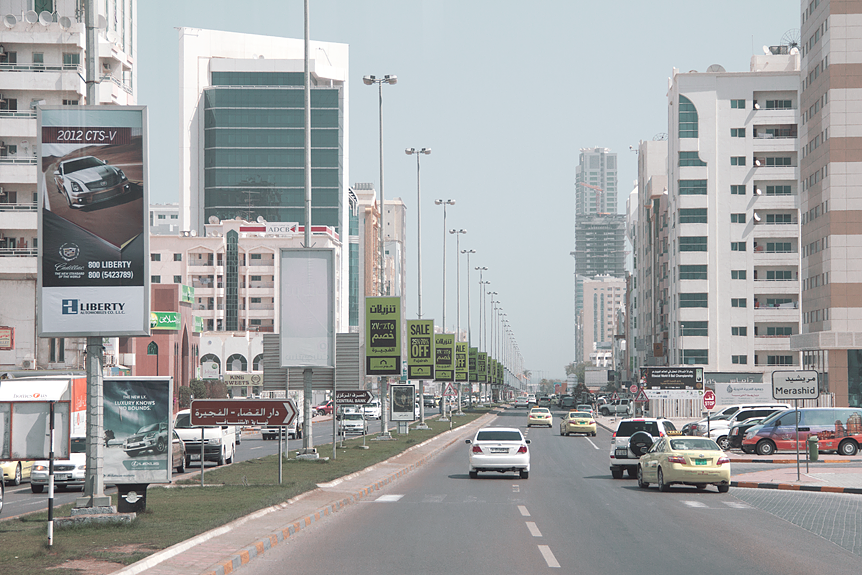 Skyscrapers, skyscrapers everywhere!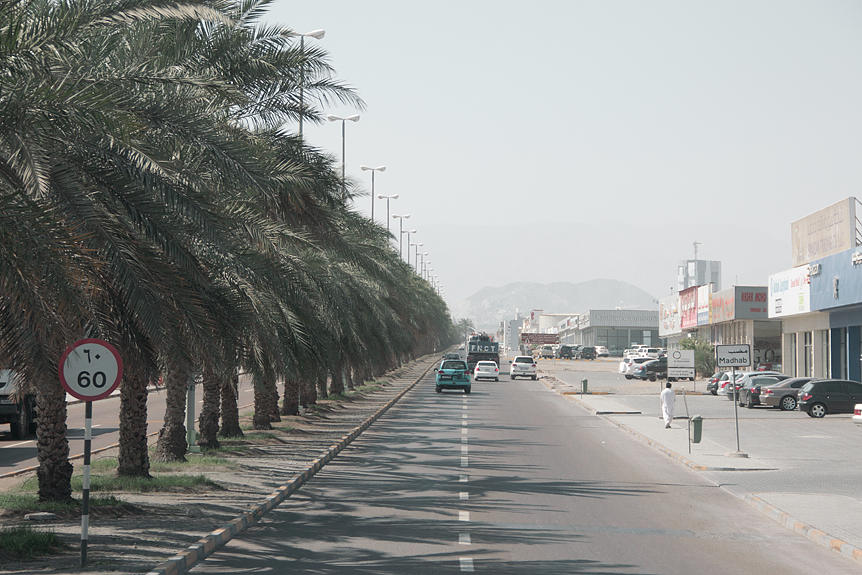 I apperantly found the road fun to photograph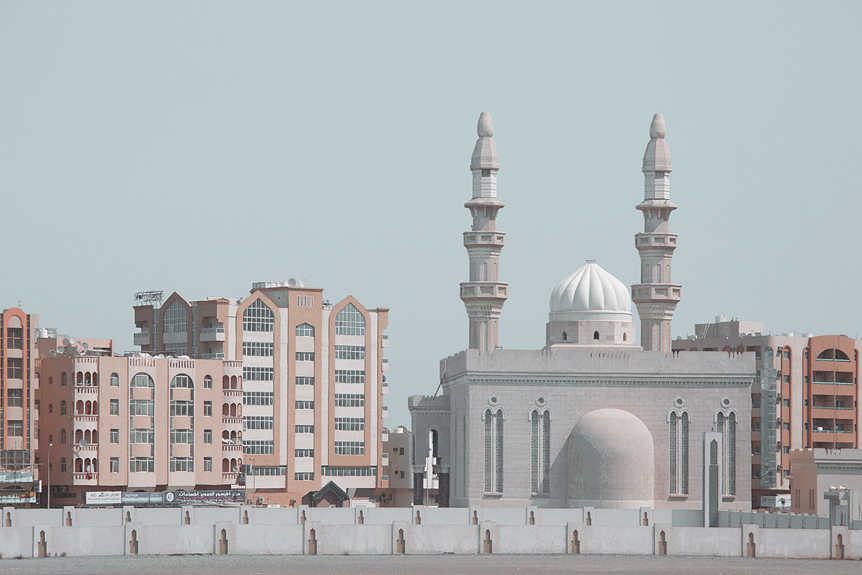 A little less modern, a little more Agrabah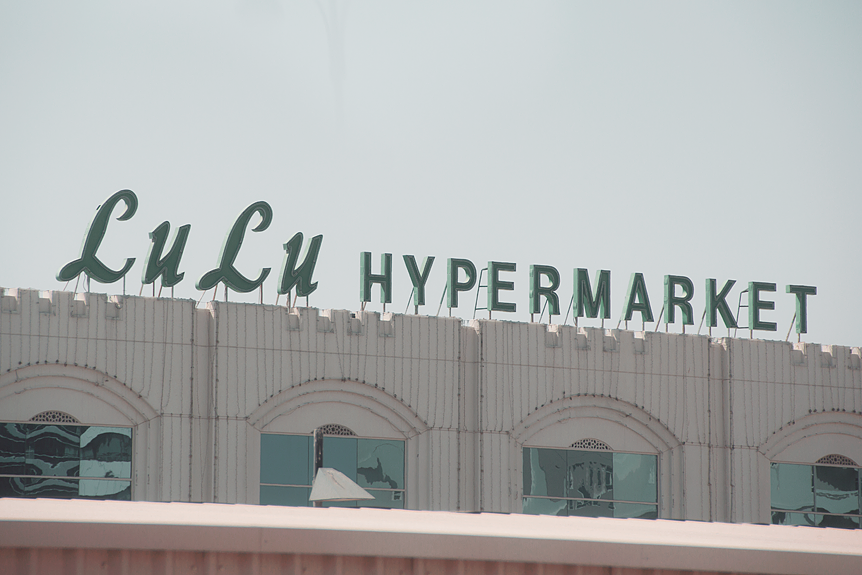 Lulu Hypermarket, the place I bought a shirt for 1€
What is this? Another photo of the road?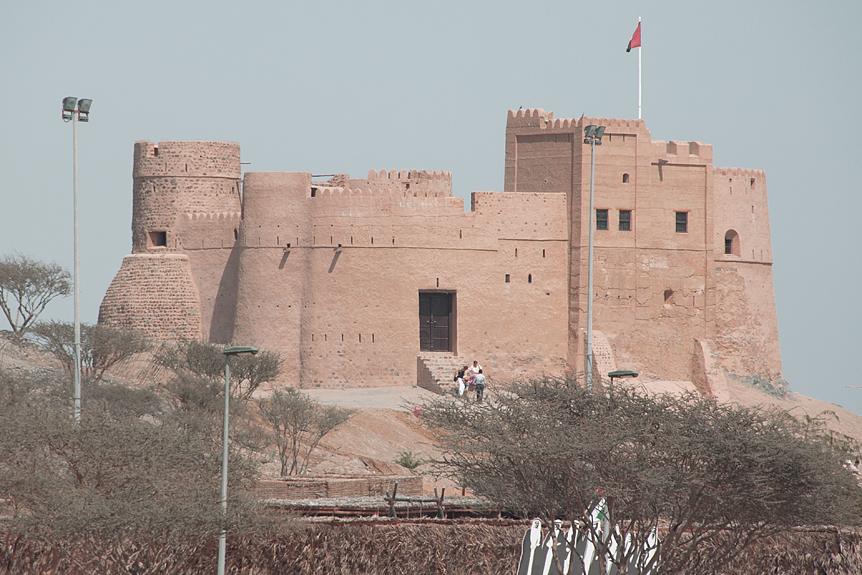 Fujairah Fort, the oldest castle in the country. How come we never visited this? Haha!
Construction work, this is what most of the city looked like in 2012. I wonder how it looks now?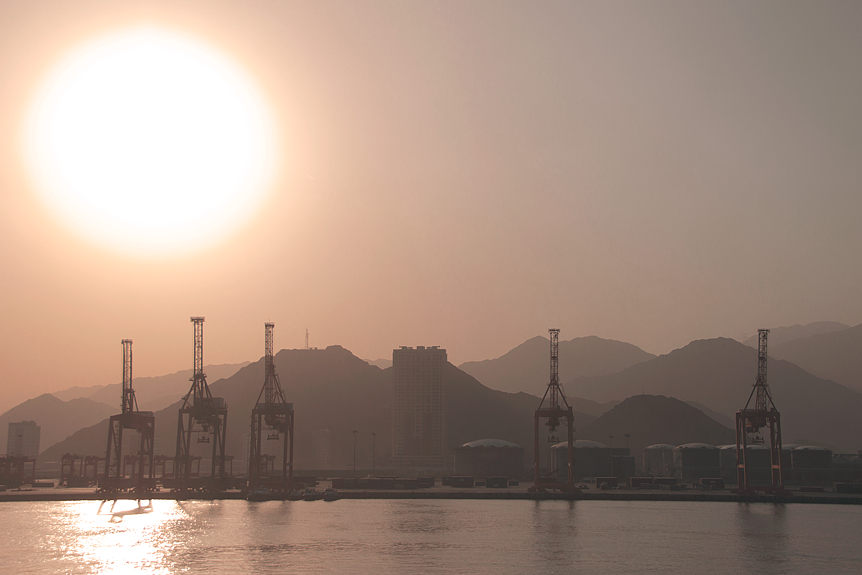 View from our balcony again as we left Fujairah