During our day trip to Gothenburg, we had breakfast at the restaurant Kafé Magasinet.
I actually found this place on Instagram over a year ago and have wanted to go there ever since. Why? Because the interior just looked so amazing! If you've read my travel diary from this day you already know that we walked quite a bit to get there, but it was just as I imagined so it was totally worth it.
We got there just after 11 (and just missed their breakfast serving!) and we were actually surprised that the place wasn't crowded since it was a Sunday. Great for me since I was able to walk around and take a couple of photos, haha. I had a chevré bagel and a carrot cake and was really pleased with our visit to this super cozy environment. I could totally see myself as a regualur here if I lived in Gothenburg.
Read more from Hillared – Borås – Ullared – Gothenburg
Travel Diary Day 1-5 – Travel Diary Day 6-9 – Travel Diary Day 10 – Travel Diary Day 11-12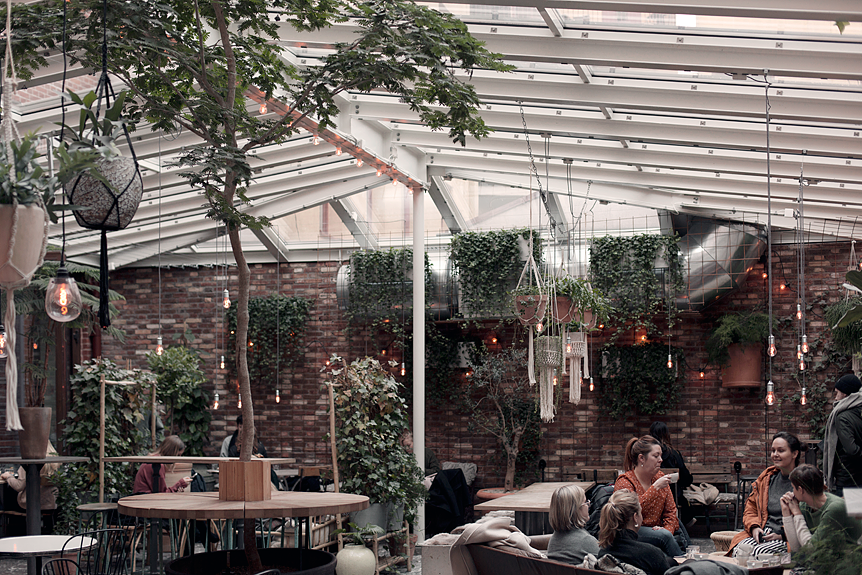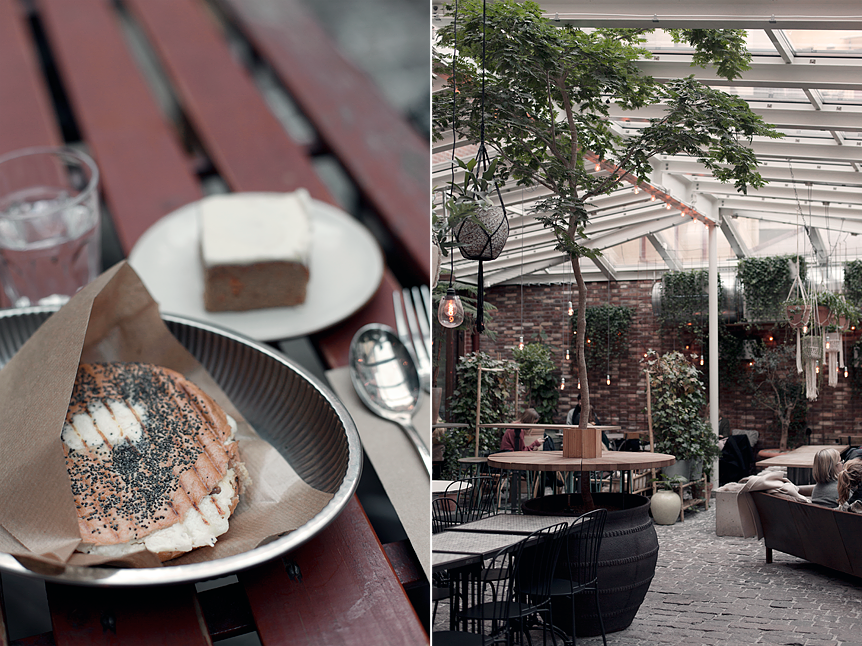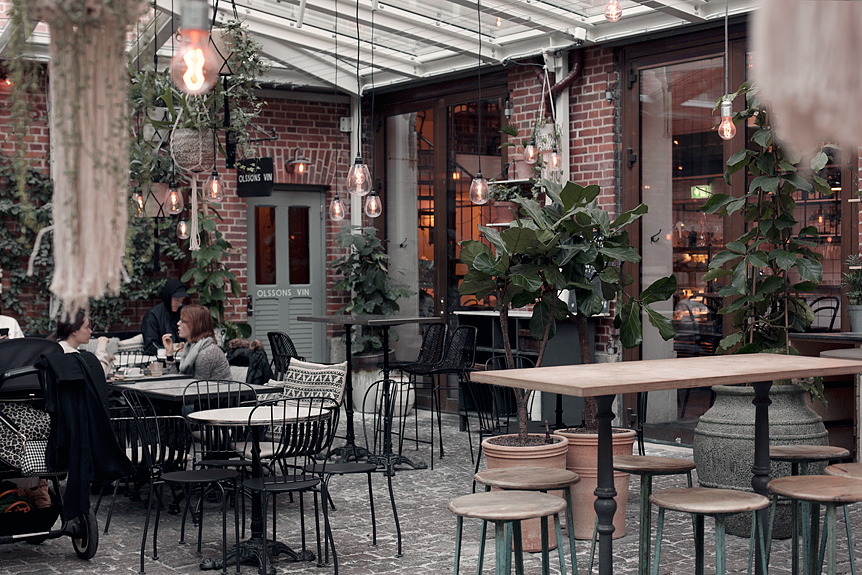 Quick facts about Kafé Magasinet
Name: Kafé Magasinet
Menu: They serve breakfast until 11:00 every day and pizza in the afternoon. Bagels, salads and classic "Swedish Fika" is always on the menu.
Location: Tredje Långgatan 9, 413 03 Göteborg
Opening hours: Monday-Thursday: 07:00-00:00, Friday: 07:00-02:00, Saturday: 09:00-02:00 & Sunday 09:00-00:00
Other: Main part of the menu is fairtrade and organic.
My rating:
Food: ★★★★★/★★★★★
Interior: ★★★★★/★★★★★
Service: ★★★★★/★★★★★