I'm spending this rainy Thursday with looking back at photos from my second time in Egypt.
In March 2010 I traveled with my family to one of the most popular tourist destinations in Egypt: Sharm el Sheik. This was less than a year before the Arabic Spring started and I have no idea how it is in Egypt right now, but back then we mostly stayed at the hotel or took organized group trips since roaming around freely felt unsafe – but do not think we were scared the whole time, it was quite the opposite. Their tourist industry felt really safe and we lived happily like typical charter tourists and stayed with our guides.
We took one day trip to the desert where we rode camels and stayed at a Bedouin camp which is still something I think about often since it was such a cool experience. Their tents were in the middle of nowhere and I've never been that far away from light pollution before and when it got dark I was just mesmerized. SO MANY STARS! The camel ride is also a dear memory of mine since my dad began to have a hatred for camels after he hurt himself quite badly during the ride and I have given him camel related-things ever since #worldsgreatestdaughter
No, but really, my dad's the best. He voluntarily joined me on an 8-hour long bus ride to Cairo during this trip just because I wanted to see the pyramids. We had seen them when we were in Egypt the first time, but since I was only 8 years at the time I had very few memories of them and wanted to experience them again. Said and done, my dad and I rode the bus for 8 hours, spent the day in Cairo, and then spent 8 more hours in the bus to get back to Sharm el Sheik – while my mother and brother hanged at the pool all day.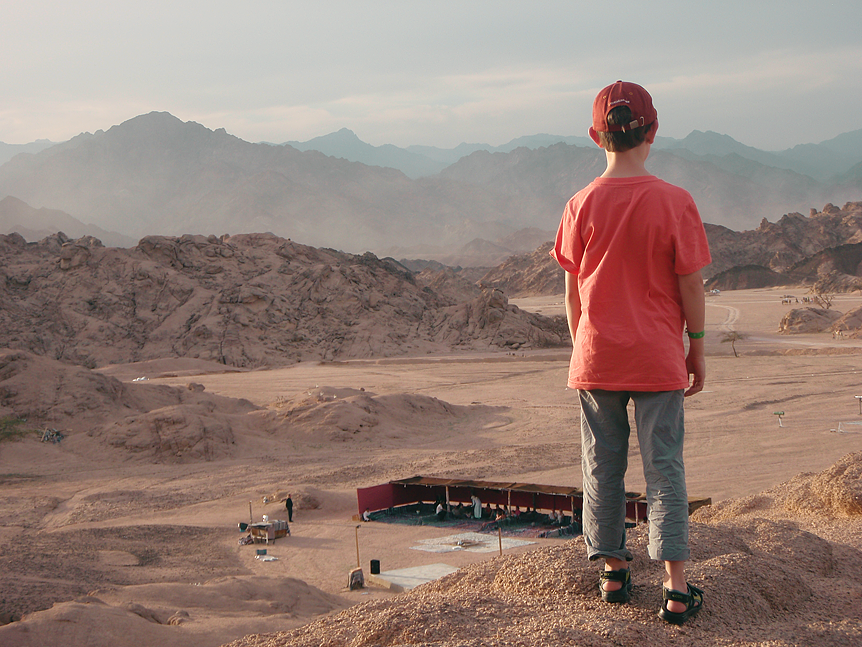 My brother in front of the Bedouin camp.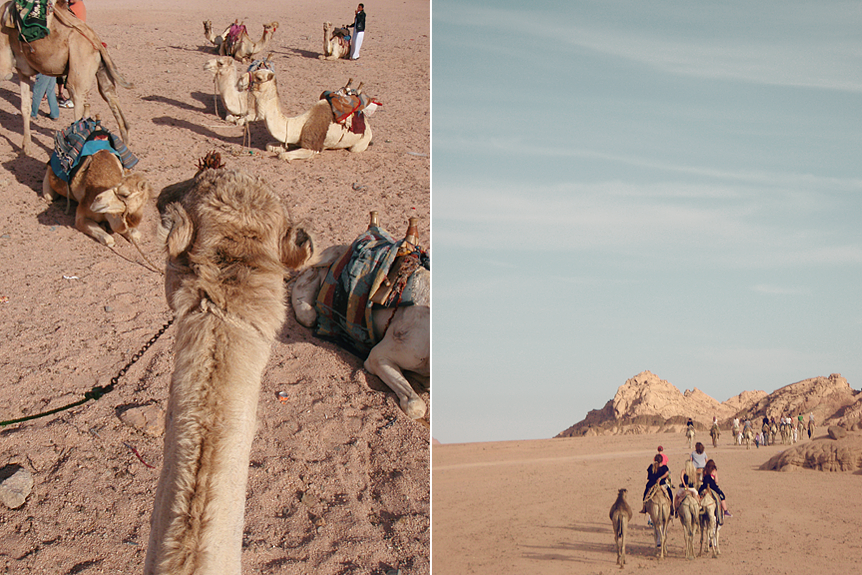 The famous camel ride!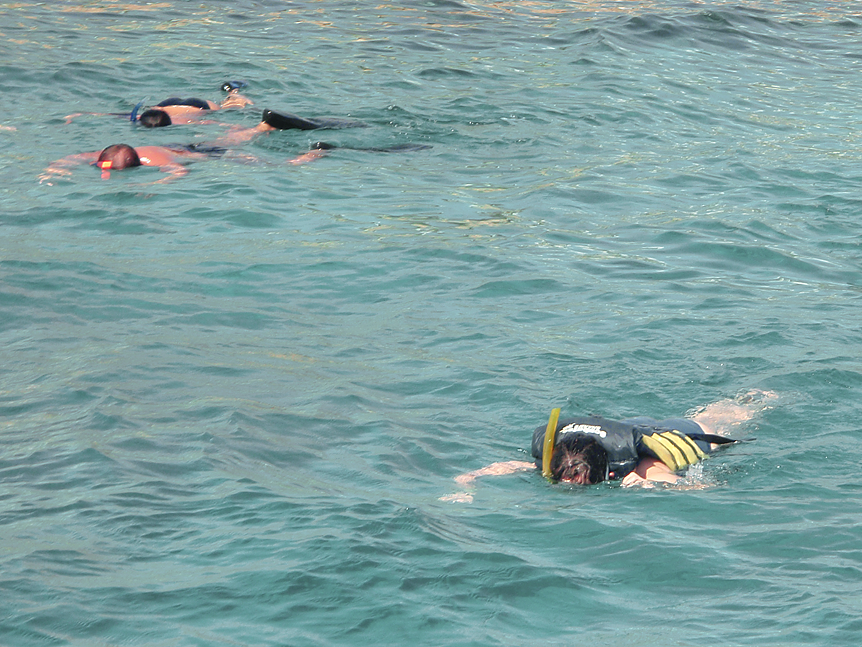 You can't visit Egypt without going snorkling.
Dad's finger in the corner and my failed attempt at a "cool" holding-the-pyramids-photo. Just love this one.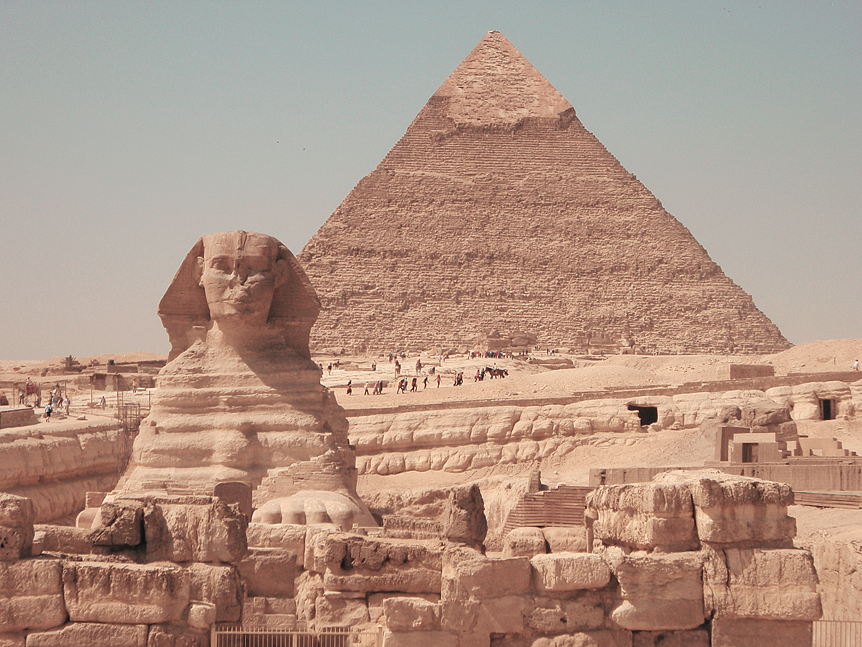 One of the pyramids and the Sphinx.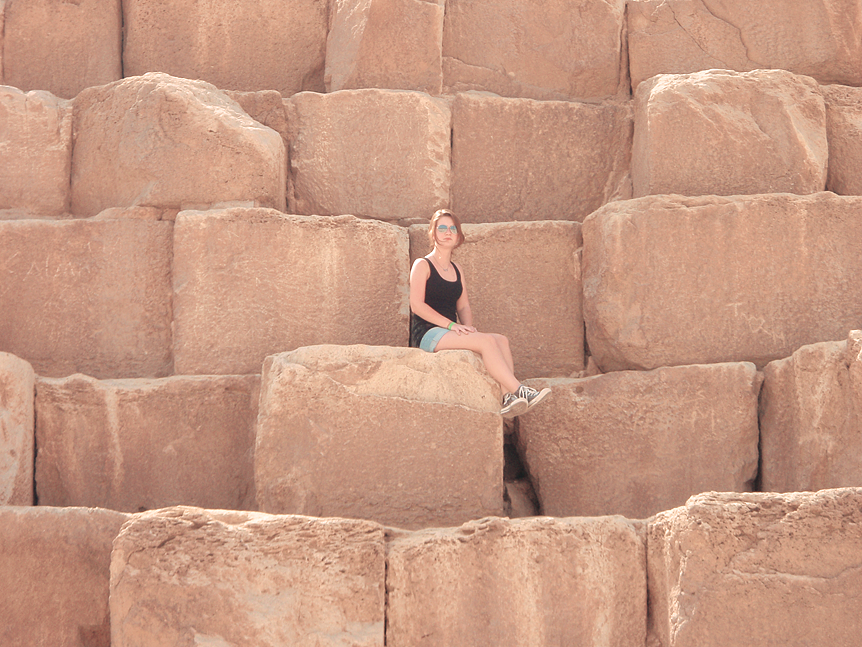 Just casually sitting on an almost 4000-year-old pyramid (again!), no biggie.