When we got back from the cabin we had one more day to spend in Boden.
We started the day by going to my cousin's house because I was going to do a sibling photo shoot with her two kids. Yes, the little guy I did my first smash the cake photo shoot with last year has got a little sister!
Kids are never easy to photograph, especially when there's two of them, haha. We photographed for about 20 minutes, had a break and then did 20 minutes more before both of them were too tired to function and we said goodbye so they could have a nap and we went back to grandma's house.
We had waffles for lunch and then my brother and I decided to go out and explore. We have been in Boden more times than I can count but there are still so many places in this military city I haven't been to yet. We found a really cool bridge which I obviously had to stop and photograph at.
After our walk, we mainly just hanged out with our grandmother and prepared for our train ride back home. We took the night train back just as we had on our way up and I'm certain I'll continue taking the train to Boden from now on.
I have no more photos from this day, but I thought I'll end this post with a drone photo I took the evening before when we just had come back into the city after hanging out in the woods all weekend. I was a little bit concerned that I wasn't going to get to share this photo since Boden has so many military buildings you aren't allowed to photograph but I got my permit last week so we all can enjoy this beautiful view of Boden as the sun was setting.
I'm never going to stop enjoying pink skies ❤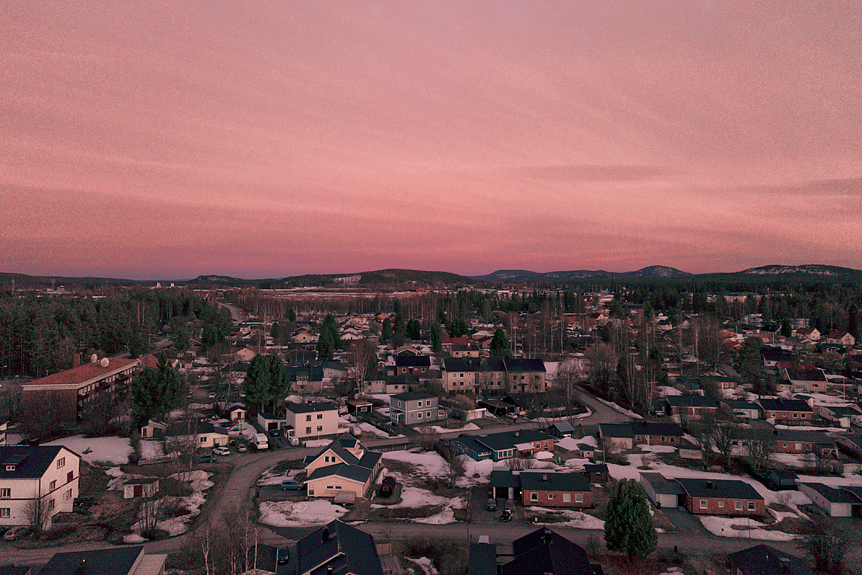 Read more from Boden
Travel Diary Day 1 – Travel Diary Day 2-4