Post sponsored by IAMRUNBOX
Today I'm going to share my thoughts about my new travel companion, the Spin Bag!
When I started this blog I made a category called "Reviews: Products" and this is actually the first time I publish something in that category. I get new stuff quite rarely since I don't like the consummation society we live in where everyone buys new stuff all the time and then throw them away 6 months later.
When I get something newly produced I want it to be in good quality and be something I can use for the upcoming years. That's why I'm proud to say hello to my new traveling companion that hopefully will join me on many adventures to come – IAMRUNBOX's latest backpack, the Spin Bag.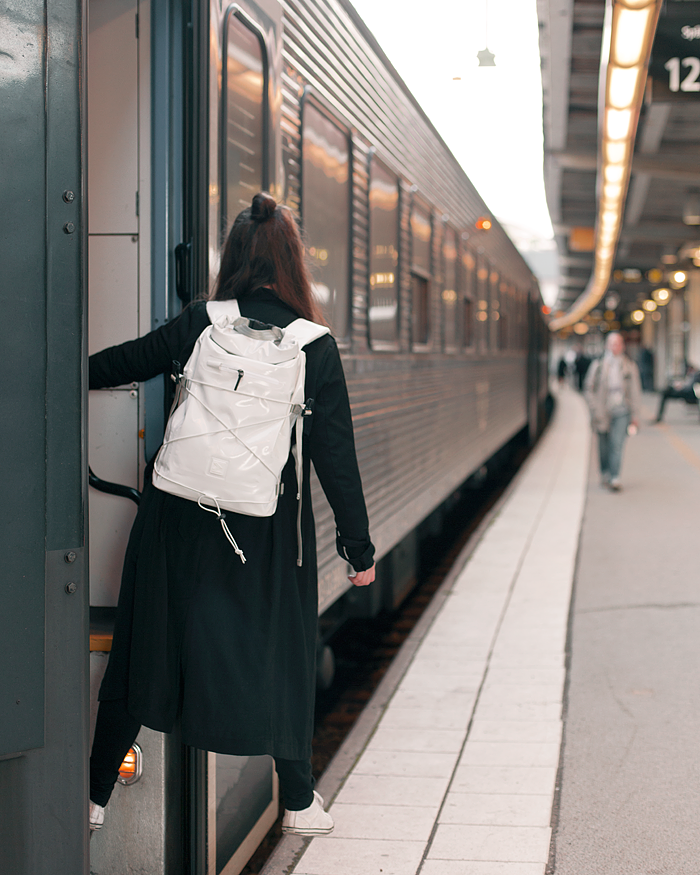 I really like the design of this bag, it works so well both in the city and in the forest which means that I can use the same bag for many purposes. IAMRUNBOX's motto is "City born – made for motion" and I really think it shows in the Spin Bag. The bag is durable, waterproof and has so many features which make it possible to adjust the bag for your own purposes. There's a compartment inside the bag which fits a 15″ computer and small compartment to organize your stuff neatly. There's also a waistband which is great for hikes, but the waistband is removable which makes the bag more suitable for the city. I also like the string system on the back which is perfect to hang a jacket on when it gets a little bit to warm to wear it.
The only thing that bugs me about the Spin Bag is the fact that you have to roll the bag when you want to open or close it which is not as convenient as a zipper. But in the same time, that specific feature will save all of my stuff from water damage if I fall into a river somewhere (which is possible with my bad balance, haha) so that's something I'll just have to get used to.
They have just started to sell the Spin Bag and if you're interested in getting your own I've hooked you up with a 15% discount if you use the code "AMANDA15" at checkout. Read more about the bag here.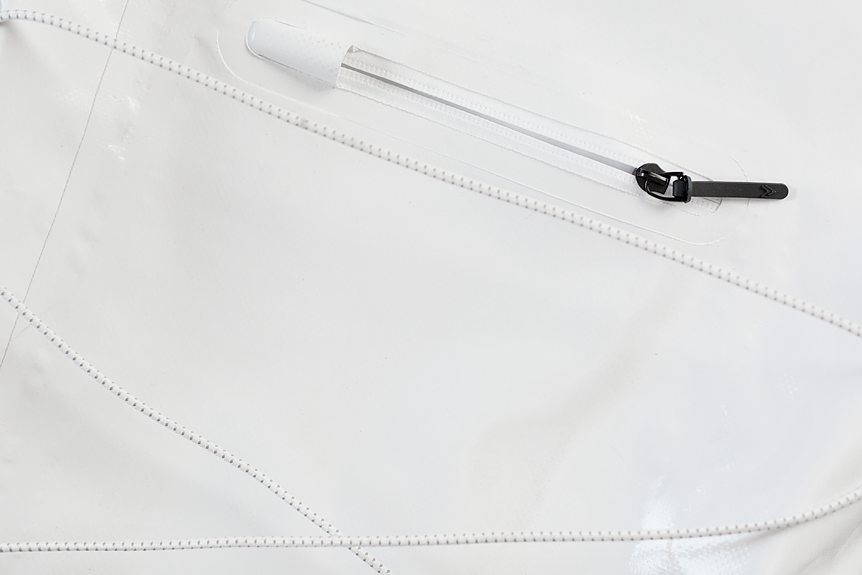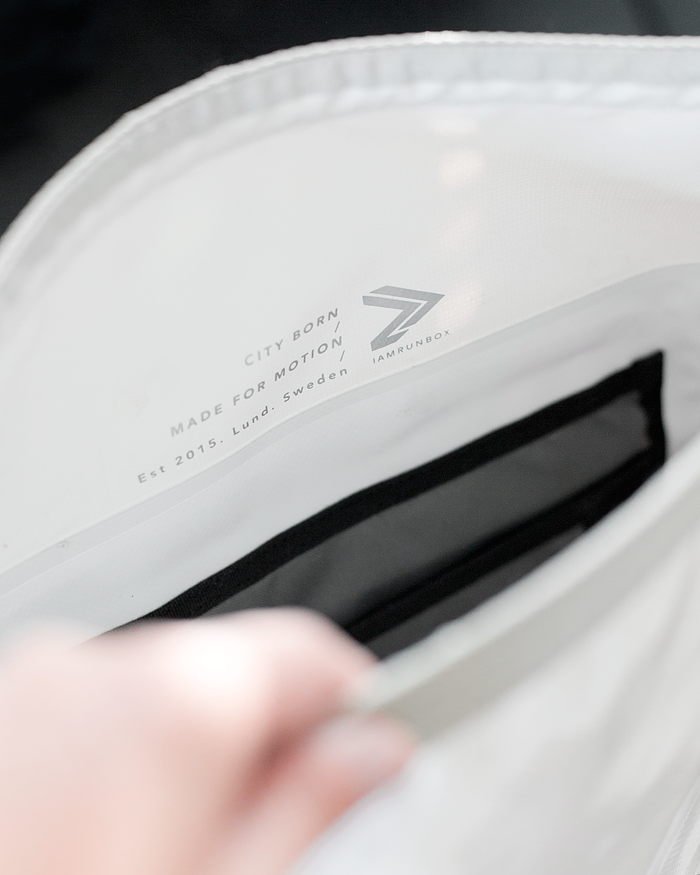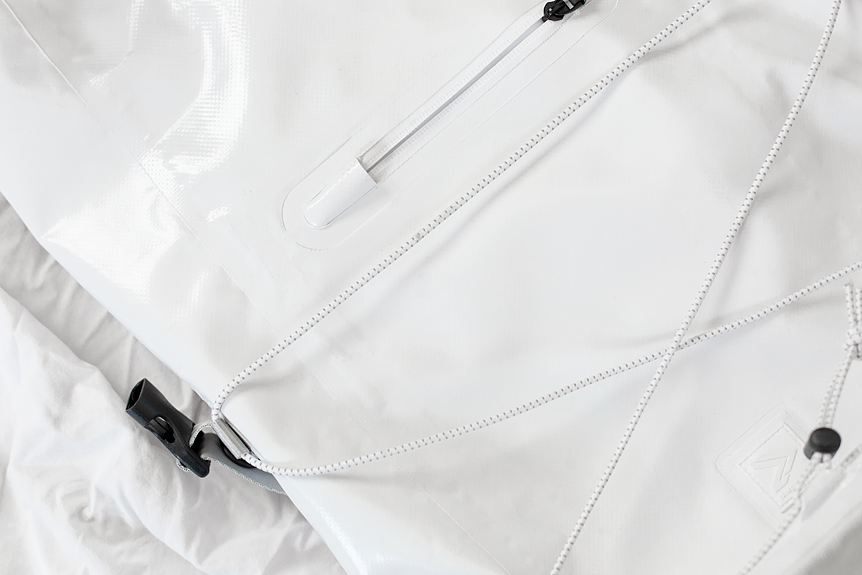 Quick facts about the Spin Bag

Name: Spin Bag
Producer: IAMRUNBOX
Colors: Black, grey or white
Height: 400mm
Width: 290mm
Depth: 150mm
Weight: 700g
Volume: 18L
Special features: Waterproof, 15″ laptop compartment inside and hidden pockets in padded back panel
Suitable for: the Anthropologist, the Archaeologist, the Organised Mass Tourist, the Explorer, the Independent Mass Tourist, the Drifter, the Escapist, the Sport Tourist, and the Educational Tourist (click here to read more about the different traveler types)