Exactly one week ago, I took a day trip to Vaxholm together with my boyfriend and our puppy Stina.
Vaxholm is an island in the archipelago which is about an hour away from Stockholm. We got there by bus from the subway station Danderyds sjukhus but it's possible to travel there by boat as well. We didn't take the boat since Stina hadn't been on one before and we didn't want her first time to be so long if she would get seasick or something.
Her first boat ride was instead about five minutes because the first thing we did when we reached Vaxholm was to jump on the ferry to Vaxholm fortress which cost 50 SEK per person.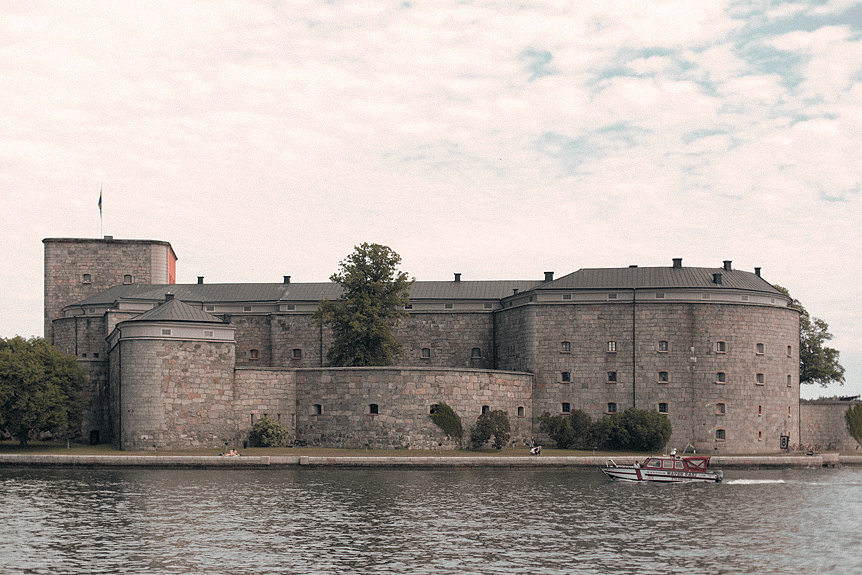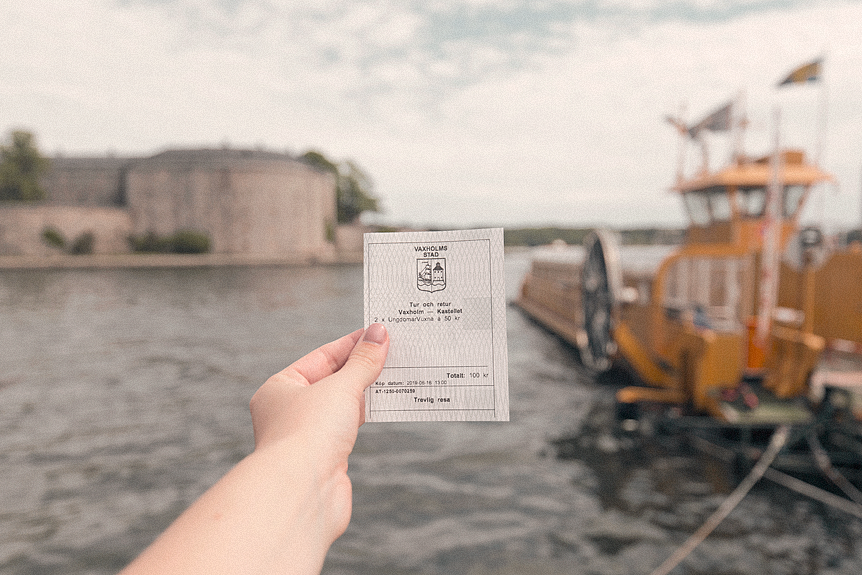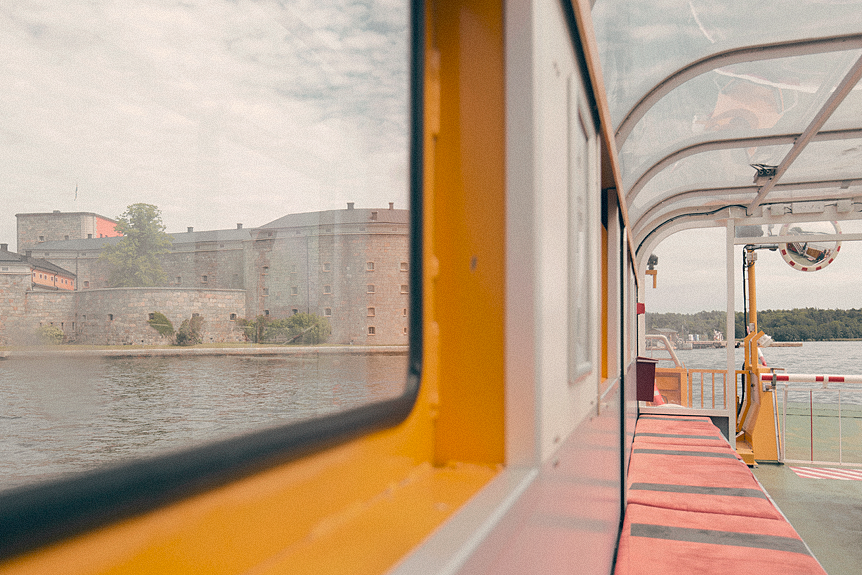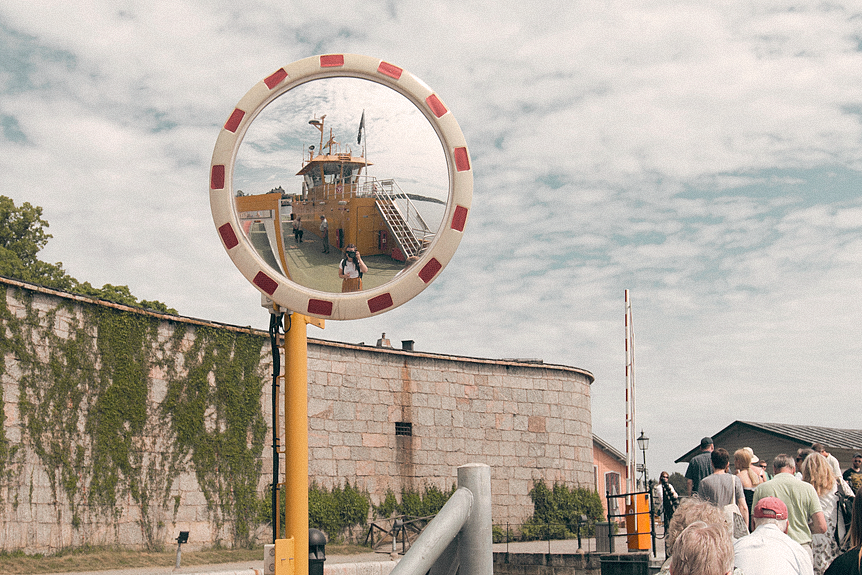 Vaxholm fortress is placed on its own island and has been an important part of the defense of Stockholm through history. Today is the fortress a museum and a Bed & Breakfast, haha. We took a stroll around the island and explored all of the pretty buildings.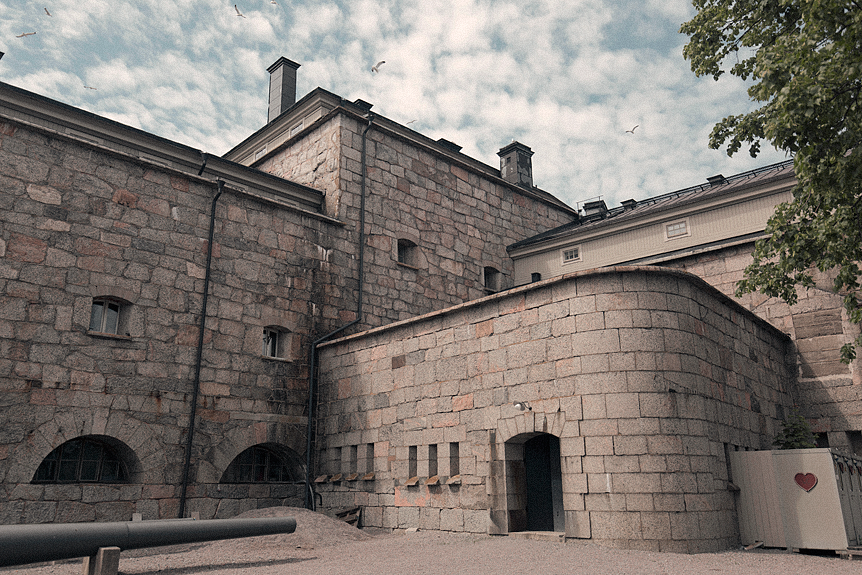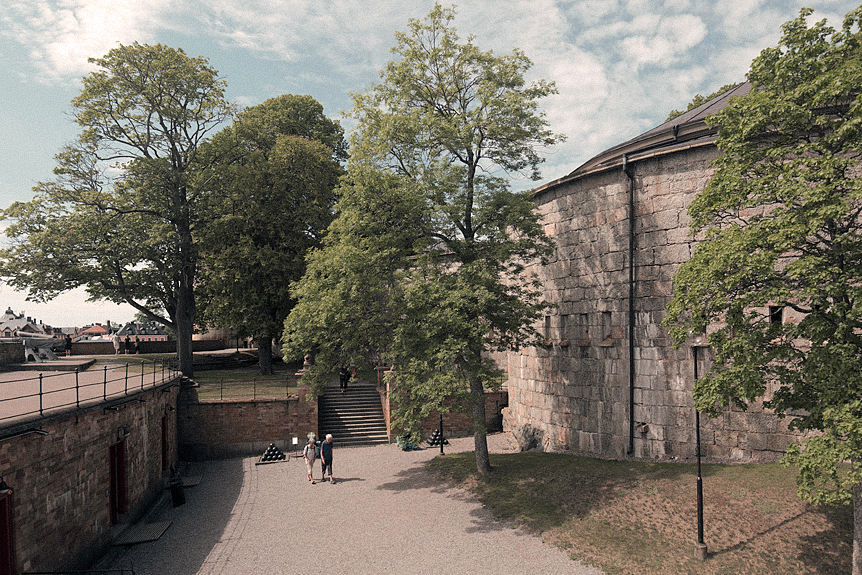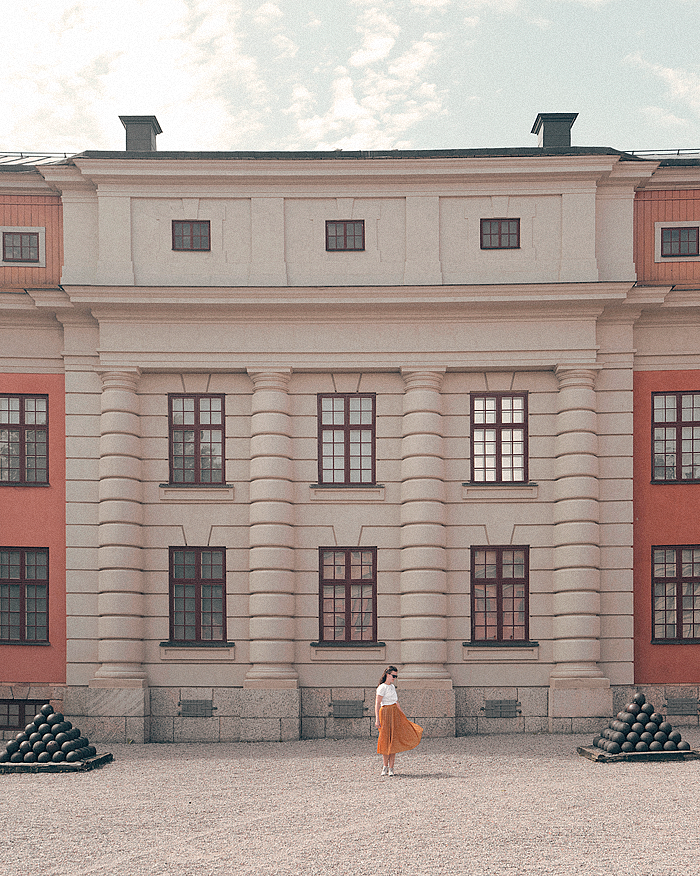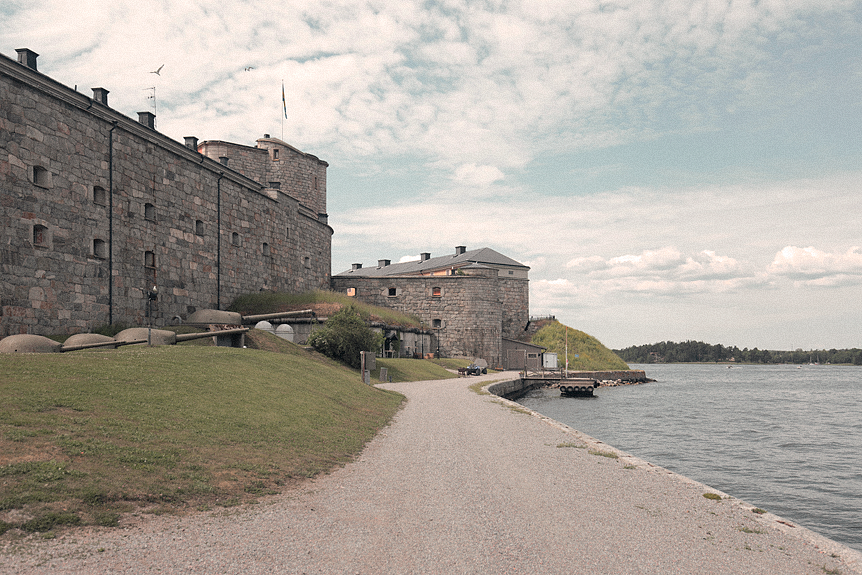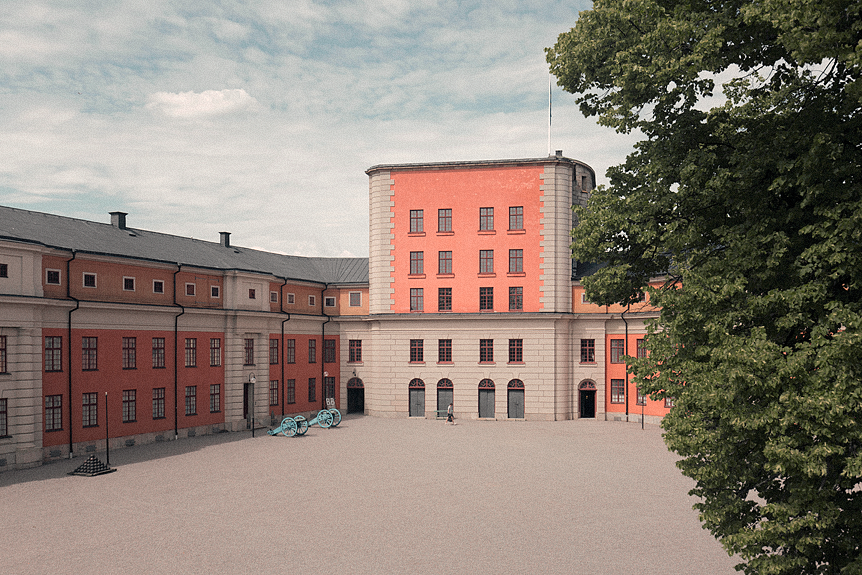 There's a big tower in the middle of the fortress which you can visit for free and has a great view of both Vaxholm and many more islands in the archipelago. You should know by now that I looooove getting up on high places when I travel to enjoy the view so this was probably my favorite part of the day.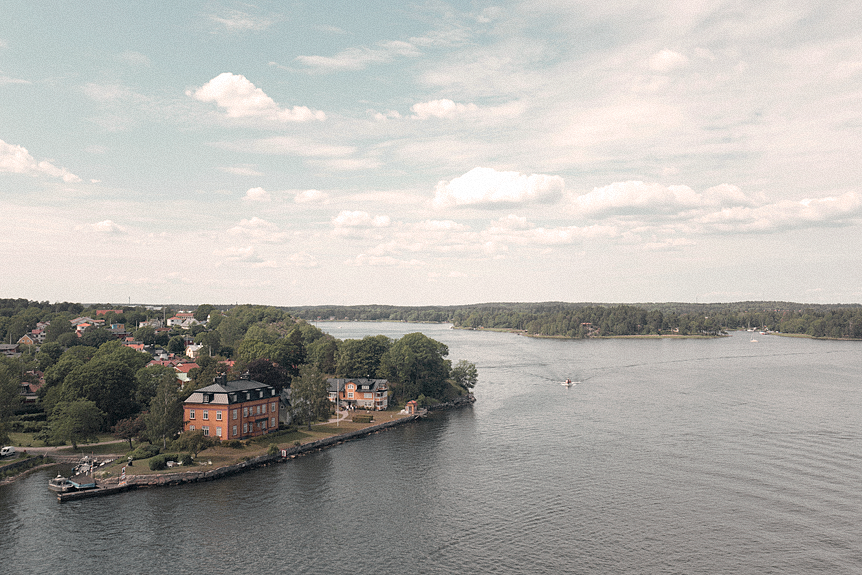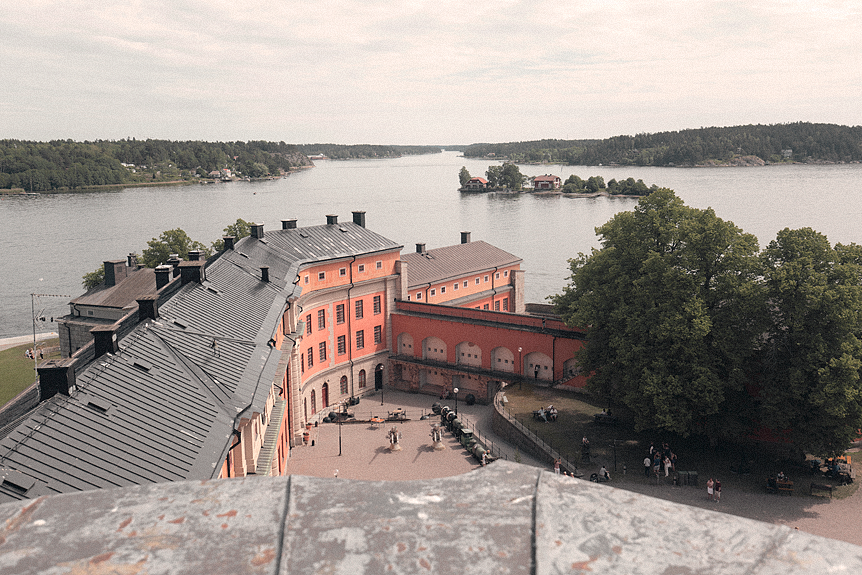 Around this time our stomachs had started to growl and we visited a small café to get some lunch. I'm vegetarian and my boyfriend is vegan and it turns out the only thing we could eat was a bag of chips, haha! So we had some chips and some cold drinks and sat down by the water and watched the boats driving by. Stina also went for her first swim in the ocean, a little bit scary at first but she seemed to enjoy it in the end.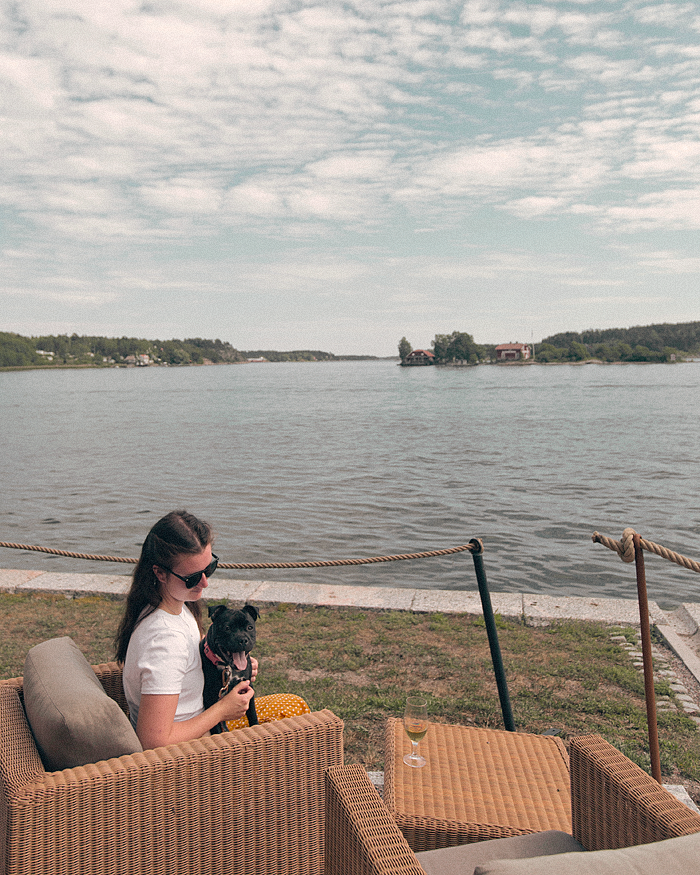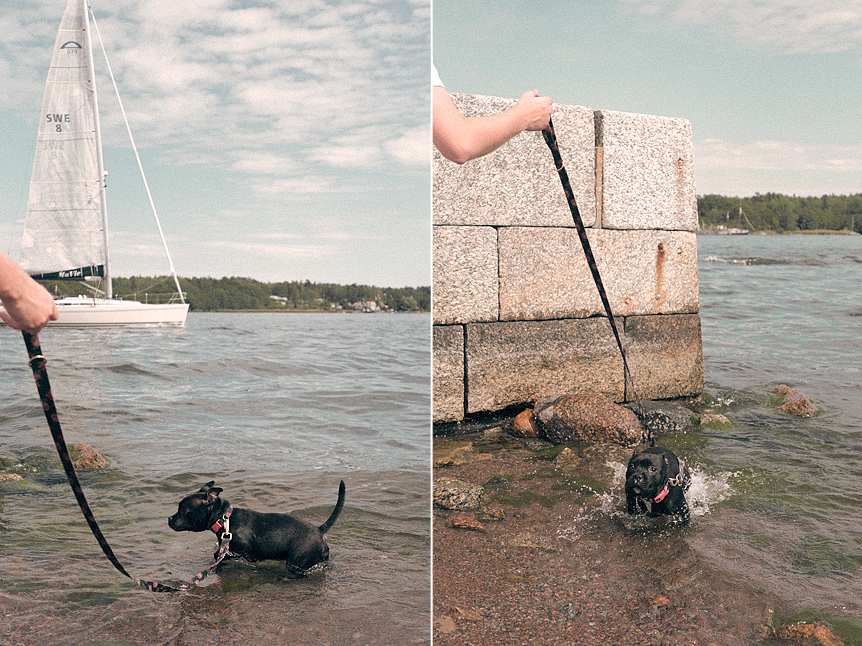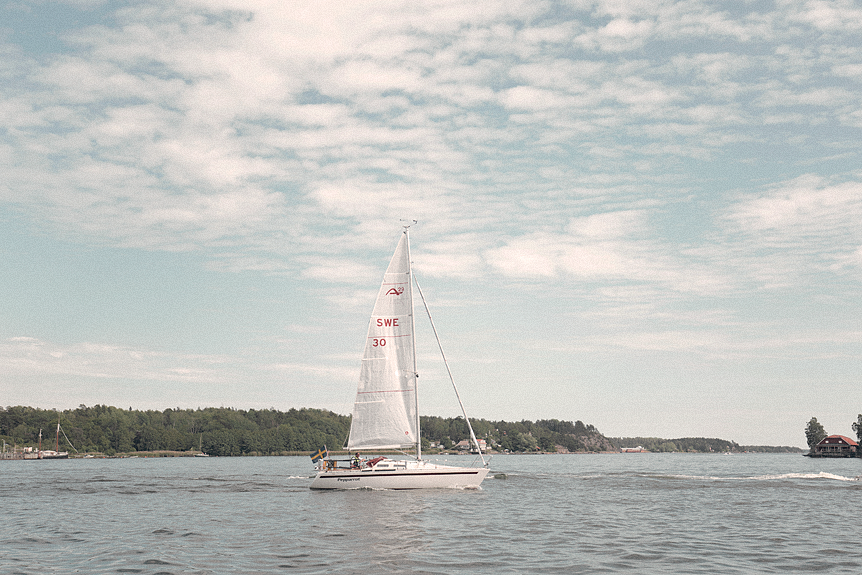 The chips gave us energy and we took the ferry back to Vaxholm and took a stroll there as well. Such a pretty city! We finished the day in Vaxholm with taking an ice cream by the harbor before getting on the bus back home to Stockholm. I really want my summer to contain more days like these with day trips to beautiful places!