First of all, thank you so much for all the wise comments on my last post!
Honestly got a bit overwhelmed about the support I got, and determination in saving our planet! You're awesome! ❤ So, while I'm busy exploring the streets of Kraków (you do not forget to follow me on Instagram where I post bits and pieces on my stories, right? @swedishpassport) I'll continue updating you on my Gotland trip.
DAY 6
All the weather apps said that it was going to rain this day so we decided to hit some stores, both local producers and second-hand stores. Our first stop of the day was to Drakjohan who sells both kites and "vindspel" which I can't find any proper English translation for, haha! It's pretty things that move when it's windy outside and there was just so much to look at!
Our next stop of the day was a store I've been looking forward to visiting for a long time, StyleMood! I have followed Johanna's blog for many years so I have followed her journey with her business from the very beginning which made it extra fun meeting her in person (such an inspirer!) and also check out her products. I wanted to buy the whole store but had to restrain myself and only bought a blanket, a cutting board, and four teacups.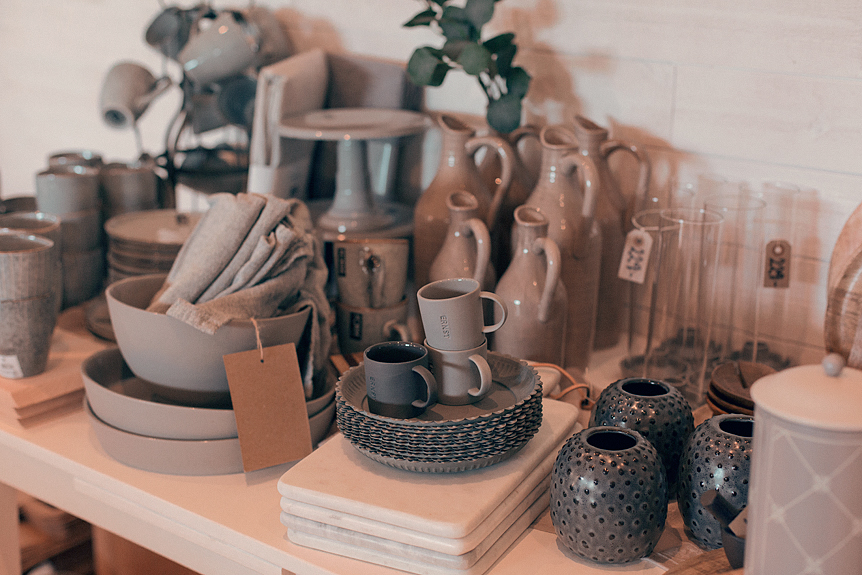 We hit some second-hand stores on the way and about lunchtime we reached Visby. We didn't do much more than just step out of the car before it started to rain and I put the camera in my bag, haha. We had some lunch and visited some stores where I found a hiking jacket from Haglöfs on sale that I've been looking at for such a long time. There was one left in my size in the color I wanted so it almost felt like destiny, haha. Almost wrote "bring on the autumn so I can go out and hike!" but I want some more summer first 😉
My brother traveled back home to Stockholm this day so after leaving him at the boat we went to my favorite restaurant in Visby to have dinner – Visby Crêperie & Logi. The rain had just disappeared so they had just opened up their outdoor area again when we got there and got a table straight away, which honestly never happens.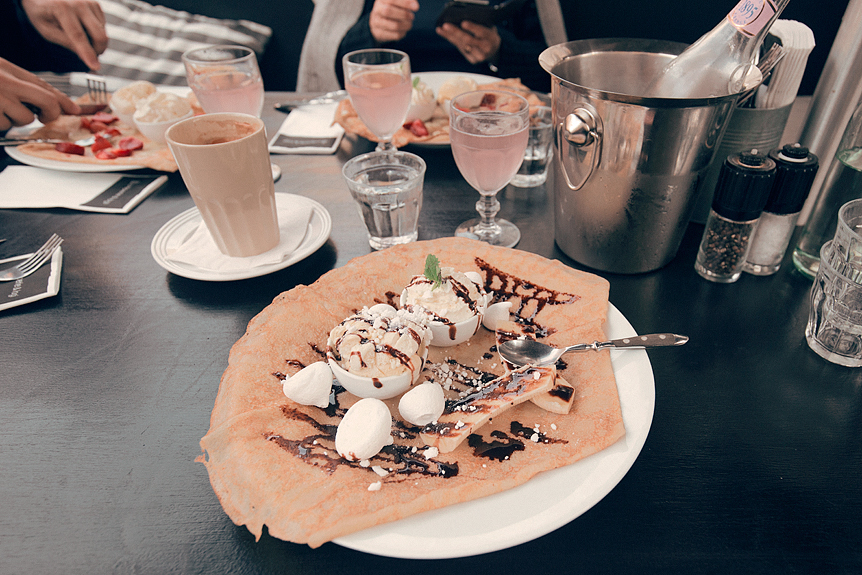 After dinner we took a little walk passed some of my favorite ruins in Visby to photograph in the evening light. I'm so in love with Visby and I'm going to live there one day, mark my words!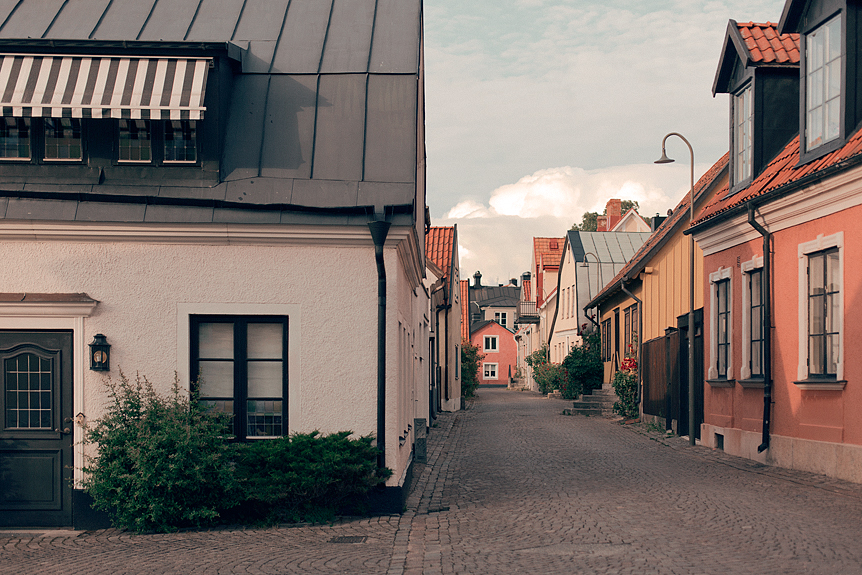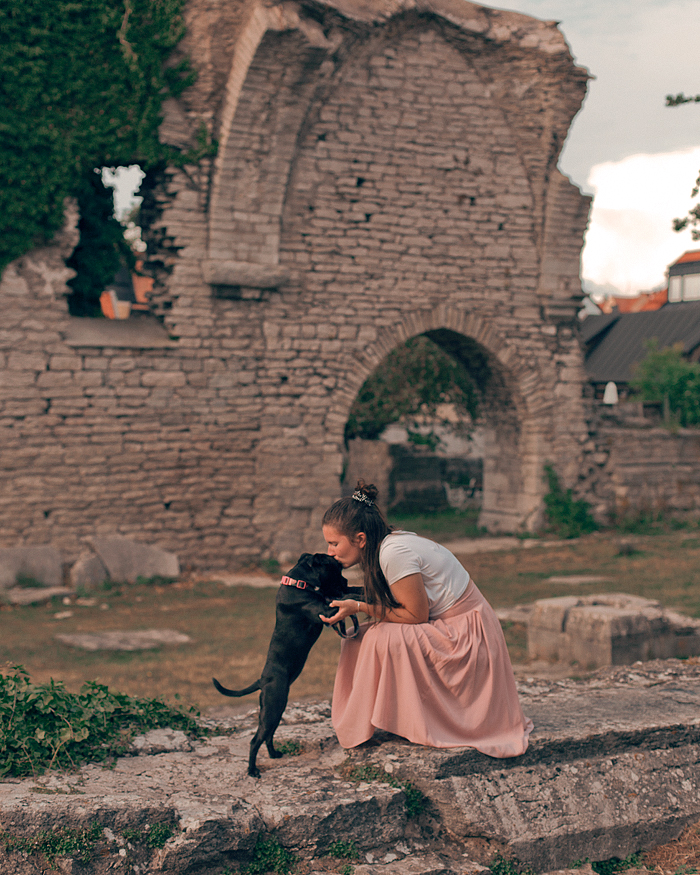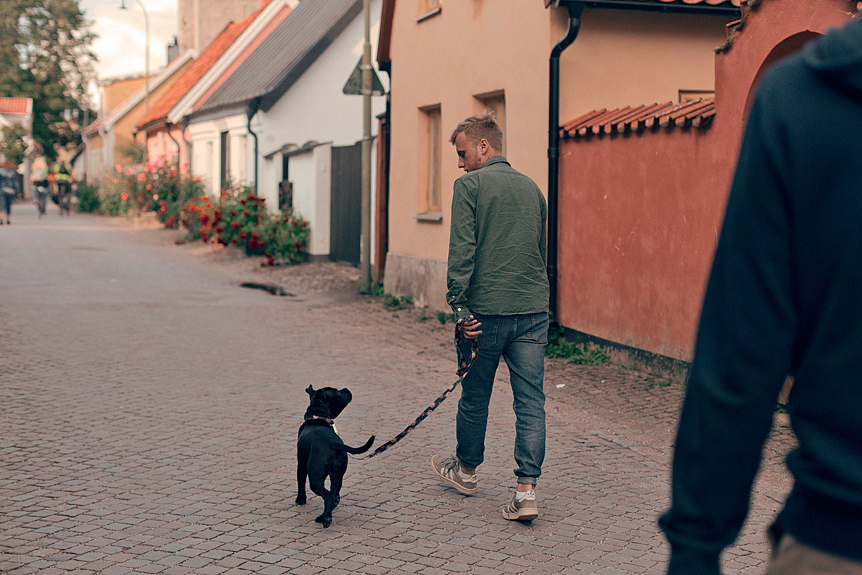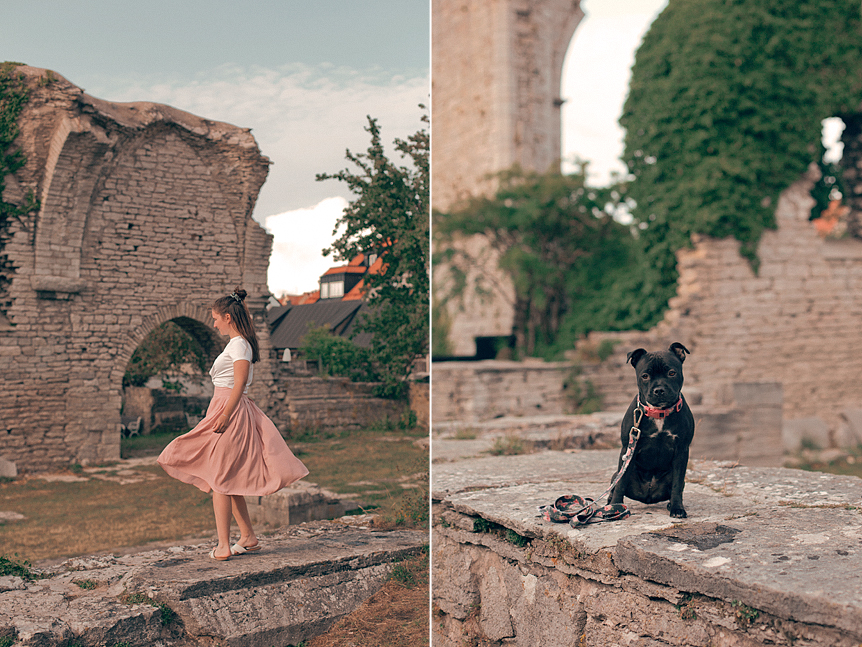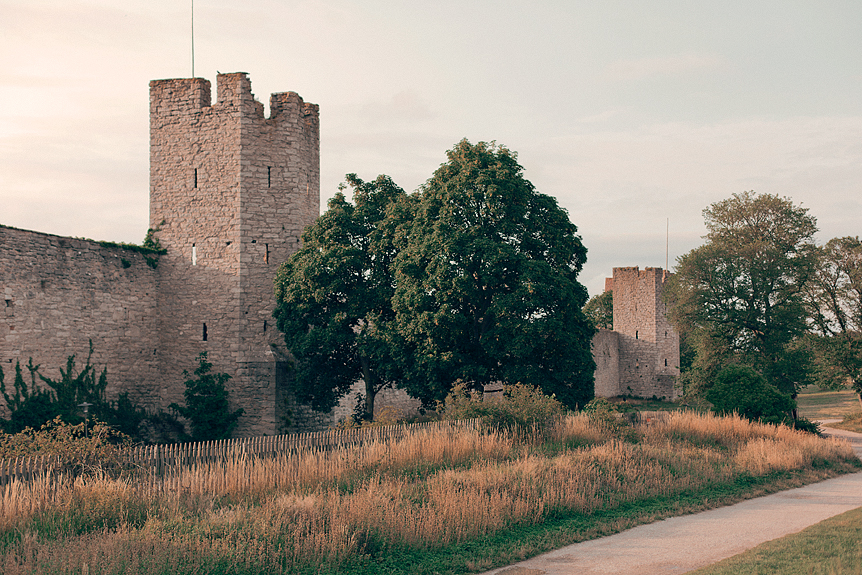 As the sun was setting we drove back to our apartment in Fröjel and I just had to bring my camera with me when I took Stina our for her last evening walk since the sky was SO PRETTY! I never get tired of beautiful sunsets.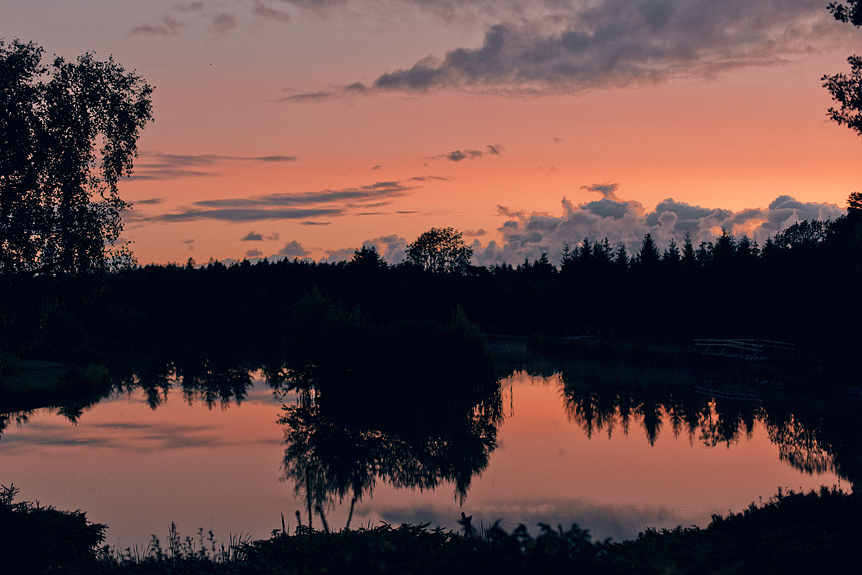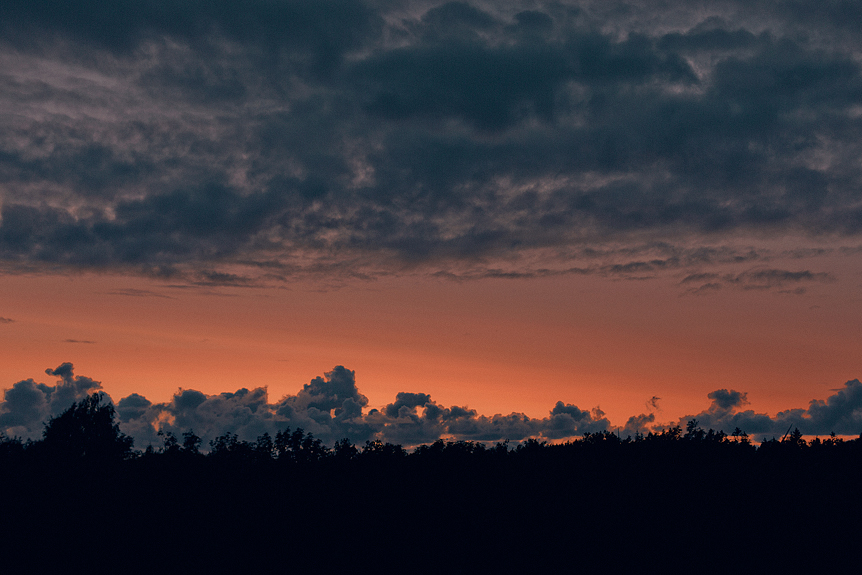 Read more from Gotland
Travel Diary Day 1 & 2 – Travel Diary Day 3 & 4 – Travel Diary Day 5