DAY 9
The day prior, my two teammates and I had managed to qualify for the semi-final in the Swedish Championships in varpa. Varpa is a precision sport where you throw a "stone" (=the varpa) at a stick and I've been competing in it since I was just a kid. We won the semi-final and in the afternoon, it was time for the final.
The rules in varpa are quite simple. The team who has the "stone" closes to the stick when everyone has thrown their stones gets one point. It's first to 12 points, best out of three sets. We lost the first set with 7-12, won the second one with 12-11 and were in for a third crucial set.
And yeah, WE WON! It feels good to be able to call yourself best in Sweden at something, I have to say. This was actually my third Swedish Championship gold medal in varpa and if you put them next to my title as Australian state champion in quidditch I look like quite an athlete 😉
Afterward, we went to get some pizza before it was time to hit the bed. Talk about a wild celebration, haha!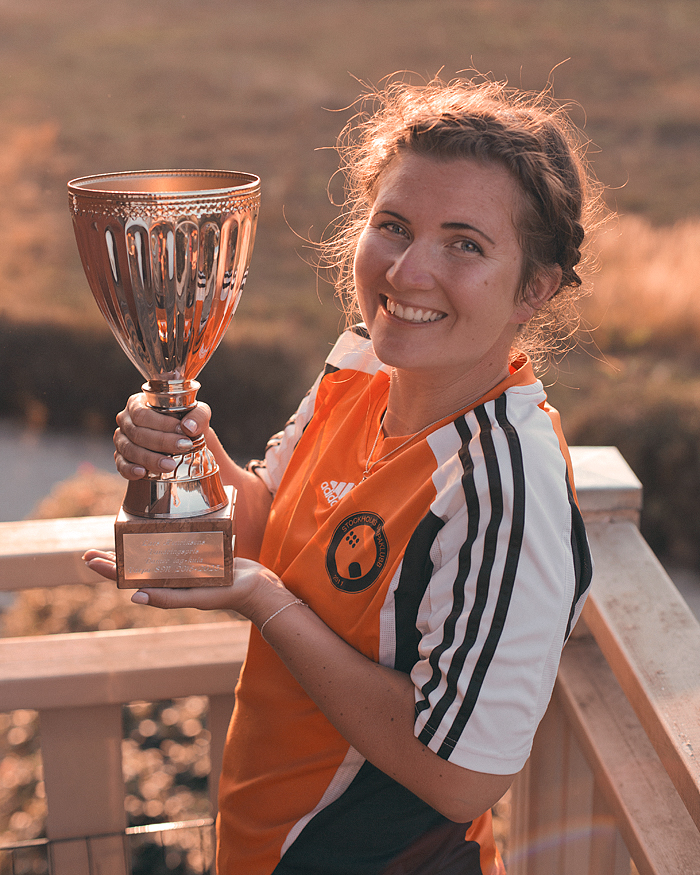 Read more from Gotland
Travel Diary Day 1 & 2 – Travel Diary Day 3 & 4 – Travel Diary Day 5 – Travel Diary Day 6 – Travel Diary Day 7 & 8