The excursion to Wieliczka Salt Mine in this post is sponsored by EnjoyPolen.com
DAY 2
Our second day in Kraków started quite early with us getting on a bus which was taking us to Wieliczka Salt Mine. It's actually one of the first sites on UNESCO's World Heritage list and I got the opportunity to visit it together with EnjoyPolen and got a really great tour with a Swedish speaking guide.
I'm absolutely going to write more about the salt mine, but first I have to share some photos from one of the chapels inside it. Everything is made out of salt, even the chandeliers!
After spending the morning in the salt mine we got back to the city and decided to get some lunch at a restaurant called Wręga which was located next to our hotel.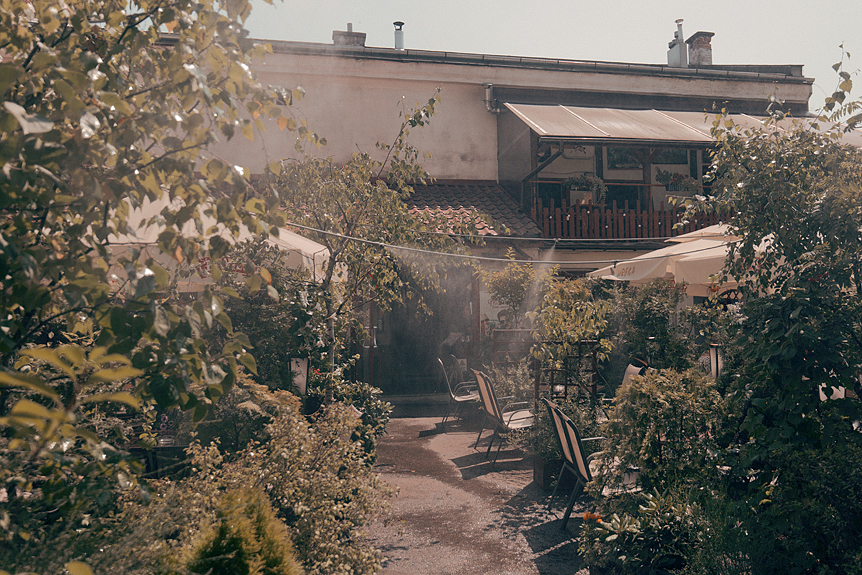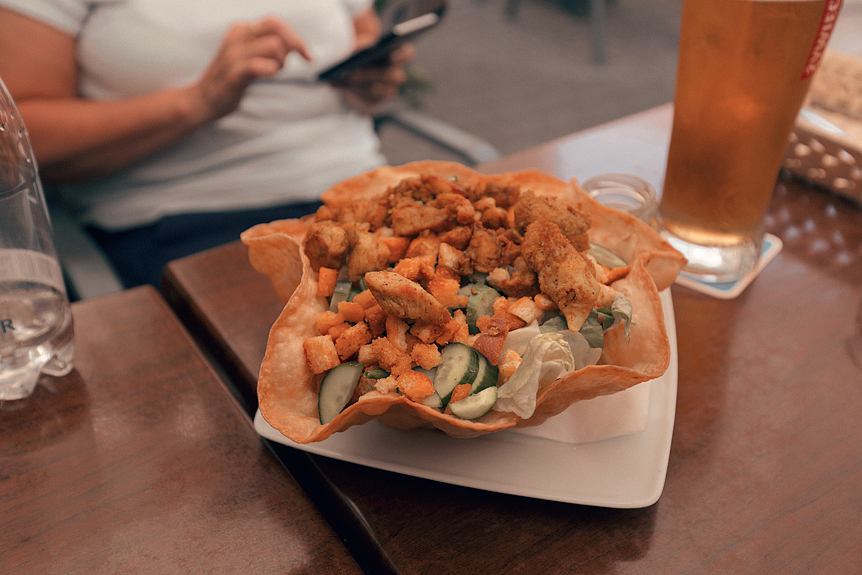 Since we had spent all the day prior and the morning with walking around and was going to walk quite a bit the following day as well we decided that we wanted to do something that didn't involve us standing on our feet after lunch. So what did we do? The most touristy thing you can do in Kraków which is going around the city in some sort of golf cart with a pre-recorded guide on the speakers, haha.
We chose one "golf cart" that had a route around both Kazimierz and "the Ghetto" on the other side of the river and listened to the history of Poland. Since Auschwitz just an hour and a half away from Kraków, much of Kraków history is intervened with World War 2 and we got to see places like Ghetto Heroes Square where Jews were murdered and their belongings destroyed Schindler's factory where Oskar Schindler saved over thousand Jews by giving them work in his factory.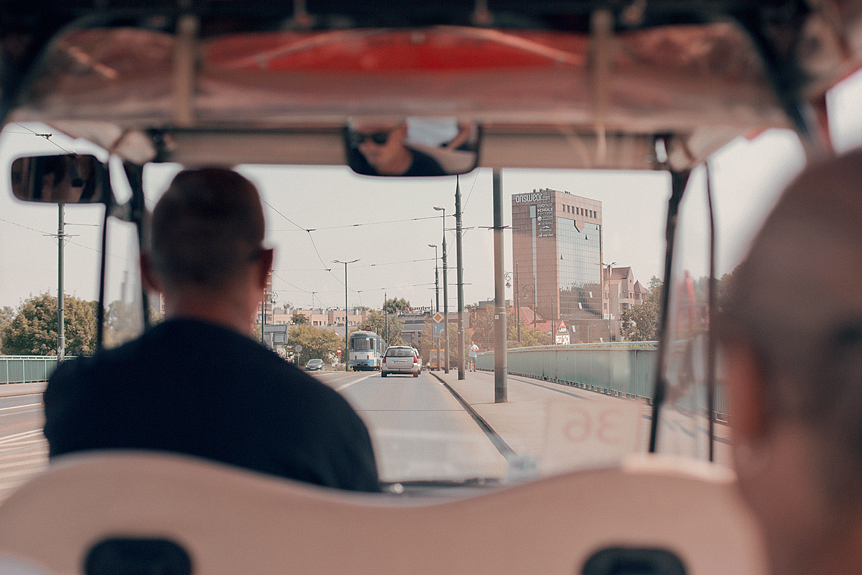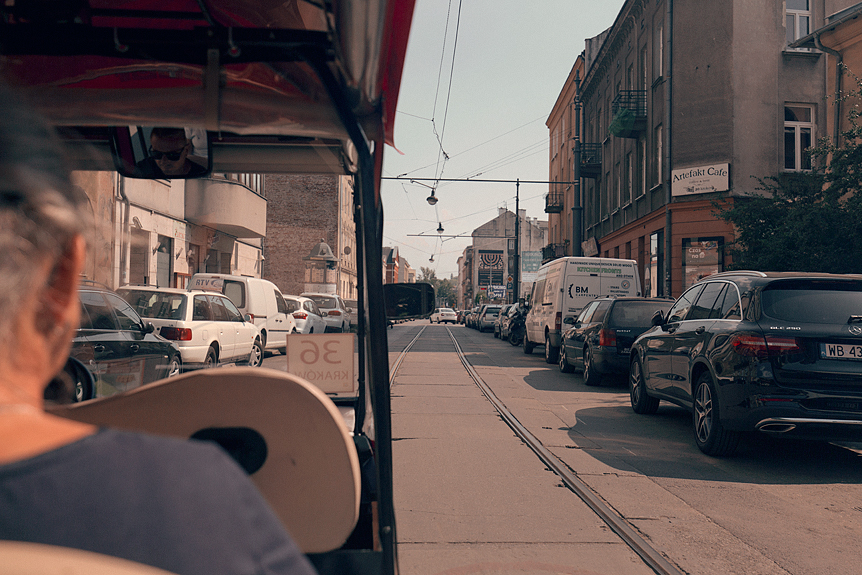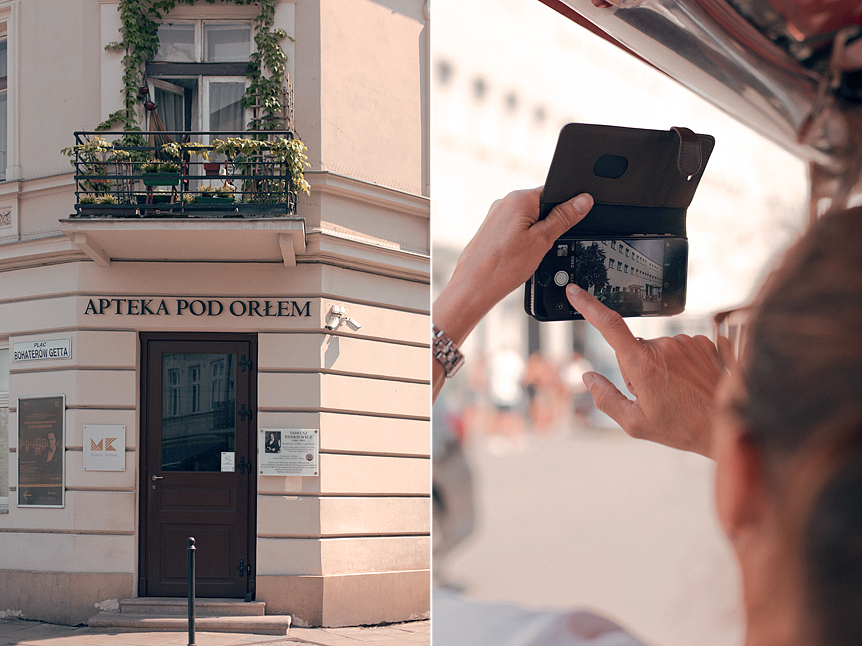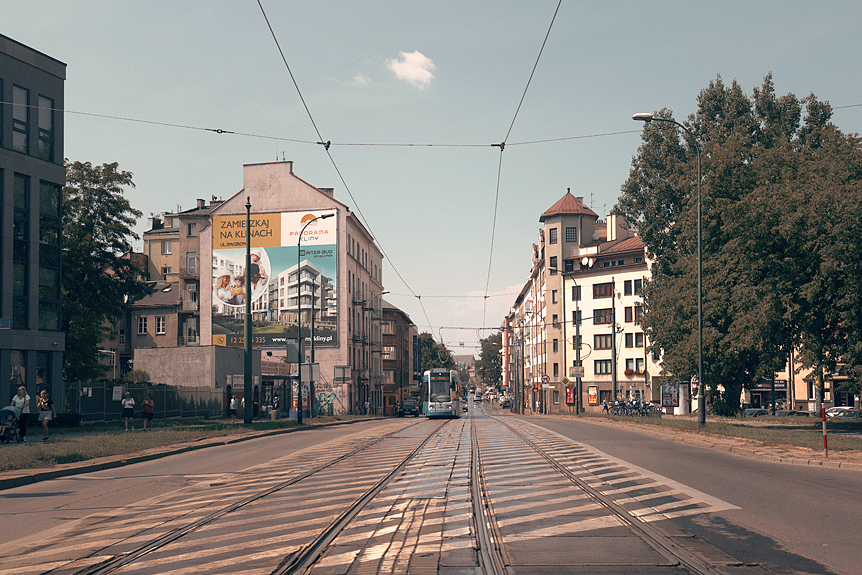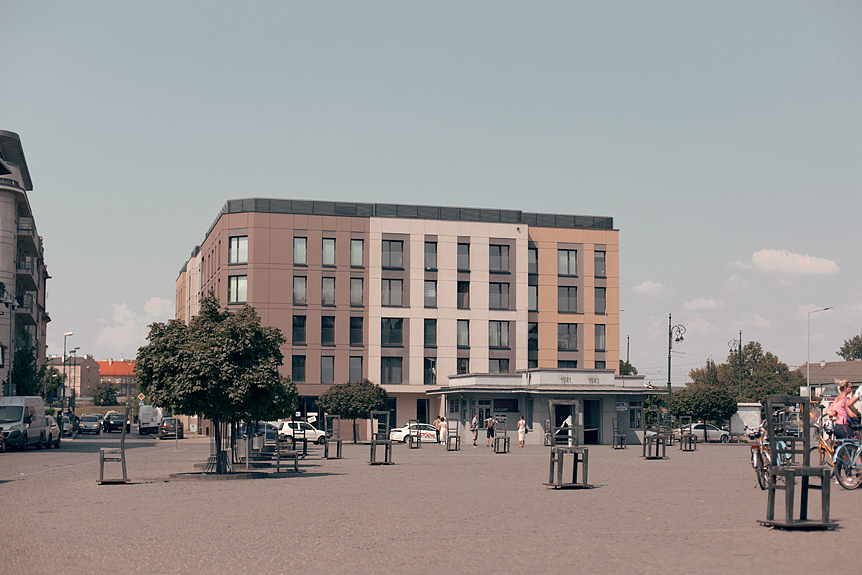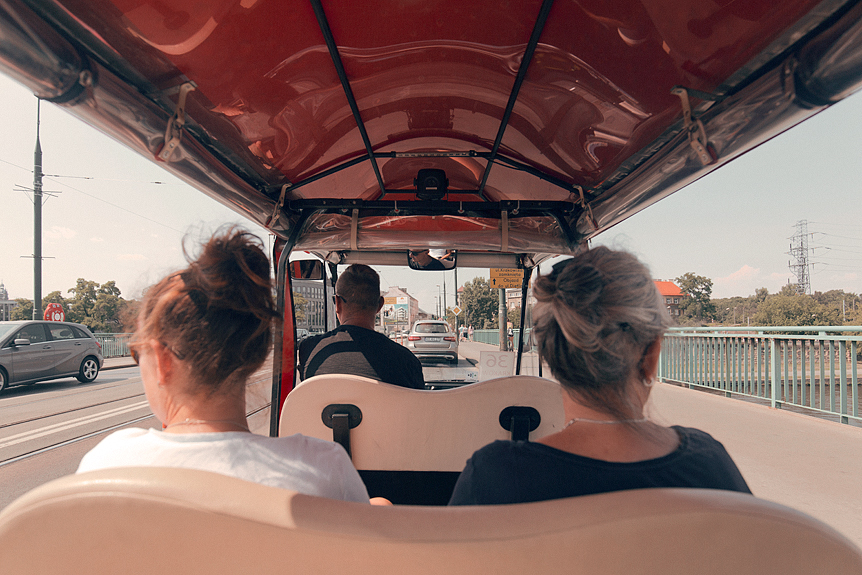 During our little tour around Kraków, we drove past a cute bar which had sewing machines on all the tables outside which we decided to visit afterward. The bars name is Singer (as in the sewing machine brand Singer) and since I don't like alcohol my standard phrase at bars is "Make me something cold and non-alcoholic" and I got the best lemonade I've ever had.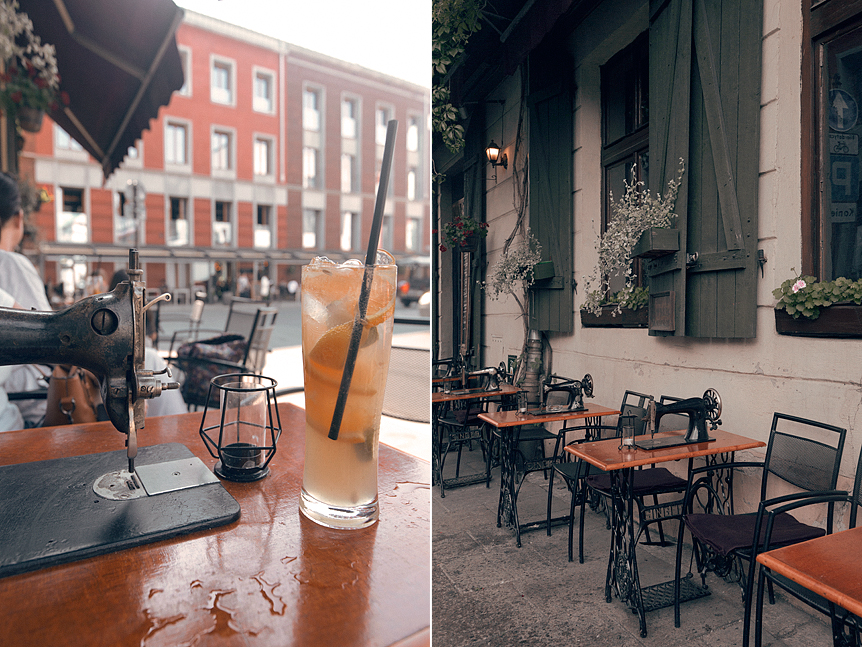 Somewhere around here, it started to rain like crazy so the photos below are the last one I took that day. The first one is from the window of our hotel room and the second one is a wall in Kazimierz. We had dinner at another fancy-pancy place and I had pierogi for the second day in a row. SO GOOD!