This excursion is sponsored by EnjoyPolen.com
One of the biggest tourist attractions in Kraków is the Wieliczka Salt Mine.
During my trip to Poland with my mother and my grandmother this summer, I had the opportunity to visit the salt mine with a Swedish speaking guide from EnjoyPolen. I'm not a typical organized mass tourist (read more about the different travel types here) but I have to admit that it was so convenient to be picked up outside our hotel and skip the line at the salt mine and just go straight through.
Wieliczka is one of the oldest salt mines in the world and is one of the 12 sites on the first UNSECO list with world heritage sites. As a tourist, you visit the so-called "tourist route" where you only get to see 1% of the mine – even though it takes 3 hours to walk that route!
Our group consisted of nine Swedes + our Swedish speaking guide and we all wore headphones so we always heard our guide even if we stopped to take photos or have a closer look at something. I usually do not like traveling with organized groups since it always feels so rushed and I like to take my time, but that was totally something I could do during this excursion. Our guide Hanna was by the way amazing!
We spent 3 hours in the mine and got down 135 meters below the surface (thankfully, you get to go on an elevator up again, haha) and the whole visit was such a cool experience. Pretty much everything in the mine from statues to chandeliers is made of salt and the guides encourage the visitors to lick the walls if they do not believe them. The air down in the mine is really salty as well, and they say that for every breath you take down there, you extend your life with 5 minutes.
This post is already longer than most of my tourist attraction reviews but I have to add one final thing and that is that pretty much all of the photos below are photographed in the Chapel of St. Kinga which is a huge chamber in the mine which has been turned into an active chapel where they even do wedding ceremonies. You're allowed to photograph everywhere in the mine, but if you want to take photos in the chapel you have to buy a photo permit for 10 PLN which is like 25 SEK or 2,3 EURO, totally worth it!
Read more from Kraków
Travel Diary Day 1 – Travel Diary Day 2 – Sharing Photos from Auschwitz – Travel Diary Day 3 – Travel Diary Day 4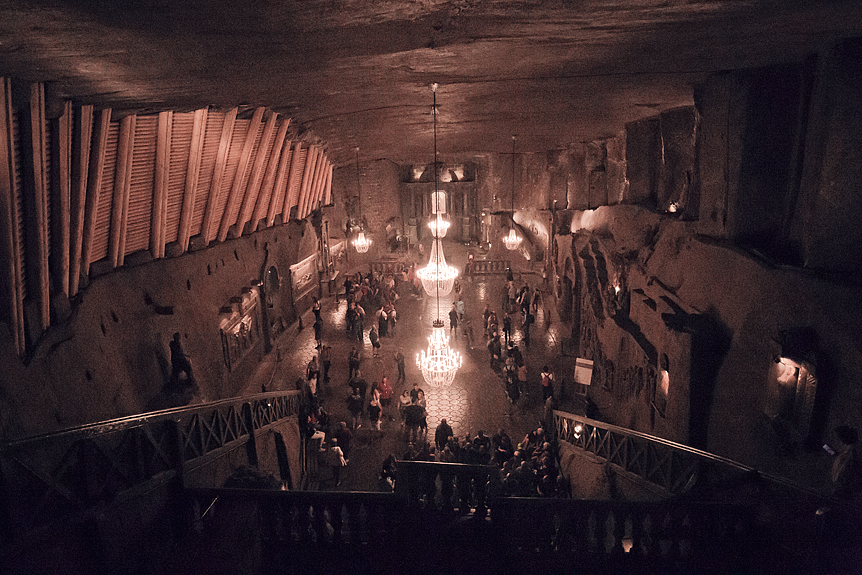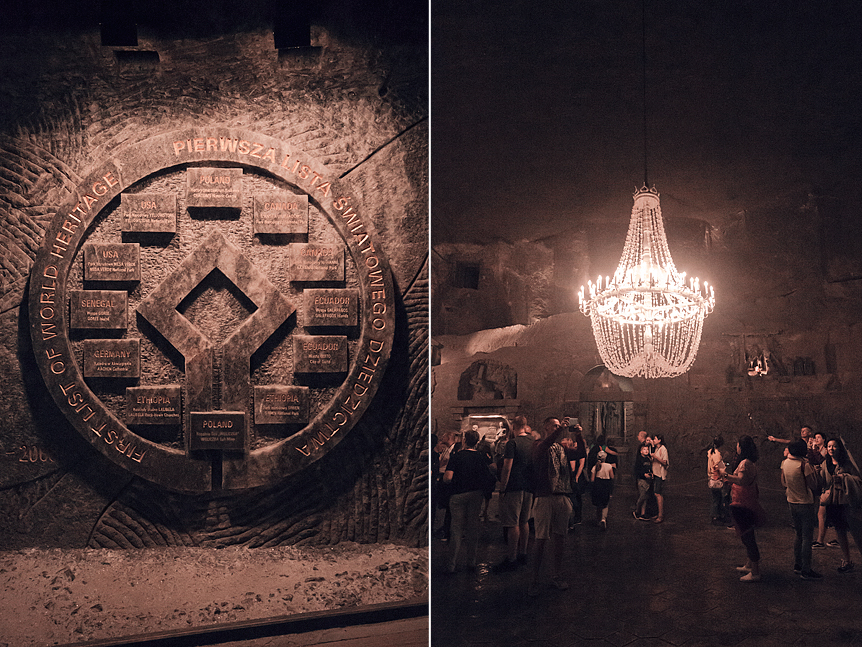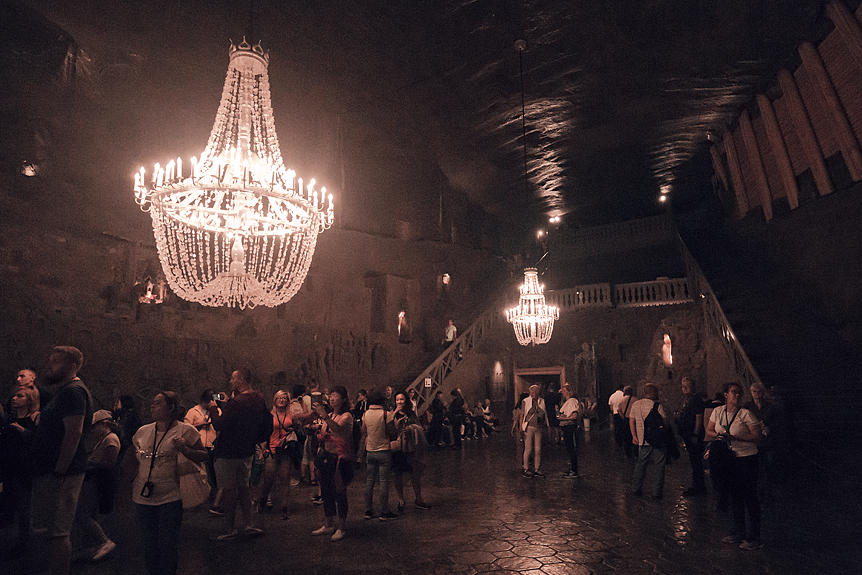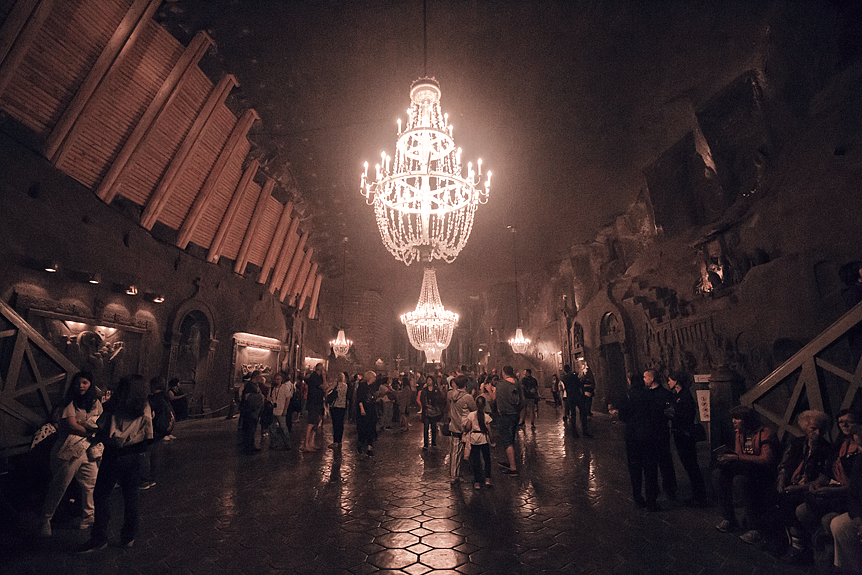 Quick facts about Wieliczka Salt Mine
Name: Wieliczka Salt Mine
Location: Daniłowicza 10, 32 020 Wieliczka, Poland
Built: Somewhere around the 13th century
Opening hours: Open daily 07:30 am–7:30 pm
Entrance fee: 64 PLN for Polish, 89 PLN for foreigners
Guided tours: You have to go with a guide, either stand in line to get one there or book one in advance. You can get a Swedish speaking guide and transportation if you book your tour with EnjoyPolen
Suitable for: the Archaeologist, the Organised Mass Tourist, the Explorer, the Seeker, the Independent Mass Tourist, the Escapist, and the Educational Tourist (click here to read more about the different traveler types)
Good to know: Bring a sweater! It's only 17°c down in the mine. Also, bring cash if you would like to photograph in the chapel. It costs 10 PLN per person.
My rating:
★★★★★/★★★★★