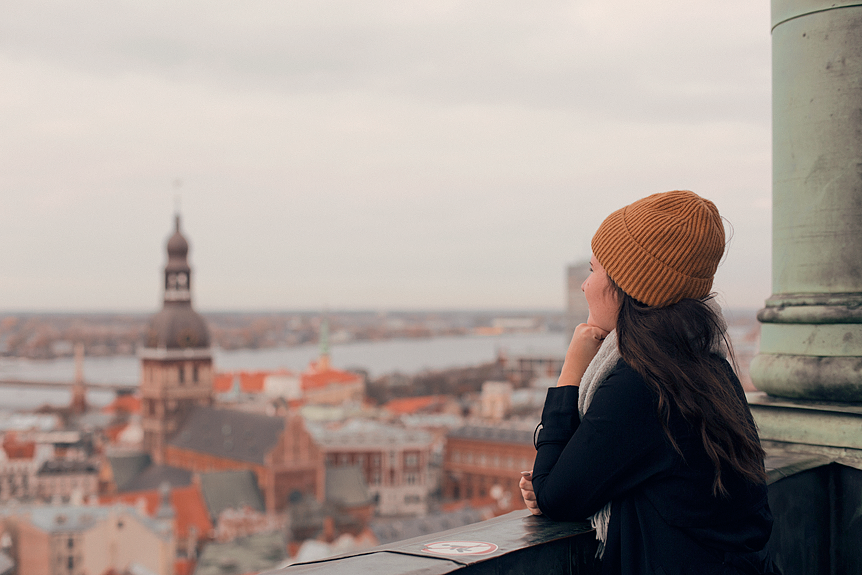 Travel Diary: Riga
Travel Diary: Riga
What do I do when life gets too stressful to handle? Book a spontaneous trip abroad apparently!
I've had such a couple of stressful weeks filled with way more things than I could possibly manage within 24 hours a day. My brain and body have constantly been working, so I decided to book a spontaneous trip to Riga just to physically get away from everything and I have to say that it was such a great decision.
I brought my cousin Mimmi on a cruise to Latvia's capital Riga last week and it was just so good for me to have a change of scenery and honestly also be out on the ocean and be without cell reception for a couple of hours. This 40 hour-cruise gave me so much energy which made me ready to face one more week filled with chaos before things finally slow down for me.
Until then, here is what my trip to Riga looked like!
DAY 1
This trip started with us boarding the ship at 5 pm and we sailed away across the Baltic Sea. We spent the evening having drinks, buying tax-free candy and having a look at the entertainment onboard. This evening we watched a dance show with traditional dances from 18 different countries before we went to bed quite early.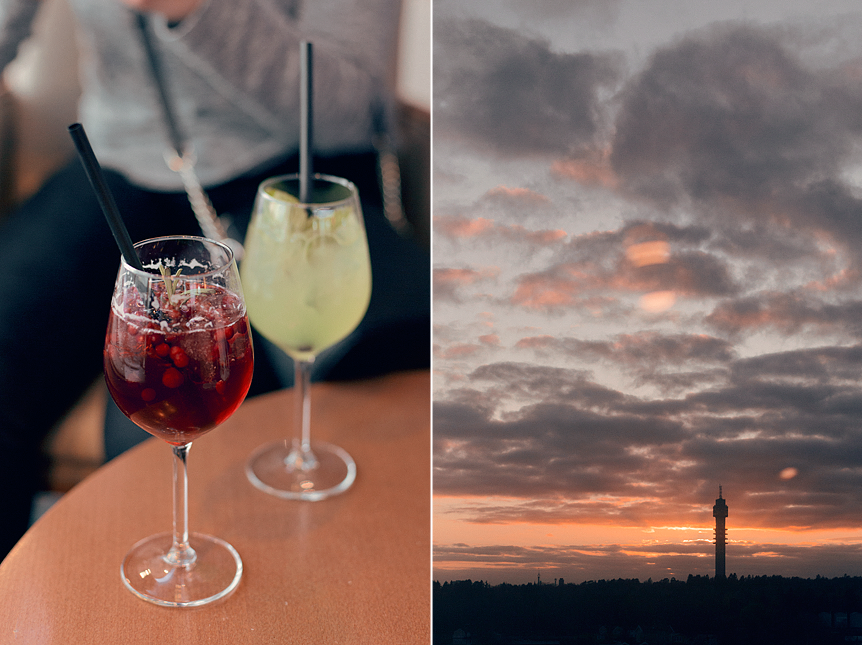 DAY 2
After a good night's sleep, we got off the ship at 11 am and our goal was to get to a restaurant I had seen on Instagram to have breakfast, but we stopped and explored Bastion Hill on the way there. This was my first time ever in Latvia so we obviously had to make the most out of it. We also passed the Freedom Monument and the Latvian National Opera on our way to the restaurant.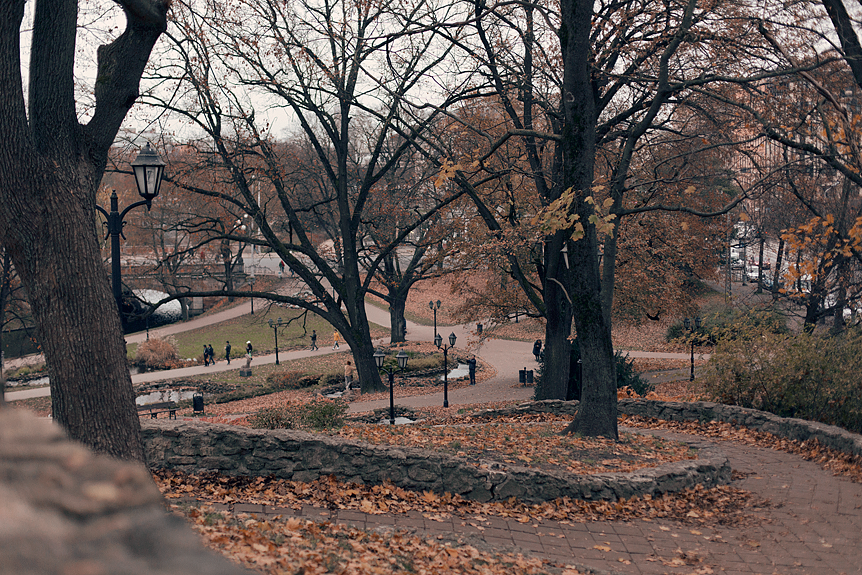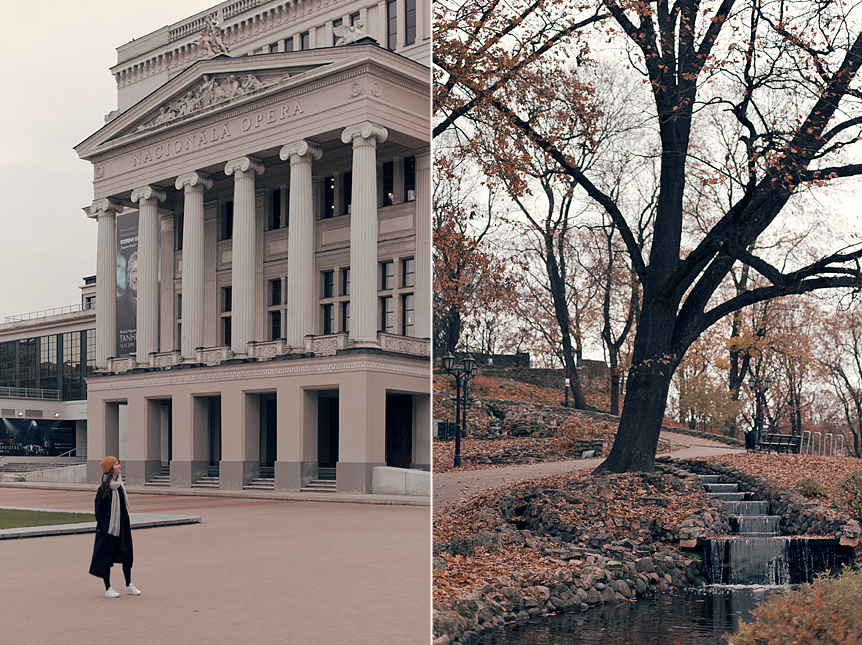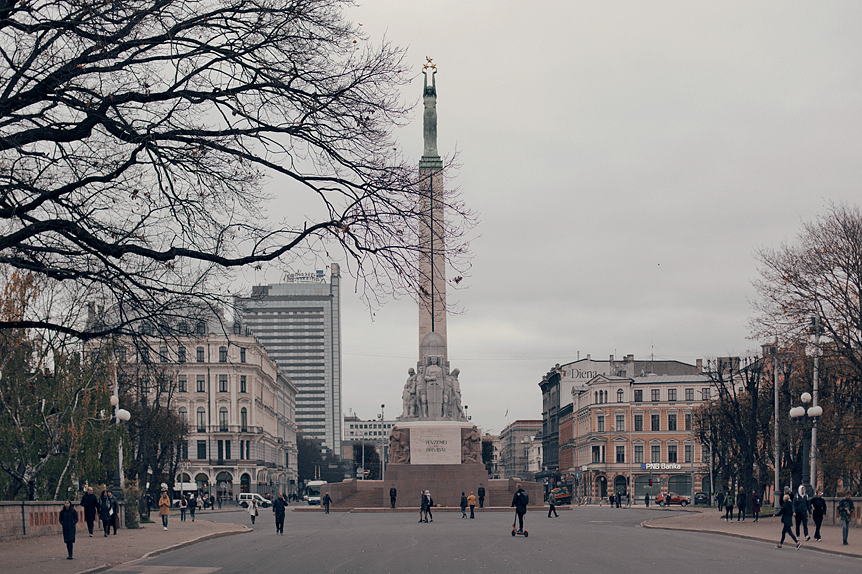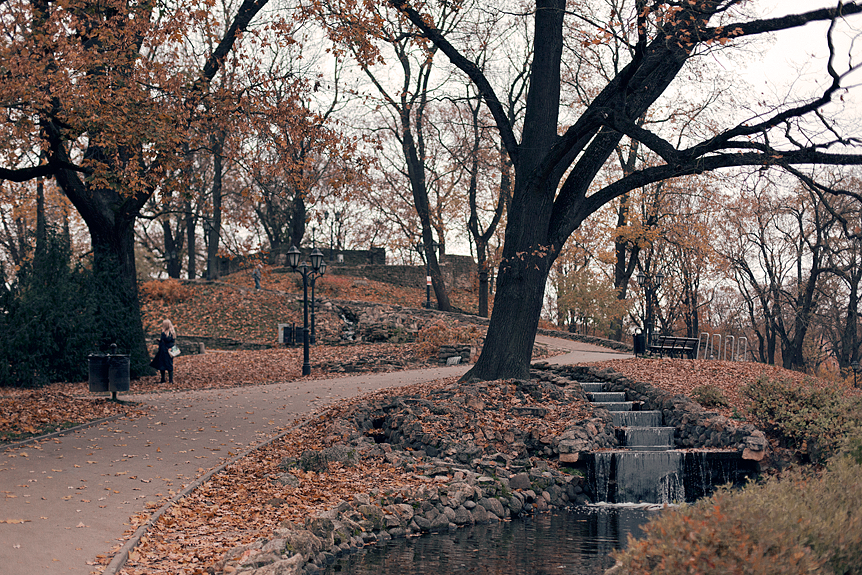 The restaurant I had found is called Street Fries Kitchen and they have a wide selection of both burgers and pancakes. We went for the pancakes and Mimmi ordered some filled with cottage cheese and I had some American pancakes with lots of berries. So delicious!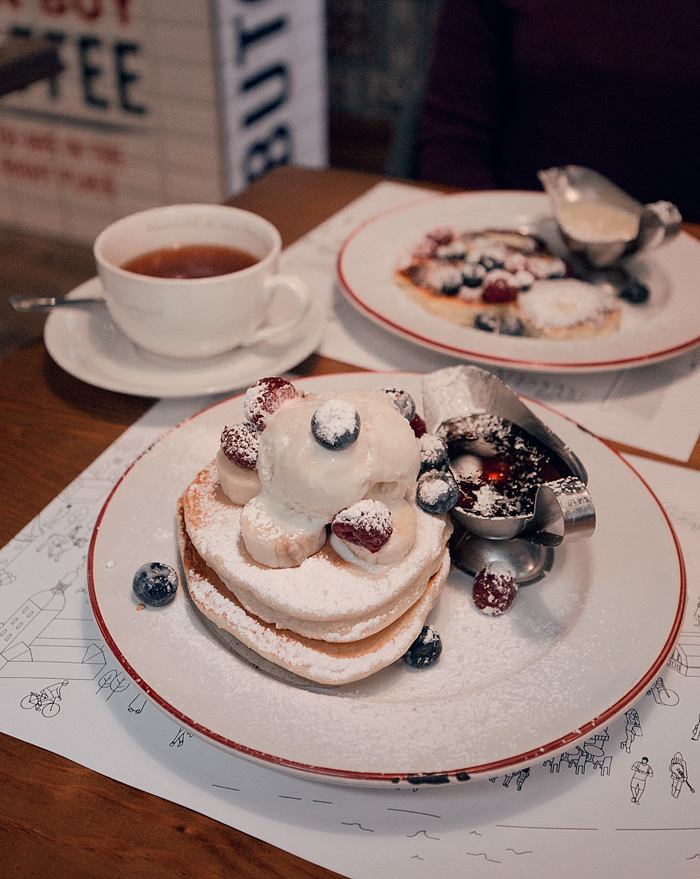 After breakfast, we walked to the church St. Peter since it has a tower you can get up in and have a great view of the whole city. It cost 9€ per person (or 7€ if you're a student like me!) and it was totally worth it – even if you have to ride a super scary elevator to get to the top.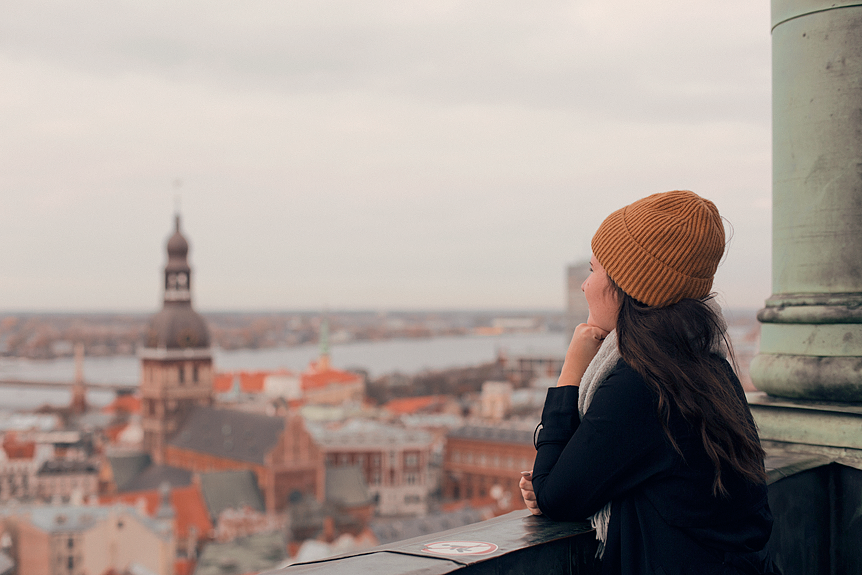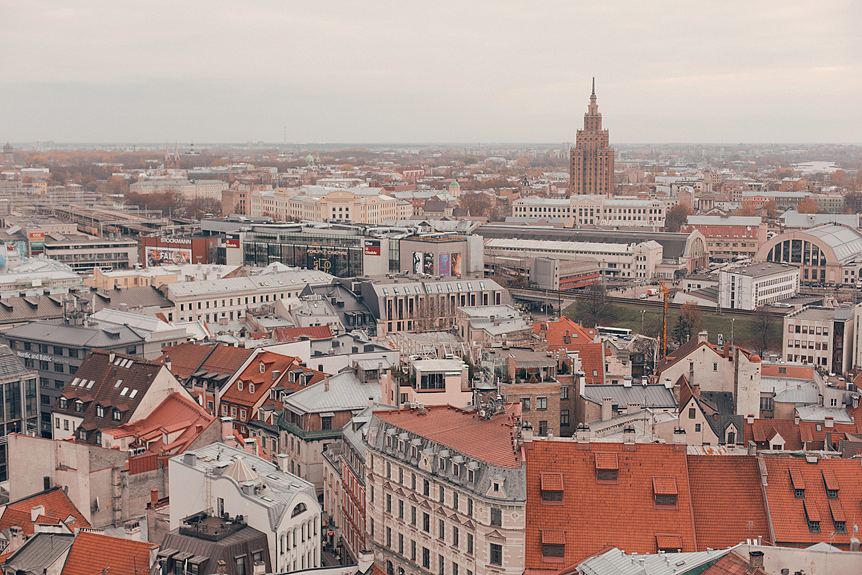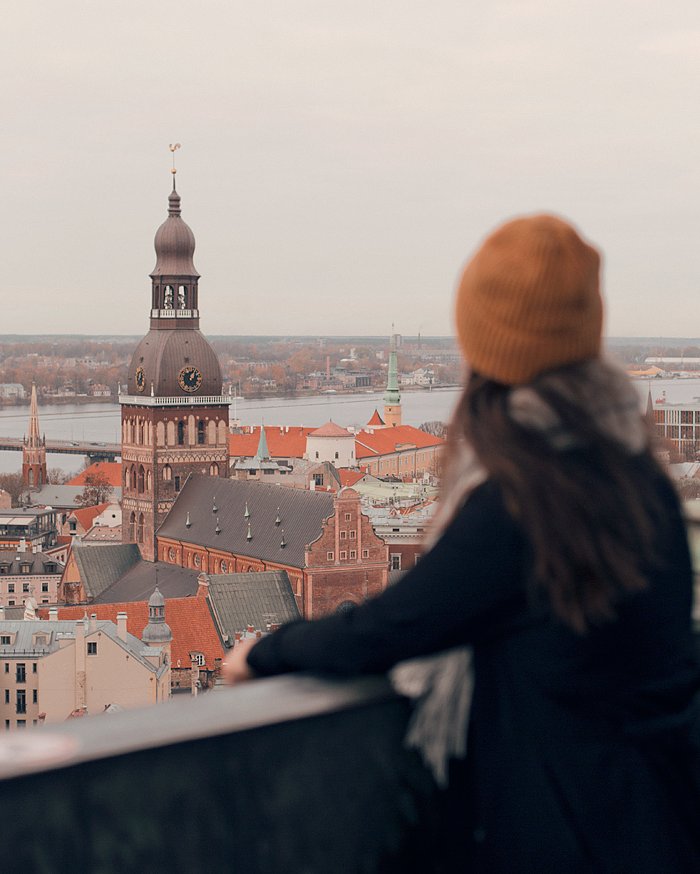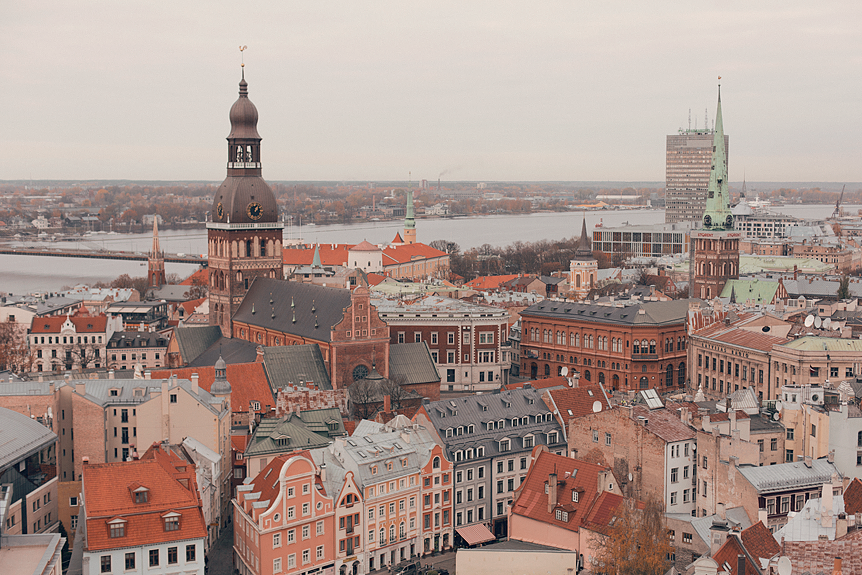 When we were back on safe ground again we walked around to explore more of the old town of Riga. We walked passed Riga City Hall, the restaurant 1221, the churches Riga Cathedral, St. Saviour's Anglican Church and Our Lady of Sorrows Church and also Riga Castle which is the residence of the president of Latvia.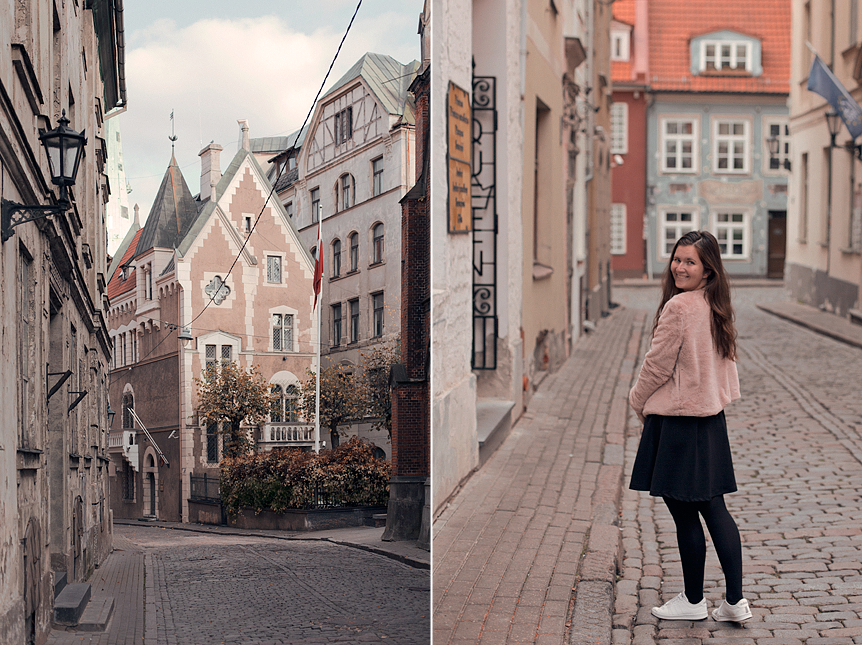 After walking around for a while we stopped at Black Magic Bar to get something to drink. Mimmi had a cup of coffee and I ordered what I do believe is the most horrible thing I've ever tasted. I can't stand the taste of alcohol and thought that I had ordered some sort of milkshake but it turns out I ordered an ice cream drink with alcohol – talk about getting chocked when I took the first sip, haha! The place was really nice though, so don't let my lack of ordering-drinks-skills keep you away!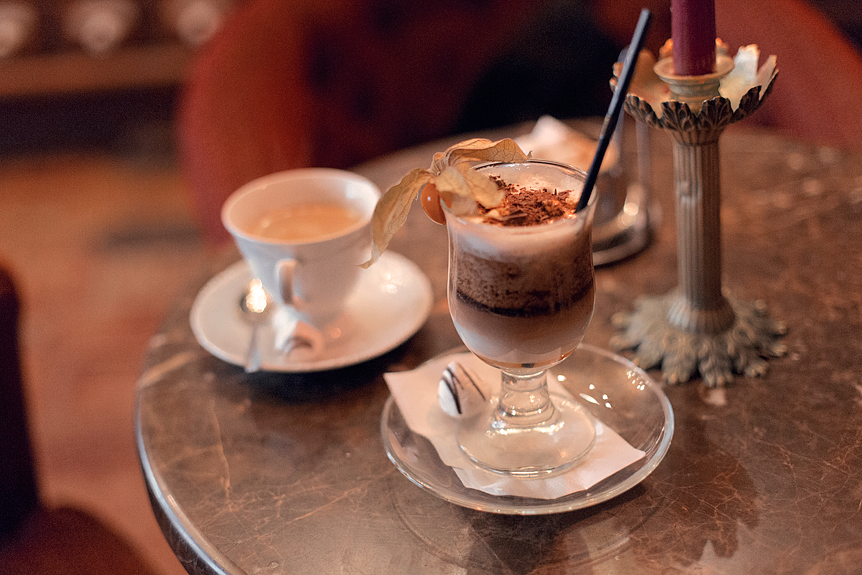 After warming up in the bar, we once again headed out to explore more of the city and passed The Cat House, The House of the Blackheads and The Three Brothers before hitting a local grocery store to buy some local chips and candy.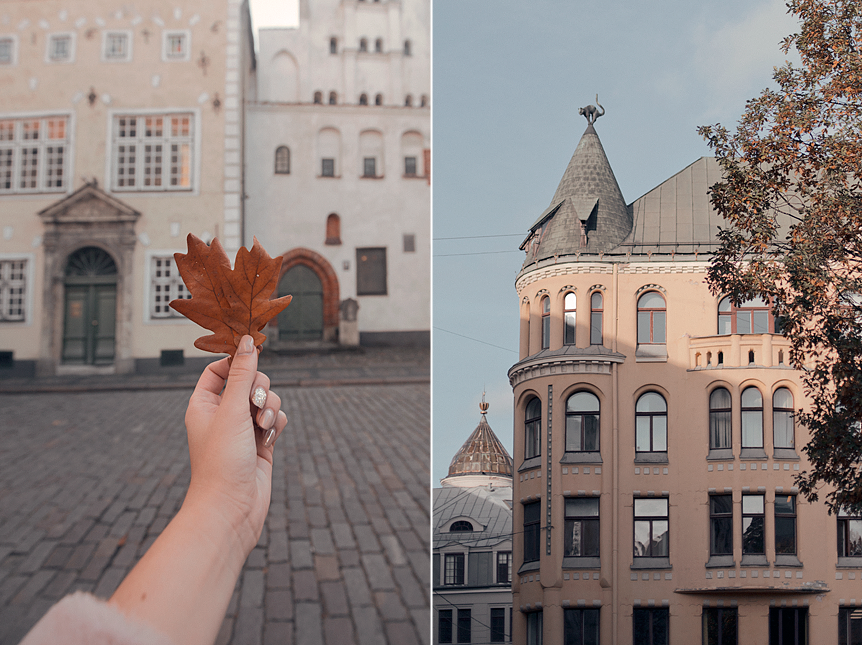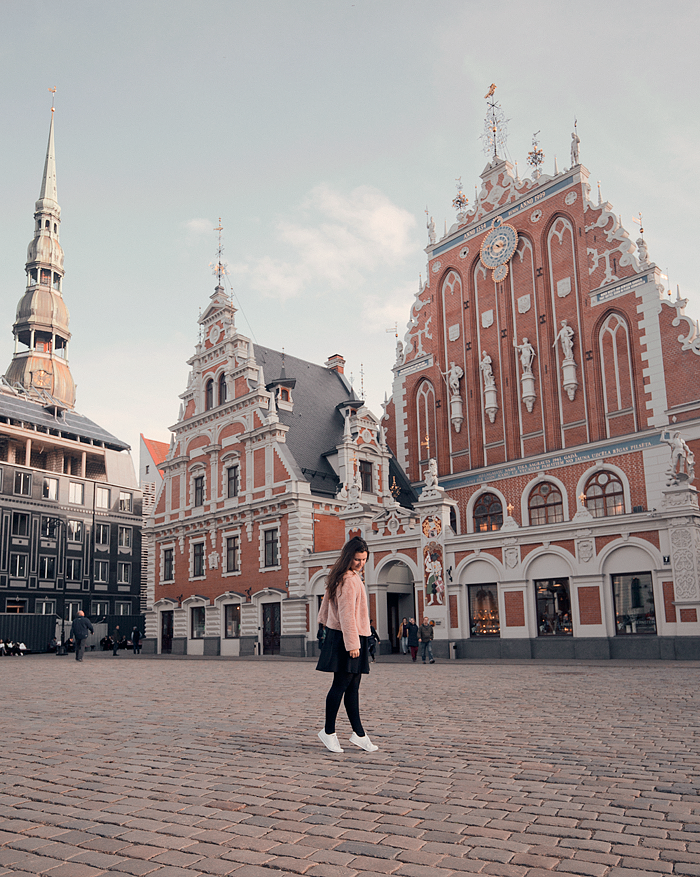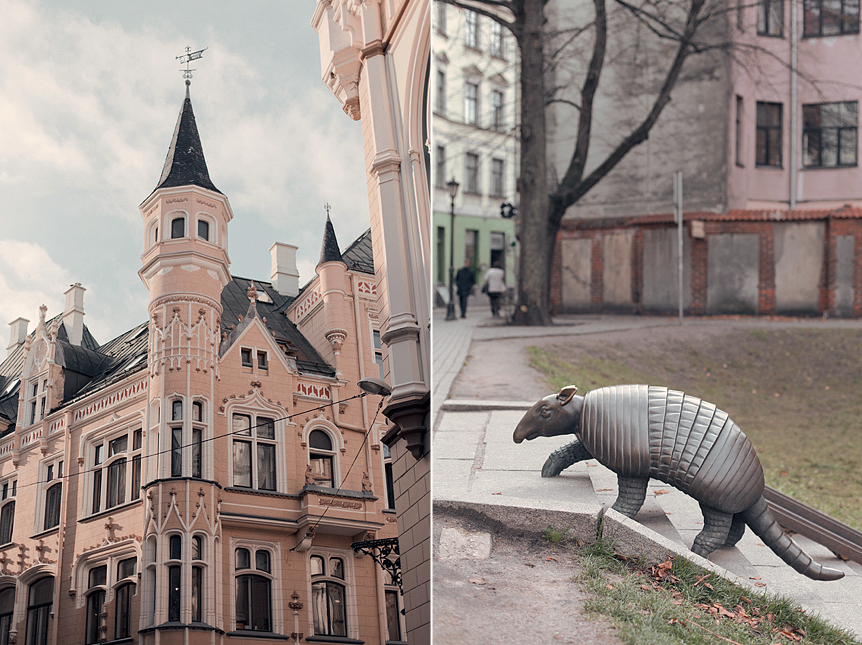 We had about an hour to spare before it was time to board the ship again so we took a little stroll in Kronvalda park where we found a couple of swings in the trees which we obviously had to try out.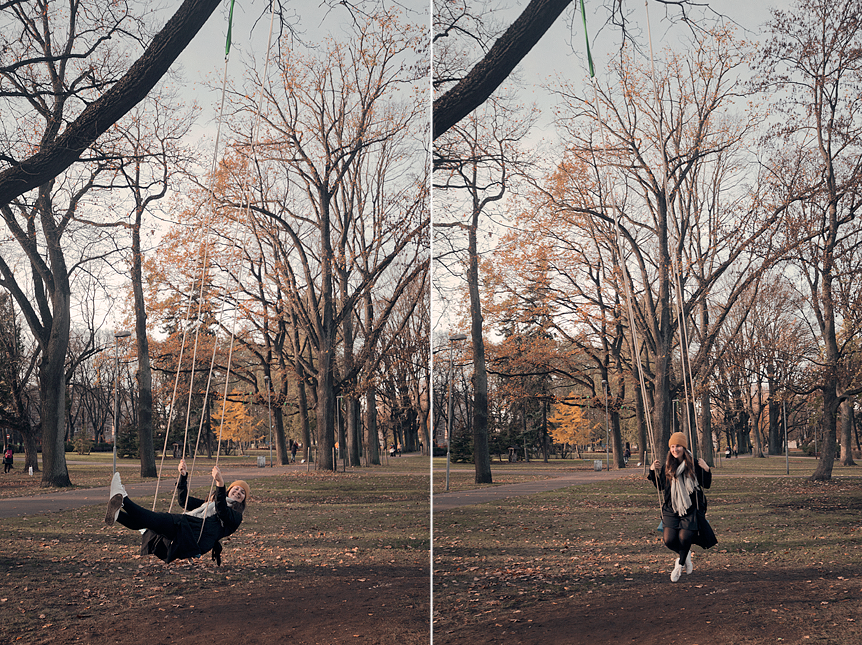 After this, we walked to the park Viesturdārzs and saw the Aleksander Arch before walking back to the ship. We had six hours in Riga, and I have to say that we really made the most of them and I'm happy that we got to see as much as we actually did without feeling stressed.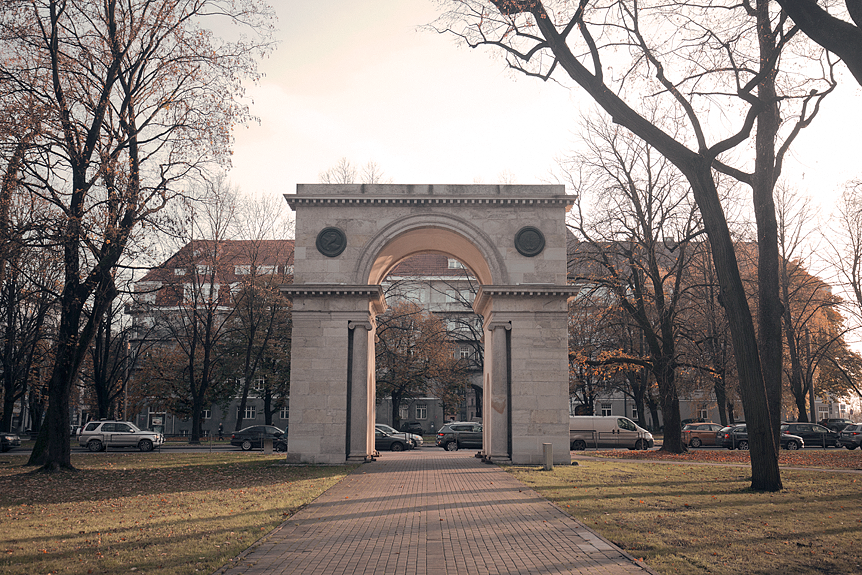 Back at the ship again, we went straight to the relaxation area and spent some time in the sauna and jacuzzi to warm up and rest our feet after walking outside all day. After that, we tried some more entertainment the ship had to offer and joined a bingo, won some chocolate at a music quiz and drank kids drinks with glowsticks at the ship's disco.
After that, we went to sleep and woke up the next day in Stockholm again filled with new energy and inspiration.