This excursion is sponsored by EnjoyPolen.com
It has taken me three months to write this blog post, but here it is: my visit to Auschwitz.
I think it's just so hard to know where to begin and what to share. Just as I wrote in this blog post, there are people today who deny the whole holocaust and it's so important to keep the memory of what happened to more than a million human beings in this place alive. This is a horrible part of human history, but I do believe people need to hear about it to prevent it from ever happening again. With that said, here is probably my longest blog post ever.
Many people don't know that the name "Auschwitz" actually is the German name for the town Oświęcim where the concentration camps were located, and there were more than one. Auschwitz contained of three big camps, Auschwitz I (which is also known as Stammlager (=Main Camp)), Auschwitz II (which is also known as Birkenau) and Auschwitz III (which is also known as Monowitz). In these three camps, more than a million humans lost their lives in a 5-year-period during the second world war.
We had chosen to go with EnjoyPolen.com since they offer guided tours in Swedish which were perfect since nothing got lost in translation, and we got to visit both Auschwitz I and Auschwitz II. Our guide picked us up outside our hotel and drove us to Auschwitz which is about one and a half-hour outside of Kraków. Our group consisted of about 30 Swedes but it didn't feel crowded or rushed since we all got to wear headphones which made us able to hear the guide clearly and still stroll around a little bit on our own.
Read more from Kraków
Travel Diary Day 1 – Travel Diary Day 2 – Sharing Photos from Auschwitz
Travel Diary Day 3 – Travel Diary Day 4 – Wieliczka Salt Mine
● ● ● ● ● ● ● ● ● ● ● ● ●
Auschwitz I-Stammlager
Just as I mentioned in my travel diary from this day, it was just so surreal to go from a really touristy area, through a security checkpoint and then stand beneath the "Arbeit Macht Frei"-sign which I've seen in so many photos and movies before. Even though there were a lot of tourist groups there at the same time, it was really quiet. I'm not sure how to describe how it felt walking around in Auschwitz, mainly because I'm not sure how I actually felt. I thought it would be easier to understand and take everything in once you're actually there where it all happened, but it was honestly way harder. How can that much cruelty have taken place at the same spot I was standing, 80 years earlier?
During the war, Auschwitz I was the first camp in Auschwitz which at first was used for political prisoners, and now it's been turned in to a museum. Some of the rooms have been kept like they were during the war which made it possible to see how the prisoners lived, worked and died. Other rooms had been turned in to traditional museum exhibitions showing both photographs and physical things from the war. The Nazis kept everything from their prisoners and you have probably heard about the rooms filled with thousands of shoes and bags. One corridor was filled with photographs of prisoners because, at the beginning of the war, they photographed and registred every prisoner that came to Auschwitz – then they became too many. 80-90% of the people who arrived at Auschwitz were sent straight to the gas chambers, most often women and children since they were the weakest ones = no good workforce.
You're allowed to photograph everything in Auschwitz I, except for two places. One is a room filled with tons of hair from humans who has been gassed to death and the other is a small chamber, not bigger than 1×1 meter where up to 4 prisoners were kept at the same time for committing "crimes", like going to the bathroom during working hours.
Auschwitz I was also the place were Dr. Joseph Mengele, which might be one of the worst human beings who have ever walked this earth, worked. He did not only decide which of the prisoners were taken straight to the gas chambers at arrival, but he also made horrible experiments on the prisoners. Amputating body parts and sewing people together, without any sort of anesthesia, were just a few things he experimented with.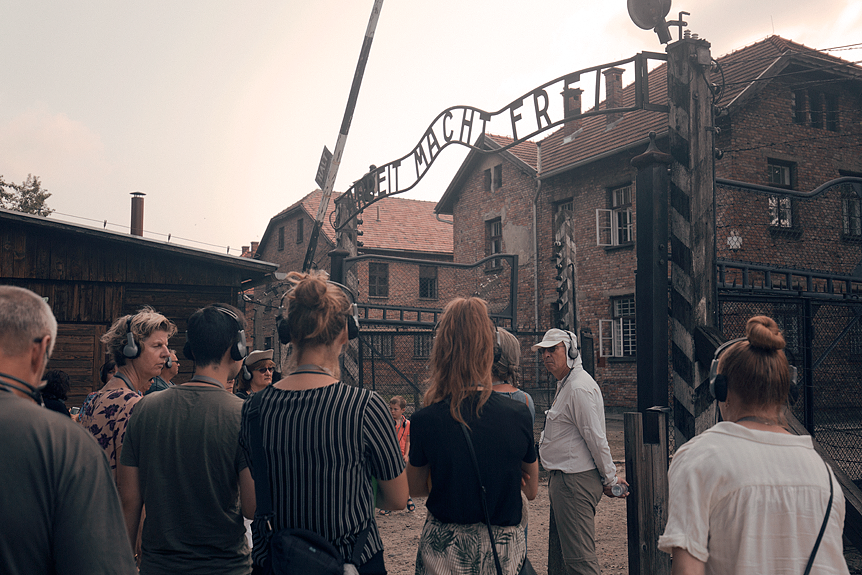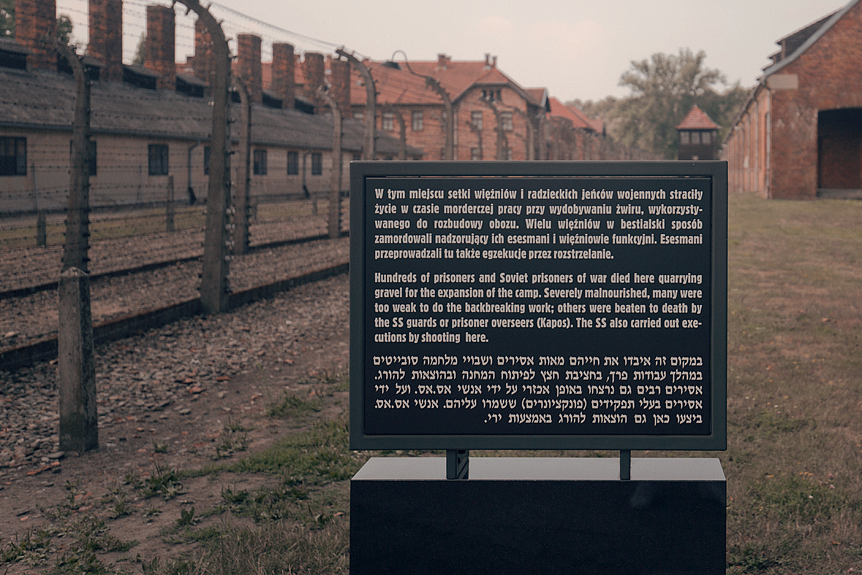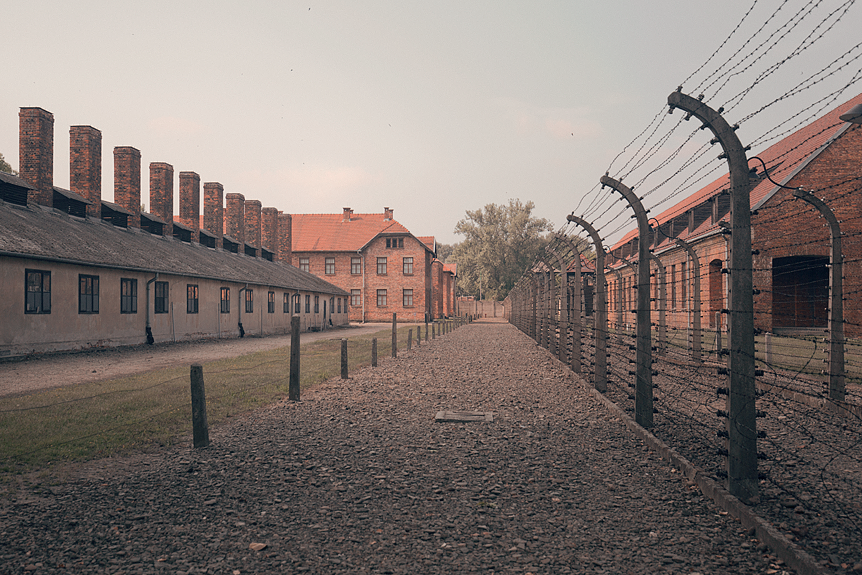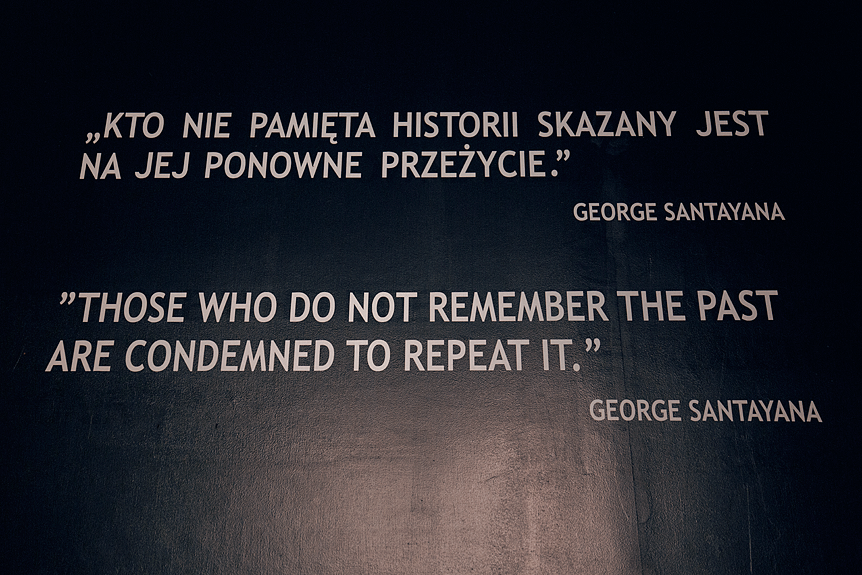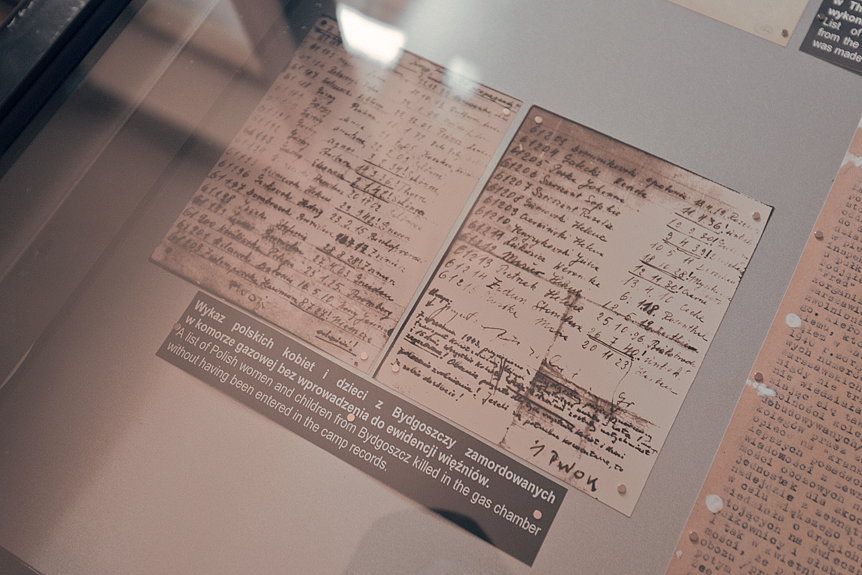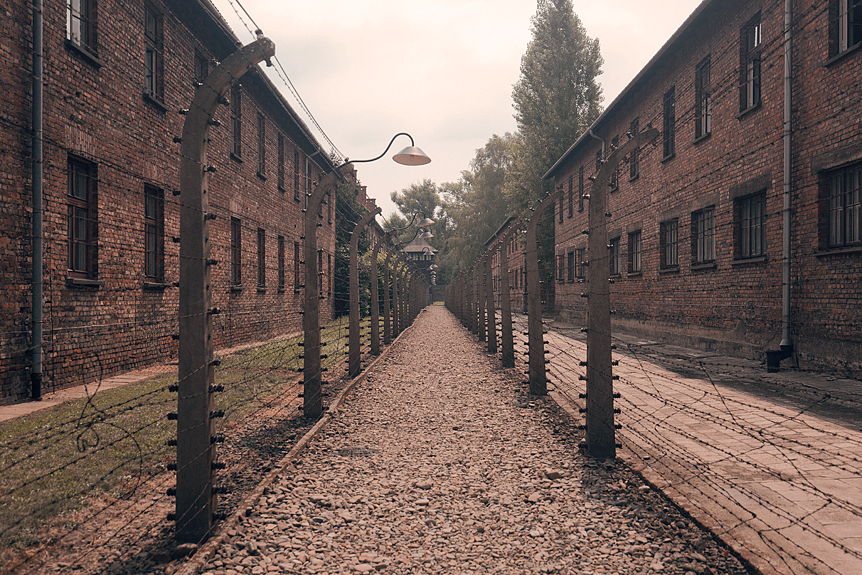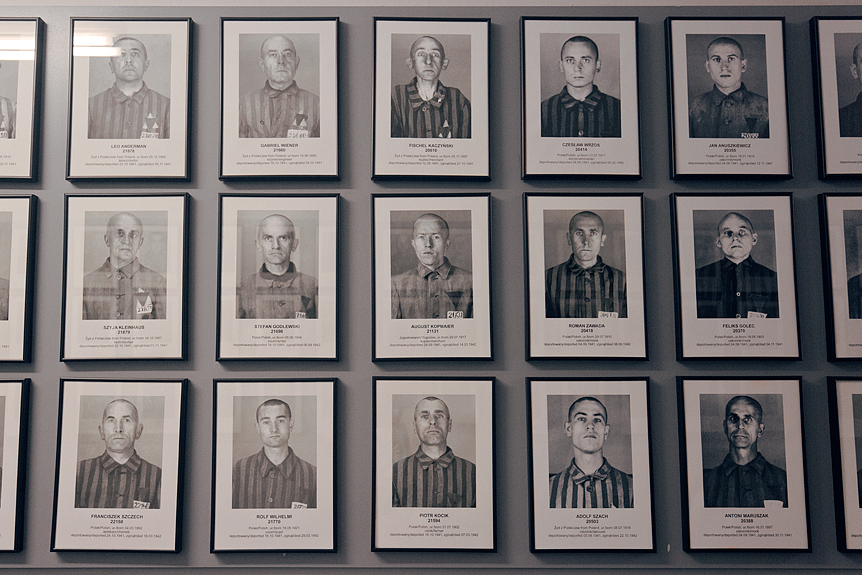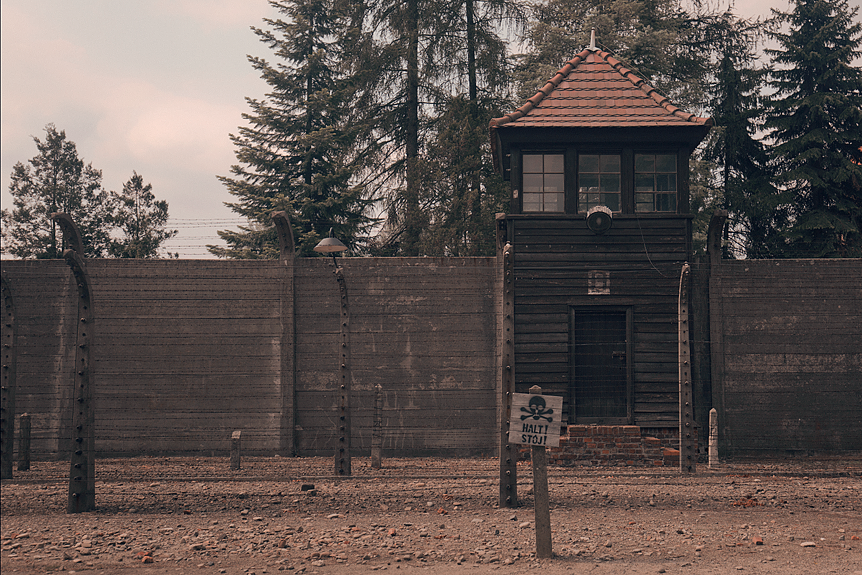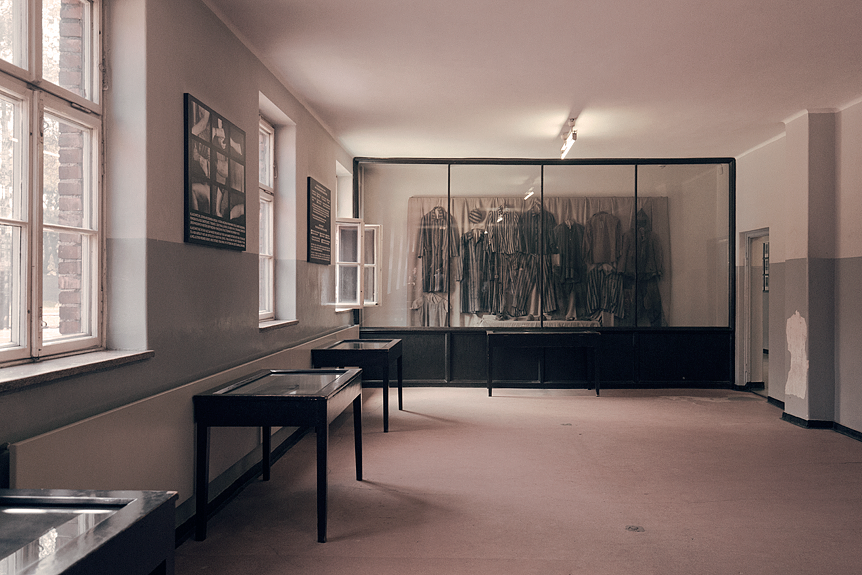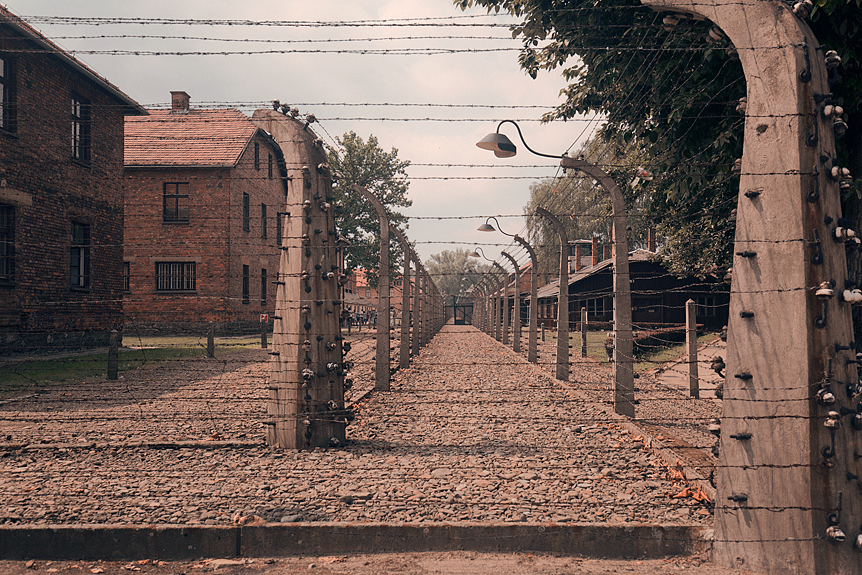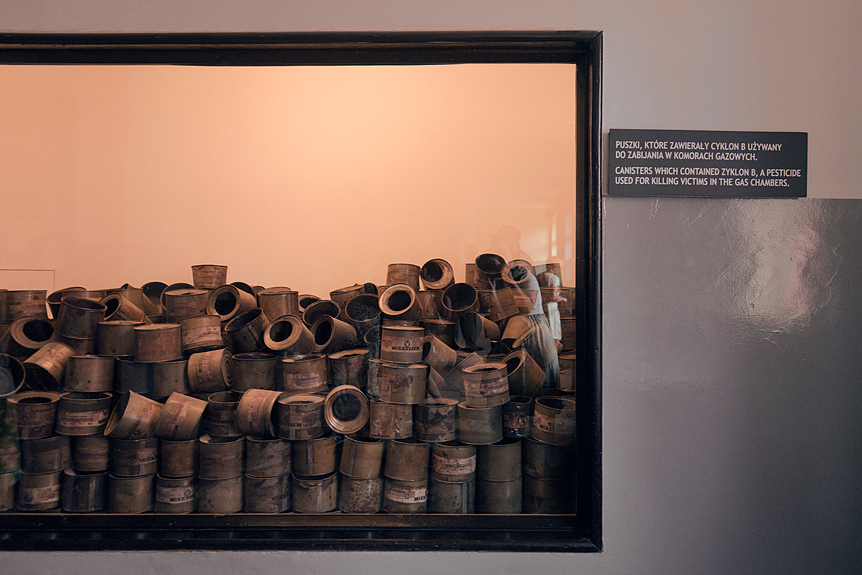 The last part of the tour at Auschwitz I was without a doubt the worst part because we got to visit the only remaining gas chamber. At the end of the war, the Nazis destroyed the four big gas chambers at Birkenau to cover up what they had done so this small one at Stammlager is the only one that remains. This was the chamber where they first tried the gas Zyklon B as a way to kill many people at the same time.
I do have to admit that I stopped at the entrance to the camber just to make sure that I had a way out before stepping inside. The chamber was probably bigger than my apartment, but I still felt so claustrophobic inside, especially when I had a closer look on the walls and noticed all the scratch marks from humans who had been trapped inside and had been fighting for their lives. It's overwhelming to think about what they must have felt and experienced and I was so relieved when we got to step outside again and the thought "We got to get out from a gas chamber alive. Most people didn't" crossed my mind.
Next to the gas chamber was the crematory where other prisoners had to carry the bodies from the gas chamber and burn them. When all the gas chambers were active, they had the capacity to gas and burn 4400 people – every day. 4400 humans every day lost their lives in these chambers just because someone else thought they were different.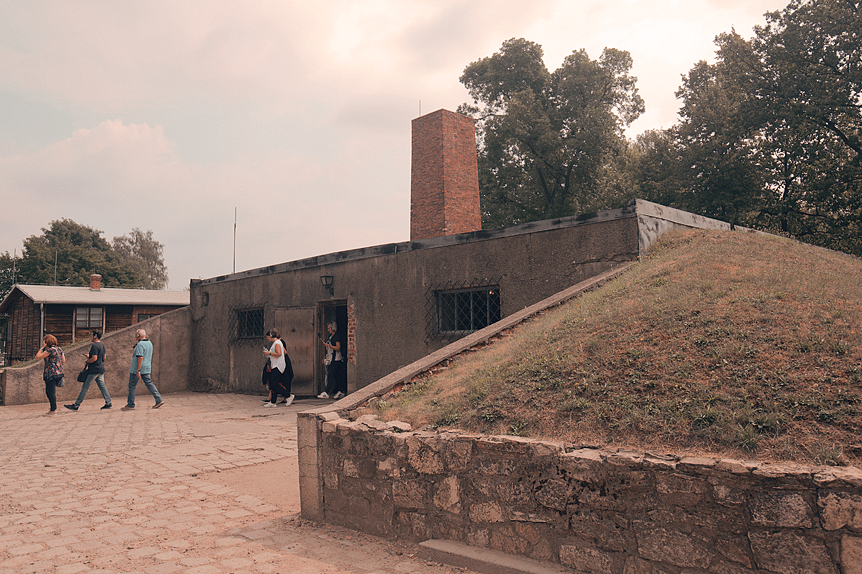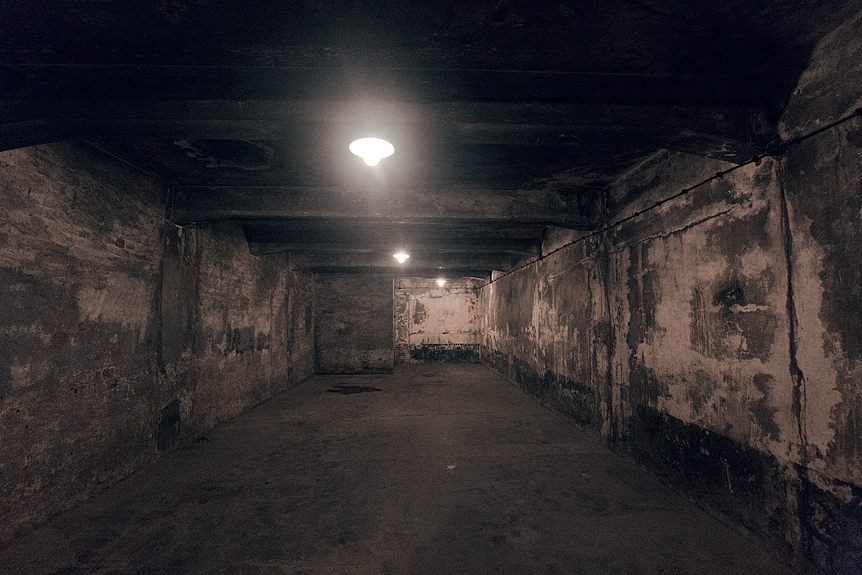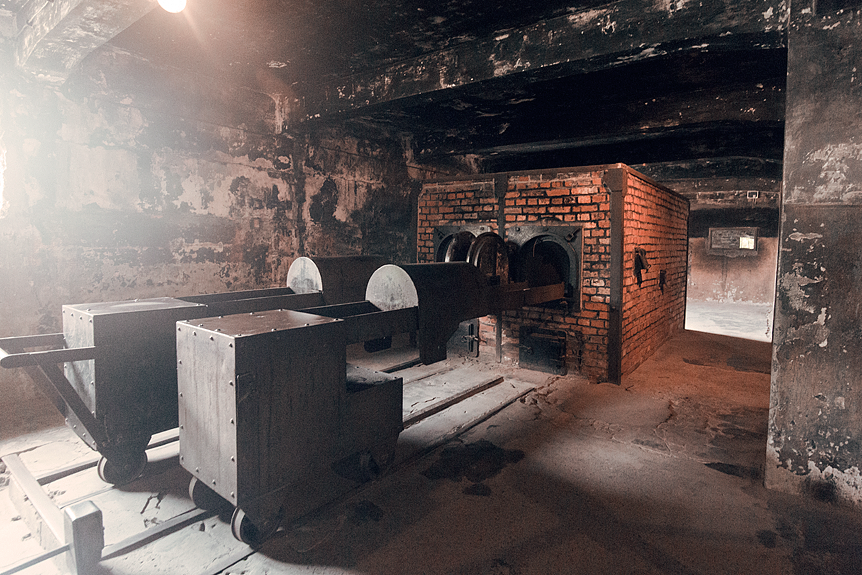 Auschwitz II-Birkenau
We had a small break after visiting the gas chamber (which I do believe we all needed to really cope with it) before we got back to the bus and drove for about 5 minutes to Auschwitz II. This area was built later during the war and not much of it remains today since most of the buildings were made out of wood instead of bricks since it was cheaper and quicker to build. Auschwitz I was inhumane, Auschwitz II was just so elaborated evil that it's impossible to understand.
The gates at Birkenau is known as "Gate of Death" since this was where the trains filled with prisoners arrived. As I mentioned above, 80-90% of the prisoners were gassed at arrival to Auschwitz, and that was after traveling for days in a cramped train carriage. Many of the humans that arrived with those trains weren't even aware that they were prisoners, the Nazis tricked Hungarian jews at the end of the war to buy land in Poland and when they arrived with the train they were sent of to the gas chambers. They actually paid money to the Nazis and ended up being killed in the most gruesome way.
We got to get inside two of the remaining buildings in Birkenau, one "accommodation" and one "toilet". The last photo in this post is of the "beds" the prisoners slept in and the toilets were basically just a big box which they only where allowed to visit once in the morning and once in the evening. Going to the toilet during working hours led to horrible punishments and it was highly educated prisoners like doctors and professors that got to empty the toilets – just to humiliate them. The Nazis did everything to physically and mentally torture their prisoners.
The things I've mentioned in this post are just a small part of everything that happened in Auschwitz during these 5 years. Our guide ended the tour by saying: "The people who did this were humans. They were human beings with families and education, and still, they made theses horrible actions to other humans. It is possible it can happen again, and that's why what happened at Auschwitz has to be remembered." and with those words, I would like to finish this blog post. Be kind.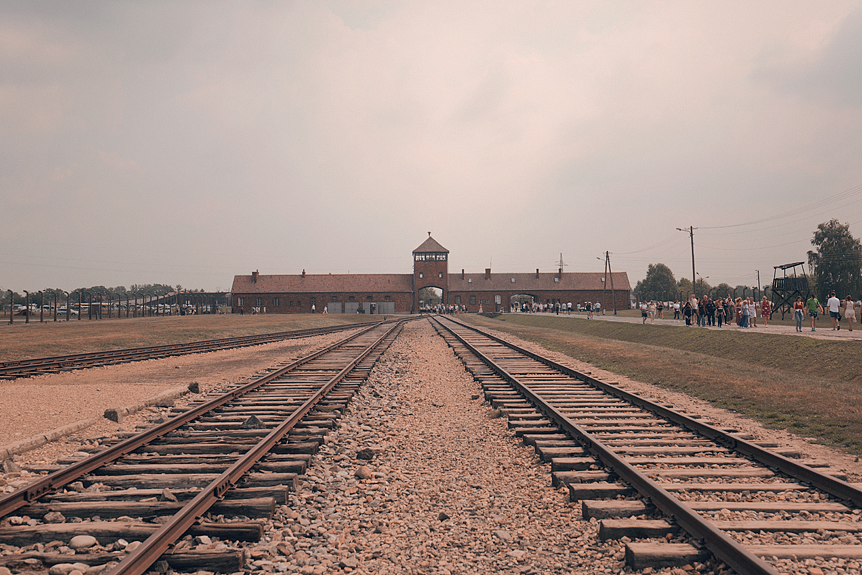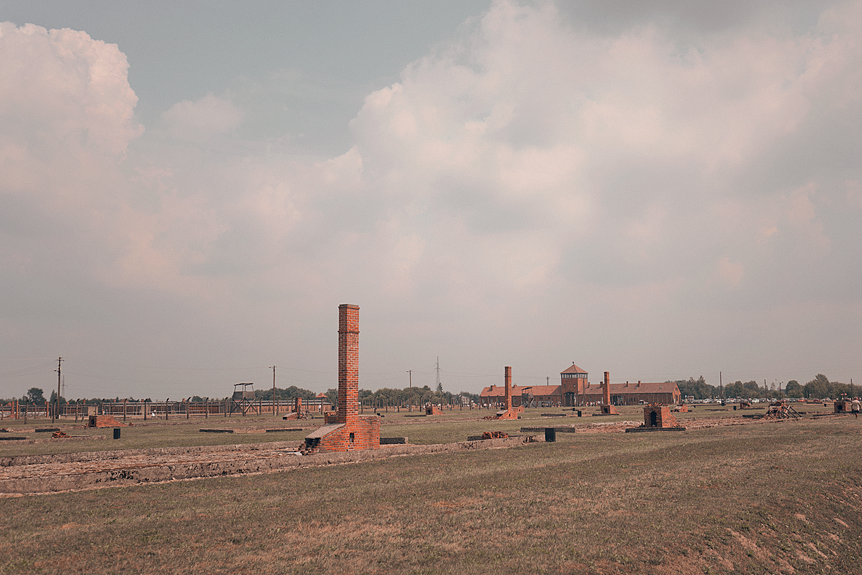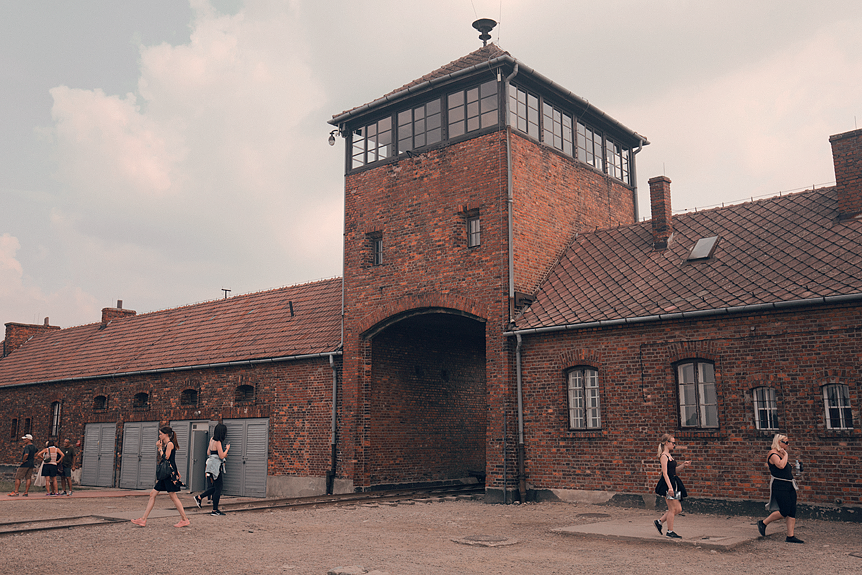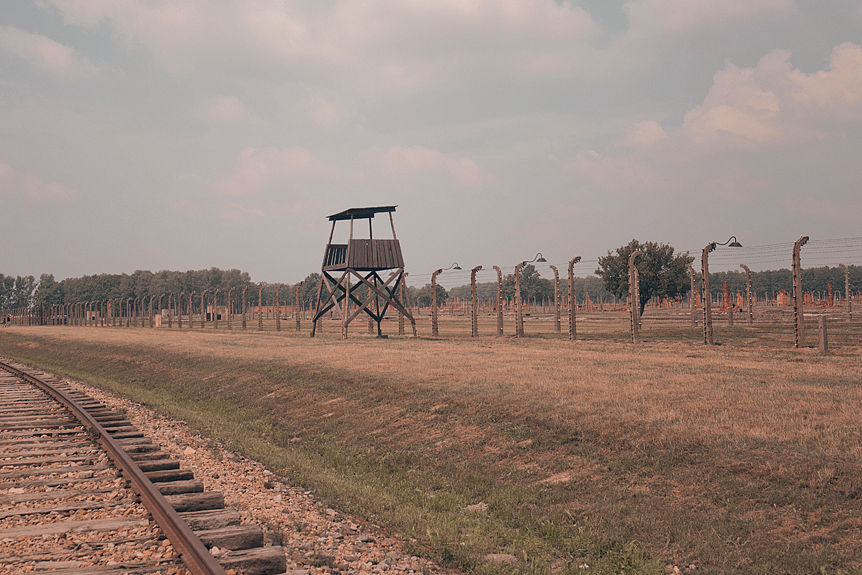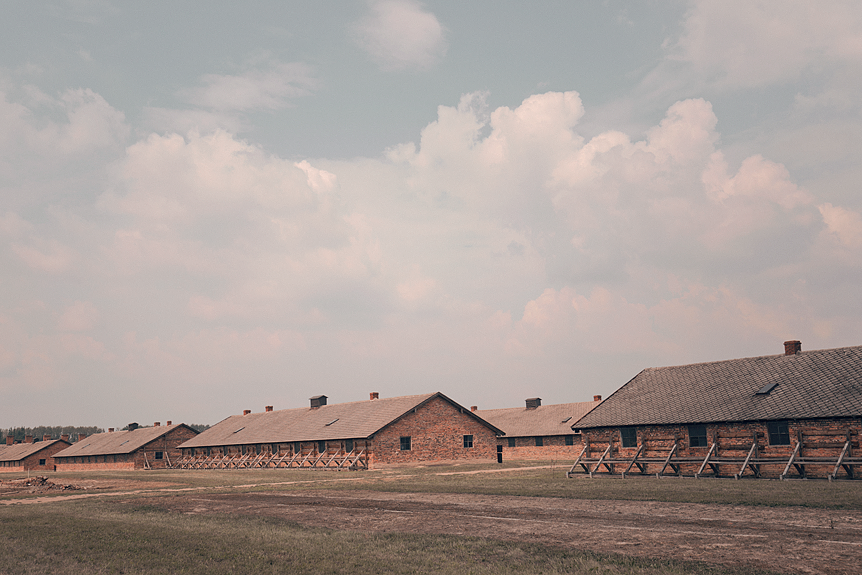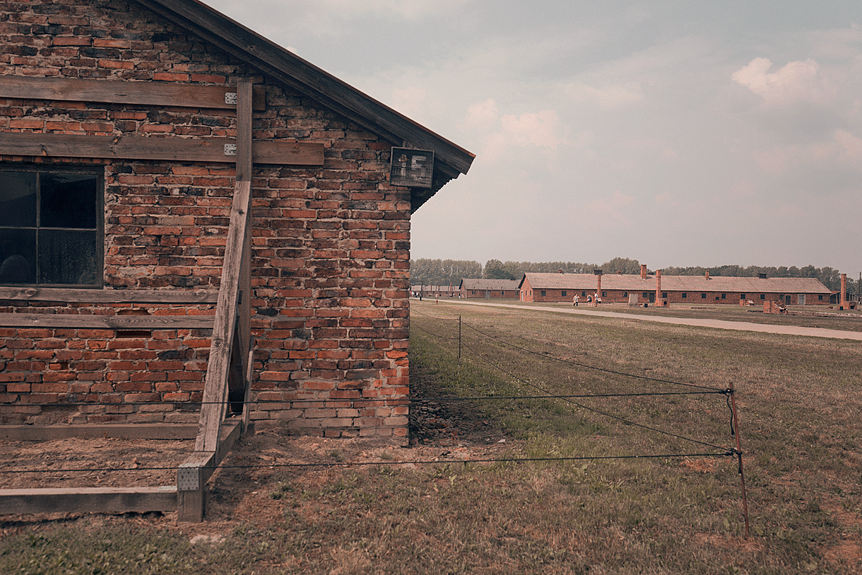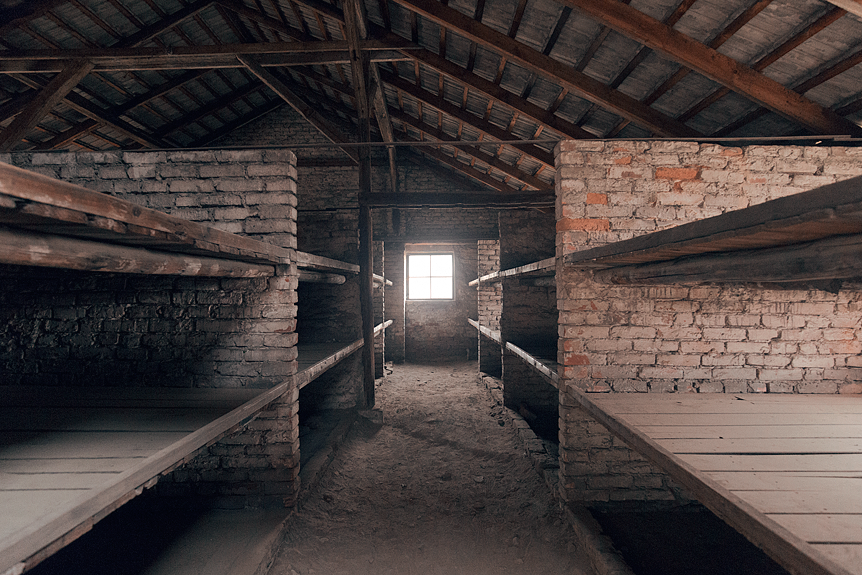 Quick facts about Auschwitz
Name: Auschwitz
Location: Więźniów Oświęcimia 20, 32-603 Oświęcim, Poland
Established: It was a concentration camp between 1940-1945, became a museum in 1947
Opening hours: Open daily, times differs so make sure to check that out before visiting
Entrance fee: It's free to visit Auschwitz II-Birkenau and the cost of visiting Auschwitz I differs a lot depending on day/time/group size etc.. It costs 195PLN per person to go with EnjoyPolen which includes both transportation, entrance fee and a guided tour of both Auschwitz I and II
Guided tours: Available, you can book tickets in advance, either from the museum or with an external tour organizer. You can get a Swedish speaking guide if you book your tour with EnjoyPolen
Suitable for: the Anthropologist, the Archaeologist, the Organised Mass Tourist, the Seeker, the Independent Mass Tourist, the Escapist, and the Educational Tourist (click here to read more about the different traveler types)
Good to know: You're not allowed to bring big bags inside Auschwitz I, there are 2 places in Auschwitz I where you're not allowed to photograph and show some respect – more than a million people lost their lives at this place to such unnecessary evil and should not be treated "as a cool place to takes selfies at"