Hope you all have had a great Christmas celebration this year!
I've been traveling around the Pacific Ocean for almost a month and got back to Sweden with about zero Christmas spirit on the 21st of December – and spent all Christmas terribly jet-lagged. Oh well, I still got a cozy Christmas celebration with my relatives which I'm so grateful for since everyone's pretty laid back about the holidays and it's totally fine to take a nap whenever, haha!
We skipped giving Christmas presents in my family this year, but I still got the best Christmas present on Christmas Day – getting my dog Stina back home ❤️ She's been with my boyfriend's mother while we've been traveling and I've missed her like crazy. We met up with them yesterday in Flen and I have honestly not left her side since. Not going on any longer trips without her, that's one thing for sure!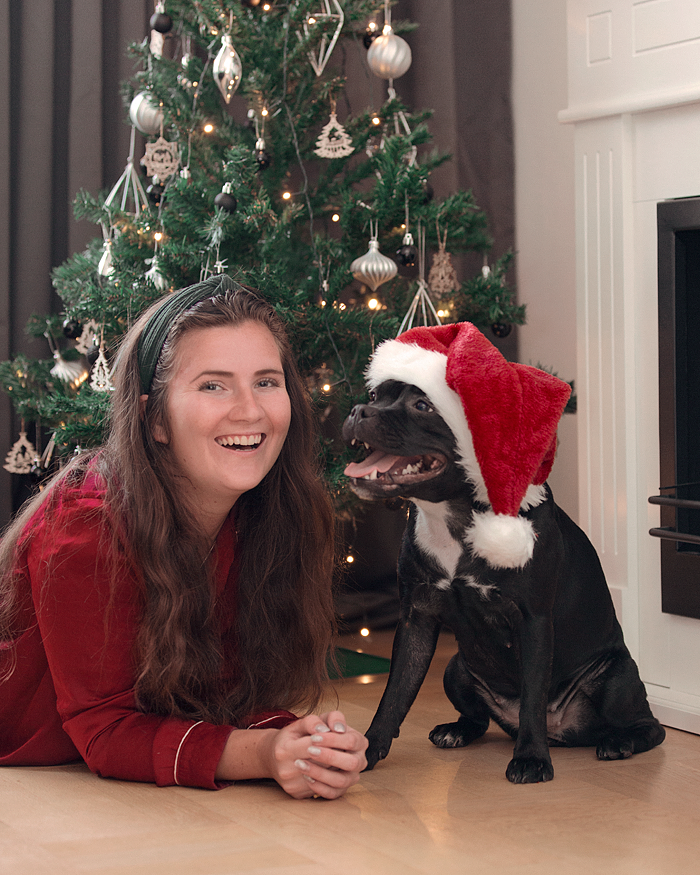 Now what? Don't think I'm not going to write more about my trip to Australia, New Caledonia, Vanuatu, and New Zealand! I've got about 2000 photos to go through more thoroughly (and that is after I've already deleted a whole lot!) and I'm so looking forward to sharing what I've been experiencing; swinging in the worlds biggest swing, petting kangaroos and swimming with sea turtles, just to mention a few.