Let's start my travel diaries from the trip around the South Pacific with our day in Sydney!
I have had problems knowing how to even begin writing about this trip due to the situation in Australia right now. I did have a great trip, but at the same time, it feels so wrong to share my experiences as a tourist while the locals volunteer to fight the fires which are literally killing the country. Hopefully, I think you can understand the situation and put that a little bit on the side (but if you want to help, make sure to check out my blog post about the Australian wildfires!) and focus a bit more on how amazing both Australia and Sydney is.
DAY 1
On the 28 of November, 24 hours after we left Stockholm, we finally reached Australia. We landed during sunset, and the view of Sydney with golden light and a pink sky was just amazing. I did this trip with my boyfriend and my family, aka. "the Chaos Family". Chaos has a tendency to follow us wherever we travel, haha. Imagine our surprise when all our bags had arrived and we all got to go through migration without major problems, haha!
We took a taxi to our hostel since it was cheaper than taking the train (Sydney, you have to do something about that!). We were going to leave Sydney the next day and head out on a cruise to New Caledonia and Vanuatu, and since we were only staying a night, we had booked the cheapest hostel room we could find within walking distance to the harbor. Unfortunately, this hostel was located on top of a bar and next to a busy street. Not really what you need when you're already sleep-deprived, but hey, at least it was cheap! 😉
DAY 2
After having a night with pretty much no sleep, we left our hostel and walked down to the harbor to leave our bags at the cruise ship terminal. Then we spent an hour or so exploring the area called "The Rocks". There was some smoke in the air, but that did not stop these extremely excited tourists to pose in front of the Sydney Opera House. We also had a look at the Sydney Harbour Bridge and a Christmas market called "Christmas on the Rocks".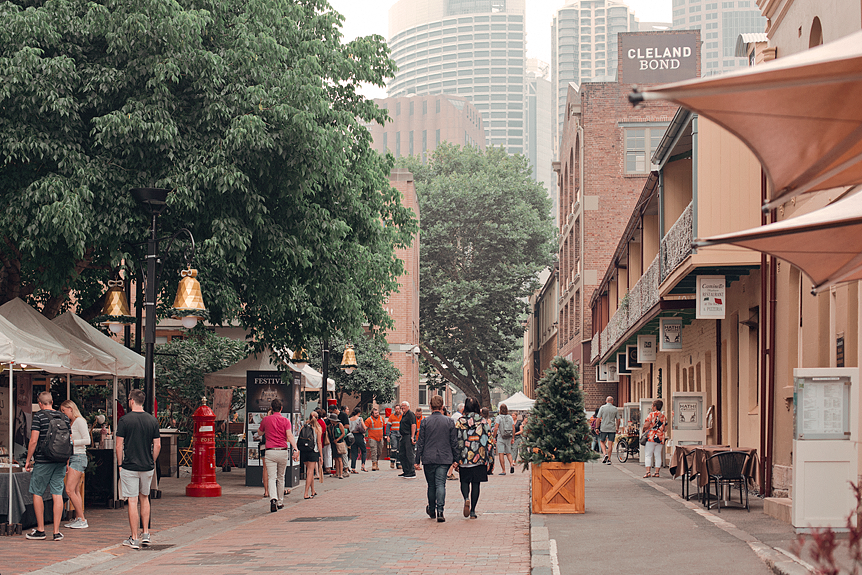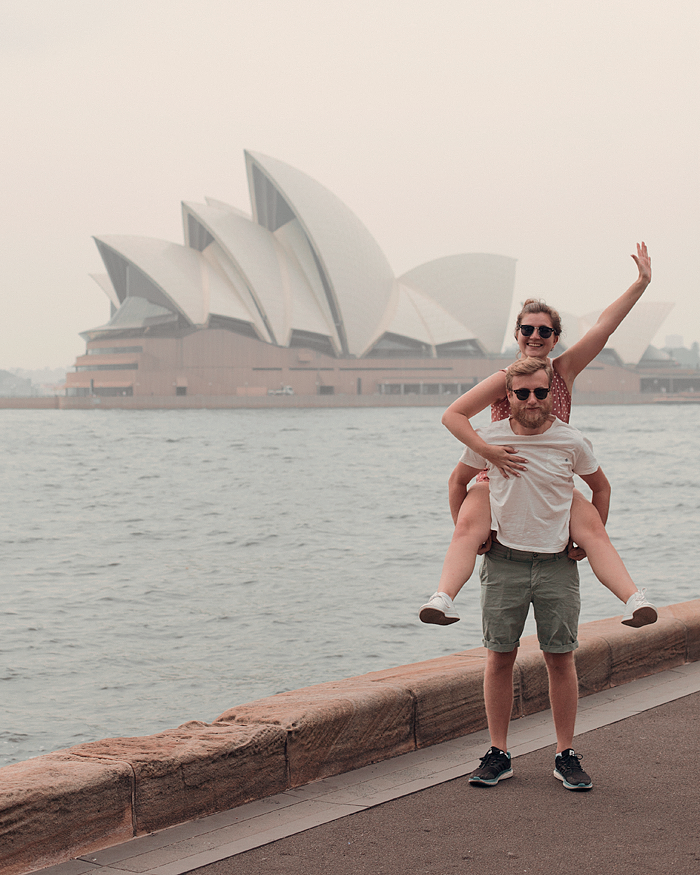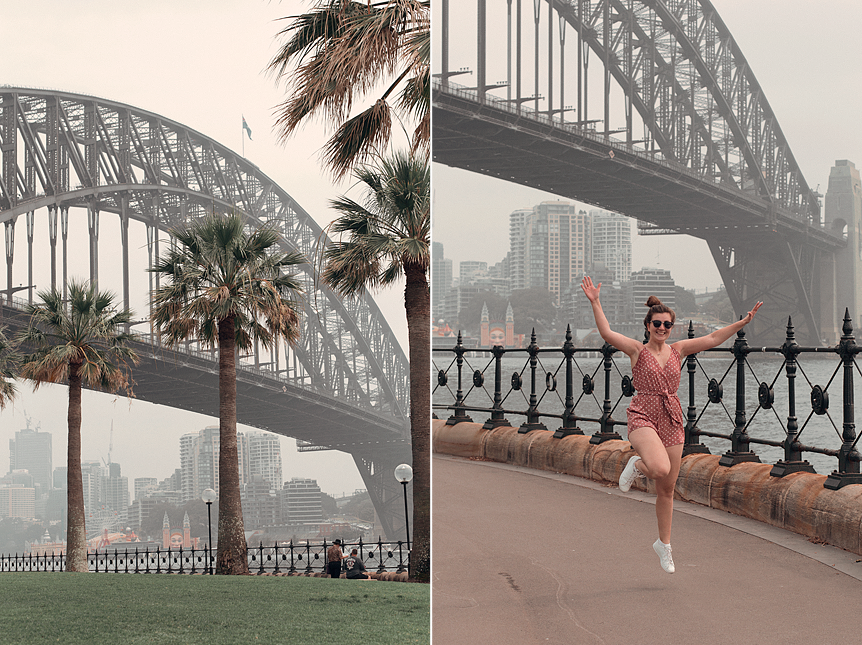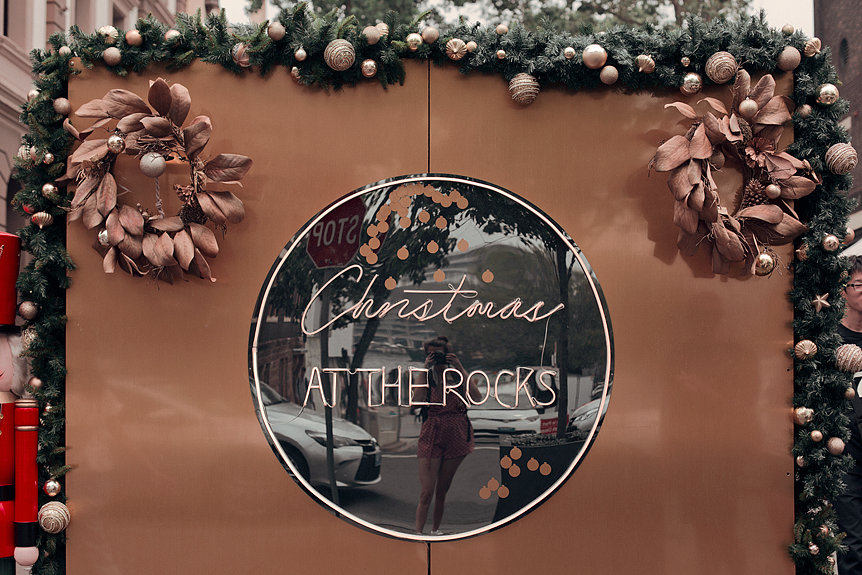 Radiance of the Seas
Around lunch time, we started to get hungry and decided to board the cruise ship to get some lunch. We went on the cruise with Royal Caribbean on the ship Radiance of the Seas. This was my third cruise with them, my family's forth and my boyfriend's first.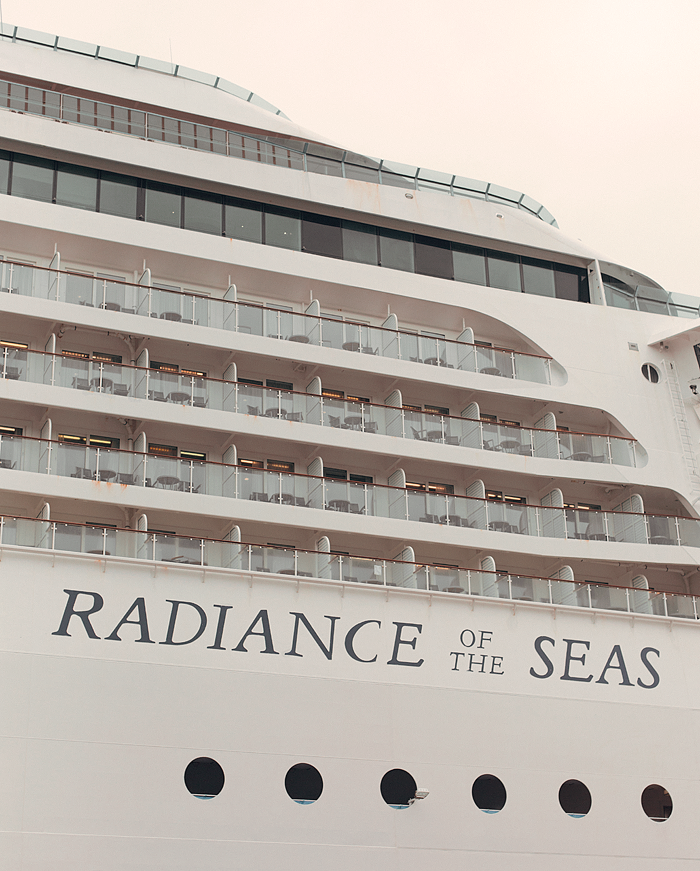 On Deck
After lunch, we walked around the ship and explored the facilities. These cruise ships are almost like its own floating city with pools, shops, hairdressers, miniature golf, rock climbing, cinema, etc. We mostly stayed on deck though since the smoke had cleared up a bit and we finally got to see the Opera House as it should look.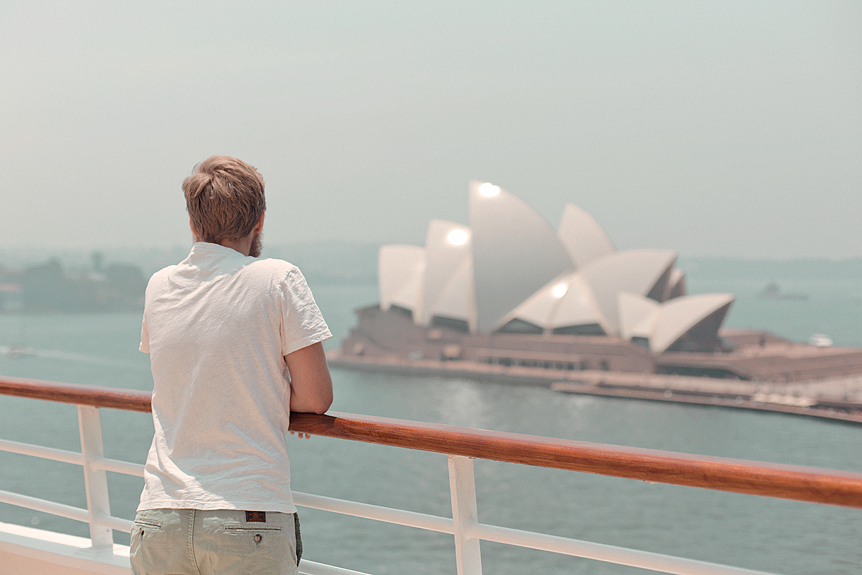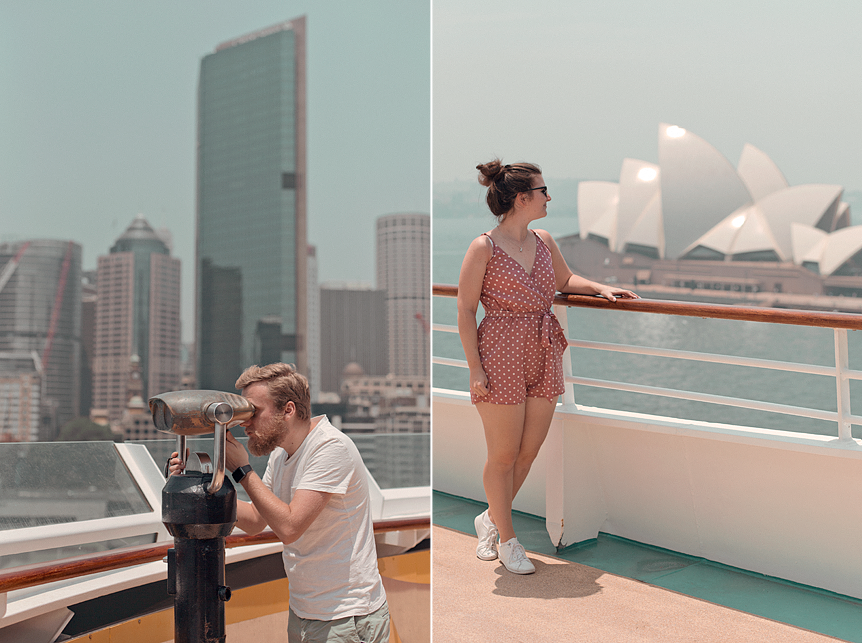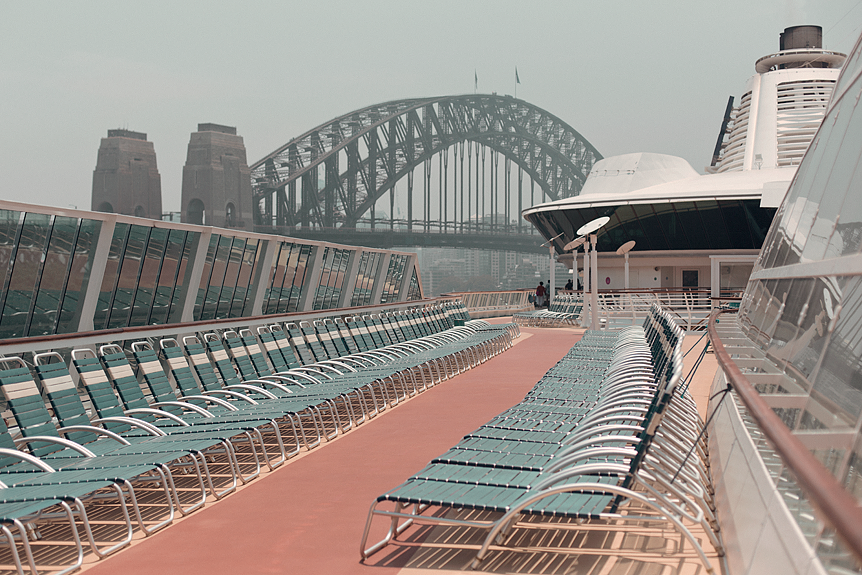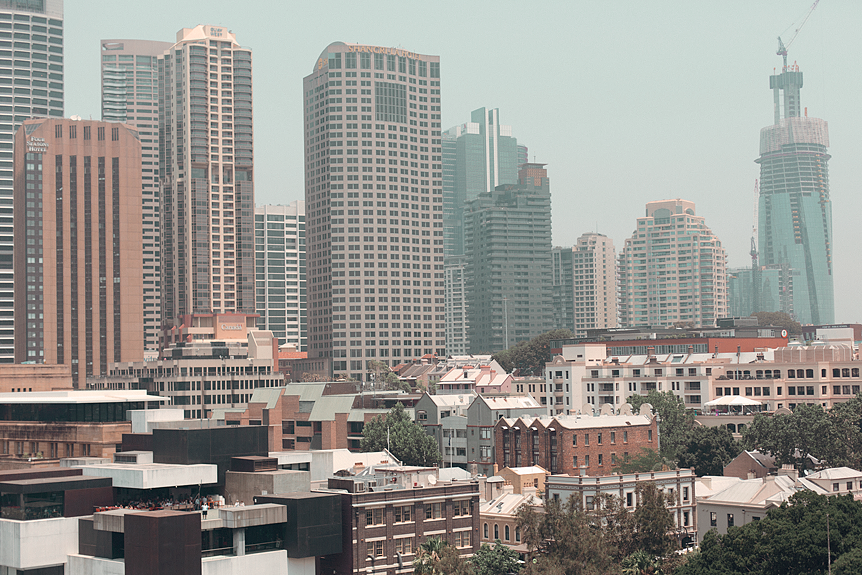 Sailing Away
Then it was time for departure. We waved goodbye to Sydney for now and headed out on our 10-day long cruise around the Pacific Ocean.