Let's go back to my cruise around the Pacific Ocean which I went on in December!
My mom scolded me last week for "uploading rainy Stockholm photos" when she wanted to see more photos from our trip, haha! So on behalf of my mother, here is our fourth and last stop of the cruise – Lifou.
Arriving at Lifou
Lifou is one of the islands in the Loyalty Islands which is a part of New Caledonia which is an oversea territory of France. Confusing, I know! All you need to know is that it's a paradise island which honestly was my favorite part of the whole cruise! We took one of the first tenders to Lifou Pier on the island in the morning and guess what the first thing we saw was? A sea turtle! Talk about a great welcome committee.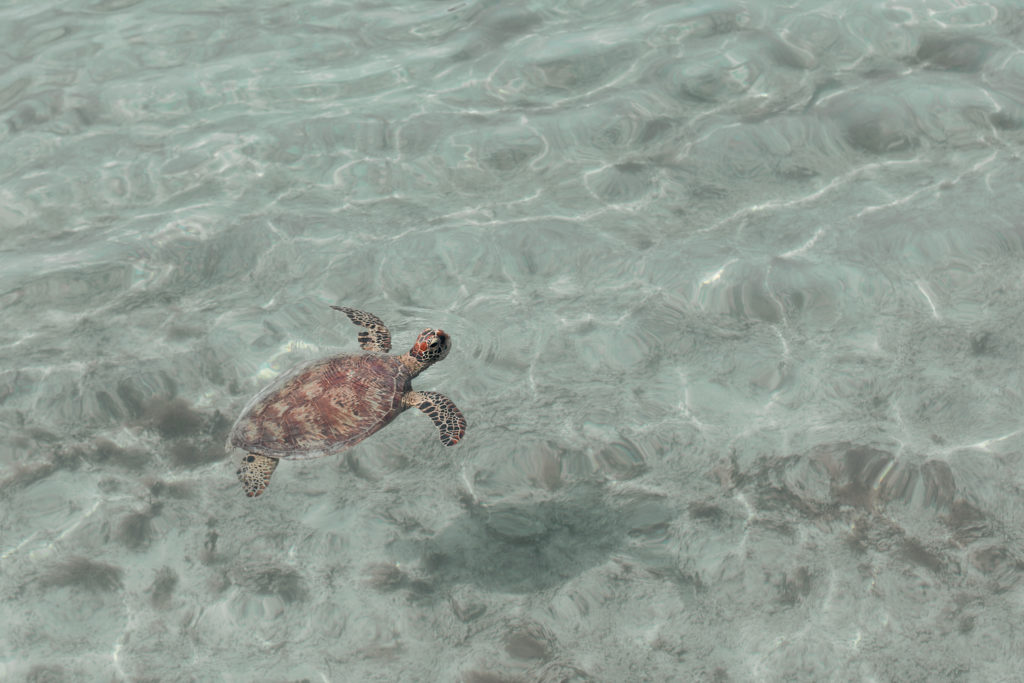 Jinek Bay Marine Reserve
We had read about the marine reserve Jinek Bay and decided to head over there straight away. The snorkeling there is supposed to be great but we ended up only looking at it from above. We neither had snorkels (which we had hoped that they rented there) or tickets to enter the water (which we found out that you have to prebook). Still, a really pretty bay though, even though we didn't get to swim in it!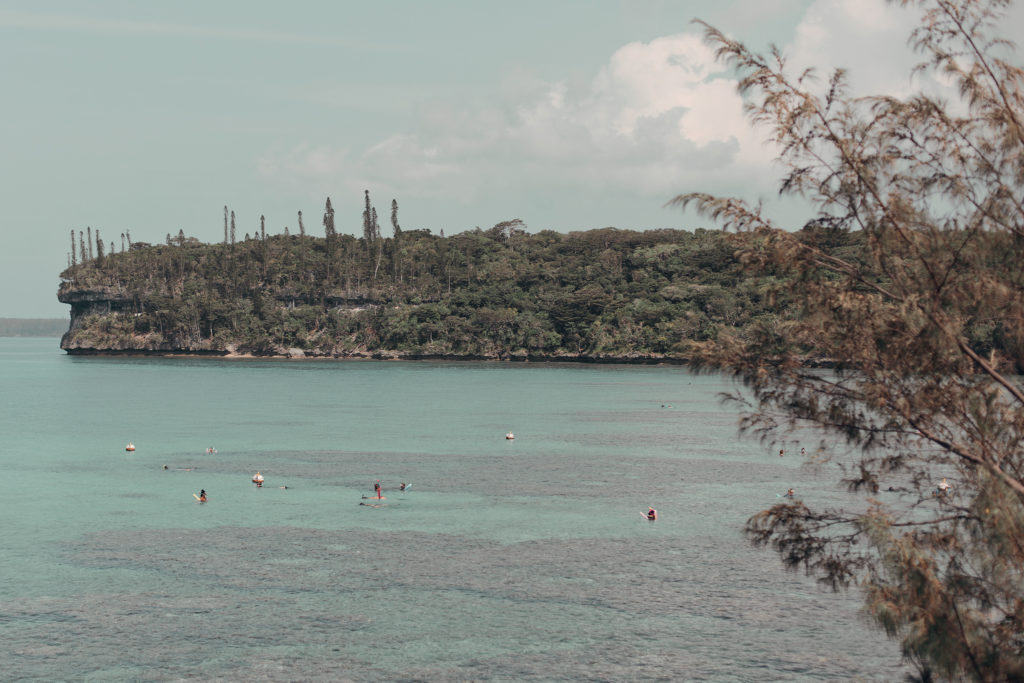 The Church upon the Hill,  Notre Dame de Lourde
It's not a secret that I love to climb to high places when I travel. When we arrived at Lifou, we saw a church upon a hill and that was our next destination of the day. The church was Notre Dame de Lourde and even though it was still early in the morning, it was really hot outside! Such an exhausting climb, but the view from the top was worth it. We could see both the pier and Jinek Bay.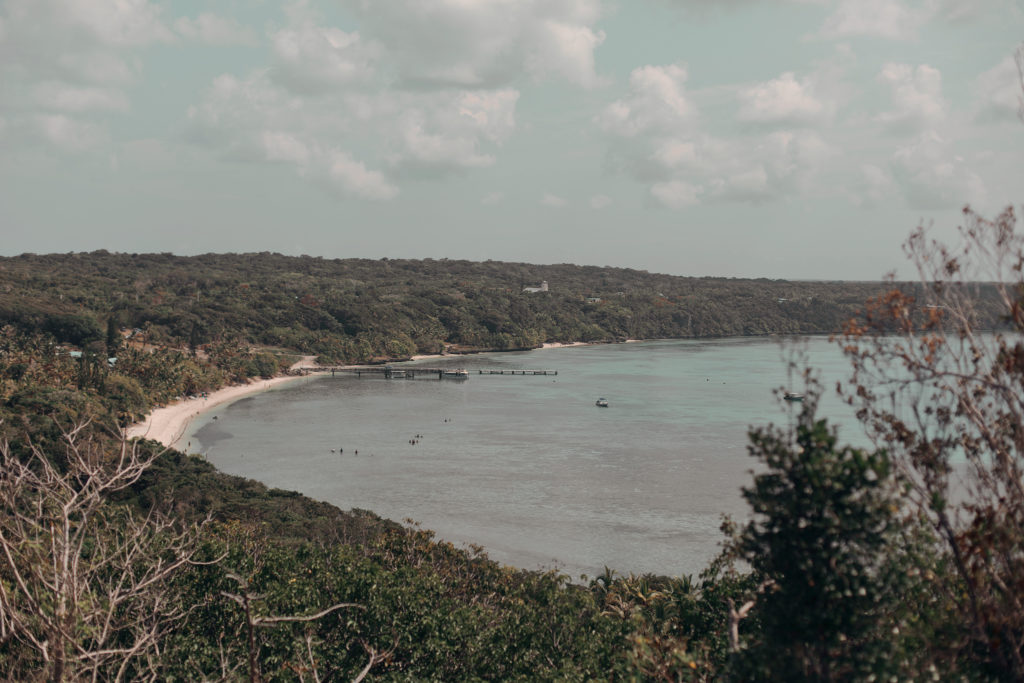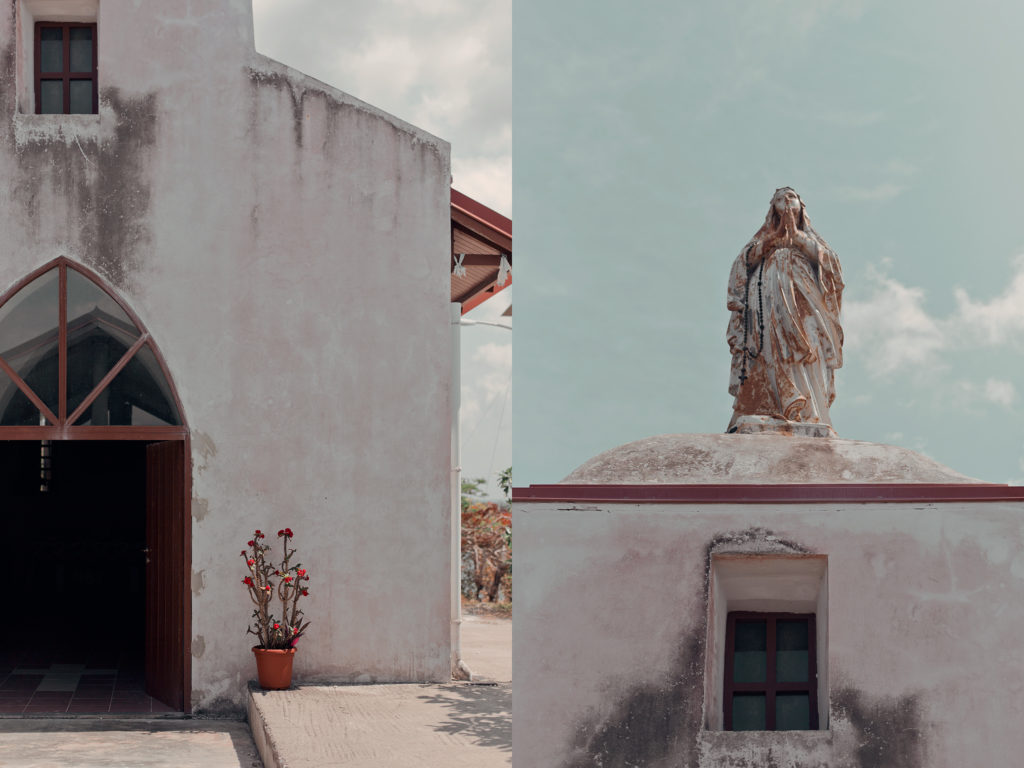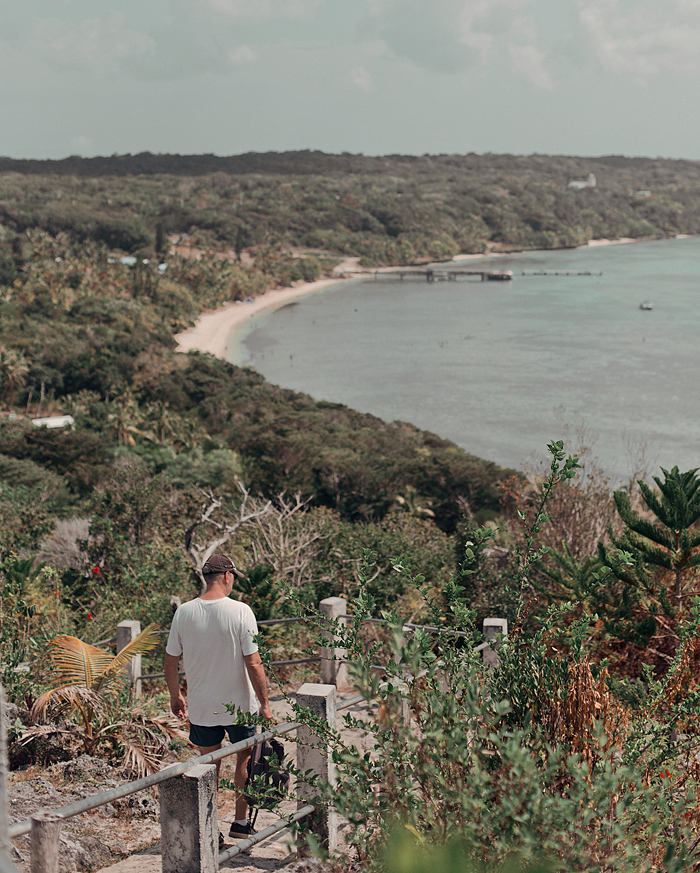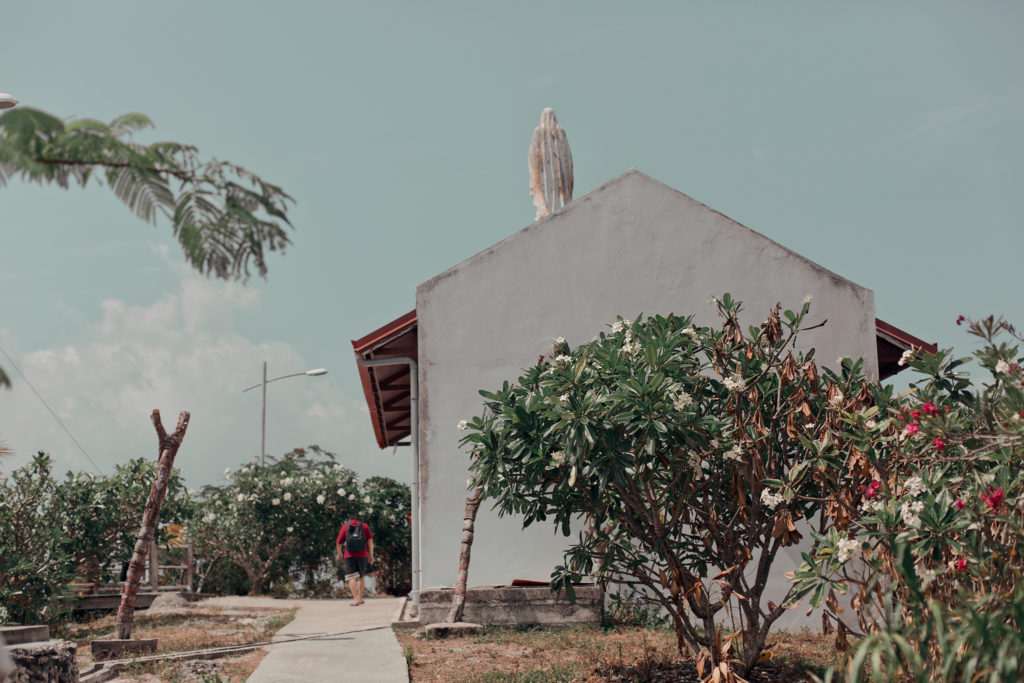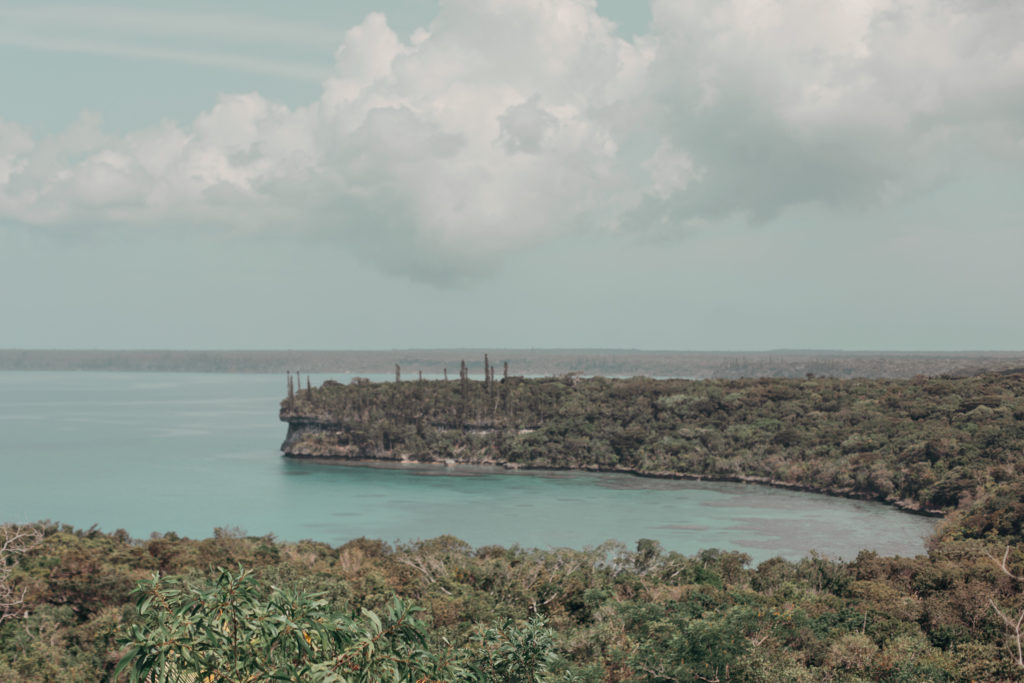 Beach Day
Then we went back to the beach by the pier and hanged there for the rest of the day. We swam around in the ocean, took a walk along the beach, chilled at our towels beneath a palm tree and rented kayaks.
I probably have to mention my flower crown as well, which I bought the day prior in Port Vila. Totally felt like an island princess wearing it, and I might have been singing/screaming "I AM MOANA!" pretty much all day. Am I 24 years old or 4? No one knows.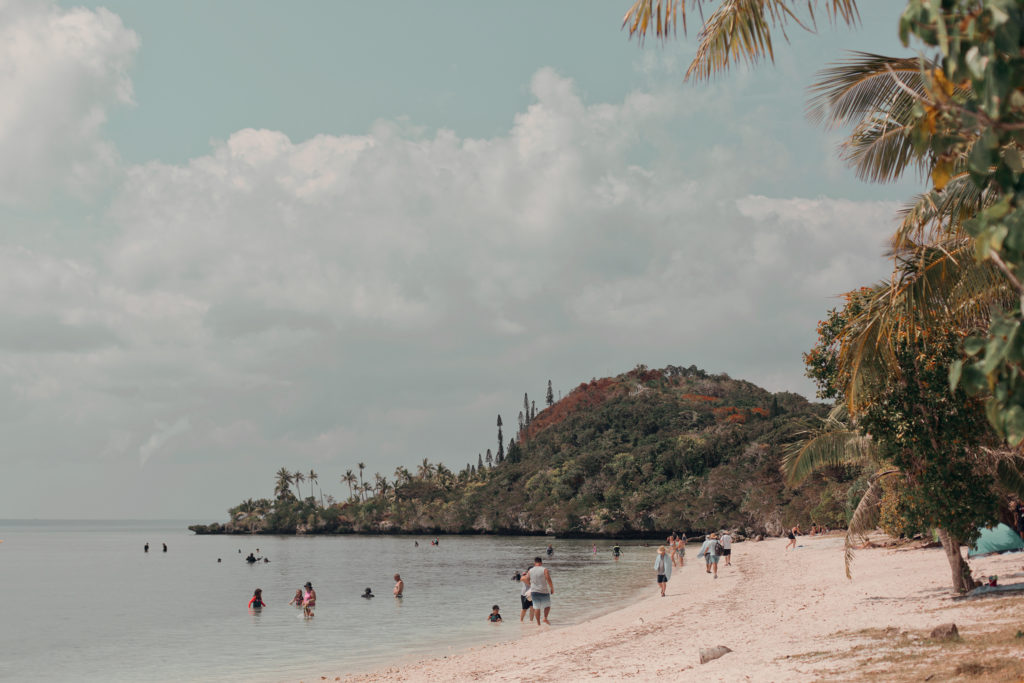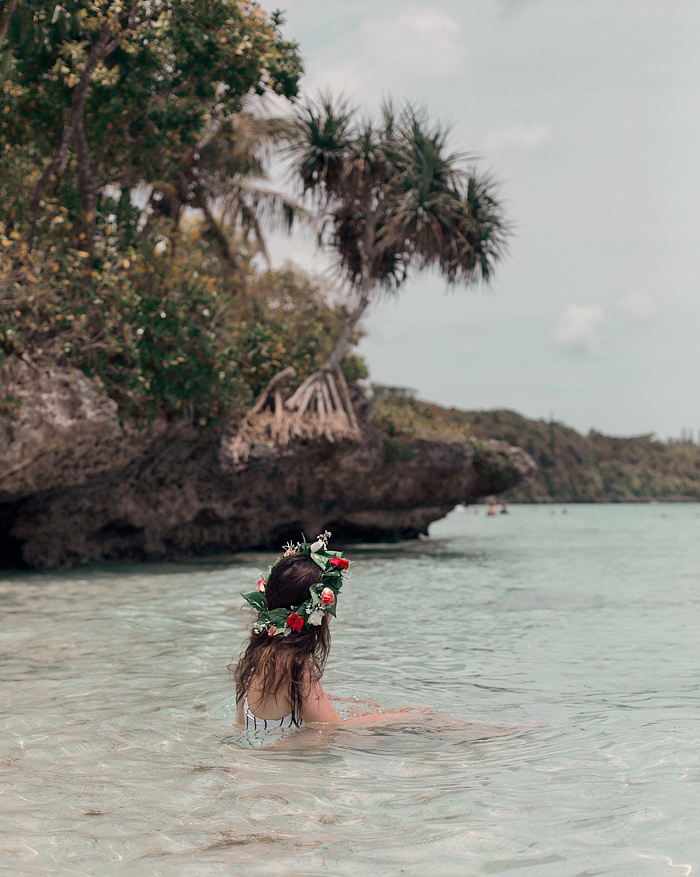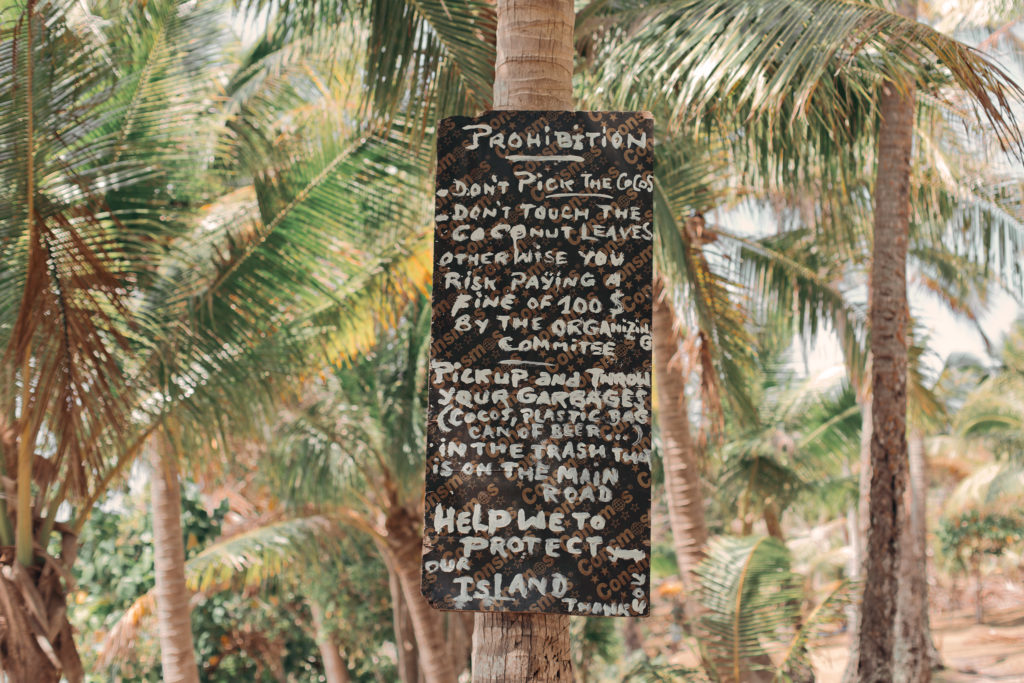 Back at the Ship
As we got back to the ship, I had to take some photos on the deck. We only saw a really small part of the island, so small I managed to capture all the places we visited in these photos, haha. It's the pier to the right, the church upon the hill in the middle and Jinek Bay to the left.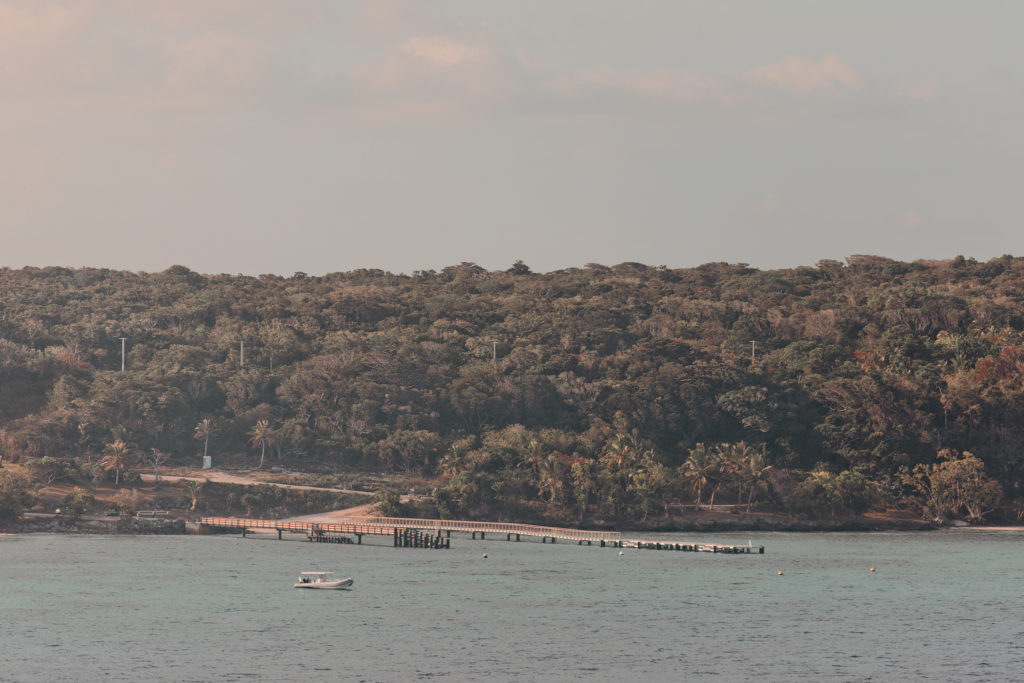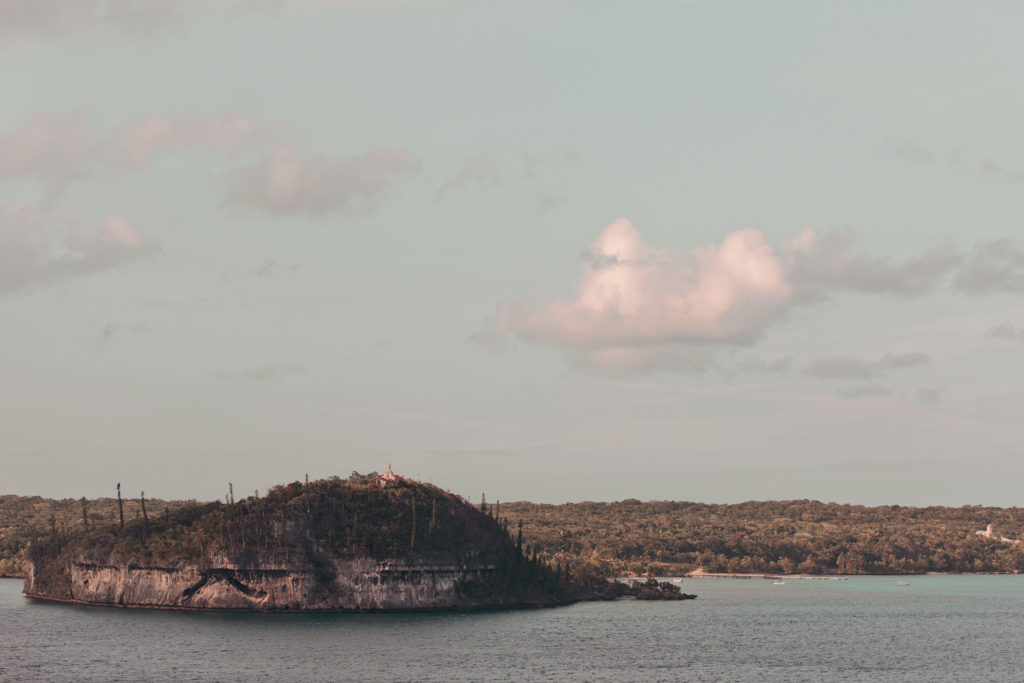 Check out my other posts from this cruise
At Sea – Nouméa – Mystery Island – Port Vila