Three weeks ago, I took a short trip to the capital of Finland.
I have been to Helsinki many times before, last time was in 2018 when I went there on a free cruise. This time was also with a free cruise (Christmas gift from the cruise company Viking Line) and who says no to a free trip? Haha!
I brought my cousin Mimmi and we left Stockholm on the evening of February 17th, had a mocktail in one of the bars before we bought some (a lot of) candy in the tax-free and went back to our cabin. We were both super tired and went to bed early to get some sleep – which we didn't get since it was a storm outside. Storm on the ocean = big waves. We could not lie still and actually got tossed over. I got super seasick as well and with every wave, it sounded like the ship was breaking. Fun night, or not, haha! Oh well, we survived and arrived in Helsinki the next morning.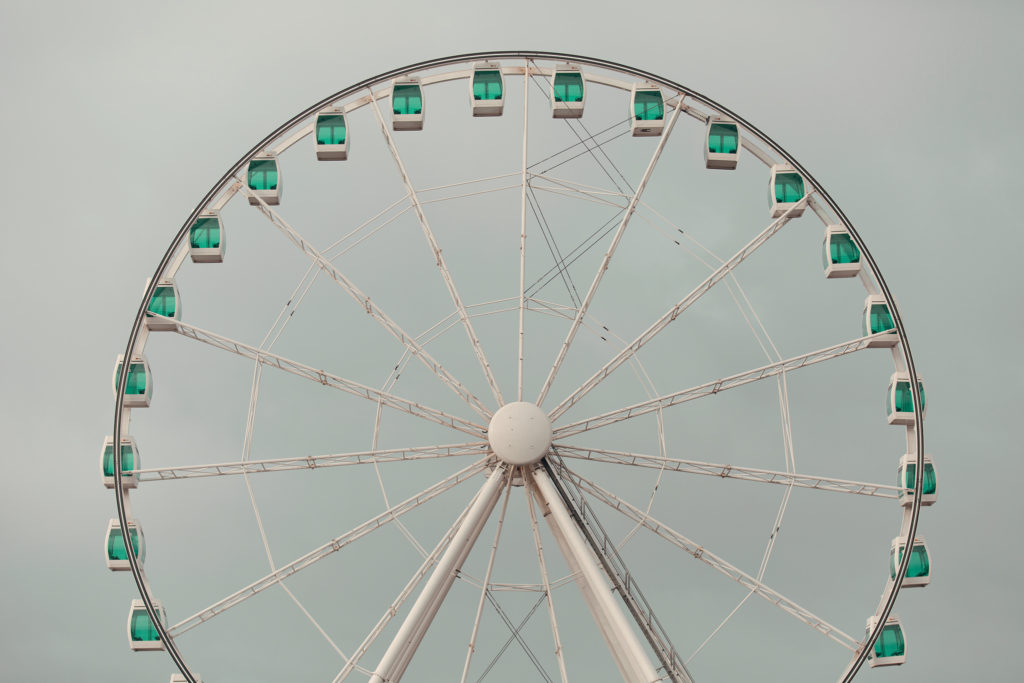 Helsinki Cathedral
We began our day in Helsinki by visiting two churches, Uspenskin Katedraali and Helsinki Cathedral. The second one is probably my favorite building in Helsinki and I wrote a blog post about it after my latest Helsinki trip. So stunning!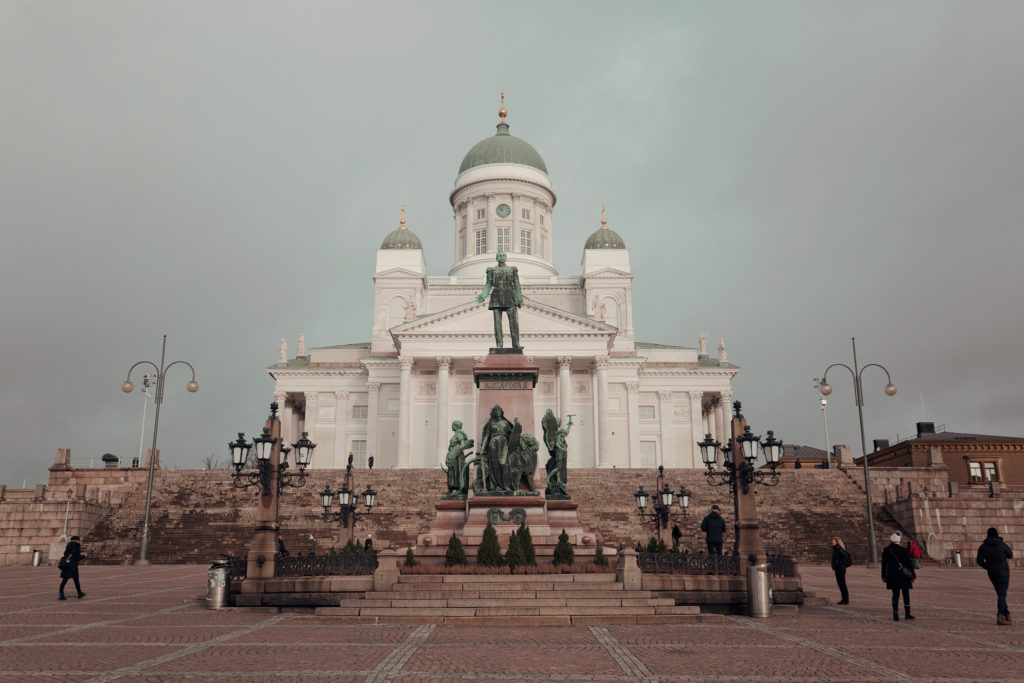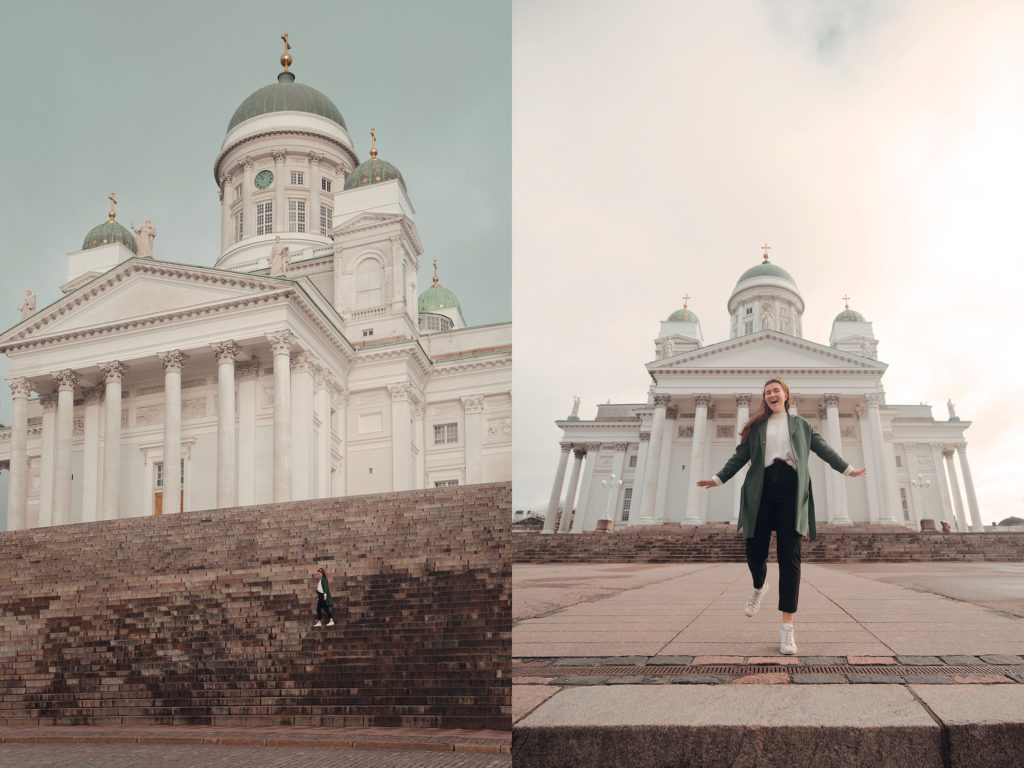 National Library of Finland
Next to Helsinki Catherdal is Finland's National Library which was closed the last time I was in Helsinki. This time, it was open and we spent some time enjoying the beautiful architecture inside.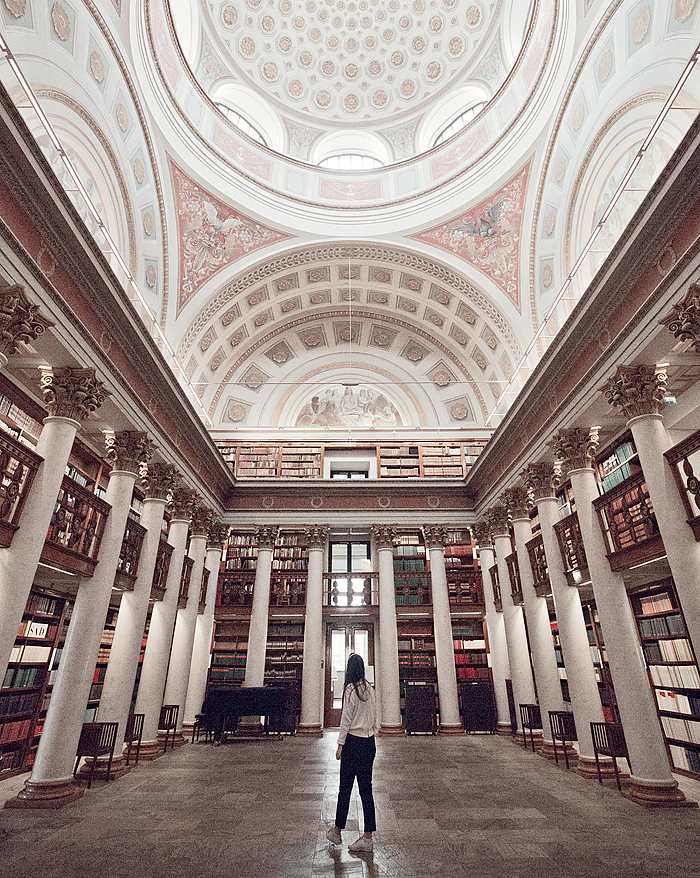 Kajsaniemi Botanic Gardens
We headed over to Kajsaniemi Botanic Gardens since we had seen photos of the greenhouse and thought it looked pretty. Unfortunately, the garden was quite dead (well, it was February after all) and we did not want to spend money on getting inside the greenhouse so we ended up having a salad buffé in a cute little café next to the greenhouse instead.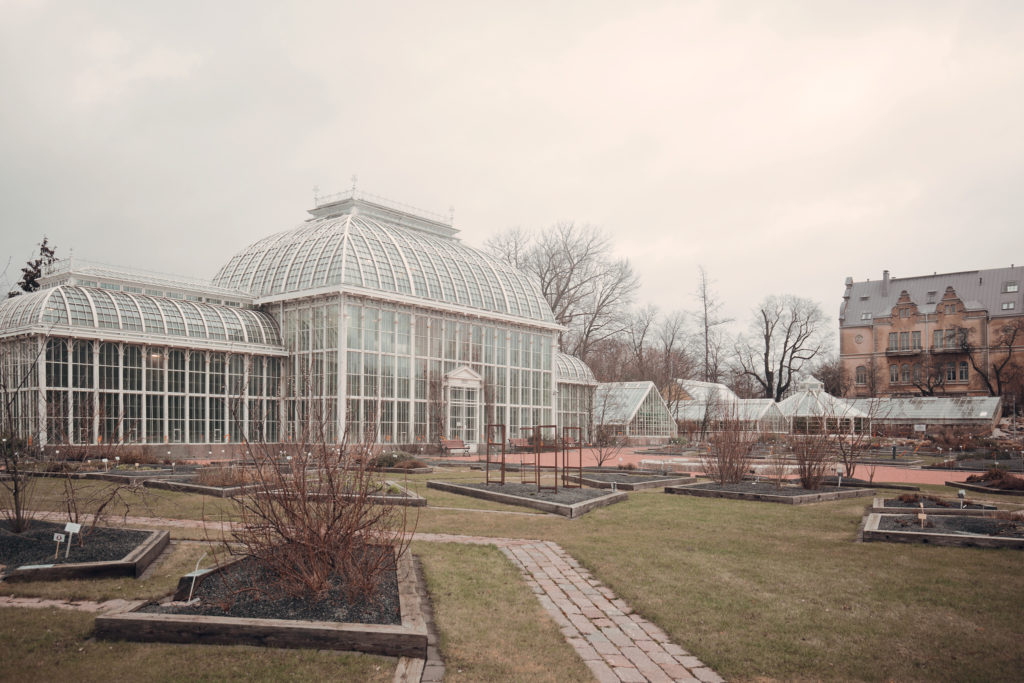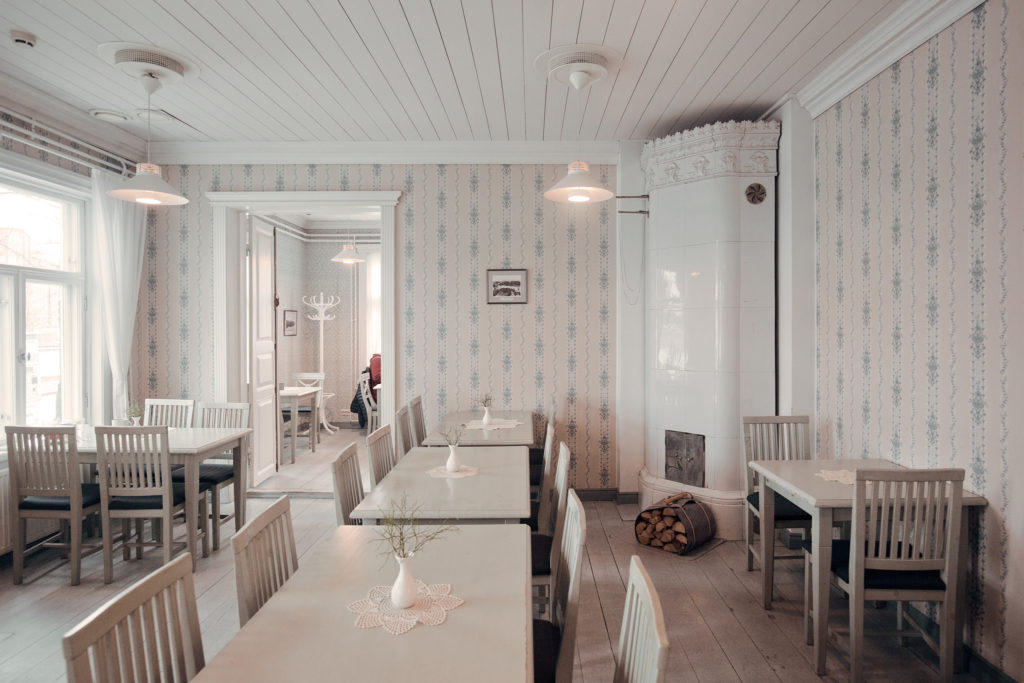 Rock Church
Filled with new energy, we walked the chilly streets to Rock Church. I have written a blog post about this place previously, read about it here. There was a man playing on the organ and we were just amazed by the great acoustics.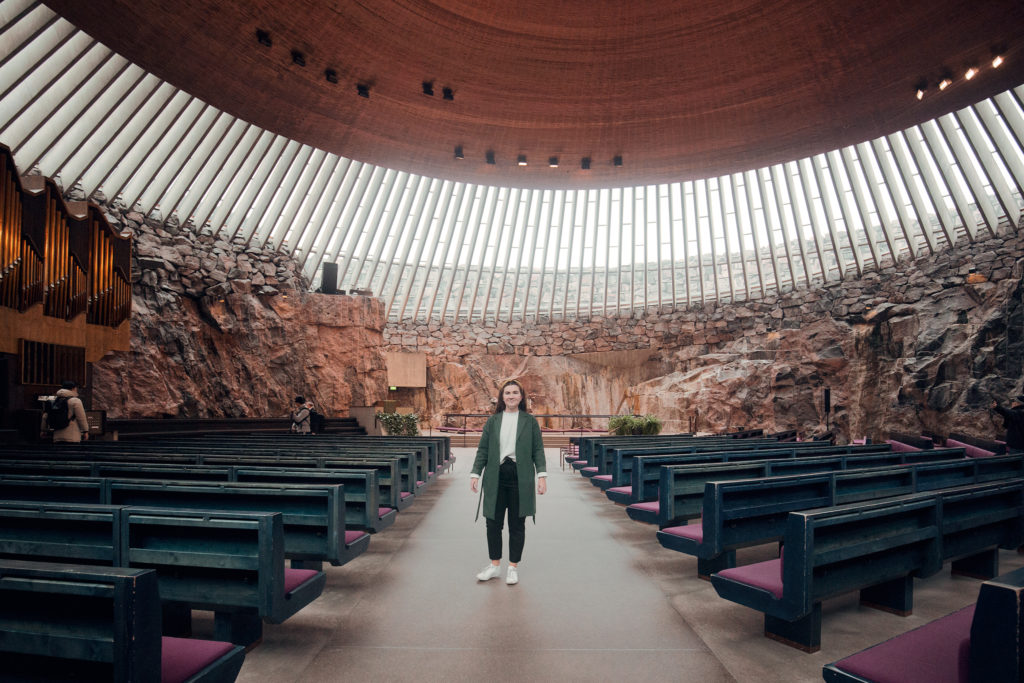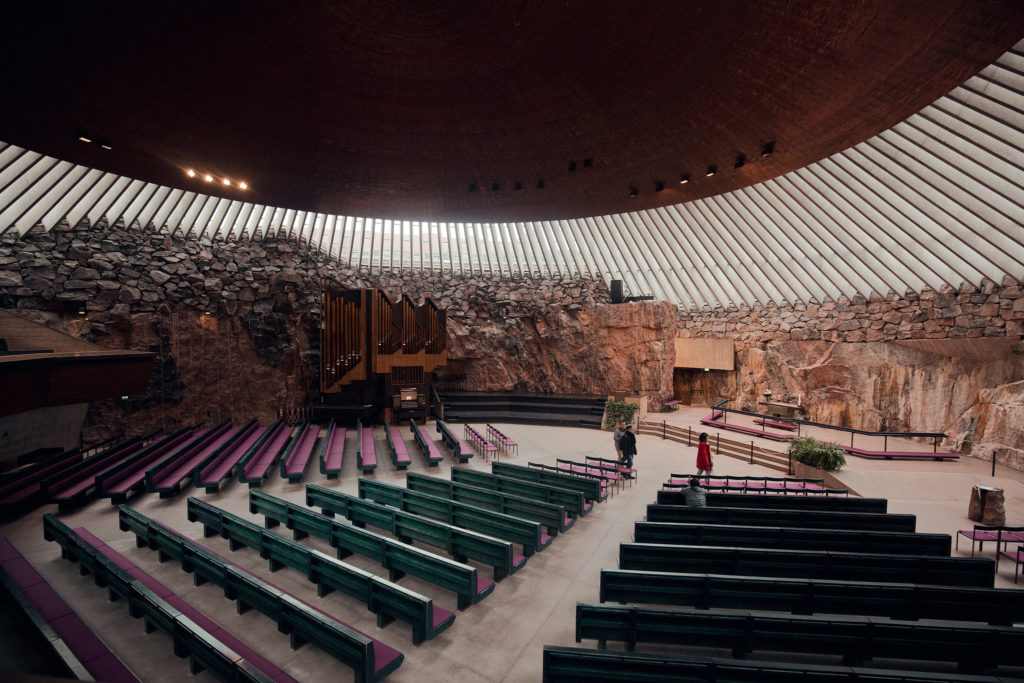 Waffles at Pause Café 21
We had read that Helsinki had a cat café where you can sit down and have a "fika" surrounded by cats. It sounded so great but it turns out it's really popular and you have to prebook. We had not done that so we walked around the corner instead and found a cute little café called Pause Café 21 where we ate some delicious waffles.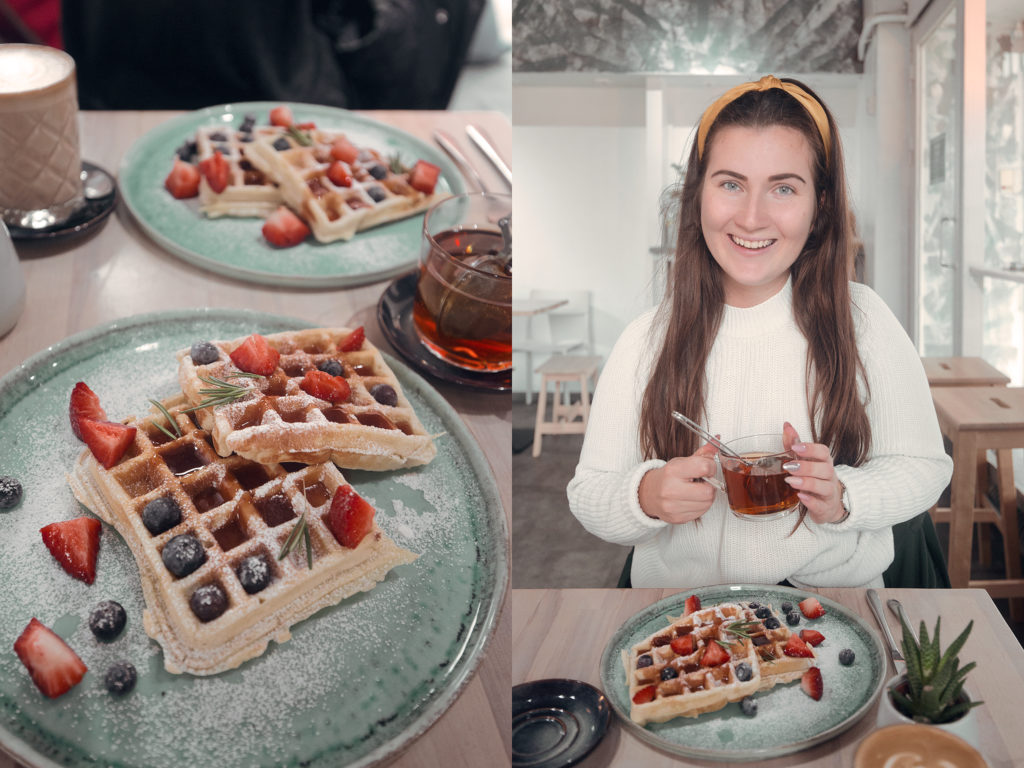 Alnilam & Back to the Ship
After the waffles, we found a store that basically just sold things related to travel and Harry Potter. Was this store custom-made for me or what? I was apparently too excited to remember to take any photos of it, but I have relocated our steps on Google Maps and found out that the store is called Alnilam and Google has a 360° view of it. I could have ended up buying the whole store but got satisfied with a poster with all the countries in the world.
We were both cold and tired and started to go back to the ship a bit earlier than we had to, passing the Esplanade Park and Market Place on the way. We went up on deck on to photograph Helsinki's skyline before visiting the ship's cinema to watch Frozen 2. Then we had a calm evening which included drinking popcorn drinks from the kid's menu and playing Bingo before we finally got some well-deserved sleep on our way back home to Stockholm.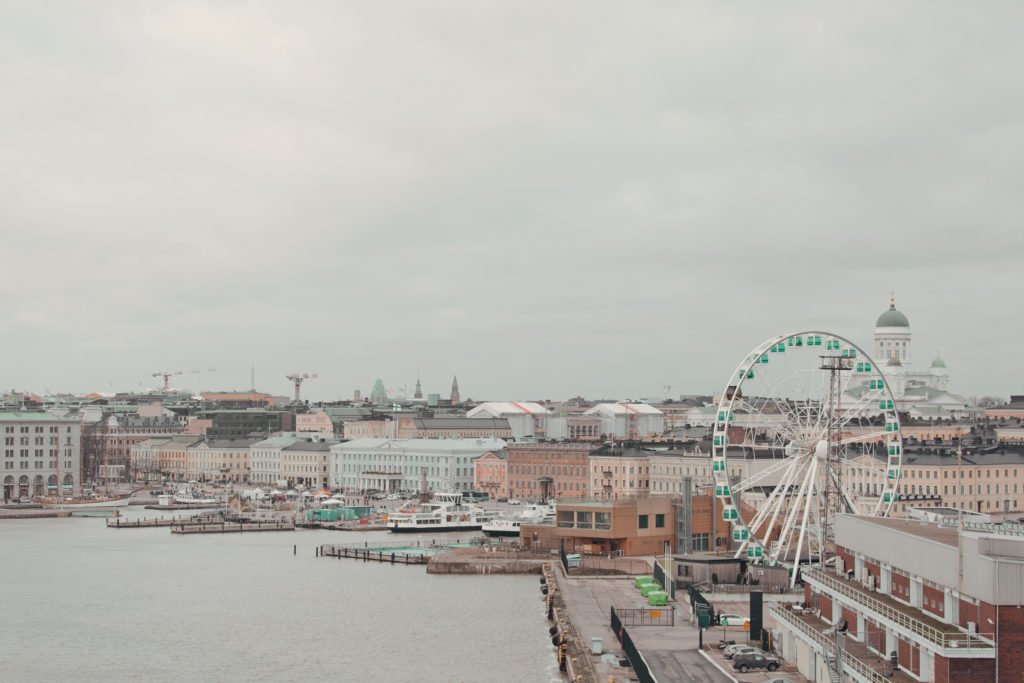 Just have to add one final thing about the Bingo. There were about 70-80 people playing and there were a total of 7 prices. Mimmi and I had a Bingo card each and Mimmi won one of the prices and I won TWO! We won 3 out of 7 prices, how crazy is that? What's even crazier is that I actually ended up earning more money on this trip than I spent. Who said traveling had to be expensive? Haha!