Let's continue with my trip around the Pacific Ocean which I did in December.
After Sydney, it was time to head over to New Zealand and the adventure capital of the world, Queenstown. We never went to New Zealand when we lived in Australia in 2016, and I said that I'm not going to fly across the globe again without going there. Since our schedule was quite tight (four countries, eight cities within three and a half weeks) we only had a couple of days in New Zealand. I asked a friend of mine who has been traveling around New Zealand for six months which city you get the most out of New Zeland in a short time. Her answer was basically "You have to experience New Zealand as a whole, but if you only plan to visit one place it has to be Queenstown". So, that's why we ended up in Queenstown.
DAY 1
We arrived in the afternoon and the first thing I did was to piss off a security guard. I took a photo when we got off the plane, which you aren't allowed to do. Whoops. I must have gotten to mesmerized by the mountains to obtain that information, haha. Oh well, we got through customs without any problems (and got the first and only passport stamp of the whole trip! Sometimes I hate that everything gets digitalized, haha) and jumped into a taxi that drove us to our Airbnb. Unfortunately, the taxi driver dropped us off on the wrong street. Once again we thought we had been tricked and had an Oslo-situation until we realized that our apartment was up on a steep hill. So the only thing we could do was to push our suitcases up that hill. Talk about getting some workout!
When we had left our bags, we went downtown to have some dinner and look around. Queenstown is quite a small town and most of the people there are backpackers looking for adrenaline kicks – which is easily accessible in the adventure capital of the world.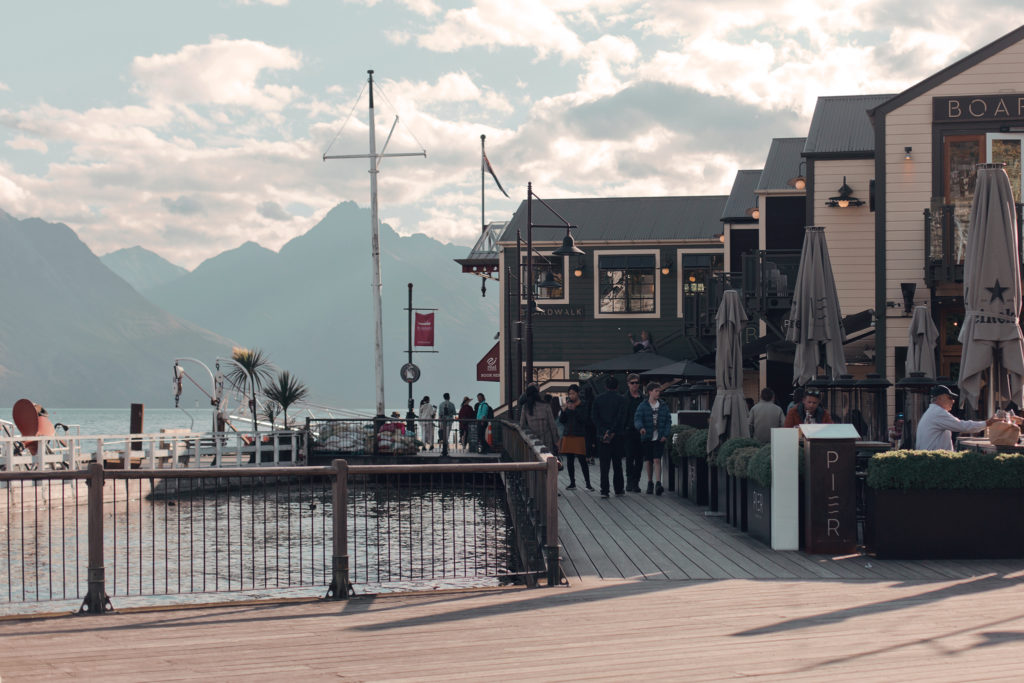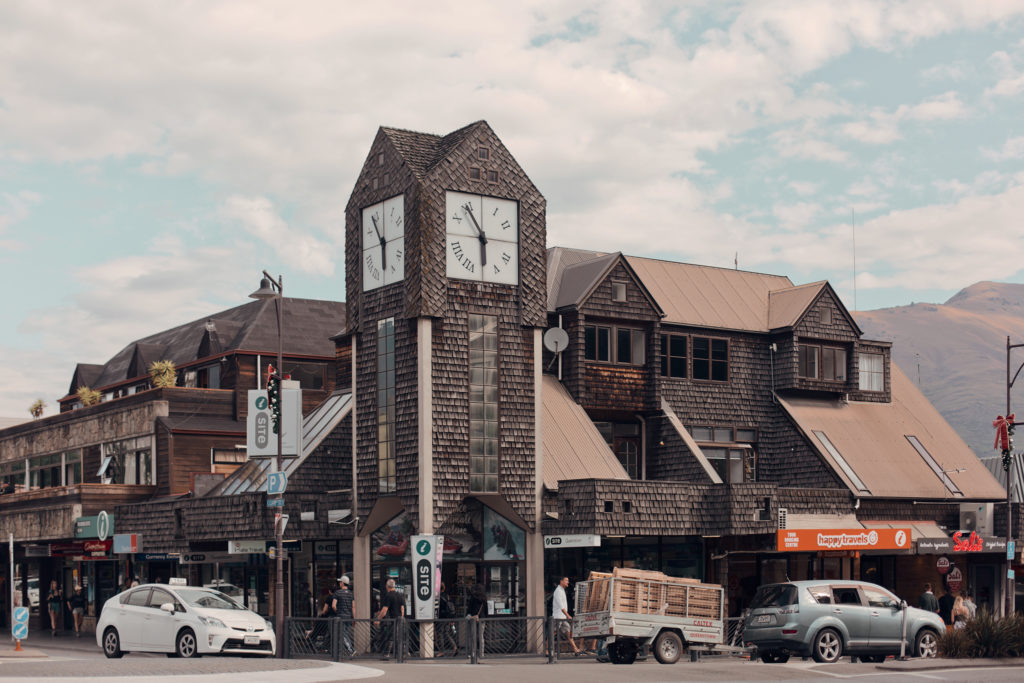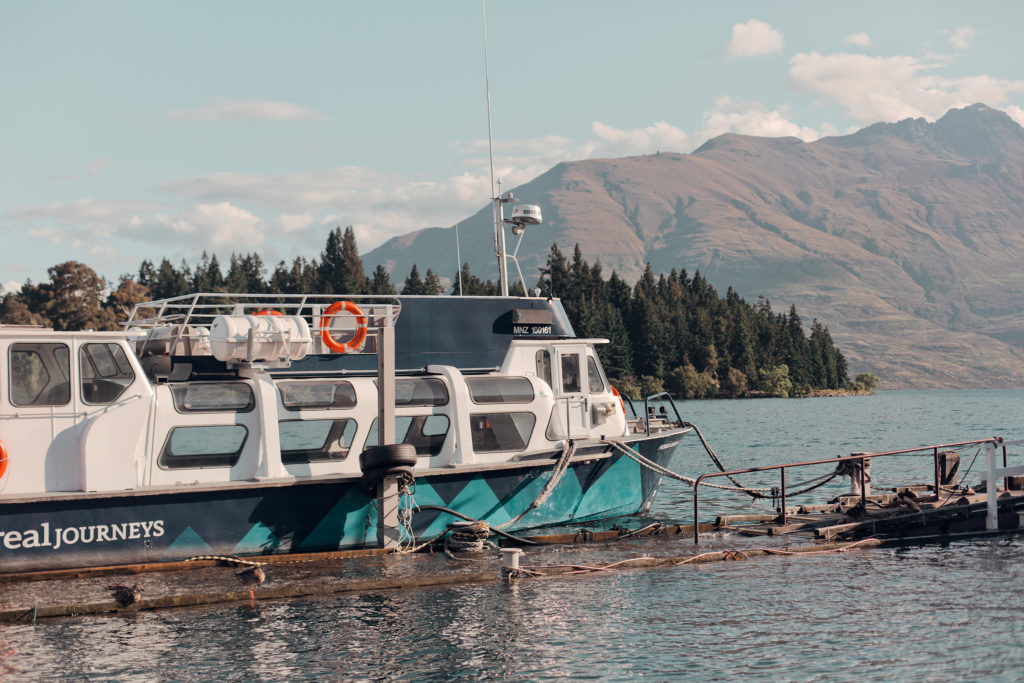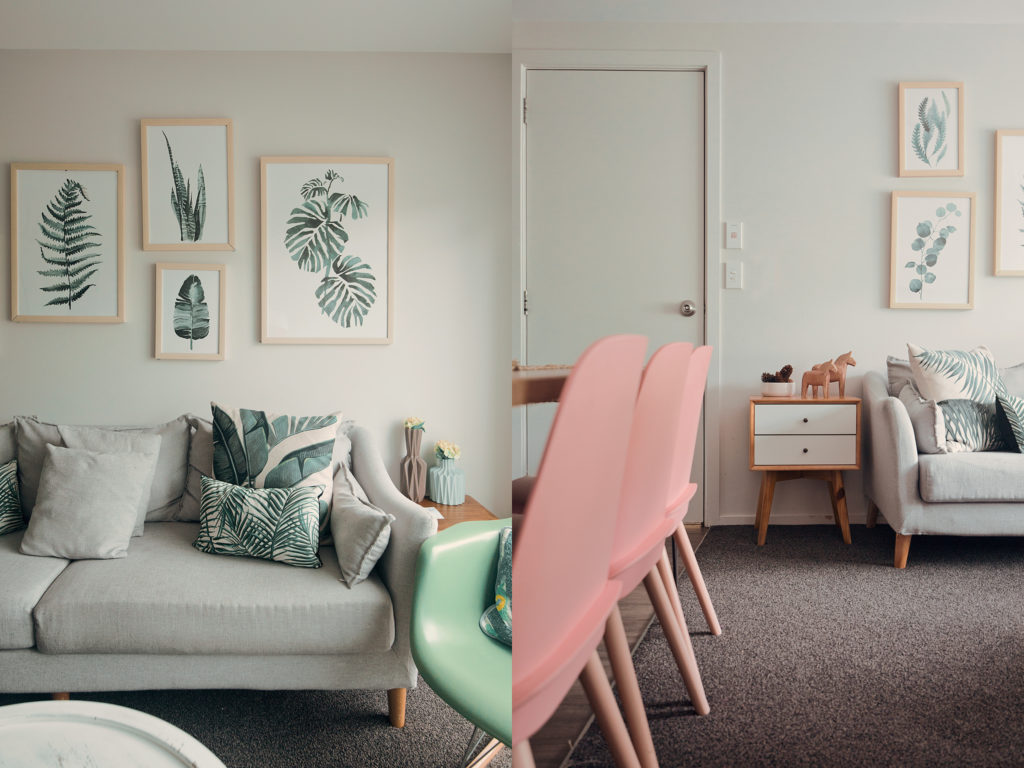 DAY 2
Tiki Trail to Queenstown Ultimate Viewpoint
We already knew that we wanted to go to Queenstown's ultimate viewpoint which has a great view over the whole town. You can either take a gondola to the top or hike the Tiki Trail. Since you can't visit New Zealand without going on a hike, we decided to take the trail which took about an hour and a half to the top.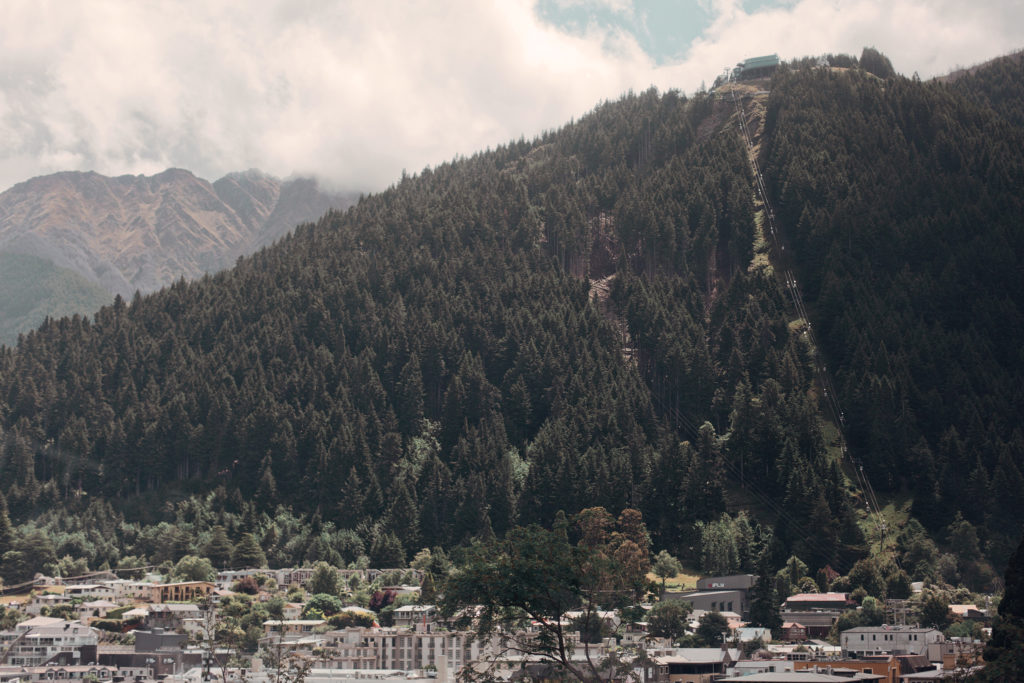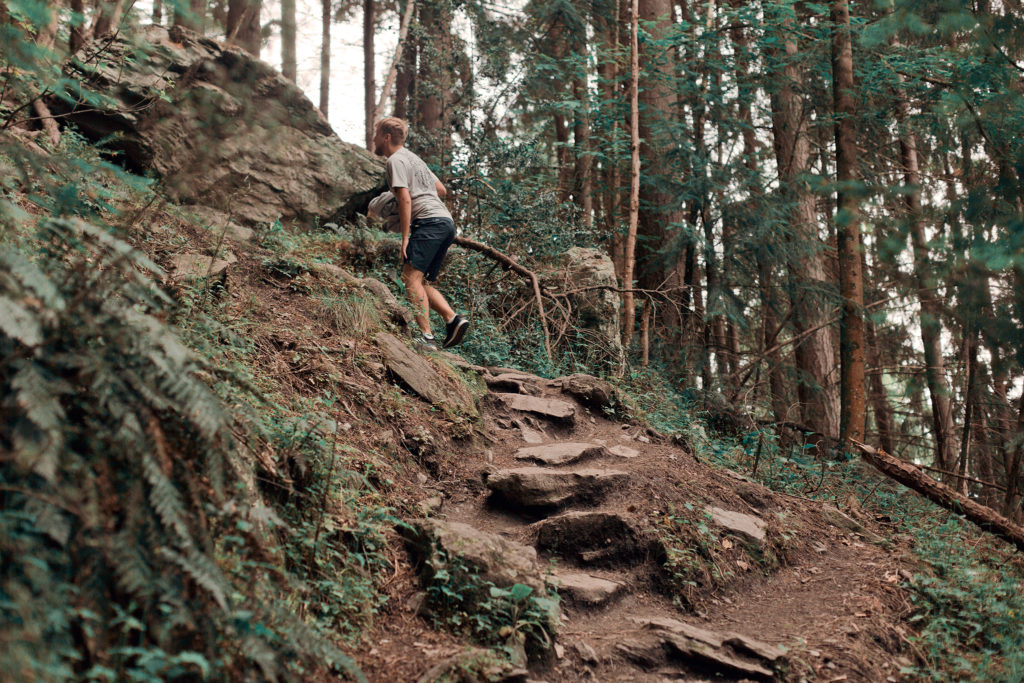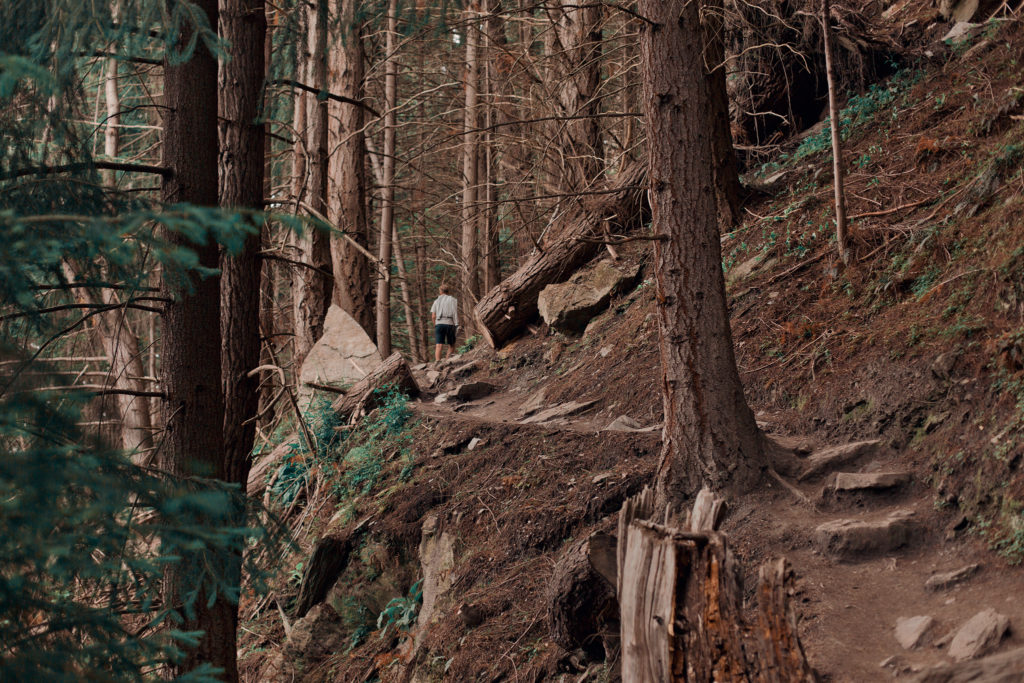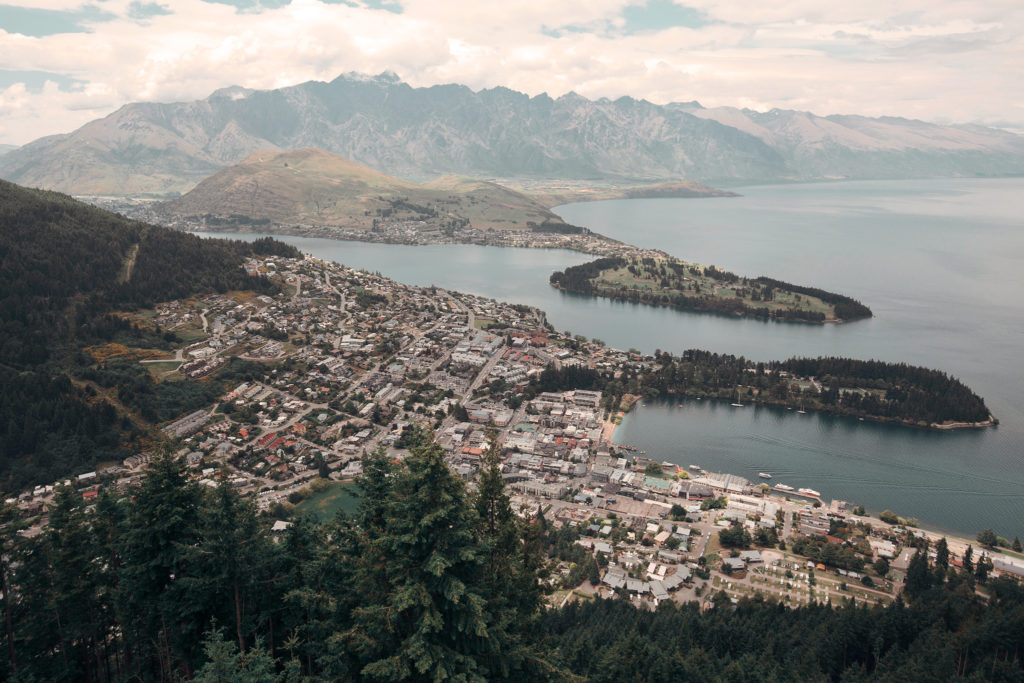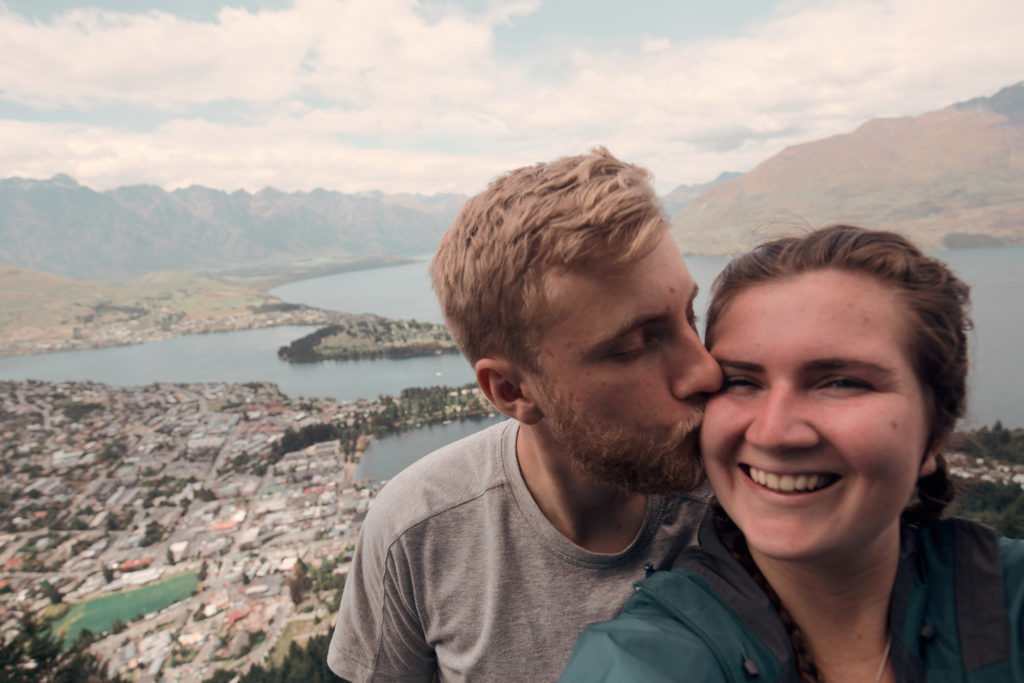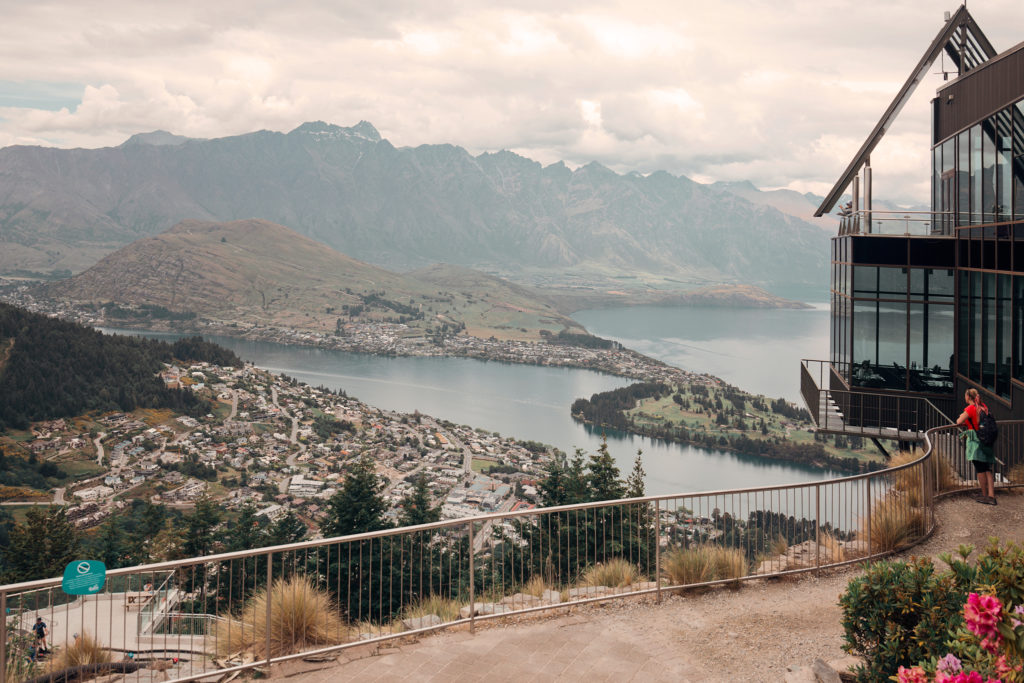 Queenstown Luge
There are a lot of different activities you can do at Queenstown's ultimate viewpoint, bungee jumping, parasailing, and mountain biking, just to mention a few. We decided to go on the luge track, or in the "Mario Karts" as I called them. We did two rides on the luge, one in the easy, scenic track (which everyone must do their first time) and one in the advanced track and it was so much fun! Afterward, we had pizza at Stratosfare Restaurant and this might have been the best view I've ever had during a meal.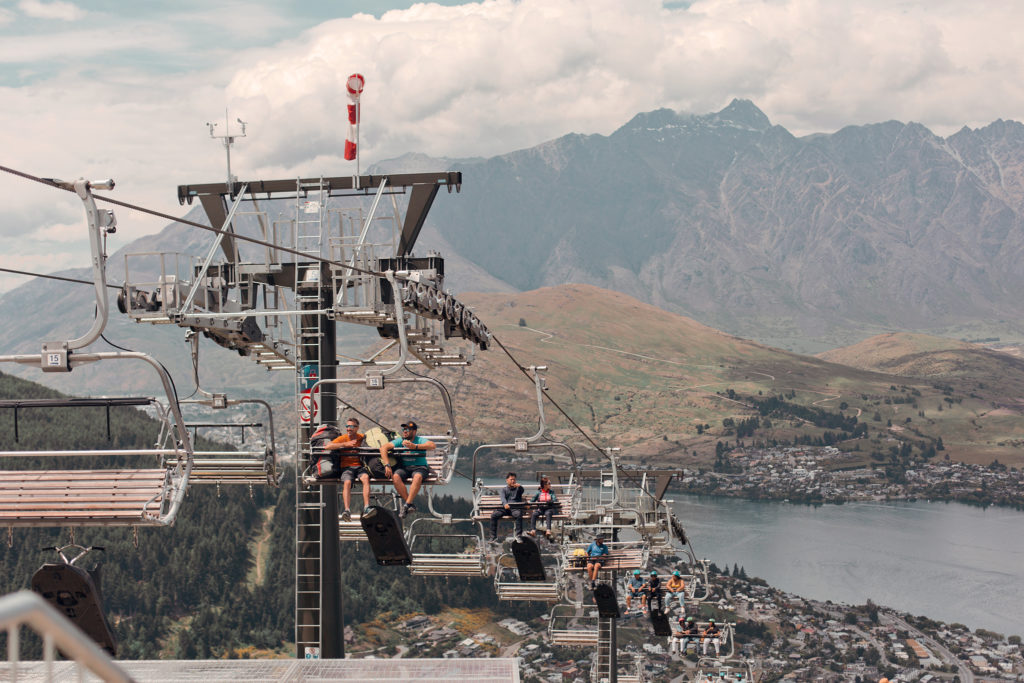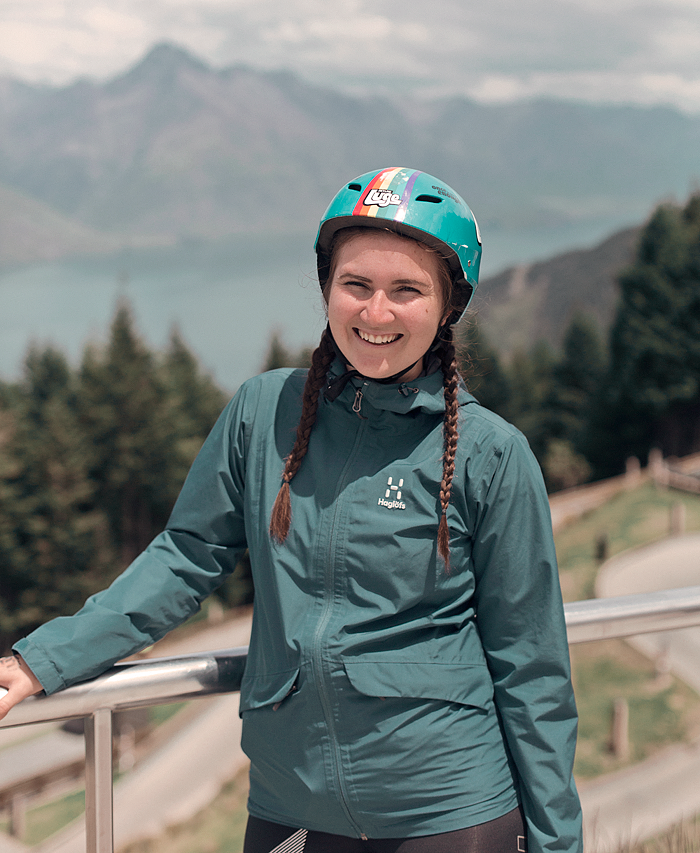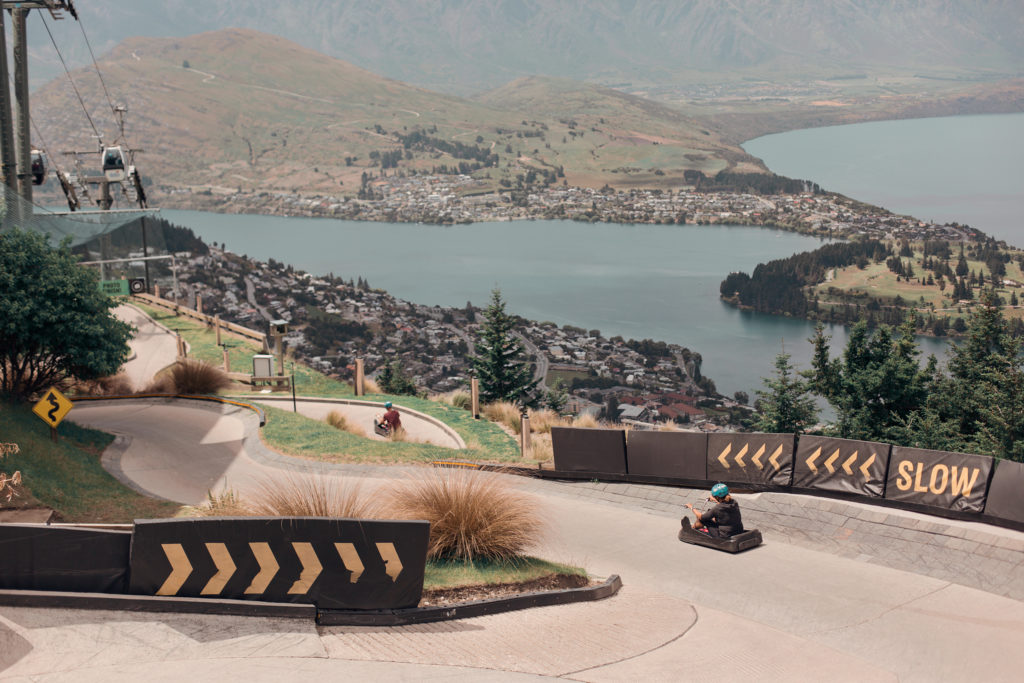 We decided to skip the Tiki Trail to get down and took the road the working cars take instead. The road itself wasn't that exciting, but I think the view was better than the Tiki Trail since there weren't that many trees blocking the view.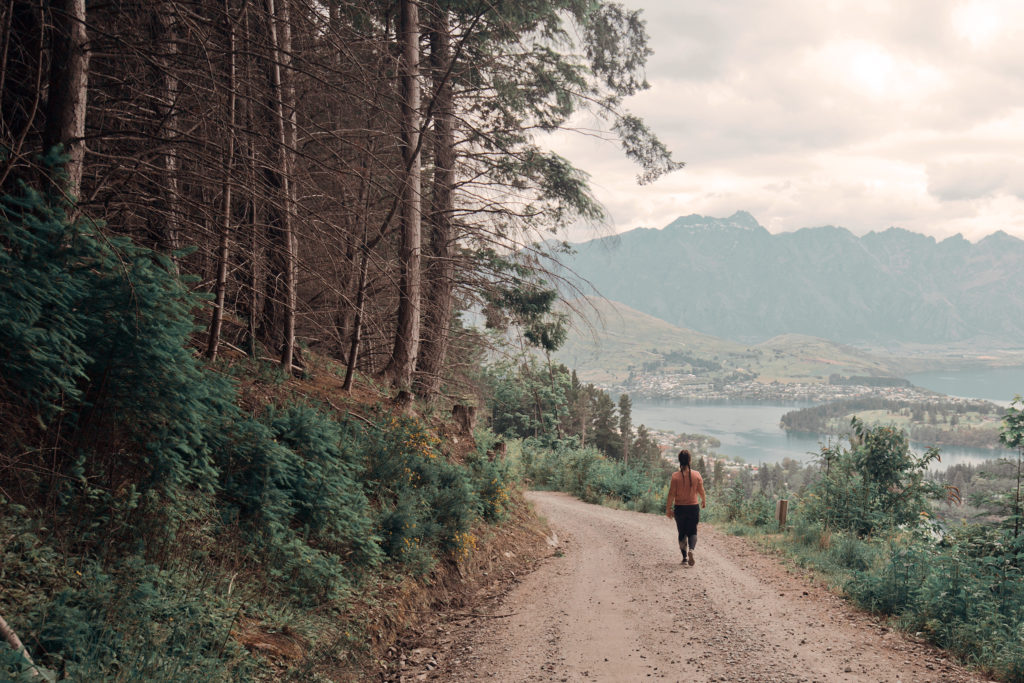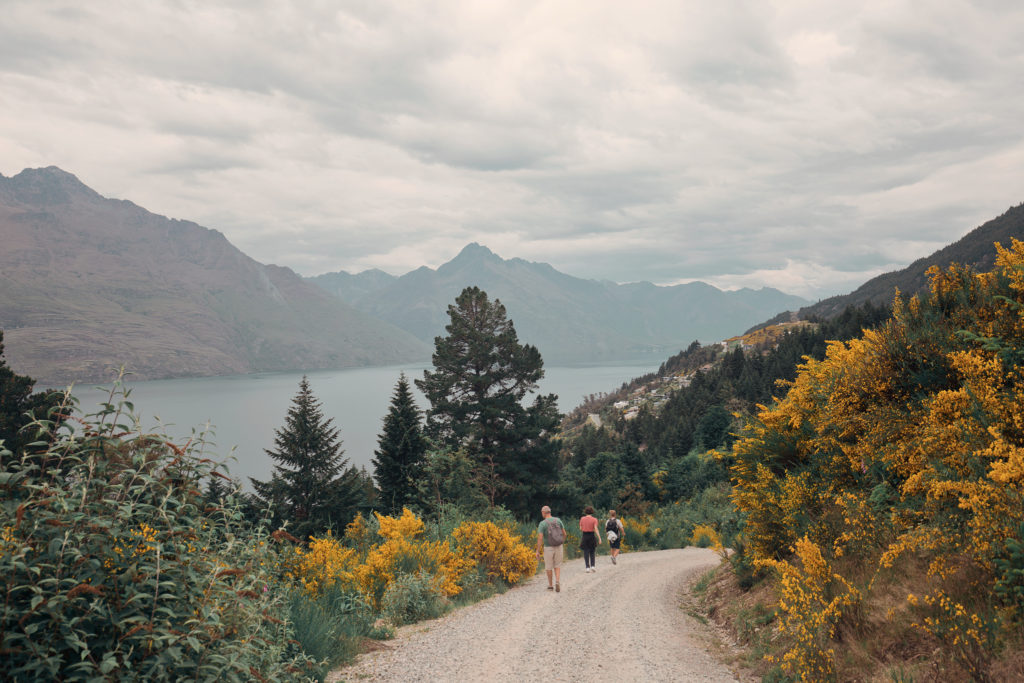 Now I have one of those time jumps with my photos again which I think is because we went back to our apartment and showered and napped, haha. We walked downtown again in the evening and ate dinner and booked some adventures for our upcoming days. Let's just say, it's hard to be bored in the adventure capital of the world! My next post is going to include the largest swing in the world. Stay tuned!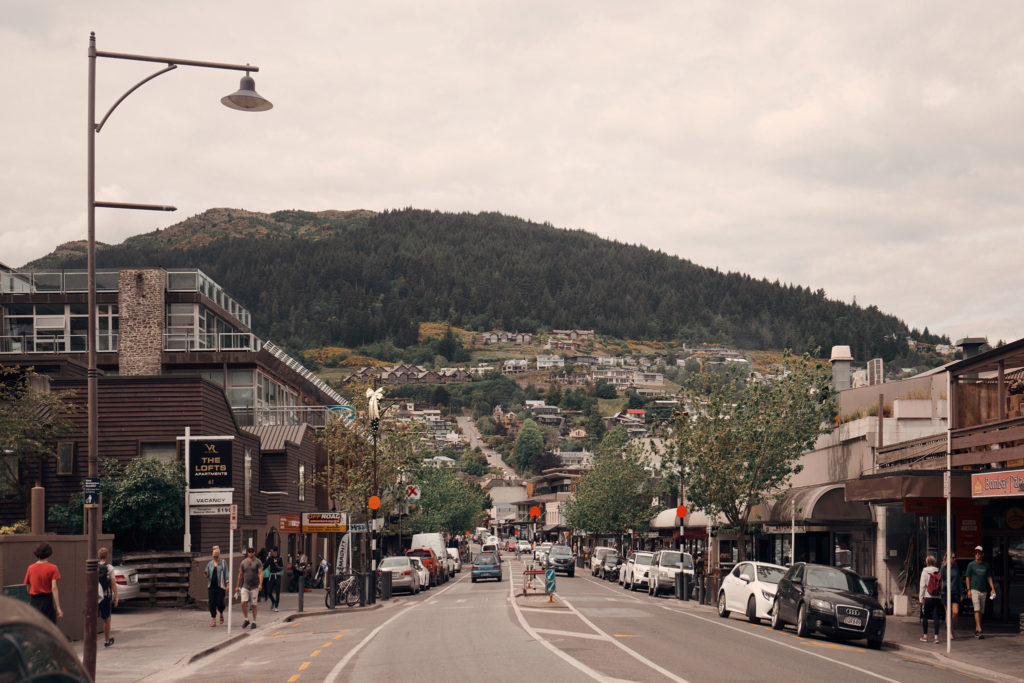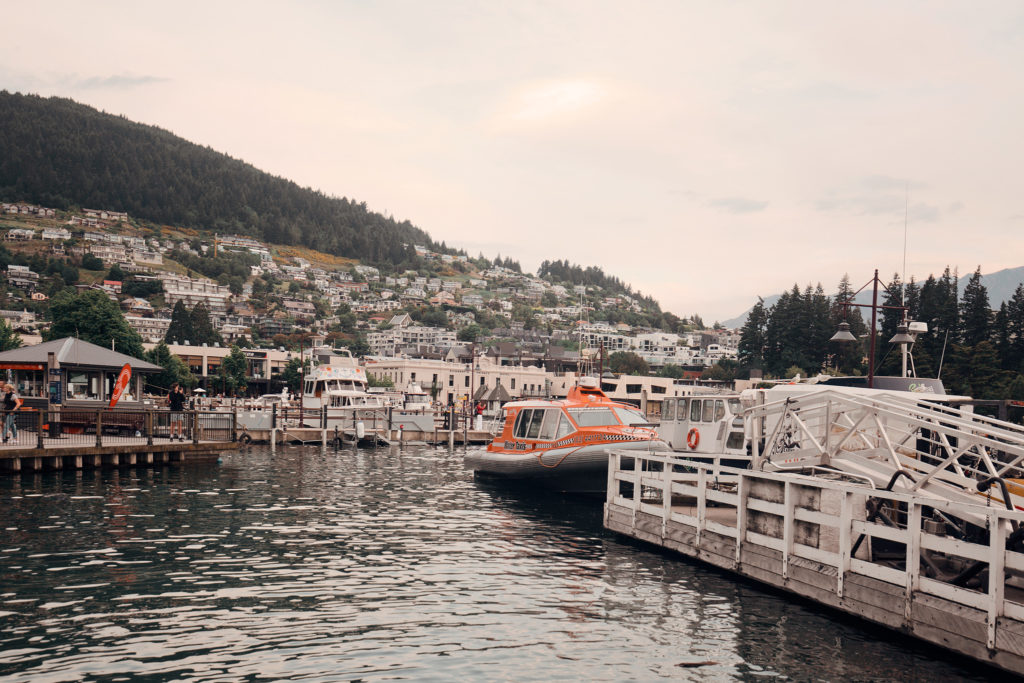 Read more from this trip
Sydney – At Sea – Nouméa – Mystery Island – Port Vila – Lifou – At Sea Part 2 – Sydney