2018 is passed and gone, so let's look at what the upcoming year has to offer!
This post was actually supposed to be published the first of January, and today it's the seventeenth so you can maybe already figure out that blogging and traveling haven't been my top priority the last couple of weeks.
I think the main reason for that is the fact that my brain doesn't work when there's chaos around me, and there has been a lot of chaos my life. My boyfriend and I bought an apartment at the end of last year which we started to move into during December and there have been so much to do. Packing up boxes, painting walls and figure out where to put everything. I also quit my job and had to organize a lot of things to be able to do a handover to the person who's going to do what I used to do.
A lot of both physical and mental chaos, in other words, but now everything in the apartment has finally started to fall into place and I have officially left my job and can finally start to look at the future instead and plan my 2019!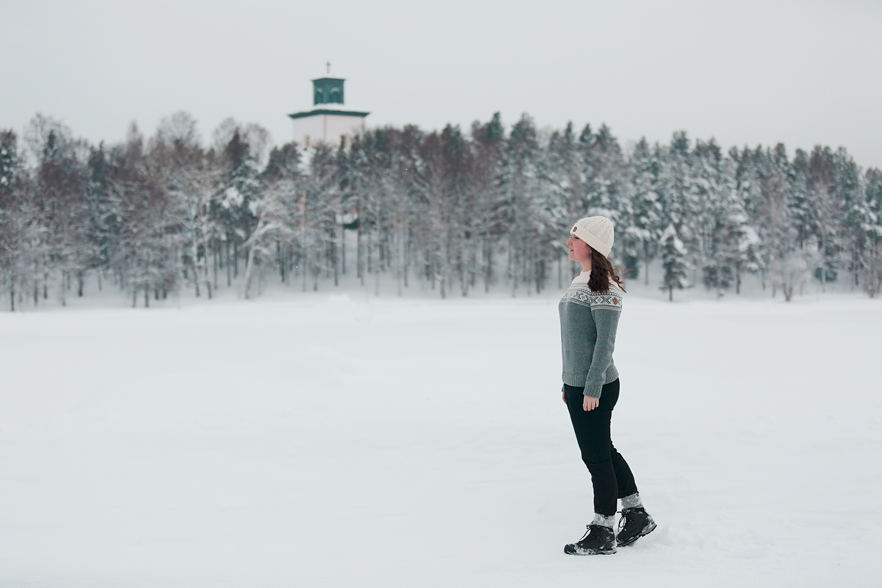 Definitely have to go back to Boden soon
JANUARY – APRIL
Since I've bought an apartment and quit my job, my personal economics probably isn't going to be the greatest the upcoming months, haha. I'm actually going to start studying instead and have to adjust to a student budget, but I'm great at saving money and will with certainty be able to go on a few budget trips anyway. My first priority is to travel to my relatives in Boden in northern Sweden since my cousin got a kid just before Christmas and I need baby cuddles ❤
Since two major life changes weren't enough, we are also getting a puppy in February, haha. I really want to go on great hiking adventures with our dog but we have to wait until she gets older so no trips to Austria or Norway just yet – but in the future! In other words: No trips booked for January to April yet, but I'm sure that's going to change.
Nothing beats a sunset at Gotland
MAY – AUGUST
Summer is my favorite time of the year to be in Sweden and just enjoy our beautiful country which usually means a road trip or two. And a visit to Gotland, obviously. I would also love to go up north by train and hike during the midnight sun and sleep in a tent on a mountain somewhere.
If I'm allowed to dream a little I have this weird idea to go from Stockholm to Dublin by bike and since I'm a student with a long summer vacation this might be the perfect time to make that dream reality, haha. Anyone intressted in joining? 😉
Australia, I'm coming back for you!
SEPTEMBER – DECEMBER
If I'm not going to able to travel as much as I want to at the beginning of the year, these months will totally weigh up for that since I'm going back to my favorite country in the whole wide world – Australia! I'm actually tearing up every time I mention that, haha. Other than visit friends (I lived in Australia in 2016) I'm going to explore more of the country and also visit New Zealand, Vanuatu, and New Caledonia for the first time. Can't wait!
● ● ● ● ● ● ● ● ● ● ● ● ● ● ● ● ● ● ● ● ● ● ● ● ● ● ● ● ● ● ●
NEW YEAR'S RESOLUTIONS
So you can't possibly write about a new year without mentioning some new year's resolutions as well. I don't believe in doing radical life changes just because the calendar says it's a new year, but I do think it's good to set up some goals to strive after so you know what path to take in life. The fact that 3/5 of my new year's resolutions are about my environmental footprint might say a lot on where my focus is going this year.
Here are my new year's resolutions for 2019:
↠ Stop flying within Sweden
Our climate is in huge danger and airplanes are a big contributor to carbon dioxide and therefore I would love to stop flying at least within Sweden since all destinations are reachable by train. I would also like to be even better at looking at other alternatives than flying when I go abroad, I went by boat to Finland and by train to Norway last year so it is possible!
↠ Continue buying vegetarian and eat more vegan
Two years ago I decided to stop buying meat mainly for environmental reasons and that is something I want to continue this year. My boyfriend's vegan so we have already swapped a lot of our groceries at home like milk and butter, but my big problem is cheese since I loooooove cheese. I'm not ever going to forbid myself to eat anything but I'm going to try to see cheese more like I do with sweets, something you really enjoy sometimes – just not everyday of the week.
↠ Visit at least 10 new places in Stockholm
I think everyone is bad exploring their hometown. I've started to get better on that and during this year I really want to find some new favorites, starting with visiting at least 10 new places. It can be a restaurant, a museum, an island or just a beautiful park.
↠ Don't take my drivers license
Now you might think "DON'T? But WHY?" and this one is purely psychological. I've put so much pressure on myself that I have to take my drivers license ever since I turned 18 (I'm 23 now) and I just have to get rid of that pressure before I can turn the "Have to" to a "Want to". You know, I rather fail with the goal "Don't take my drivers licence" than "take my drivers license" for the fifth time 😉
↠ Do more volunteer work
Do you know that I still feel good about myself after doing some volunteer work with sea turtles in Greece this summer? Or from babysitting a dog for a weekend and every time I went out with her I brought a bag and picked up trash we found along the street?
Doing volunteer work is great for both the planet, our society and for your own peace of mind and that is something I want to do more this year. Let's just say that many walks with our new puppy is going to be trash-picking-walks!
Do you have any travels planned for 2019 or some great new year's resolutions?
Tell me in the comments!