I got up at 2 am this morning to travel to Amsterdam with my boyfriend.
I've never been to the Netherlands before (if you don't count my visit on the Dutch island Sint Maarten in the Carribean in 2009, which I don't) so I have been super excited about going here! We took the early morning flight and started our day in Amsterdam with a taxi ride to our hotel to drop off our bags and then head out to find some breakfast.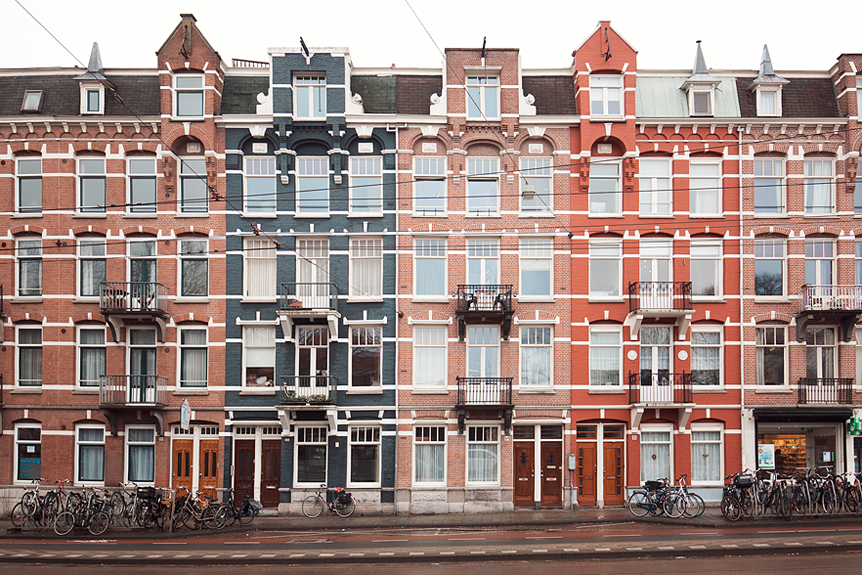 We had no specific goal in mind and just went wandering about in the city when a hail storm showed up from nowhere. We both stood with our smartphones in our hands trying to find a breakfast restaurant nearby that we could run to when a local lady came up to us offering us her help. How nice? With her help, we ended up at The Breakfast Club and had a really nice breakfast!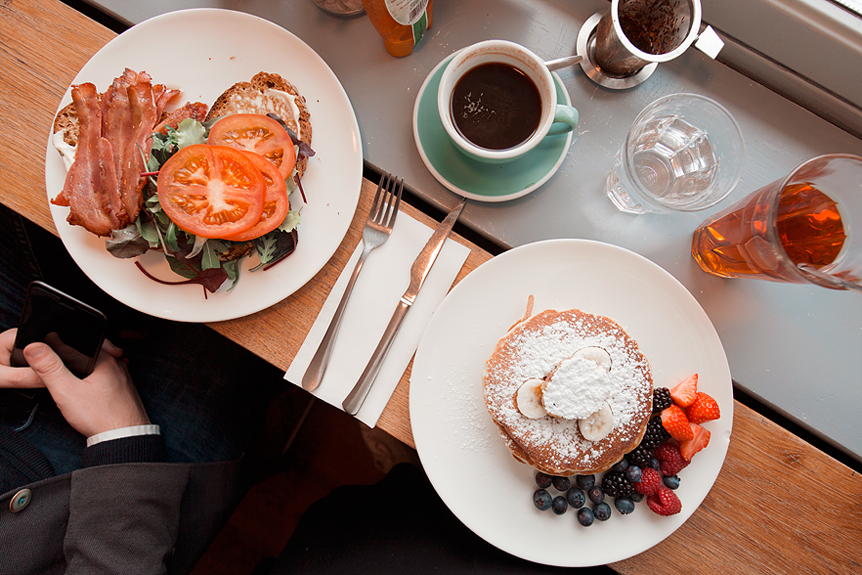 After breakfast, we went exploring some of the main sights like Rijksmuseum, Begijnhof, Dam Square and Anne Frank Huis. I really wanted to get inside Anne Frank's house but you have to prebook your entrance ticket online, and when I thought about it two weeks ago, it was already sold out for the whole weekend we were there. At least we saw the building from the outside, but with people posing for photos in front of it and some sort of salesman walking around and yelling about going on a canal boat tour – it wasn't as emotional as I thought it would have been. I just hate when historical places get to "touristy".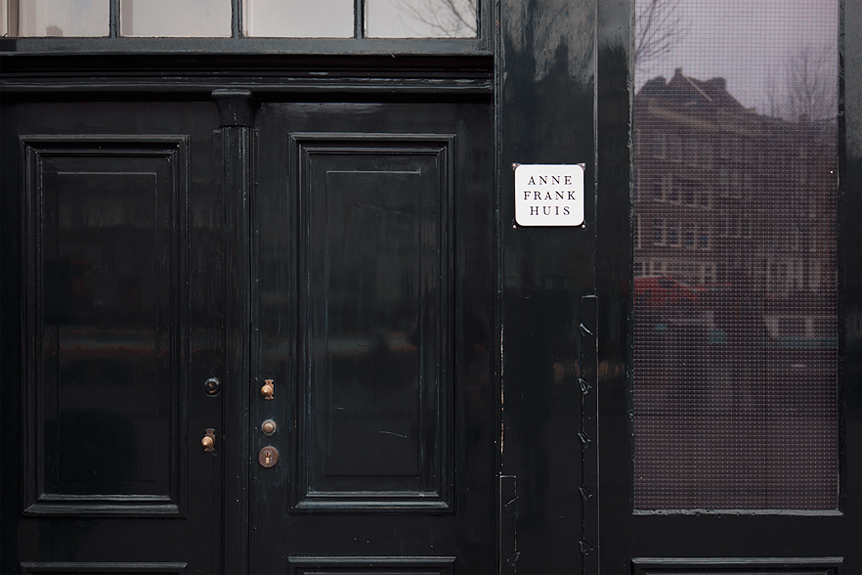 The sun had been shining after the hail, but after that came the rain so we decided to hit the main shopping road Kalverstraat to find an umbrella and ended up with also buying matching raincoats! We also had a look in some interesting stores, like one that sold every sort of cheese imaginable (and you could taste everything, heaven for this cheese-lover I might add!) and one four stories high English bookshop.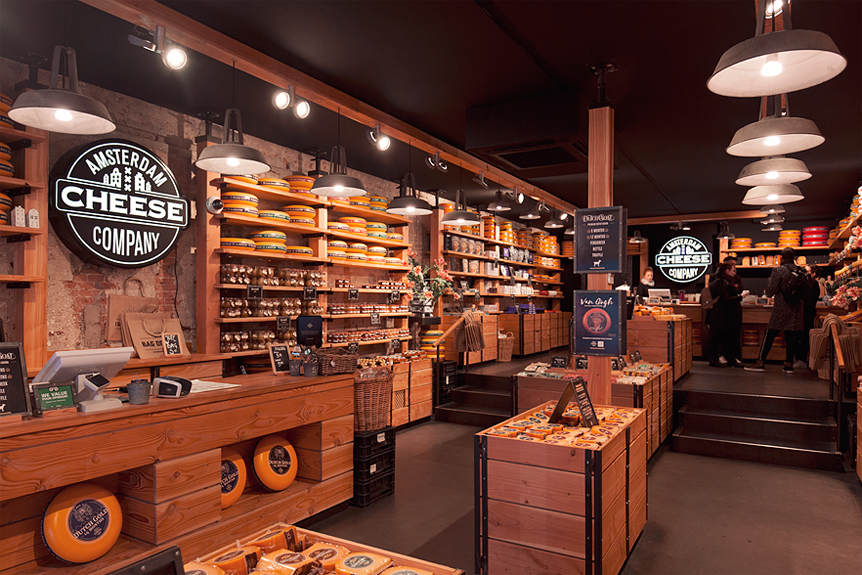 By this point, our feet were already tired, but I had seen a café on Instagram that sold amazing milkshakes and I really wanted to go there, so we walked out of the central parts of the city, visited some "fancy stores" at Pieter Cornelisz Hooftstraat and then walked through the big park Vondelpark to a place called Corner Bakery. I ate an avocado toast and a milkshake with a doughnut and was super happy.
We were both super tired after the Corner Bakery (getting up at 2 am and walking the whole day) so we decided to buy a 48-hour card for public transportation and took the metro back to our hotel where we could check-in, take a shower and lay down for a while.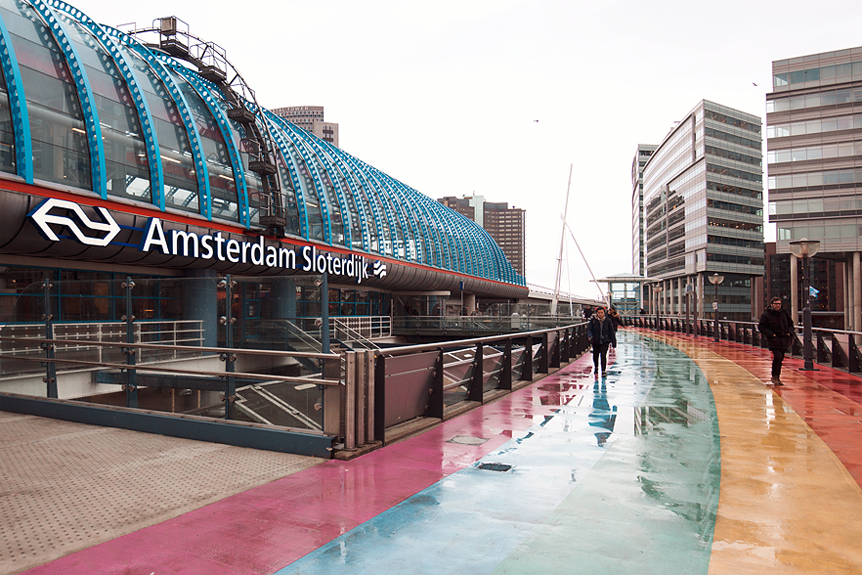 We talked about getting back into the city again for dinner, but ended up buying chips at a grocery store nearby and watched some Netflix before falling asleep at 8 pm instead, haha!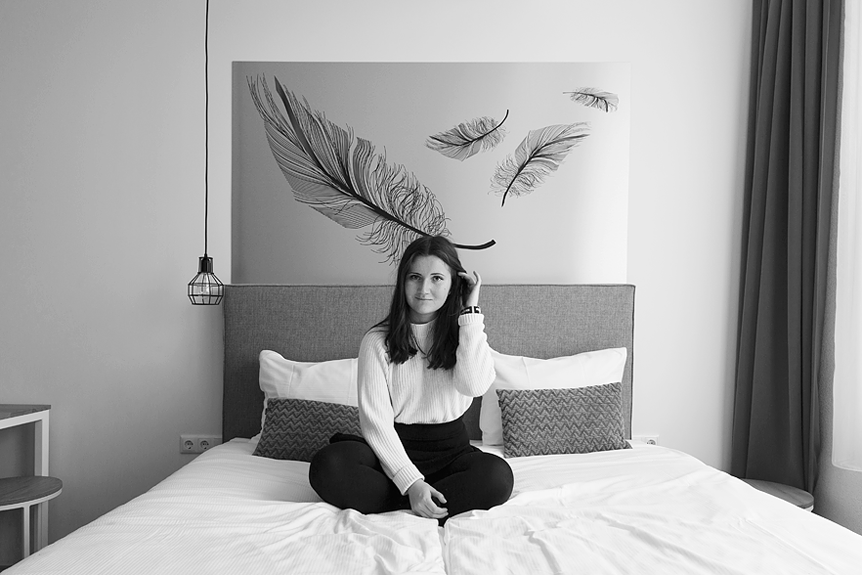 I am really happy with our first day in Amsterdam. My first impression is that I really love the idea of a city where it is easier and faster to walk around than take a car and that I really have underestimated the proportion of bikes in this city! Look in any direction and you'll see at least 100 bikes at the same time!
Read more from Amsterdam
Travel Diary Day 2 – Travel Diary Day 3 – Hotel2Stay – Corner Bakery – Coffee & Coconuts – The Breakfast Club