DAY 2
We started our second day at Gotland during Medeltidsveckan with dressing up in our medieval outfits and head to the ruin Helge And to listen to a lecture about female warriors during medieval time. Such a great lecture and I was really pleased to be able to go into Helge And which usually is locked. The view from the top of the tower was just amazing!
After the lecture, we walked to the medieval market area in the Botanic Gardens since they had an all-you-can-eat-pancake-buffet and we all ate pancakes until we had to lay down and stretch out our stomachs, haha. We got some great table buddies as well, two guys from northern Sweden who we discussed with which weapon was the most effective, an ax or a sword, when you're in a battle.
Is there any other context than Medeltidsveckan that would have been a totally normal conversation starter with strangers? I don't think so, haha.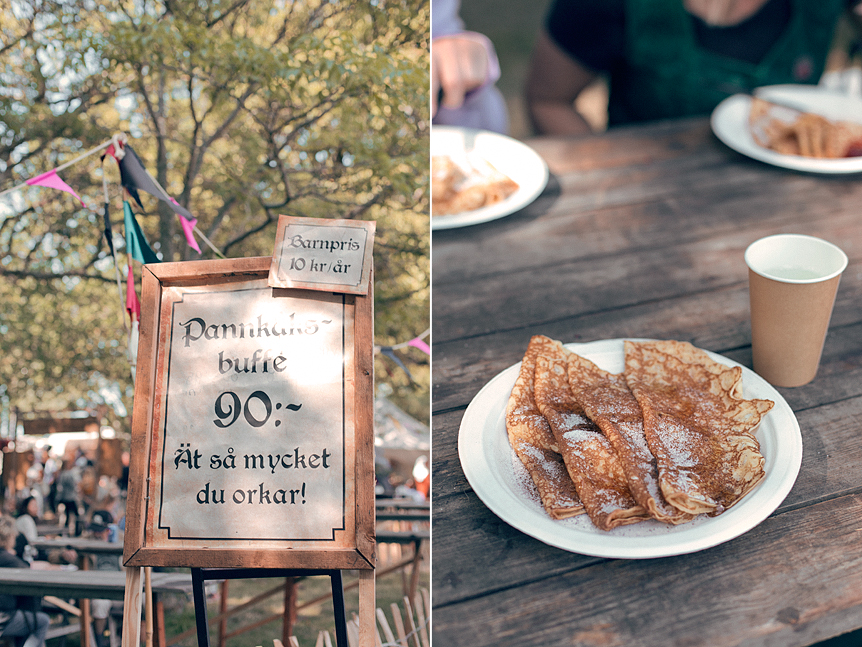 After the pancakes, we walked to the opposite side of Visby to watch a march with a hundred knights. Not sure what we had expected with the march but it was quite a disappointment since it basically was the same people that had been hanging out at the medieval market we just came from, that walked in a line and played some medieval music. Oh well.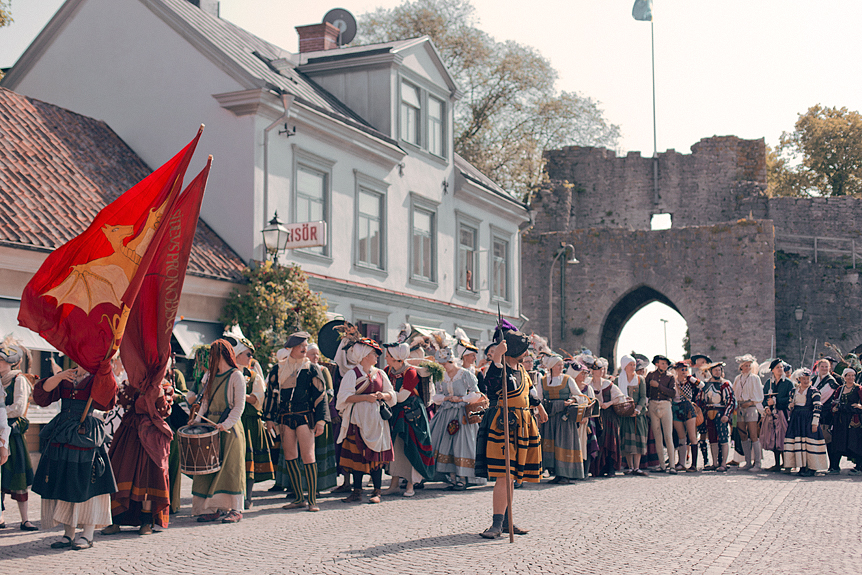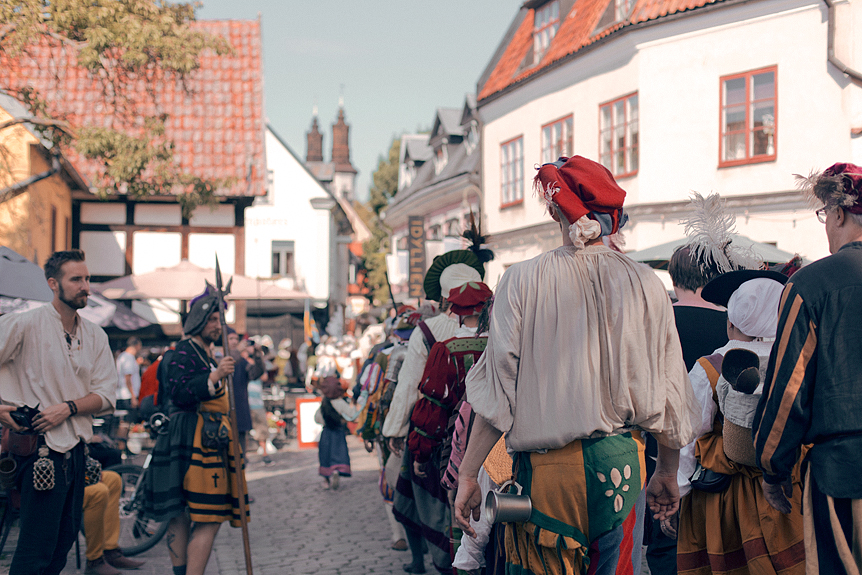 Since we hadn't slept that much during the two previous nights, we decided to buy some cinnamon rolls and head down to Almedalen to have a picnic/nap in the garden, haha. Our plan was to stay out late this evening as well so I think it was a really great decision to gather some energy. Somewhere around here, we also visited my favorite restaurant Visby Creperie & Logi (again, haha!) and I apparently didn't take any photos but it looked something like this.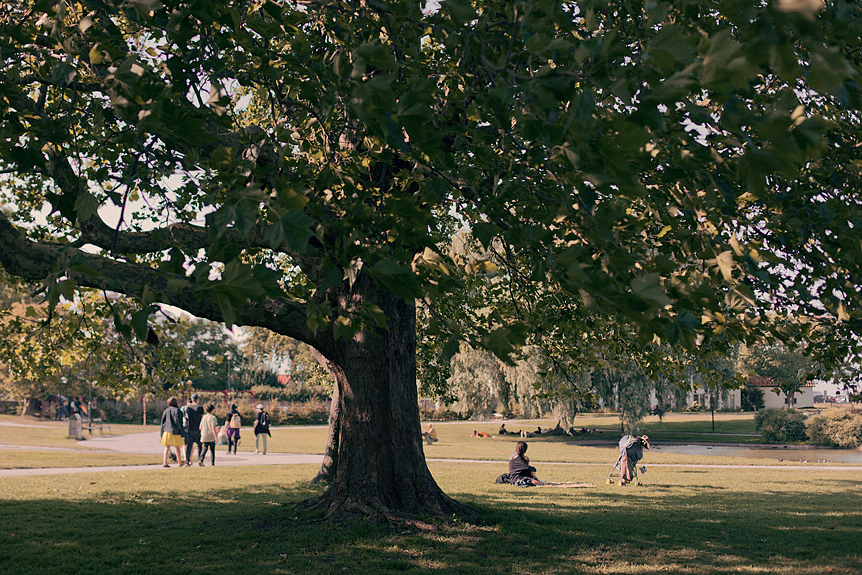 Do you know what we did after eating our fourth meal of the day? We went to a grocery store to buy some more food, haha! If you ever visit Medeltidsveckan, you have to visit Coop in Östercentrum since it's such a surreal experience were pretty much all the customers wear medieval outfits in this modern grocery store. I for some reason thought that was extremely funny, haha!
We planned to have a picnic that evening (hence the food shopping) and I was so pleased when we returned to the medieval market and I found the perfect picnic basket which I obviously had to buy. My last one may or may not have been broken by a little puppy when we photographed this photo, haha!
Then it was time for the main event of the day which was a medieval tournament! We bought our tickets quite late and didn't get as good seats as we had hoped for since we sat behind one of the big speakers, but it was still such a great experience! They competed in both jousting and archery, but my favorite part was probably the jester group Narrarna which performed between the competitions. It was a long time ago I laughed so hard!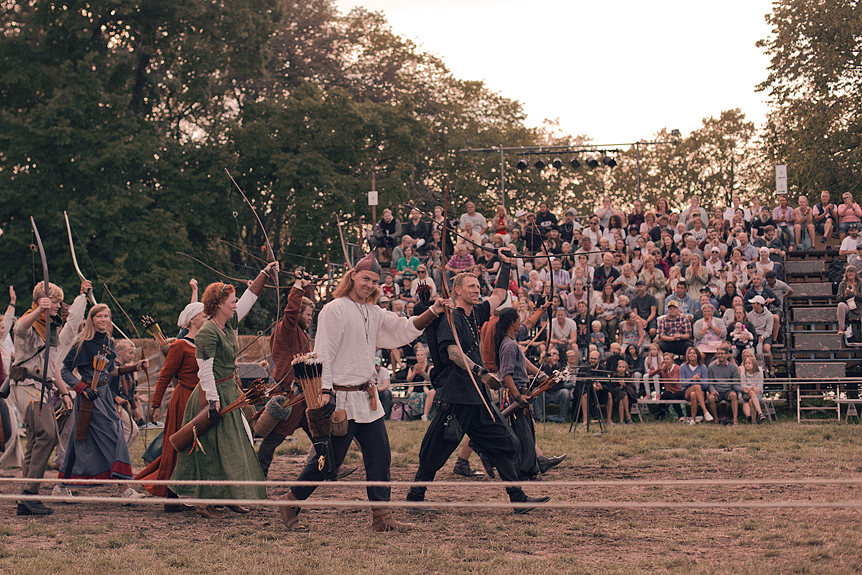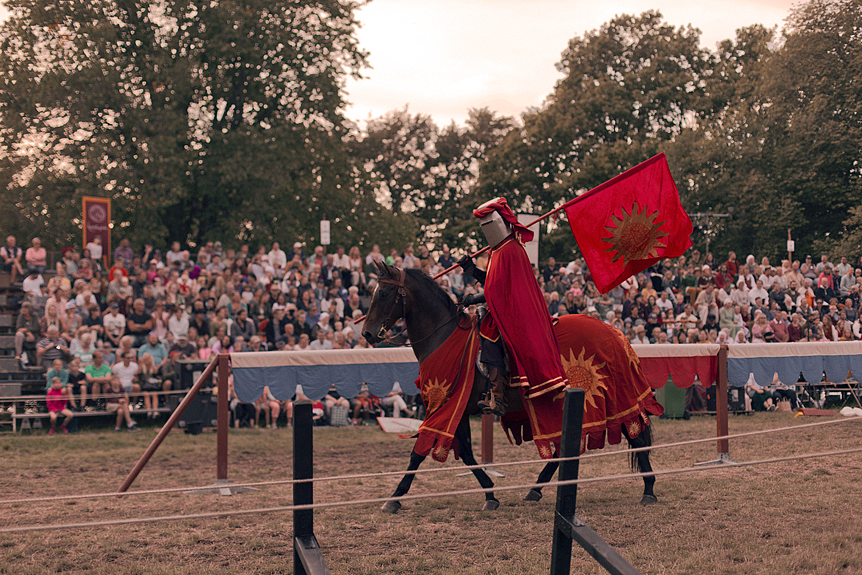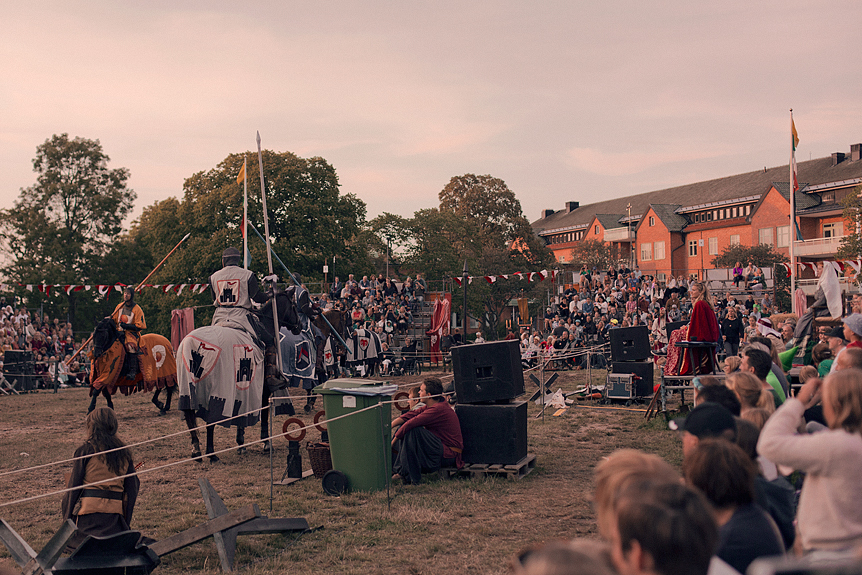 As the tournament was finished, the sun was setting and we had to stop by the water to take some sunset photos.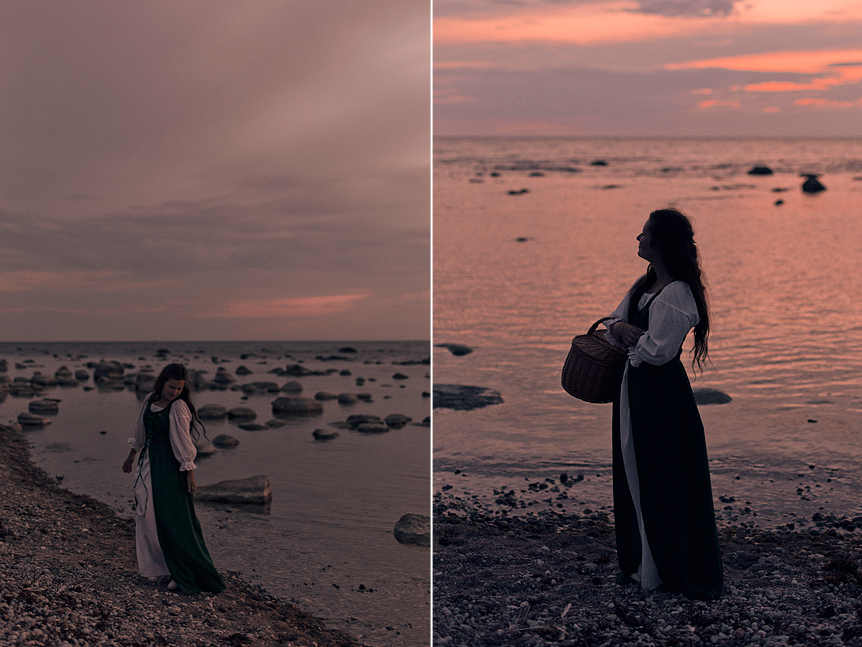 After our little photo shoot, we head over to Nordergravar since there was going to be a fire show there later that evening. Our plan was that we were getting there early to have our picnic in the grass, but turns out this event is quite popular and an hour before it started was not early so we ended up sitting up at a hill in a slope where all of our things just kept sliding down. Not really the cozy picnic we had planned maybe, but it was still a great experience.
When the fire show was over, we took a little detour on our way home past the medieval market which was closed for the day, but instead, it had become this cozy area where people sat around bonfires and just hanged. We stopped and listened to some poetry slam by one of them fires before we gave up and got back to our apartment to get into bed.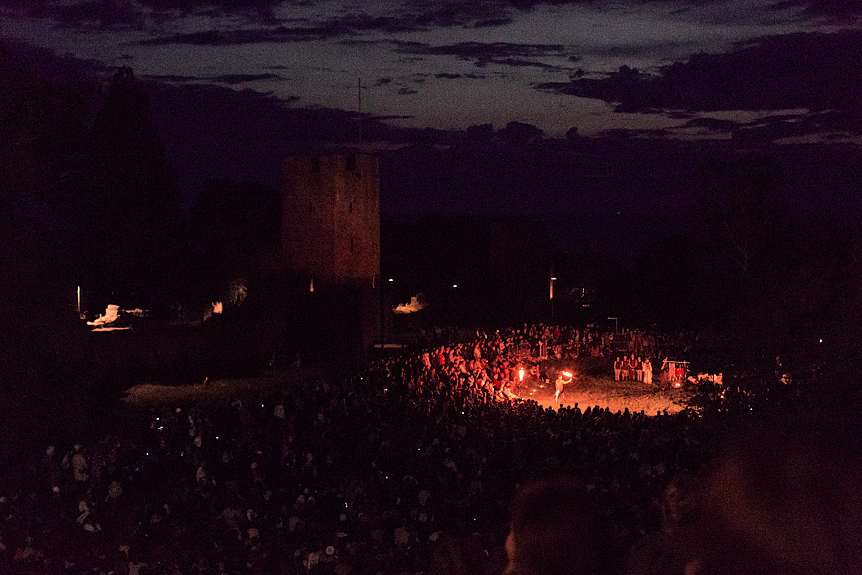 Read more from Gotland (2)
Travel Diary Day 1