Last weekend I got back to Gotland for the second time this year.
This time I only had a brief visit to my favorite island since the main point with this trip was to compete in the Swedish championships in varpa. We got there late in the evening on Friday the 31st of August and left again in the afternoon on Sunday the 2nd of September and spent most of the time at the competition field, but I still had some time to spare in Visby and got up way too early one morning to photograph the sunrise.
Here is what my second trip to Gotland looked like this year:
DAY 1
This was the day I regretted that I hadn't taken my drivers license yet since I was pretty much stuck on the competition field all day while my teammates competed in varpa and I had the day off. It wasn't too bad though since the Swedish championship in varpa shared the arena with Swedish championships in the sports tug of war and pärk as well. You know, I have about zero interest in big sports like football and hockey, but I really enjoy looking at smaller sports.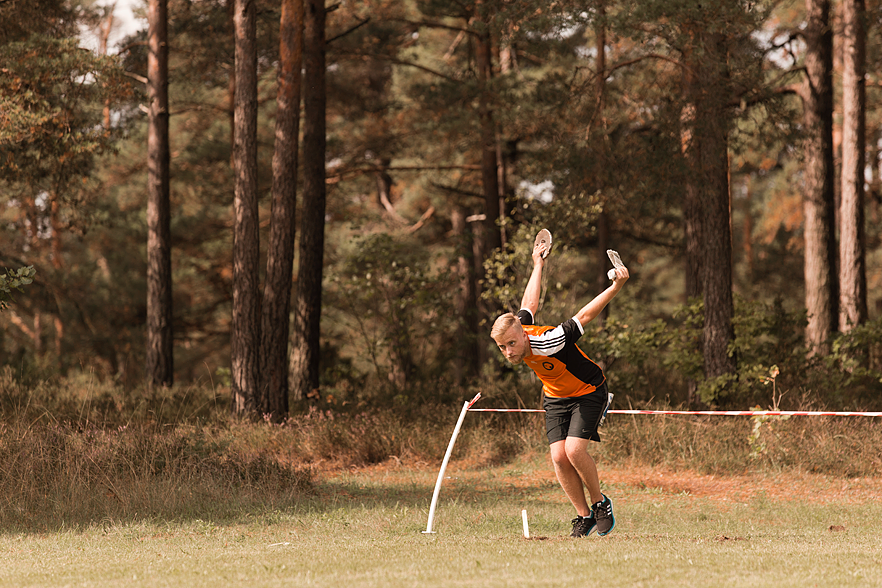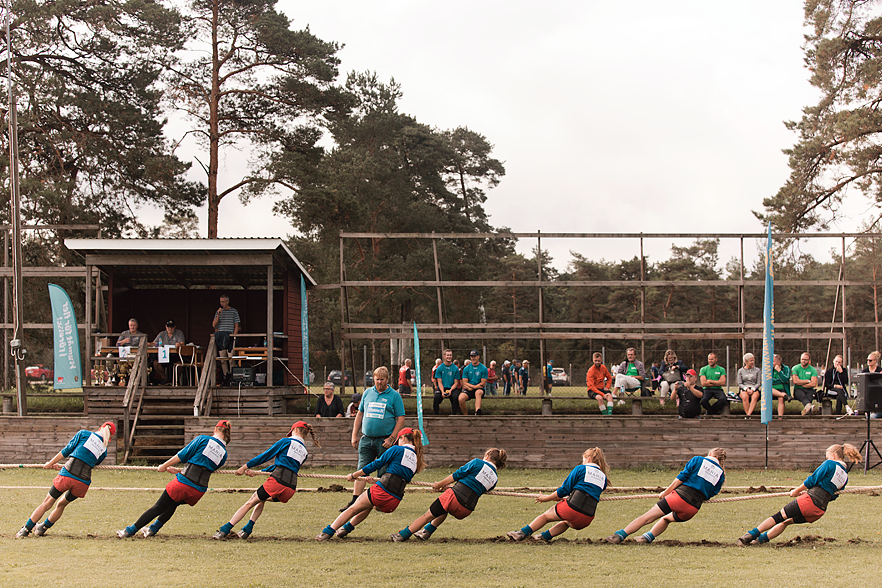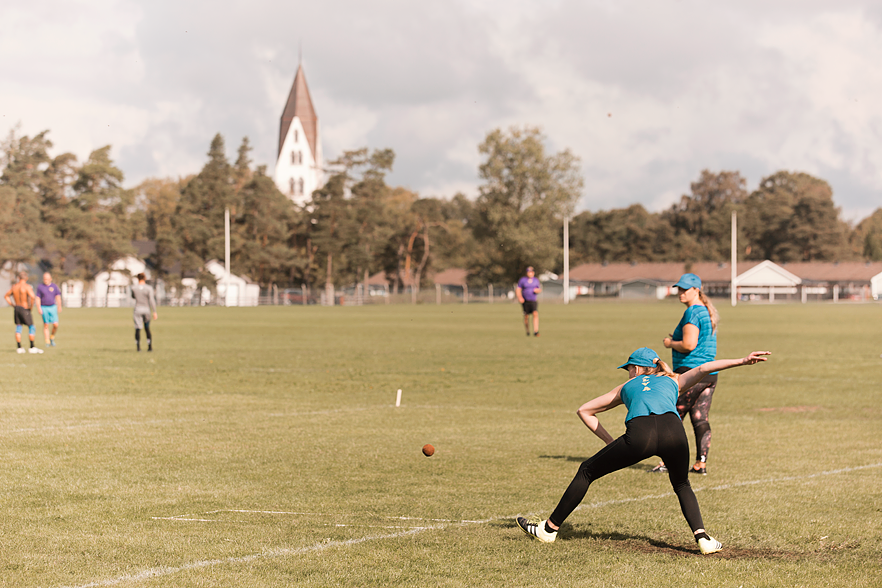 My mom and her teammate managed to qualify for the final in varpa, and at that point, it had started to rain like crazy.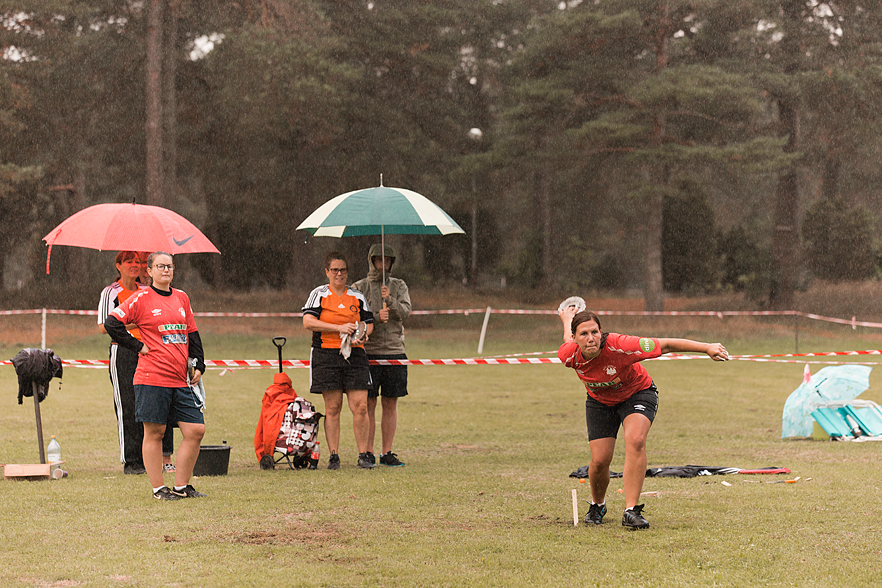 Unfortunately, they lost the final (but a silver is not that bad either!), but we were just happy to be able to go and get some pizza and drive back to our cabin and warm ourselves. Tips if you plan to visit Gotland: Pretty much everything outside Visby closes when the summer season filled with tourists is over so we actually had quite a hard time to even find a place that sold pizza, haha. We actually bought them from a Golf Club called Gumbalde, but they were really delicious!
We lived next to the ocean in Ljugarns Semesterby and I had planned to go outside and photograph the sunset that evening, but the rain continued to fall so instead we spent the evening in front of the TV before falling asleep.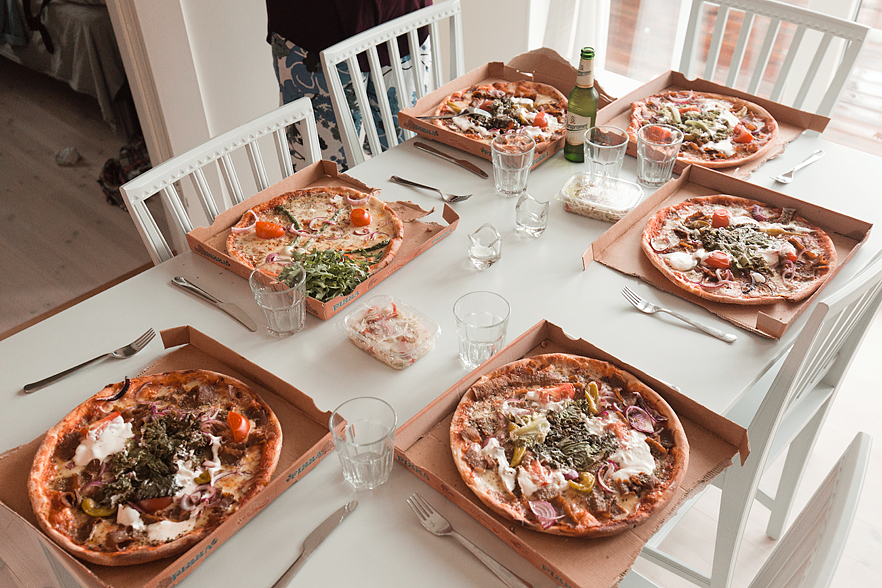 DAY 2
Did you know that when a smoke detector runs low on battery, it starts to beep like crazy? Well, that's exactly what happened in the middle of the night in our cabin and let's just say that there are nicer ways to wake up than thinking your house is on fire.
We had actually rented a cabin in Ljugarns Semesterby a couple of years earlier so I knew that the beautiful nature reserve Folhammar was nearby and I had some loose thoughts about photographing it in the sunrise. I was going to compete the second day on Gotland so I thought that I should prioritize sleep, but since I already had had a bad night due to the smoke detector I decided to go out at 5 am at witnessing the sunrise which turned out to be magical. Who needs sleep when a beautiful sunrise give so much energy?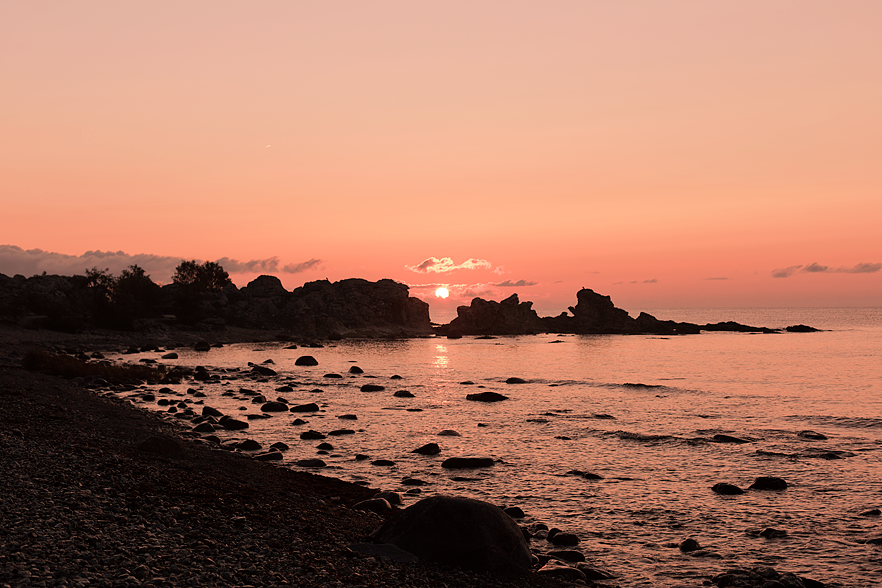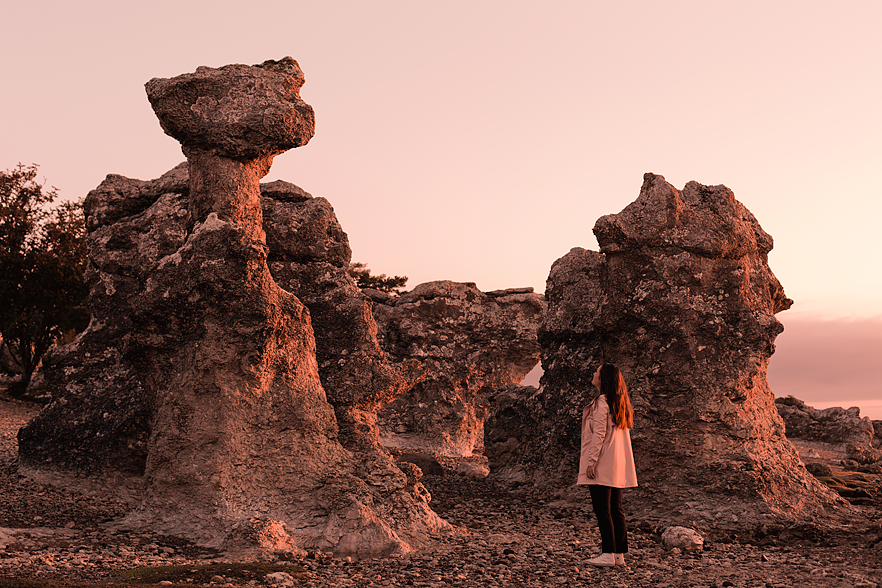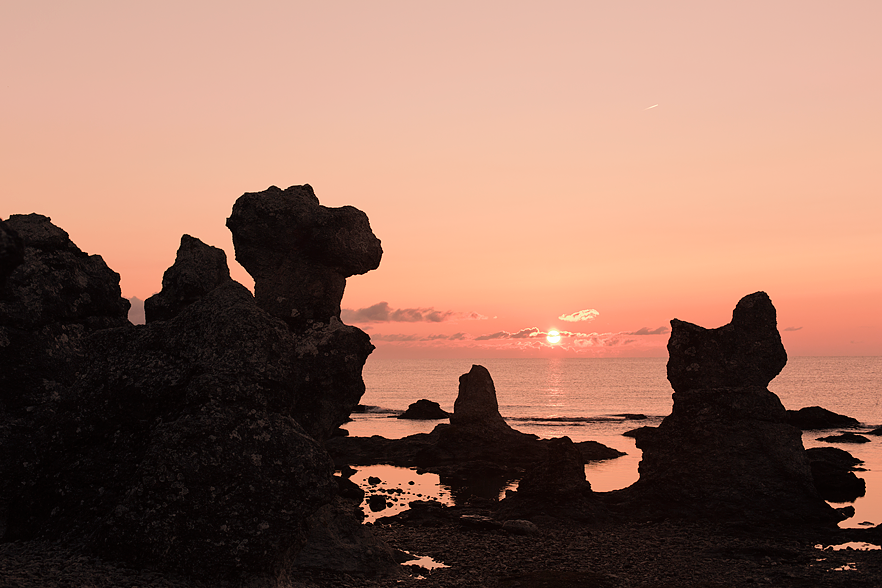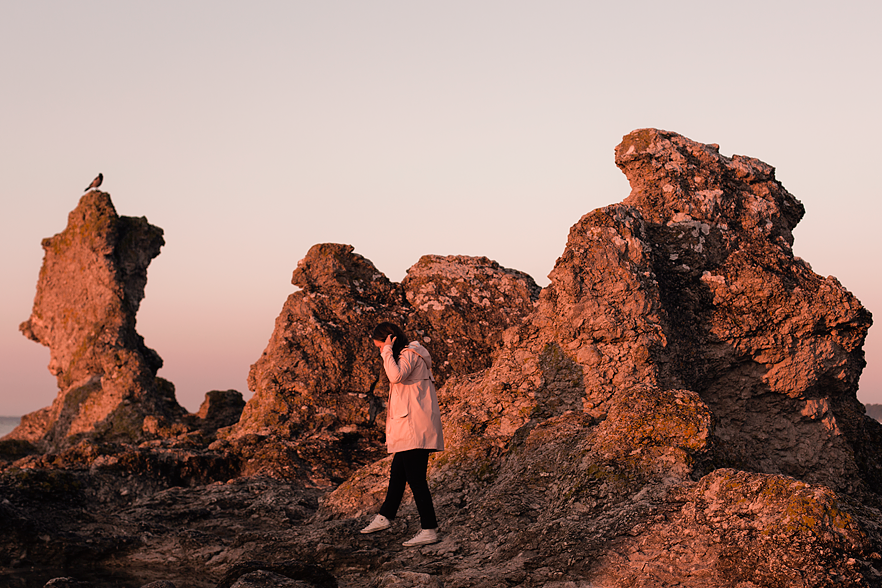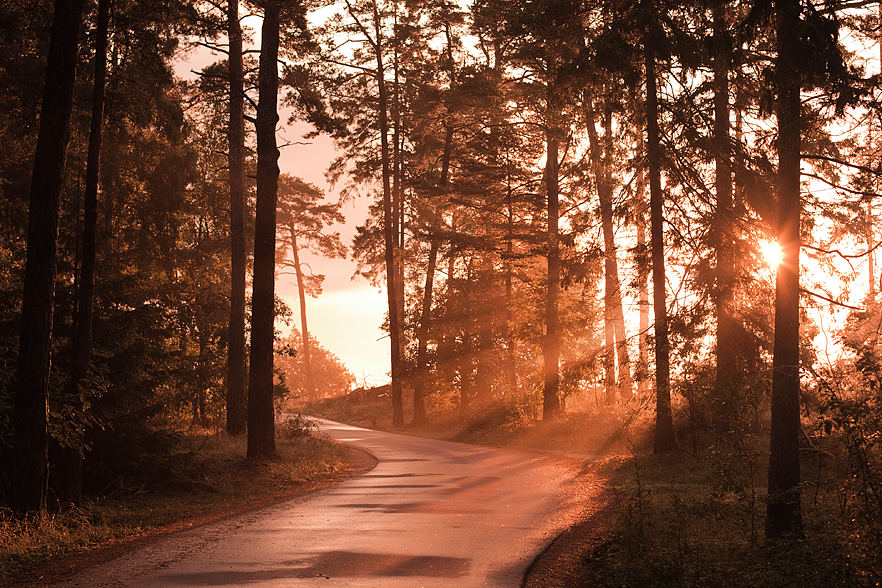 After the magical sunrise (where I also got chased by a fox, read more about it here) I spent pretty much all day at the competition field again, but this time I was also a competitor in the Swedish championships in varpa. I competed with my boyfriend and we managed to lose the qualification round and instead ended up competing in group D where we were placed second. After the competition was done we drove into Visby to have dinner at the restaurant I have to visit every time I'm on Gotland – Crêperie & Logi. This time I actually didn't go for any of the dessert crepes with ice cream and instead had a galette with spinach and goat cheese which was just so delicious as well.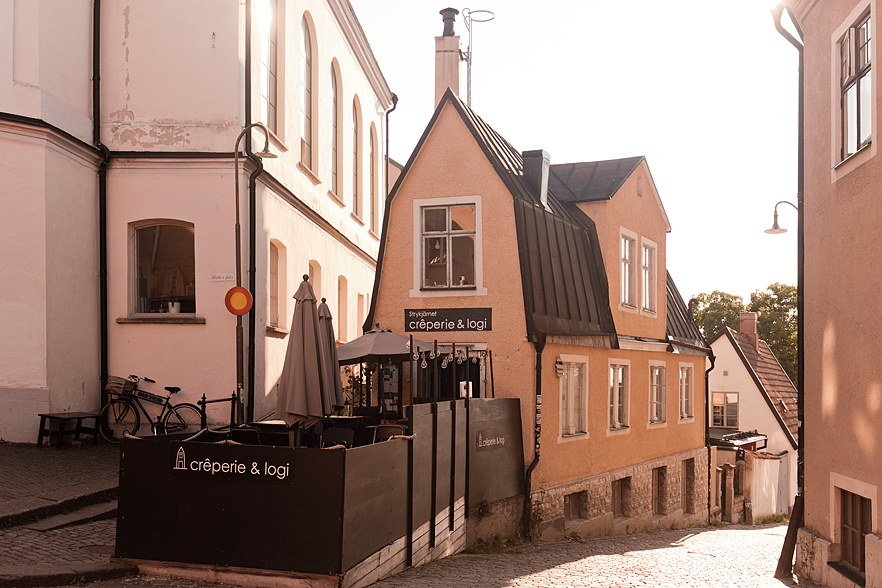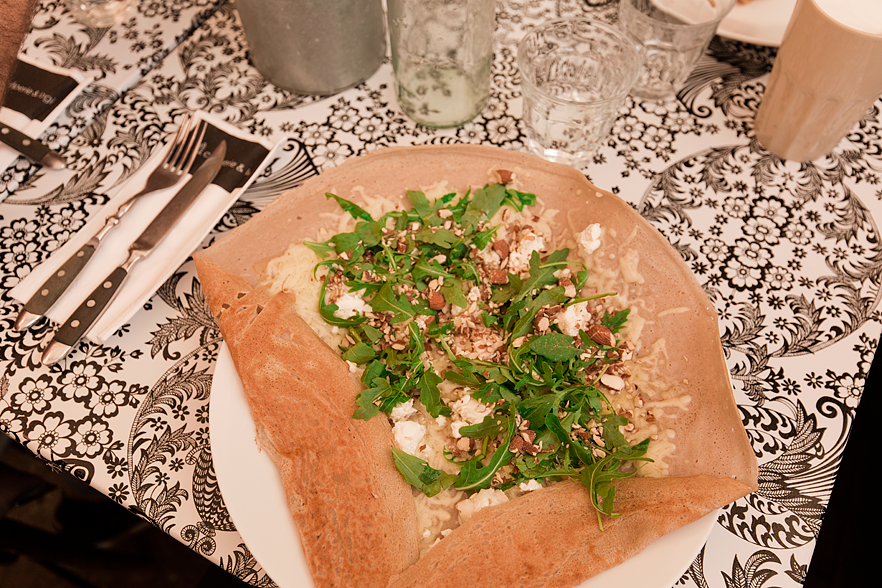 After dinner, we had to go to the boat that was taking us back to the mainland of Sweden and I had to wave goodbye to Gotland for this time, but I'm obviously coming back again next year. I can't have a Swedish summer without at least one visit at Gotland!