This weekend, I went on a trip to Gränna for quite a special reason.
I've been to "the candy cane capital" Gränna many times before, but this time I went there because our dog Stina was going to participate in the Swedish Staffordshire Bullterrier Clubs Championship Show! It's an annual dog show with only staffies and we thought it would be fun for Stina to meet other staffies and also try out and see if this sort of competition was something for her.
The competition was on Sunday but we got to Gränna on Saturday and spent a rainy afternoon buying candy canes (because that's what you do in Gränna!) and hanging out with our "dog show gang". We were a total of 11 humans and 9 dogs who were going to participate in the dog show and we all had dinner together before we had to leave them and check-in at our hotel for the night.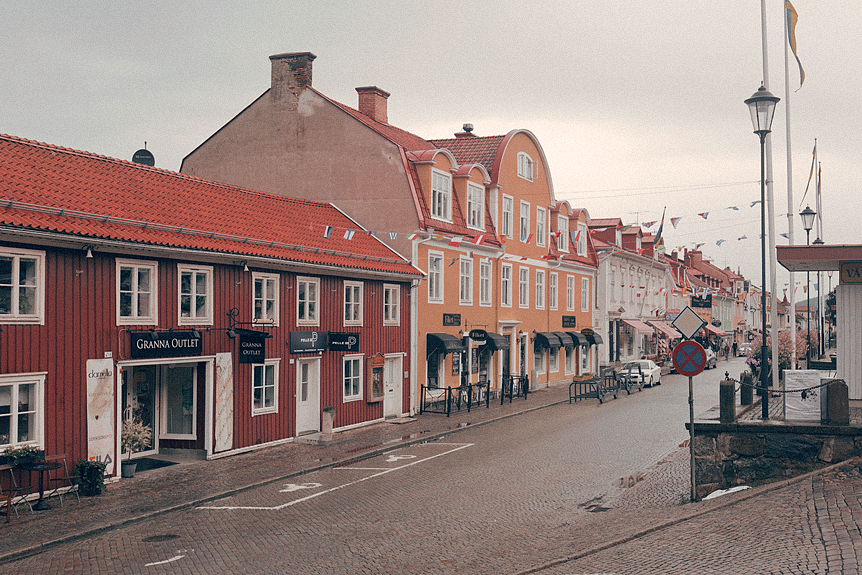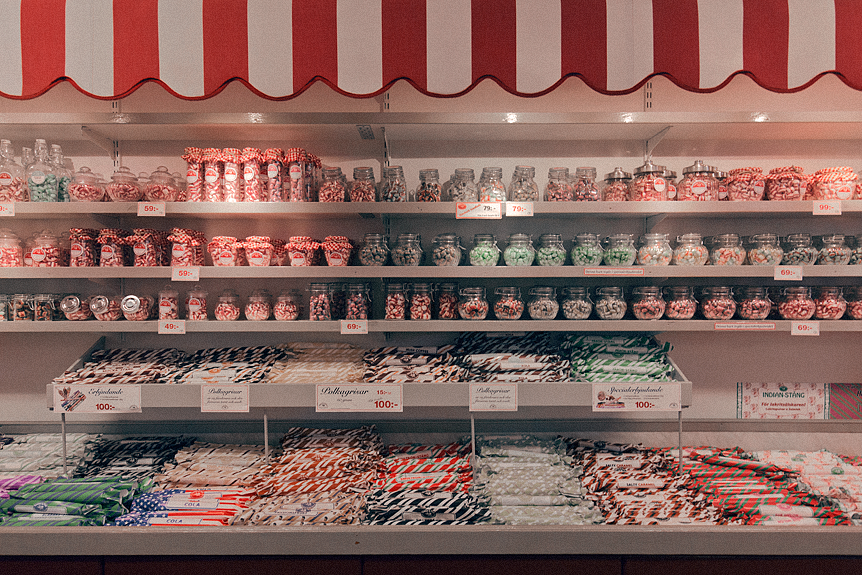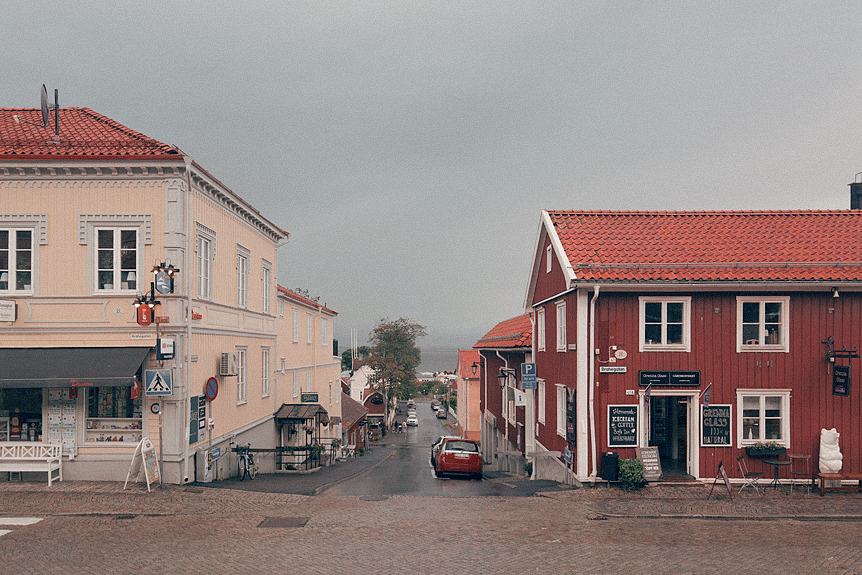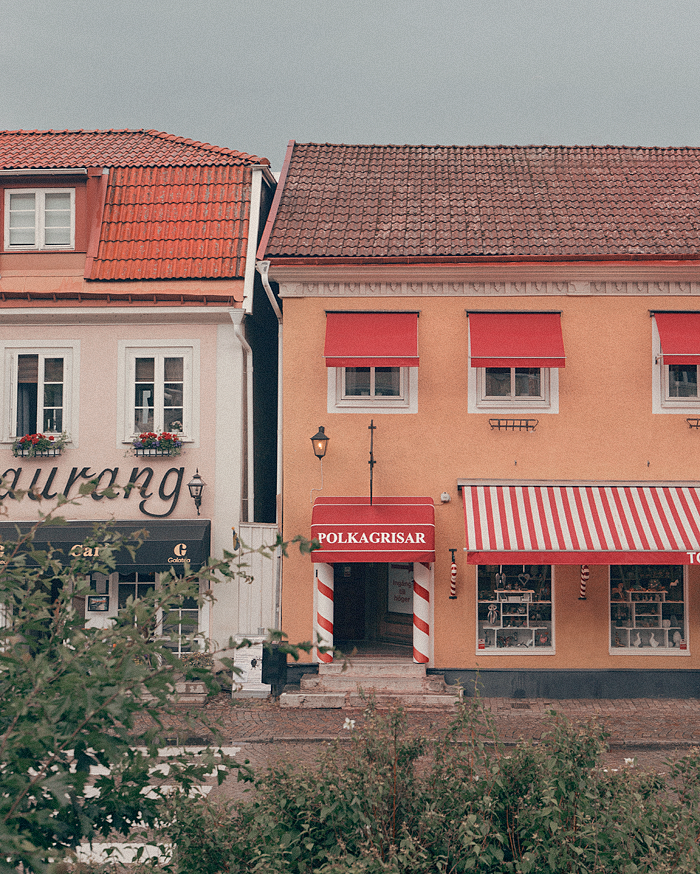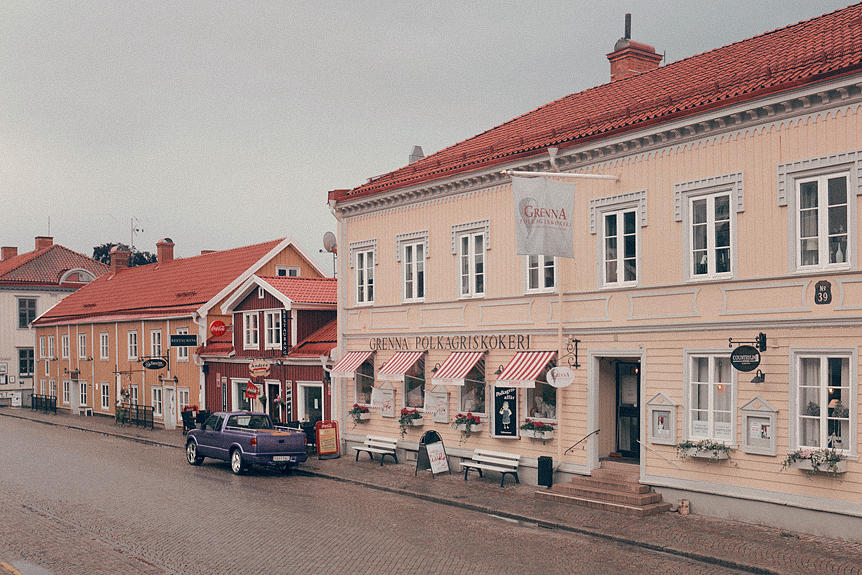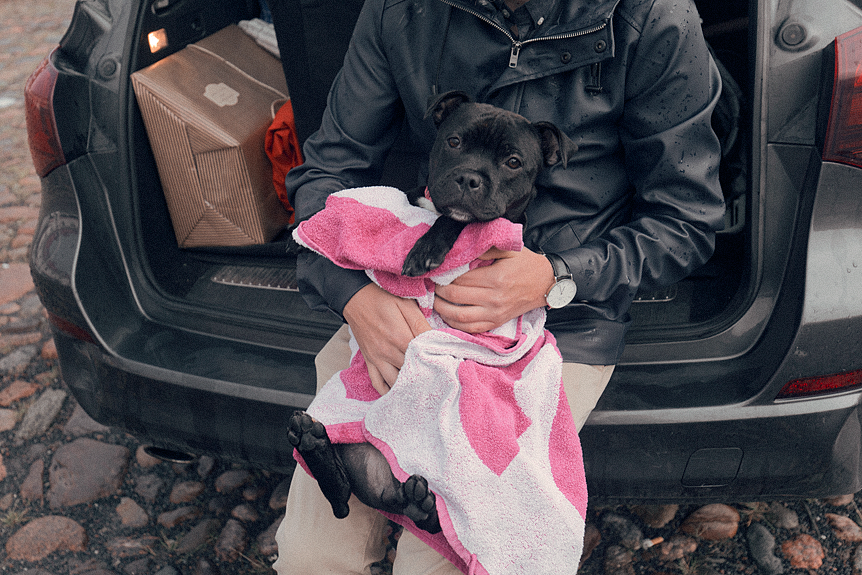 The other ones had RVs and stayed at Gränna's camping site, but me, my boyfriend, my mother, and Stina, of course, stayed at a hotel in a place called Trehörna about a 45-minute drive from Gränna. There were almost 400 staffies in Gränna that weekend and pretty much all hotels which allowed dogs had been booked long before we even got a dog. It felt a little annoying driving to Trehörna only to go back to Gränna the next morning but it was the closest alternative if we didn't want to sleep in a tent. I had been all for the tent idea, but I'm so happy we didn't do that due to the weather bad, haha!
Trehörna Wärdshus was the name of the hotel we stayed at and I was happily surprised by both the hotel and it's surroundings. While my boyfriend hung out in the hotel's sauna, my mother and I took Stina out for an evening walk to explore Trehörna. As we walked, it stopped raining and the sun even came out for a couple of minutes and gave us magical light before it was time to hit the beds and get some sleep before the competition day!