During our 10th day in Hillared, my boyfriend and I took a day trip to Gothenburg.
I've been to Gothenburg at least 15 times before but I can honestly say that I haven't really explored the city that well. Most of the times I've been there I've been on a transit, stayed all day at Liseberg or been at an event so I really wanted to explore as much as possible during this – which we also did!
We took an early bus from Hillared to Gothenburg and our first stop of the day was the "Palm House" located in the Garden Society of Gothenburg. It's pretty much a giant greenhouse with tropical plants and we spent some time there exploring all of the different themed rooms.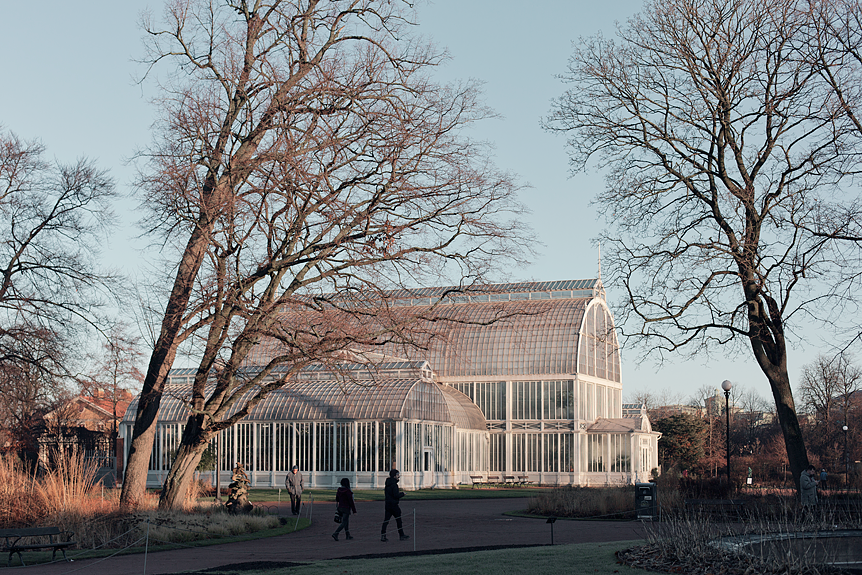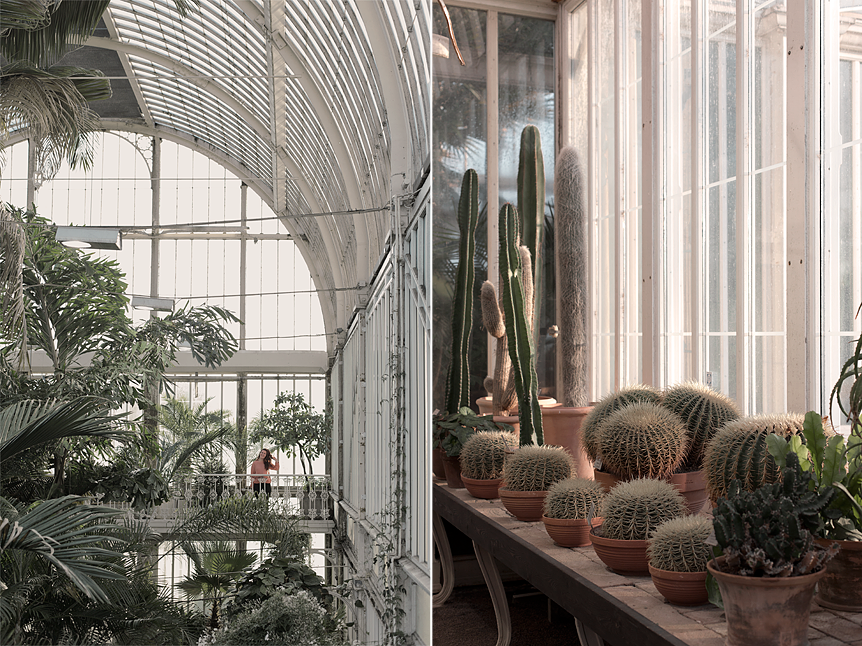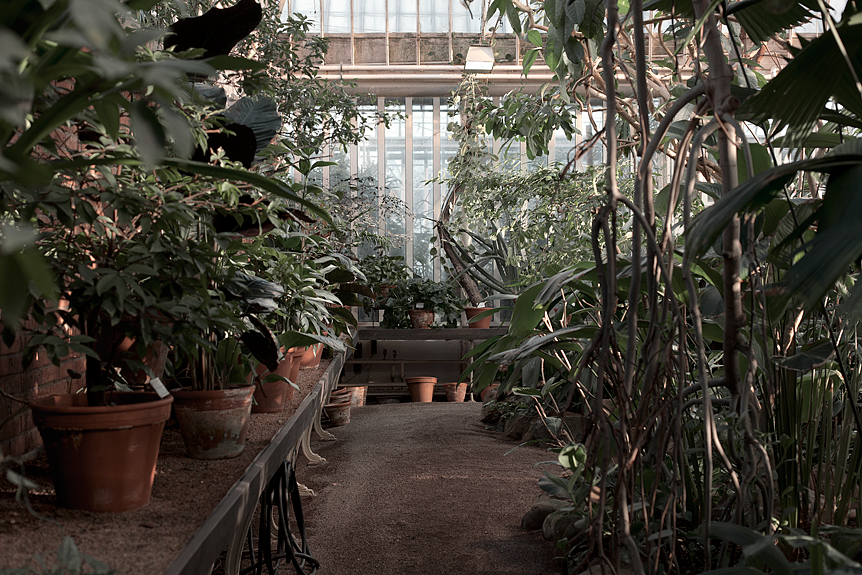 I have wanted to visit a restaurant called Kafé Magasinet since I saw it on Instagram a couple of years back so when we started talking about getting some breakfast, I knew exactly where to go. It was a 30-minute walk from the Palm House to the restaurant and I miiiight have used my "secret trick" and told my boyfriend that "it's just like 10 minutes from here" to make him think it was a good idea to walk there instead of going somewhere nearby. Works every time, hehe. We walked through the area Haga which is a super cute area in Gotheburg, lot's of old houses that I adore.
Oh well, I had an amazing bagel with goat cheese and a carrot cake at Kafé Magasinet. Remind me to write a blog post about this place because it was just SO cozy!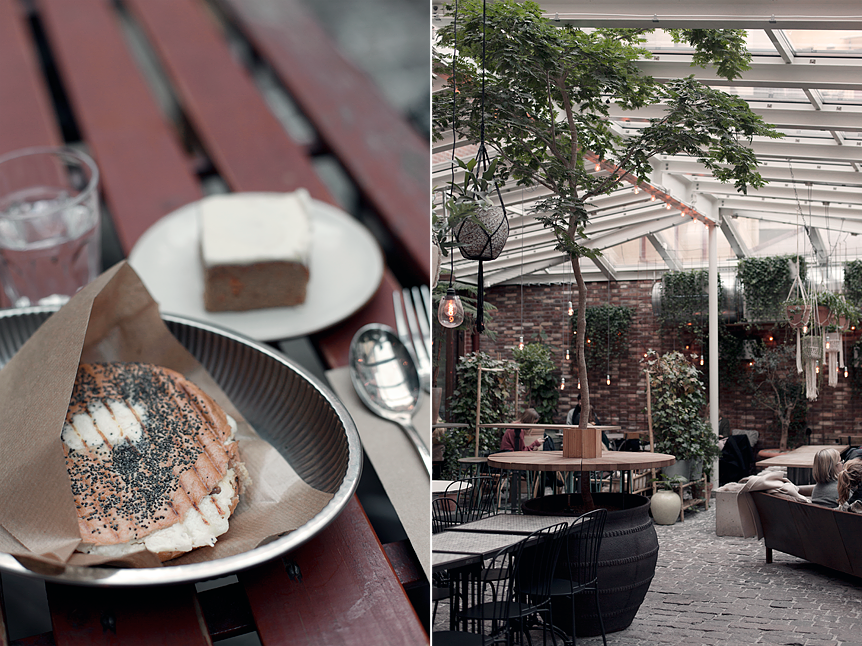 Our "big goal" with the day was visiting the amusement park Liseberg which each year make spectacular decorations for Christmas, but they didn't open for another hour so we had some time to kill when I saw an old fortress on a hill that I obviously had to visit. It used to be a prison but is now a popular wedding venue and the view of gotheburg from the top is just spectaculaur.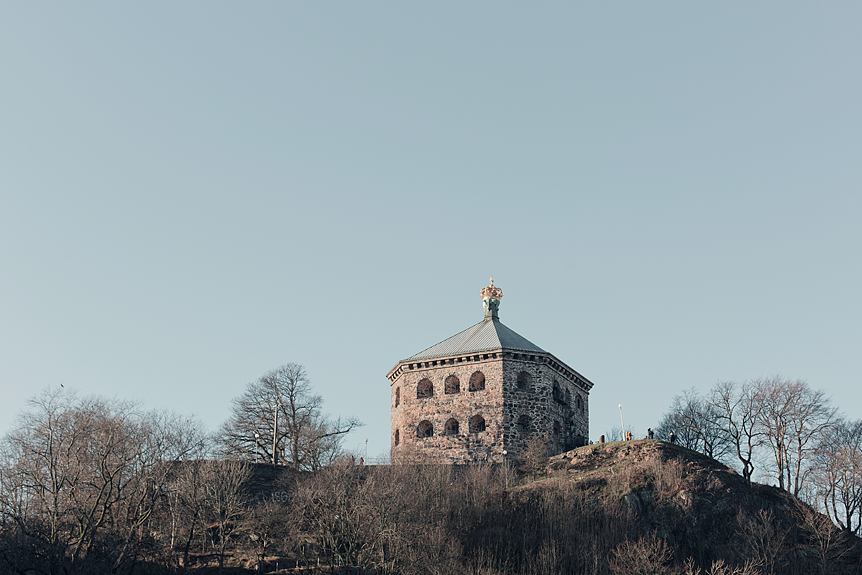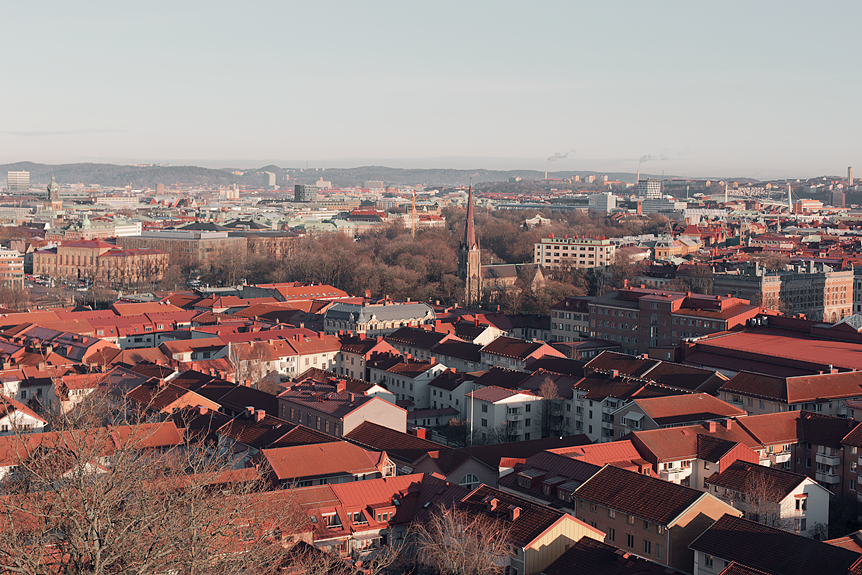 After climbing the hill and we started to walk to Liseberg where we spent about two-three hours walking around looking at decorations, shopping some handcrafted things at the market, warming ourselves at every open fire and had a really great vegan dinner at one of the restaurants.
Some of the rides where open, but if I learned something after Halloween at Gröna Lund it's that I don't enjoy going on rides when it's cold outsideso we didnt go on any of the rides, haha.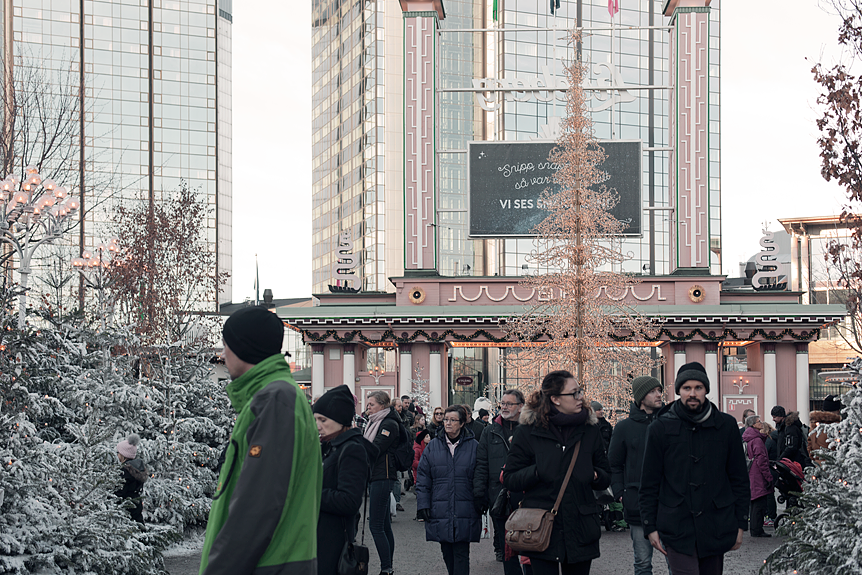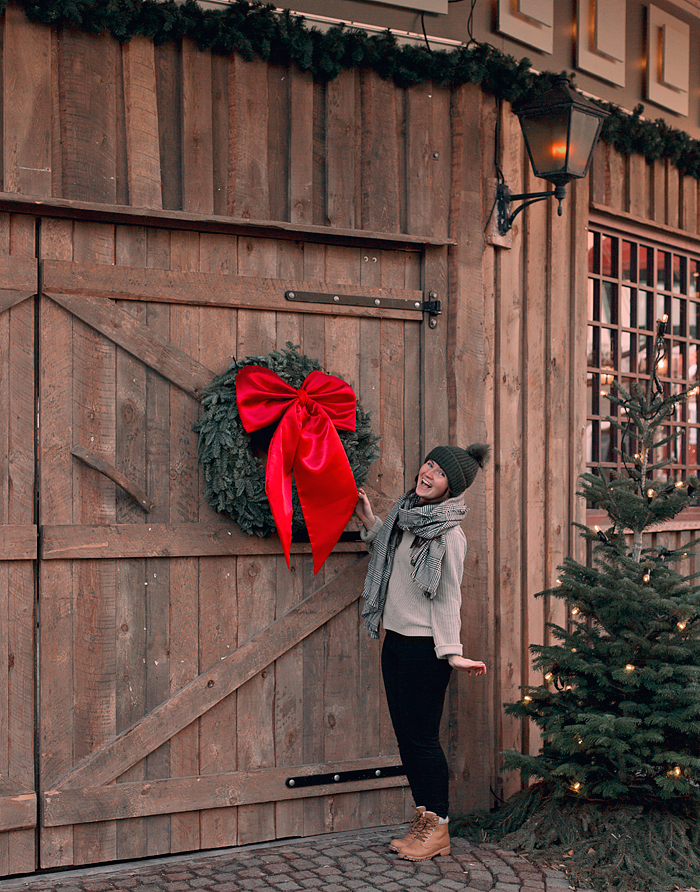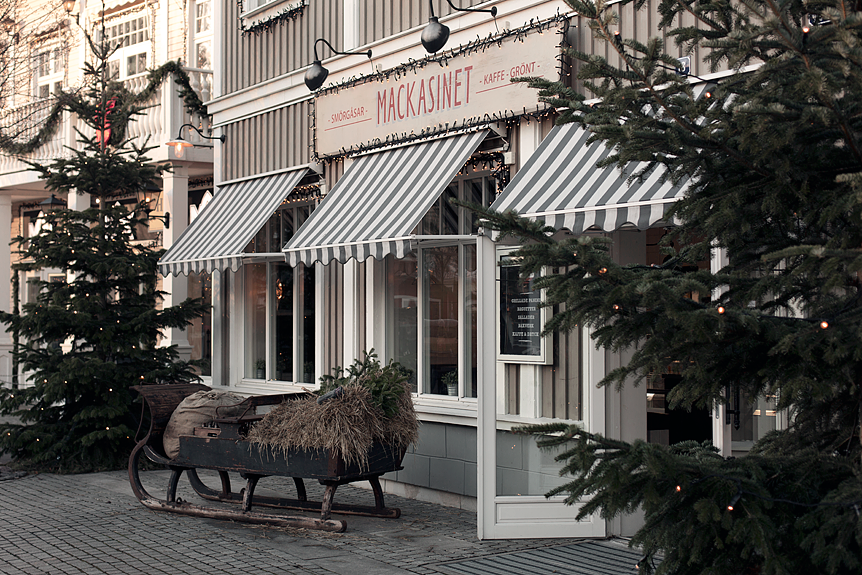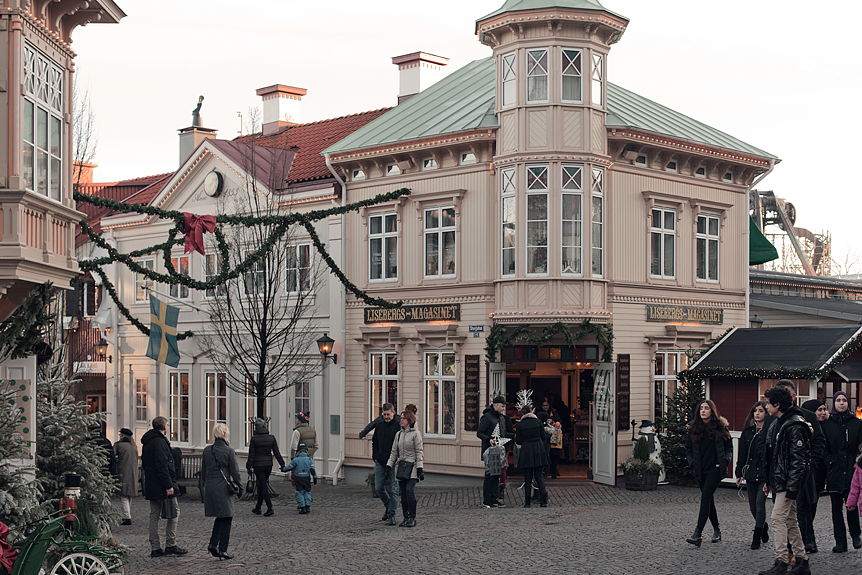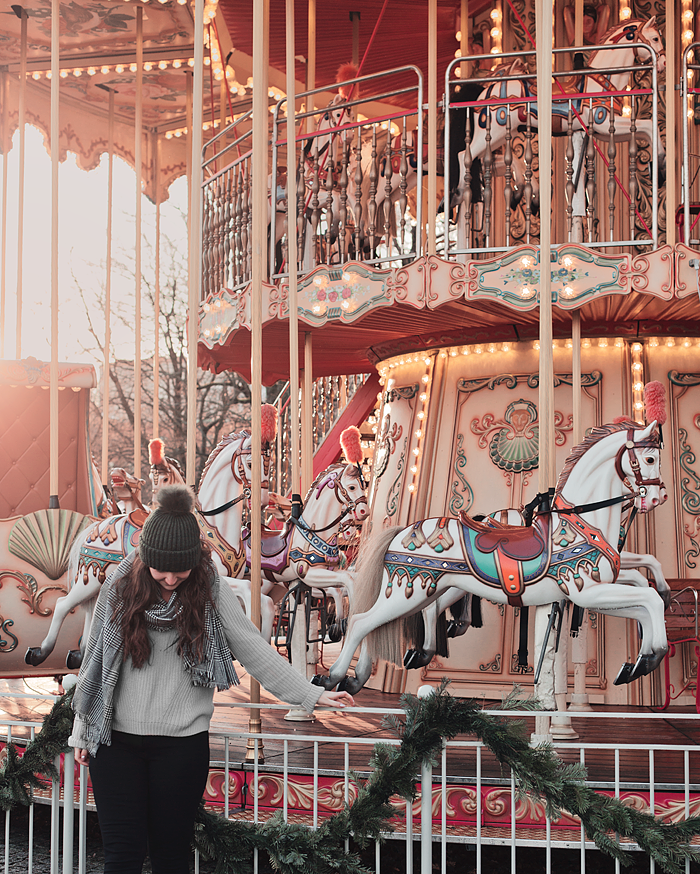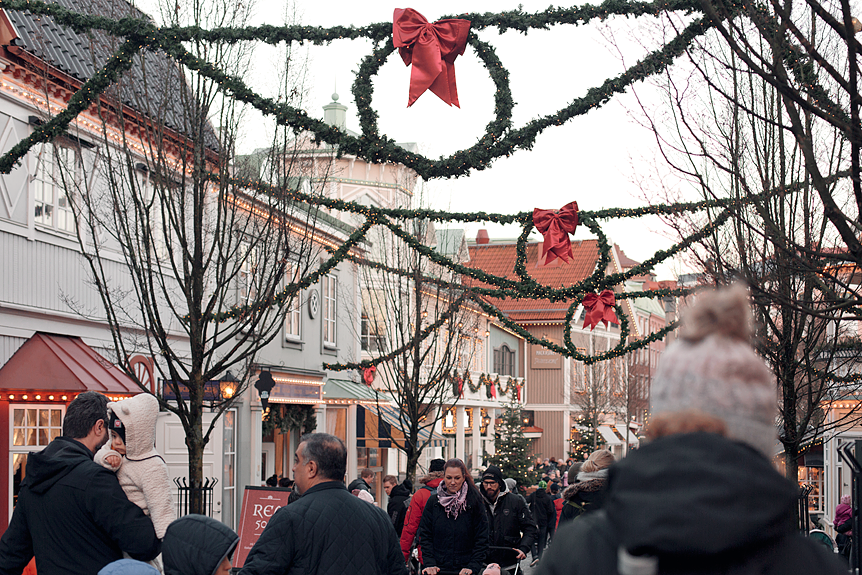 Since we had been outside pretty much all day we had no motivation to stay at Liseberg after the sunset, no matter how beautiful the Christmas lights get after dark. Being cold is one of my least favorite things (trust me, I was wearing waaay more clothes than the photos above might suggest, haha) so we wanted to stay indoors during the hour that was left until the bus back to Hillared departed. We googled and found a museum nearby that we went to.
The museum is called "Museum of World Culture" (Världskulturmuseet) and is a place that wants humans to feel home across borders and engage in a united future. One of their exhibits hit me really hard. It was one room filled with stories from refugees that had reached Sweden and everything they had been through on their way to get here. Horrible stories, but a way to really humanize the people of the refugee crisis.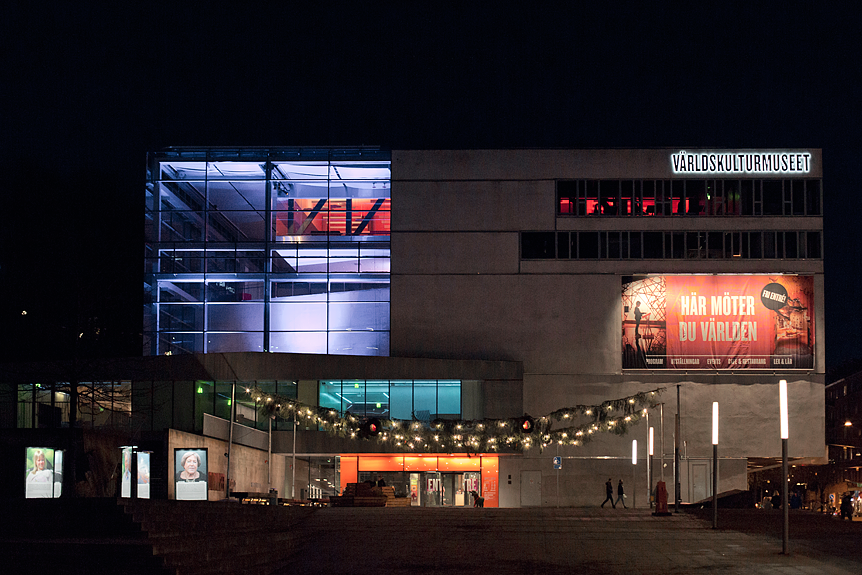 Read more from Hillared
Travel Diary Day 1-5 – Travel Diary Day 6-9