I'm home again after my weekend away during Easter, and honestly, I have to say that the trip was a big epic fail.
Okay, so the trip itself wasn't actually bad. In reality – it was really good. My family and I got to spend some quality time together and explore a lot of new places so I'm actually really happy about the weekend. The only problem though was that our purpose with this trip was to get away from Stockholm for a while since it has had the longest, coldest and darkest winter in ages. Our plan was to drive to a more southern part of Sweden where the spring had arrived sooner and ended up in Kalmar – which I honestly think was the greyest place in Sweden during easter, haha! It was more snow there than at home and we didn't see the sun even ones. Oh well.
We started our second day of the trip with breakfast at our hotel before heading out to some shops to buy some warmer clothes. After getting prepared for the cold, we drove over the bridge that connects Kalmar at the mainland to the island Öland. Öland is known to be a beautiful summer destination, and as you might already have figured out – it was everything but summer there during our visit so we spent most of the time in the car driving around, looking at the bare, snowy landscape and beautiful windmills.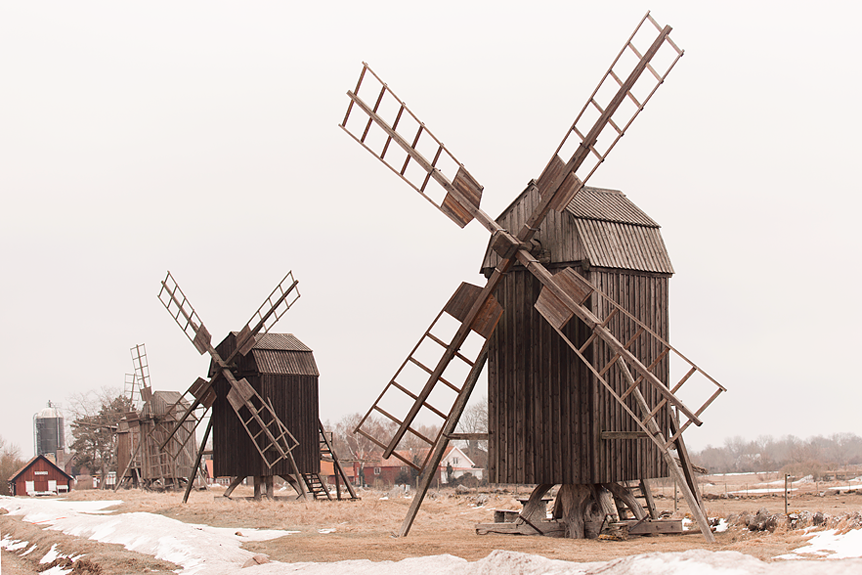 We had some destinations in mind before getting to Öland and the first stop was Öland alum factory ruin. It's an old factory building that was abandoned about a hundred years ago, and since I'm a big fan of ruins this was obviously one of the places on my bucket list. Unfortunately, I was wearing shoes that were not good for walking in snow (you know, I was prepared for spring and all that) and ended up slipping when I tried to climb an elevation. Miraculously I managed to fling my camera over my back, but fell face first and left the ruin with a big bruise on my left knee as a "lovely" memory of the place, haha.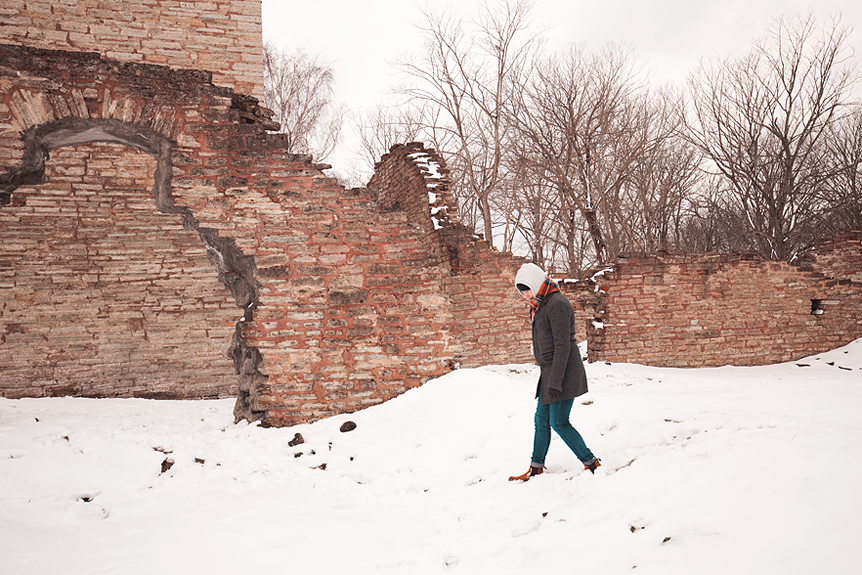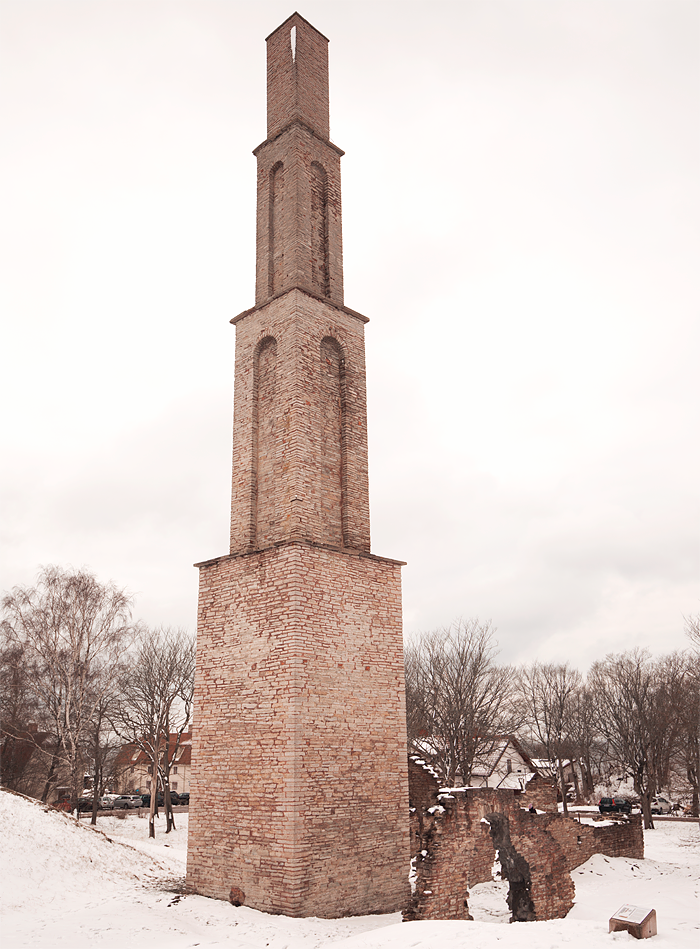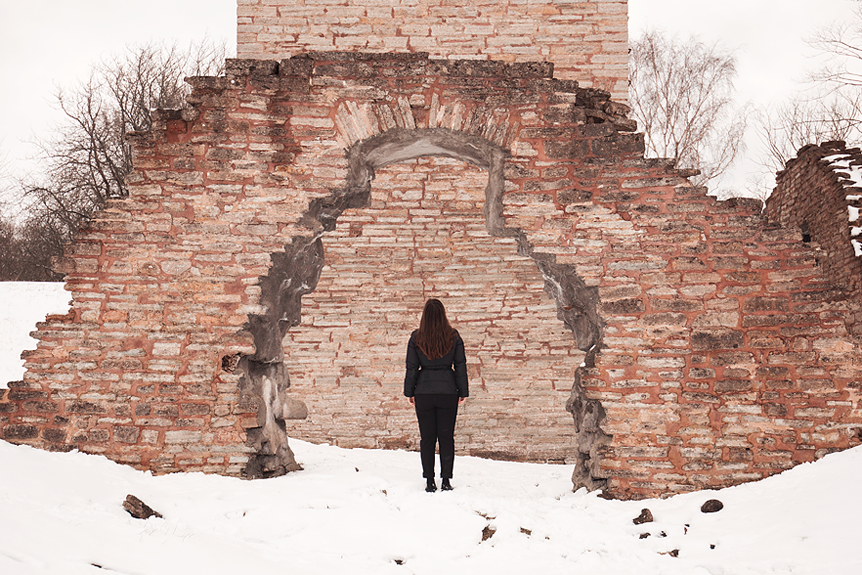 Our second destination was the most southern part of Öland, a nature reserve called Ottenby. Ottenby is known for its diverse range of bird species, meaning it was a lot of bird-watchers there. I've gone bird watching ones when I was studying marine vertebrates in Australia and it was a mandatory part of the course. I didn't like it back then and I didn't like it now (mostly because I'm extremely bad at it) but got super excited when I managed (with a little help, because as I said, I suck) to see some seals with a telescope! I have never seen seals out in the open before! I tried to photograph them, but honestly, even with my telezoom the seals pretty much looked like small rocks in my photos, haha 😉
One other reason people go to Ottenby is the lighthouse called Långe Jan (translation: Long Jan). It is possible to get up in it but they only let in a couple of people every hour. We missed the first slot with just a couple of minutes when we arrived and missed the second one because we had lunch and we weren't really in the mood to wait for a third slot. If it was warmer, I had totally waited since I love to see places from a higher angle, but it was such cold winds coming from the ocean that made us all just want to go inside the car again and turn the heat up – and so we did.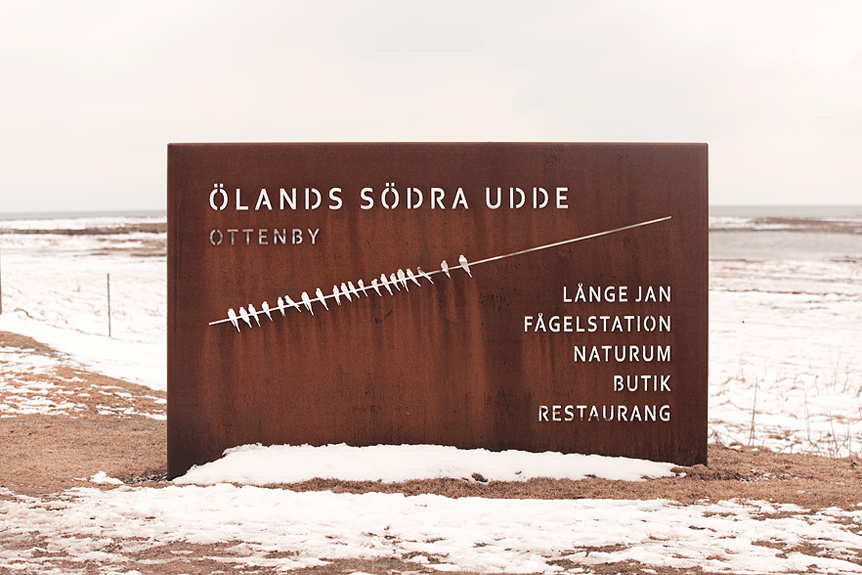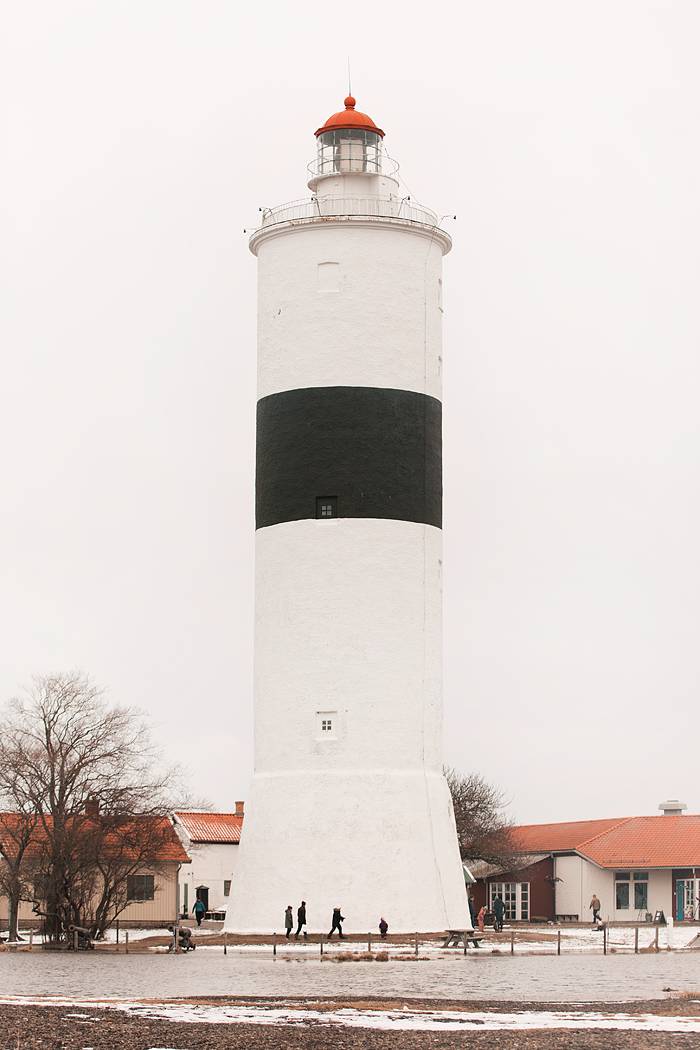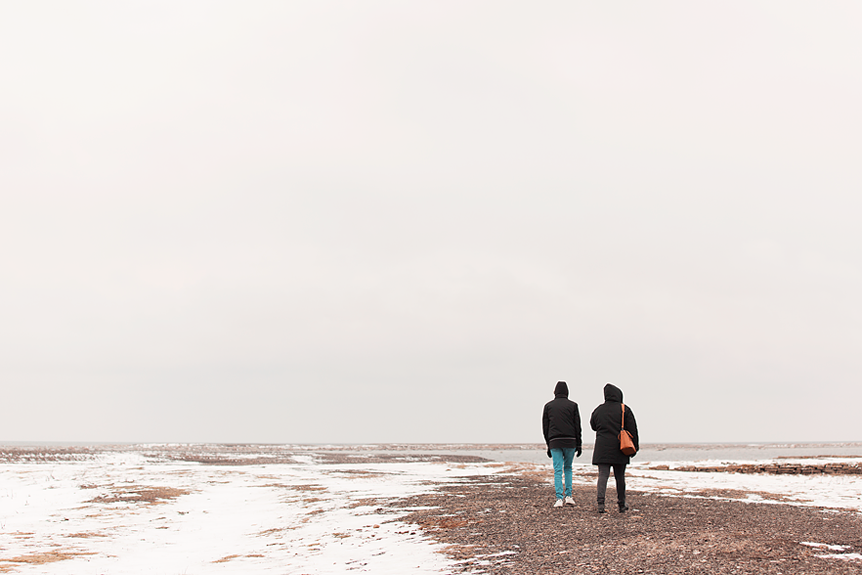 We had driven down Ölands west side on our way to Ottenby, and on the way back we drove on the east side of the island so we had the opportunity to see some more places.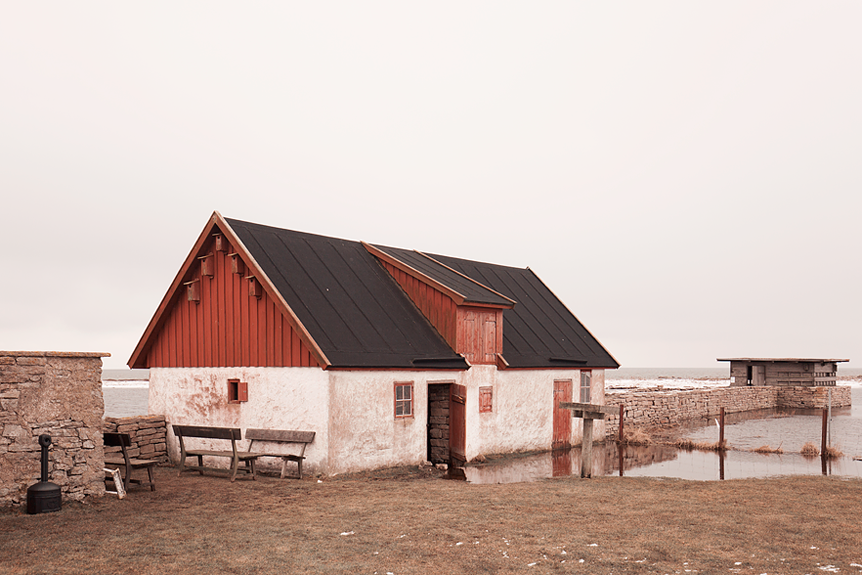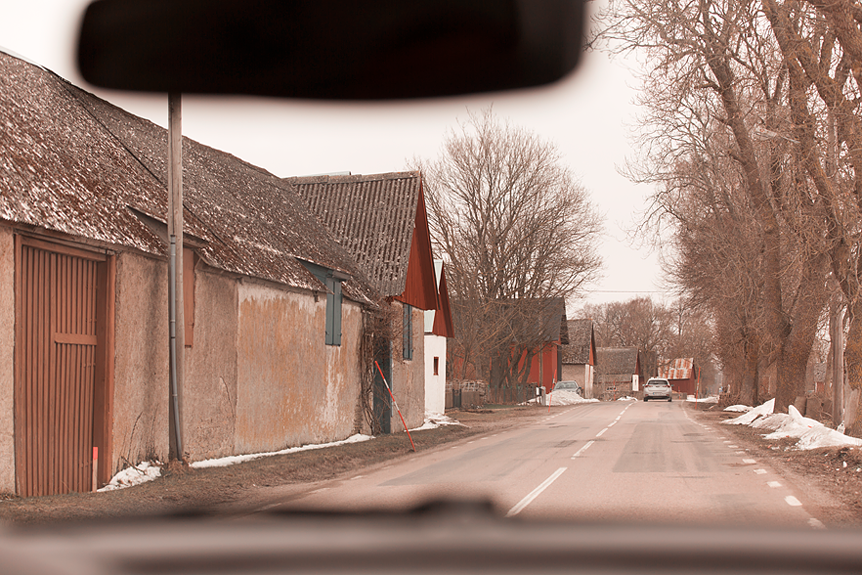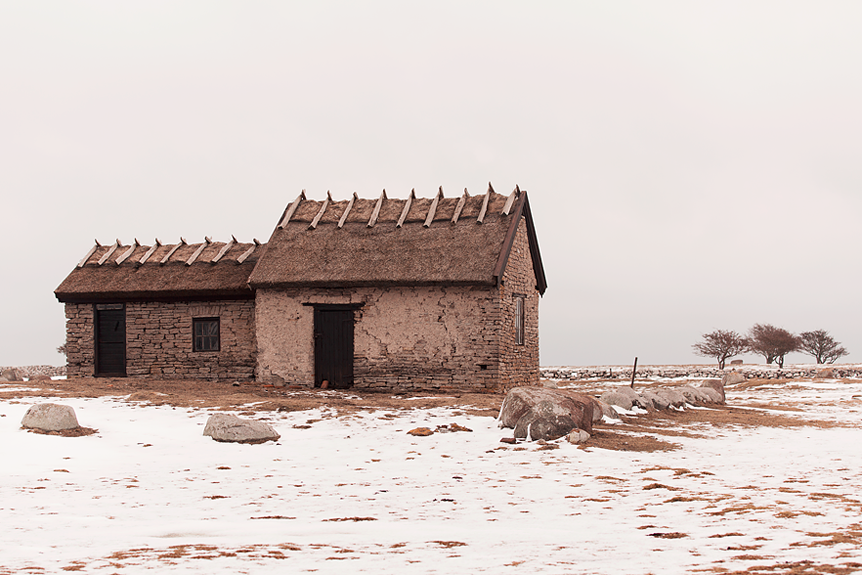 We ended our time at Öland with visiting Borgholm Castle which was closed for the day, but I honestly didn't mind. Once again I have to blame the weather for my lack of enthusiasm, but at this point, my feet where wet and my body was chilled to the bone so it was enough for me just to walk around the big building. They played some "medieval music" in the speakers around the castle which really set a dramatic mood. I have to go back there sometime during summer because I think I would really love Borgholm Castle then!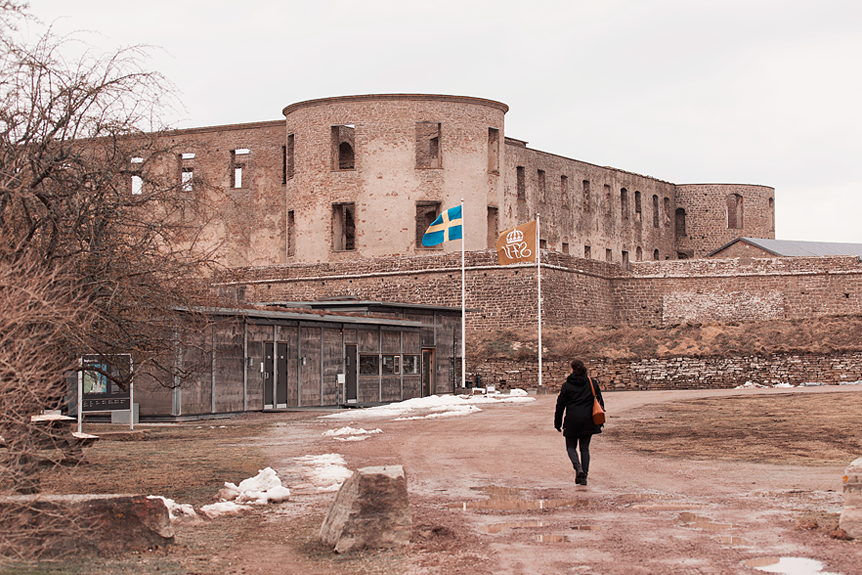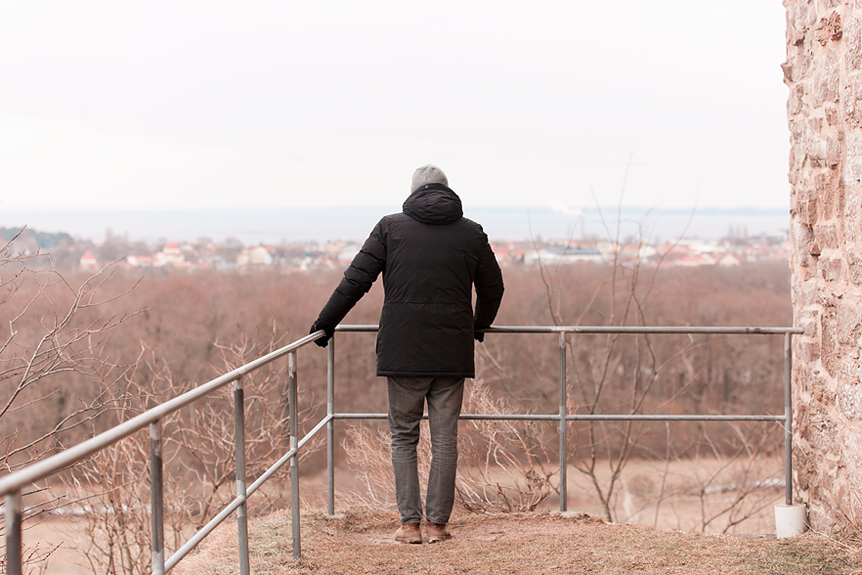 We drove over the bridge back to the mainland again and I think we all enjoyed taking a hot shower at our hotel before we headed out to get some dinner. We were in the mood for Italian and ended up at a restaurant called Ernesto Ristorante where we ate some delicious pizza.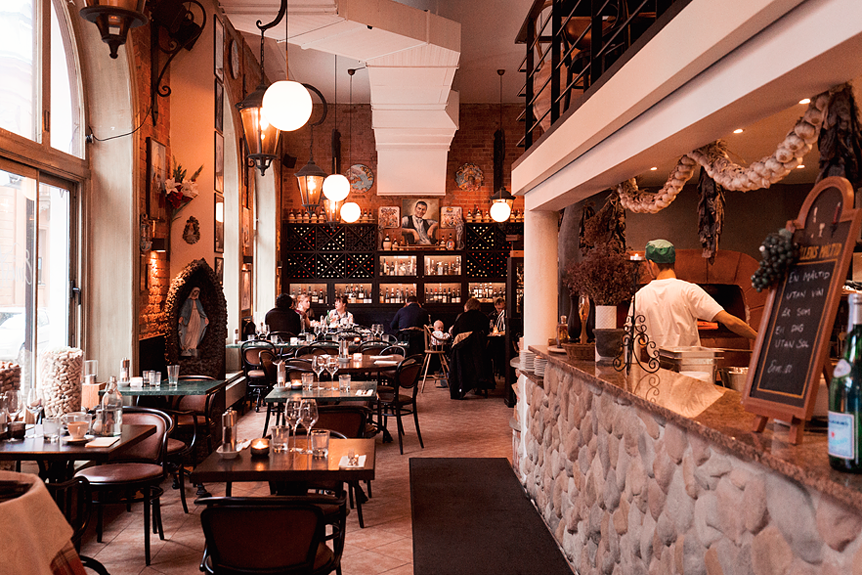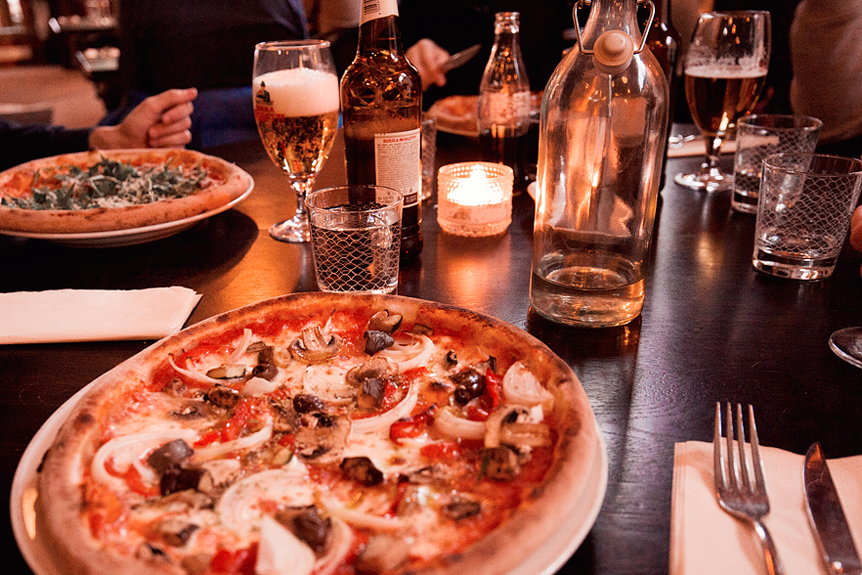 We walked passed Kalmar Castle on the way home (we literally lived like two blocks away from it) and I used a trash bin as a tripod to get some long exposure photos of the castle when it was dark. Sometimes you have to be creative! After that, we spent the evening playing cards in our hotel room.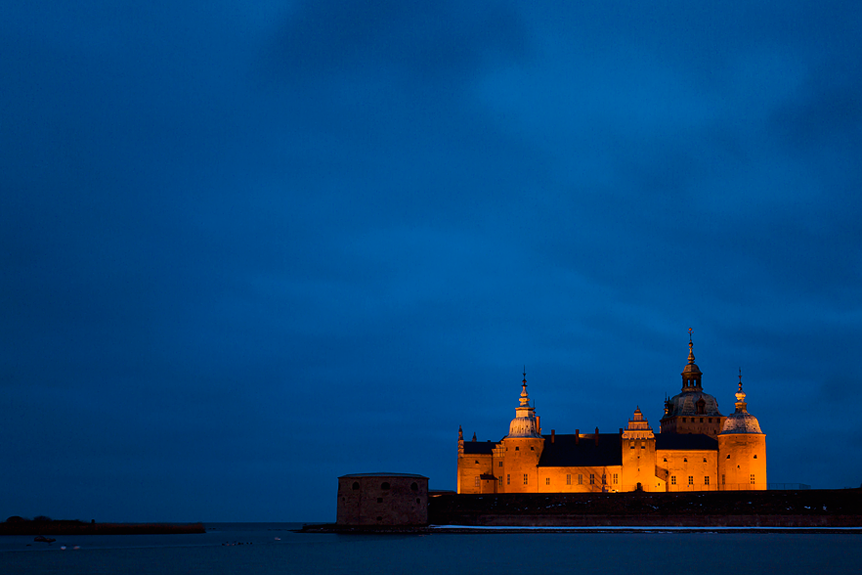 Read more from Kalmar & Öland
Travel Diary Day 1 – Travel Diary Day 3 – Kalmar Castle