Our second day on Crete was filled with adventures from early morning to late evening.
Me and my boyfriend shared our hotel room with two of his siblings and all of us woke up early and decided to take a morning walk since the breakfast didn't open until 8 am. We started off by walking on the beach and got to a more luxurious area than the one we were staying in which had some really nice sunbeds and cabanas by the ocean which I obviously had to stop and take some photos of, haha.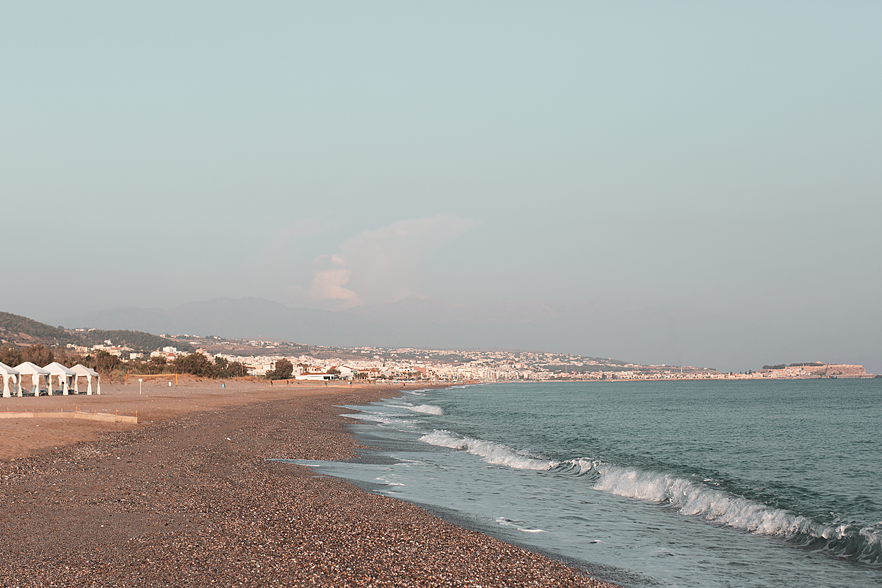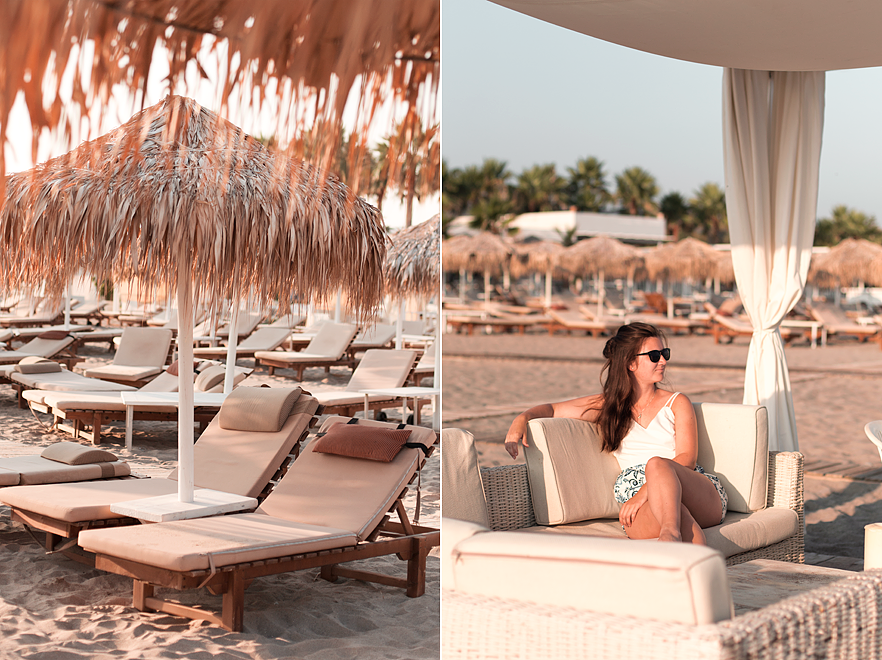 We walked through the city on our way back to our hotel which pretty much just offered hotels, restaurants, mini markets. It felt like such a typical area that has no charm on its own and is just made for charter tourists that want to lay on the beach all day with a drink in their hand. In other words – not a place for me that likes to explore the area I travel to. I only took photos of some abandoned and run down buildings since they at least have some personality, haha!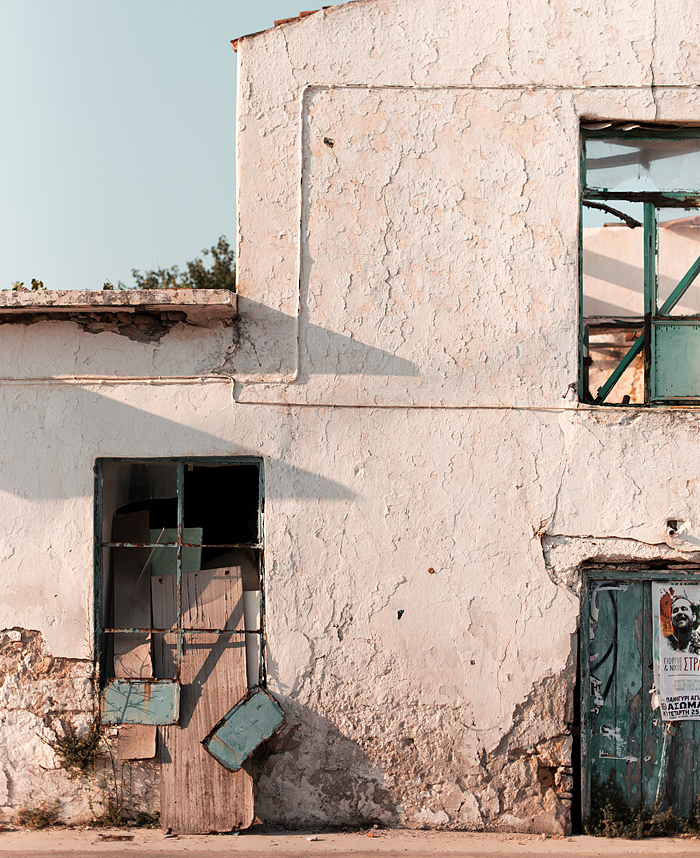 After breakfast, some of us decided to rent a car to head out and explore Crete outside the tourist bubble. We early on decided to name our car "Sleepy Gonzales – the slowest car in all Greece" with inspiration from Speedy Gonzales – the fastest mouse in all Mexico since it was SO SLOW. I have a theory that the woman at the rental agency gave us a car with zero acceleration because my boyfriend's brother asked "What happens if I crash?" when they talked about insurance, haha.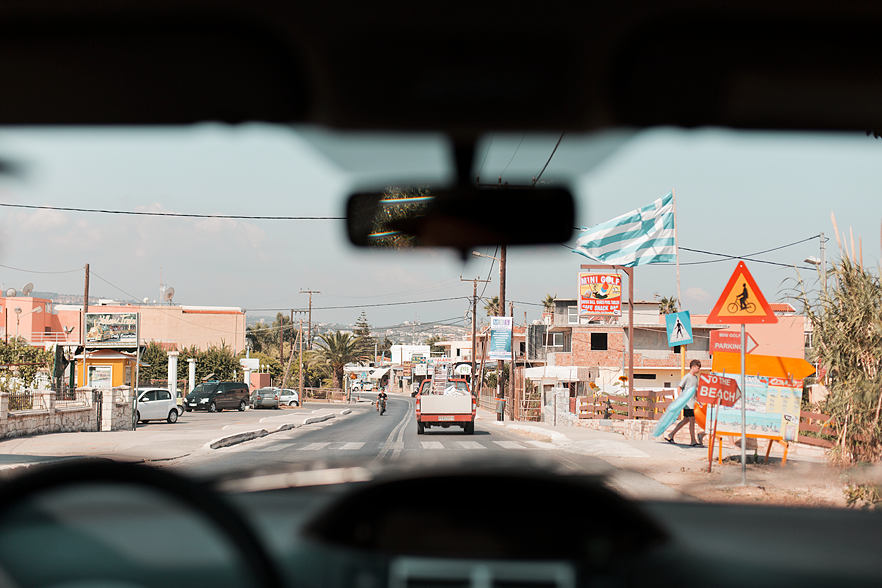 Our first stop of the road trip was Rethymnon where we parked the car and explored the city by foot. The town had a lot more charm and history than the area that we were living in but still felt like such a touristy place. I knew that Crete was a popular place for tourists and that Greece has had a major economic crisis, but I still wasn't expecting to bump into more Scandinavians than Greeks.
Anyway, we spent a couple of hours walking around at 34°c and I even bought a hat since my sunglasses made my face too sweaty, haha. We walked by the marina, Fortezza Castle and through the Old Town, having some milkshakes and lunch on the way before getting back to the car again.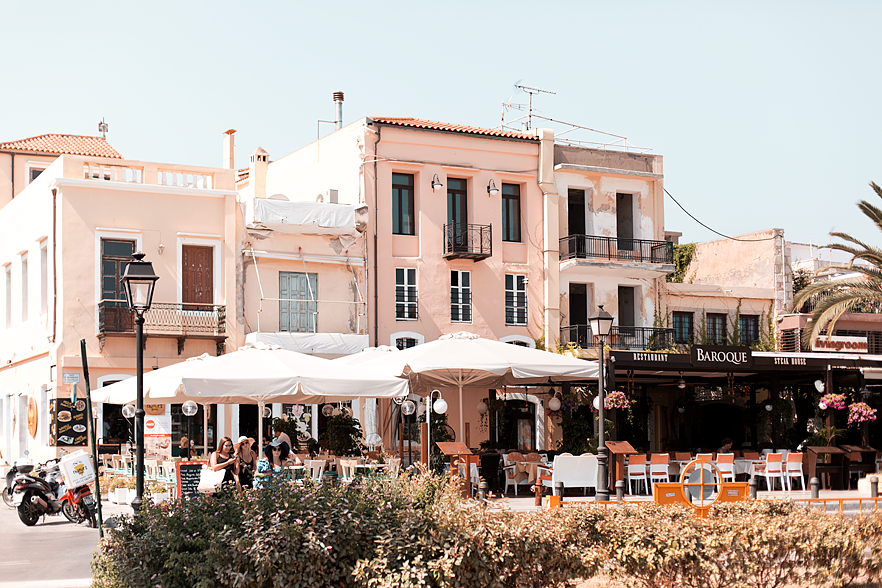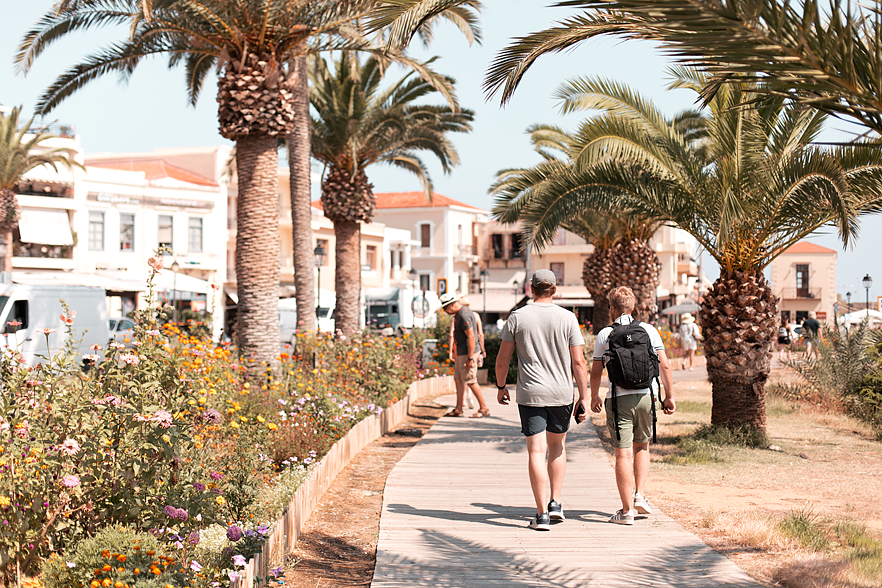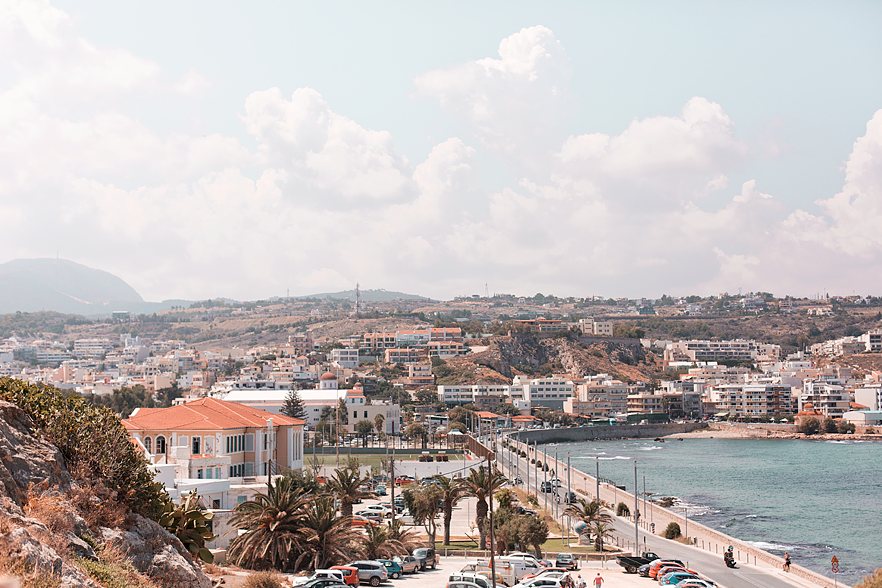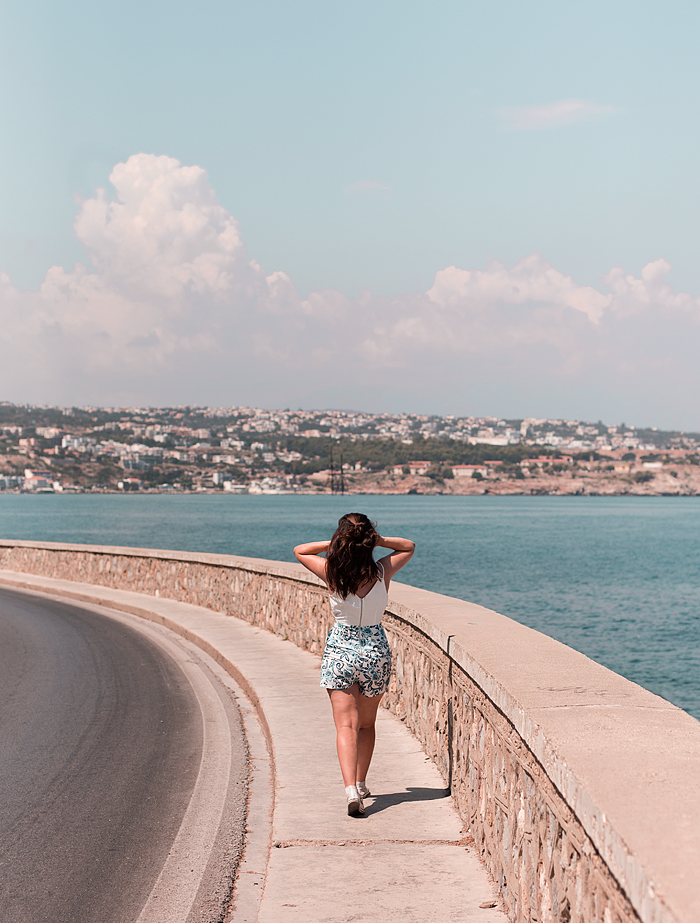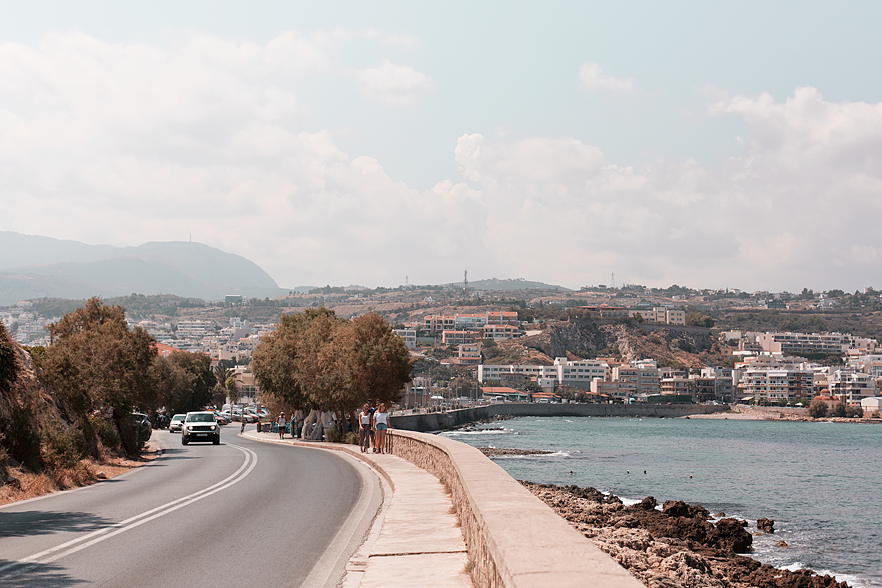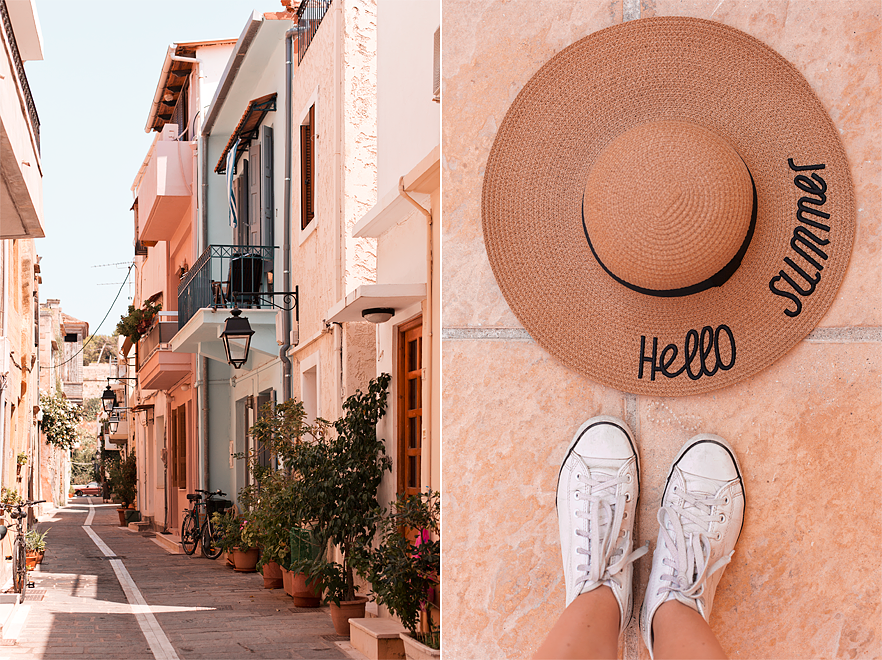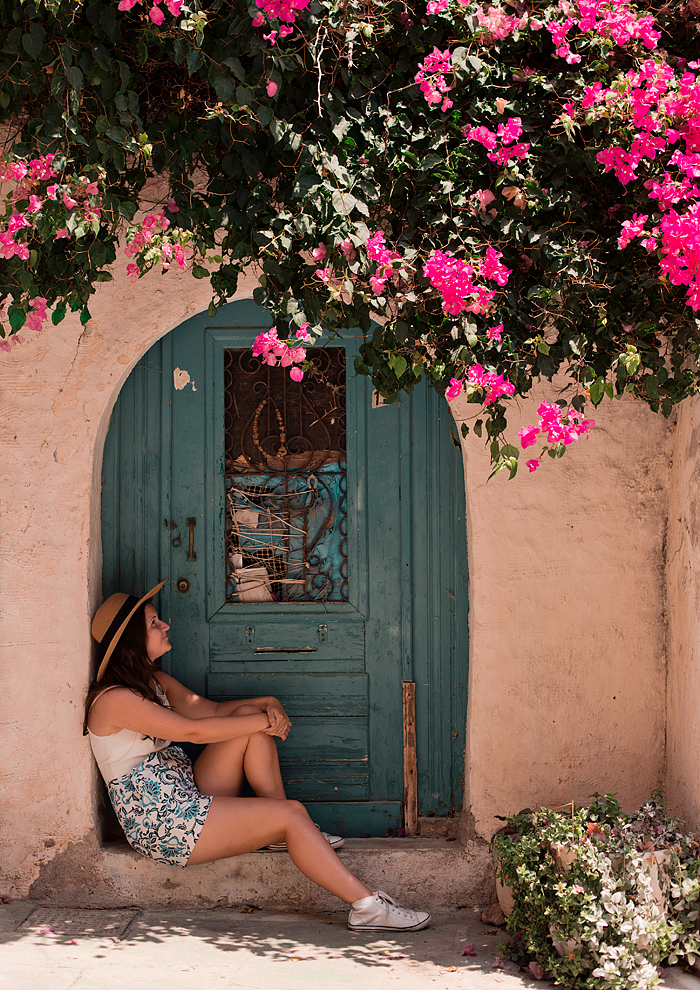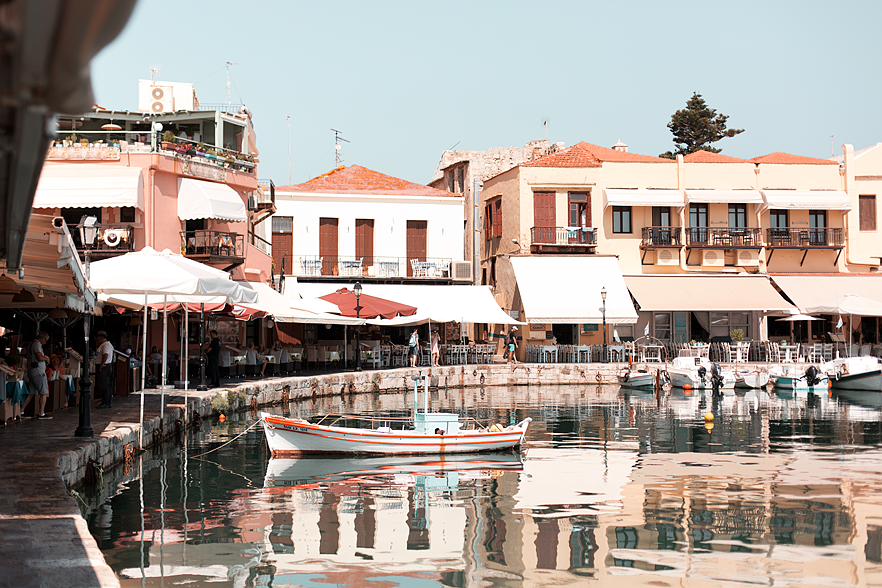 With full on AC we got back on the road again with a destination on the south side of the island as our goal. I really recommend getting out of the cities on Crete because the island offers so many spectacular landscapes. We stopped at a place I after some time on Google Maps think was Canyon Kotsifou and tried to take some photos of the massive mountains.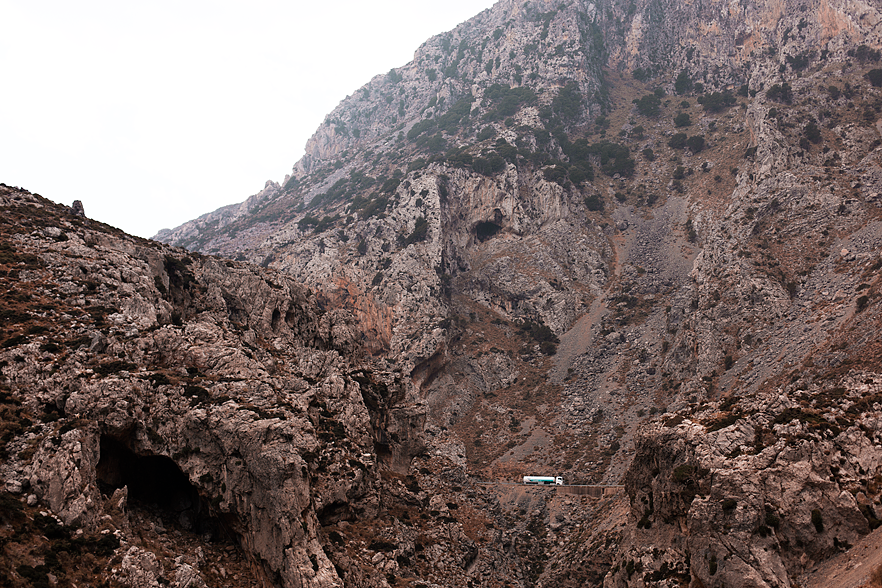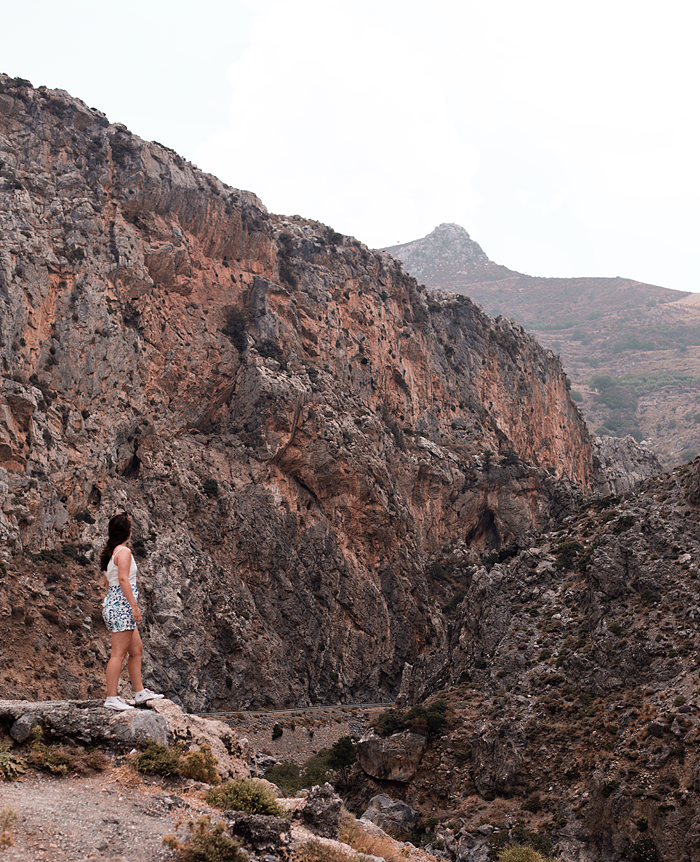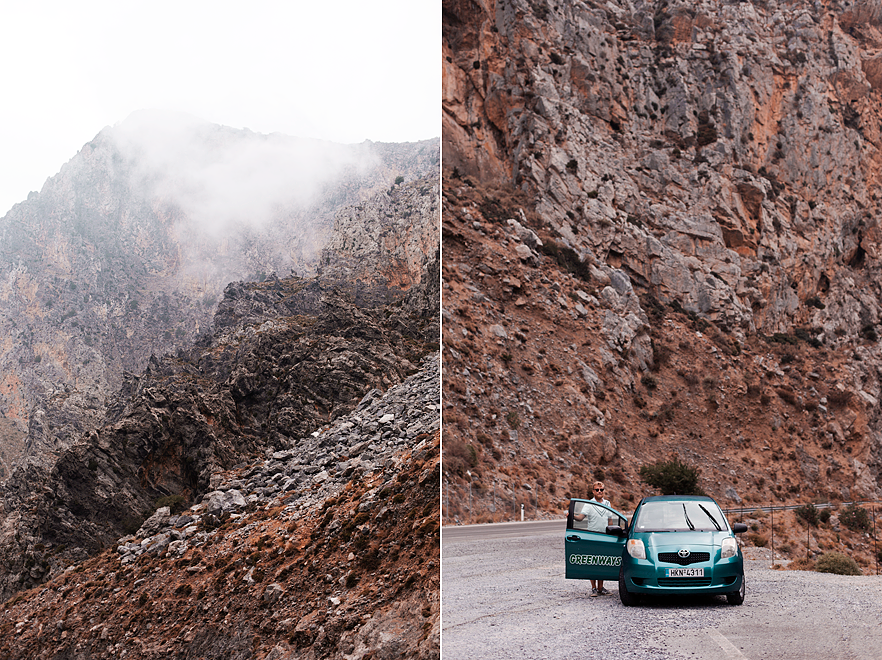 We had asked the women at the car rental agency about her best places on Crete and she had shown us a really cool beach on the south side of the Island which was our goal of the day to reach. I thought she said Plakiás and my boyfriend thought she said Preveli, so we headed for Plakiás first just to find out I was wrong, haha. We got out of the car either way to see the beach but quickly went back to drive to Preveli instead.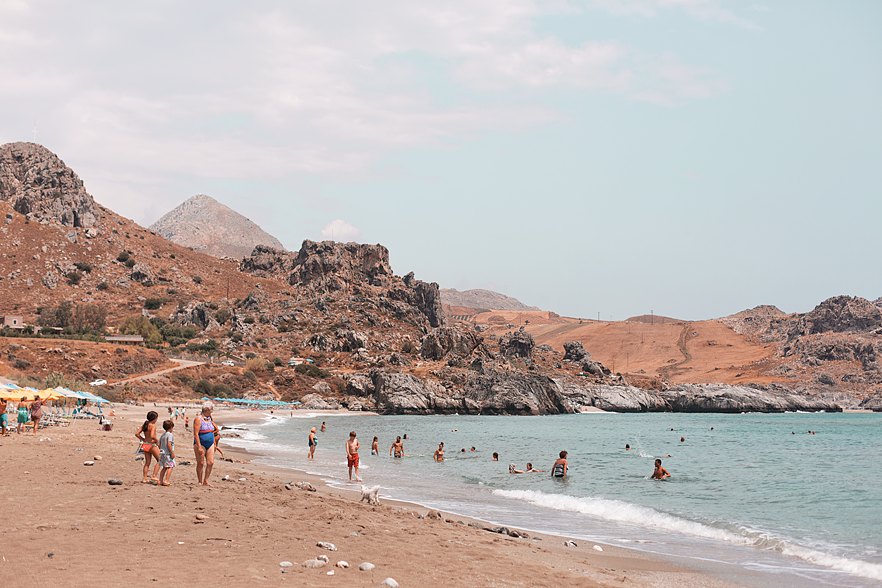 Preveli Beach is only reachable either by boat or by hiking a mountain, so we parked our car at the top and started the hike down. The special thing about Preveli is that there's a river floating out in the ocean, surrounded by palm trees. It looked quite spectacular from above but was honestly a disappointment from the ground. So many tourists had found this "Secret Beach", the 15-20 minutes long hike down in almost 35°c heat was exhausting, and it was too windy to fly my drone in the area which I had been looking forward doing, haha.
We spent about an hour in the ocean to gather strength to do the climb back up again.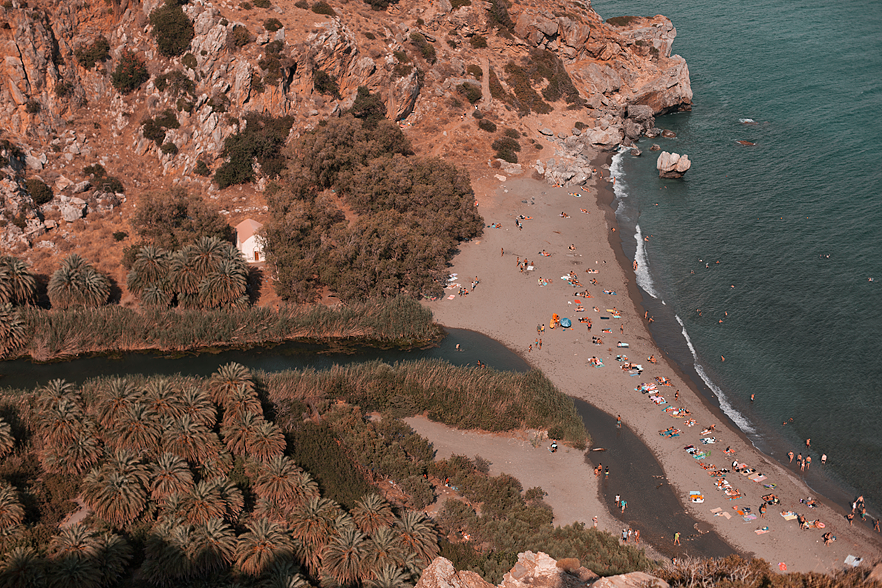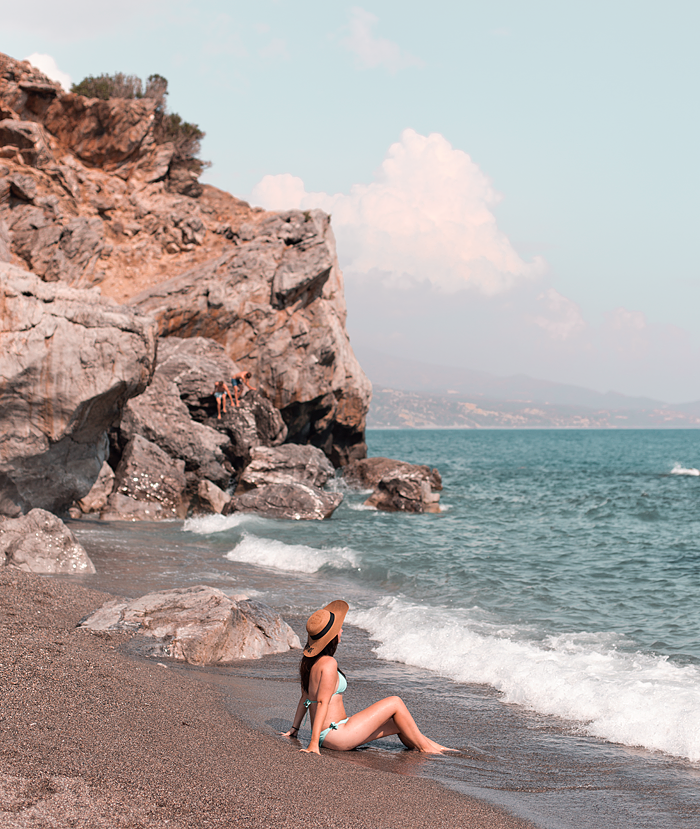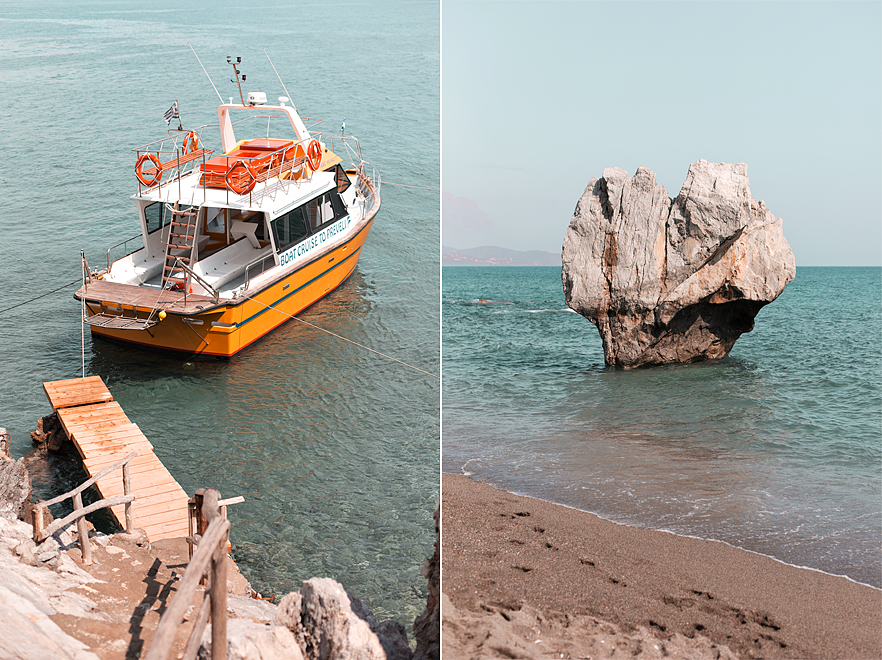 Once back at the hotel we met up with the rest of the travel party again and went out to have some dinner all 12 of us. I felt nostalgic and ordered a children's drink called Mickey Mouse (just like the ones I drank back on Kos in 2002!)and after that, it was a power failure so the chef wore a headlamp so he could see what he was doing in the kitchen and we ate our food in the dark, haha.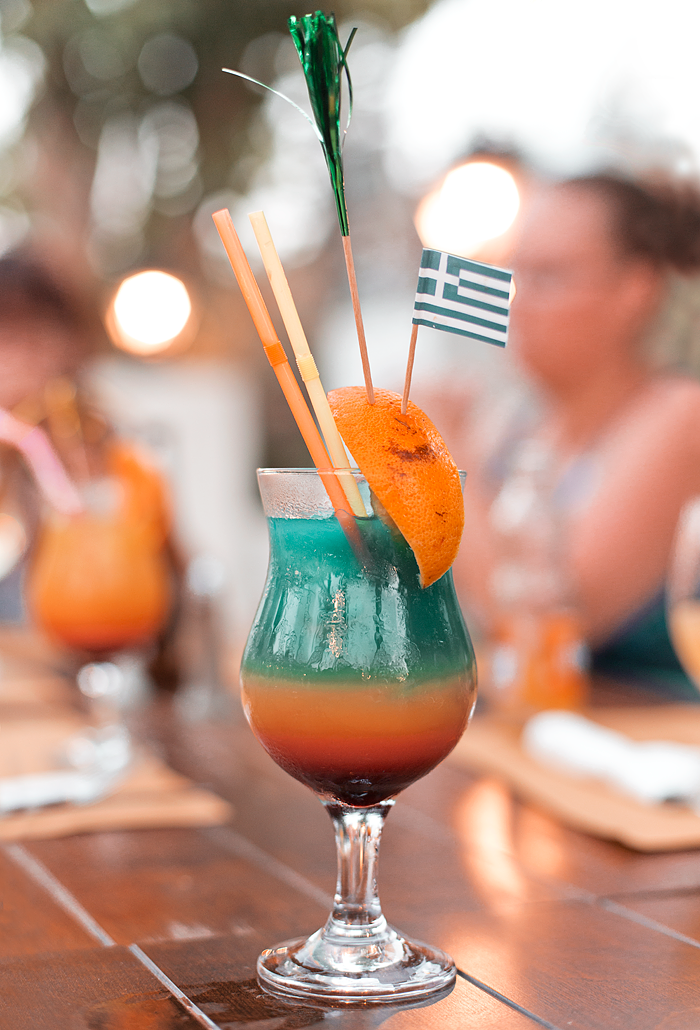 The power got back just in time for us to leave the restaurant, which actually was quite unfortunate because we were planning on spending the rest on the evening on the beach to watch the blood moon and a little less light pollution would have been nice so we could have seen more stars. I came prepared with a tripod and a telelens and managed to capture not only the moon but also the planet Mars in the same photo #naturephotographeroftheyear, haha.
After that, I fell asleep quite quickly.
Read more from Crete