When I publish this post I'll finally be done with all the travel diaries from this summer!
It took some time, but here is the travel diary from my two last days on the Greek island Crete, a trip I took in July with my boyfriends family. Hope you have enjoyed following my travels like this because I think it's so fun to write these travel diaries – and be able to look back at them in a couple of years to remember all those small details that otherwise quickly gets forgotten.
DAY 7
We started our seventh day on Crete just like we had most of our prior days with a morning walk on the beach before breakfast. This was our last full day on Crete which meant that it was our last chance to hang out by the ocean so that's what all twelve of us did between breakfast to lunch.
After lunch we split up, some went to get tattoos, some to go shopping, some to go to the pool and me and my boyfriend's brother and sister decided to go on a last little road trip on the island. So our rental car "Sleepy Gonzales" once again had to fight those hills (the fact that that car actually survived that week without us being forced to step outside and push it up the hills were quite a miracle, to be honest) and this time our eyes were set on Arkadi Monastery.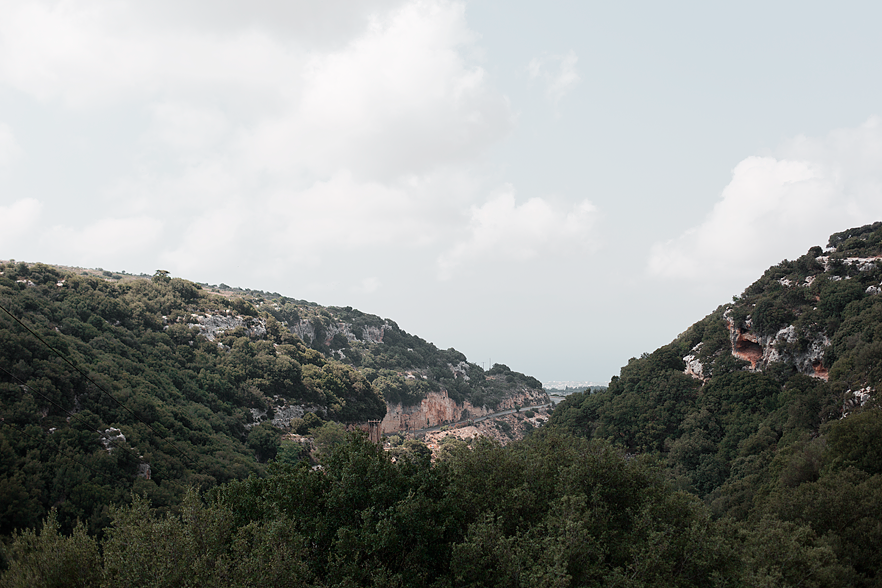 The exact year of when the monastery is built is not known but is believed to be somewhere around the 14th century – really old in other words. Even though there were an entrance fee and a gift shop, the place didn't feel touristy. It was actually quite soothing to walk around the beautiful buildings, exploring its history. A place that old often have a lot of interesting history and so did Arkadi Monastery, it has been a place for both science, religion and a bloody rebellion. Arkadi played an important role in the Cretan Revolution back in 1866 where more than 700 women and children took refuge in the monastery – and most of them were killed during the "Holocaust of Arkadi" when the Ottomans broke into the monastery and set fire to the gunpowder stored in the monastery's vault.
Quite hard to imagine that those horrible events had taken place in a so serene place.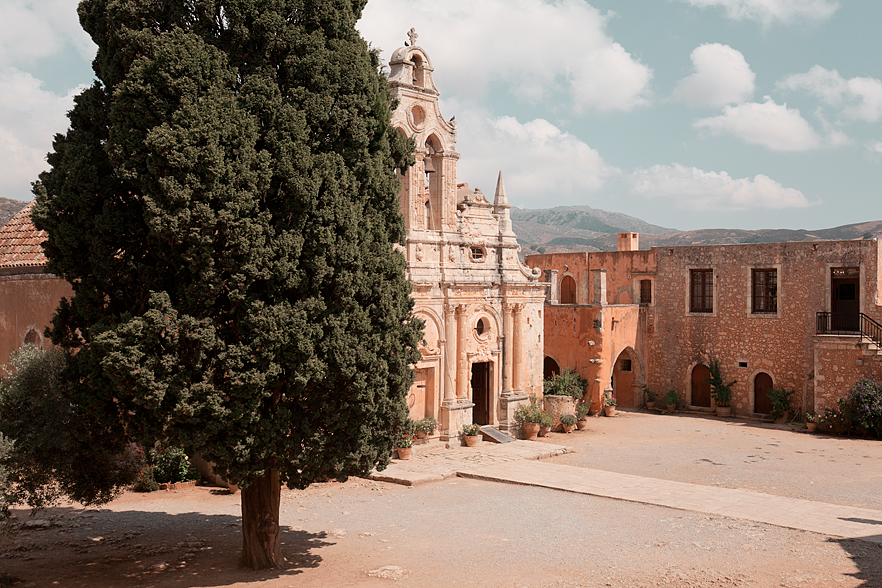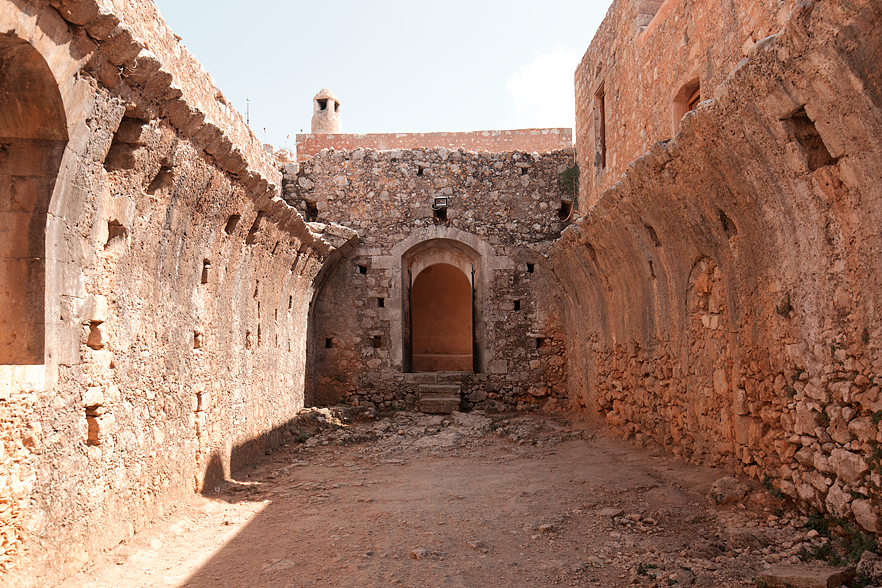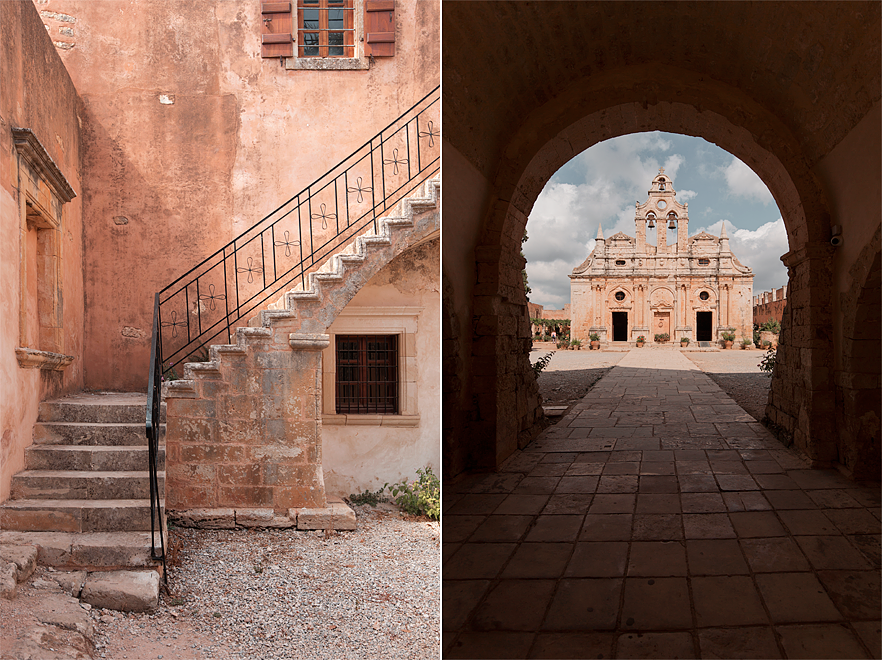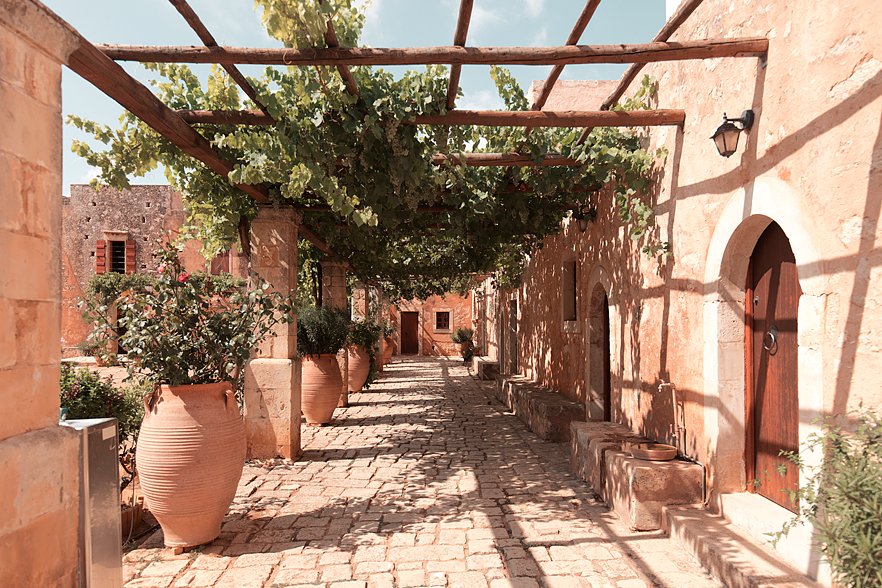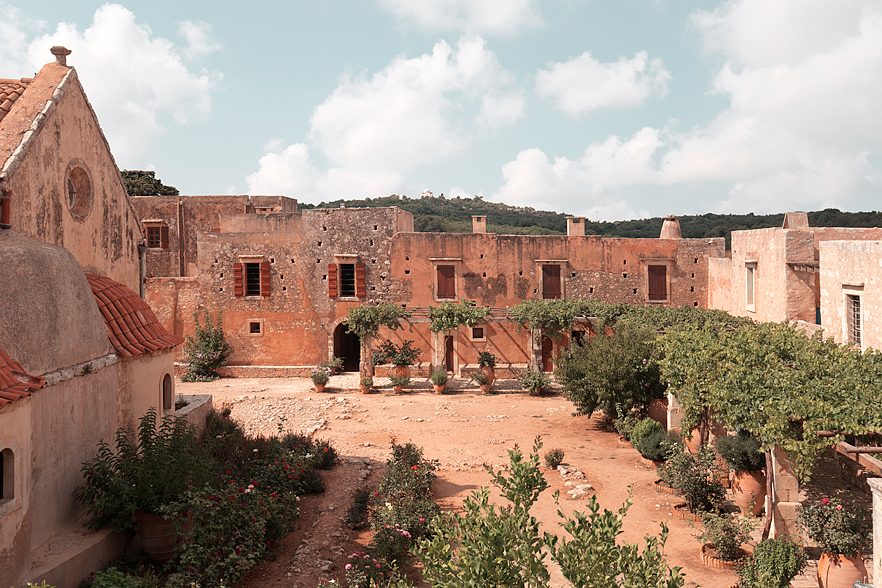 After the monastery, we drove back to the hotel again to meet up with the rest of our traveling companions and head out for dinner. We actually chose to go back to the same restaurant that we had eaten on our first night on Crete, the cute one with the windmills.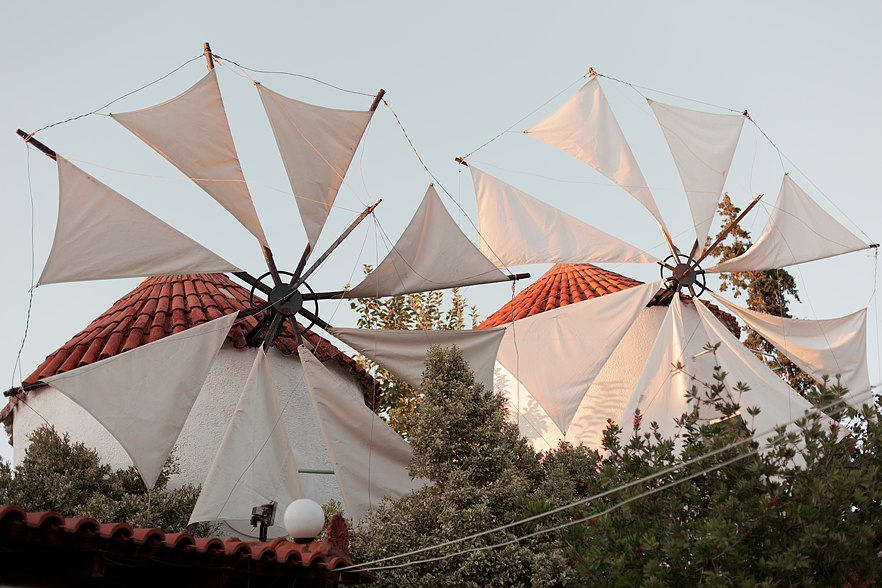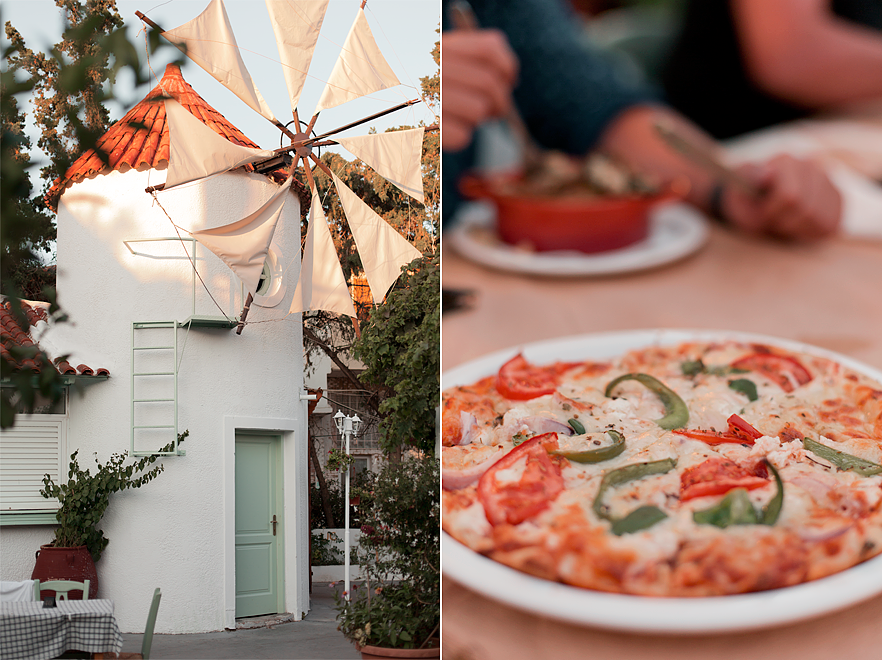 DAY 8
We started our last day on Crete with a long breakfast before we had to go and pack our bags, wave goodbye to Hotel Bueno and head to the airport in Heraklion. Heraklion's airport is to small to manage all the traffic they have which only leads to one thing: Chaos. After checking our bags in, we were forced to leave the airport since "the security control was full". Well, that was a first. When we finally had gone through security and the fully packed tax free area we got to our gate in time for boarding. Tickets where scanned, passports checked, staircases walked down to the plane, and then – nothing. Apparently, our plane hadn't even landed when they started boarding so we had to stand packed like sardines for about an hour in a small transition area before we could finally board the plane.
I did not have any high thoughts about Crete during the week and that last experience of the island certainly didn't make it better, haha. In my opinion, Crete is a perfect destination if you're searching for a charter trip where you have everything you need within a block of your hotel. If you're like me on the other hand who likes to see yourself as a traveler rather than a tourist, Crete is going to be way too touristy for you and I'm certain Greece has some more genuine island to explore. I've put Greek island like Serifos, Folegandros, and Koufonisia on my bucket list for the future 😉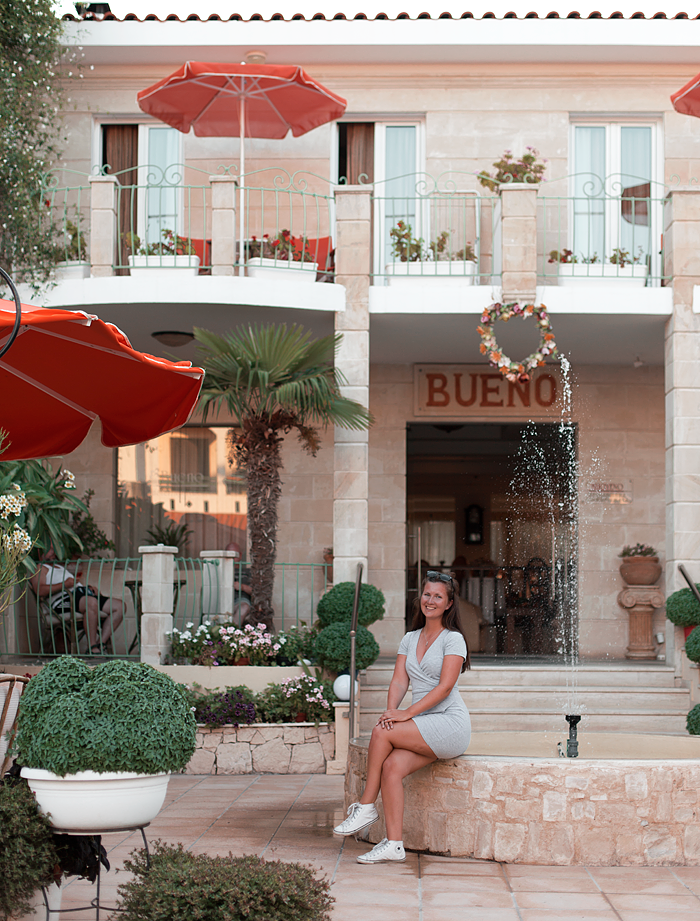 Read more from Crete
Travel Diary Day 1 – Travel Diary Day 2 – Travel Diary Day 3 & 4 – Travel Diary Day 5 – Travel Diary Day 6