My summer vacation has started off perfectly.
It started with a day trip to Vaxholm, followed by a trip to Landsort, followed by Fjäderholmarna and tomorrow I'll go to Sigtuna. I wanted to do more day trips and explore more places in and around Stockholm – and that is exactly what I've done. You do not have to travel far to find some new and interesting places.
One week ago, my friend Annie (who has taken all the photos of me in this post!), my dog Stina and I went to the island Öja which is probably more famous as Landsort so that's what I'll call it from now on, haha. Landsort is actually the town on the most southern island in Stockholm's archipelago and you can get there by taking the train to Nynäshamn and take a boat from a place called Ankarudden. We decided to start our day at the lighthouse since it's the most distinctive part of the island and I regretted my outfit choice SO MUCH considering the cold winds. I didn't even think about bringing a jacket since it's been so hot the days prior that I've forgotten that it actually can be cold outside. Anyway, we took about a million photos of the lighthouse before sitting down at a cliff by the ocean to eat some lunch.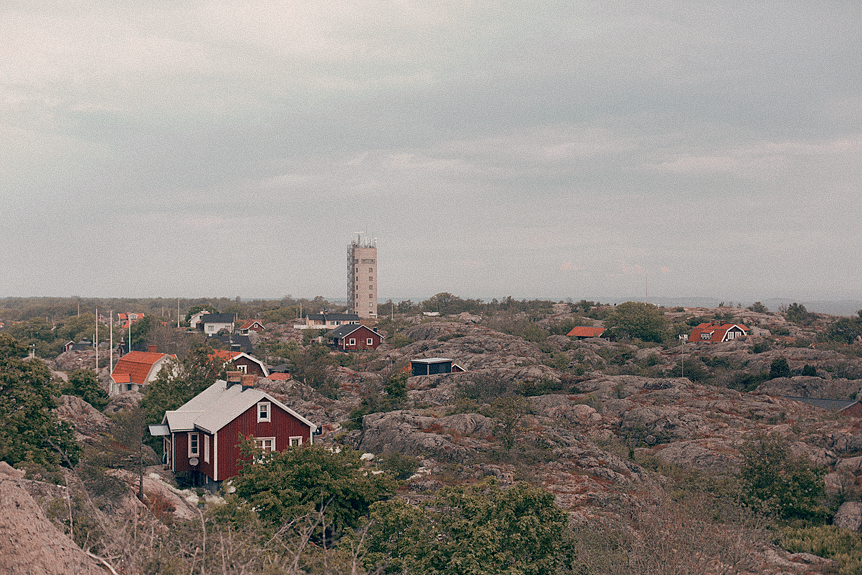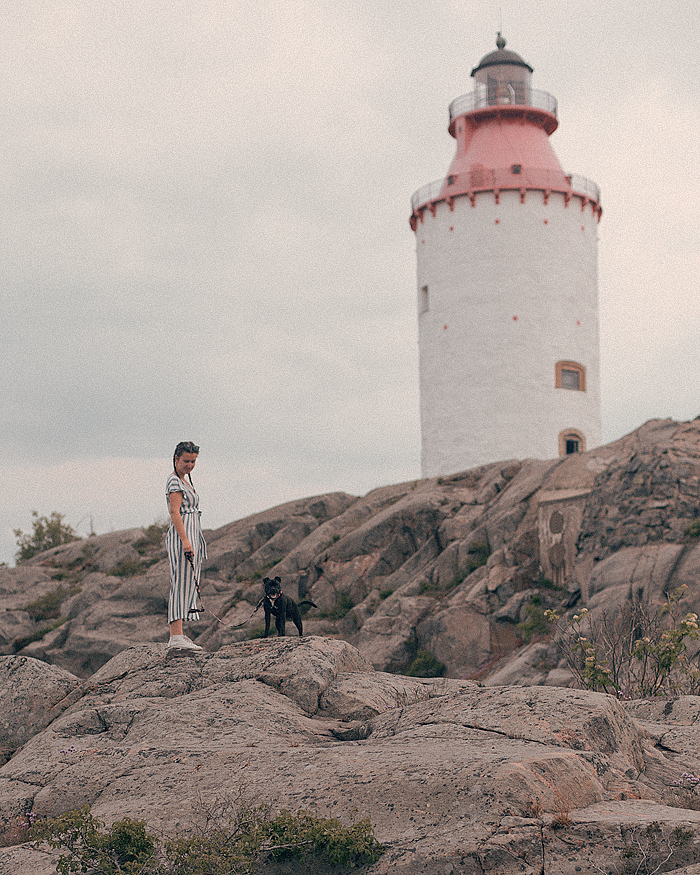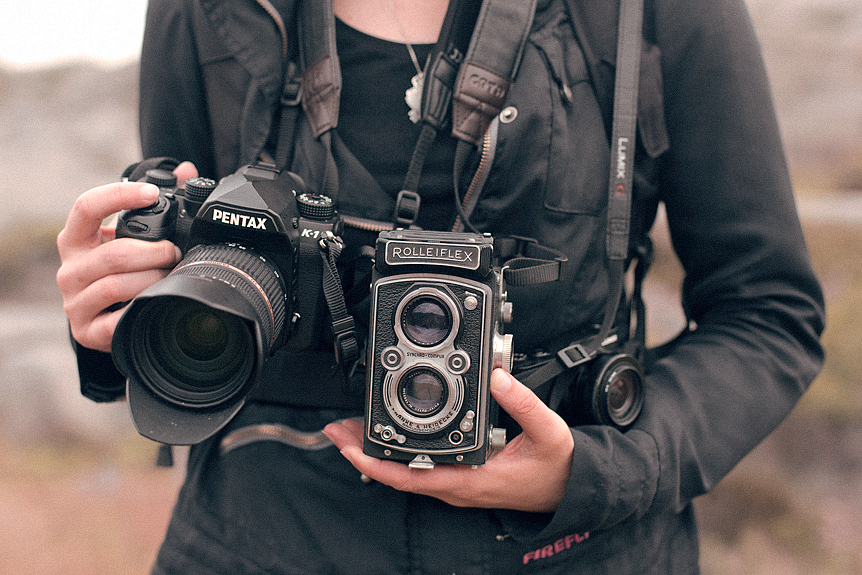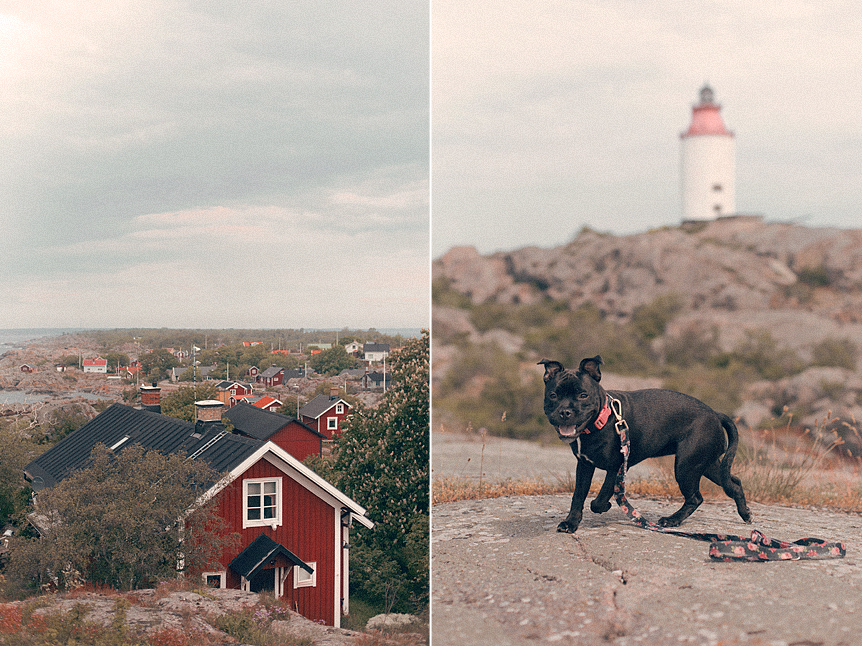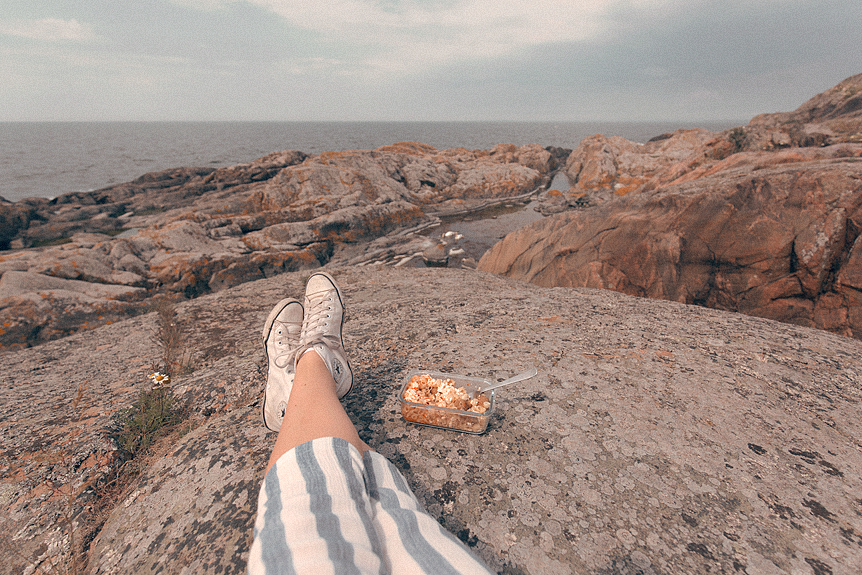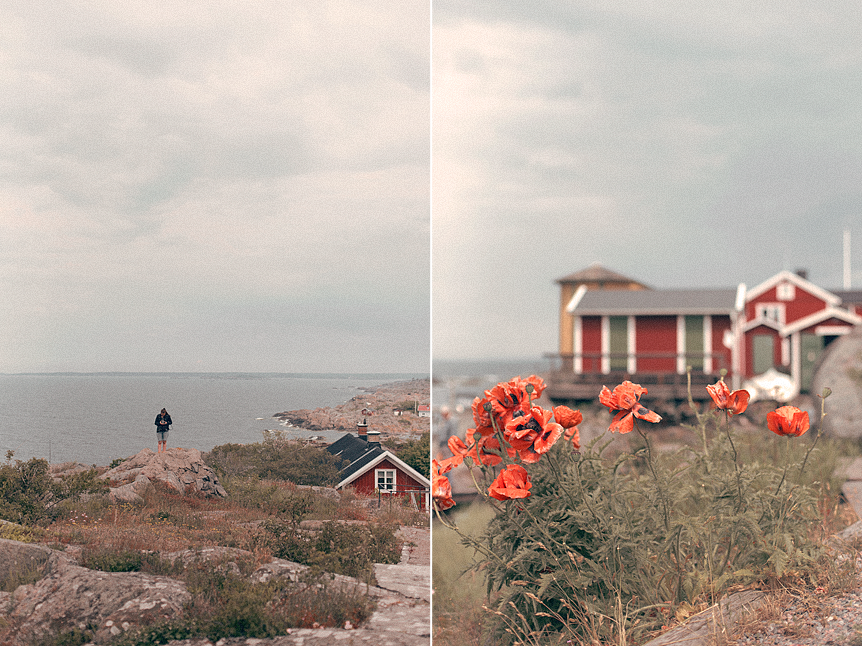 Fortunately for me, it got a lot warmer after our lunch break and we went back to explore more of the cute houses in Landsort. The island has a great military history and there's a really big and ugly military building in the middle of the island which is some sort of hotel now. I'm the type of person who gets mad at road signs for ruining a photo, just imagine my anger at this building which was visible from every angle of the island and ended up in almost every photo, haha!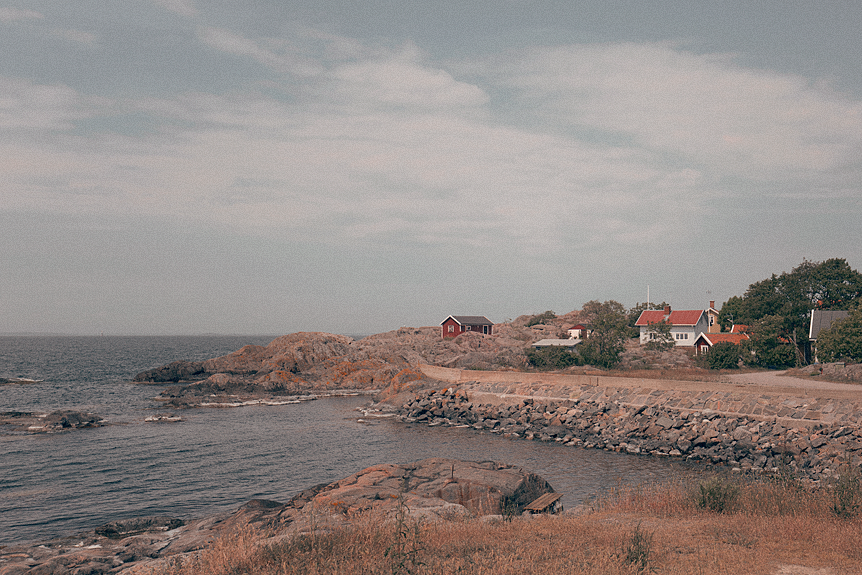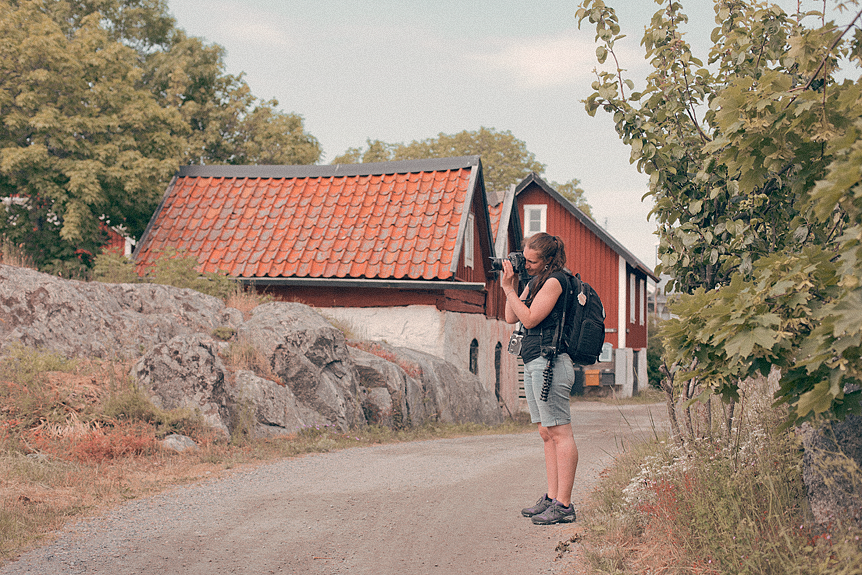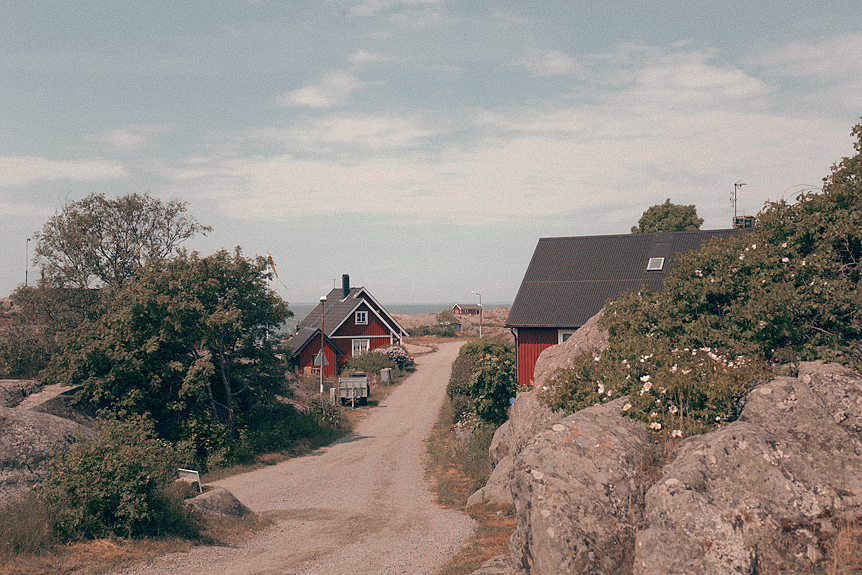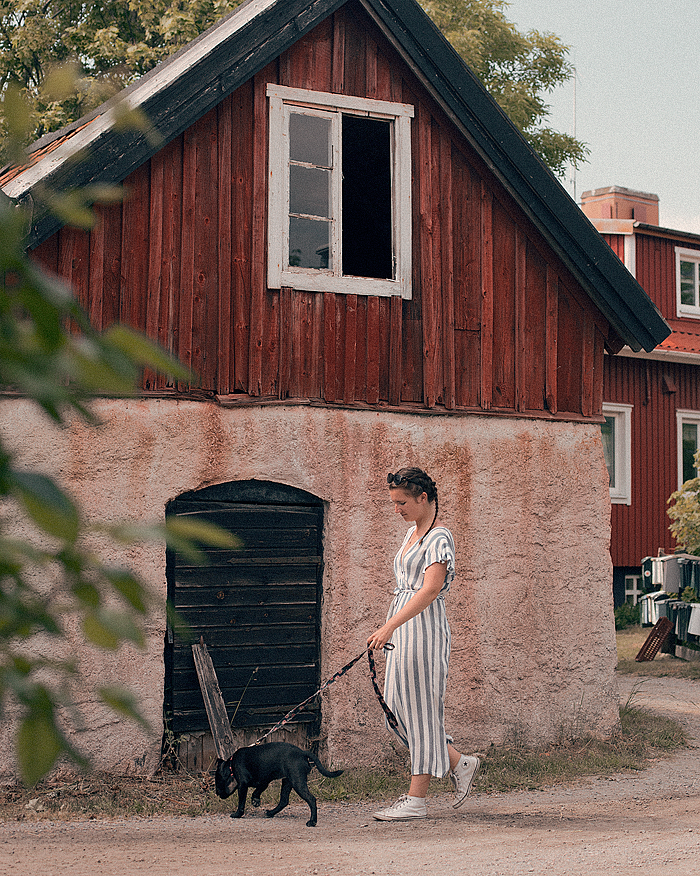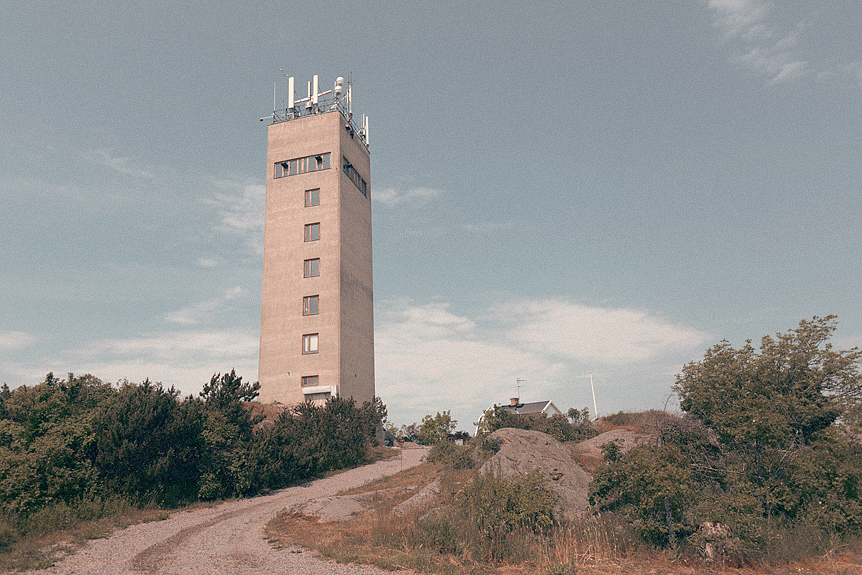 You can't go a full day of exploring without getting anything sweet in your stomach so we decided to take an ice cream break in the harbor. Landsort has only about 30 residents so most of the people we met during the day were people that had come there with the same boat as us and I think everyone was having ice cream at the same time. It had got really warm really fast so it was nice to chill down for a while and chat with some people that mostly wanted to talk about my dog Stina. I don't blame them though, she's the cutes of them all 😉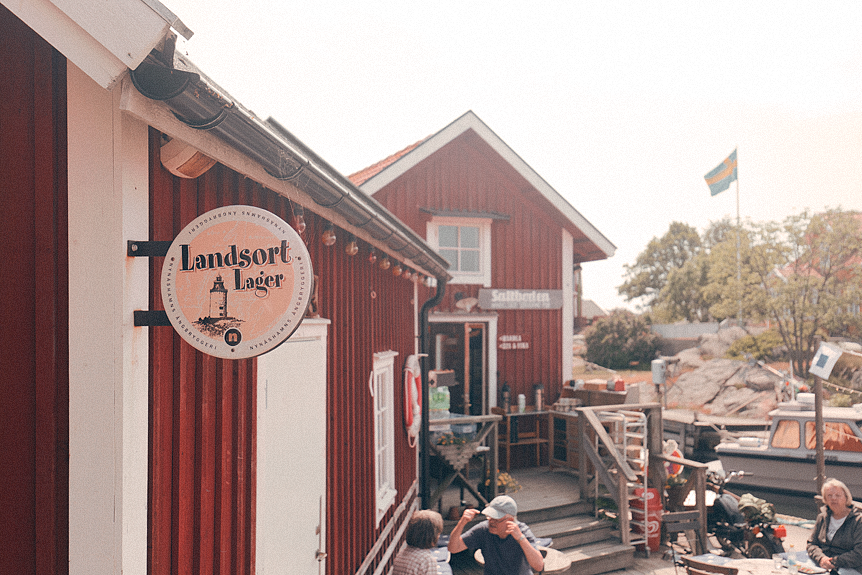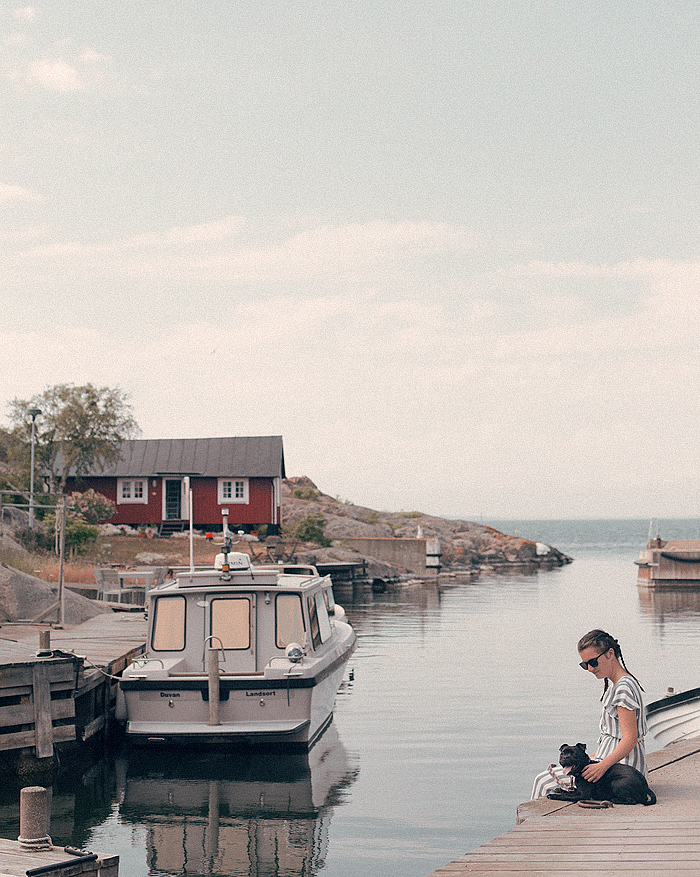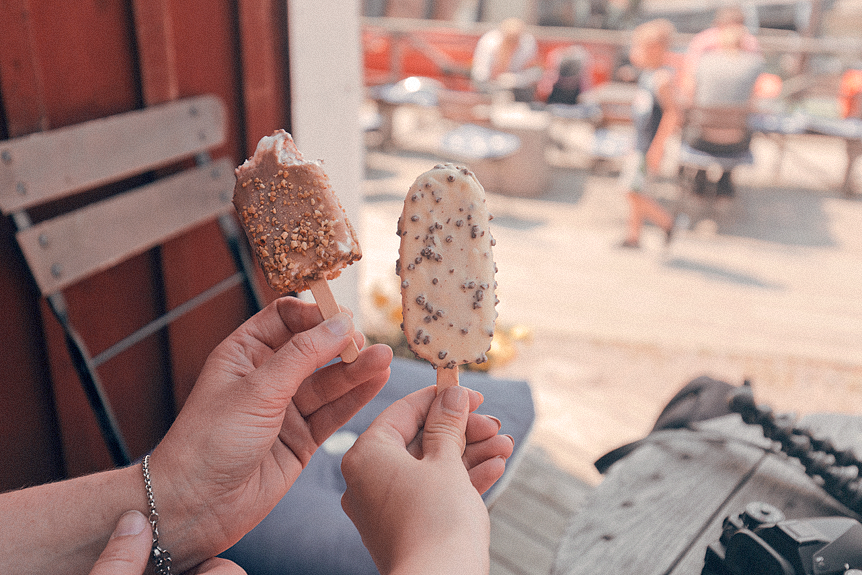 I had seen a photo on Instagram from Landsort and really liked the view it had of the town so after our ice cream break we decided to go on a mission to find the spot which that photo was taken on. Easier said than done since we didn't want to barge into someone's garden and had to walk quite far north on the island and then walk back south on the cliffs next to the water. There's probably an easier way to get there but who said life would be easy? Haha!
We finally found the place we were looking for and sat down for quite some time to take photos there. Such a beautiful view, even if the ugly military building ended up in every photo 😉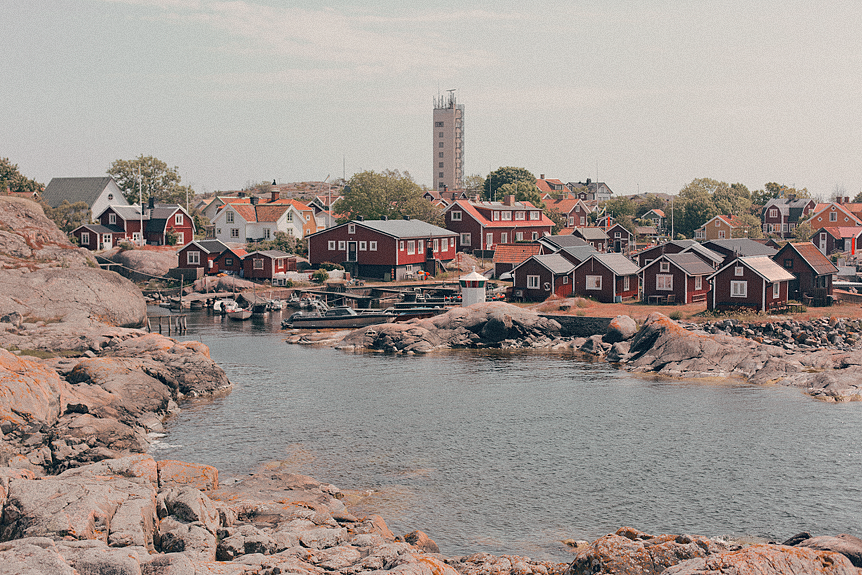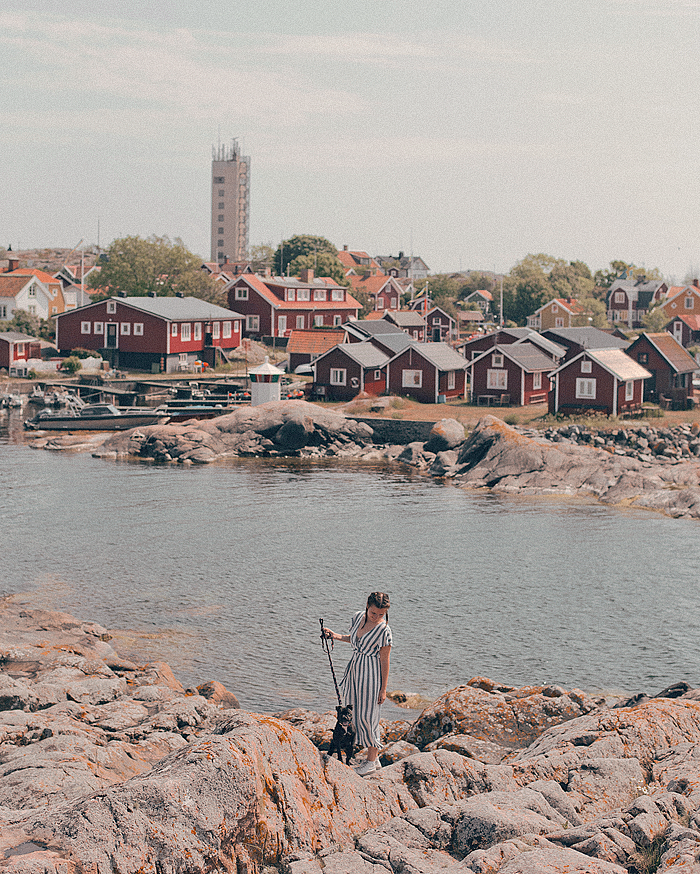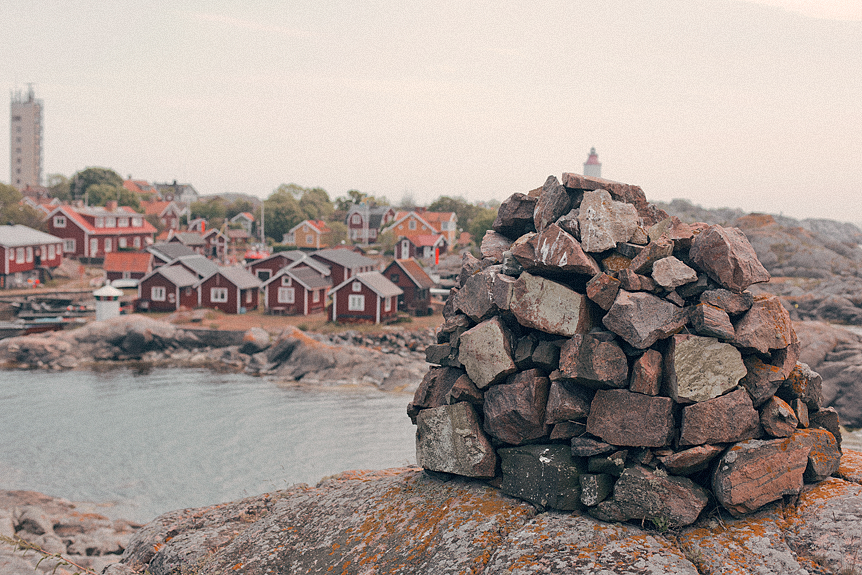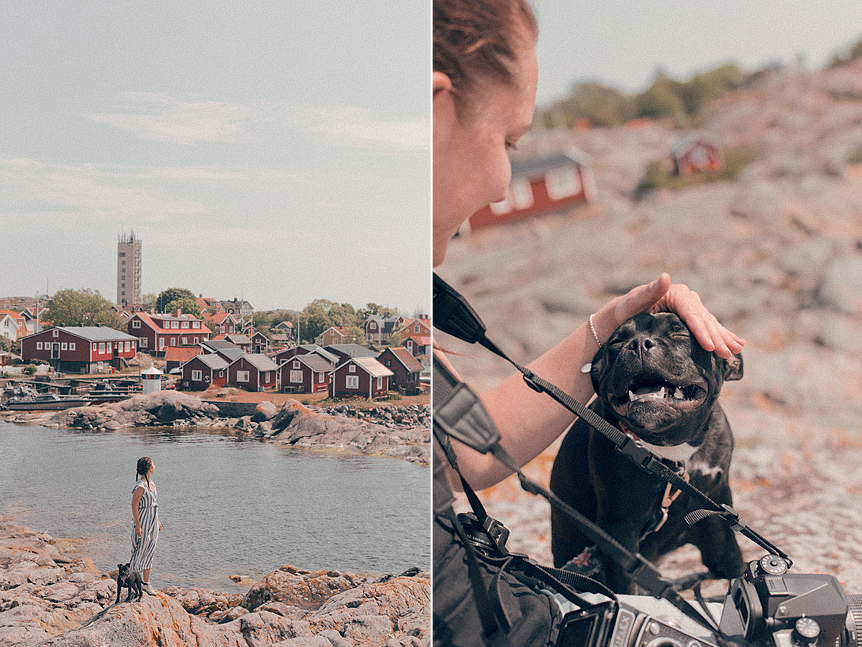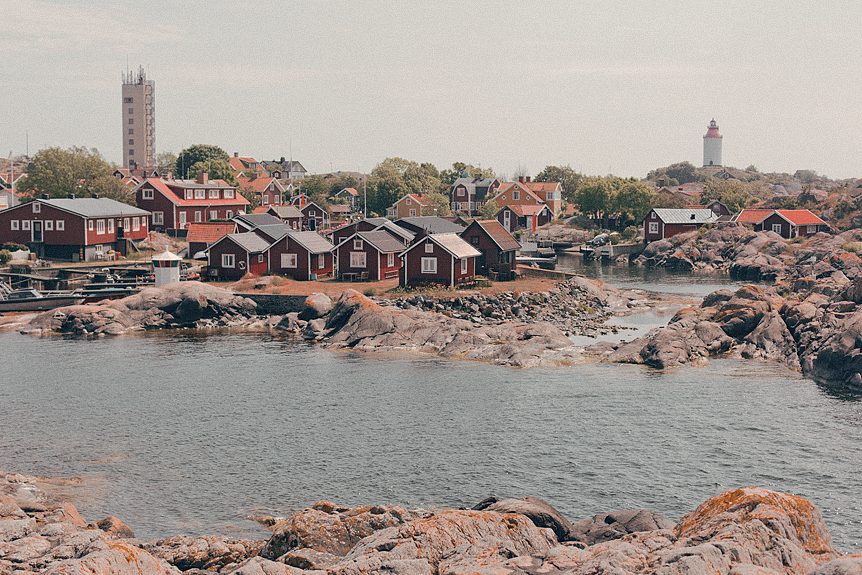 We actually ended up going back the same way we had come from so we got a lot of exercise before going back to the harbor to wait for the boat to take us back to the mainland. We sat down in the sun, ate nuts and I took Stina for a bath in the ocean. Such a great way to end a perfect day in the archipelago!
It took me about two hours from my home to get to the island and I didn't spend more than 200 SEK during the day – and that includes both train rides, boat rides, and the ice cream! Traveling do not have to be time-consuming or expensive so don't let that stop you from exploring our beautiful world.