This week started off with a short trip to Paris.
As a birthday gift from my family, my brother got the trip to Paris (and more importantly, Disneyland!) so he and I got to Paris late on Monday evening and got home again Wednesday evening – a trip that lasted less than 48 hours in other words. We have been to Paris once before back in 2005 but that time we only stayed on Disneyland so the city of Paris was a brand new place for both of us to explore. My brother and I have traveled a lot together but this was actually the first time we went somewhere without either of our parents which gave us a lot of great brother-sister-bonding-time.
This will probably be my longest blog post ever so sit down comfortably and I'll tell you what our two first days in Paris looked like.
DAY 1
We landed in Paris late on the evening of Monday the 8th of October and since it was late and we wanted to get to our Airbnb as fast as possible we called for an uber which got us there in less than an hour. We choose a small apartment 15 minutes walking distance from Disneyland and I was honestly so relieved that there actually was a person greeting us there since I had dreamt nightmares the night prior that the apartment was just a scam and we were stuck without a bed to sleep in in the middle of the night, haha. Maybe I've been traumatized after my trip to Oslo earlier this year when that exact same thing happened 😉
Our host did not speak a word of English but we still managed to communicate through body language and when she had left we decided to go on a little walk to stretch our legs after the flight. We ended up walking all the way to Disneyland which had closed for the day, but it was so exciting to stand outside the gates and know that I would get to go inside the upcoming day, haha.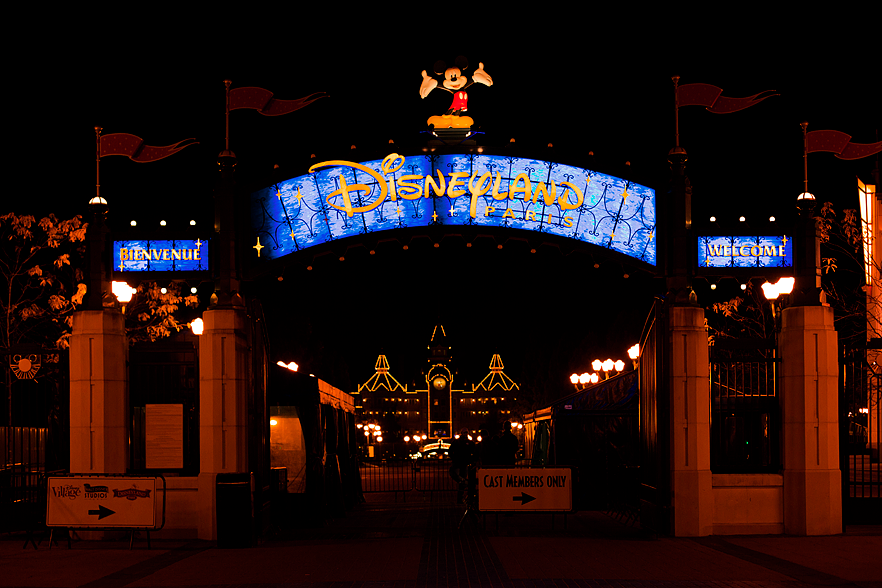 DAY 2
Disneyland day! The park opened at 10 am but I wanted to be there before since I knew that you had to pass a security check-up before entering so we arrived at the park at 9:30 and found out that it was already open – it was just the rides that opened at 10. We started our Disneyland day by buying some Minnie Mouse ears to me and take some mandatory photos in front of the castle before the rides opened.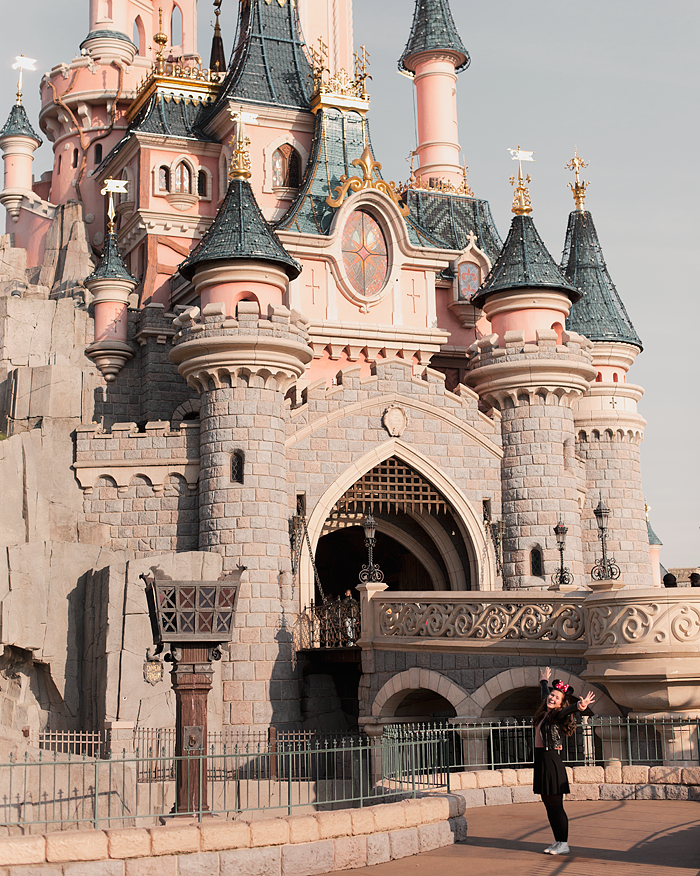 After 10 am we spent pretty much all the time going on rides. I've done a lot of research before booking this trip since I wanted to be there during their Halloween-season since they decorate the park in autumn colors and since Disneyland always goes all in I knew it was going to be amazing. I also managed to find out when there was a low season during the Halloween-season meaning I got our pre-booked entrance tickets for next to nothing and we did not have to queue for more than 20 minutes to any of the rides
Disneyland Paris has five different areas that all have different themes. It's the Main Street which looks like a small town in the USA from the 20s with shops, restaurants, and even a horse carriage, it's Discoveryland which has a steampunk vibe with a lot of space- and futuristic rides, it's Fantasyland with the big castle and a really cute fairytale village, it's Adventureland with Indian and Moroccan influences and Frontierland which is inspired by the American wild west with cowboys and saloons.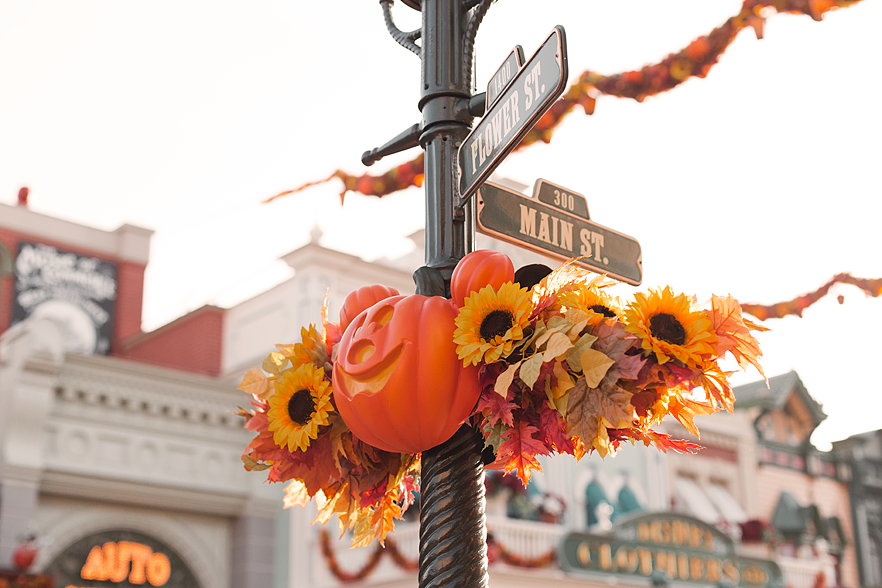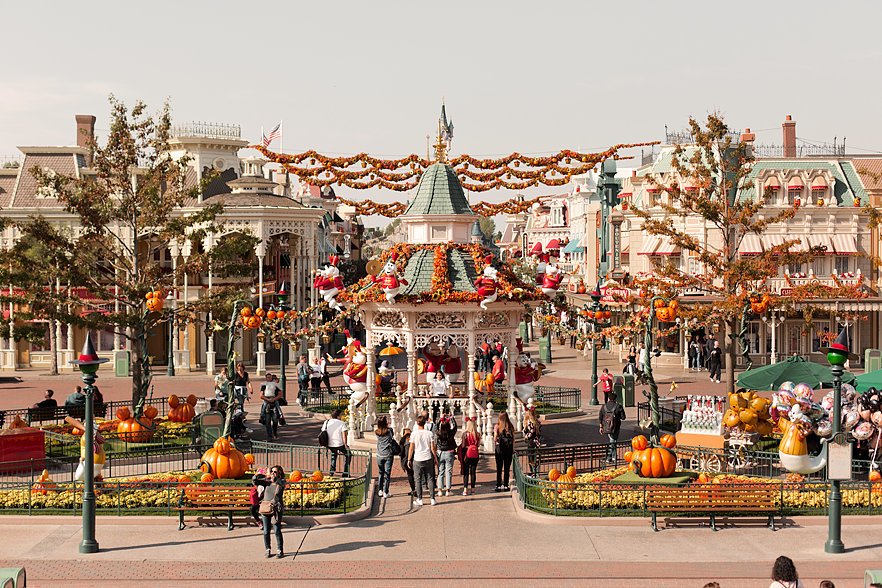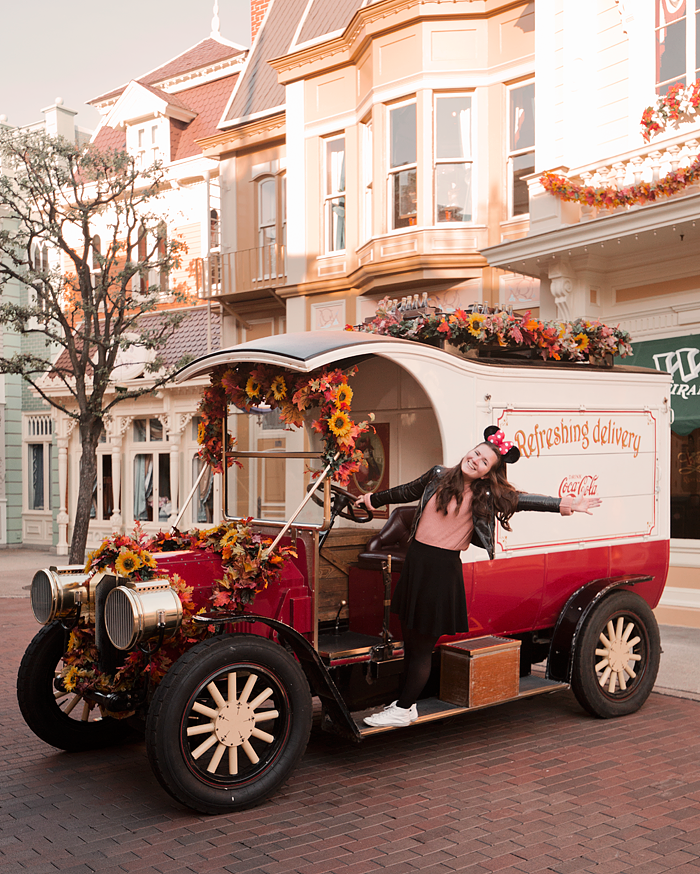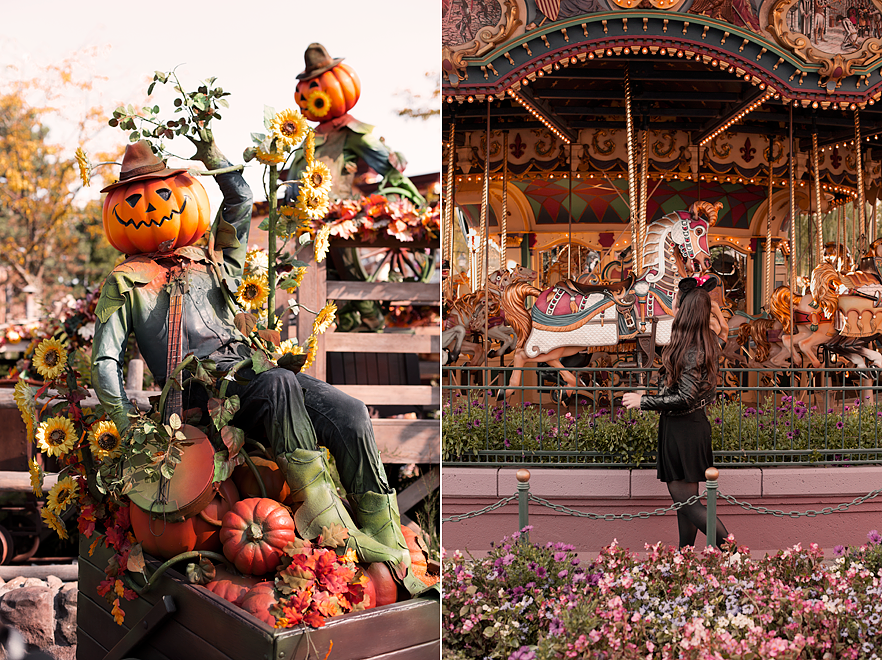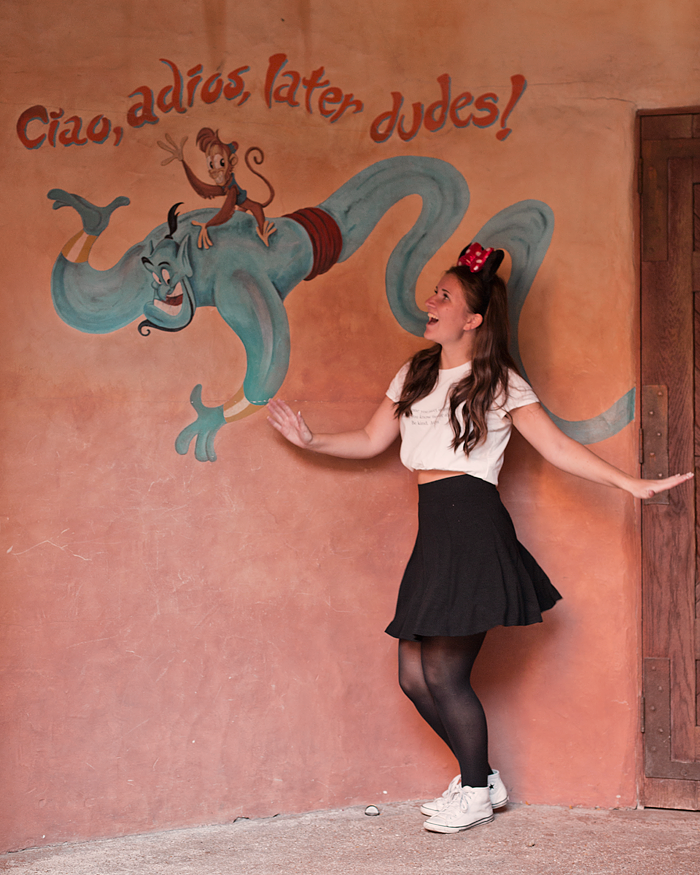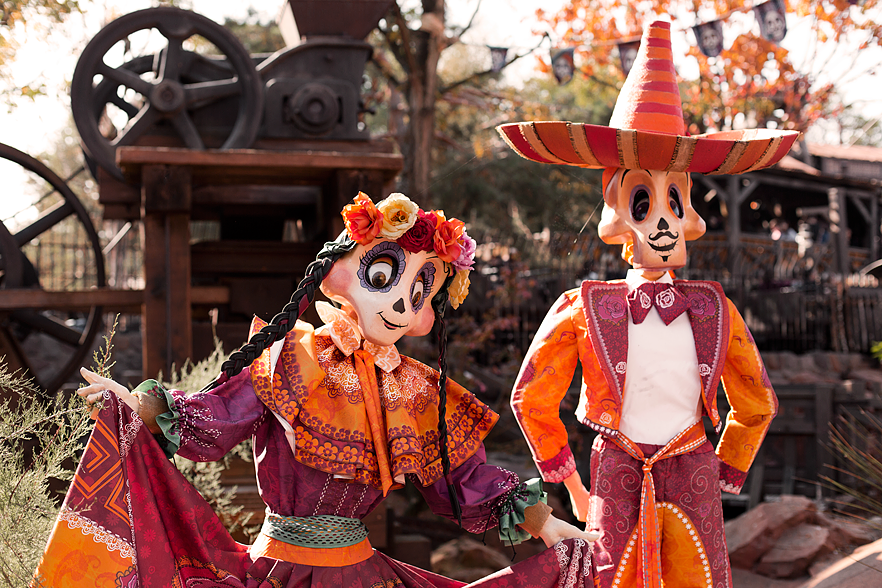 Every day Disneyland has a couple of shows and parades and I really wanted to see their Halloween-themed parade so we got to the main square early to get a good spot with the castle in the background. Right before the parade started a guy got down on one knee and proposed to his girlfriend in front of the caste, how cute??
The Halloween-parade was just as everything else amazing with all the details and had everything from dancing zombies to dancing corn – and of course, all Disney characters dressed in autumn outfits.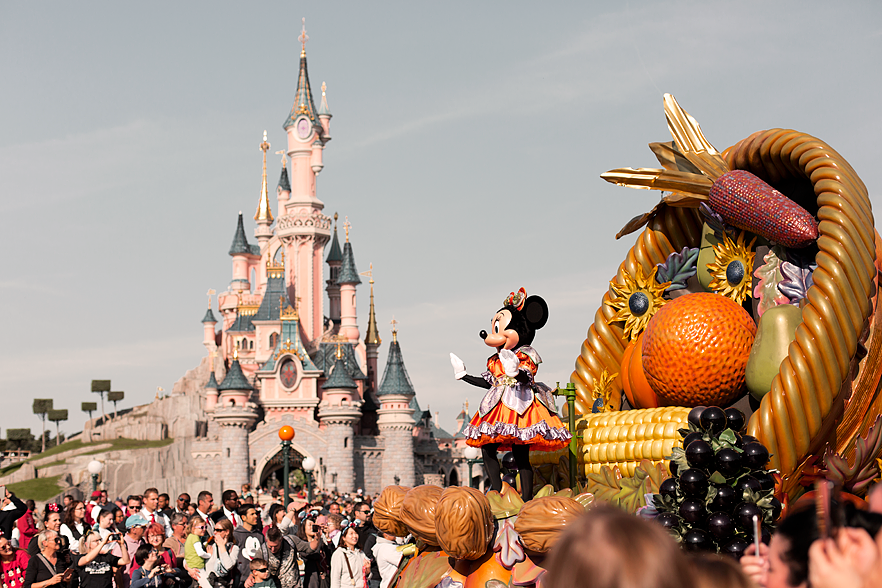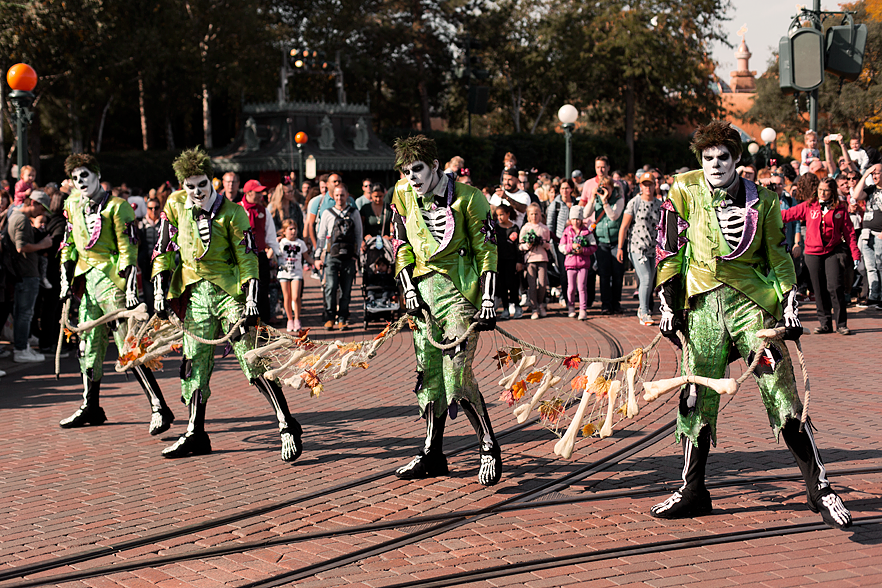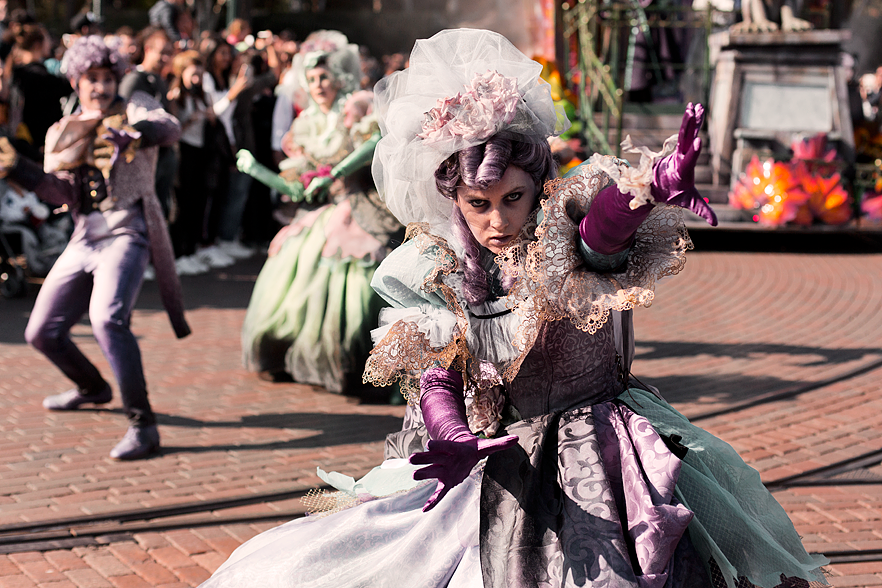 Besides all the fun rides there's also a train that rides around the whole park which was great to sit on for a while and rest our feet, haha.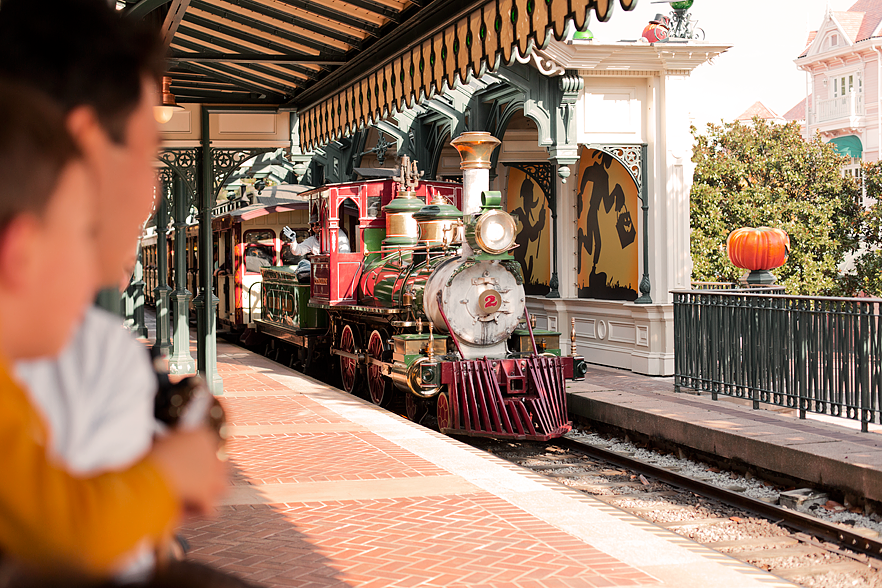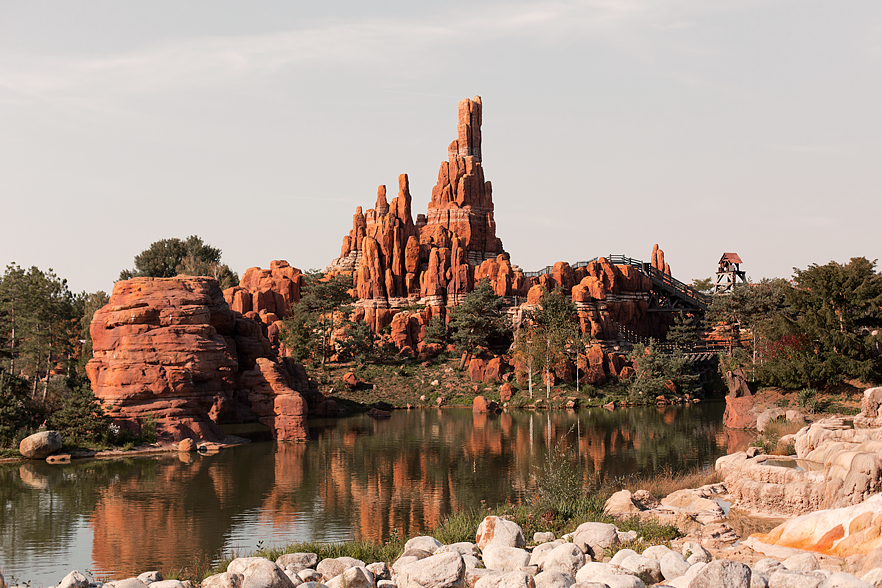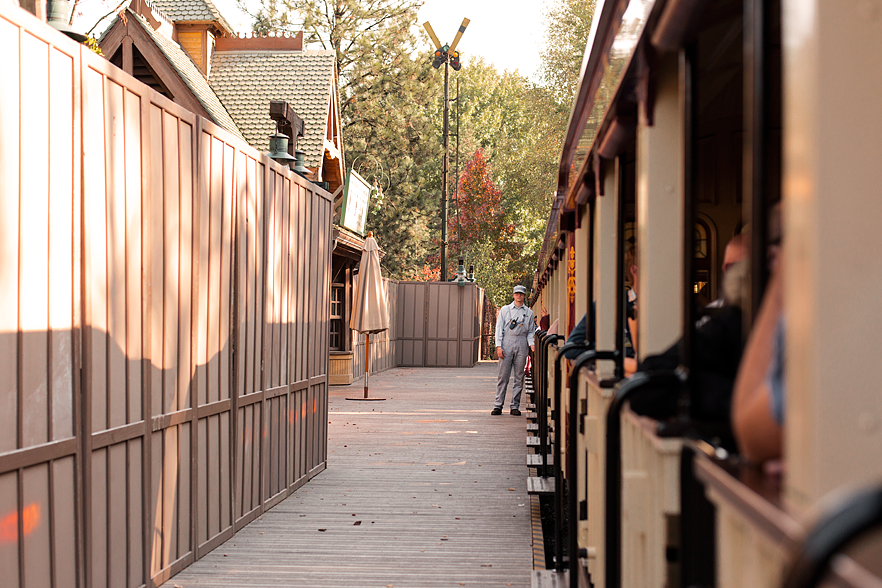 At the end of the day, there was another parade which is one of the biggest things happening in the park during the day. We arrived there late due to going in the ride Big Thunder Mountain twice (which was also our favorite back in 2005, nothing has changed there, haha) and did not see so much off the parade and decided to spend our two last hours going on the rides again.
We had had a really good system during the day so we wouldn't miss any rides and as we were standing in the queue for the last ride we hadn't crossed of yet, we got the message that the ride had malfunctioned and was closing down for the day.
Since our goal with the day to go on every ride was crushed we spent the last hour until closing time waiting in front of the castle since they always have a show there when the park closes.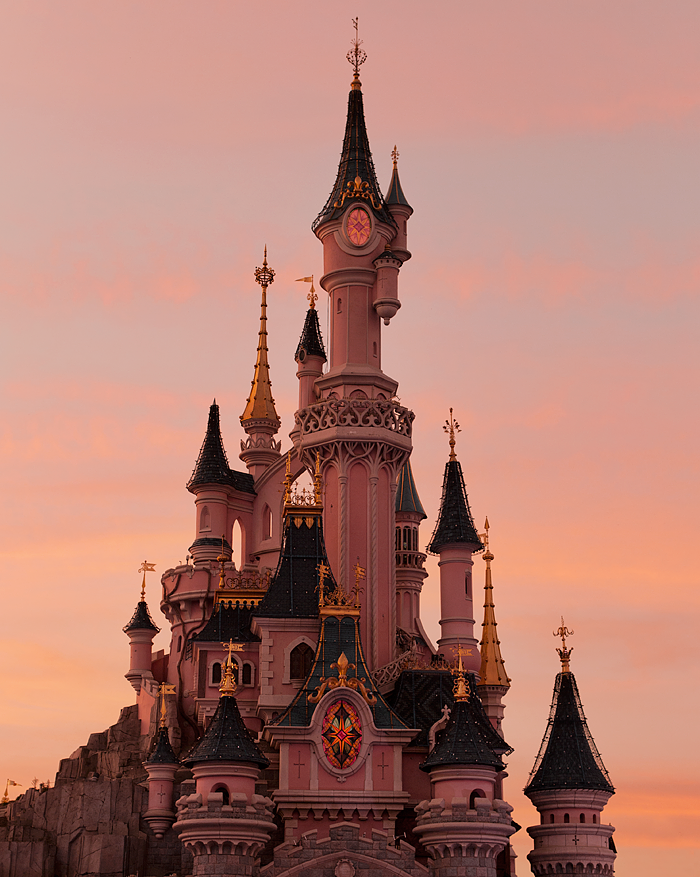 The show was just incredible and even though I took a bunch of photos and filmed it for a bit, it's hard to really show how great it was. The castle turned in to a canvas and projections of Disney characters danced around it. Just incredible.
It all ended with huge fireworks and I can only describe the whole thing as magical. When the show had ended we actually witnessed a second proposal of the day in front of the castle. How many of those do you think Disneyland has each day? Haha!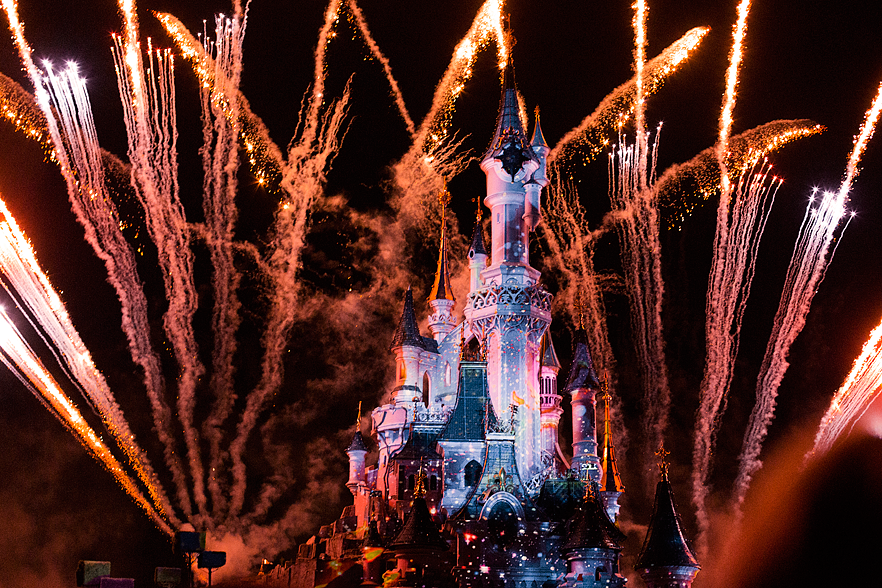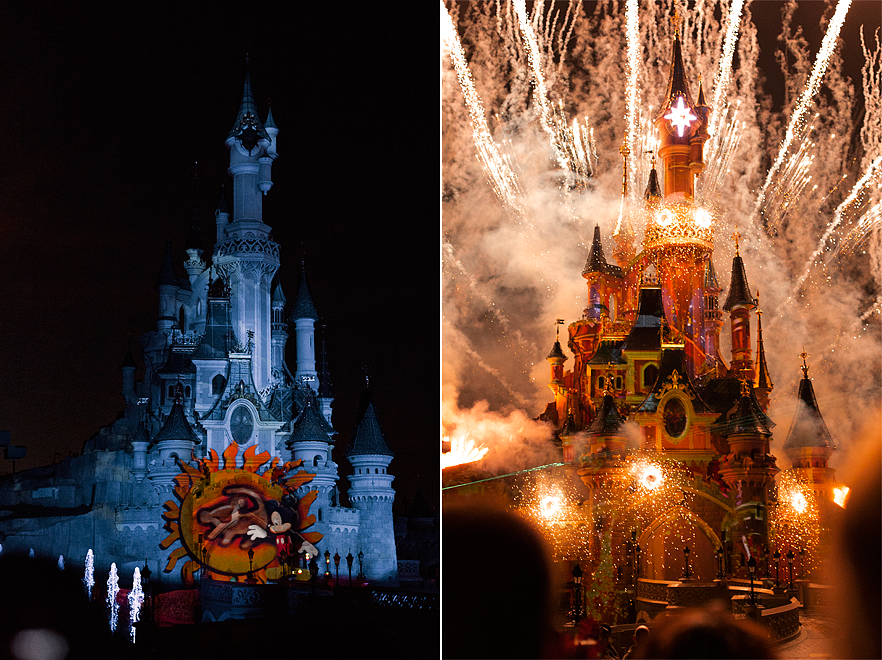 The rides closed at 8 pm when the show at the castle started but the stores were open long after that. We tried to enter the stores to buy some presents to our family but it was just so crowded so we decided to leave instead at around 9:30 which meant that we had spent twelve hours in Disneyland that day. We also realized that we only have eaten a sandwich all day so we went to get some food at a burger restaurant just outside the park.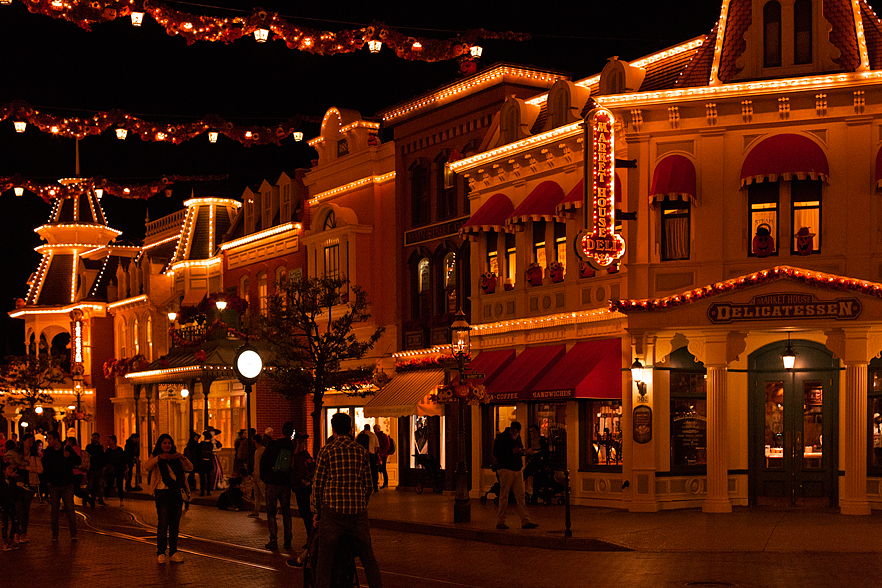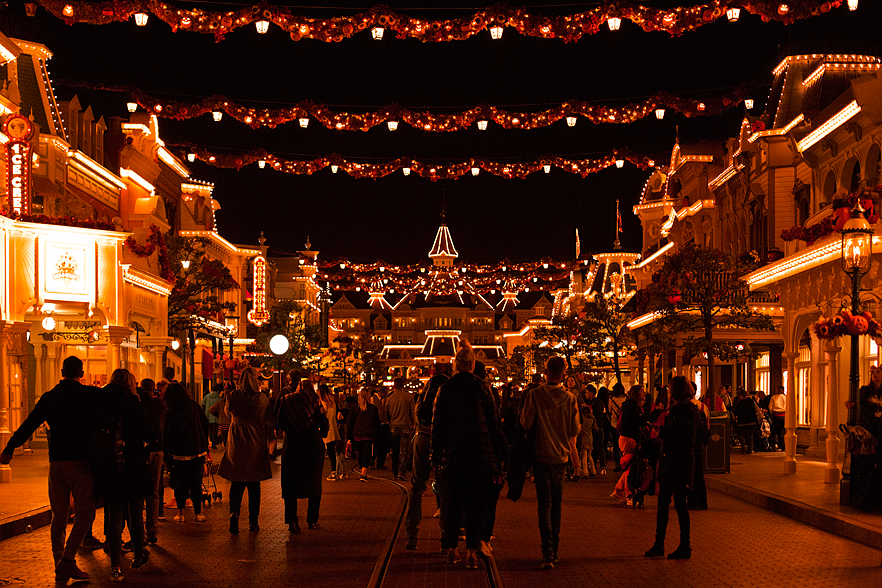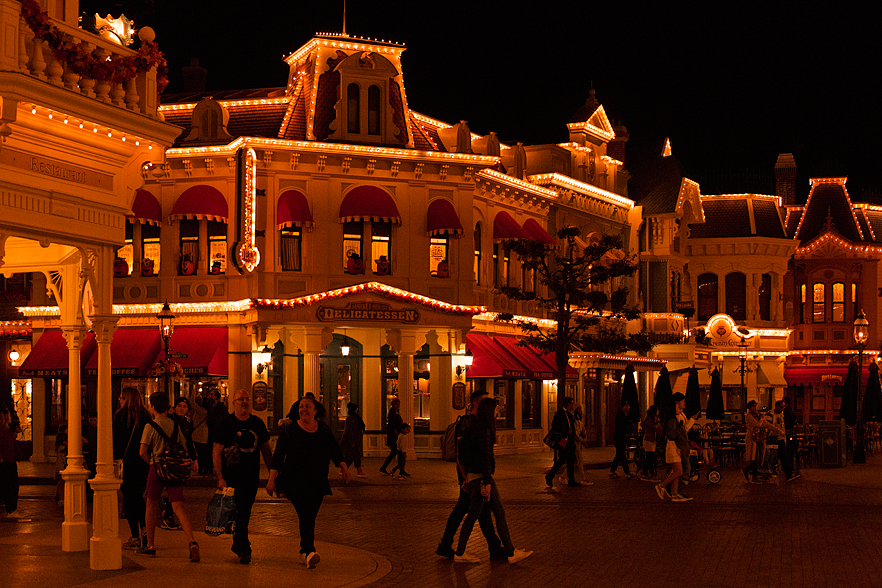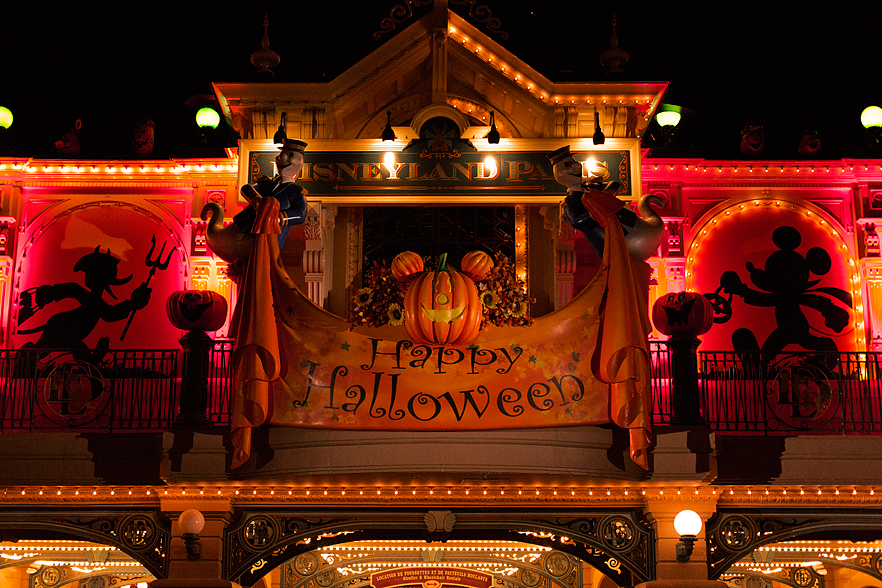 Overall, we had a completely magical day at Disneyland and I honestly stopped a couple of times just to think about how grateful I am that I get to experience fantastic places like this. Disneyland is just filled with so much love and joy and I'm going to live on all that positivity for a long time.