Our third day in Paris was also our last and we intended to explore as much as possible.
Neither my brother or I had been into the central parts of Paris before since we only went to Disneyland our first time in Paris and had spent our two first days on/near Disneyland during this trip so the goal of the day was to see pretty much everything first-time-tourists-in-Paris see.
During this trip, we had rented an apartment through Airbnb in the area Serris which I really recommend if you're planning a visit to Disneyland. The area is really pretty and it only takes 10-15 minutes to walk to Disneyland, but since we wanted to explore Paris we left our apartment quite early and headed to the closest train station.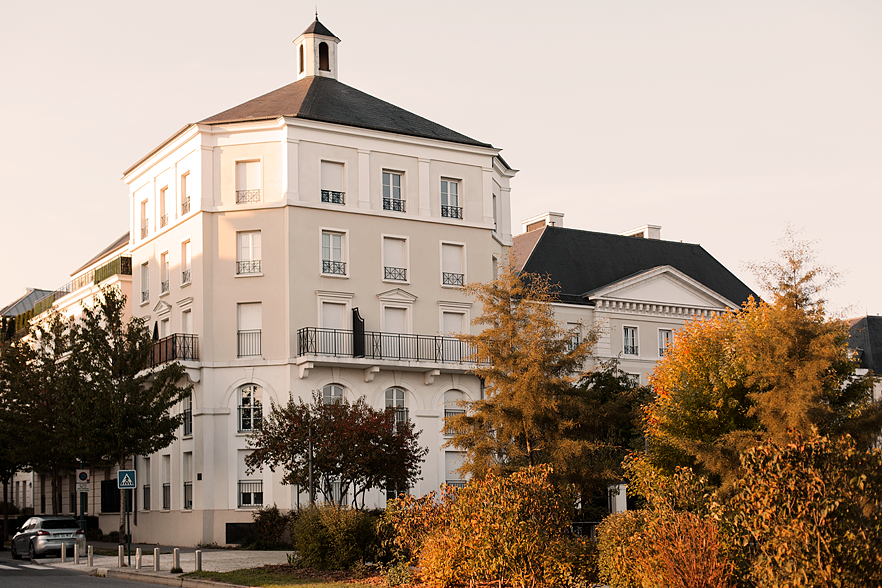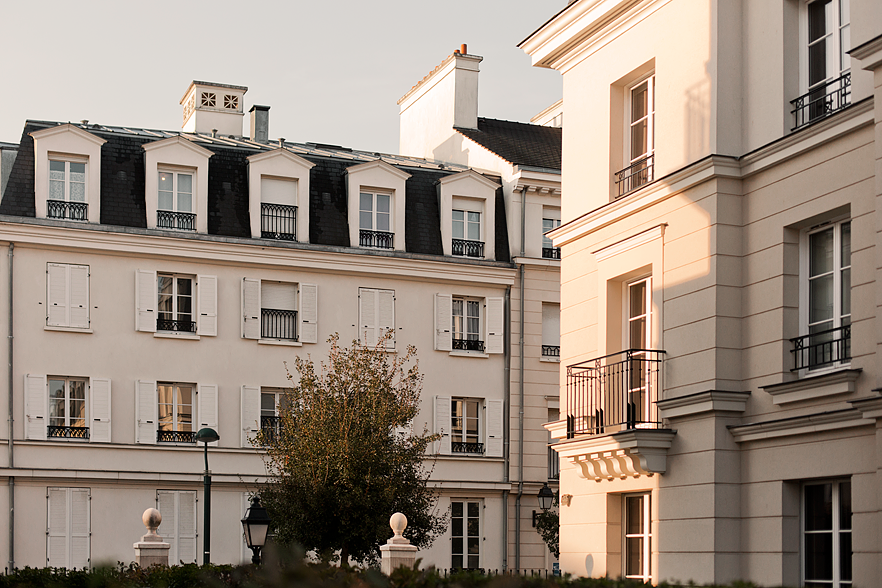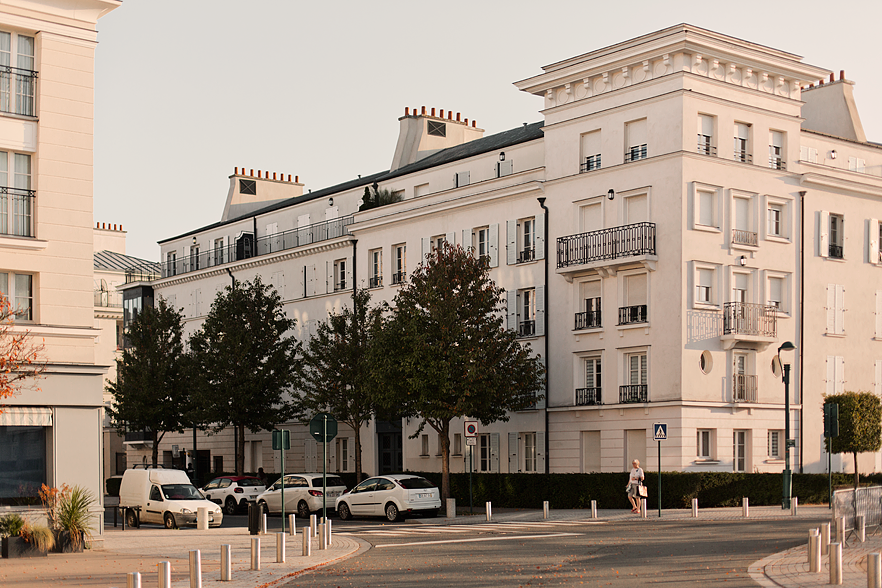 On our way to the train station we passed the shopping mall Val d'Europe and since I realised that they had a Primark there we had to stop, hehe. We ate some crepes for breakfast inside the mall since the shops hadn't opened yet and then I spent about an hour inside Primark – not only for crazy shopping but since I managed to break my necklace and lose my kangaroo pendant inside the store and had to go on a scavenger hunt to find it.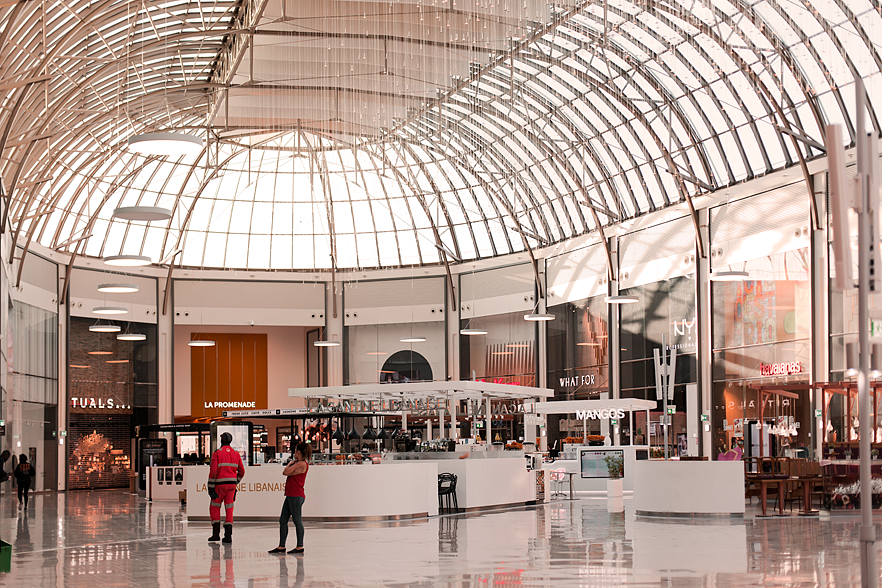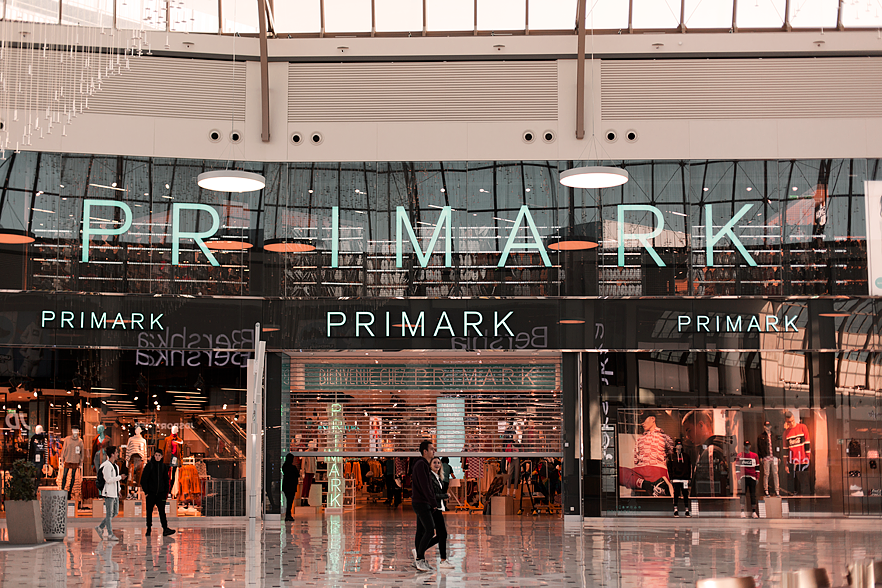 I managed to leave the store with my silver kangaroo and also some newly bought Harry Potter-stuff (obviously) and a super-cosy-pink-fluff-jacket and then we headed to the train station. I feel like it's such an achievement when I figure out how public transportation works in new cities, haha, and we managed to get to Notre-Dame without a problem. As I wrote on my Instagram: How many maturity points do I get for not doing a hunchback pose in front of Notre-Dame? Haha!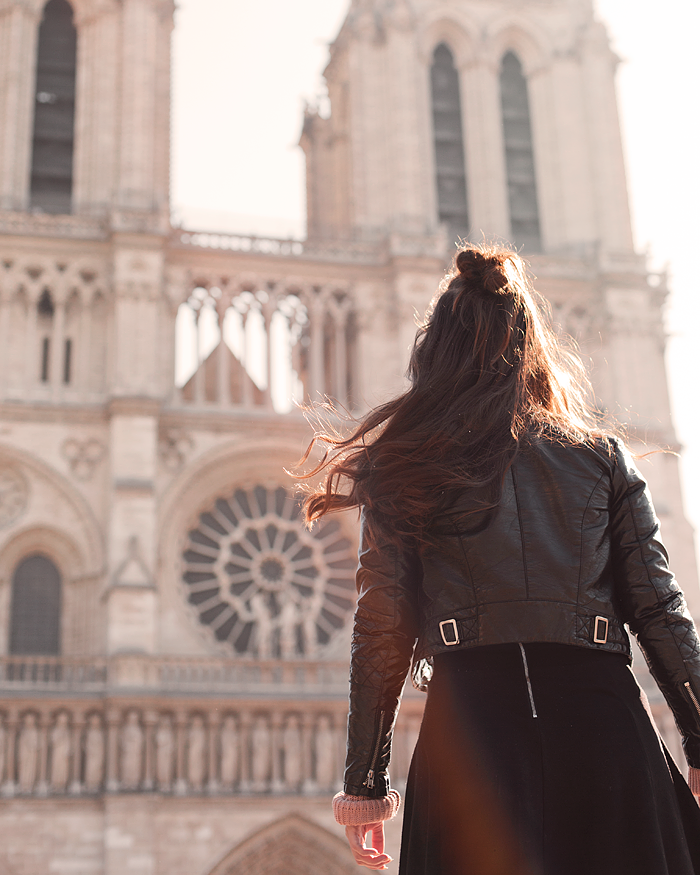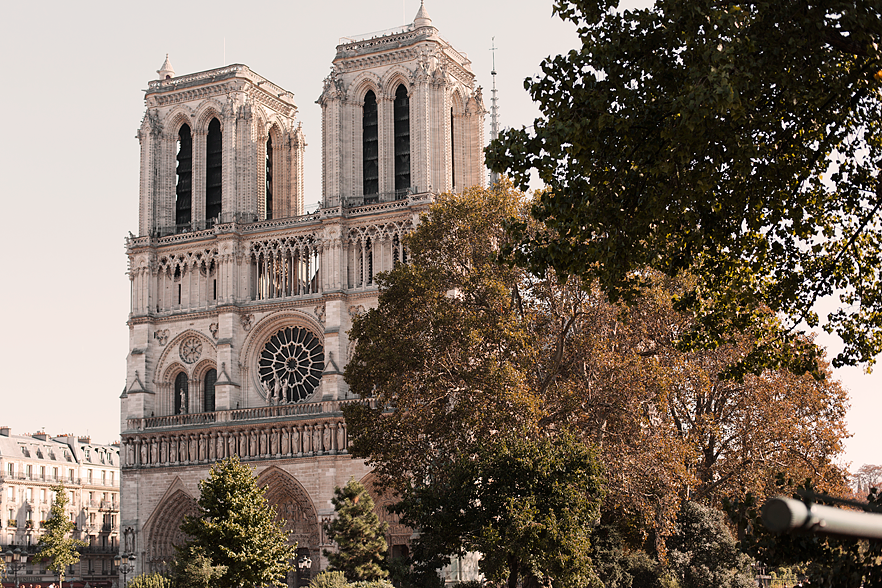 After seeing Notre-Dame, we walked over Pont des Artes which used to be the bridge where everyone put padlocks on but that's not possible to do anymore since they have changed the railing back in 2015 due to the padlocks being too heavy which could have ended in the bridge collapsing. On the other side of the bridge was the Louvre museum which is famous for its pyramids and being the home of Mona Lisa.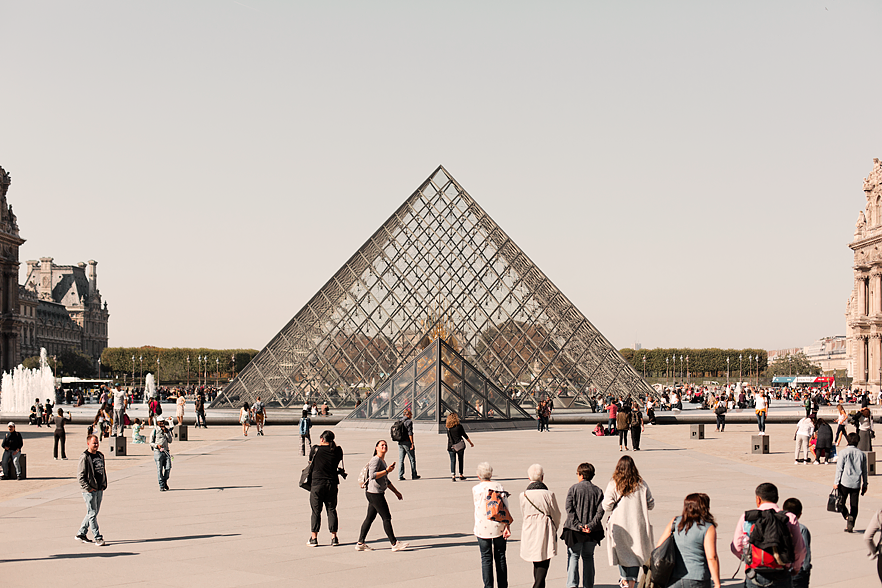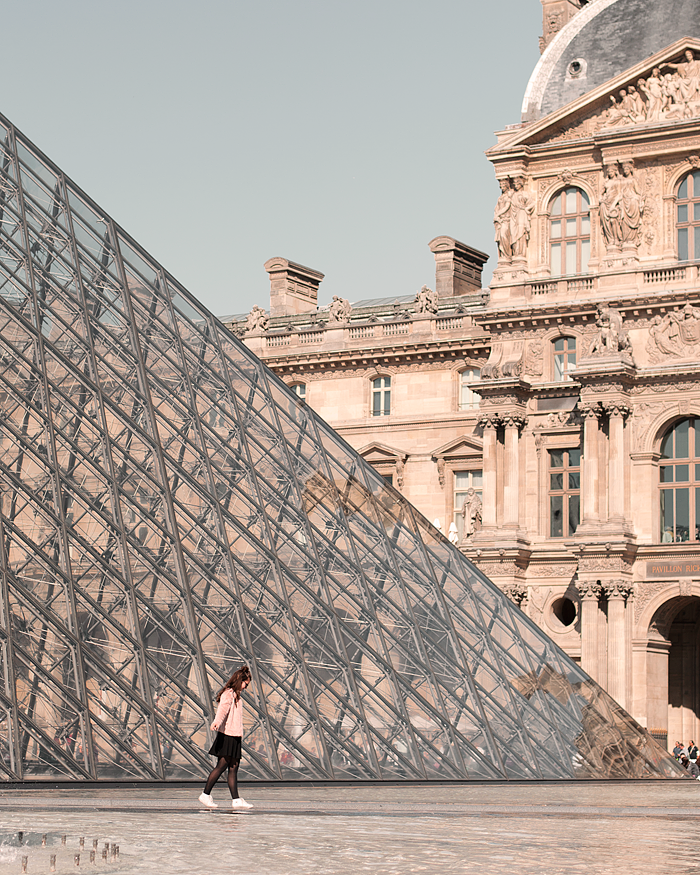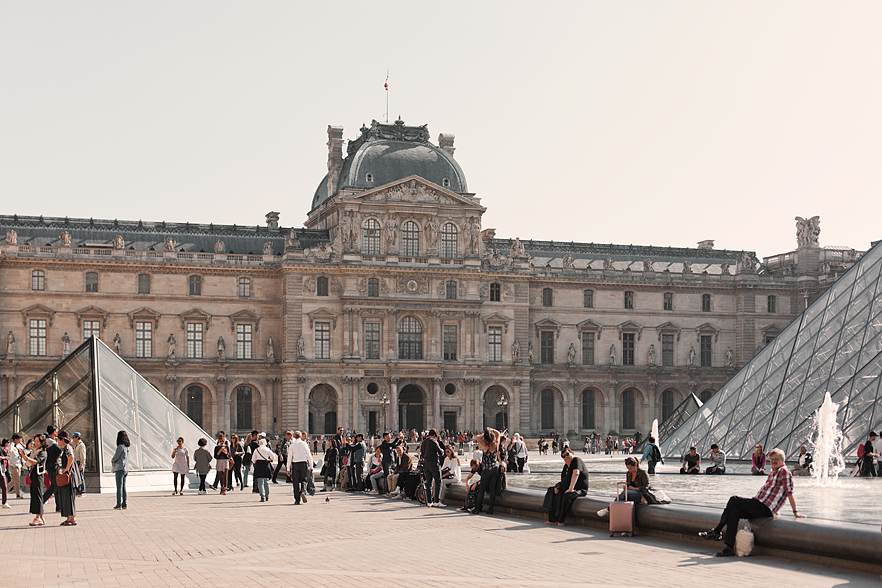 We did not go inside the museum (we still had too much to see in Paris!) and instead walked in the Tuileries Garden. It was 25°c that day (In October, I know!) and I actually forgot that it was autumn for a while and thought it was spring and got the heaviest ice cream-cravings so we had to buy some ice cream and sit down by one of the fountains and look at all the people passing by.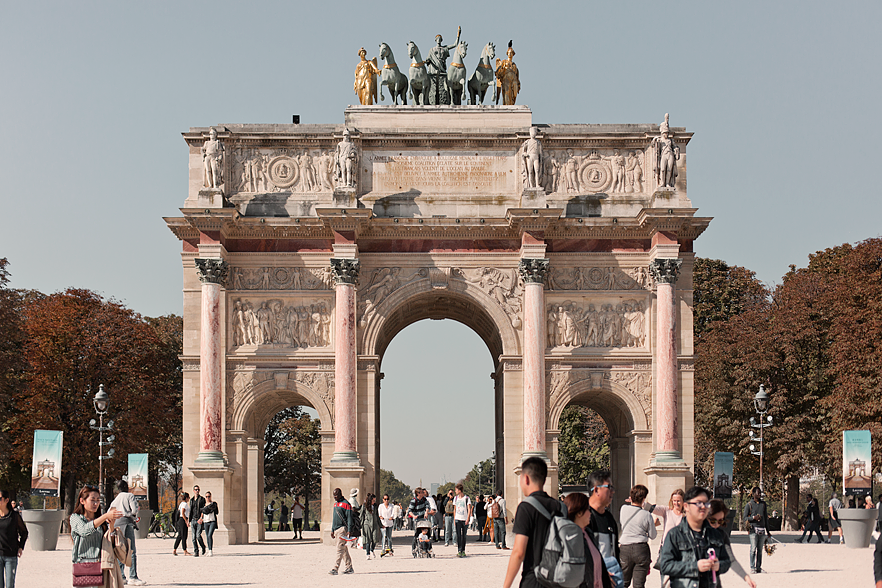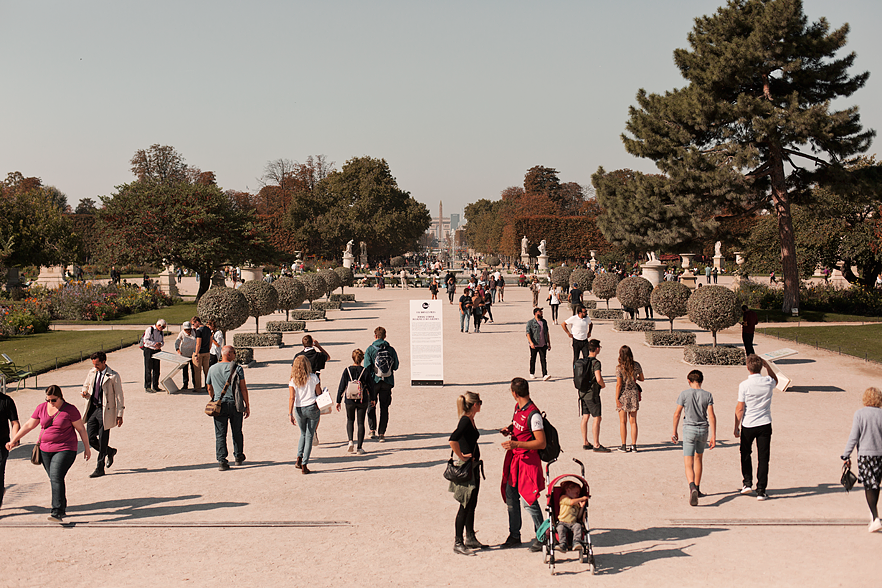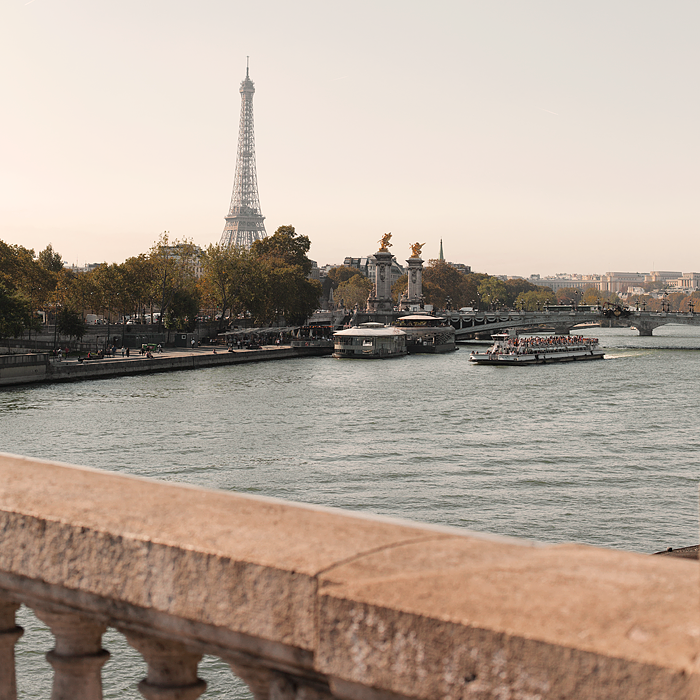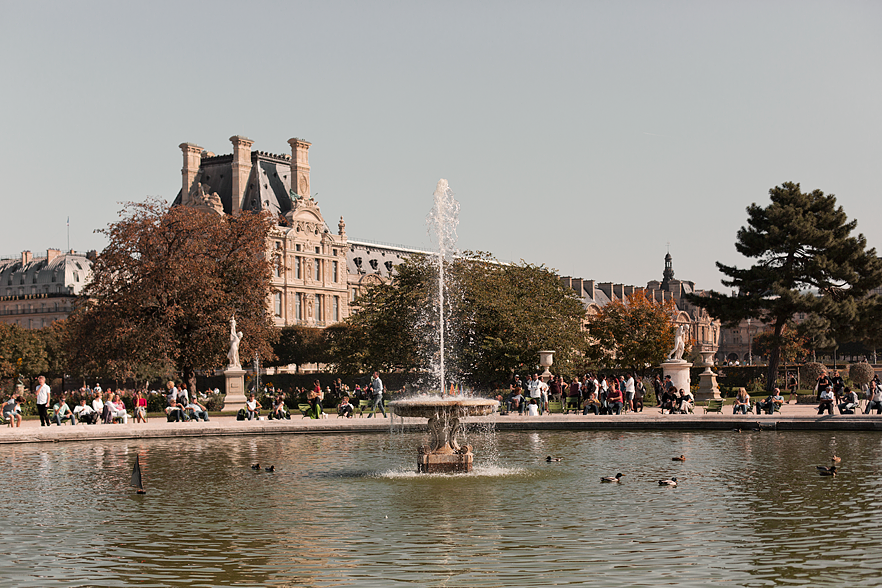 After spending some time in the park, we only had two stops left on our "Tourist-in-Paris-must-see"-list so we headed to the first one – Arc de Triomphe. Not sure if I was too tired to care, there were too many people and traffic to really appreciate it or if the arc is just overhyped, but I honestly didn't do much more than taking a photo before continuing on our walk.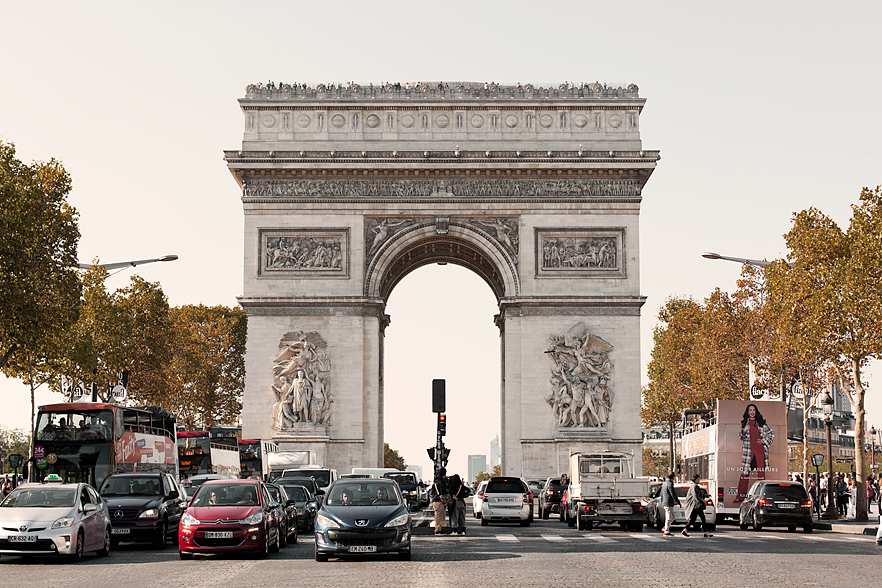 The last stop of our really touristy day was the Eiffel Tower. We first had a quite long photo/rest our feet stop at Palais du Trocadéro which probably has one of the best views of the tower before walking through the Trocadéro Gardens to the tower itself.
I had an idea of buying a pizza and have dinner in the Champ de Mars but after walking more than 50 000 steps in less than 48 even the mission on finding a pizza too to huge for us and we ended up spending our last hour in Paris by just sitting next to the Eiffel Tower doing nothing, haha.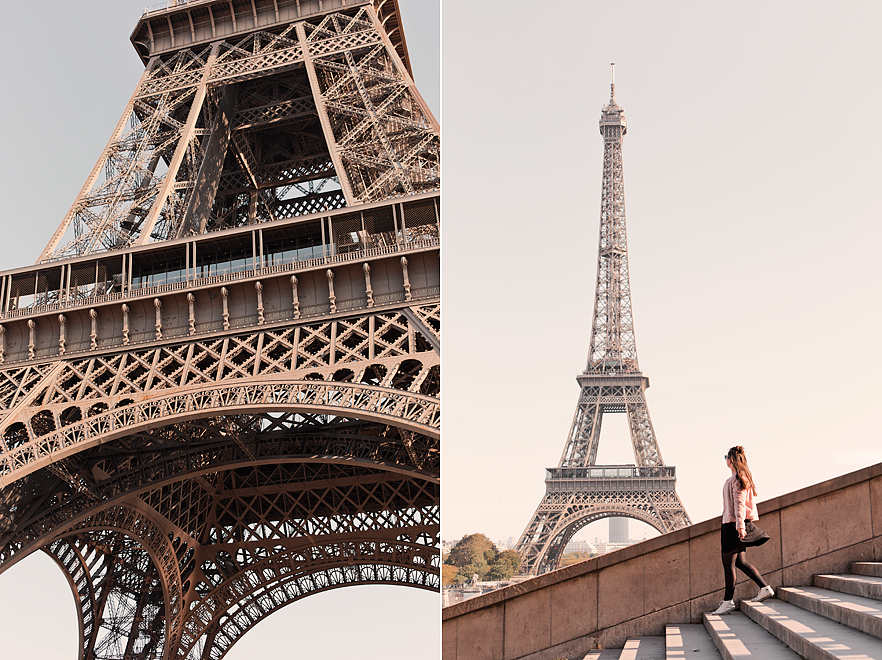 Read more from Paris
Travel Diary Day 1