What do you do when you travel to the adventure capital of the world? Go on an adventure, of course!
When we researched Queenstown in New Zealand, we found out that they had the world's biggest swing. I thought it looked amazing, so I gave my little brother a tandem ride with me on it as a birthday gift. Not sure if I'm the best sister in the world, or the most selfish person ever since I tend to give him activities that I want to do, haha! In 2018 we went to Disneyland in Paris and in 2019 we did the world's biggest swing in New Zealand. How am I supposed to top that this year? Haha!
Oh well, here is what our third day in Queenstown looked like.
DAY 3
We had booked the swing ride the day prior so after breakfast on Friday the 13th (of all dates!) of December 2019, we walked downtown to AJ Hackett and waited on our transfer bus to the swing. The story behind the brand AJ Hackett is too interesting not to share, so I'm going to do it whether you like it or not, haha.
A.J. Hackett is a man from New Zealand who got inspired by a ritual in Vanuatu known as "land diving". It is just people jumping of 30 meter high wooden towers with wines around their ankles as their only safety equipment. A.J. Hackett sought a way to make land diving safe and created an elastic cord that was used to what we today call Bungy jumping. He got famous all around the world when he did an (illegal) Bungy jump from the Eiffel Tower in 1987. One year later, he founded the first-ever commercialized Bungy jump site – Kawarau Gorge Suspension Bridge in Queenstown.
On our way to the swing, we drove past that bridge where they still do Bungy jumping today.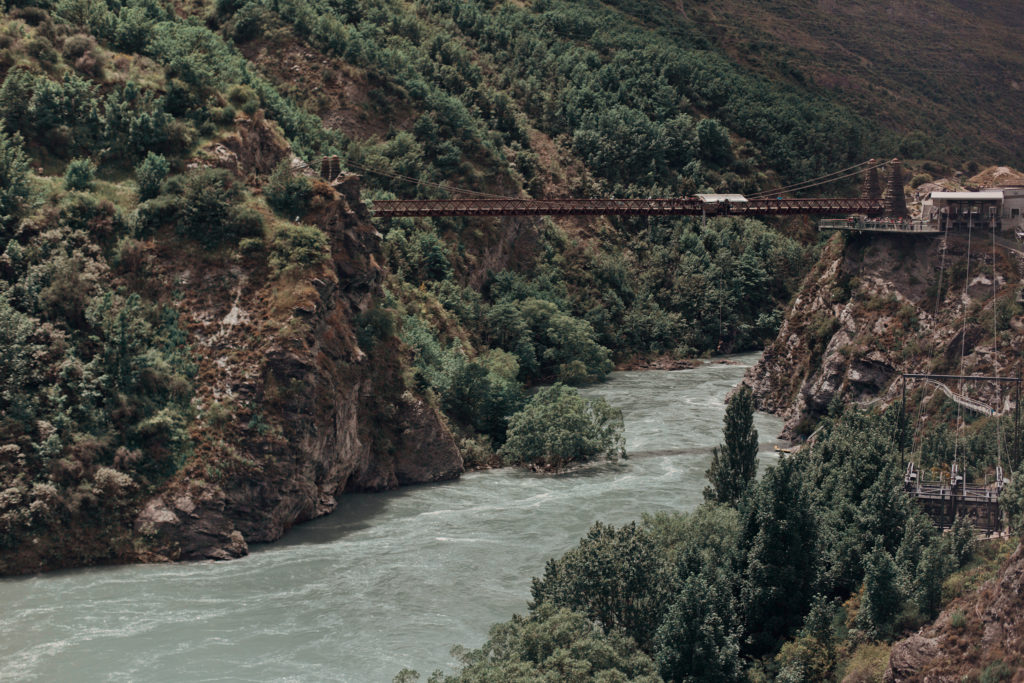 Nevis Swing
You could say that the man A.J. Hackett was the man that created bungy jumping. Today, his company continues to develop adrenaline activities all around the world. The world's biggest swing, Nevis Swing, is only one of the things you can find in their "playground". On the swing, you have a drop of 70 meters before swinging 300 meters above a canyon.
The original plan was that my brother and I would go on a tandem ride while our parents and my boyfriend would join as spectators (and photographers, obviously, haha). While I was making the booking though, my dad went "put me on a swing as well" so he and my mom also went on a tandem ride. How cool is my family? Haha! The bravest one of all was my boyfriend though. He's terrified of heights but still walked out on the bridge above the canyon to get to the platform where we got on the swing. Even I thought that part was the scariest, haha!
So how was it then? AMAZING! It's hard to capture this swing ride with photos, but if you're interested to see what it looked like I've uploaded a video of it on my Instagram. Check it out here. Afterward, we got a diploma which confirmed that we had been brave enough to go to the Nevis Swing. Then we jumped on the transfer bus back to town.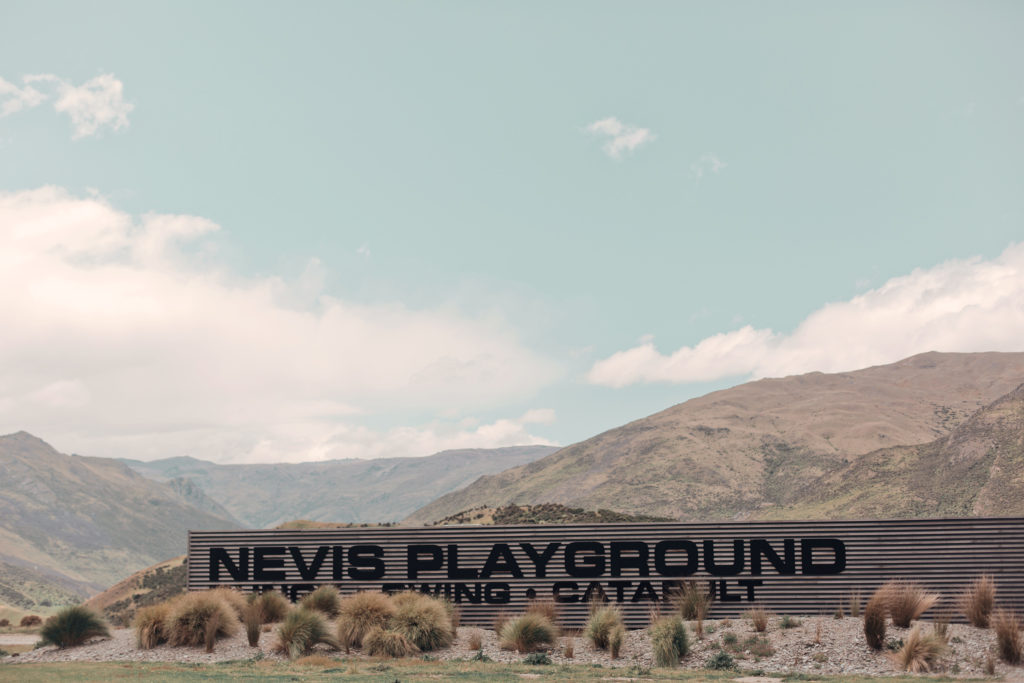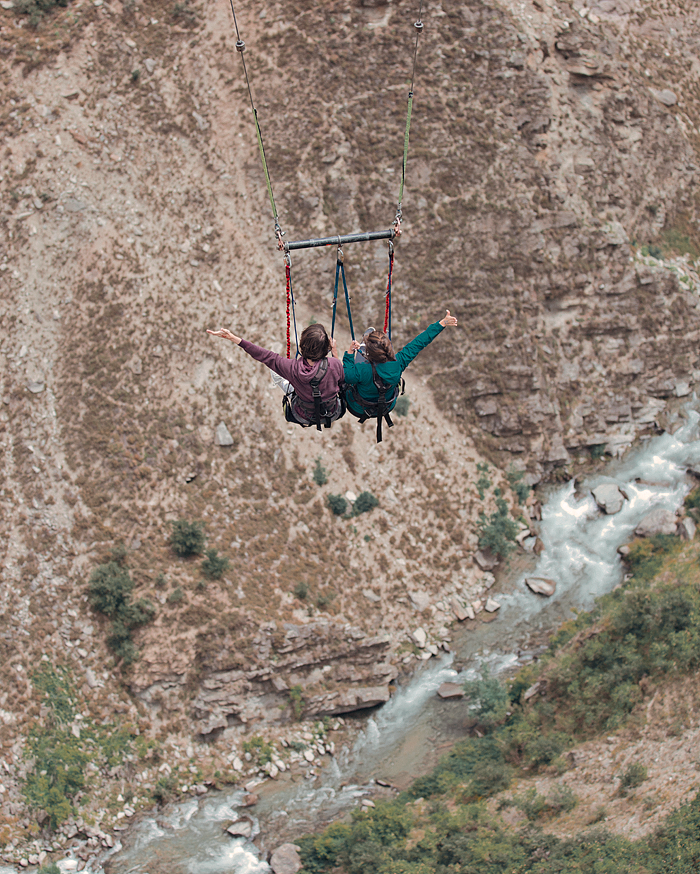 Bus ride to Queenstown
I think it took about an hour between "Nevis Playground" and the town. I must say, I enjoyed every second of that bus ride. We had the funniest driver ever, and the vieeeeeews! How is it possible that it's this beautiful exactly every direction you look at?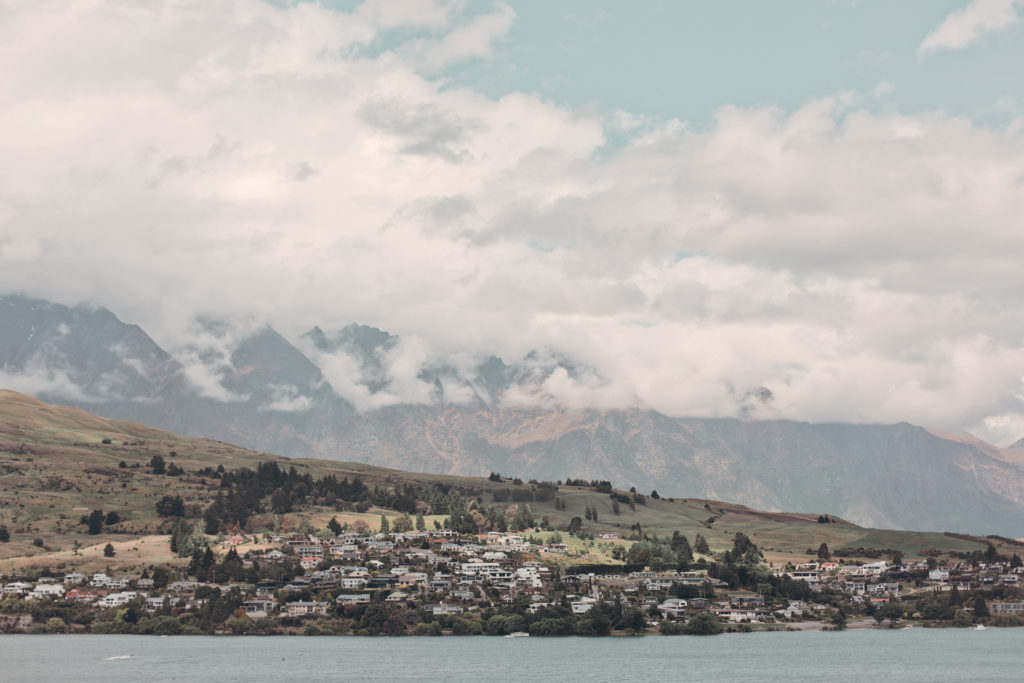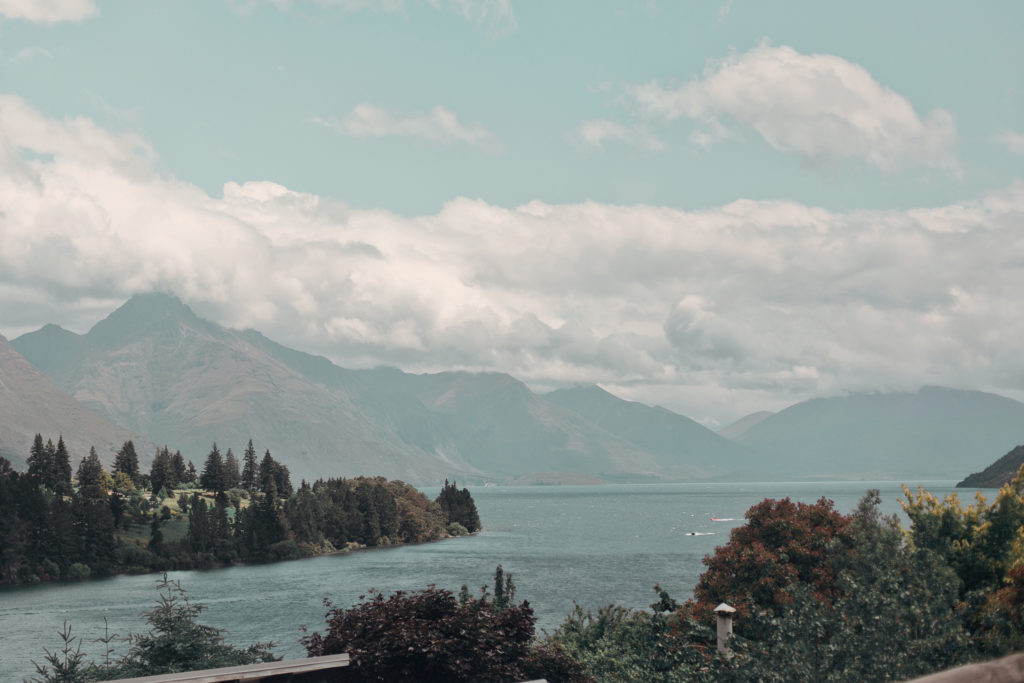 Fergburger
When we got back to the town, we decided to try the thing that has to be Queenstown's most famous tourist attraction – The Fergburger. Say what? This is the adventure capital of the world, and everyone keeps talking about a burger? People can wait A WHOLE DAY to get a burger there during summertime, so we were in luck and only had to wait 15 minutes.
We grabbed our burgers (I had a vegan falafel-burger) and sat down by the lake and enjoyed our lunch in the sun. The burger was delicious, but honestly not that special? I mean I enjoyed it, but if I had waited several hours for it, I would probably have been so disappointed, haha.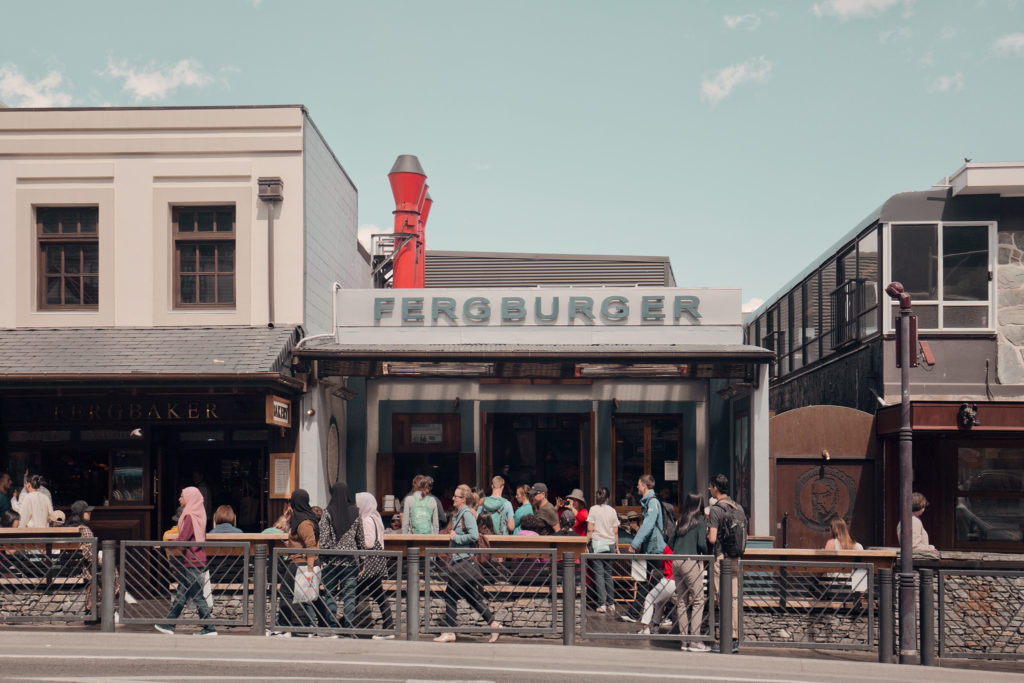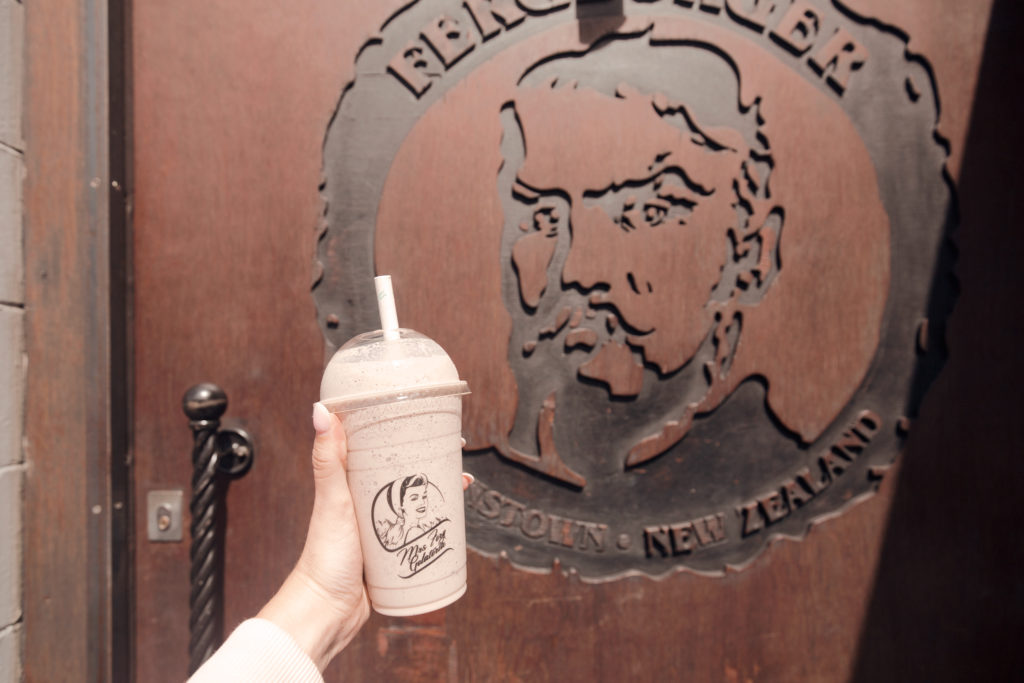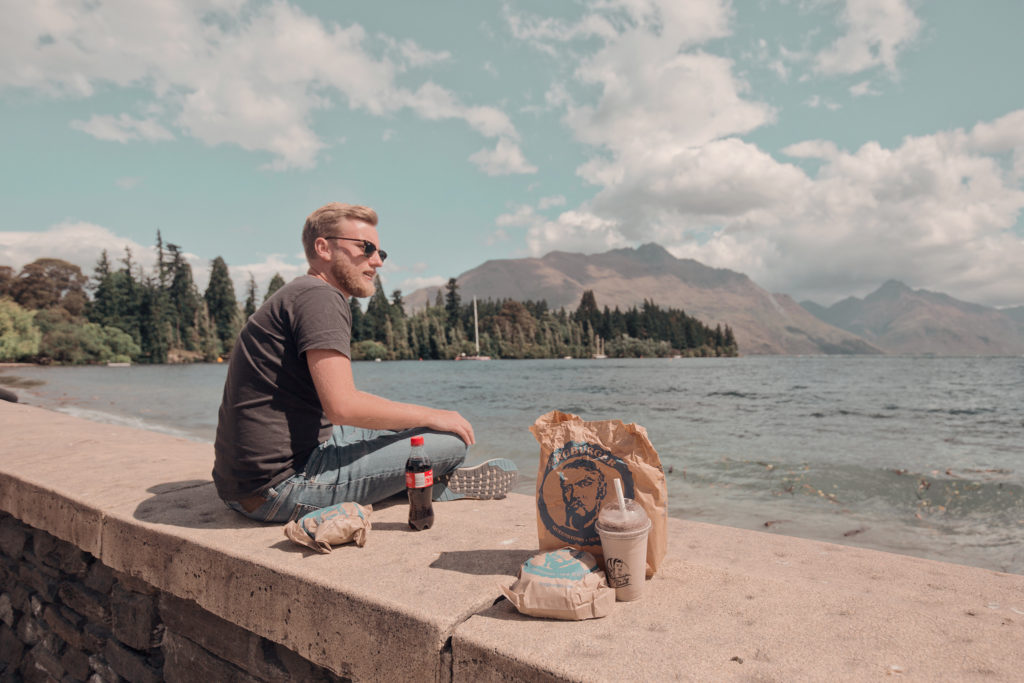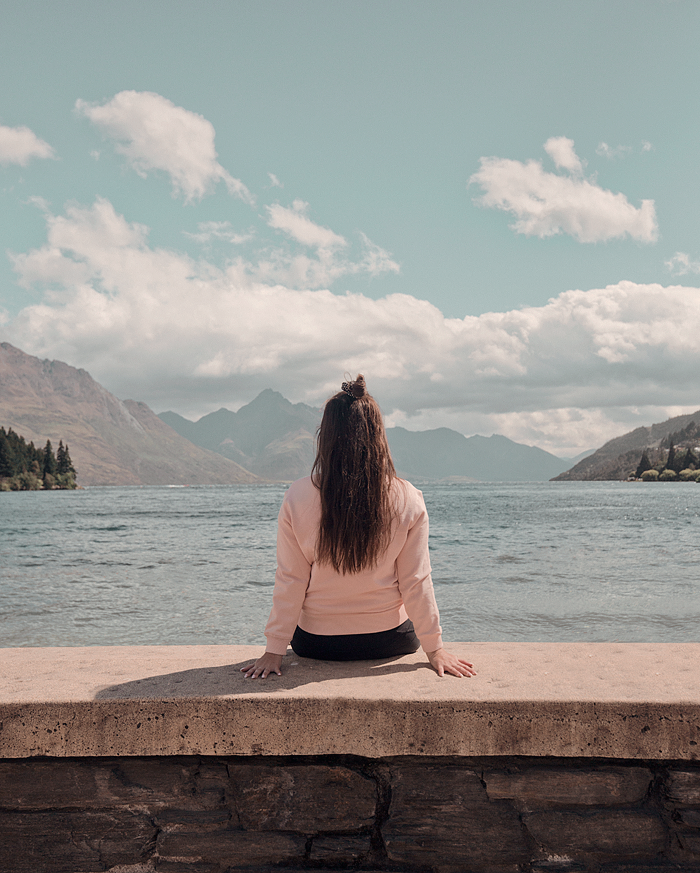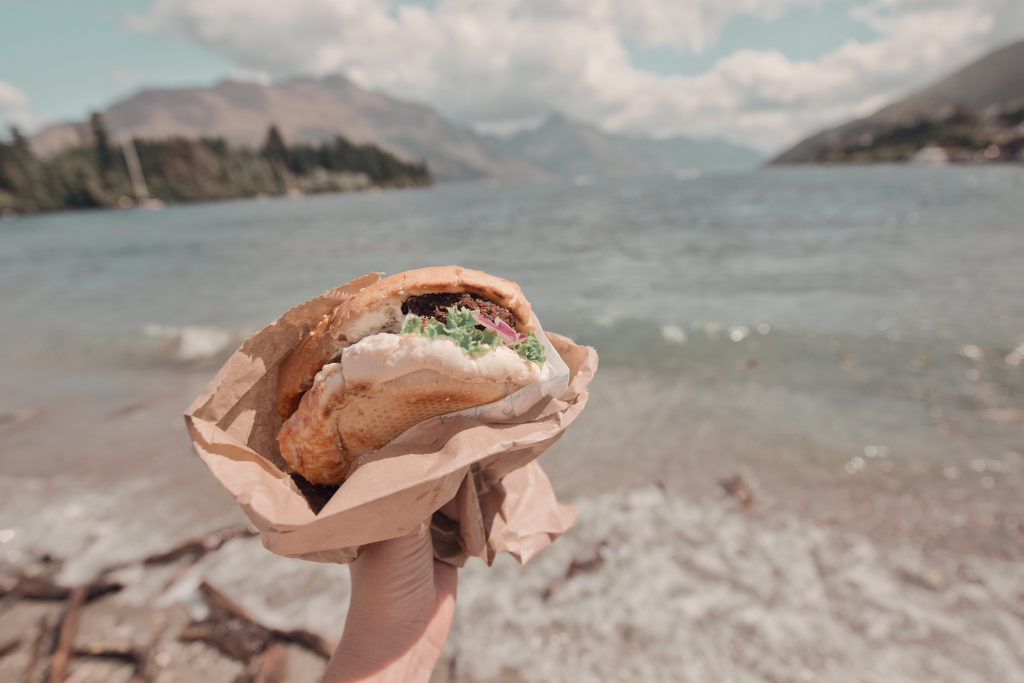 Stargazing
I'm not entirely sure how we spent the rest of the day (note to self: Never wait three months with writing a travel diary, haha!) but I do know that I went outside on our balcony in the middle of the night to photograph the stars. It was cold, I only had a t-shirt and it was a bit cloudy. These are far from my best night photos ever but I thought that I had to take advantage of the fact that I was in a town with little light pollution.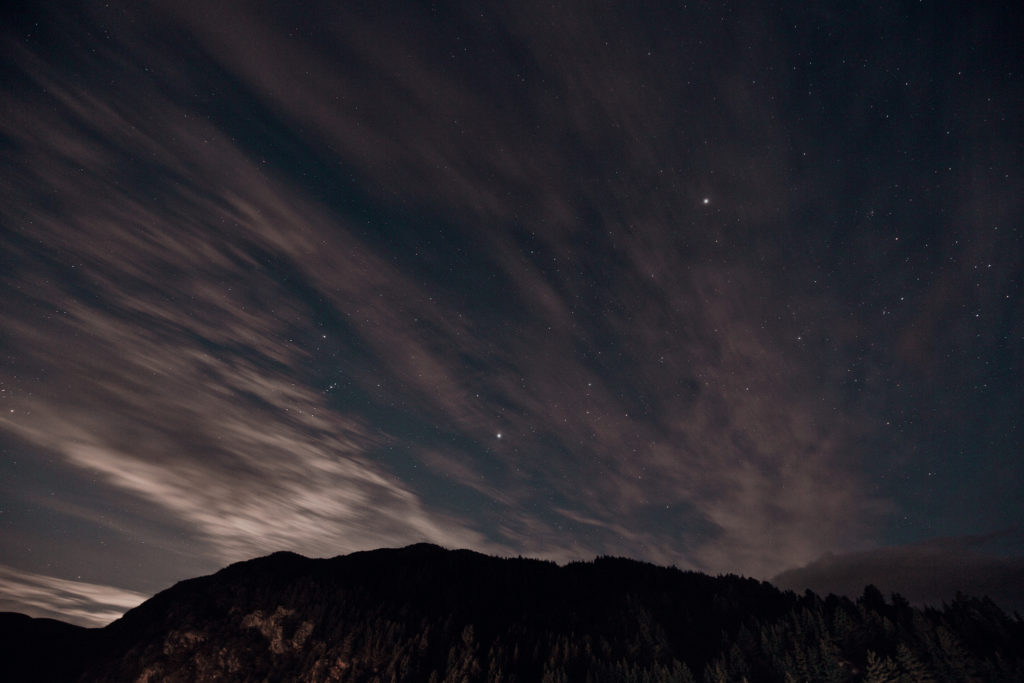 Read more from this trip
Sydney – At Sea – Nouméa – Mystery Island – Port Vila – Lifou – At Sea Part 2 – Sydney – Queenstown