Another day trip I've taken this summer was to the city Sigtuna north of Stockholm.
I went there with my cousin Mimmi and my dog Stina and we had a day filled with all the things I like – cute houses, old ruins, and great "fika". Sigtuna is actually one of the first towns ever in Sweden and it's accessible with the SL Access card. You take the train from Stockholm Central Station to Märsta and from there you take the bus and it takes about an hour.
We got to Sigtuna around 10:00 and started to explore all the cute houses and shops in the city center. Some of my favorite parts of the city was the city hall which actually is the smallest city hall in Sweden (some sources even say Europe!) and an old phone booth which has been transformed into a miniature library.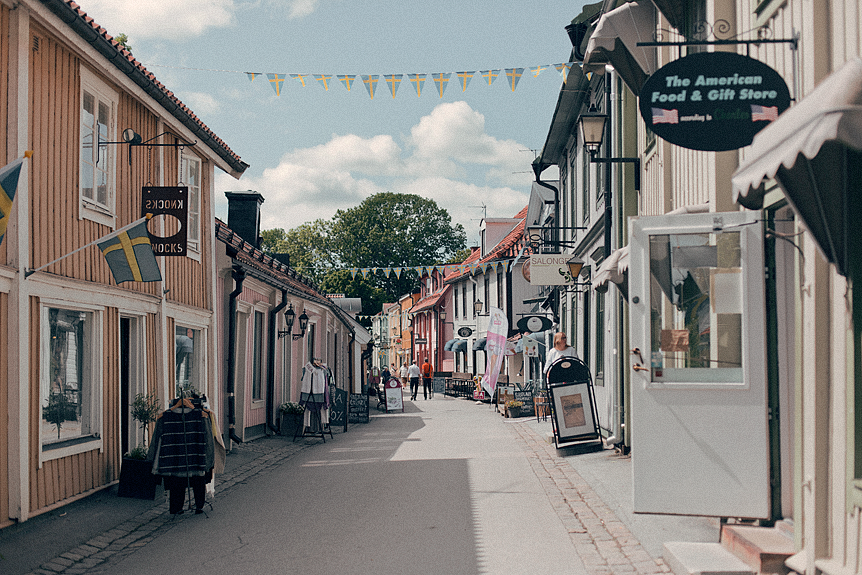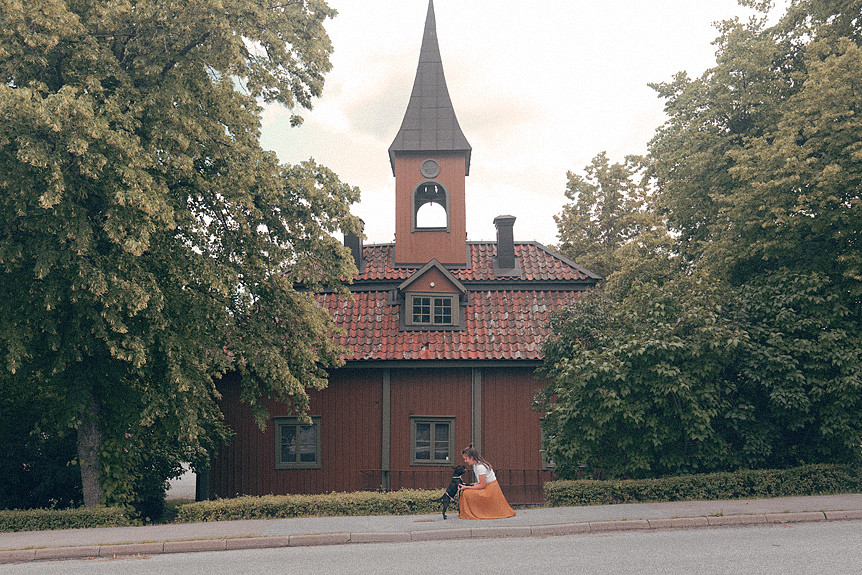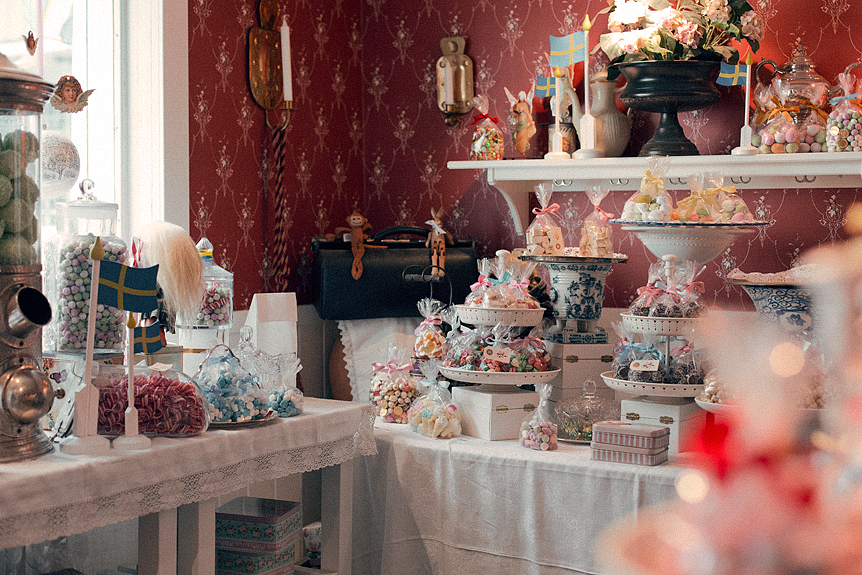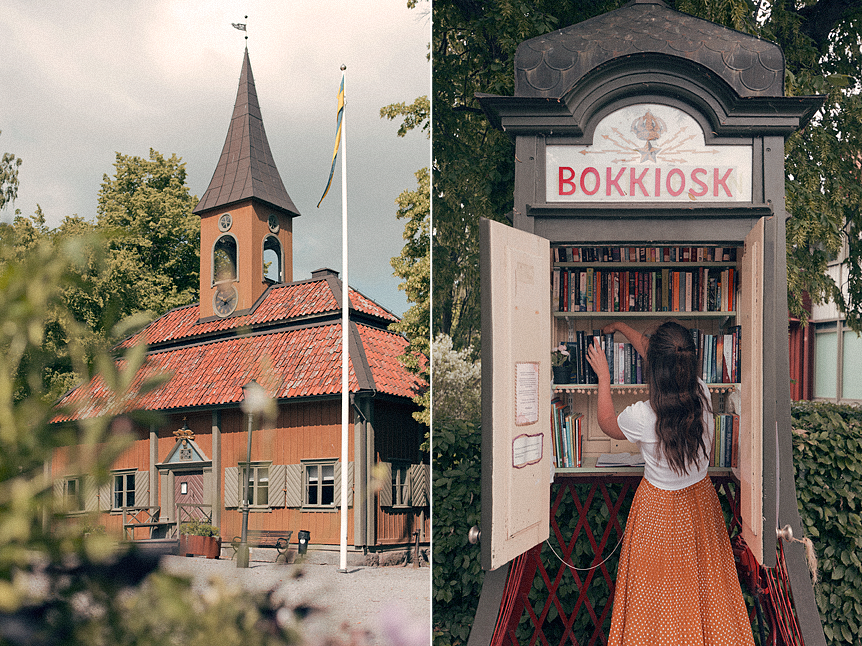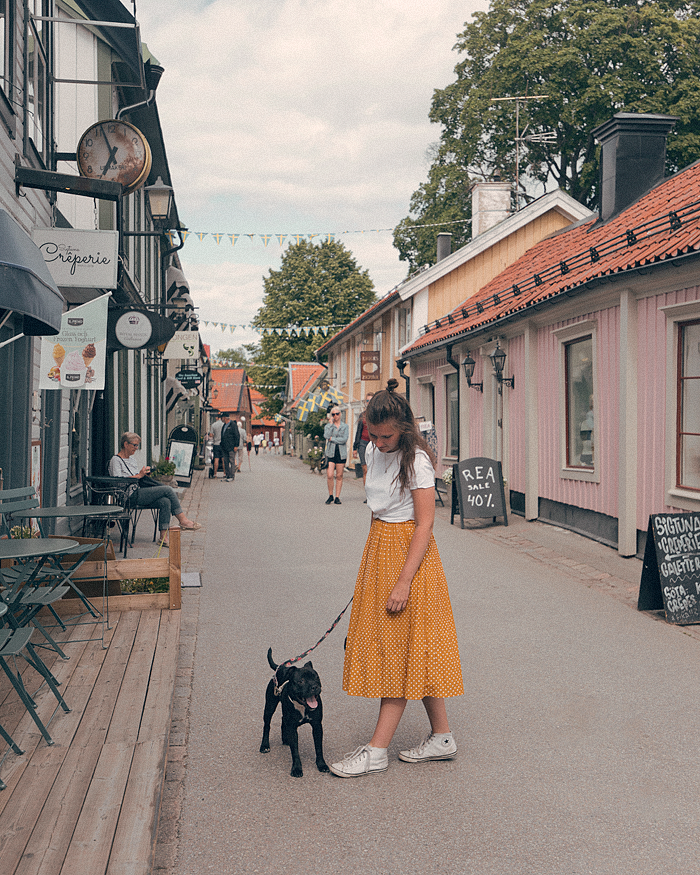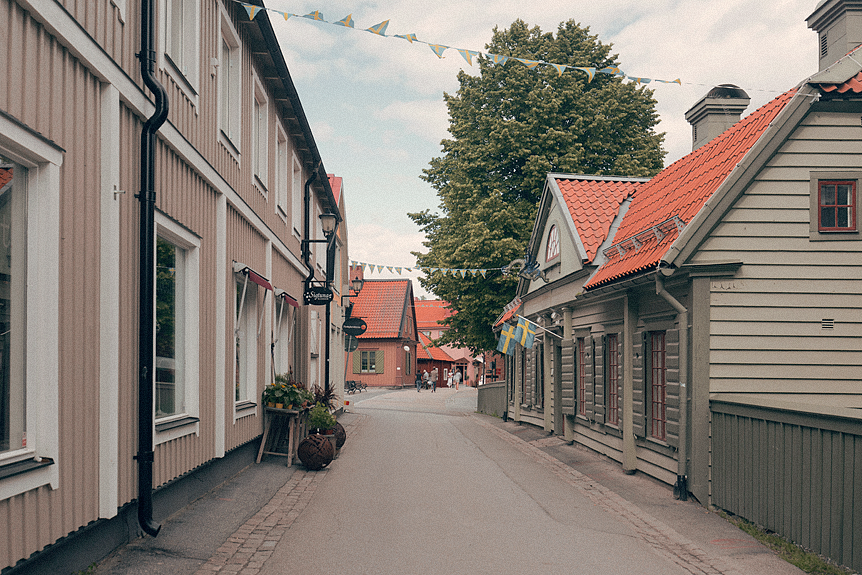 When we started to get hungry we decided to have lunch at Sigtuna Creperié. We both choose one with goat cheese and beets and they tasted so good! Just have to give a little shout out to the staff at this place since they probably are the most friendly and service-minded people I've ever met!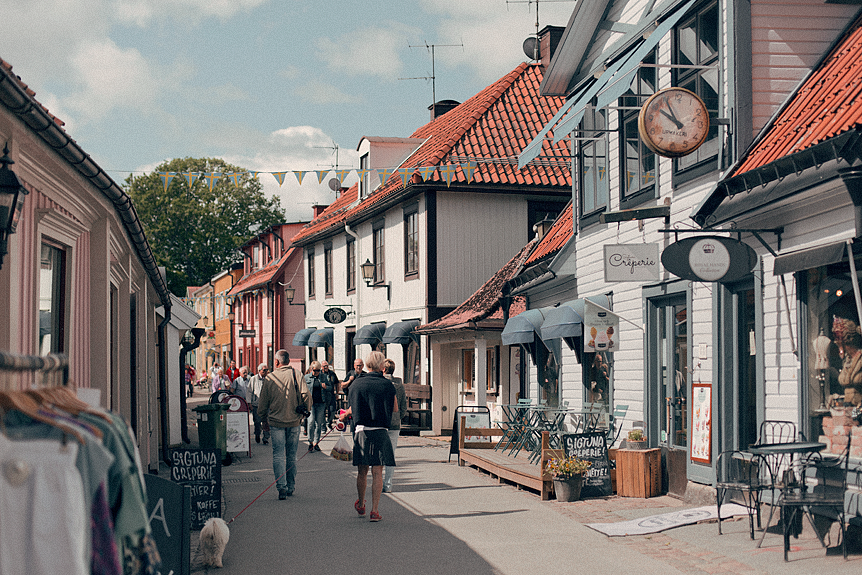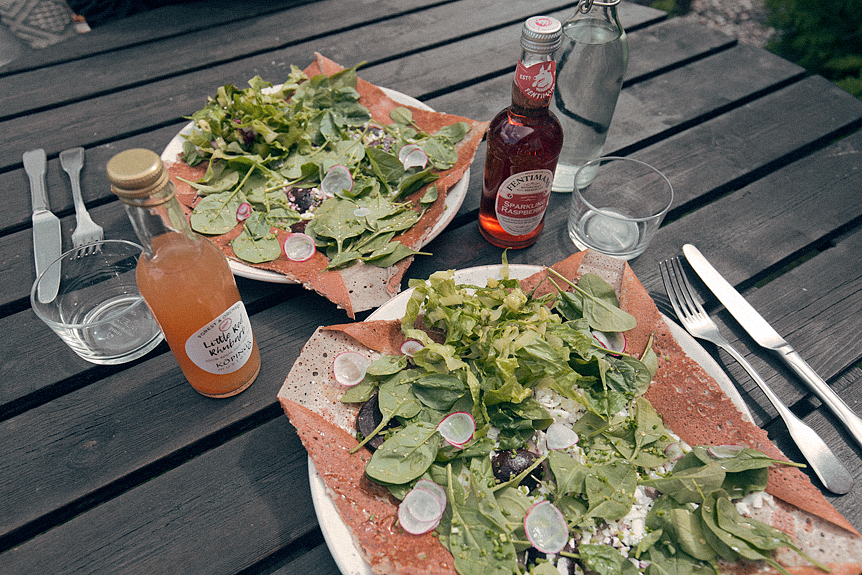 If you've followed me for a while you already know that I have some sort of thing for ruins, and Sigtuna has three of them! All of them are old churches and we decided to explore them after lunch.
The first one, St. Per, was closed due to restoration and the second one, St. Lars, was basically just a wall and nothing else. Let's just say that I wasn't impressed, haha.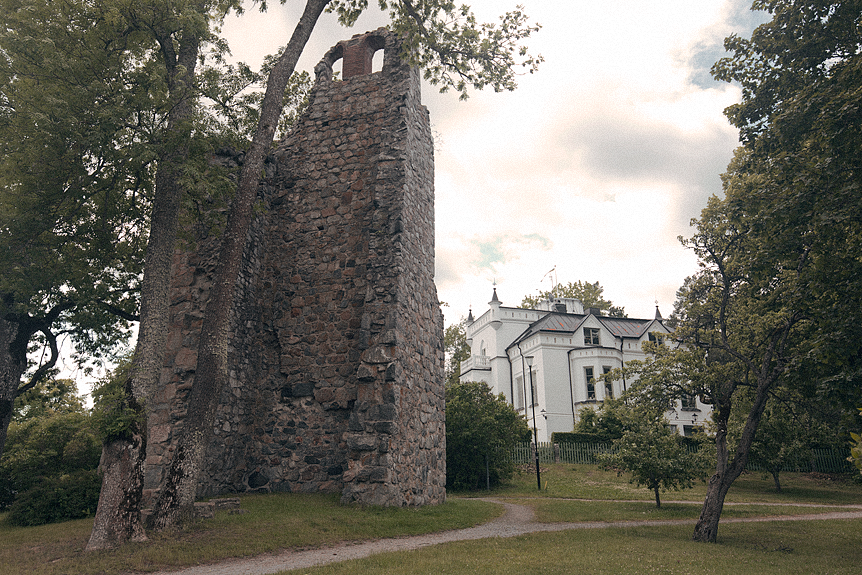 Due to the dissapoitment with the two first ruins I had high hopes for the third and last one, St. Olof – BUT IT WAS LOCKED! I was so set on visiting a cool ruin that day and did not want to give up so we went to a sort of assembly hall next to the main church and asked if they had some scheduled tours of the ruin or if it was possible to book a guide or something – anything to get into that ruin. Our determination went well and a caretaker called Irving offered us a private tour of the ruin for free.
It turned out that the doors to St. Olof was supposed to be open during the day but that they only had forgotten to open them that day, haha! But I have to say, Irving's tour really fulfilled our visit at the ruin since he gave us so much information and answered all my eager questions about the almost 1000 year old building.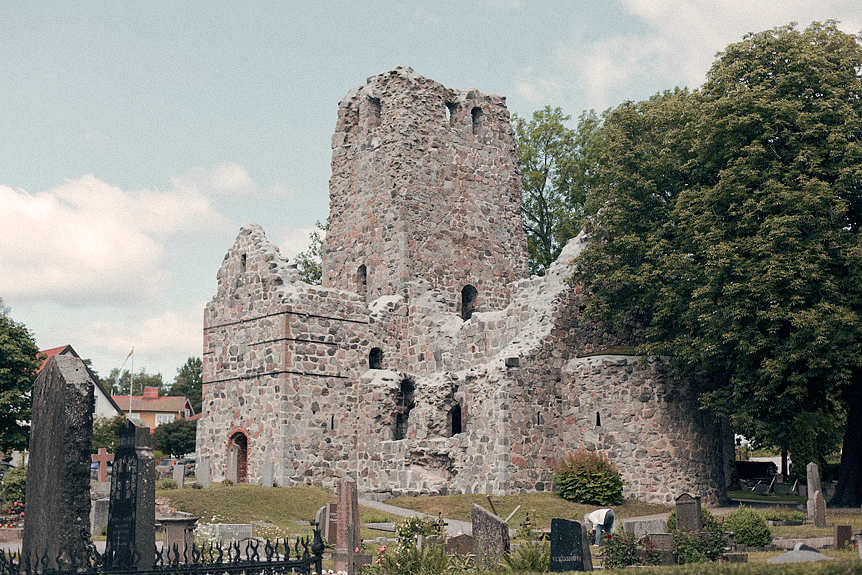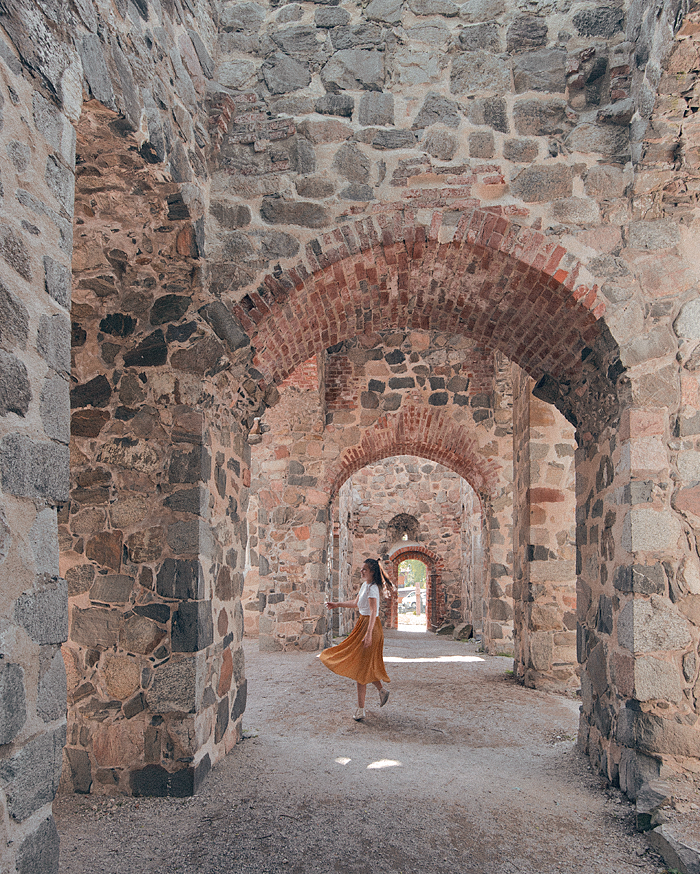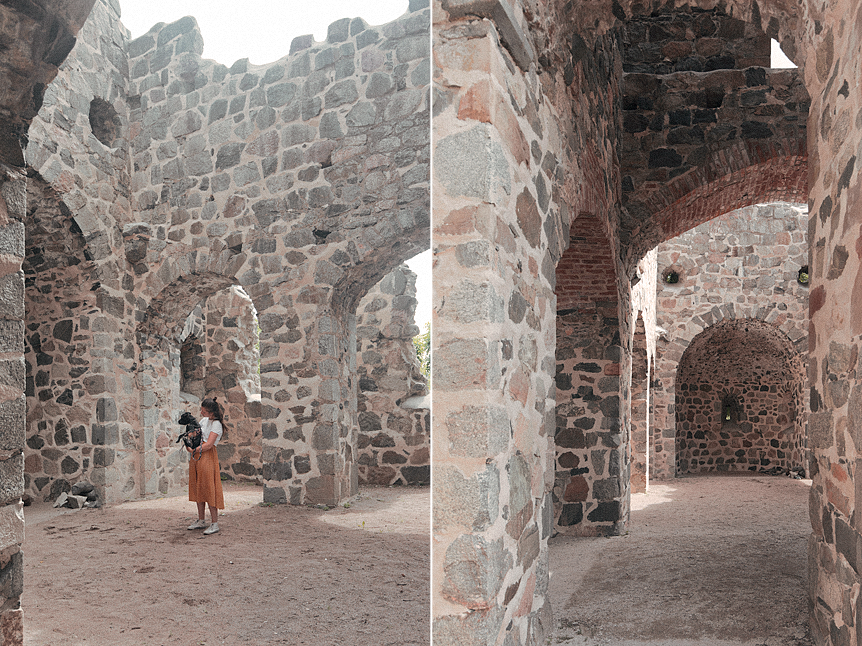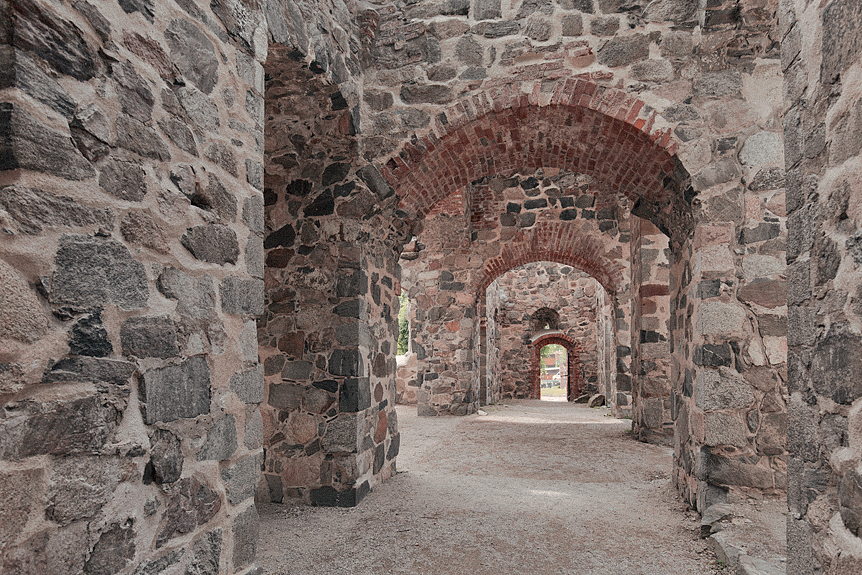 I had about zero interest about the modern church, Mariakyrkan, next to the ruin until Irving mentioned that it was actually just about 100 years younger than St. Olof. I thought it was built during the 20th century or something so imagine how surprised I was! We took a little tour of Mariakyrkan as well and the day we were there, they were actually putting up a new crucifix (I believe it was) which a lot of people were involved in which was probably the reason why they had forgot to open up the doors to the ruin St. Olof.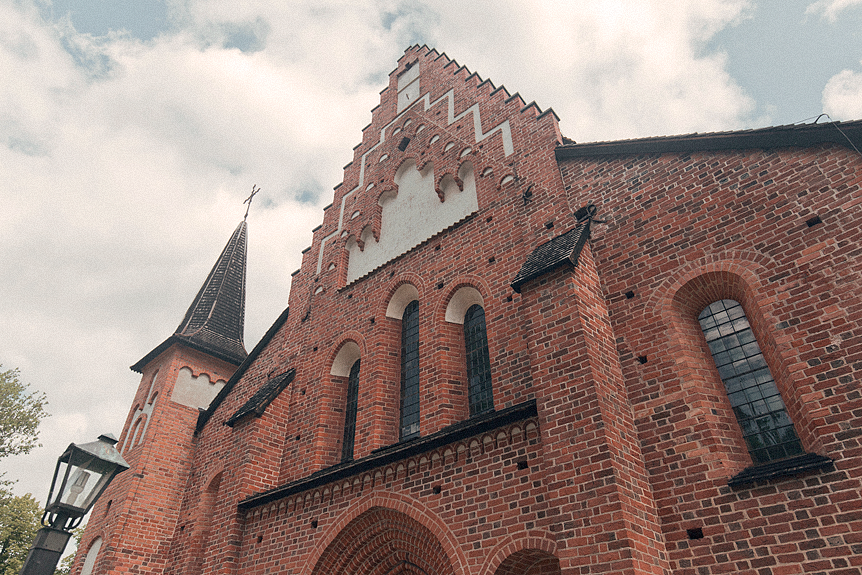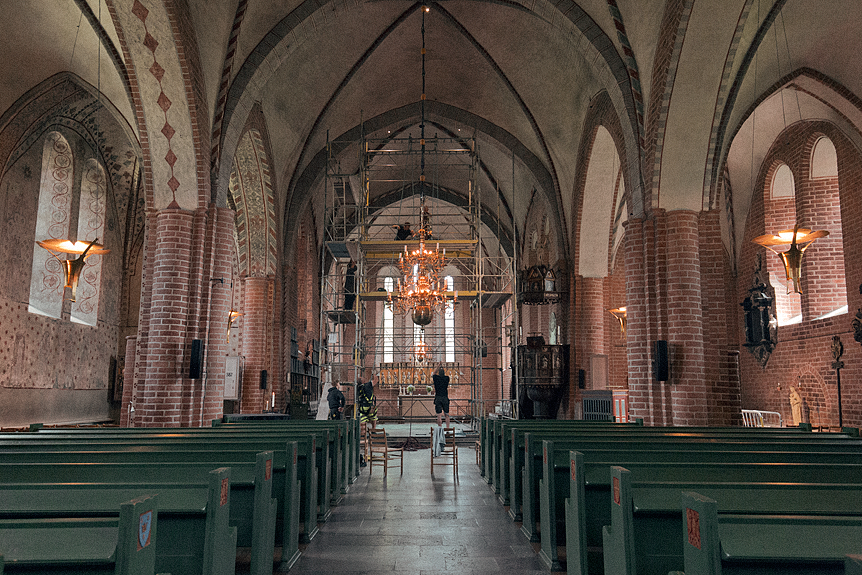 I'm so glad that we met Irving because he was the best guide ever (and it felt a bit luxurious having a private tour of the churches, haha) so when we were done we asked if there was anything we can't miss in Sigtuna and he said that "if you are adventurous you have to get up to the top of the hill behind St. Lars" and Mimmi described that my eyes started to sparkle when he said the word "adventurous", haha! We said goodbye to Irving and started to climb the hill and enjoy the view over Sigtuna at the top.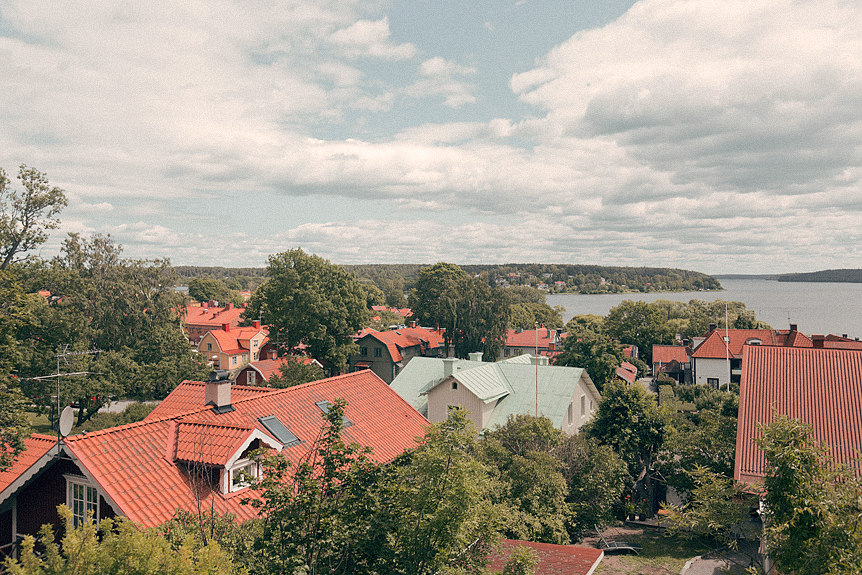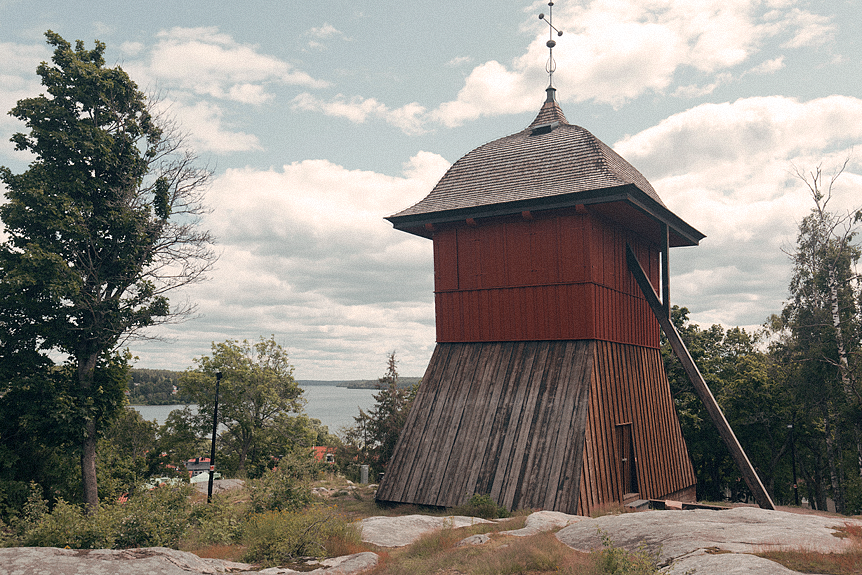 After our little hiking adventure, we wanted to have a "fika"-break at a café which is located in a building from the 17th century. It's called Tant Brun and is on top of every list of things you can't miss in Sigtuna and I can really understand why. The environment was just so cozy and the serving staff was even wearing 17th-century outfits. We sat outside, but I also went inside to take some photos of the interior which I'm going to share in another blog post later.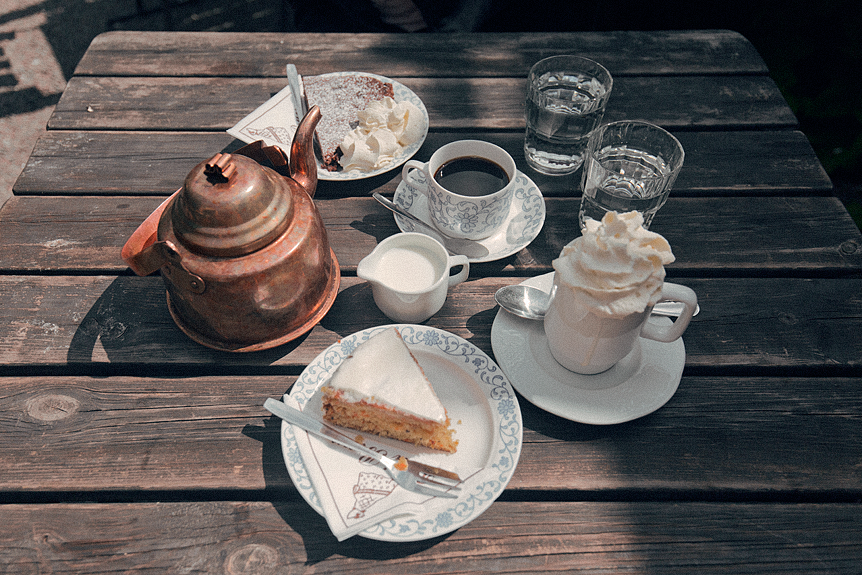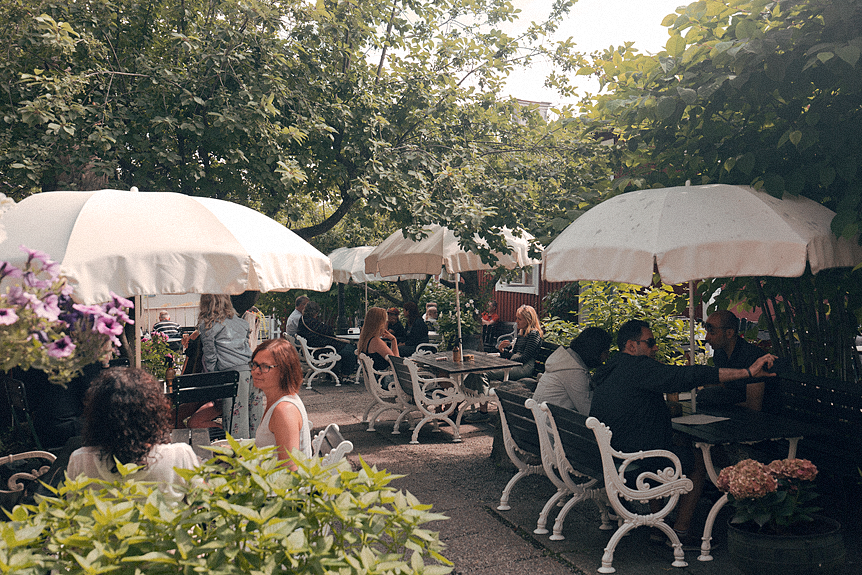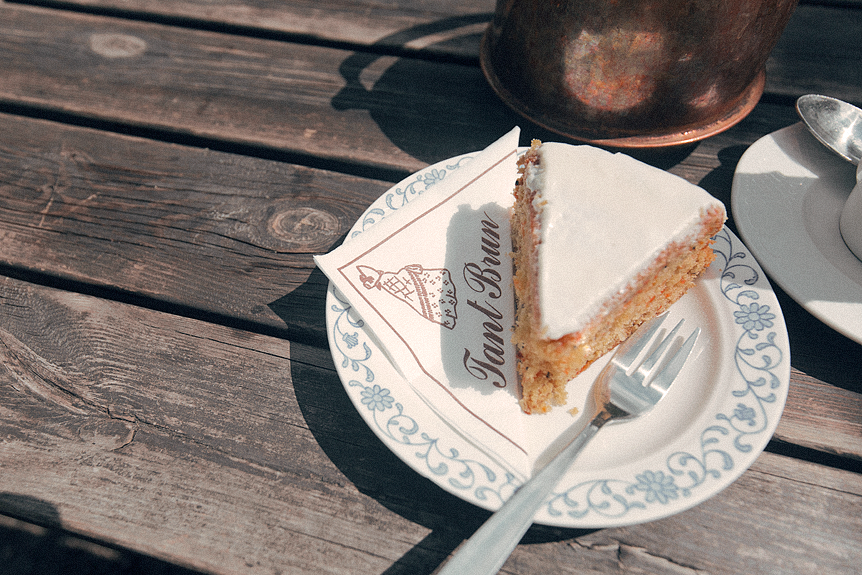 We finished our day in Sigtuna with a stroll next to the water and also sat down for a while to play Harry Potter: Wizards Unite. Have you played it yet? I'm totally obsessed, haha! My friend code is 8585 8098 7946 if you want to add me as a friend in the game 😉
We had such a great day in Sigtuna and I'm pleased with all the destinations I've been to so far during this summer. I've never really understood people who go abroad during summertime when Sweden is at it's best and have so many great places to explore!