Here we are, on my last travel diary from my trip around the pacific ocean.
Sydney, Nouméa, Mystery Island, Port Vila, Lifou, Sydney, Queenstown, Milford Sound and finally Sunshine Coast, what a trip! I'm so grateful that I've had the opportunity to go on this magical trip through 8 cities within 4 countries. I got home three months ago, but the memories from this trip are getting me through this Corona pandemic. Since we can't travel at the moment, dreaming about traveling is what keeps my spirit up! There is a time when we're going to get to travel again, but until then, let's have a look at my last day in Sunshine Coast.
DAY 4
Instead of going back to Alexandra Headlands where we had been two days prior, we stayed at Cotton Tree Beach. This beach was only a five-minute walk from our apartment, but a lot more crowded than Alexandra Headland Beach. It was next to a holiday park so pretty much everyone that stayed in that park hanged on that beach, haha. Oh well, a beach is always a beach.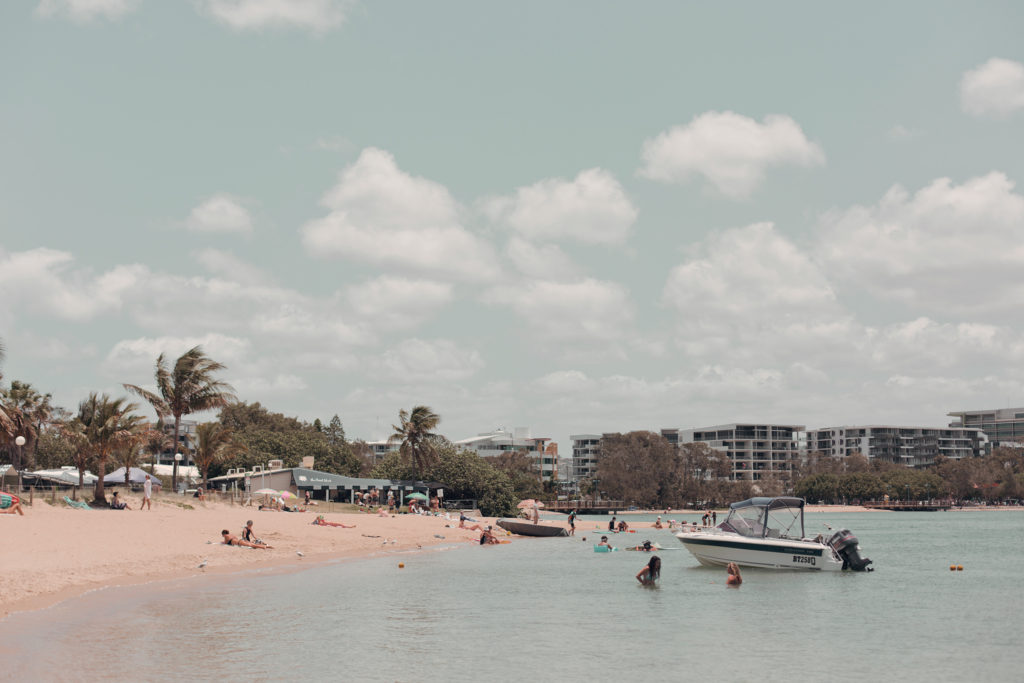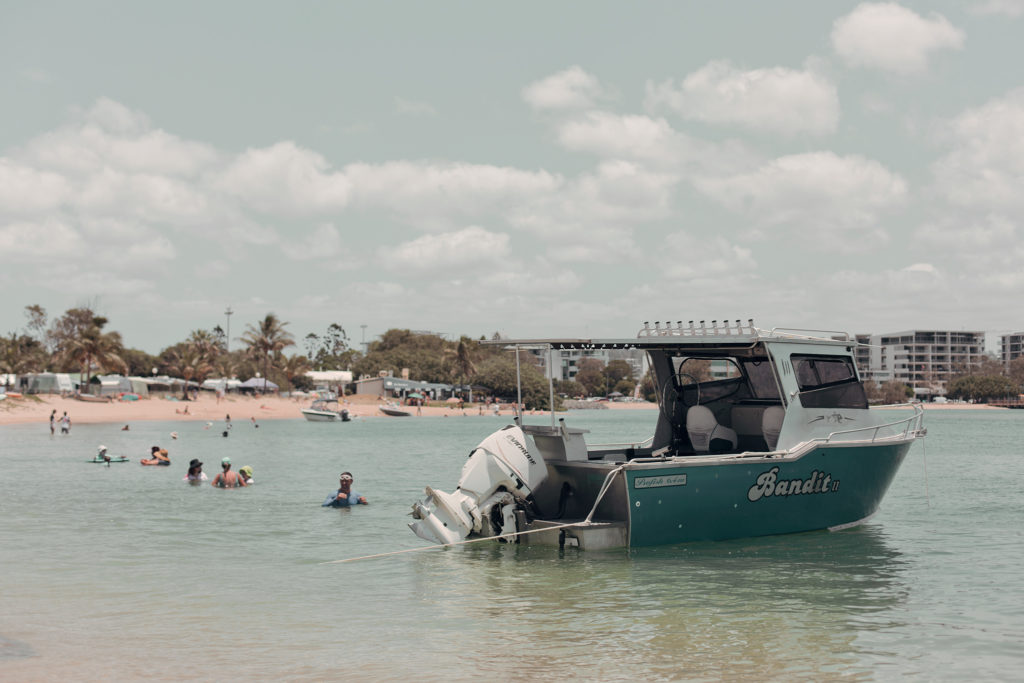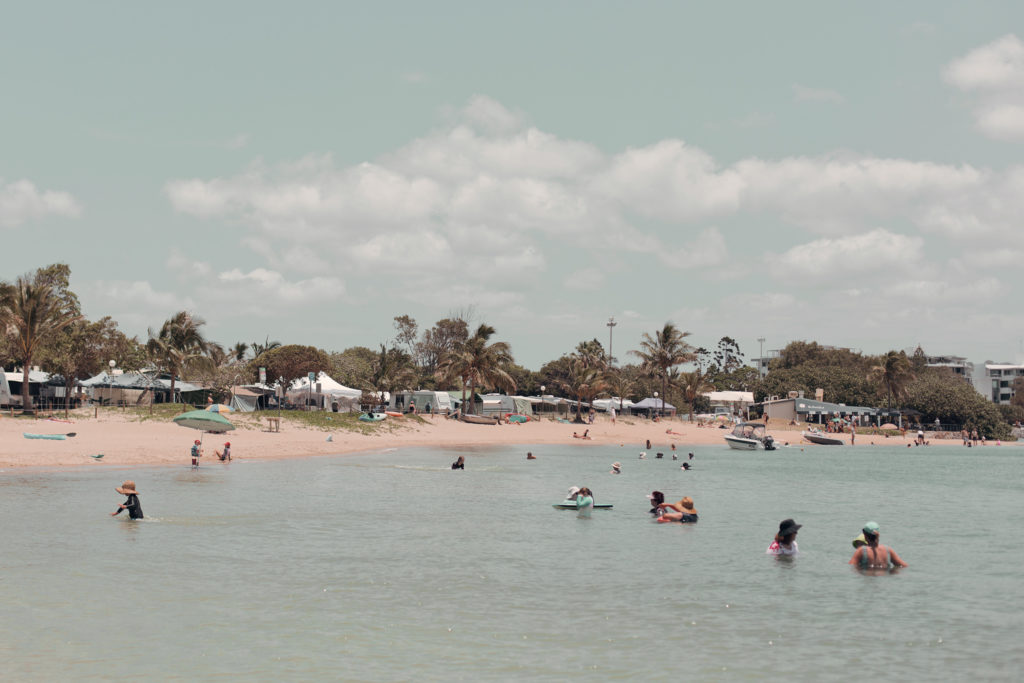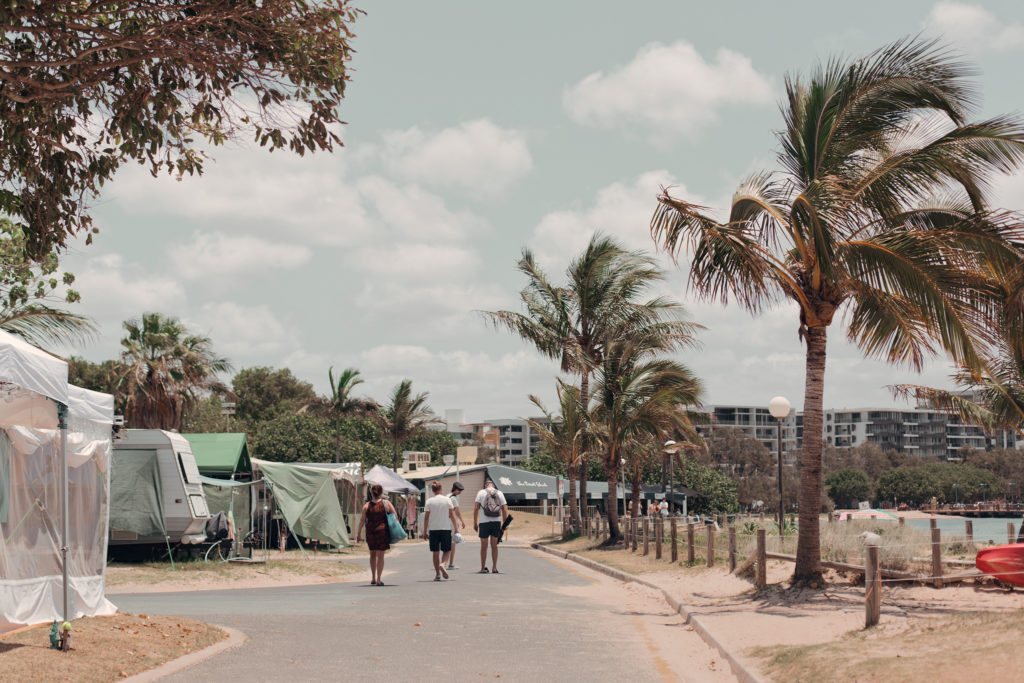 Our Australian Home
In time for lunch, we went back to the apartment. We were going to visit the area where my boyfriend and I lived in 2016 in the afternoon so I put my camera's battery in the charger while we ate. Do you know what I managed to do after that? Forget the battery on the charger. So yes, there I was with a backpack filled with camera equipment I could not use since I did not have any batteries, haha. Oh well, at least I had my phone so I could document our afternoon.
We took the bus to Stringybark Road and show my family around where we had lived. So weird to see "our" house, "our" pool and "our" outdoor gym again. Those places have been a part of our regular life, but this time we went there as tourists? So weird, haha.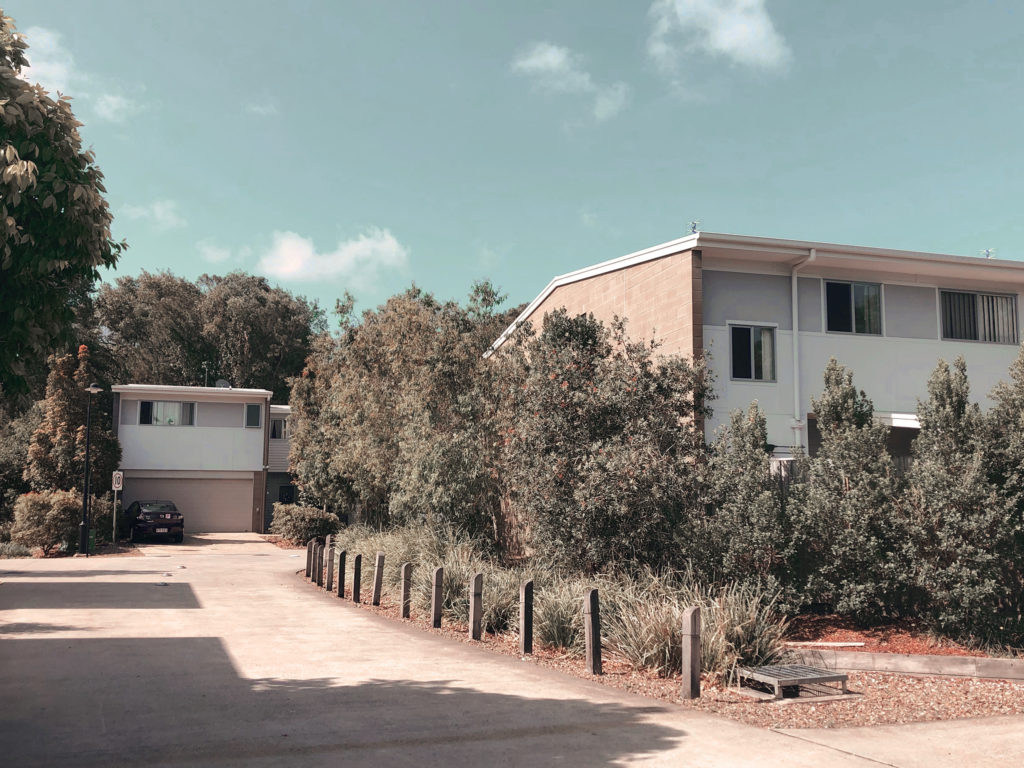 University of the Sunshine Coast
Then we walked down the road we had walked so many times to get to the University of the Sunshine Coast. This is where I had lectures with kangaroos jumping outside the window, played quidditch every Monday and Wednesday night and just hanged in the library since the Internet speed was a lot faster there than it was back in our house, haha.
Since we were here in December, Uni was closed due to the summer holidays. It was still fun seeing everything again (especially the quidditch pitch ❤️) even though we could not get inside.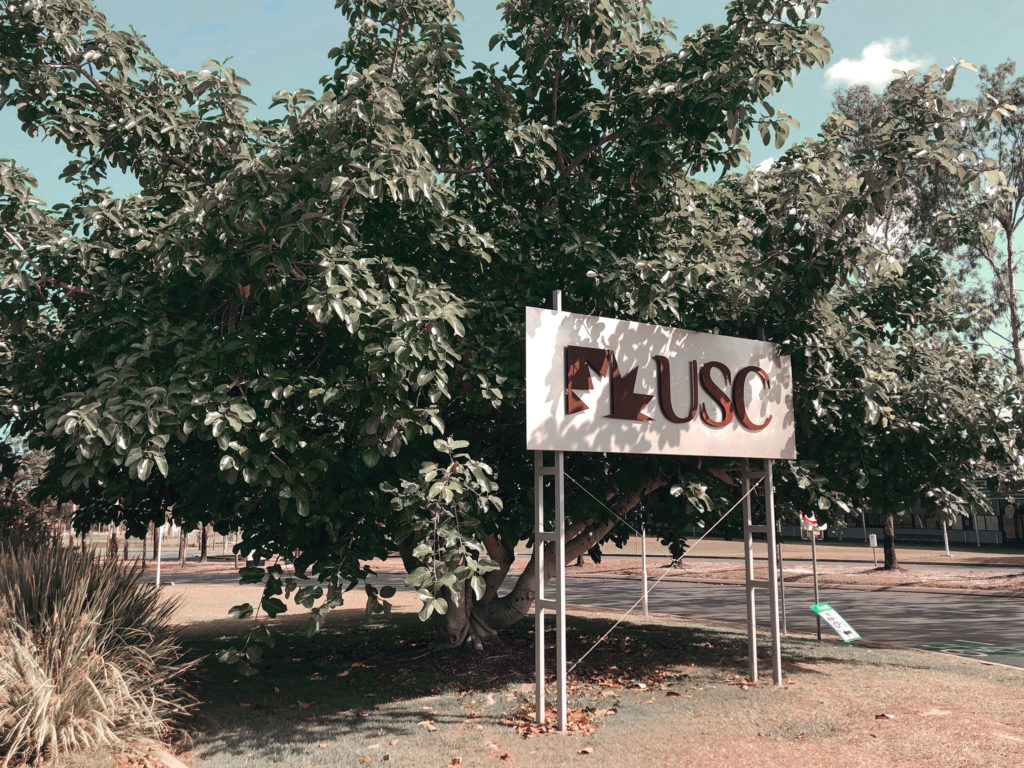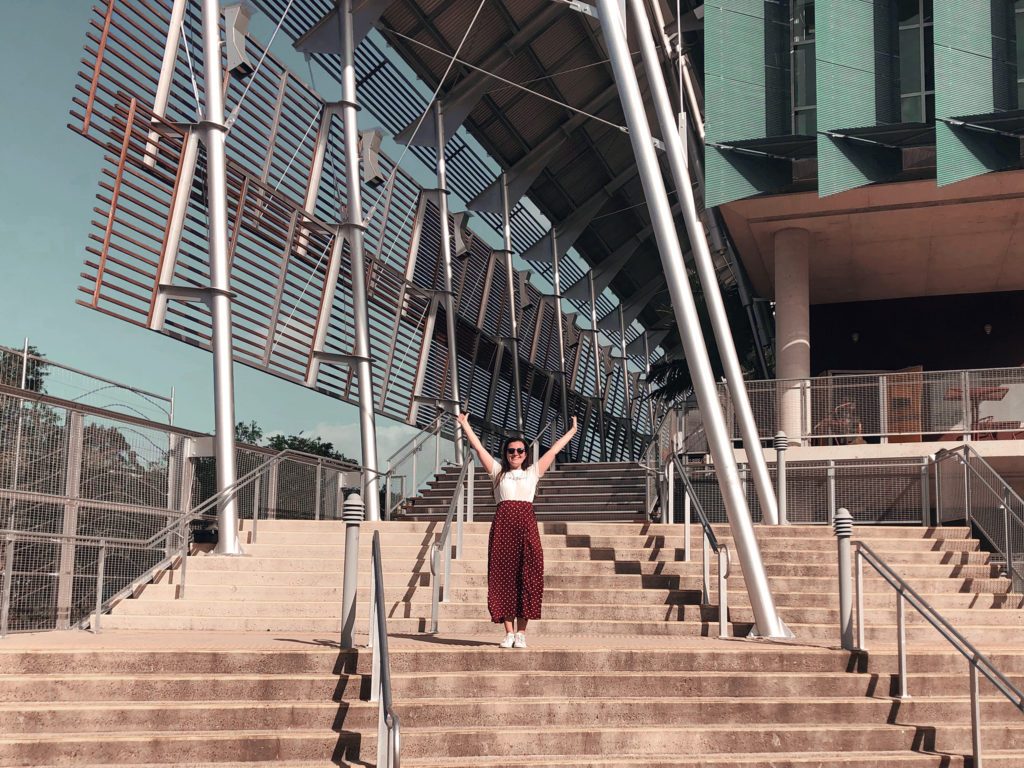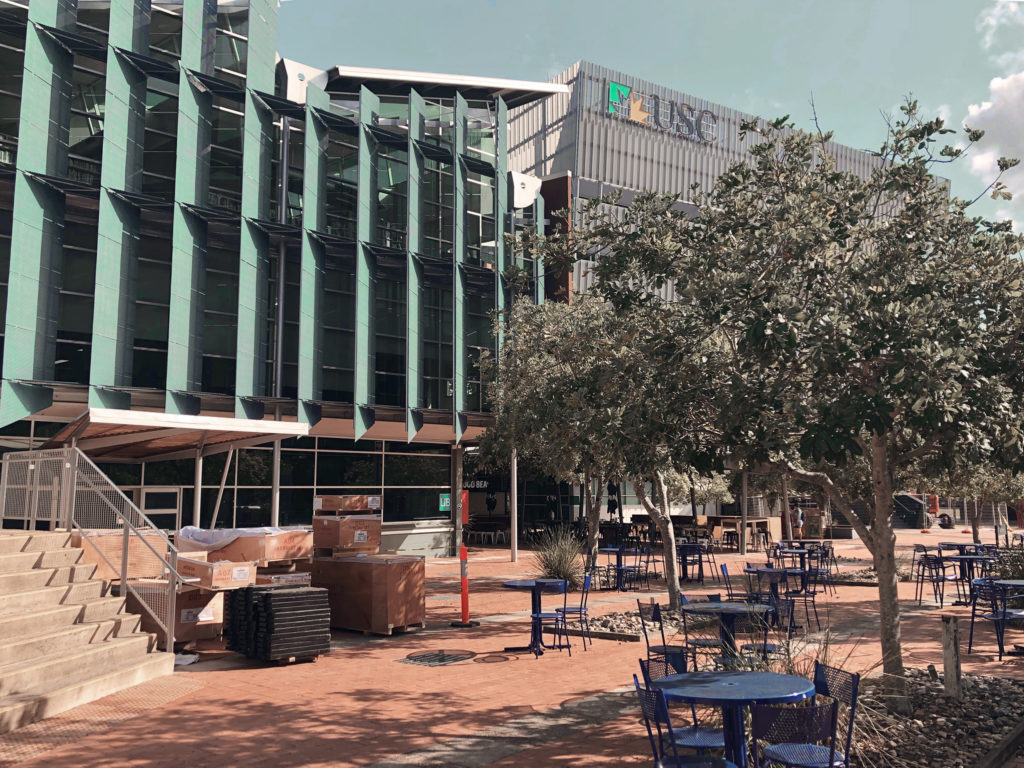 Sunshine Plaza
Then we took the bus to Sunshine Plaza and had burgers at Grill'd, which according to me is Australia's best burger franchise. Their vegan burgers are just amazing!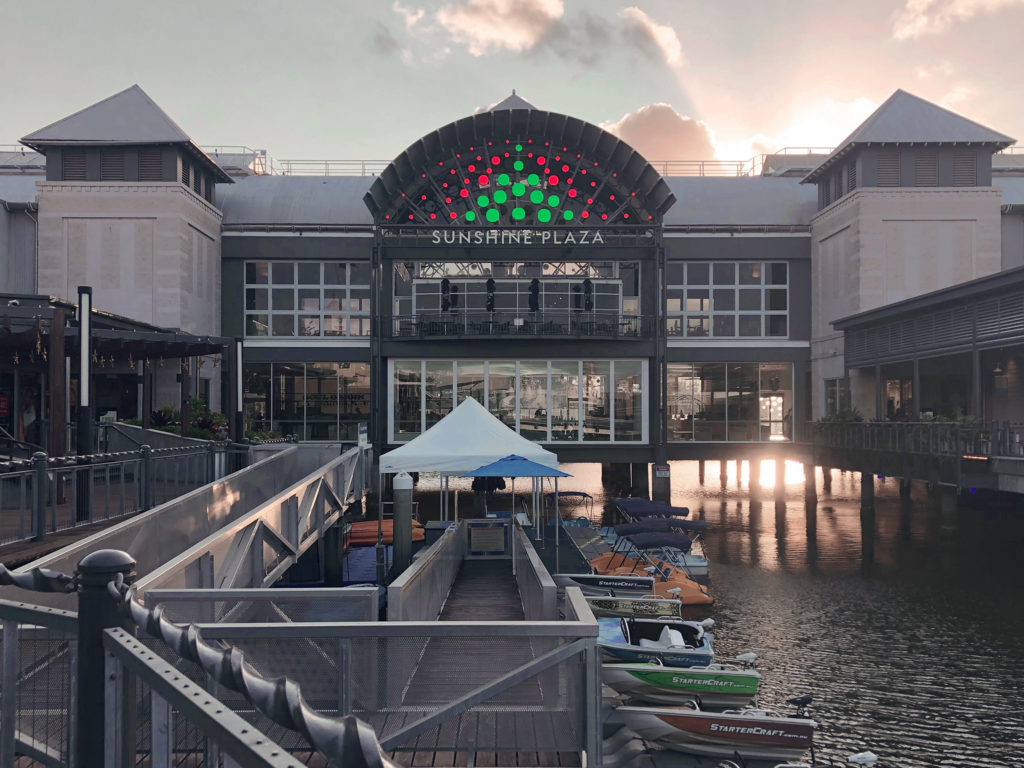 DAY 5
Our last full day of this trip and we got to spend it the best way possible, with our Australian friends Sarah and Kiani! Sarah was our closest friend while we lived in Australia and it was just so great to hang out with her again and meet her boyfriend. We spent our last day in Australia "the last time" with her in Noosa and the plan was to do the same thing again.
Unfortunately, the road to Noosa was closed down due to a wildfire between Sunshine Coast and Noosa. Since we already were halfway to Noosa when we saw the smoke from the fire, we decided to stay at Coolum Beach instead. We spent a couple of hours by the beach and had lunch at the Surf Club.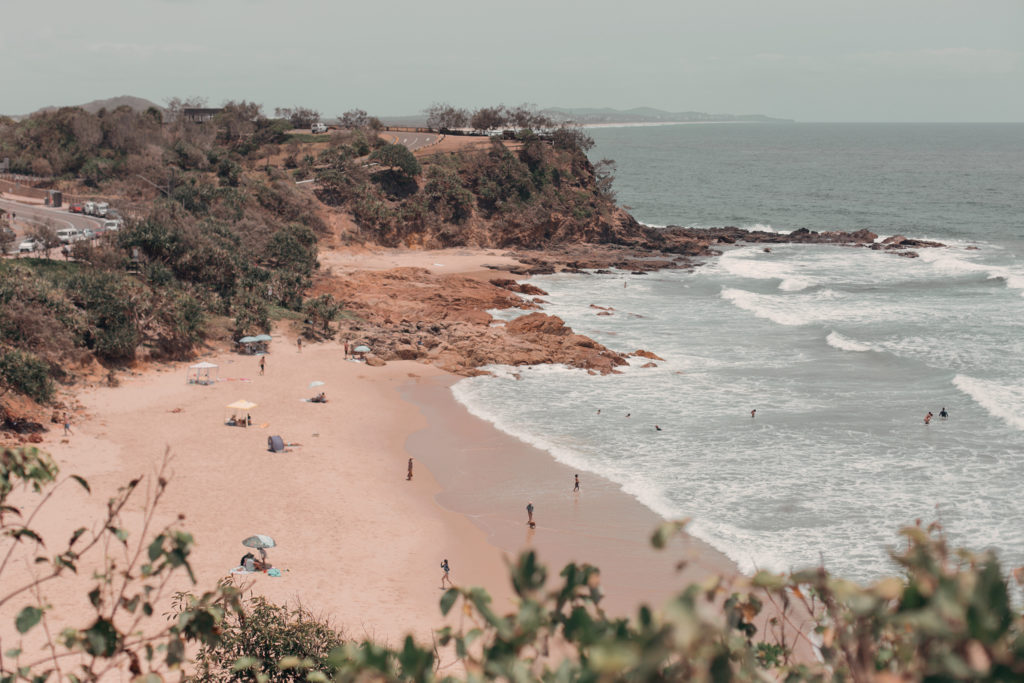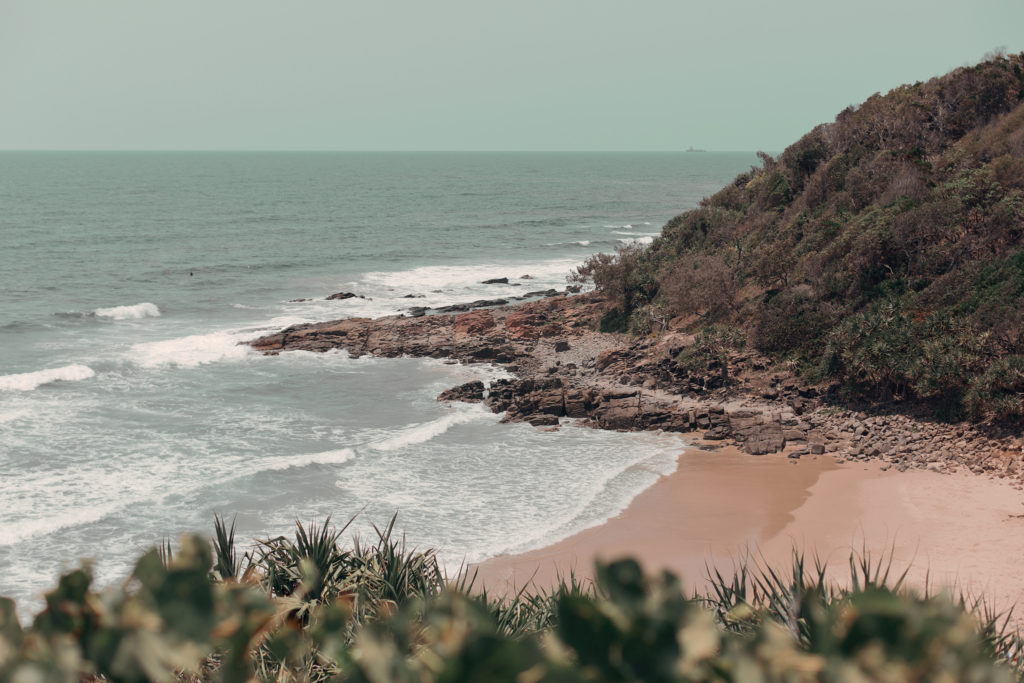 Ocean Street
We drove back to Sunshine Coast in the afternoon and had some drinks at Ocean Street. Do you want to know how long we sat there? FOR SIX HOURS. Haha, that's crazy but we had a lot of catching up to do! I think we even convinced them to move to Europe so we can hang out more often, haha.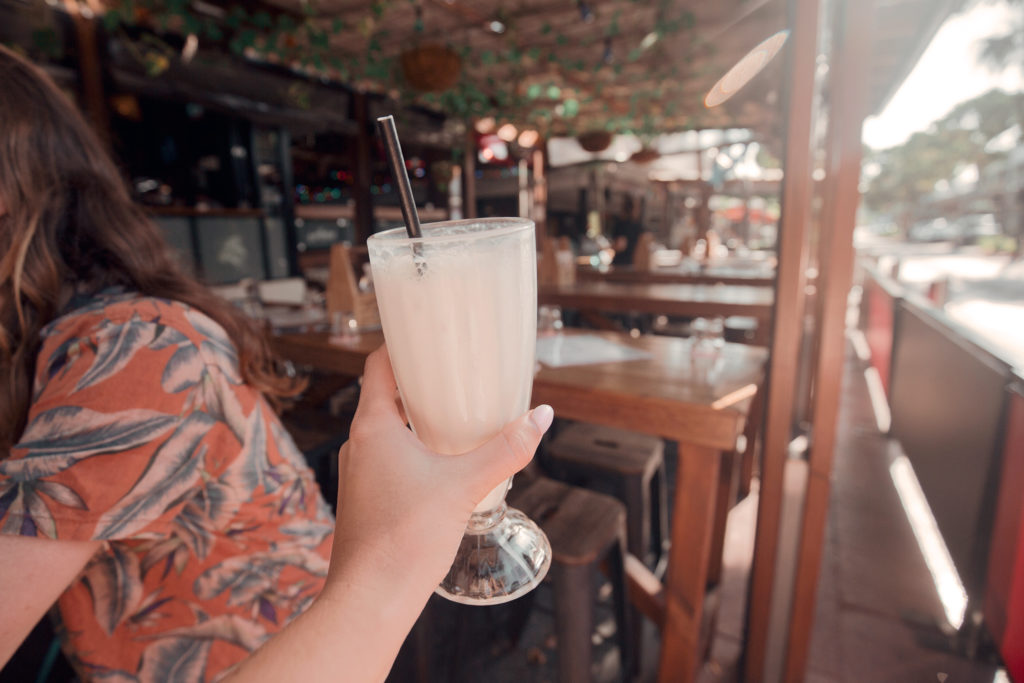 DAY 6
Our airport transfer was picking us up in the morning, but I wanted to enjoy every last second of the Sunshine Coast. Therefore, my boyfriend and I got up at five in the morning and walked down to Maroochydore Beach to watch the sunrise. It was just incredible to sit there in the soft morning light and watch some surfers in the ocean while the sky turned pink. Such a perfect way to end this trip!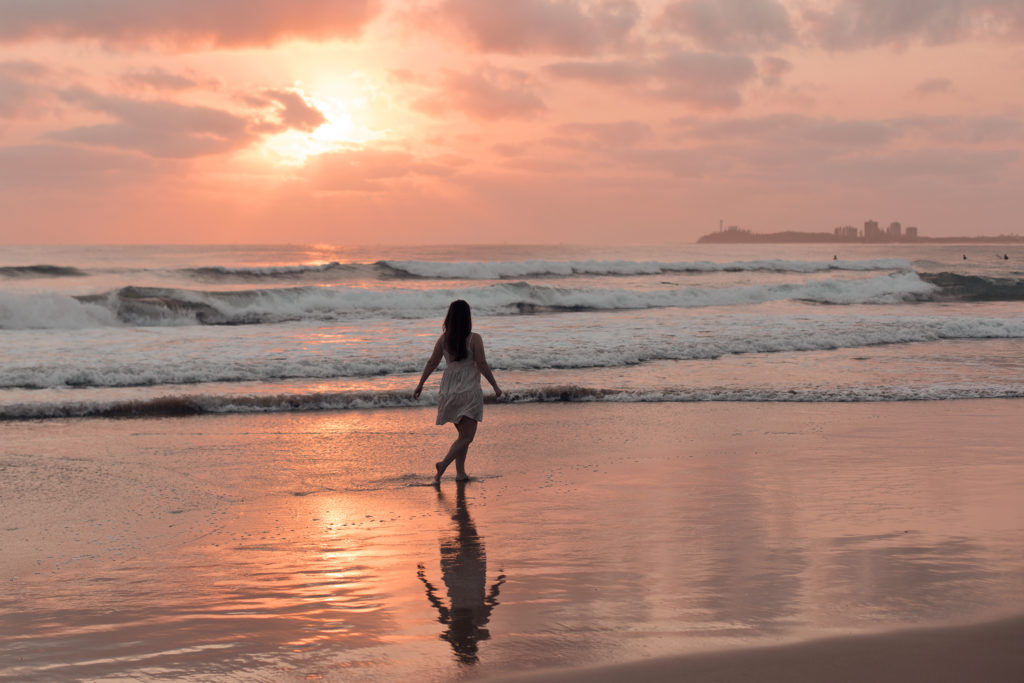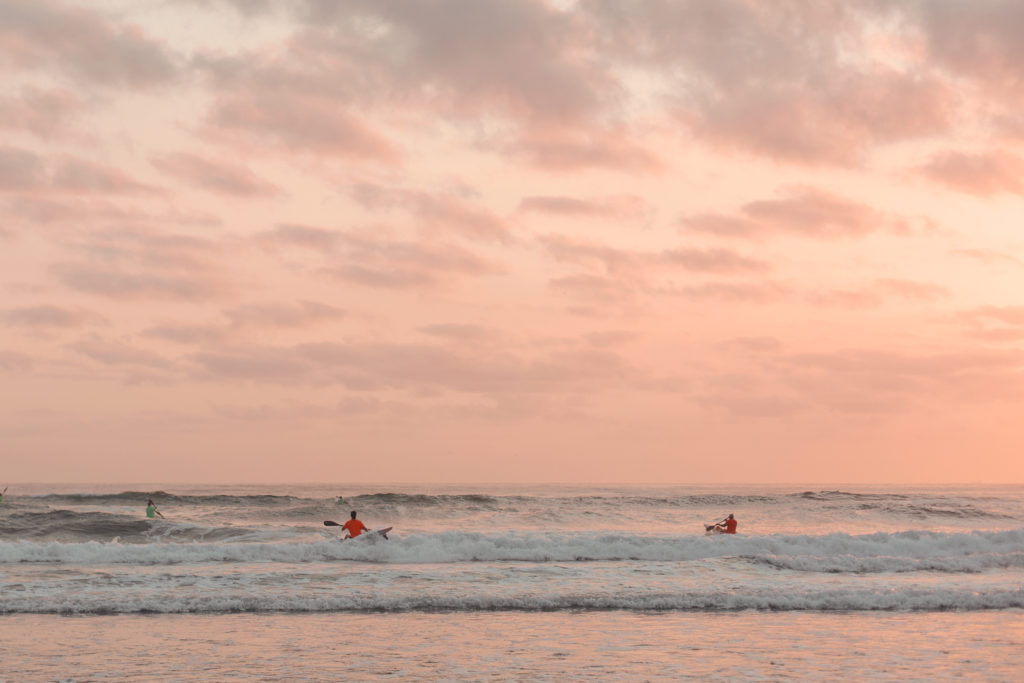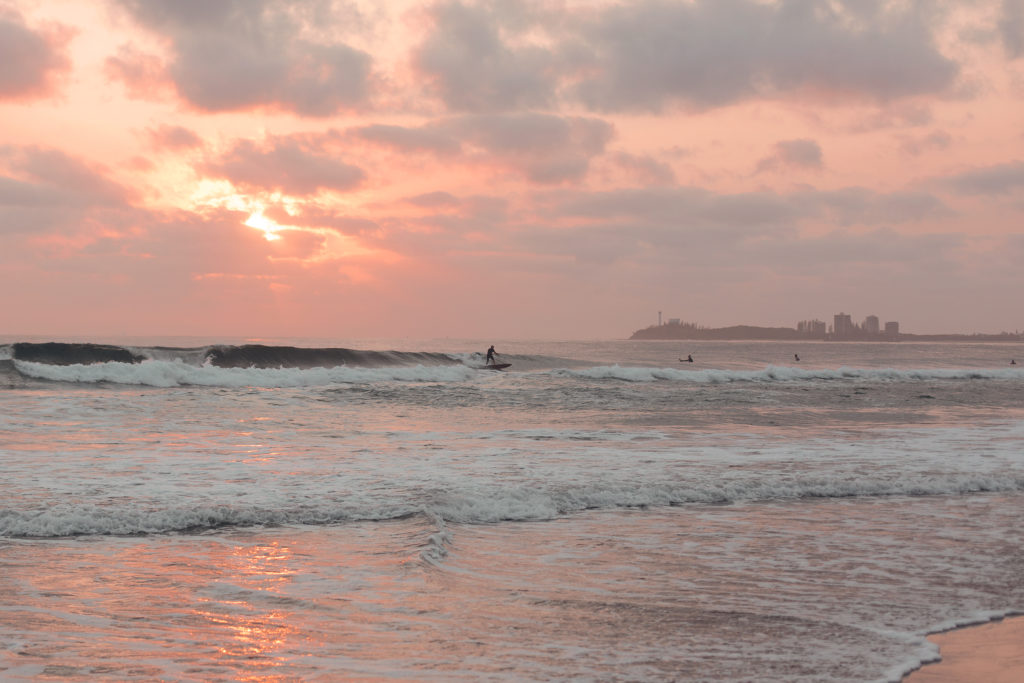 Read more from this trip
Sydney – At Sea – Nouméa – Mystery Island – Port Vila – Lifou – At Sea Part 2 – Sydney – Queenstown – Milford Sound – Sunshine Coast