After our 9 day long cruise, we arrived back to Sydney, Australia on December 8th.
We arrived in the morning and my boyfriend, my dad and I got up at 5 am to watch the arrival from up on deck. Arriving at Sydney by ship while the sun rises is not something you do every day, and it was such an amazing experience!
We ate breakfast at the ship before we left and rolled our suitcases across the harbor to get to our new accommodation. There was some miscommunication and it took a while before we got the keys to our apartment. We thought we had an Oslo-situation going on again (when we had managed to book an apartment that did not exist) so imagine our relief when we finally got the keys, haha!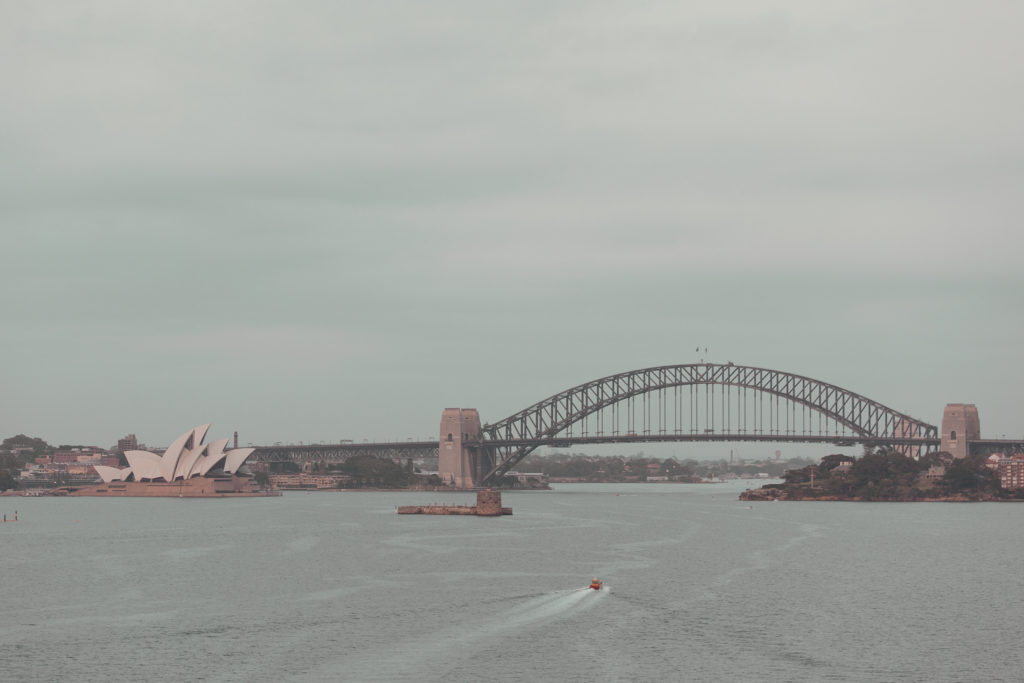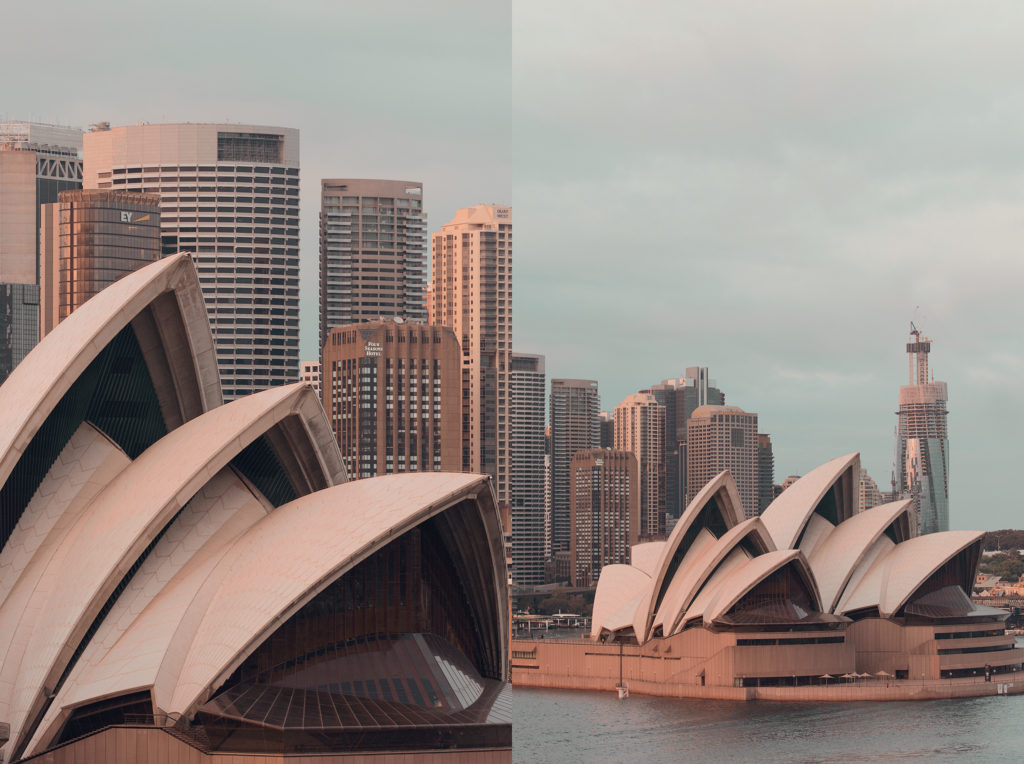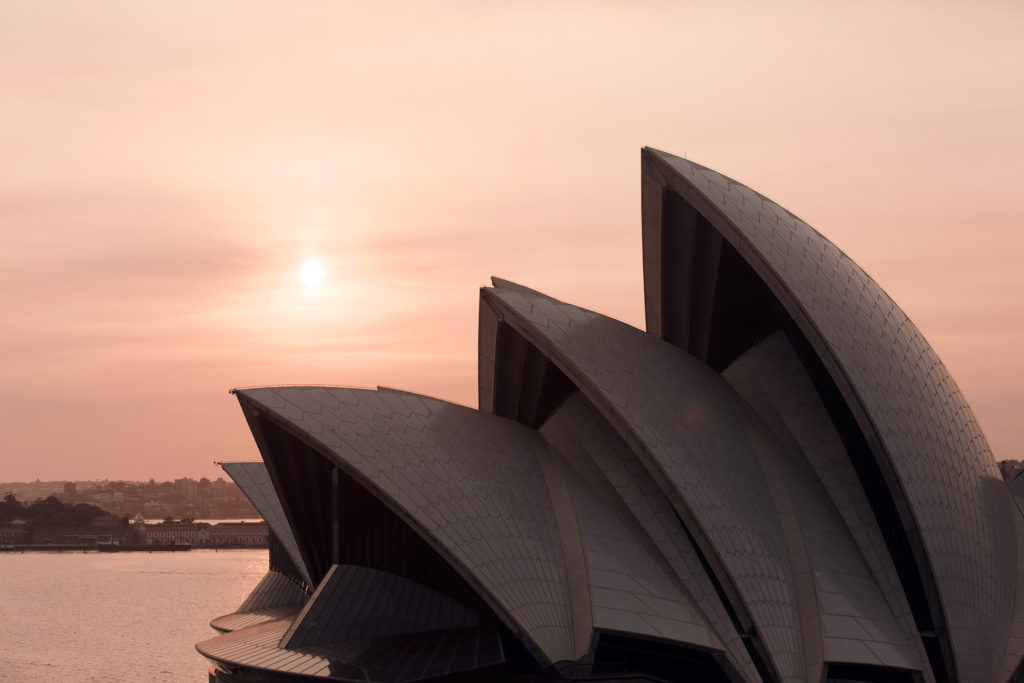 Royal Botanic Gardens
We left our bags at the apartment and headed out to explore. We had our eyes set on the Opera House and decided to approach it from the Royal Botanic Gardens where I found a super cute koala.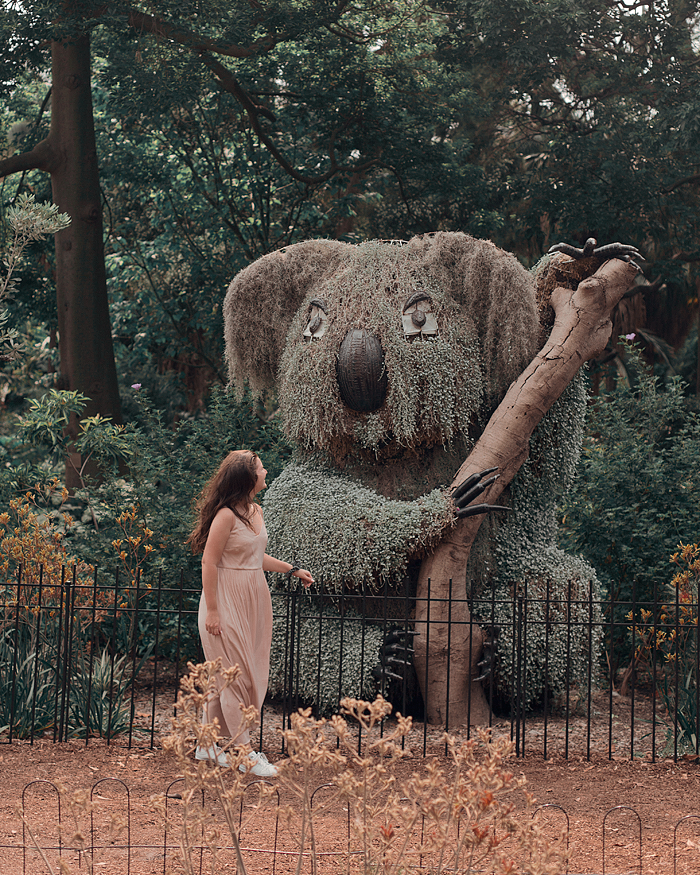 Mrs. Macquarie's Chair
I had seen many photos taken of the Opera House from Mrs. Macquarie's Chair and since it's located in the Botanic Gardens, we decided to go there. I didn't even take a photo of the chair itself since it was so many tourists there, but the view was just as great as I had thought!
This is what the chair looks like if you're interested.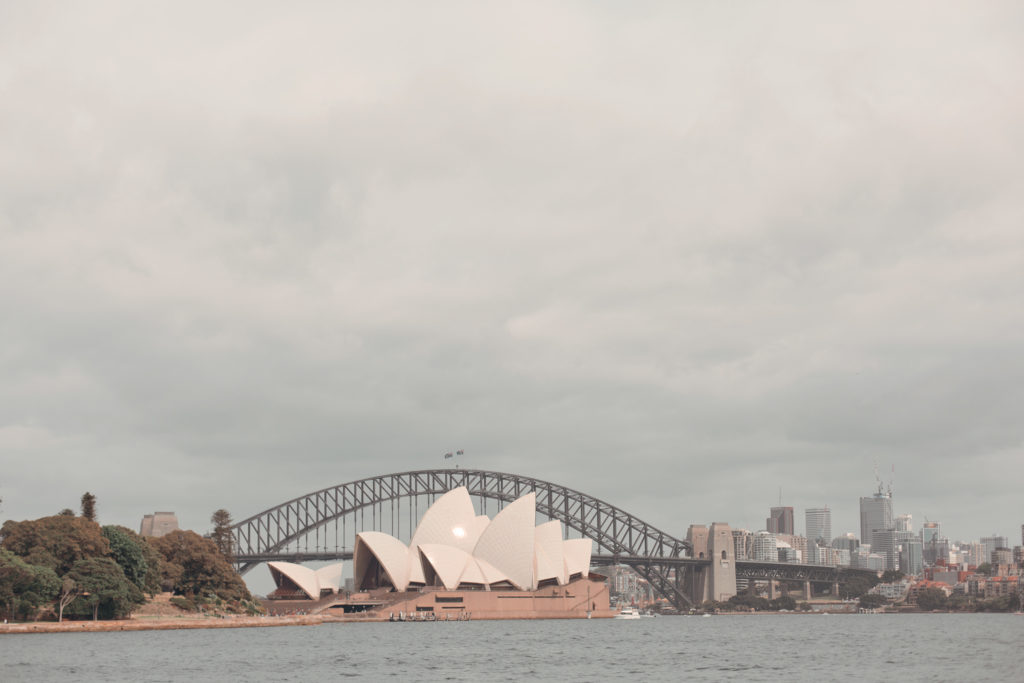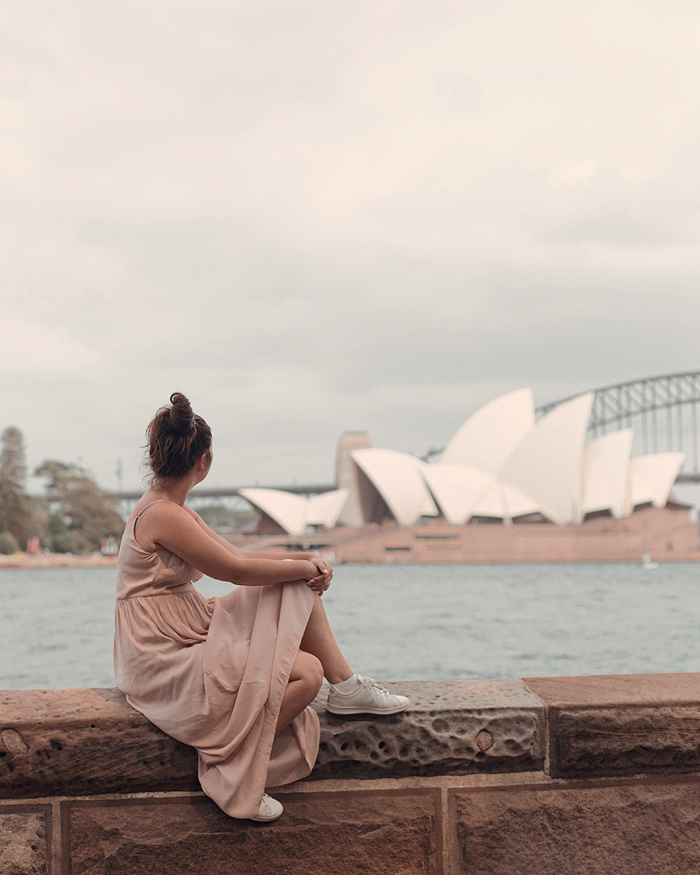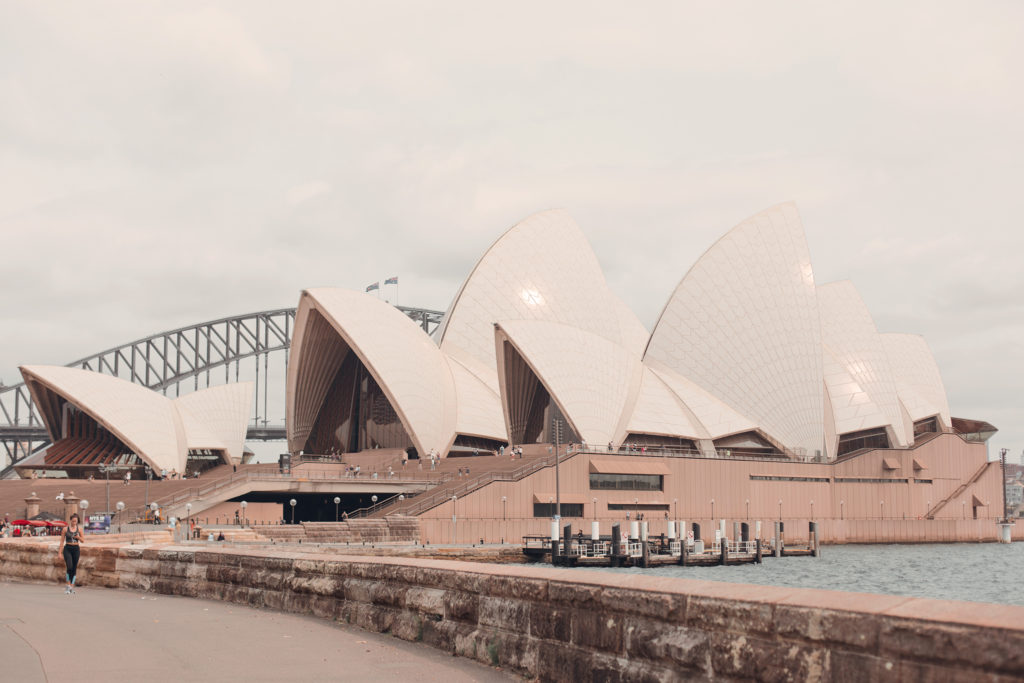 Sydney Opera House
Then we approached it, Australia's most famous building. SYDNEY OPERA HOUSE! What was the first thing I did? Run up to it and touch it, haha! It would have been cool to get inside, but I had figured out that there are only three ways to do that (1. Going on an opera 2. Going on a guided tour 3. Having dinner in the restaurant) but all of them are pricey so we decided to skip that.
From the Opera House, we also had a great view of the harbor where the cruise ship Radiance of the Seas was docked – the ship that had been our home for the last 9 days.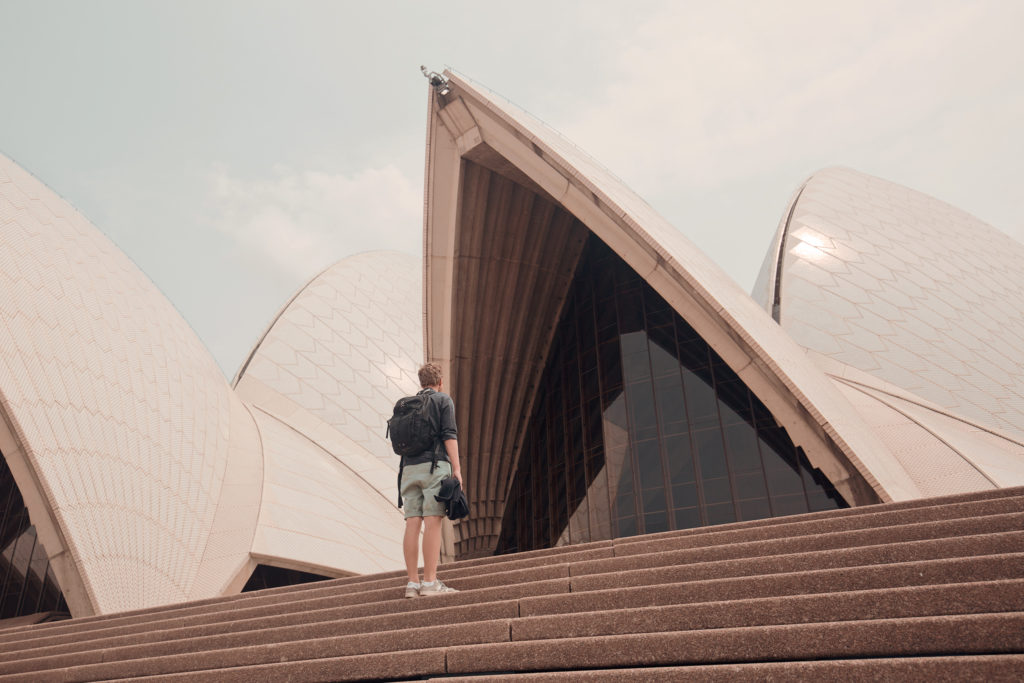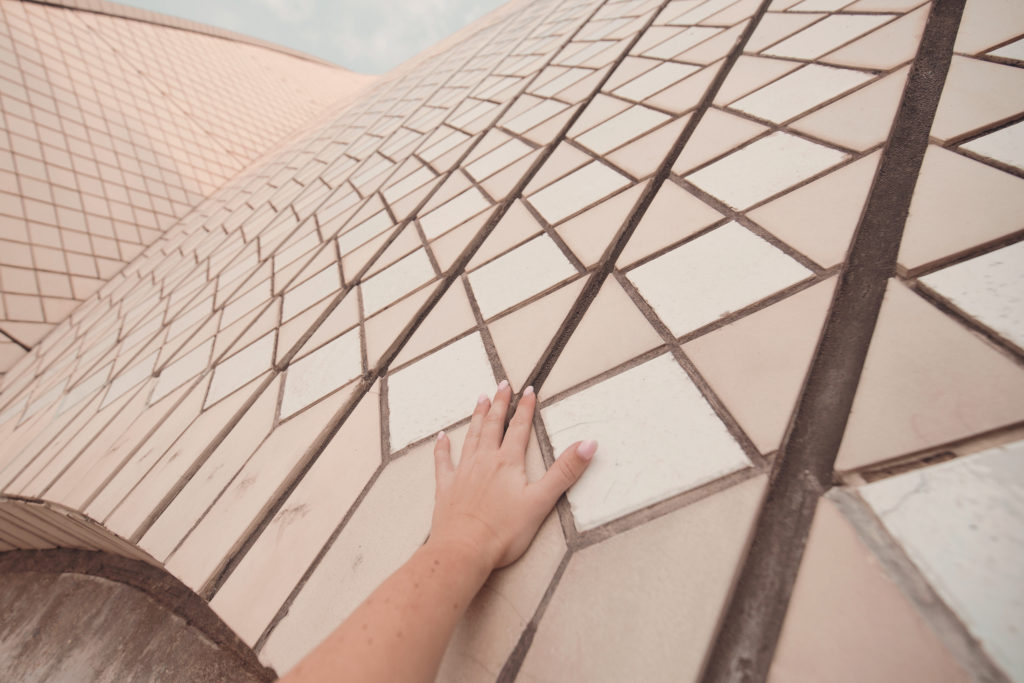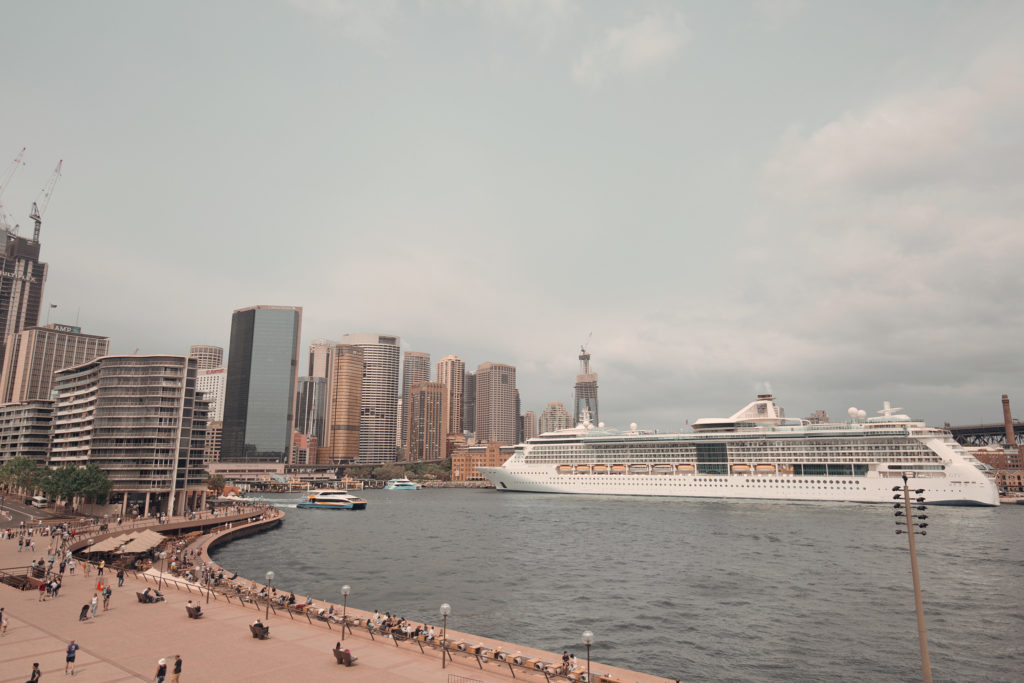 Town Hall
We had some lunch next to the Opera House and then headed inside the city. We had a look at some buildings, checked out some stores and went grocery shopping. The only photo I took was of the Town Hall which looks so out of place next to all the skyscrapers.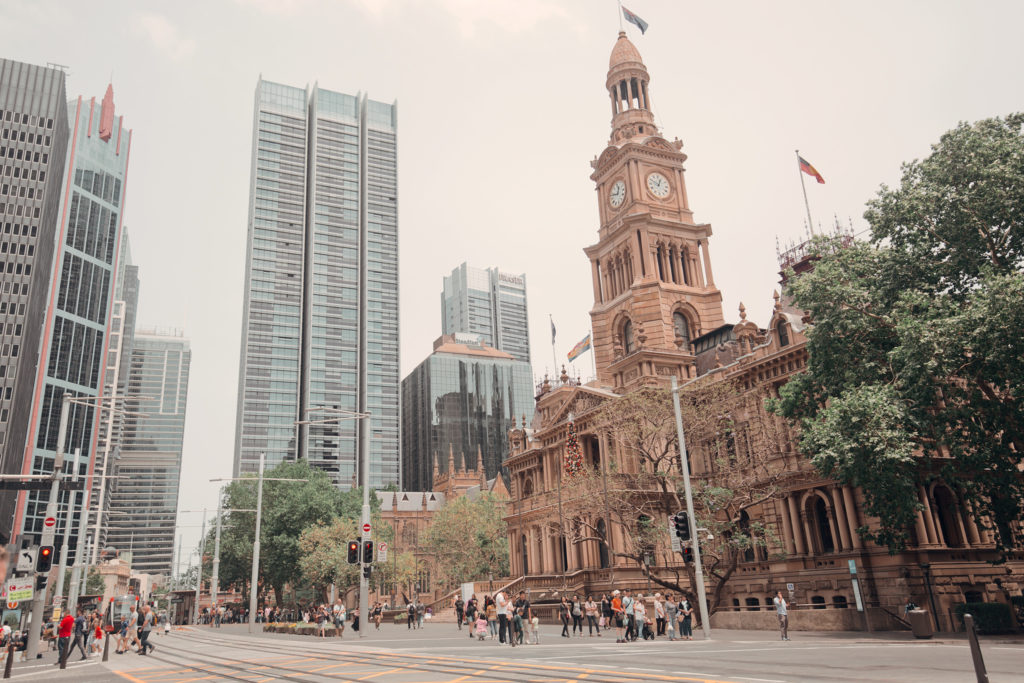 Darling Harbour
I have a time gap between my photos here. I think that's because we went back to the apartment and caught up with the rest of the world, haha. Our Internet access during the cruise had been next to none so we had to take advantage of the wi-fi and update everyone back home with photos from what we had been up to. Hehe.
We headed to Darling Harbour in the evening to have dinner which is an area filled with museums and restaurants. Somehow, we still managed to end up at a really bad Thai restaurant inside a small shopping mall. Sometimes, it's good to do some research before heading out when everyone is hungry and needs food NOW, haha!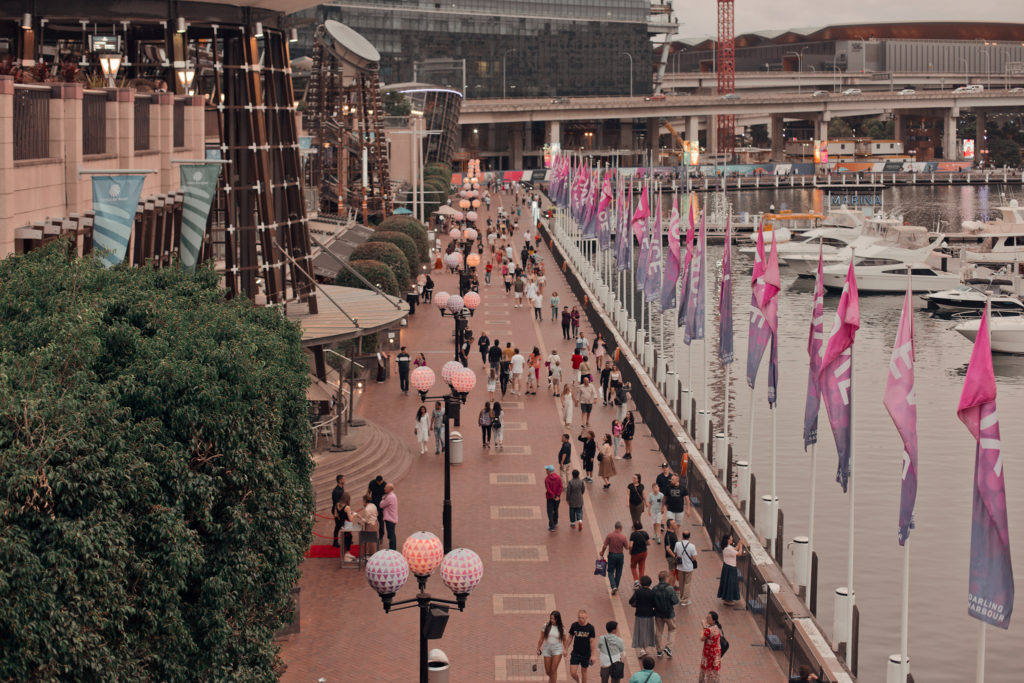 Read more from this trip
Sydney – At Sea – Nouméa – Mystery Island – Port Vila – Lifou – At Sea Part 2