Last weekend I went on a little road trip to both Tystberga and Trosa.
This trip was actually my mothers birthday present this year. She's known as "crazy cow lady" due to her love of cows and she's been talking for ages about visiting a "kosläpp" which is when the cows get to run out from the barn for the first time in the spring after being inside all winter. Said and done, my brother and I organized a trip to a farm in Tystberga so our mother could see the happy cows followed by a lunch in Trosa.
It was us three, my cousin, my boyfriend, and our puppy Stina who filled up the car on early Saturday morning. This was actually the first time I traveled with Stina, and the first time she traveled in a cage in the back of the car and she behaved so well! So good to know since we're going on many road trips with her this summer.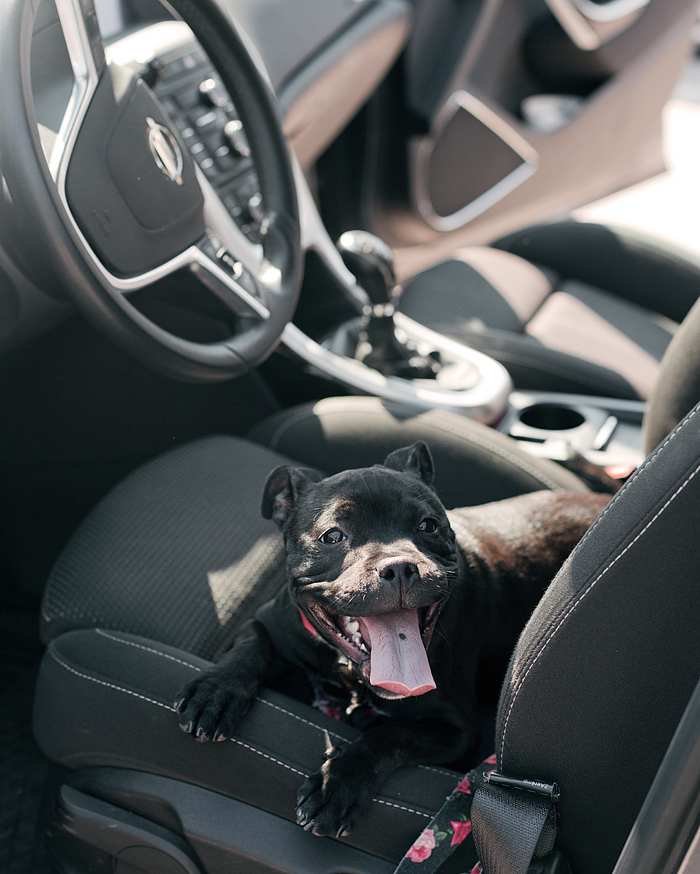 We got to the farm about an hour before the cows were released and decided to walk around and explore everything. "Kosläpp" is quite a big event in Sweden and this one in Tystberga was organized by Arla which is one of the leading milk producers in Sweden. They had many different activities but most of them were for kids, but that didn't stop me from riding around on a blown-up-cow in a pen with only four-year-olds around me, haha. The whole area around the farm was really beautiful and we had a really good time.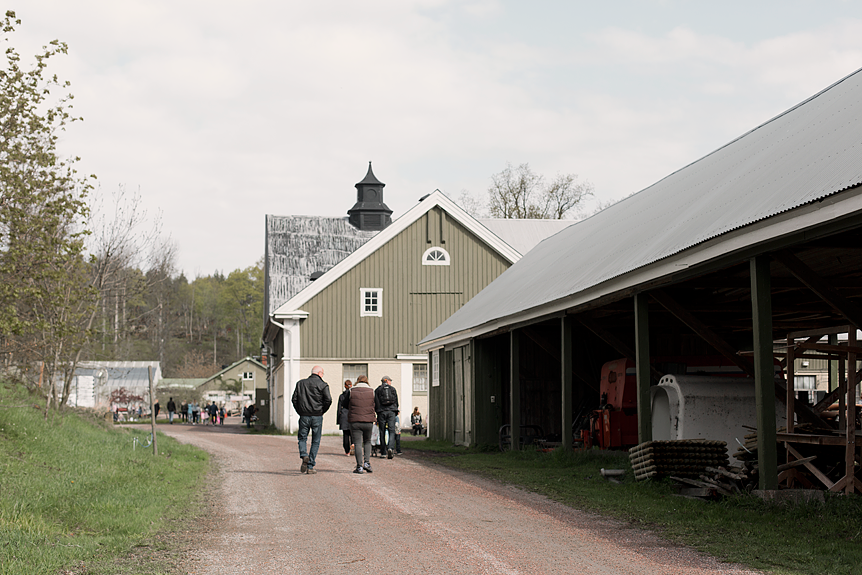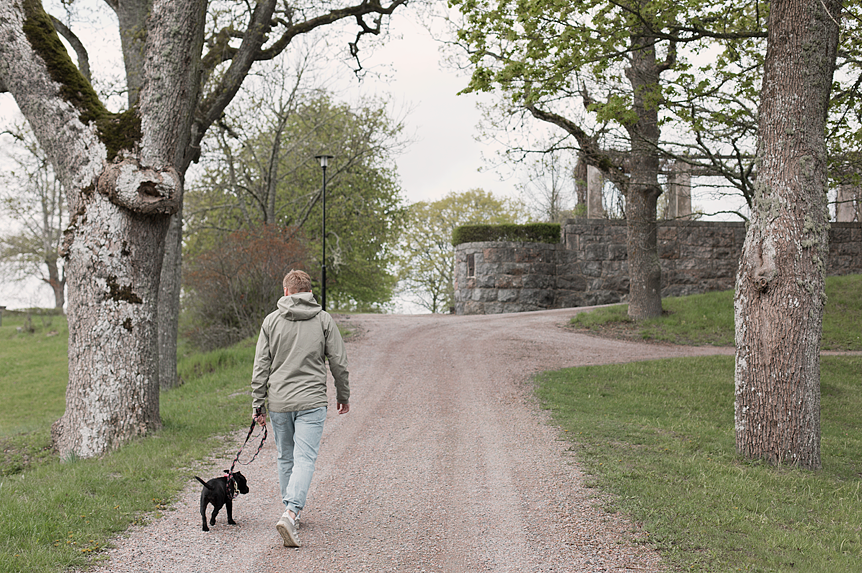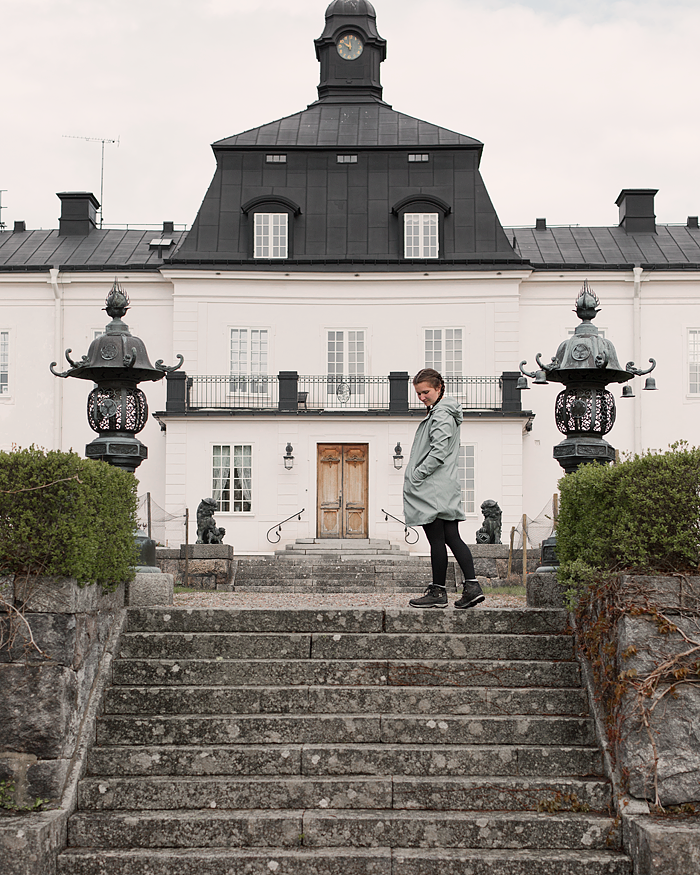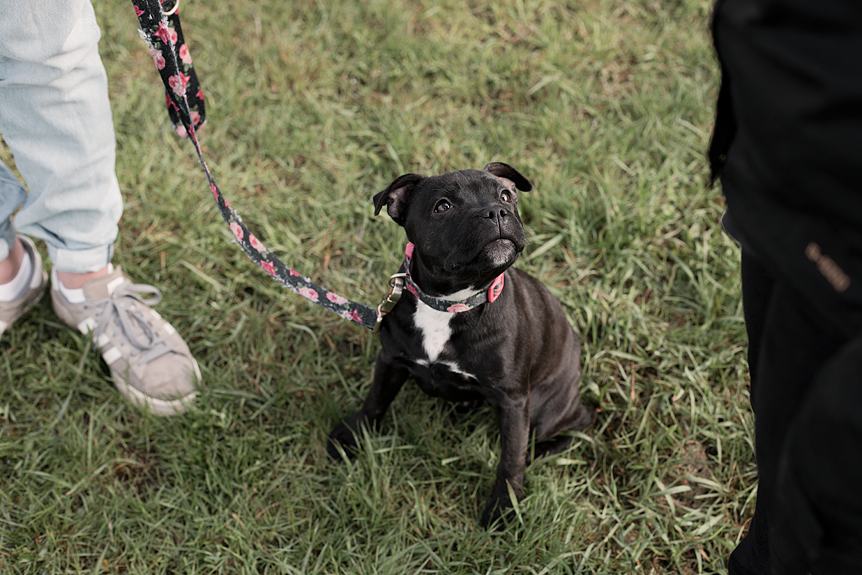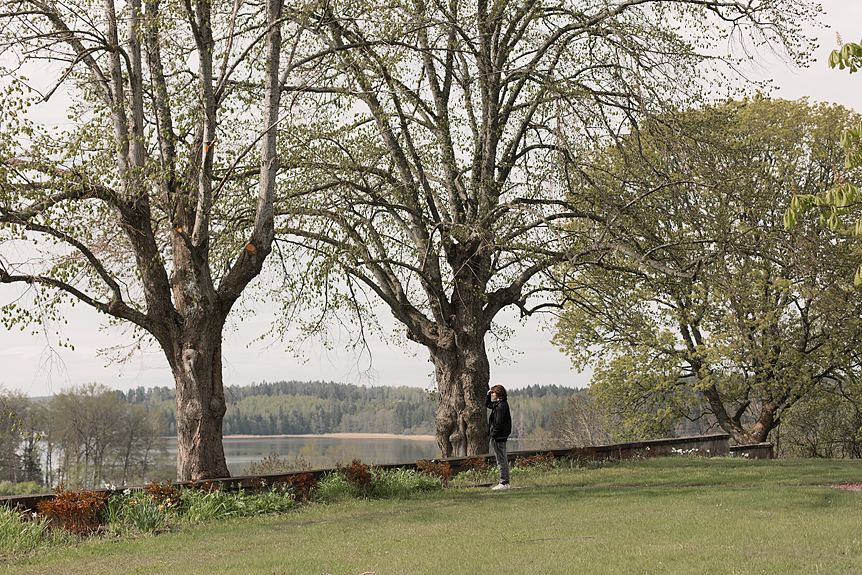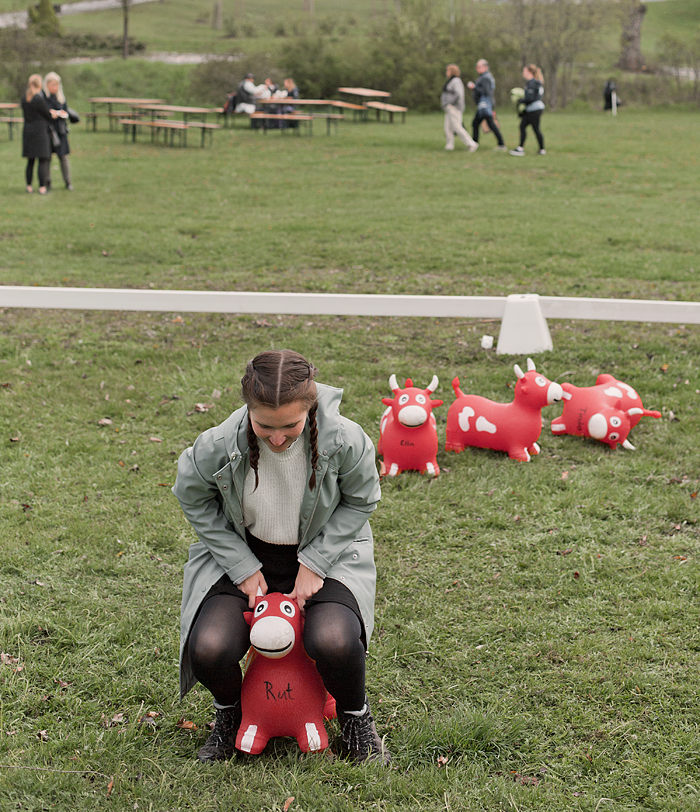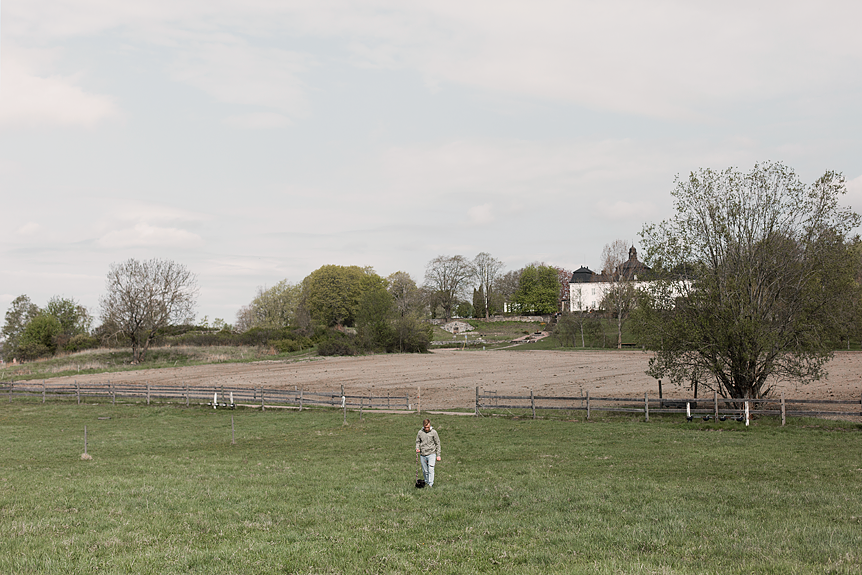 A couple of minutes before the cows were released, we went to the paddock which the cows were going to run to and sat down in the grass. I'm going to keep the whole debate about the milk industry away from this blog post and just focus on how happy the cows were when they ran down the slope from the barn, and how they started to jump when they reached the grass in the paddock. Such happiness! If the sight of an animal that weighs a ton jump around like a little puppy doesn't put a smile on your face, I don't know what would.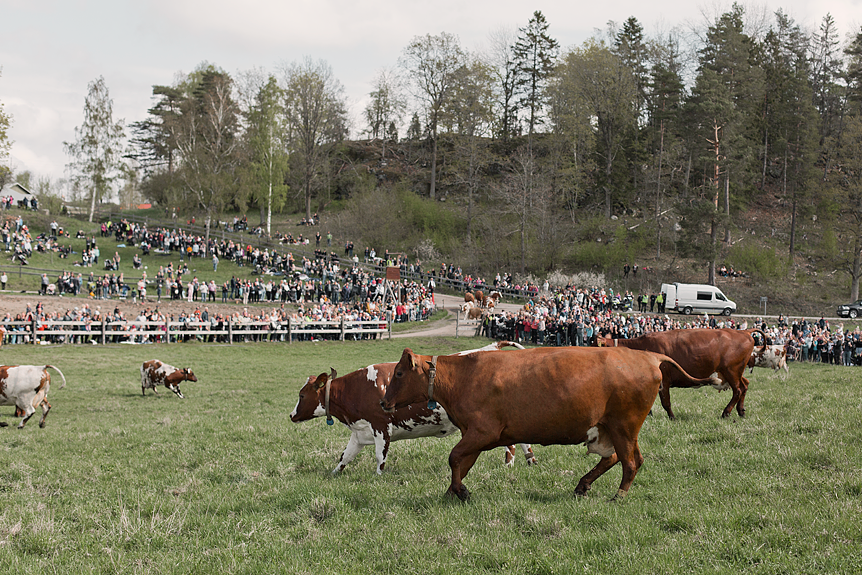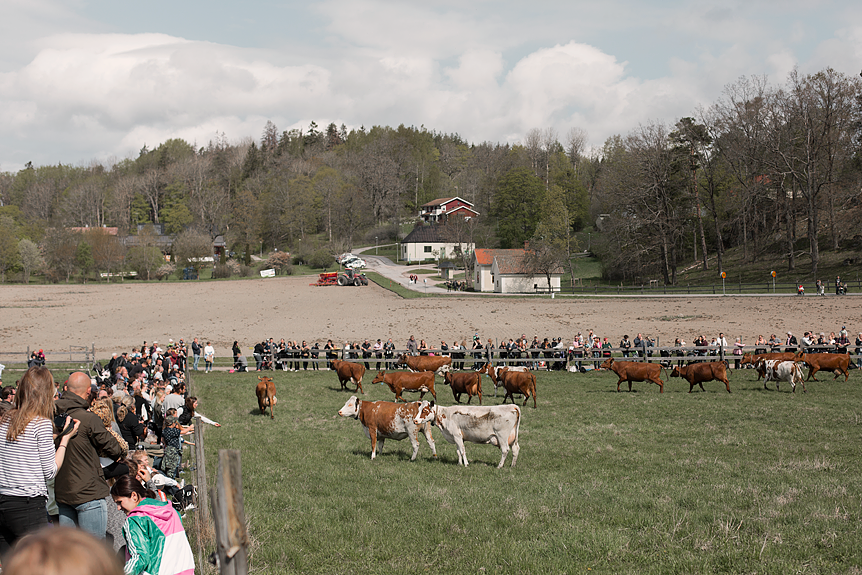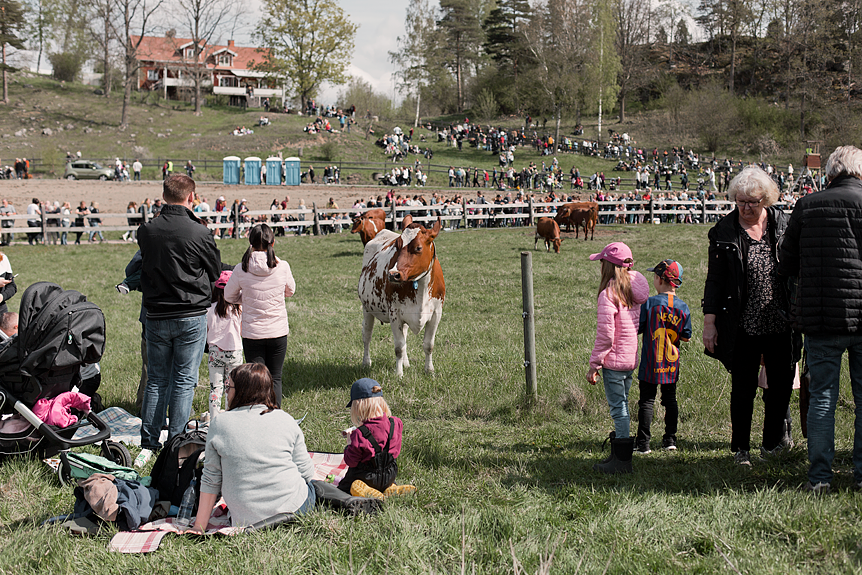 After we had watched the cows we drove to the town Trosa to have lunch. My boyfriend and I must honestly be the worst restaurant company imaginable since we needed to find a restaurant that both accepted dogs and served vegan food. Easier said than done, but we went to the first restaurant we could find that fitted our needs and ended up at a restaurant called Trosa Bistro & Bar.
I had a vegetarian lasagna which was sooo good, and Stina sat nicely at the floor and waited for us while we ate. So proud of our four-month-old girl!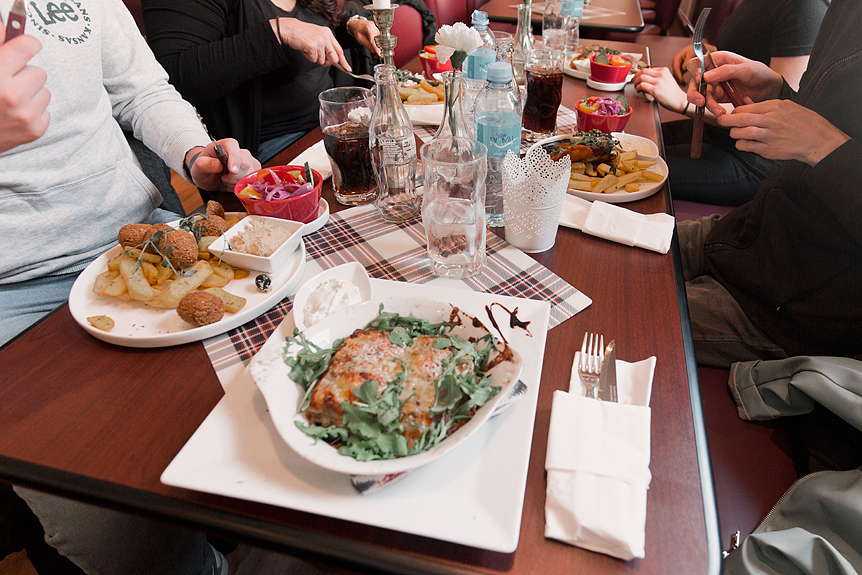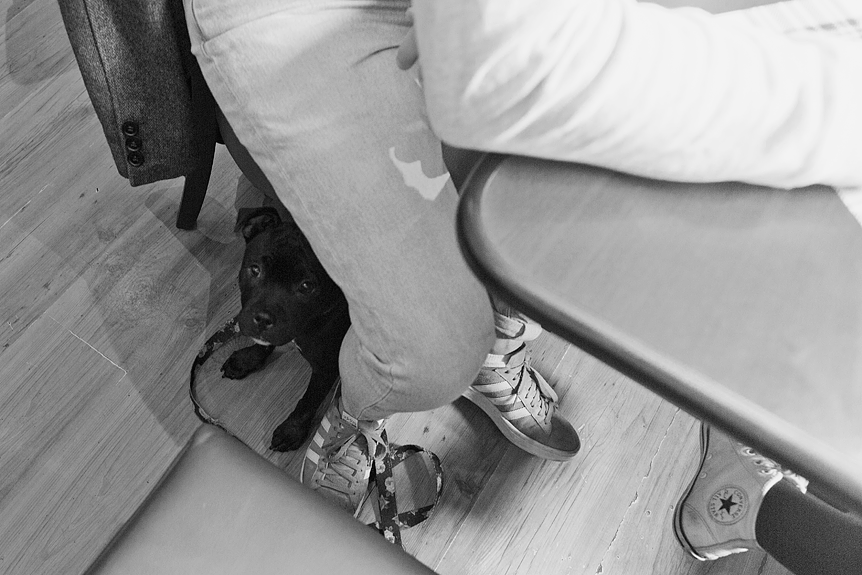 With some food in our stomachs, we started to walk around to explore the city of Trosa. I've actually been in Trosa a couple of times before, but only at a huge market which they have every summer so I have never seen the town without market stalls everywhere. Trosa is such a pretty city filled with beautiful tree houses.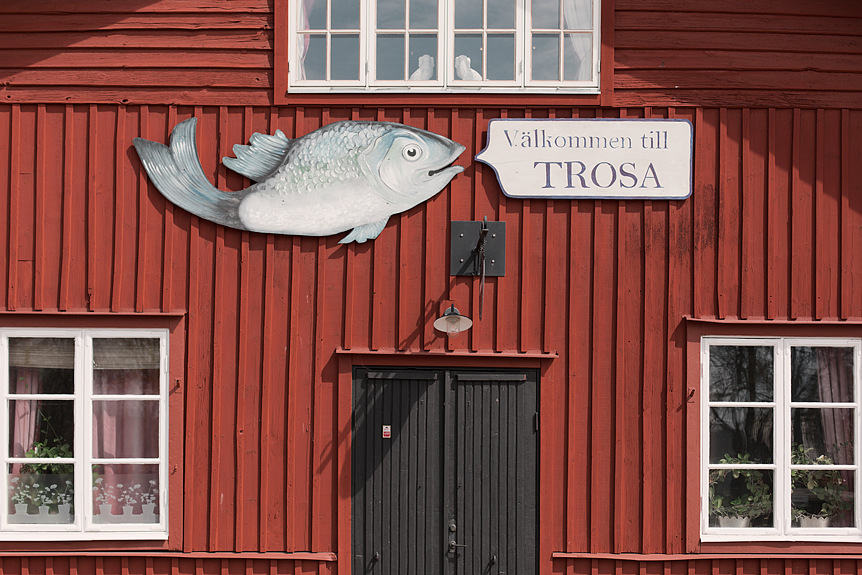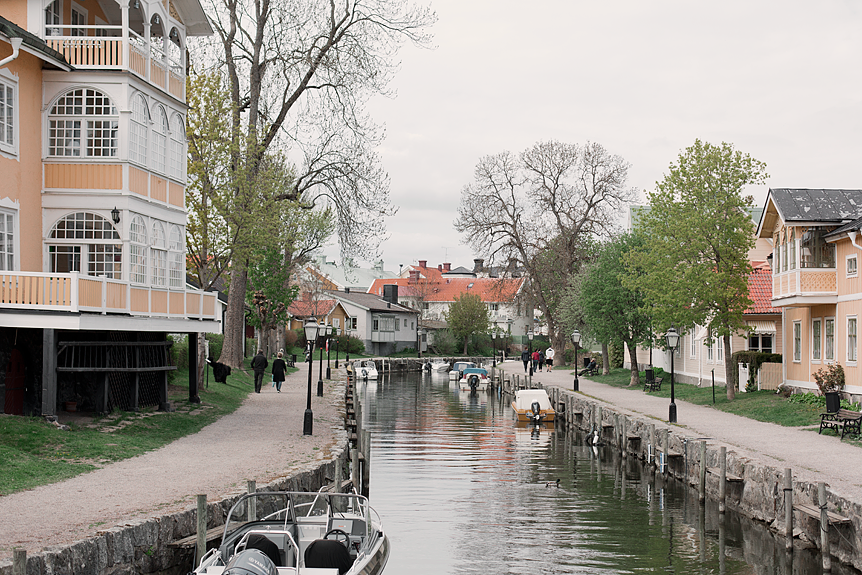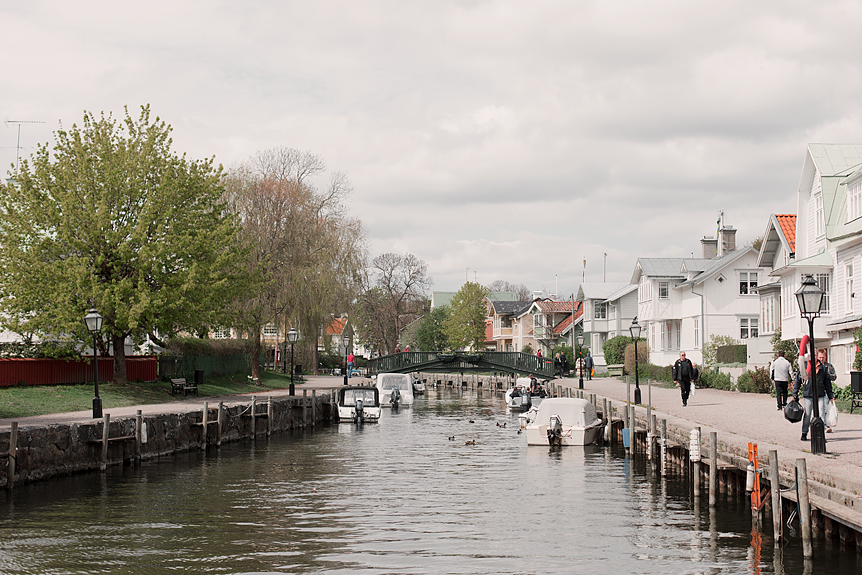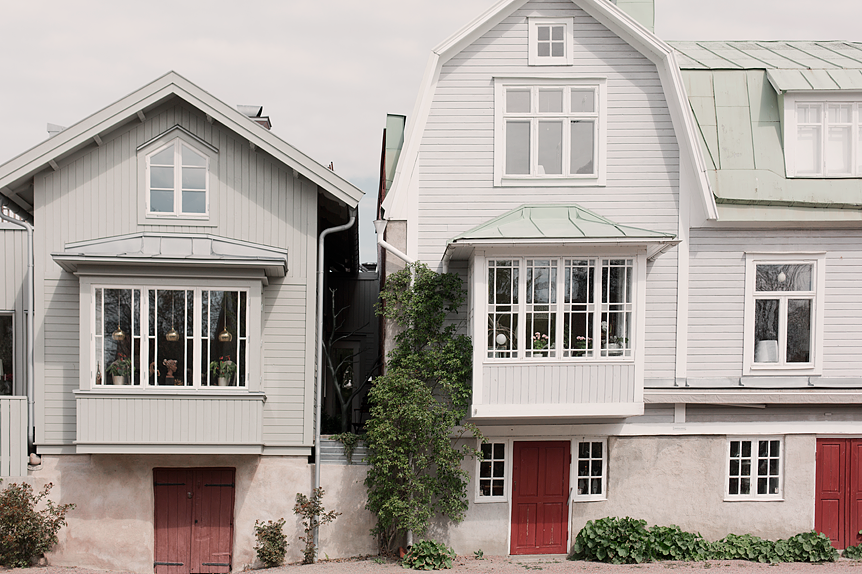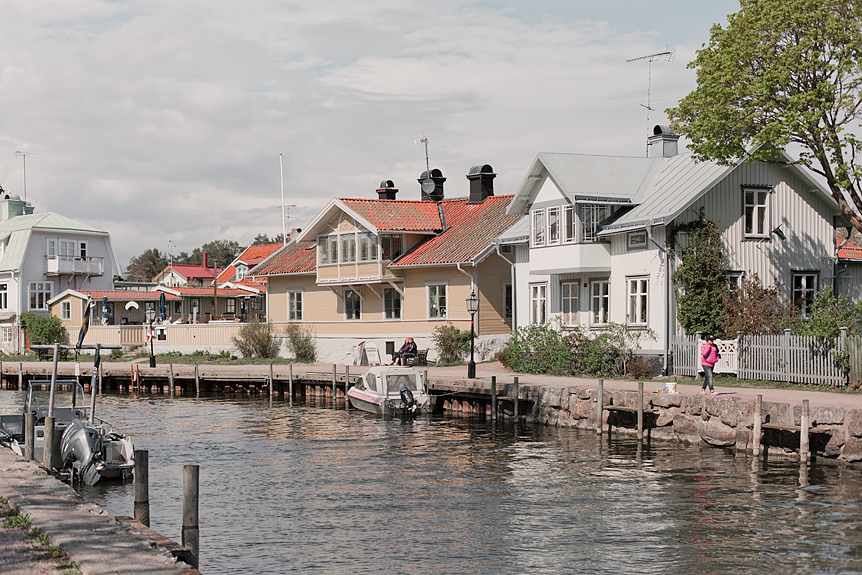 We had brought a picnic basket and decided to have a little picnic in the grass next to the river in Trosa. Such a good idea to just sit down for a while in the sun and eat some sweets.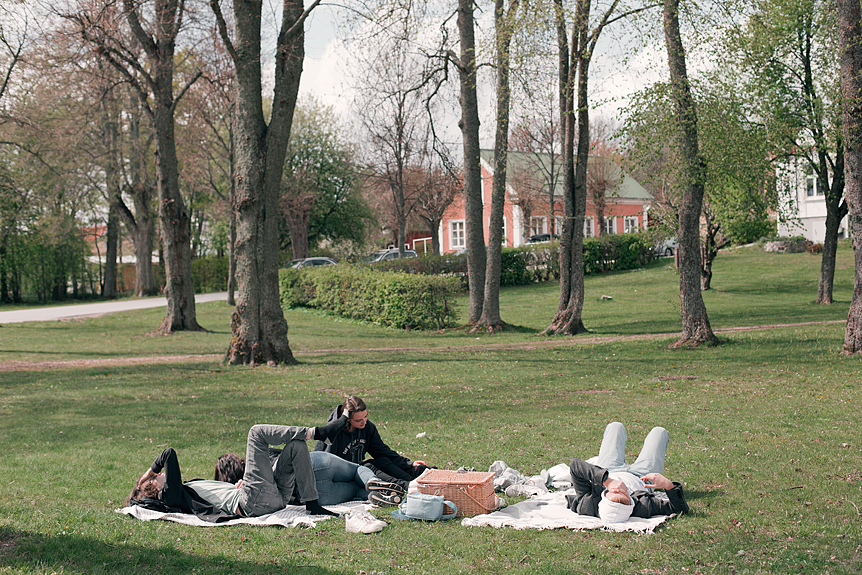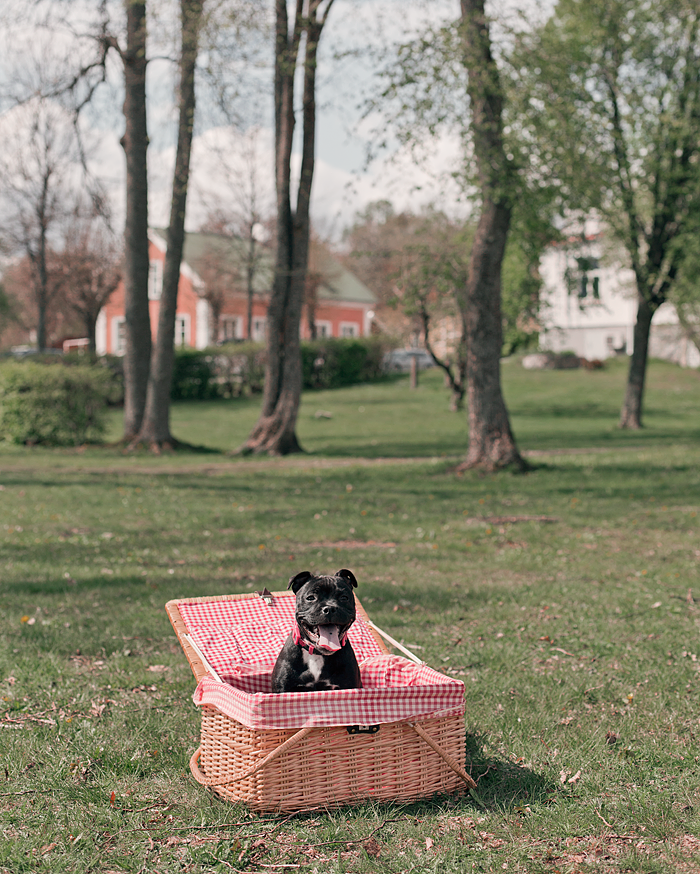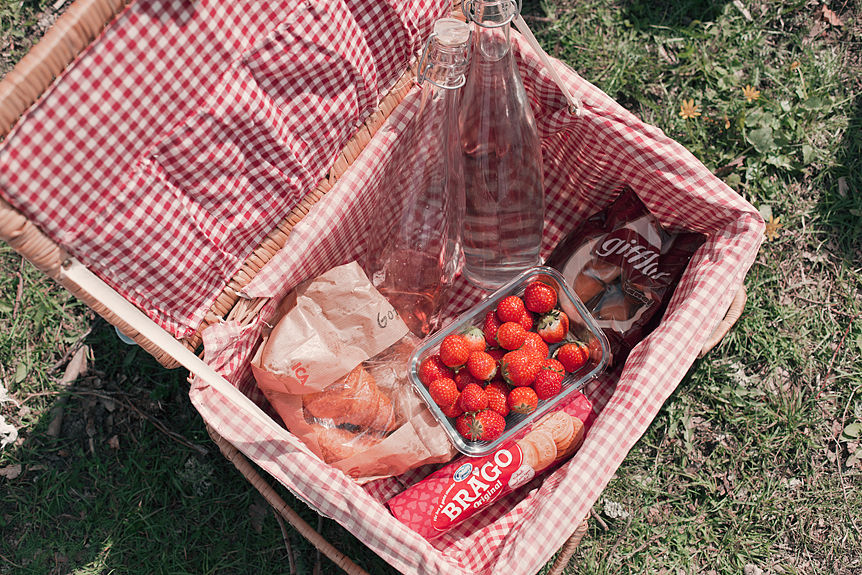 After sitting in the grass for an hour or two we drove back home to Stockholm again. Mom was really happy with her birthday gift (experiences are always going to be the best gift!) and we had such a great day together. Trosa is just one hour away from Stockholm and is a perfect destination for a day trip.
I was actually surprised that Stina behaved so well during this trip and now I'm just looking forward bringing her on many more trips in the future!