The day before my life turned upside down, I took a spontaneous trip to Uppsala.
I just really wanted to explore some new scenery and I realised that I've never really been to Uppsala which is only like 40 minutes away from Stockholm with the train.
Said and done, I bought train tickets the evening before and on the 13th of February, I took a morning train to Uppsala.
I took a train which arrived just before sunrise so I could find a good spot to photograph as the sun was rising. I had actually planned to go straight away to Uppsala Cathedral, but once I stepped out of the train station and saw Uppsala Castle upon a hill I knew that I had to go there.
Unfortunately, it was quite cloudy that morning and there were so many trees surrounding the castle which means that I neither got the view or as spectacular colors and light as I had wished for, but the world turned soft pink and I took some photos.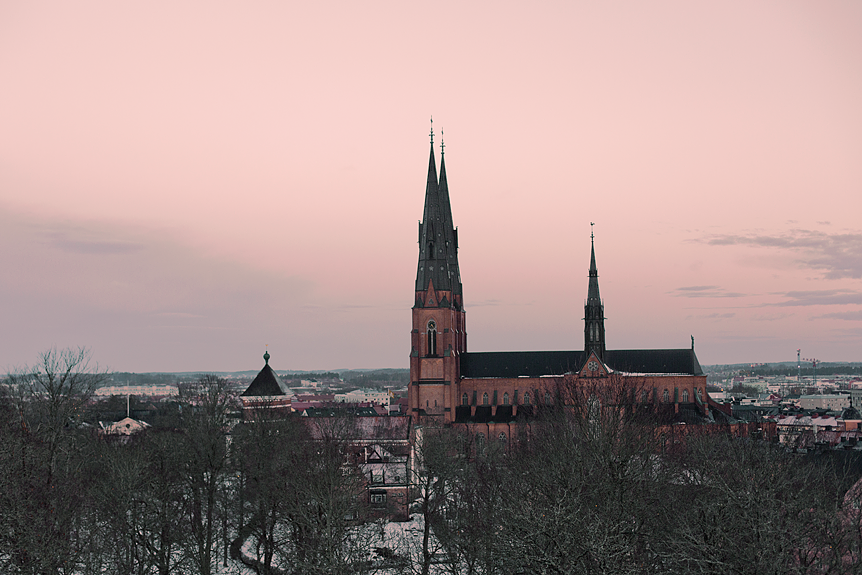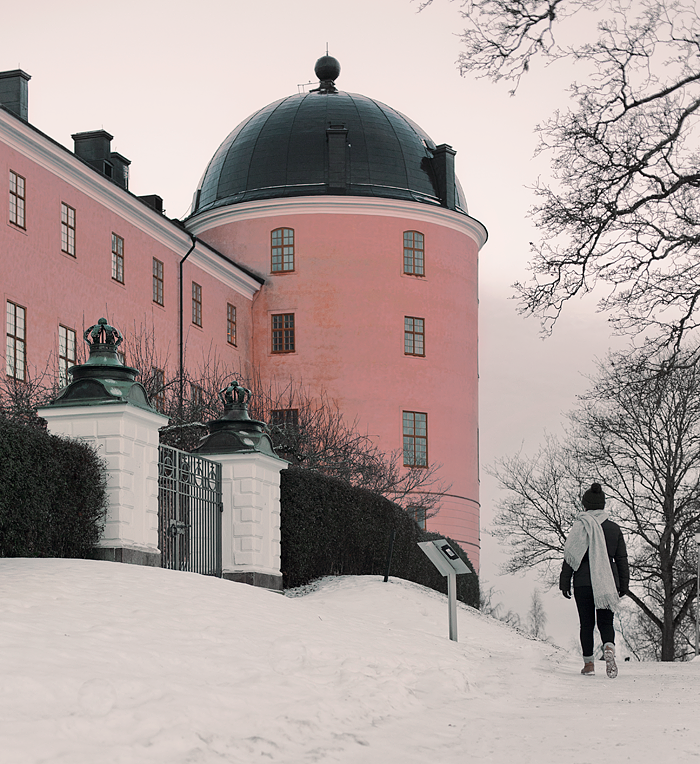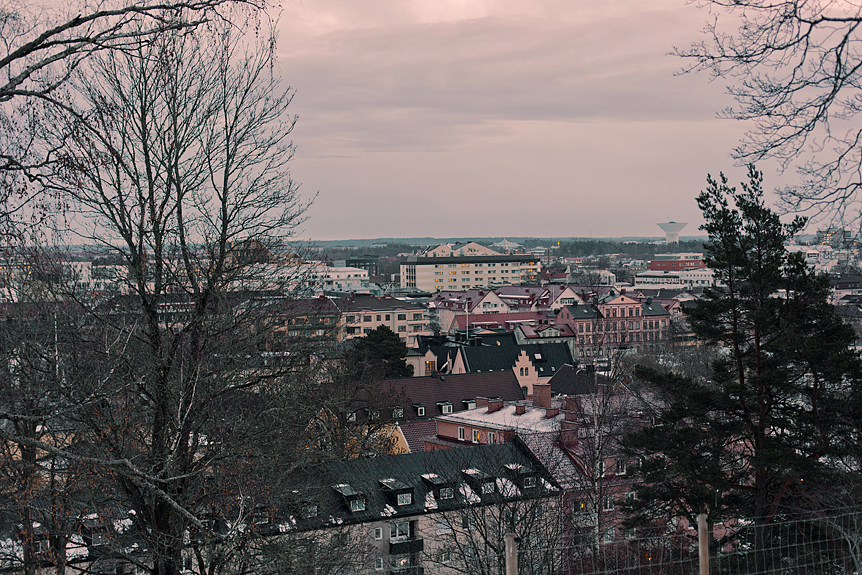 When the sun had risen I began walking down to the Botanic Gardens which honestly wasn't so impressive in February, but I can imagine that it's amazing during summertime when everything is green and alive.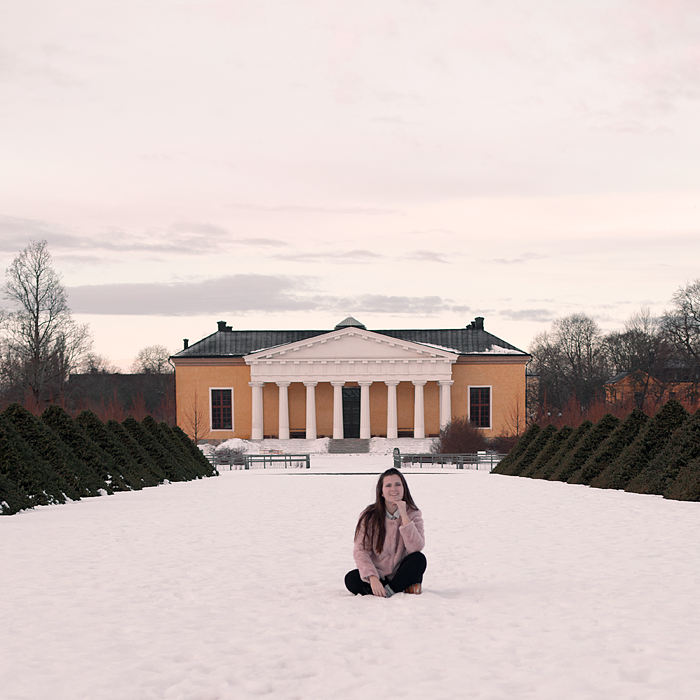 Since Uppsala is a really old University City I already knew that I wanted to check out some of the old University Buildings since I'm an architect geek. I found one I really enjoyed and actually managed to sneak into a lecture as well. The environment felt so much more as a typical university you see in the movies than my own University, haha.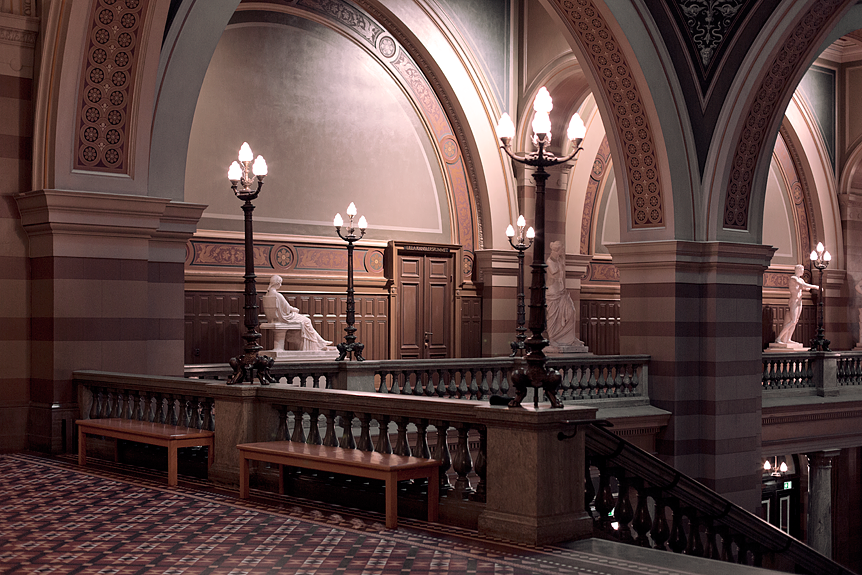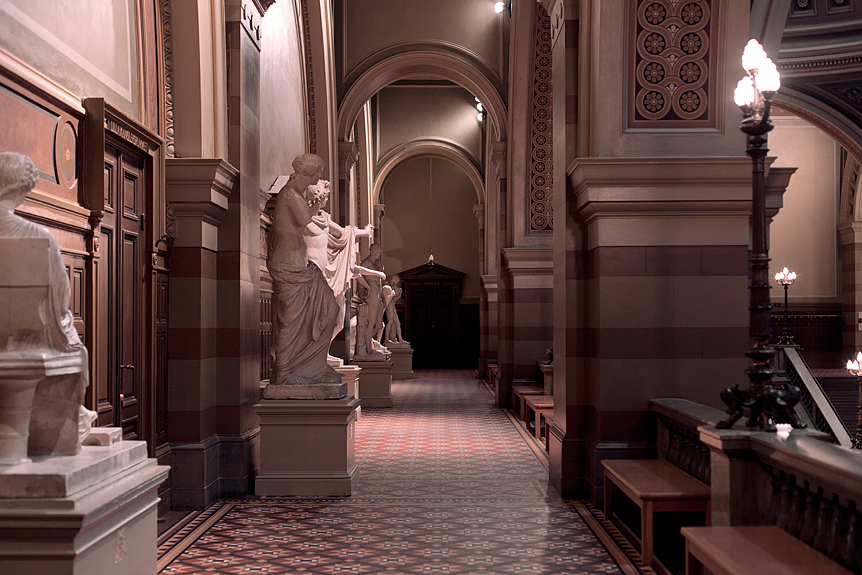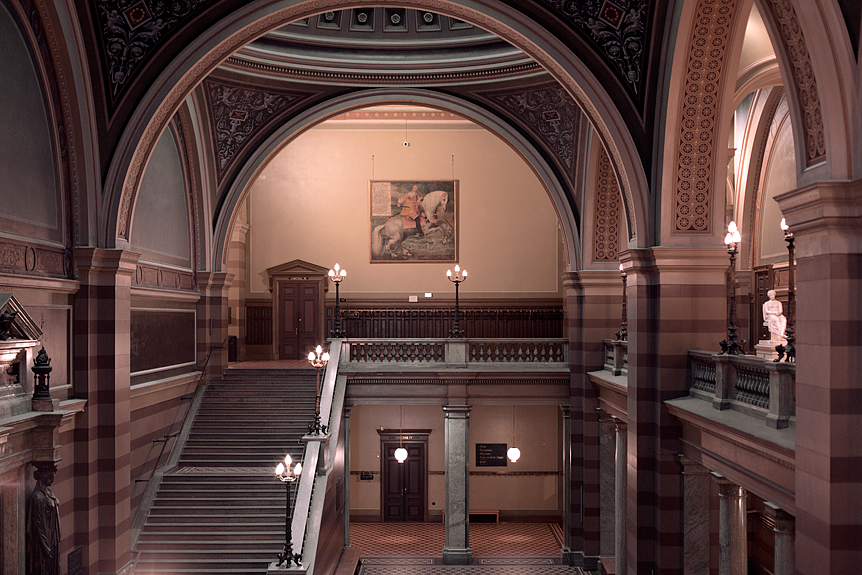 I continued my architectural part of this trip with visiting Uppsala Cathedral which is 600 years old. Both Gustav Vasa and Carl von Linné is buried there which means that the Cathedral has a huge cultural value to Swedish history. It's really spectacular, but I still only accessorize it with the children's story "Pelle Svanslös" since the characters in the story search for treasures in one of the towers of the Cathedral, haha.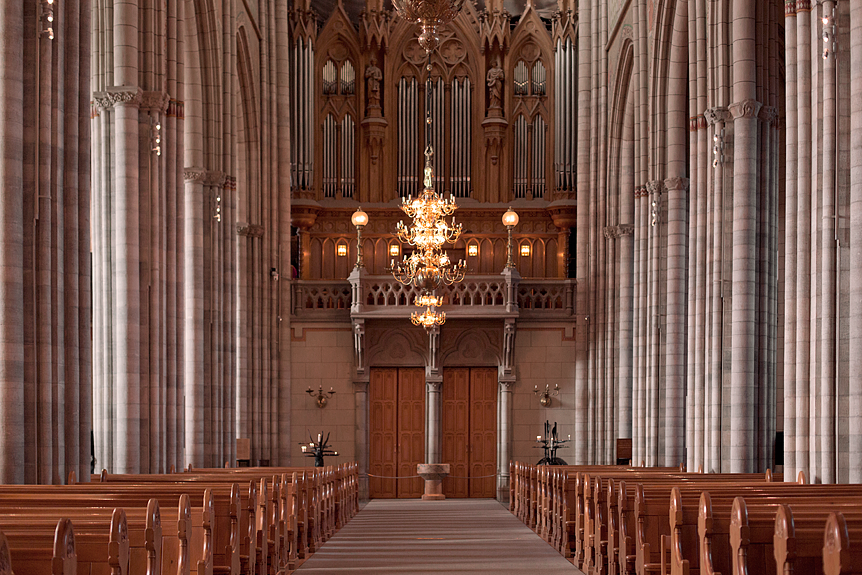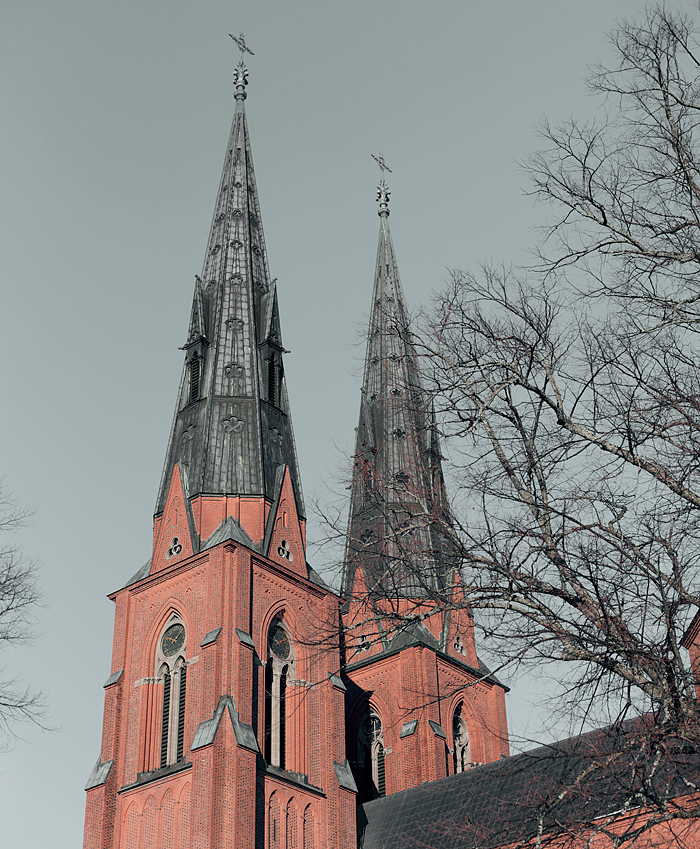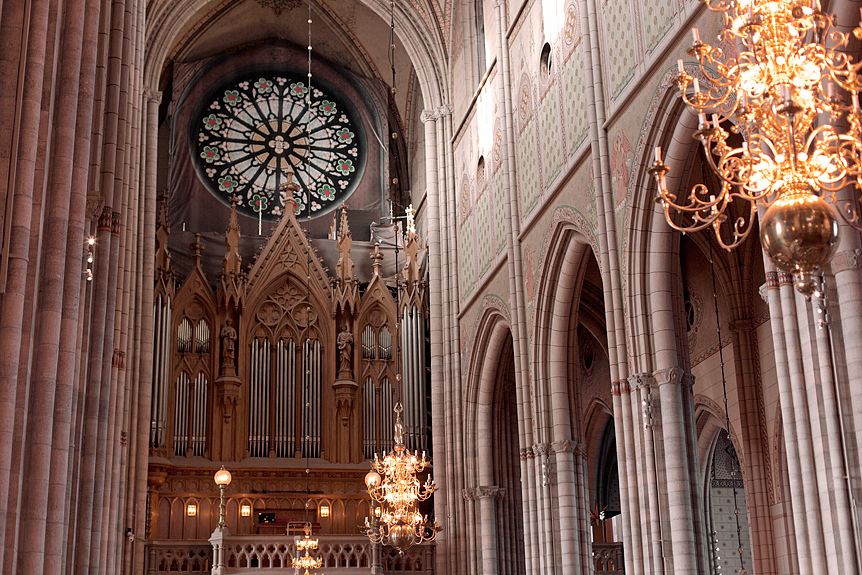 I had only eaten a sandwich on the train and started to get hungry so I decided to find a good brunch spot. As always, I turned to Instagram and found a restaurant called Melrose Café which was close by to the Cathedral.
I ordered a full breakfast menu with avocado toast, an acai bowl and a cup of tea which unfortunately didn't taste as good as it looked 🙁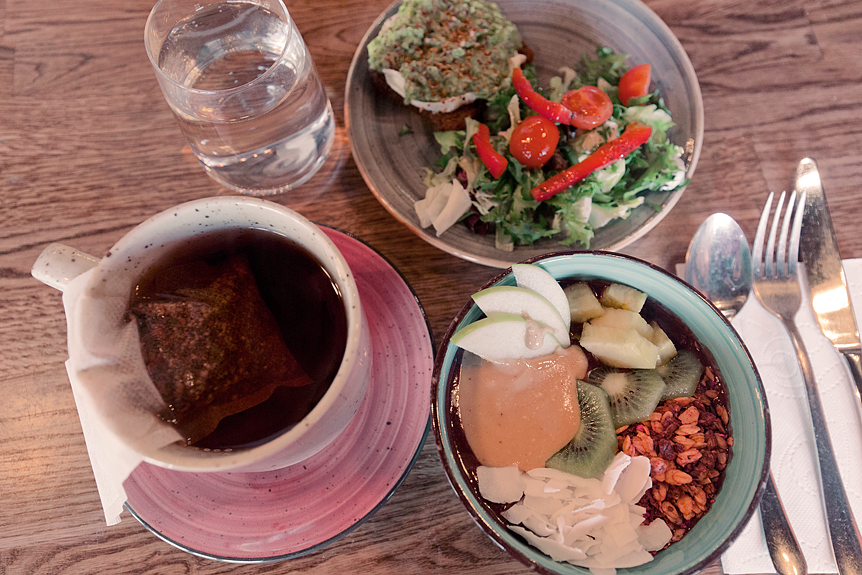 A friend had told me about Gamla Uppsala and it's area with archaeological remains and I obviously had to go there. Since I'm the type of person who thinks it's possible to walk everywhere I decided to skip the bus and instead walk for over an hour and a half with my heavy backpack to get there and ended up arriving extremely sweaty and tired, haha.
There are many things to see in Gamla Uppsala if you're interested in history, but I decided to wander around the three big hills called Kungshögarna (The Royal Mounds) which according to Norse mythology actually is the gods Thor, Odin, and Freyr laying there.
I have to write a separate blog post about The Royal Mounds since I think it was too much interesting history about them to fit in this post. Unfortunately, you're no longer allowed to climb the hills since they need to be protected from damage, but I walked around them for some time before I decided to walk back to Uppsala again. Not sure why I thought that would be easier this time, especially since I also managed to slip and fall on some ice and hurt my hip. Oh well, I got a great amount of exercise this day at least.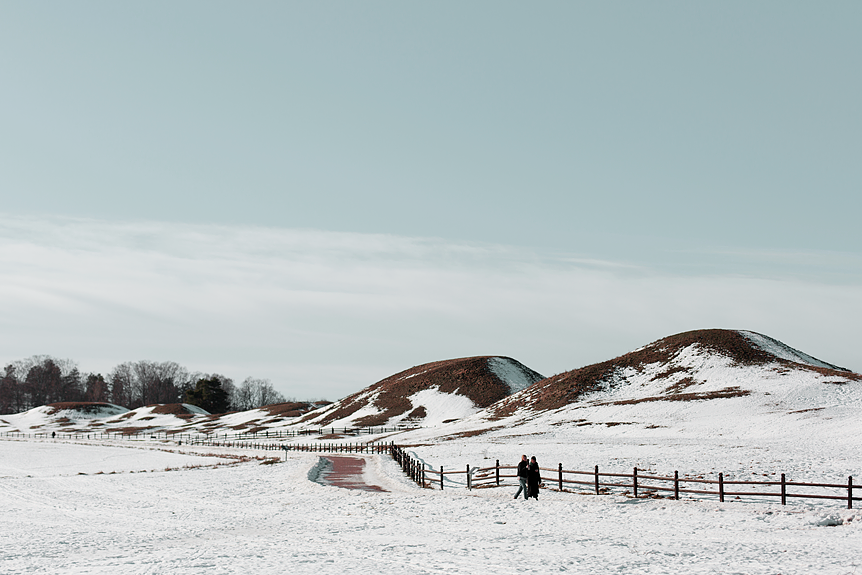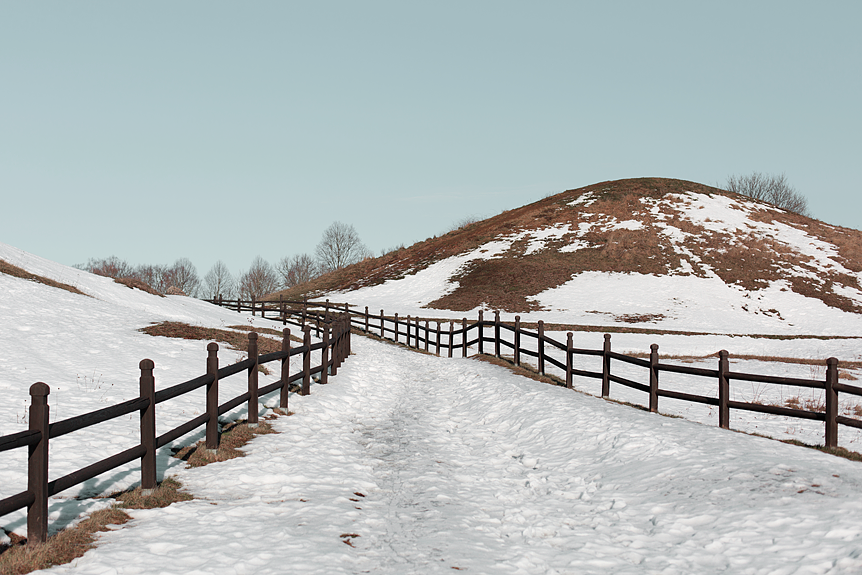 My feet were pretty much killing me once I got back to the city so I went to a café a friend of mine had recommended me and sat down with a big cup of tea and a cheesecake for almost two hours. Apparently, you get tired of walking as much as I did, and I amused myself with uploading stories to Instagram, going through the photos I've taken during the day and starting to write down notes to this blog post.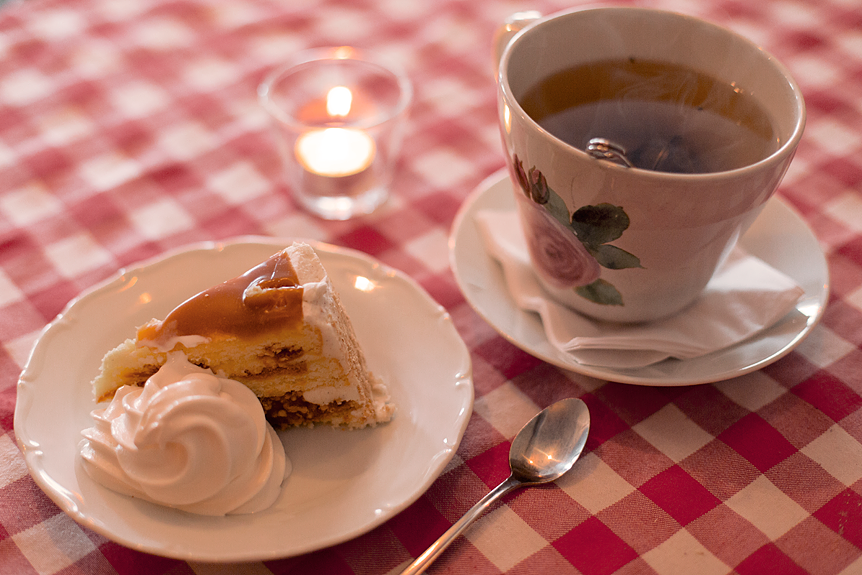 I had timed my train ride home so I was able to witness the sunset before I had to leave and decided to end my day at the same place ut begin – at Uppsala Castle. Apparently wasn't done walking just yet, haha. When the sun had set I went back to the train station and took the train back to Stockholm.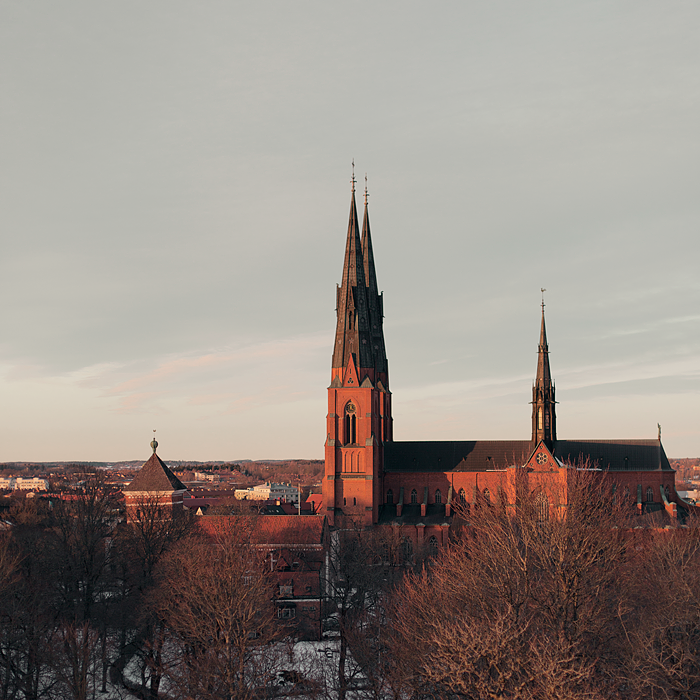 I really enjoyed my day in Uppsala even tough I was super tired when I got home. Little did I know that it wasn't just from exhaustion but also from the virus that was going to hunt me the following weeks.
I really want to do more of these small day trips, there are just so much I haven't seen even 3 hours away from my home and I really want to be better exploring my surroundings. You do not have to book a plane ticket to the other side of the globe to see something new, sometimes a 40-minute train ride is just enough.